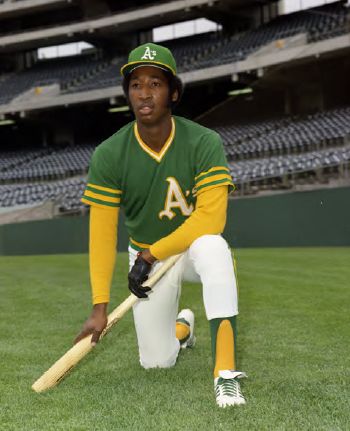 ---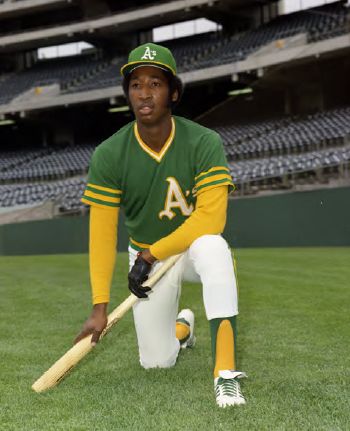 Dwain Anderson was a utility infielder who played in 149 major-league games over the course of four seasons between 1971 and 1974.  He threw and batted right-handed and was a versatile infielder, playing second base, third base, and shortstop over a ten-year career in professional baseball.  Frequently included in early 1970s trades, Anderson played for four major-league teams during his brief career: the Oakland Athletics (1971-1972), the St. Louis Cardinals (1972-1973), the San Diego Padres (1973), and the Cleveland Indians (1974).  Anderson's major-league career peaked in 1972 when he hit .267 in 57 games for the St. Louis Cardinals, leading to his inclusion on the Topps 1972 All-Rookie Team.1  He was also a member of the 1972 world champion Oakland Athletics club.  A combination of nagging injuries, managerial ambiguity about Anderson's role on the roster, and erratic play in the field led to an abrupt end to his professional baseball career.
Dwain Cleaven Anderson was born in Oakland, California, on November 23, 1947.  His mother, Louise (Jackson) Anderson, and father, Cleaven Anderson, an Army veteran of World War II, raised their two children, Dwain and Gwendolyn, in nearby El Cerrito.2  Dwain played shortstop for the El Cerrito High School Gauchos, a traditional baseball power in the Bay Area that has produced six major-league ballplayers, including former Boston Red Sox infielder Pumpsie Green and former St Louis Cardinals and Chicago Cubs pitcher Ernie Broglio.  In 1965 the Kansas City Athletics signed the 17-year-old Anderson and assigned him to the Burlington (Iowa) Bees of the Class A Midwest League.  In 1966 and 1967, Anderson bounced around the Athletics' Class A affiliates, spending most of 1966 with the Lewiston (Idaho) Broncs of the Northwest League and most of 1967 with the Peninsula Grays (Hampton, Virginia) of the Carolina League.  Anderson missed the last week of the 1966 season after injuring his hand trying to field a groundball bare-handed during pregame warm-ups.  He required four stitches for a cut he suffered between his thumb and forefinger.  Anderson's absence from the already-depleted Lewiston lineup left the team with only eight position players for the final seven games of the season.3 
In 1968 Anderson, then 20, spent all season as the shortstop for the Grays, batting .254 in 122 games.  The Athletics organization, now in Oakland, promoted him to Double-A Birmingham (Southern League) for 1969. Despite missing two months with a broken foot, Anderson excelled in the field and put up solid numbers at the plate. In 87 games, he put together a .269 batting average with 6 home runs and 38 RBIs.  Several times during the season, The Sporting News made note of Anderson's defensive work at shortstop and the fine double-play combination he made with second baseman Rusty Adkins.4 
Anderson was invited to the A's 1970 spring training in Yuma, Arizona, where he impressed with his hitting.  He nearly earned a spot on the Opening Day roster as a utility infielder, but uncharacteristically erratic defensive performances, particularly at second base, cost him a spot on the big-league club.  Growing up in El Cerrito, Anderson had always played shortstop.  He continued to play primarily shortstop in the early years of his minor-league career, but as Anderson ascended the A's ladder, the organization tried to convert him into a utility infielder capable of playing second, third, and shortstop.  With the Triple-A Iowa Oaks (Des Moines) in 1970, he "moped around a bit," according to The Sporting News, but turned in a fine performance for the season, hitting .252 and displaying unprecedented power with 15 home runs and 69 RBIs.5 
Entering the spring of 1971, the Athletics considered Anderson one of the top prospects in their farm system.6  New manager Dick Williams put Anderson in a competition for the second-base position with veteran infielder Dick Green.  Anderson lost out on the competition and was sent back to Des Moines.7   He had an unspectacular year but received a September call-up to the AL West-leading Athletics.  He made his major-league debut on September 3, 1971, in the second game of a doubleheader against the Minnesota Twins at Metropolitan Stadium in Bloomington, Minnesota.  Anderson, who batted leadoff and played his traditional shortstop position, went 2-for-5 with two singles, a run scored, and two strikeouts in a 2-1 Twins victory.8  Over the course of September, Anderson appeared in 16 games, playing primarily shortstop, but also appearing as a second baseman, third baseman, and pinch-hitter.  He hit .270 with 3 RBIs in 37 at-bats.  The A's left Anderson off the playoff roster in the American League Championship Series, in which they were swept by the eventual world champion Baltimore Orioles. 
Anderson began 1972 back in Triple-A Iowa, but was recalled by Oakland in early May to replace the injured Dick Green.9  After playing in just three games for the Athletics, he was traded to the St Louis Cardinals on May 15 for left-handed relief pitcher Don Shaw.  Anderson's brief presence on the world champion A's 1972 roster earned him a $100 share of the winners' portion from the World Series.10  The willingness of the Cardinals to surrender Shaw, a 27-year-old who had gone 7-2 with a 2.65 ERA the previous season, for Anderson indicates the latter's perceived high value at the time of the trade.11  During the 1972 season, Anderson lived up to the Cardinals' confidence in his abilities, hitting .267 in 57 games while platooning at shortstop with the aging Dal Maxvill and occasionally filling in for Joe Torre at third base.  On September 13 Anderson was hit by a pitch during batting practice in Montreal and suffered a hairline fracture in his left arm, bringing an end to his  season.12  Anderson was a bright spot on a disappointing 75-81 Red Schoendienst-managed Cardinals team, earning a spot on the 1972 Topps All-Rookie Team.13    
In Anderson, the Cardinals believed they had found their replacement for the veteran Maxvill.  The organization assigned their legendary former shortstop Marty Marion to teach Anderson the nuances of the position, but Anderson's arm injury limited the amount of fieldwork they did together.14  Anderson's inability to stay healthy and his poor defensive play during spring training in 1973 relegated him to a backup utility-infield position behind shortstop Mike Tyson. He played infrequently during the first two months of the 1973 season, filling in occasionally at shortstop, but more often pinch-hitting or -running.  In May 1973 the Cardinals experimented with him briefly in center field.15
On June 7, 1973, the Cardinals traded Anderson to the San Diego Padres for veteran infielder Dave Campbell.  Padres manager Don Zimmer said, "He has a few tools. … I know he can run and he has some sock with the bat."16  Anderson was the Padres' starting shortstop for most of June, filling in for the injured Derrel Thomas, before being relegated to backup status for the remainder of the season.  He batted a mere .121 for the Padres and did not register an extra-base hit in 123 plate appearances.  After the season the last-place Padres traded Anderson to the last-place Cleveland Indians for middle infielder Lou Camilli, who had already played in what proved to be the last of his 107 major-league games. 
Anderson started the 1974 season in Triple-A with the Indians' Oklahoma City 89ers farm team. He played in 18 games for the 89ers before being called up to Cleveland in May.  Anderson played in two games for the Ken Aspromonte-managed Indians. On May 17 he ran for catcher Dave Duncan in a 4-3 loss to the Detroit Tigers, and on May 28 he replaced Jack Brohamer at second base in an 8-0 road victory over the Texas Rangers. He went 1-for-3 in what proved to be his final major-league appearance, singling off Jim Shellenback. Three weeks later the Indians traded Anderson to the New York Mets for shortstop Brian Ostrosser.  It was Anderson's fourth trade in little more than two years.  The Mets assigned Anderson to Triple-A Tidewater, where he spent the remainder of the season. After the season Anderson left Organized Baseball.  In 1978 he married Seneca Joshua of Los Angeles.  The couple settled down in the Bay Area along with rest of the Anderson family.  As of late 2013, Anderson resided in suburban Contra Costa County, east of Oakland.
Sources
New York Times
The Sporting News
Washington Post
Baseball-Reference.com
Baseball-Almanac.com
El Cerrito High School Athletics: elcerritogauchos.net/athletics
Notes
1 "Fisk, Matlack Lead All-Rookie Team," New York Times, November 27, 1972, 49; "Fisk Leads in Voting for Yearling All Stars," The Sporting News, December 2, 1972, 40.
2 Thanks to Bill Mortell for his help finding Dwain Anderson's family through his research on ancestry.com and genealogybank.com.
3 "Broncs' Ranks Dwindle," The Sporting News, September 17, 1966, 43.
4 "A's Shortstop Injured," The Sporting News, June 27, 1969, 53; "Change for Edmonson," The Sporting News, May 10, 1969, 41; "Rain Affecting Gate," The Sporting News, May 31, 1969, 41.
5 "Anderson to Get Another Chance," The Sporting News, November 21, 1970, 48; "Some Rookies Take Jobs from Veterans," Washington Post, March 29, 1970, C2
6Ron Bergman, "A's Anderson Eager for Keystone Fit," The Sporting News, January 16, 1971, 54.
7 Ron Bergman, "Ailing Odom A's Big Question Mark," The Sporting News, February 27, 1971, 18; Ron Bergman, "Happy Reggie Is Making Enemy Pitchers Moan," The Sporting News, April 3, 1971, 31.
8 "Green's Glove One of A's Shattering Weapons," The Sporting News, September 25, 1971, 5.
9 "Athletics' Green Out," Washington Post, May 6, 1972, D5.
10 "Rich Gravy for A's and Reds in Record Series Pot," The Sporting News, November 25, 1972, 45.
11 Neal Russo, "Dealer Devine Shakes Up Plummeting Redbirds," The Sporting News, June 3, 1972, 15.
12 "Redbird Chirps," The Sporting News, October 7, 1972, 14.
13 "Fisk, Matlack Lead All-Rookie Team," New York Times; "Fisk Leads in Voting for Yearling All Stars," The Sporting News, December 2, 1972, 40.
14 "Cards Flash Full Speed Ahead with 'SS' Busse," The Sporting News, December 30, 1972, 36.
15 Neal Russo, "Defense Strikes Blue Note in Redbirds' Spring Sonata," The Sporting News, April 21, 1973, 10.
16 "Padres, Cardinals Swap Infielders," Washington Post, June 8, 1973, D1.
Born
November 23, 1947 at Oakland, CA (USA)
If you can help us improve this player's biography, contact us.
http://sabr.org/sites/default/files/DwainAnderson.JPG
600
800
admin
/wp-content/uploads/2020/02/sabr_logo.png
admin
2012-01-04 20:03:22
2020-10-04 12:54:07
Dwain Anderson