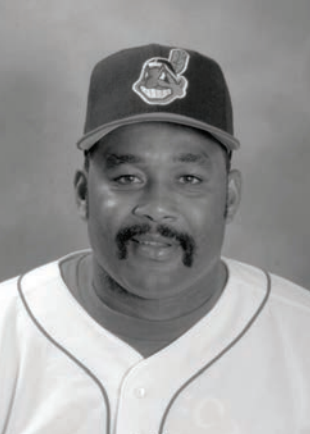 ---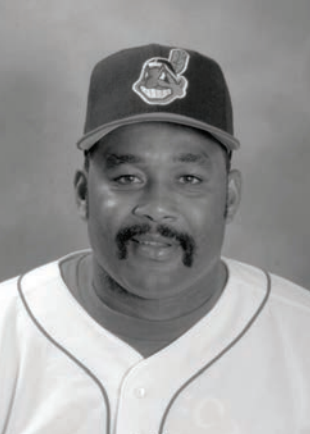 "What have you done for me lately?" is a common refrain heard among fans of all sports. Diehard and casual fans are known to be a fickle bunch. Any time a player has an outstanding performance in one game, he or she is the toast of the town. The next day they falter and they are a bum. It is unfortunate that in many instances the boos are louder and last longer than the cheers. Except for the elite athlete, no player is exempt from getting "the business" or the "Bronx cheer" from the public.
On October 15, 1997, the Cleveland Indians were at Camden Yards to face the Baltimore Orioles in Game Six of the American League Championship Series. A pitcher's duel between the Indians' Charles Nagy and the Orioles' Mike Mussina was a delight. Both pitchers went deep into the game (Nagy 7⅓ innings and Mussina eight) without surrendering a run. The bullpens were equally stingy until the top of the 11th inning, when the Tribe's Tony Fernandez walloped a two-out home run to give Cleveland the slimmest of margins, 1-0.
Indians manager Mike Hargrove called on José Mesa to close out the O's and send Cleveland to its second World Series in three years. Mesa allowed a two-out single to Brady Anderson, and then struck out Roberto Alomar for the third out. It was the second save of the series for Mesa, who had lost his role as closer to Mike Jackson during the season.
Eleven days later, on October 26, Mesa was called on again by Hargrove in Game Seven of the World Series to close out the Florida Marlins in the ninth inning. If he was successful, it would be Cleveland's first World Series championship since 1948.
The Indians led 2-1 as Mesa trudged to the mound. But Moises Alou led off with a single to center field. Mesa struck out Bobby Bonilla, but Charles Johnson followed with a single to right field. Craig Counsell's sacrifice fly scored Alou to pull the Marlins even with Cleveland. The Marlins eventually won the game, 3-2 in 11 innings, and their first World Series championship.
Just as a team that wins has many contributors, the same is true when it loses. However, in the competitive world of professional sports, where winning is the only thing that matters, fingers seemingly must be pointed at the reason for a team falling short of the ultimate goal. Unfortunately, those fingers pointed at Mesa then, and to this day. For a closer the pendulum has big swings: lights out today, bum tomorrow.
But Mesa rose above that, became a successful closer for Philadelphia and enjoyed a 19-year major-league career. He reinvented his game to become one of the greatest relief pitchers of his time. As of 2018 Mesa ranked in the top 20 in career saves with 321.
Jose Ramon Mesa was born on May 22, 1966, in Pueblo Viejo, Azua, in the Dominican Republic. He was the 12th of 15 children born to Narciso and Maria Mesa. The Mesa family resided on a farm where they grew potatoes, green peppers, watermelons, and a surplus of coconut and banana trees. All of the Mesa children put in time working on the farm. Narciso left and started another family that produced nine more children. Narciso died suddenly in 1976 of a stroke.
At age 15, Mesa went to a tryout given by the Toronto Blue Jays. His main position was outfielder; he had never tried pitching. "I was a center fielder, with a little pop in my bat," said Mesa. "(Blue Jays scout Epy Guerrero) timed me in 7.4 seconds in the 60-yard dash, which meant I was probably too slow to play the outfield. But he still had me throw from the outfield."1
Mesa showed off his greatest asset for Guerrero, his powerful right arm. Even though Mesa had never pitched, Guerrero had him throw off a mound. After a few hours, Guerrero signed the teenager to a contract for $3,000. "I was the man of the family, and I had to get a job to help support my mother," said Mesa. "When I signed and went over to the States to play, I'd send money back to her every two weeks."2 When Mesa left home, he had completed only the seventh grade in school.        
Mesa reported to Rookie League ball in the Gulf Coast League in 1982. He pitched well, posting a 6-4 record with a 2.70 ERA. He led the league in shutouts with three.
However, Mesa never pitched higher than Double A for Toronto. On September 4, 1987, he was the "player-to-be-named-later" to complete a deal in which Baltimore sent pitcher Mike Flanagan to Toronto for pitcher Oswaldo Peraza and, subsequently, Mesa.
In spite of his relative inexperience pitching at higher levels, the Orioles activated Mesa immediately and he made his major-league debut on September 10, 1987, at Boston. Mesa gave a decent accounting of himself; he went six innings and surrendered three earned runs while striking out four batters. He won his first major-league game on September 30 at Detroit. The win dampened the Tigers' efforts to catch Toronto for the AL East crown. "I was just going after them," said Mesa. "I didn't care who they were."3 Mesa, who worked 8⅔ innings, threw 150 pitches and struck out four.
Baltimore returned Mesa to the minors for more seasoning. Unfortunately for Mesa, both the 1988 and 1989 seasons were cut short due to surgery on his right elbow both years. He pitched in only 21 games over those two seasons between Double-A Hagerstown and Triple-A Rochester. Mesa returned to Baltimore late in the 1990 season. He won three games in a row to post a 3-2 record with a 3.86 ERA.
Mesa received his first extended playing time in the big leagues with the Orioles in 1991. The Orioles as a franchise were in a bit of a free-fall from the winning teams that they usually fielded. From 1986 to 1991 their average record was 71-91. Mesa posted a 6-11 record in 1991 with a 5.97 ERA. He totaled 64 strikeouts against 62 walks in 123⅔ innings pitched. Incredibly, Mesa was tied for third on the staff with the six wins, as Bob Milacki led the way with 10 victories.
Although he did not give up a run in spring training in 1992, his performance did not transfer over to the regular season. In 12 starts he was 3-8 with a 5.19 ERA. He whiffed 22 batters, but he also issued 27 free passes. That was the book on Mesa. He could throw 95 mph, but he lacked control. Baltimore traded Mesa to Cleveland on July 14, 1992, for minor-league outfielder Kyle Washington. "He pitched well against us last year," said Hargrove. "He throws hard and he's had control problems. But when he's thrown strikes, he's been effective."4  
Mesa became the answer to a trivia question on September 9, 1992, when he gave up Robin Yount's 3,000th career hit at County Stadium. Yount had also gotten his 1,000th and 2,000th career hits off Cleveland pitching. "I saw that and said, 'Well, maybe the guy's going to get No. 3,000 off Cleveland too,'" said Mesa. "And he did."5 
The 1993 season was shrouded in black. It was bound to be an emotional season for many as the Indians were playing their last season at Cleveland Stadium. Although a brand new, open-air, baseball-only ballpark awaited them in 1994, there were many who had wonderful memories of the lakefront stadium.
But that all took a backseat on March 22, 1993, when Steve Olin, Tim Crews, and Bob Ojeda were involved in a boating accident on Little Lake Nellie near the team's spring training facility in Winter Haven, Florida. The trio ran head-first into an extended dock. Olin died instantly and Crews the next day. Ojeda recovered to pitch later that year.
The impact of that accident shadowed the team all season. Mesa, however, had a breakout year of sorts. Although his record was 10-12, he led the club in wins, complete games (3) and strikeouts (118). He was learning to pitch and not just throw hard. His strikeouts to walks (118/62) indicated he was making great progress. After one of those complete games, a 6-2 victory over Kansas City on May 12, Cleveland pitching coach Rick Adair gave a hint to Mesa' s success. "When (Mesa) is pitching well, he is not overthrowing the ball, which he started to do at the end," said Adair. "I just told him to stay within himself, to not overthrow the ball. When he's throwing the ball right, he's got three good pitches which he did tonight."6  
The 1994 season breathed fresh air into the Indians franchise. The Tribe was in their new digs at Jacobs Field and they were suddenly the hottest ticket in town. Dennis Martinez, Tony Peña, and Eddie Murray signed as free agents in the offseason and Jack Morris came aboard just before the season started. Omar Vizquel came over in a trade with Seattle. These five players provided instant credibility and veteran leadership to an otherwise young team that already had talented players Jim Thome, Albert Belle, Manny Ramirez, Carlos Baerga, Kenny Lofton, Charlie Nagy, and Sandy Alomar Jr.
The Indians' new pitching coach in 1994, Phil Regan, talked to Mesa about moving to the bullpen. He had one of the key attributes to being a successful closer, a fastball that had been clocked at 98 mph. "I told him I didn't know that I could do the job," said Mesa.7  
The coaches brought him along slowly, using him initially as a middle reliever, then a set-up man, and then a closer. At the last step, closer, he had problems. Mesa failed to protect four of six closer opportunities. "I wasn't prepared," said Mesa. "I didn't understand the job."8 
However, Mesa finished the season with a 7-6 record, a 3.82 ERA, and two saves. He continued to master control of the strike zone, posting 63 strikeouts against 26 walks.
The 1994 season had brought a new alignment of the divisions in the major leagues. The Indians were now in the AL Central, and finished the season one game behind the White Sox. The season ended prematurely due to a players strike on August 12. The work stoppage canceled the entire postseason and delayed the start of the 1995 season until April 25, 1995.
Mesa's finest year in the big leagues was in 1995. He was successful in 46 of 48 save opportunities as he blew batters away with his blazing fastball. His 46 saves are a franchise record. "I love to watch those batters swing and miss against Jose," said catcher Peña. "Some of them say, 'Oh, my God.' I just tell them 'You better start your swing early.'"9 
At one point in the season, Mesa converted 38 save opportunities in a row. He was selected to his first All-Star Game, pitching a scoreless inning at the Ballpark at Arlington. "He's been our MVP," said Paul Sorrento. "What he's done is unbelievable – 38 in a row and 44 out of 46. When he comes in, you know the game is over."10  Mesa was the AL Rolaids Relief Man of the Year and was named AL Fireman of the Year by The Sporting News.    
Cleveland won the Central Division in 1995 by 30 games over Kansas City, The Indians returned to the postseason for the first time since 1954. Mesa recorded a save in both the ALCS and the World Series, although the Indians fell to the Atlanta Braves in six games.
It would seem near-impossible to duplicate such a great season, but Mesa came close in 1996. He converted 39 of 44 opportunities for Cleveland. The Indians returned to the postseason, but were bounced by Baltimore in the ALDS. In Game Four, Mesa gave up a run to the Orioles that knotted the score at 3-3. He gave up the winning run. Mesa had pitched 3⅔ innings, the most he had pitched in two seasons. "It was very obvious how much the situation had to do with us sending Jose back out there," said Hargrove. "We haven't done that in two years. But he was very strong the inning before. We went to him and asked him if he could still pitch and he said 'yes.'"11                     
Jose Mesa had a tumultuous year in 1997 on and off the baseball field. It actually began on December 22, 1996, when he was arrested for gross sexual imposition in a suburban motel just west of Cleveland. A charge of concealing a loaded handgun was added later when the weapon was found in the console of Mesa's vehicle at the time of his arrest.
Mesa was free on $10,000 bond and reported to spring training in Winter Haven with the rest of the Indians. However, the whole ordeal was on his mind, and his ERA in spring training was 6.93. He still had the power in his right arm, but the old bugaboo of location crept up again.
A court date was set for March 31, just two days before the start of the 1997 season. Defense attorney Gerald Messerman did not even put on a defense. The jury deliberated for eight hours before coming back with a verdict of acquittal. The credibility of Mesa's accusers was called into question. "Regardless of whether a crime occurred or not, the bottom line was that there wasn't enough evidence to convict beyond a reasonable doubt," said juror Bruce Pixler.12
After the verdict came down, a tearful and grateful Mesa said, "It's been tough. I was nervous, but I knew God was with me. And with God I can do the next thing: to win the World Series."13  
The concealed-gun charge, which was tried separately, was also dismissed. The judge ruled that the police officers had seized it unlawfully.
Mesa lost his closer's role to Mike Jackson, and he was constantly taunted in his own ballpark with shouts of "Rapist!" He was a free man in the eyes of the legal system, but not in the court of public opinion. In his first 19 appearances, his record was 0-3 with a 7.45 ERA. "José had to handle a crisis in his life a lot bigger than baseball," said Hargrove. "An experience like that shakes you right to your core, and when he returned, he didn't have the same confident attitude."14   
Mesa eventually regained his status as closer and saved 16 of 21 games in 1997. But it is the Game Seven loss in the World Series that proved to be his legacy in Cleveland. "I just didn't do my job," said Mesa. "It hurts a lot to think we were just two outs away."15
Mesa never recovered from his 1997 season. After he went 3-4 with a 5.17 ERA in 1998, he was included in a five-player deal that sent him to San Francisco on July 23, 1998.
Mesa signed in the offseason with Seattle. He converted 33 of 38 saves for Seattle in 1999. But his control problems were once again an issue, as he walked 40 batters while striking out 42. He was moved out of the Seattle closer role in 2000 in favor of Kazuchiro Sasaki. He appeared in 66 games as the Mariners finished second to Oakland by a half-game in the AL West. Seattle swept Chicago in the ALDS, and Mesa was credited with the win in Game One. But the Mariners were eliminated in six games by the Yankees in the ALCS.
After the season Mesa opted for free agency and signed with Philadelphia, a reported two-year deal for $6.8 million. He showed he was worth the money, saving 87 games over two seasons. In 2001 the Phillies finished two games behind Atlanta in the NL East. Philadelphia sprinted out to a 34-18 record in April and May and enjoyed an eight-game lead over Atlanta. But the Phillies couldn't hold the lead, playing under.500 the rest of the season. The one bright spot was Mesa, who converted 42 of 46 save opportunities. "When we signed him there were a lot of snickers in baseball – 'How can you give this guy this kind of money?,'" said Phillies manager Larry Bowa. "But he's definitely been tremendous. I have no idea where we'd be without this guy. People will say all this stuff about his character. But all I can say is that in two years, he's a solid citizen."16
Mesa showed 2001 was no fluke by racking up 45 saves in 2002, fourth in the NL. However, he tied for the league lead in blown saves with nine. Nonetheless, the 45 saves were the most by a Phillies reliever since Mitch Williams saved 43 games in 1993. In 2003 Mesa converted 24 of 28 save opportunities. He left the Phillies after the 2003 season, ranking number one in franchise history with 112 saves. He was eventually surpassed by Jonathan Papelbon, in 2015.
In April 2002 Mesa's former teammate Omar Vizquel published an autobiography, Omar!: My Life On and Off the Field. Chapter One focused on Game Seven of the 1997 World Series. It said, "The eyes of the world were focused on every move we made. Unfortunately, José's own eyes were vacant. Nobody home. You could almost see right through him. Not long after I looked into his vacant eyes, he blew the save and the Marlins tied the game."17  
"If I face him, I'll hit him," said Mesa. "I won't try to hit him in the head, but I'll hit him. And if he charges me I'll kill him."18  Mesa responded by hitting Vizquel with a pitch on June 12, 2002, at Cleveland. He beaned Vizquel three times after the book was published. The last occurrence came on April 22. 2006. Mesa was pitching for Colorado and Vizquel was with the Giants. Mesa drew a four-game suspension for his actions.
Mesa moved on to Pittsburgh in 2004, and pitched for the Pirates in 2004 and 2005. He showed that he could still hum the old pea across the plate, saving 70 games for the Pirates. He later pitched for Colorado (2006), Detroit, and Philadelphia (2007). On July 26, 2007, Mesa pitched in his 1,000th game. He became only the 11th major-league pitcher to reach that plateau.  
José Mesa retired after the 2007 season. In 19 seasons his career record was 80-109 with a 4.36 ERA. He struck out 1,038 batters and walked 651. He totaled 321 saves.
Mesa and his wife, Mirla, settled in the Atlanta area. They have five children and grandchildren. Mesa helps coach their little-league teams. He keeps a close eye on José Jr., a pitcher in the New York Yankees farm system, who was named the Pinstripes Prospect Comeback Player of the Year in 2017.       
On June 19, 2016, the Cleveland Cavaliers defeated the Golden State Warriors for the franchise's first world championship. It also ended the 52-year drought since the last time a professional Cleveland team won a world title. Shortly after the game ended, Jose Mesa Jr, tweeted "There you go Cleveland now leave the past in the past and build on this!"19  It was his way of saying, get off his dad's back and stop blaming him for the city's failure to win. 
This biography was published in "1995 Cleveland Indians: The Sleeping Giant Awakes" (SABR, 2019), edited by Joseph Wancho.
Notes
1 Paul Hoynes, "Rise and Sign," Cleveland Plain Dealer, July 16, 1995: 1-D.  
2 Hoynes, "Rise and Sign": 16-D.
3 Tim Kurkjian, "Mesa Defies Logic and Tigers, Gives Orioles 7-3 Win," Baltimore Sun, October 1, 1987: F-1.
4 Paul Hoynes, "Indians Reneging on Changes," Cleveland Plain Dealer, July 17, 1992: 1-E. 
5 Rick Braun, "Mesa Enjoys Making History," Milwaukee Sentinel, September 10, 1992: 1B.
6 Russell Schneider, "Mesa Perfect Cure for What Ails Tribe," Cleveland Plain Dealer, May 13, 1993: 4F.
7 Jerome Holtzman, "There's No Mess When Cleveland Calls In Mesa," Chicago Tribune, September 21, 1995: 4-10. 
8 Ibid.
9 Hoynes, "Rise and Sign": 16-D.
10 Holtzman, "There's No Mess When Cleveland Calls in Mesa."
11 Paul Hoynes, "A Dream Slips Away; Indians Eliminated by Orioles", Cleveland Plain Dealer, October 6, 1996: 1-D.  
12 James F. McCarty and James Ewinger, "Mesa Found Not Guilty: Indians Star Says Justice System, God On His Side," Cleveland Plain Dealer, April 11, 1997: 1-A.
13 Ibid.
14 Tim Crothers, "Trial and Errors," Sports Illustrated, January 18, 1998: 57.
15 Ibid.
16 Claire Smith, "Veteran Mesa Has Steadied the Phillies," Philadelphia Inquirer, July 23, 2001: E5.
17 Omar Vizquel with Bob Dyer, Omar!: My Life On and Off the Field (Cleveland: Gray and Company Publishing, 2002), 1.
18 "Mesa Being Investigated by Commissioner's Office," ESPN.com, March 12, 2003, Player's File, Baseball Hall of Fame.
19 Jose Mesa Jr., Twitter.com, June 19, 2016, accessed online at https://twitter.com/JoeTable/status/744728829000884225, July 19, 2018
Born
May 22, 1966 at Pueblo Viejo, Azua (D.R.)
If you can help us improve this player's biography, contact us.
https://sabr.org/sites/default/files/MesaJose.jpg
600
800
admin
/wp-content/uploads/2020/02/sabr_logo.png
admin
2012-01-04 20:32:09
2022-04-04 17:46:18
Jose Mesa