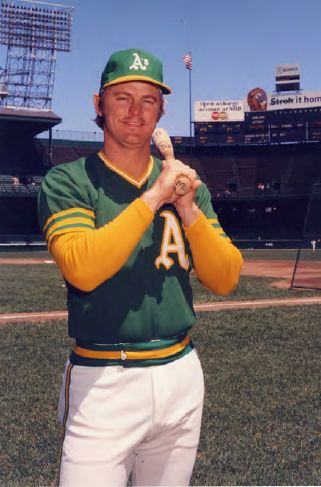 ---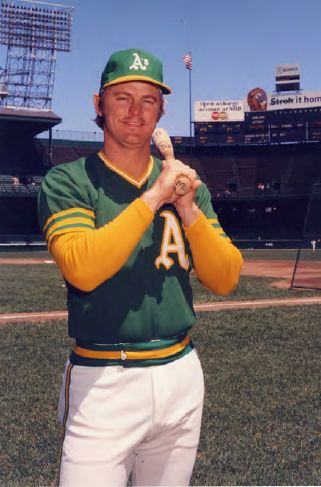 "It would be hard to say I am not a typical minor leaguer.  I've spent 11 years in the minors, practically my whole career. It doesn't feel good to say I am a typical minor leaguer. It doesn't feel good to say it at all, but I suppose it's the truth. I still keep hoping for a break that will get me back up there. Something, just something."1
So said Adrian Garrett in 1972, more than halfway into a professional career that would see him hit more than 400 home runs, all but 11 at something other than the major-league level. At that point, he had appeared in just 21 major-league games and had gone 3-for-27, mostly as a pinch-hitter.  His many travels would prompt Bob Verdi, in 1975, to suggested that Garrett's "baseball biography will be ghosted by Rand McNally."2 Oddly enough, in 1975 Garrett's travels still had a long way to go.
He was Sarasota, Florida's first home-grown product to make it to the major leagues. Henry Adrian "Smokey" Garrett, Jr. was born in nearby Brooksville on January 3, 1943, the oldest of three brothers, all of whom grew up to play professional baseball. Each was signed by the Milwaukee Braves. Jimmy made it as far as Shreveport in the Double-A Texas League, and Wayne, after being traded to the Mets, was on their 1969 and 1973 championship teams. His parents, Henry Sr. (a machine operator) and Iva, also had two girls. 
The Garrett family moved to Sarasota when Adrian was 6 years old. Baseball success came early for the young man. In 1955 local papers reported him pitching his Little League team to a 3-1 victory. In 1957, at the age of 14, he led his team to the regional Babe Ruth League championship. At Sarasota High he starred in baseball and football.
Garrett modeled his swing after that of Ted Williams and was picked to be in a commercial with the Splendid Splinter when he was in junior high school. For his efforts, Garrett received an autographed bat, ball, and glove.
Although Garrett never attained significant fame as a player beyond the minor leagues, his minor-league career was something special.
After graduating from high school in 1961, he was signed by Zack Taylor of the Milwaukee Braves for a $35,000 bonus and began his trek through the minor leagues. He was still traveling through minor-league cities more than 50 years later as a hitting instructor. 
Garrett's travels took him to many ports, and he hit home runs in five countries (US, Canada, Japan, Dominican Republic, and Venezuela). He won four home-run titles in three minor leagues and when he went abroad, he topped the Dominican Republic winter league and finished second in the Japanese Central League.
Garrett's first stop was in Palatka (Florida State League), where, he remembered, "there was only a sink in my hotel room, no toilet, no shower."3 Stops in Davenport (1961) and Cedar Rapids, Iowa (1962), were next on his path. Since Davenport was close to Milwaukee, he got a chance to be seen by the Braves.
In 1962 at Cedar Rapids, in his second year of professional baseball, Garrett finished third in the Class D Midwest League in home runs and RBIs. He had a league-leading 18 outfield assists. From there it was on to Boise, Idaho, where he batted .317 in 1963; Austin, Texas (1964); and a couple of Instructional League stops, before arriving in Atlanta with the International League Crackers in 1965. He was in spring training with the Mets in 1964, and also spent time in the Florida East Coast Instructional League at West Palm Beach after the 1964 season.
Garrett's 1963 season in Austin resulted in his acquiring both a nickname and a wife. He roomed there with Walt Hriniak, who was from Massachusetts and who noted that Adrian bore a resemblance to Smoky Joe Wood, whose picture hung at Fenway Park in Boston. Hriniak began calling Garrett Smokey. In May 1964 Hriniak was involved in an automobile accident in which teammate Jerry Hummitzsch was killed. Hriniak was badly injured and his teammates, in an expression of support for Hriniak, also took to calling Garrett Smokey.
In Austin in 1963, Garrett met Linda Jean Thurman. They were married on September 5, 1968, and made their home in Austin. Their son Jason, born in 1973, was drafted by the Florida Marlins in 1995. He played four seasons in the Marlins organization but did not make it past Class A. The Garretts also had a daughter, Angela, and as of 2014 there were three grandchildren.
After batting .280 for Austin in 1964 and leading his team in doubles (23), triples (11), total bases (184), and slugging percentage (.437), Garrett was promoted to Triple-A Atlanta. For the 1965 Crackers, he slugged a team-leading 20 homers, placing him second in the International League. In July Garrett was selected for the league's All-Star game. However, he slumped toward the end of the season and his batting average dropped to .224.
A good spring training in 1966 earned him a spot on the roster of the Atlanta Braves as they opened their first season in the South. He appeared in four games for the Braves in April, three as a pinch-hitter and one as a defensive replacement. In his first major-league at-bat, he faced Vernon Law of the Pittsburgh Pirates and popped out to the catcher. His last two at-bats came against the L.A. Dodgers' Don Sutton and Don Drysdale, and he struck out each time. Manager Bobby Bragan wanted Garrett to be "more than a pinch-hitter," and on April 30 he was sent down to Richmond for the balance of the season.
Writer Furman Bisher of the Atlanta Constitution fell in love with Garrett's swing. In 1991 Bisher reminisced that "they speak of sweet swings, as sweet a swing I ever saw was that of a Braves rookie of the '60s, Adrian Garrett." 4
Garrett spent another three seasons in the Braves organization. In 1967 he returned to Austin (Texas League) for the third time. Although he batted only .254, his slugging percentage was .481. He was an All-Star selection and finished second in the league in homers (27) and RBIs (90). He led his team in runs scored (73). But he was mired in the bushes.
In 1968 Garrett split his time between Evansville and Richmond, and in 1969 he was back in the Texas League, with Shreveport. Teamed with his brother Jimmy, he batted .261 and won the first of his four minor-league home run crowns, slugging 24 to go along with a team-leading 75 RBIs. 
Despite the power he had shown, the Braves released Garrett at the end of the 1969 season. He caught on with the Chicago Cubs and spent the 1970 season back in the Texas League, this time with San Antonio, where he was selected to play in the All-Star game. He won his second consecutive league home-run title, this time with 29.
At the end of the 1970 season, Garrett got his second taste of major-league action, appearing three times as a pinch-hitter for the Cubs and striking out each time, once against Bob Gibson of the Cardinals. He was sent to Triple-A Tacoma for the 1971 season. He began the season as the fourth outfielder, but when Gene Hiser was called into the Army Reserve, Garrett got his chance and made the most of it.5  He garnered Player of the Month honors in June. For the season he batted .289 with career highs in home runs (43) and RBIs (119). His RBI and total base (292) totals were Tacoma team records, and he led the team in walks (90) and slugging percentage (.649). His home-run championship was his third in as many minor-league seasons. His 43 homers were the most in the Pacific Coast League since PCL legend Steve Bilko banged out 56 in 1957.6 He was named to both the Triple A and Pacific Coast League All-Star teams. In 1993 Garrett was inducted into the Tacoma Hall of Fame.
Near the end of the season, Garrett was traded to the Oakland A's, for veteran catcher Frank Fernández. In his first game with the A's, on September 1, he went got his first major-league hit, a single off the California Angels' Andy Messersmith. After 12 hitless at-bats, on September 19 he collected his first major-league home run, off Bill Parsons of the Milwaukee Brewers. Rollie Fingers caught the home run ball in the A's bullpen and presented the ball to Garrett. The homer was Garrett's final hit of the season. His A's batting average was .143 (3-for-21).   
Winter ball became a regular part of Garrett's life beginning with the 1971-72 offseason, when he played in the Dominican League with Águilas Cibaeñas, posting a .307 average with six homers and 35 RBIs. Águilas won the Dominican playoffs and finished second in the Caribbean Series to Ponce, Puerto Rico. During the Caribbean Series, Garrett led all players in home runs.
Garrett split 1972 between Oakland and Triple-A Des Moines. He began the season in Iowa and was called up to the A's at the end of May. With the A's he went 0-for-11 and spent his down time in the bullpen where, at manager Dick Williams' suggestion, he donned the catching gear, warming up pitchers in the bullpen. On occasion, he caught during batting practice, but saw no game activity behind the plate with the A's. By August he was back in Iowa.
Garrett returned to the Dominican League after the 1972 season, playing for Estrellas Orientales and leading the league in homers (9) and RBIs (42). The A's sold him to the Cubs and he he earned a spot on the Opening Day roster. That year, he got into 36 games, mostly as a pinch-hitter, and made four starts behind the plate. He batted .222 with 3 home runs.
Garrett began the next season with the Cubs, and was 0-for-8 before being sent down to Wichita, where he clubbed 26 homers, securing his fourth minor-league home-run title. He was back in winter ball in 1974-75 and once again was the home-run leader in the Caribbean Series, this time playing with Tigres de Aragua.
In 1975 Garrett was called up to the Cubs on April 25. He had a game-winning home run against San Diego. But not long after, Garrett was sent down to Wichita. On July 31 he was sold to the California Angels, where he was reunited with Dick Williams, for whom he had played in Oakland. On August 2 he homered off the Texas Rangers' Bill Hands. The next night he homered again, giving him home runs in consecutive games for the first time in his major-league career. That kept him in the lineup, and one day later, he had amassed six RBIs in four games. It was the first time in his major-league career that Garrett had played four consecutive games.7 His first three-hit game as a major leaguer came on August 9 in an 8-1 win over the Yankees. Pinch-hitting in the 16th inning of a scoreless thriller with the White Sox on September 22, he hit a walk-off three-run homer. It was his 11th and last major-league home run. (When Garrett entered the game, he was the only position player left on the Angels' bench.)
The following season, 1976, Garrett's position with the Angels was precarious. He was the third-string catcher, fourth first baseman, fourth designated hitter, and seventh outfielder.8 He played 15 games behind the plate that year, making it 25 for his career. It was Garrett's last season in the majors. In his final game, on July 11, he pinch-hit in the seventh inning and caught the last two innings as the Angels, with Nolan Ryan pitching, lost 3-1.
Despite playing parts of eight seasons in the majors, Garrett's time on the field was minimal. He got into 163 games, and at the time of his final major-league game was still 100 days shy of qualifying for the pension plan.9 His major-league line was none too stellar. In parts of eight seasons, he batted .185 (51-for-276) with 11 homers and 37 RBIs.
On July 15 the Angels sent Garrett to Salt Lake City, but he was quickly shipped to Hawaii in the San Diego organization. With Hawaii, he banged the last nine of his 280 minor-league home runs. (Seven of the 280 came during an 11-game stretch in August 1975.)
After the close of the Pacific Coast League season, it was off to the Venezuelan Winter League. Playing for the Caracas Lions, Garrett broke a 25-year-old league record, hitting in 28 consecutive games.10 
In 1977 Garrett took his home-run bat to Japan and played for the Hiroshima Toyo Carp of the Japanese Central League. In his first season in Japan, he batted .279 with 35 home runs and 91 RBIs. In 1978 he homered in of his team's first four games (five homers in all) to set a Japanese record,11 and had seven through eight games. His 15 homers in April tied the mark set by Sadaharu Oh and two others for the most in a month. He earned Player of the Month honors for April and went on to slug 40 homers that season, the second most in the league. He had 97 RBIs and a .271 batting average.
Garrett was named to the league All-Star team and hit three home runs in the first game of the three-game All-Star series.  His home runs accounted for six runs as his team won the game, 7-5. Garrett was the first player to homer three times in a Japanese All-Star game.12 (All-Star teammate Masayuki Kakefu of the Hanshin Tigers hit three home runs in the third game of the same series.)
Thanks in large part to Garrett, Hiroshima became the first team in the Japanese professional leagues to have more than 200 home runs in a season.
Garrett retired as a player after the 1979 season with Hiroshima. During his three years in Japan, he had 102 homers with 247 RBIs and played on the 1979 Nippon Series champion. Hiroshima wanted to cut his pay after a .225 season with 27 homers but only 59 RBIs. Garrett held out for more money, but Hiroshima signed Mike Dupree to take his place.
After his playing days, Garrett stayed in the game with positions ranging from managing in the minors to coaching in the majors. Garrett and White Sox manager Tony La Russa had roomed together with the Cubs and had played against each other in high school in Tampa. From 1982 through 1985, Garrett was in the White Sox organization as a manager, coach, and minor-league hitting instructor. In 1982 he managed Appleton of the Class A Midwest League to the league championship.13 (He was elected to the Appleton Baseball Hall of Fame in 2008.)
In 1983 he was moved up to manager of Double-A Glens Falls (Eastern League). Although the team fared poorly in the standings, Garrett understood his role in the organization, stating, "It's never easy because, usually they (the major league organization) take a guy going good for you. Losing a player who is helping you win is the frustrating part of this game. But it's more important that I teach and prepare players for the next step, rather than worry about the won-loss record."14
Garrett began the 1984 season coaching at Denver in the American Association and was named manager on July 3, relieving Vernon Law.15 Under Garrett, the Bears went 37-31, and finished the season in third place with a 79-75 record. They swept the last four games of the regular season against Wichita to make the playoffs, but lost in the playoffs to Louisville. Bobby Winkles was the White Sox farm director, and was happy with Garrett, but Adrian elected to stay home in 1986.
During his time in the White Sox organization, Garrett made the acquaintance of John Boles, who had succeeded him as manager at Appleton and Glens Falls. In 1987 Boles was appointed farm director for the Kansas City Royals, and hired Garrett. He was hitting instructor at Omaha in 1987. He joined the Royals as third-base coach in 1988, and in 1991-92, he took on the additional duties of hitting coach.
Garrett was dropped by the Royals after the 1992 season, and Boles, who had moved on to the new Florida Marlins franchise, hired him as a minor-league hitting coach. Boles subsequently said of Garrett, "He's the best. If you had to say who you'd like your sons to grow up to be like, it'd be Adrian Garrett."16
Garrett spent the next nine seasons as a Triple-A hitting instructor for the Marlins, in 1993-94 with Edmonton in the Pacific Coast League and with Charlotte, in the International league in 1995-98. He was promoted to hitting instructor with the Marlins in 1999 and remained with them through 2001, when everyone was let go after a change in ownership.
In 2002 Gary Hughes, who had been the assistant general manager of the Marlins when Garrett was there, hired him as the hitting coach for the Cincinnati Reds' Louisville farm team. He remained with the Bats through 2011, then became a roving hitting instructor for the Reds, working in spring training, the instructional league, and with the team's minor-league affiliates. During the 2012 and 2013 seasons, he worked about a week each month in that role. He and his wife, Linda, continued to make their home in Austin, Texas.
Sources
Author interview with Adrian Garrett, August 21, 2013.
In addition to the sources cited, the author consulted the book Mendoza's Heroes by Al Pepper (Clifton, Virginia: Pocol Press, 2002).
BaseballReference.com
Notes
1 Milton Richman, "Garrett Typical of Minors," Sarasota Herald Tribune, June 2, 1972, D-1
2 Bob Verdi, "Cubs top Padres on Garrett's Clout," Chicago Tribune, May 19, 1975, E1
3 Richman, "Garrett Typical."
4 Furman Bisher, Atlanta Constitution, July 31, 1991, E1.
5 Sarasota Herald Tribune, June 1, 1971
6 Spokane (Washington) Spokesman Review, August 25, 1971, 18.
7 Los Angeles Times, August 5, 1975, D1.
8  Alan Lassilla, "Adrian Garrett Hanging on for Pension," Sarasota Journal, June 7, 1976, 2-D.
9 Sarasota Herald Tribune, March 2, 1977.
10 The Sporting News, February 5, 1977, 47.
11 Hartford Courant, April 5, 1978, B64.
12 Hartford Courant, July 23, 1978, C9.
13 The Sporting News, September 20,1982, 58.
14 Terese Karmel, Hartford Courant, July 20, 1983, D1.
15 Mike Kiley, Chicago Tribune, July 4, 1984.
16 Baseball-reference.com/bullpen.
Born
January 3, 1943 at Brooksville, FL (USA)
Died
April 22, 2021 at Kyle, TX (USA)
If you can help us improve this player's biography, contact us.
http://sabr.org/sites/default/files/AdrianGarrett.JPG
600
800
admin
/wp-content/uploads/2020/02/sabr_logo.png
admin
2015-09-16 00:00:38
2022-04-04 13:52:16
Adrian Garrett