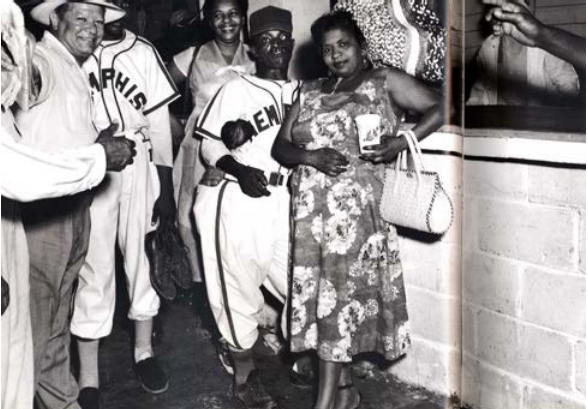 ---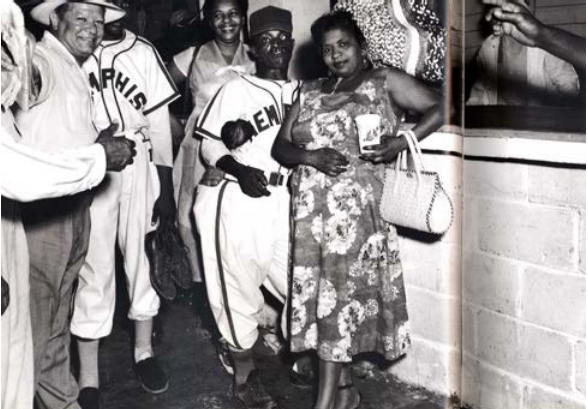 One of the more colorful aspects of baseball history is the wide, imaginative variety of nicknames assigned to the players by their teammates and the media. Some of the sobriquets lend an air of strength and might to the recipients that their birth names might otherwise not. Edwin Snider might not have struck fear in the hearts of opposing pitchers, but Duke kept enemy hurlers awake at night. Some nicknames were disparaging toward their owners: Nick Cullop's ruddy complexion didn't win him sympathy from his compatriots – it earned him the nickname Tomato Face. It is in the latter, less savory, category that one finds Frank Thompson, whose unusual outward appearance earned him the nickname Groundhog. However, Thompson's legacy was far more than a catchy nickname. When he was at the top of his game, the Groundhog competed against best the game had to offer and left them in his wake.
Frank Thompson entered life in October 1918 shortly before the armistice that ended World War I was signed.1 A circumstance befitting of the nondescript nature of the Groundhog is that even the details of his birth are questionable at best. Census records show no birth records for a man fitting Thompson's background in 1918 in Merryville, Alabama; moreover, Groundhog was said to be from western Louisiana, where he first burst onto the baseball scene. US government records reveal that there was in fact an African-American male named Frank Thompson Jr. born on October 26, 1918, in Merryville, Louisiana – a small town on the border with Texas – to his parents, Frank Sr. and Lillie (née Gordon).2  Given what is known about Thompson's Louisiana roots, and the records showing a 1918 birth date, it seems that the child born in Louisiana is likely the boy who grew up to be the pitcher known as the Groundhog.
Little is known about Thompson's upbringing in Louisiana. His formal education ended after the fifth grade, a sad but not uncommon reality in the rural Jim Crow South.3 One thing that is key to Thompson's life is his physical appearance and how others viewed him as a result. According to Hall of Fame great Ted "Double Duty" Radcliffe, Thompson was called Groundhog "because, well, he looked like a groundhog."4 His Homestead Grays batterymate, Josh Gibson, dubbed Thompson the starting pitcher on his "all-ugly" team due to his chipped tooth, cleft palate, and offset eyes.5 Amsterdam News columnist Dan Burley described the 5-foot 2, 135-pound pitcher as a "guy… so runty he looked like the tip of a sweet potato sticking out of the ground."6
These unflinching remarks about his looks could have crushed the confidence of a lesser man, but in true Napoleonic fashion the diminutive Thompson fought back against those who disparaged him. Future major leaguers Bob Thurman and Luke Easter were Thompson's teammates on the Grays. Easter, who was 14 inches taller than Groundhog and outweighed him by over 100 pounds, threatened the pitcher with a beating after accusing him of cheating at cards. Thurman recounted that Thompson pulled a knife on Easter and threatened, "[I]f you try to hit me, I'll cut you down to my size."7 There was apparently as much iron in Thompson's words as there was in his blade. Thurman said the result of the confrontation was that "Groundhog made a believer out of Easter."8
In a recounting the exploits of Thompson's baseball career, his time with the 1948 Homestead Grays is not a notable period to dwell on. He is credited with one start on the mound that season for the eventual champions, giving up five runs in seven-plus innings in a losing cause. This is not exactly the stuff of legends, but even the best teams have minor players fill small roles to help round out the squad. However, the result of further digging into baseball's archives reveals that Thompson competed with some of the game's greats on equal footing and under conditions that epitomized the overt racism of Jim Crow America.
The Groundhog burst onto the scene in his home state of Louisiana in 1941. The young southpaw had earned enough notoriety for his baseball ability that he was referred to solely by his nickname. "Batteries for Houma in the first game," declared a newspaper article, "will be Ground Hog and Johnson."9 Thompson's appeal around Louisiana extended to the box office as well. A crowd of over 3,000 came to Kenner in June 1942 to see the home nine defeat Thompson and Houma 7-3. The recap noted that, even in a losing effort, "the mighty Ground Hog … was in there all the way and don't forget that he was as great a hog as ever."10 Talent like Thompson's was destined for better teams than the Houma Giants, and in 1945 the Groundhog was signed by the Birmingham Black Barons of the Negro American League.
Thompson's debut with the Barons against the New York Cubans in 1945 at the Polo Grounds epitomizes his life on the diamond and perhaps his life in general. When the little left-hander strode to the mound in the first inning, he was greeted by catcalls and derisive laughter from the partisan New York crowd. It was nothing new to Thompson and he knew just how to deal with it. His blazing fastball saw "the roar of laughter based on his unorthodox appearance changed to waves of applause for his pitching skill. … A new star was born."11
Black Barons manager W.S. Welch was effusive in his praise for the young hurler. "He's got everything," Welch stated, "a fastball, curve, sinker, control, and poise on the mound. Best of all, he learns fast and is constantly picking up the finer points of the pitching art."12 An Amsterdam News article described Thompson's unique delivery:
"He waves the ball with an Italian flourish, something like an operatic star. There seem to be three distinct motions Thompson uses before tossing the ball plateward. His hand comes in as he grips the ball; his forearm then describes a circular motion with a slight jerk, and there is a momentary pause that looks as if he has committed a balk, but the follow-through completes the arc as the ball rifles across the platter, hitting the catcher's mitt with a resounding plunk!"13
Dan Burley predicted that the combination of Thompson's box-office appeal and pitching skill would soon see his annual salary exceed the $40,000 earned by the legendary Satchel Paige.14 Though this may seem laughable, it serves as evidence that Thompson was seen as somewhat of a phenom in his early days of his career, and it was not the last time he was compared favorably with Paige.
In 1945 Thompson went west with the Black Barons to play in the California Winter League. The CWL was billed as an integrated league that included Negro League stars as well as white players from the major leagues and the Pacific Coast League. The season's final week saw the Birmingham squad matched against the Kansas City Royals, who featured the pitching tandem of Chet Brewer and Paige. The teams split their first two games, making the third tilt the rubber game of the series. The Royals trotted out the legendary Paige to face the upstart Thompson and the Black Barons.  The younger Groundhog outdueled the legend that day as he scattered five hits in a comfortable 6-1 complete-game victory for Birmingham.15 At least for one day, Thompson dominated one of the greatest pitchers in all of baseball, fulfilling some of the promise that the Polo Grounds crowd had seen a few months earlier. Thompson was named to the all-star team of Negro League players that faced off in exhibitions against the white stars of the league that fall, and the Pittsburgh Courier named him to its integrated all-league team for his work that season. The all-star roster was indeed fast company for anyone on it. Jackie Robinson was the shortstop, American League home-run champ Vern Stephens manned one of the outfield spots, and Thompson was named to the pitching staff alongside future Hall of Fame legends Satchel Paige and Bob Feller.16 Thompson's inclusion on the team served notice to anyone who dared to dismiss his abilities that they did so at their own peril.
Thompson jumped to the Grays in 1946 and pitched sporadically for them over the next three seasons. He failed to live up to the promise he showed in 1945 during his tenure with the Homestead nine, though he did post a 7-3 record in 1947.17 In 1949 he moved south to join the Memphis Red Sox, for whom he plied his trade for the next three seasons. It was with the Red Sox that Thompson and his teammates experienced an act of overt racism that spoke volumes about the trials and tribulations that African-Americans experienced under Jim Crow. Thompson's teammate Joe Henry recalled a game in which Groundhog's batterymate was Casey Jones, who stood nearly 15 inches taller than the pitcher. A white public-address announcer working the game was announcing the lineups, and told the crowd, "The battery for the Memphis Red Sox tonight will be a big niggah catchin' and a little niggah pitchin'."18 Though the major leagues were beginning to become integrated by this time, there was no disputing the fact that African-Americans remained a persecuted group throughout the country and particularly in the Jim Crow South.
In 1952 Thompson returned to his original team in Birmingham, where he enjoyed two of his finest seasons in the twilight of his career. He represented the Black Barons in the 1952 East-West All-Star Game and was named the starting pitcher for the East, though he was shelled for six runs in the third inning and chased from the game as the losing pitcher.19 In 1953 Thompson led the Negro American League with 14 wins and 113 strikeouts while coming in second for the ERA crown with a 2.31 mark.20 The Negro Leagues no longer had the star power that they had before integrated baseball, but Thompson was dominant against the remaining hitters in the circuit.
After the 1954 season, Thompson's career as a pitcher was over. He no longer appeared in box scores after that date. He seemingly disappeared after that and records of his post-baseball life are virtually nonexistent. According to Social Security records, the Groundhog passed away in February 1983 at the age of 64.21 Frank Thompson may not have been a household name like Satchel Paige or Josh Gibson, but the Groundhog was a fan favorite who could pitch with anyone when he was at his peak.
This biography appears in "Bittersweet Goodbye: The Black Barons, the Grays, and the 1948 Negro League World Series" (SABR, 2017), edited by Frederick C. Bush and Bill Nowlin.
Notes  
1 Frank Thompson, baseball-reference.com/register/player.cgi?id=thomps009fra.
2 US Social Security Applications and Claims Index, 1936-2007, search.ancestry.com/cgi-bin/sse.dll?indiv=1&db=Numident&h=29484497&tid=&pid=&usePUB=true&_phsrc=ZiA67&_phstart=successSource&usePUBJs=true&rhSource=2442 (Accessed September 10, 2016).
3 Ibid.
4 Kyle P. McNary, Ted "Double Duty" Radcliffe: 36 Years of Pitching and Catching in Baseball's Negro Leagues   (Minneapolis: McNary Publications, 1994), 190.
5 William J. Plott, The Negro Southern League: A Baseball History, 1920-1951 (Jefferson, North Carolina: McFarland Publishing, 2014), 148.
6 Dan Burley, Amsterdam News, October 13, 1945.
7 Daniel Cattau, "Forgotten Champions," Washington Post, June 3, 1990.
8 Ibid.
9 "Flintkotes Meet Houma Giants in 'Header Sunday," Louisiana Weekly, June 28, 1941.
10 Louisiana Weekly, June 6, 1942.
11 Burley.
12 Negro Leaguer of the Month:  February, 2003, http://www.pitchblackbaseball.com/nlotmgroundhog.html, accessed December 23, 2016.
13 Ibid.
14 Burley.
15 William McNeil, The California Winter League:  America's First Integrated Professional Baseball League (Jefferson, North Carolina: McFarland Publishing, 2002), 148.
16 Ibid.
17 Groundhog Thompson, baseball-reference.com/bullpen/Groundhog_Thompson, accessed December 23, 2016.
18 Brent P. Kelley, "I Will Never Forget": Interviews With 39 Former Negro League Players (Jefferson, North Carolina: McFarland Publishing, 2003), 81-82.
19 1952 East-West Game, baseball-reference.com/bullpen/1952_East-West_Game, accessed December 21, 2016.
20 Negro Leaguer of the Month:  February 2003.
21 US Social Security Applications and Claims Index, 1936-2007.
Born
October 26, 1918 at Merryville, LA (USA)
Died
February , 1983 at Memphis, TN (USA)
If you can help us improve this player's biography, contact us.
https://sabr.org/sites/default/files/frank%20thompson.png
600
800
admin
/wp-content/uploads/2020/02/sabr_logo.png
admin
2015-12-18 13:12:34
2021-09-17 01:07:07
Frank Thompson