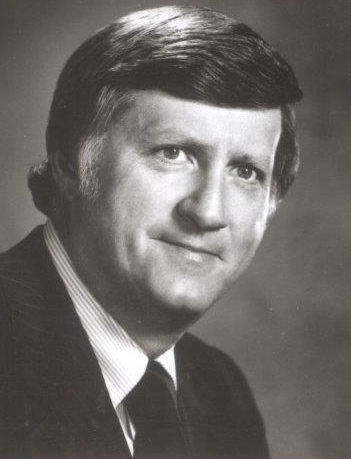 ---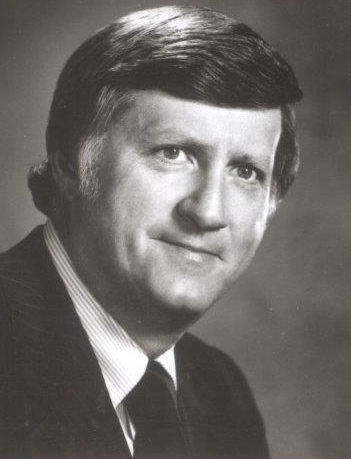 Even if he had never gone on to own the New York Yankees, George Steinbrenner would have had a proud legacy in his hometown of Cleveland.
By the early 1970s, he was one of the city's captains of industry, having taken his family shipping firm to new heights and used it to leverage a purchase of American Shipbuilding Company. He turned AmShip into one of the country's largest shipbuilders — and the largest on the Great Lakes.
He was a well-known philanthropist, funding athletics and field trips for impoverished Cleveland students and sitting on the board of directors for the Inland Seas Maritime Museum in Vermilion, not far from AmShip's yards in Lorain — where he once donated a fire truck. He invested in Broadway productions. He was active enough politically to be considered as the head of the Democratic National Committee. And in Cleveland, he was a man about town. His office in the Rockefeller Building on Public Square wasn't far from the Pewter Mug, a bar and restaurant where he would hold court with other industrialists and sportsmen like Browns owner Art Modell and Nick Mileti, the lawyer who'd succeeded where Steinbrenner had previously failed, bringing the National Basketball Association to Cleveland.
But sports remained an itch that he couldn't completely scratch. His father, Henry, was a national champion runner before going into the family business of shipping; George was a hurdler at Williams College himself. He'd served as an assistant college football coach throughout the Midwest before his father, in an act of Teutonic imperiousness, gave him an ultimatum: Come home and join the family business, or continue in his sporting career. Steinbrenner returned to Cleveland — and made his first foray into sports ownership, an industrial league basketball team that joined Abe Saperstein's American Basketball League for one year before both the team and league folded.
In 1972, having emerged from his father's giant shadow, Steinbrenner was going to take another shot at sports ownership. The owner of his hometown Indians, Vernon Stouffer (he of the microwaveable meals), had faced some financial setbacks and was looking to sell. It looked like Steinbrenner would be part of a partnership headed by former Indians slugger Al Rosen. But the deal fell apart at the last minute, and Steinbrenner was casting about for another opportunity — and one came in the Bronx that altered not just the course of his life, but of baseball history.
Steinbrenner owned the Yankees for 37 of his 80 years, making him not just one of the longest-tenured owners in any sport, but one of the best-known as well. New York Daily News writer Bill Madden called him "The Last Lion of Baseball" in the title of a biography, and the city's tabloid newspapers called him "The Boss." His close friends called him a "U-boat commander."1 Bob Sudyk, who played baseball at Ohio State against Steinbrenner-coached teams and later covered him for the Cleveland Press, called him Baseball's Great Gatsby.2Steinbrenner's tenure also coincided with the free agency era in Major League Baseball. His players came and went, but he was a constant. "He IS the Yankees," Sudyk wrote.3
"George Steinbrenner is a fascinating man," said Dick Schaap, whose works included a biography of him that was initially unauthorized, though Steinbrenner finally interviewed with the journalist. "You don't have to be a sports fan to find him interesting."4
***
George Michael Steinbrenner III was born July 4, 1930, in Rocky River, Ohio, a western suburb of Cleveland. His paternal great-grandfather, Henry, had married Sophia Minch; her father, Philip Minch, had started a shipping firm in Vermilion, a small city between Cleveland and Sandusky, in 1840.5 Cleveland's location where the Cuyahoga fed into Lake Erie was optimal for transportation, and one of the reasons John D. Rockefeller founded Standard Oil there, making Cleveland for a time in the 19th century the largest oil refining city in the world. In 1905, Henry Steinbrenner and his son, also named George, started Kinsman Marine Transit. (The family house was on Kinsman Street on the city's east side, not far from the Indians' home at the time, League Park.6). The business became one of the first tenants in the 17-story skyscraper built by Rockefeller on Public Square.7
The elder George Steinbrenner begat a son, Henry, who attended Cleveland's University School, Culver Military Academy in Indiana, and then Massachusetts Institute of Technology, where he was an accomplished hurdler (a new athletic complex was built in his honor in 1978.8). He could have trained for the 1928 Olympics, but was given an ultimatum by his girlfriend, Rita Haley: He could marry her or go to the Games.9 He married her, and on July 4, 1930, their first child, a son, was born. He was named George for his grandfather.
In 1939, Henry, Rita, and their growing family, which included George and two daughters, Susan and Judy, moved into a 20-acre estate on Lake Road in Bay Village, previously used by Henry's grandmother as a summer home.10 Henry named the house "The Anchorage," a name George would use a generation later for his home in Tampa near the Yankees' spring training facility.11 At the time, Bay Village was a rural area on the edge of Cuyahoga County, but following World War II, it would become a tony suburb, with famous residents like Browns quarterback Otto Graham — and infamous ones like Dr. Sam Sheppard, the osteopath whose wife's murder became one of the most notorious crimes in Northeast Ohio history.12 (In the 1960s, Steinbrenner held a 25 percent interest for movie and television rights from a book about the case.13)
Steinbrenner's upbringing, even during the Great Depression, was a comfortable one, but an important part of his origin story — one that he retold regularly — was how his father refused to give him an allowance, instead giving him chickens. Steinbrenner made his spending money selling eggs to his neighbors in Bay Village.14
At the age of 14, he was sent to his father's alma mater, Culver Military Academy. (He is not the only MLB owner who attended Culver; future Dodgers owner Walter O'Malley also matriculated there.) While there, he played football and basketball and ran track. However, he did not play baseball. "I never was a good baseball player," he told Schaap. "I never played it. Track was my sport in the spring."15
After bringing his grades up at Culver, Steinbrenner went to Williams College — which, his father never failed to remind him, wasn't MIT. He was also denied admission to Harvard, a fact he cheerfully recalled in 1979 when he was asked to give a speech to the college's vaunted business school.16
He continued to run track, but didn't have the skill his father did. No Olympic trial would come for Steinbrenner, but as a hurdler, he occasionally found himself competing in amateur events against another Cleveland native and future Olympian, Harrison Dillard. Steinbrenner would tell people later on about his races against the future Olympic champion, "I ran against him, but I didn't know what he looked like because all I could see was his ass."17
Steinbrenner didn't play football, but that didn't stop him from telling people he was captain of the Williams football team18 — or even that he'd played for the New York Football Giants.19 After graduating from Williams in 1952, he joined the US Air Force, and was assigned to Lockbourne Air Force Base in Columbus, where he headed the base's sports program and coached the baseball team. After his discharge, he stayed in Columbus and enrolled at Ohio State University to pursue a master's degree in physical education. While there, he met Joan Zieg, daughter of a prominent Columbus real estate developer. The two married on May 12, 1956,20 and had four children together, sons Harold and Henry, and daughters Jessica and Jennifer. In July 1962, Joan filed for divorce,21 but the couple reconciled and the suit was dropped that September.22 George and Joan remained married until George Steinbrenner's death in 2010, even though the rumor mill linked Steinbrenner to news anchor Barbara Walters throughout the 1970s and 1980s.23
In the fall of 1955, Steinbrenner took a job on the coaching staff of former Cleveland Brown Lou Saban, then the coach at Northwestern University. After one winless season, Saban was fired, as was Steinbrenner, in favor of a new coach from Miami of Ohio: Ara Parseghian.24 (Steinbrenner would later hire Saban as Yankees President for a year in 1981.25) Steinbrenner then latched on at Purdue on Jack Mollenkopf's staff. Among the Boilermakers' players that year was future Pro Football Hall of Fame quarterback Len Dawson, who said of Steinbrenner, "He definitely made an impression on me."26 Steinbrenner later referred to his years coaching football as "my happiest time,"27 and said "If I had stayed in coaching, I think I could have been a head coach at a big school."28
But his father summoned him home, saying, "I raised you to be able to take over the family business, not to be coaching football."29 Steinbrenner took his place working for his father as treasurer for Kinsman Marine Transit, but the ore shipping business was starting to wane across the Great Lakes. The company started shifting its focus to shipping grain instead of ore, and ended up on sounder financial footing.
In 1961, Steinbrenner made his first foray into sports ownership. The Cleveland Pipers were a team in the National Industrial Basketball League. The Pipers were jumping from that league to the American Basketball League, a circuit formed by impresario Abe Saperstein, and Steinbrenner bought in.
At that point, Cleveland was a tough place for pro basketball to take hold. The winter spectator sport of choice was hockey. The Cleveland Barons of the American Hockey League had a devoted fan base and were dominant enough in the AHL that they were referred to as the "seventh best team in pro hockey," trailing only the Original Six of the NHL: The Detroit Red Wings, New York Rangers, Toronto Maple Leafs, Montreal Canadiens, Boston Bruins, and Chicago Blackhawks. Steinbrenner lured central Ohio native and Ohio State player Larry Siegfried to Cleveland with promises of a new facility to replace the aging Cleveland Arena.30 Steinbrenner hired John McLendon, a protégé of James Naismith himself and a successful coach at historically black colleges. The hire was notable because more than a decade before Frank Robinson was hired by the Indians, McLendon was coaching an integrated professional team. The Pipers won the league championship in the 1961-1962 season.
In a preview of his free-spending ways with the Yankees, Steinbrenner then signed Ohio State's Jerry Lucas (and tried to do the same with Lucas's Buckeyes teammate, John Havlicek), and made plans for the Pipers to join the NBA. The move weakened the ABL, which soon collapsed into oblivion, with teams folding or merging with nearby NBA squads. And Steinbrenner was unable to come up with the $250,000 necessary for the NBA entry fee. The deal fell apart, and Steinbrenner was excoriated for effectively poisoning the well for pro basketball in Cleveland. "The sorry spectacle can be traced directly to one man, George Steinbrenner," wrote Bob August in the Cleveland Press. "Steinbrenner has hurt the whole range of professional sports in this sports-minded town."31
Also a sign of things to come, McLendon's working relationship with Steinbrenner became strained, to the point where it was untenable. McLendon sought to leave, but Steinbrenner said he fired him.32 McLendon said years later that it wasn't racism that led to his firing. "He was not anti-black," McLendon said of Steinbrenner. "He was anti-human."33
The NBA came to Cleveland in 1970 with the expansion Cavaliers, owned by Nick Mileti — who made it a point to say he bought the team on the installment plan.34 He ultimately built a new arena, in Richfield, 20 miles out of downtown Cleveland.
The Pipers weren't Steinbrenner's only foray into pro basketball. In 1972, he bought about 11 percent of the Chicago Bulls. He was a silent partner,35 and ultimately sold his shares to Jerry Reinsdorf in 1985.36 He also became a producer, in partnership with the Nederlander Organization, which operated theaters on Broadway and across the country.37 His road show credits include Funny Girl and On a Clear Day, while his Broadway credits include Tony winner Applause, and a series of shows that were less noted and less successful, like The Ninety Day Mistress and Legs Diamond.38
But the Pipers, like the chickens in his youth, served as an important part of the Steinbrenner legend. Purported to have lost as much as $250,000 personally, Steinbrenner paid off all his debts, even buying a freighter for Kinsman with the express purpose of using the profits to pay off his partners.39
Henry Steinbrenner retired in 1963, and his son was able to scrape up enough money to buy him out. Four years later, Steinbrenner pulled together a consortium of investors and bought American Ship Building. The venerable company had been the largest shipbuilder on the Great Lakes as recently as 15 years prior, but had fallen on hard times. In fact, no private corporation had sought a new ship built on the Great Lakes since 1959. Steinbrenner and AmShip lobbied in Washington. He rubbed elbows with Republican officials in the Nixon White House and the Democrats who ran Congress at the time. Praised for his fundraising prowess, Steinbrenner was mentioned as a possible head of the DNC.40 There were even rumors that if Ted Kennedy was elected president, a cabinet post could await Steinbrenner. He was instrumental in the passage of the Maritime Act of 1970,41 which included tax breaks and other incentives for Great Lakes shipbuilders and carriers. It led to $300 million in construction for ships on the Great Lakes. Within five years of Steinbrenner taking ownership of AmShip, the company had doubled its sales and profits. His methods would prove to be problematic.42
In 1971, Indians owner Vernon Stouffer was looking to sell the team. He'd bought the team in 1966 with high hopes, but Stouffer had suffered personal losses in his fortune and the Indians continued to get worse — to the point where they proposed a plan to play some home games in the new domed stadium in New Orleans after its scheduled completion in 1974.
Steinbrenner was part of a syndicate fronted by former Tribe slugger Al Rosen that was going to buy the team, but the deal fell through. In his biography of Billy Martin, Wild, High and Tight, Peter Golenbock says there was still ill will between Steinbrenner and Stouffer because of the way Steinbrenner had treated Vernon's son Jim, who was a stockholder in the Pipers. Golenbock also notes that Steinbrenner was pitting the city's two papers, the morning Plain Dealer and afternoon Press, against each other in leaking stories about the sale. Schaap's biography of Steinbrenner notes that Stouffer was a heavy drinker, and "irrationally turned down a deal he should have accepted." Ultimately, Stouffer sold the team to Nick Mileti, whose first order of business was to halt any further exploration of the arrangement with New Orleans.43 Mileti was hailed as the man who saved baseball in Cleveland, even if he did so — once again — on the installment plan. "When Stouffer sold it to Nick Mileti, instead of taking cash from George, he got Green Stamps," Indians President Gabe Paul said. "He didn't get paid off for a long time."44
Steinbrenner and Nederlander — with auto magnate John DeLorean — at least kicked the tires on the Detroit Tigers, but Gabe Paul brought a deal to Steinbrenner as 1972 came to an end. CBS was looking to unload the Yankees for a variety of reasons, not the least of which being that the cupboard was bare. At that point, they were playing second fiddle in New York to the Mets. "The Tribe had more talent than the Yankees when I bought in," Steinbrenner said in 1977.45 The Yankees were losing money — and worse yet, were tarnishing the brand of CBS, television's "Tiffany Network." Mike Burke, a former agent of the Office of Strategic Services, the World War II forerunner to the CIA, had risen to vice president at CBS and was running the Yankees at the time. Network chairman Bill Paley had no problem selling the team to Burke, but for that, Burke needed investors. Paul connected him with Steinbrenner.
On January 3, 1973, Steinbrenner was introduced at a news conference announcing the sale of the Yankees. Among his partners in the purchase were DeLorean and Nelson Bunker Hunt, brother of Kansas City Chiefs owner Lamar.46 As with his ownership of the Bulls, Steinbrenner at least said he planned to stay in the background. "We plan absentee ownership," he said. "I'll stick to building ships."
CBS bought the Yankees for $13.2 million in 1964, but was willing to sell it to Steinbrenner's syndicate for $10 million, although Burke said because of interest and depreciation, CBS had essentially broken even on the deal. "I think it's a bargain," Steinbrenner said, forever souring Burke's relationship with Paley.47 Yankee Stadium was set to close for a $100 million renovation, bringing the stadium, which was built in 1923, up to more modern standards.
By April, Burke was out and Paul left Cleveland to become Yankees president. Burke and Steinbrenner had clashed. They had differing styles and personalities, and Steinbrenner was too big a personality for Burke to have any meaningful role with the Yankees. "There's nothing as limited as being a limited partner with George Steinbrenner," said John McMullen, the future Astros owner who was one of Steinbrenner's initial investors in the Yankees.48
Meanwhile, in Washington, D.C., a Washington Star reporter named Jim Polk had discovered discrepancies in political donations to the Committee to Re-Elect the President (CREEP), which turned out to be a slush fund for the Watergate burglars, among others. To keep the wheels greased, Steinbrenner had engaged in the illegal practice of straw donations, where he cut checks to employees who then donated the money to CREEP. All told, $100,000 was donated in various increments to avoid campaign donation limits.
In 1974, Steinbrenner pleaded guilty to a felony charge of making illegal campaign contributions and a misdemeanor charge of obstruction of justice, related to destroying documents related to the checks. (His lawyer was future Orioles owner Edward Bennett Williams.) Steinbrenner was fined $15,000 and sentenced to probation, and his criminal history inspired Billy Martin to famously say of Reggie Jackson and Steinbrenner, "One's a born liar and the other's convicted!"
The only other MLB owner who had been convicted of a crime to that point, Cardinals owner Fred Saigh, was forced to sell his team.49 Commissioner Bowie Kuhn was more lenient, suspending Steinbrenner for two years and reinstating him at the beginning of the 1976 season after 15 months so he could take part in the opening of the newly renovated Yankee Stadium. Steinbrenner was pardoned for his crimes by Ronald Reagan on his last day as president in 1989.50
Steinbrenner had emerged into a new ballgame. At the end of 1975, arbitrator Peter Seitz essentially shot down the reserve clause that had governed Major League Baseball, opening the door to free agency. And Steinbrenner was bound and determined to take advantage of it. The Yankees had already signed Catfish Hunter, who had become a free agent prior to the Seitz ruling following a breach of contract by the Athletics.
One marked change from Hunter's Athletics, which encouraged long hair and mustaches, was an edict from Steinbrenner early in his tenure with the Yankees: close-cropped haircuts, no beards, and limits on mustaches. The order was remarkably out of touch with the shaggy 1970s, yet it remains evident to this day. (It's worth noting that Steinbrenner himself had a short haircut, a marked contrast from Burke's long mane.)
"I have nothing against long hair per se," Steinbrenner told Murray Chass of the New York Times during spring training in 1976. "But I'm trying to instill a certain sense of order and discipline in the ball club because I think discipline is important in an athlete.
"They can joke about it as long as they do it. I want to develop pride in the players as Yankees."51
Be it the hair, new ownership or the newly renovated Yankee Stadium, things changed for the better for the Yankees. Martin, in his second season at the helm in the Bronx, got an MVP season out of Thurman Munson — whom he'd named the first captain for the Yankees since Lou Gehrig held the title in the 1930s — and All-Star seasons from Hunter, Mickey Rivers, Willie Randolph, and Chris Chambliss. (Perhaps not coincidentally, Paul made it a point to deal with his cash-strapped former employer in Cleveland to acquire Chambliss — and dealt Graig Nettles from Cleveland shortly before he became part of Steinbrenner's Yankees front office.)
The Yankees won the American League Eastern Division for the first time since its establishment in 1969. After beating the Royals in the American League Championship Series — punctuated by Chambliss's home run in Game Five — the Yankees were swept by Cincinnati. But they were two teams headed in different directions. After two straight World Series wins, four pennants and five National League West titles, the Reds were not willing or able to deal with the onset of free agency. The Big Red Machine faded away as its cogs aged or were traded.
Steinbrenner, on the other hand, was ready and willing to spend money. He made the splashiest signing of the first full offseason after Seitz's ruling, inking Reggie Jackson — who, like Hunter, was a significant part of the Athletics dynasty of the early 1970s — to a five-year, $2.96 million deal.
The Yankees staggered out of the gate in 1977, amid fighting between Jackson — the self-proclaimed straw that stirred the drink — Munson, Martin, and Steinbrenner, who was still living in Cleveland at the time attending to his family's shipping interests. That led Jeff Greenfield to sneer in a piece in New York magazine, "You cannot understand what it is about George Steinbrenner, and what he has done to the New York Yankees, unless you keep one fact clearly and unswervingly in the forefront of your mind: George Steinbrenner comes from Cleveland. It is really too bad for the city of Cleveland, which has been fighting its image as a benighted city of the bush league, but Steinbrenner is so visibly, unavoidably no-class."52 (Greenfield himself said in 2020, "Meanest piece I ever wrote about anyone, and I don't regret a word of it."53).
Steinbrenner's regular trips back and forth between Tampa and New York prompted one anonymous Yankees player to say, "The more we lose, the more often Steinbrenner will fly in. And the more he flies, the better chance there will be of a plane crashing."54
The Yankees were five games back as late as August 7, 1977, but went on a tear after that, winning 27 of their next 30 games to take the lead in the AL East. For the second straight year, the Yankees won the division and then for the second straight year beat the Royals in the ALCS. This time, the Los Angeles Dodgers were waiting for them in the World Series, rekindling a rivalry that was one of the best in baseball in the 1950s. The Yankees won the World Series in six games, culminating in Reggie Jackson hitting three home runs off three different pitchers in the clinching game.
The next year was fraught with much drama. Martin was forced to resign in midseason, the first of five times the man who called himself the proudest Yankee was forced to leave what he said was the only managerial job he ever wanted. Replacement Bob Lemon — who was pretty much the polar opposite of Martin in temperament, if not necessarily in alcohol intake55 — took the reins. The Yankees responded to his easygoing ways, going from 10 games out to take the division in a tiebreaker game against the Red Sox, where Bucky "Bleeping" Dent famously golfed a home run over Fenway Park's Green Monster.
Once again, the Yankees dispatched the Royals in the ALCS. And once again, they beat the Dodgers in the World Series. It was the first time the team had won back-to-back World Series since 1961-62.
The following year, the Yankees never seriously contended, winning 89 games but finishing fourth in the division. The season was further marred in August by Munson's death in a plane crash in his native Canton, Ohio.
By the dawn of the 1980s, Steinbrenner was a full-blown celebrity. He'd made Miller Lite ads with Martin and was a regular in trendy New York restaurants like Elaine's. In 1981, four years after Greenfield savaged Steinbrenner in New York, Marie Brenner blew him kisses in the same publication. "He came out of Cleveland, an almost-nobody with some cash and a bullyboy personality, and gave back to the New York Yankees the power and glamour that had once made them myth."56
Prior to the 1981 season, the Yankees added Dave Winfield to their lineup, making him the highest paid player in the majors. The Yankees were in first place in the American League East when labor strife temporarily halted the season in June. They finished fifth in the second half of the season, which resumed in August after the strike's resolution. In a revamped postseason, the Yankees beat the Milwaukee Brewers in the American League Division Series. They then met the Athletics — managed by Steinbrenner's foil Martin, who had been hired and fired for a second time by the Yankees before latching on in Oakland — in the Championship Series, beating them to advance to the World Series. For the third time in five years, the Yankees met the Dodgers in the Fall Classic, but this time, Los Angeles triumphed in what turned out to be Jackson's swan song in pinstripes. Steinbrenner had what he claimed was his own victory, getting a couple of licks in after claiming he was attacked by two rowdy drunken fans in the elevator of the Hyatt Wilshire in Los Angeles.57
The Yankees then entered another fallow period, known more for their controversy off the field than their winning on it. When Steinbrenner bought the team in 1973, it had gone eight years without a postseason appearance — and would go three more before that skid ended. But starting in 1982, it would be 13 years before postseason baseball again appeared in the Bronx. Steinbrenner continued to churn through managers, hiring and firing Martin three more times before his 1989 death in a car wreck. Among the other managers was Yogi Berra, whose pedigree might have been even stronger than Martin's. Berra was a Hall of Fame player who'd won pennants as a manager in each league, in 1964 with the Yankees and nine years later with the Mets. He was hired following the 1983 season and unceremoniously fired 16 games into the 1985 season, after which he'd promised never to set foot at Yankee Stadium until Steinbrenner sold the team.58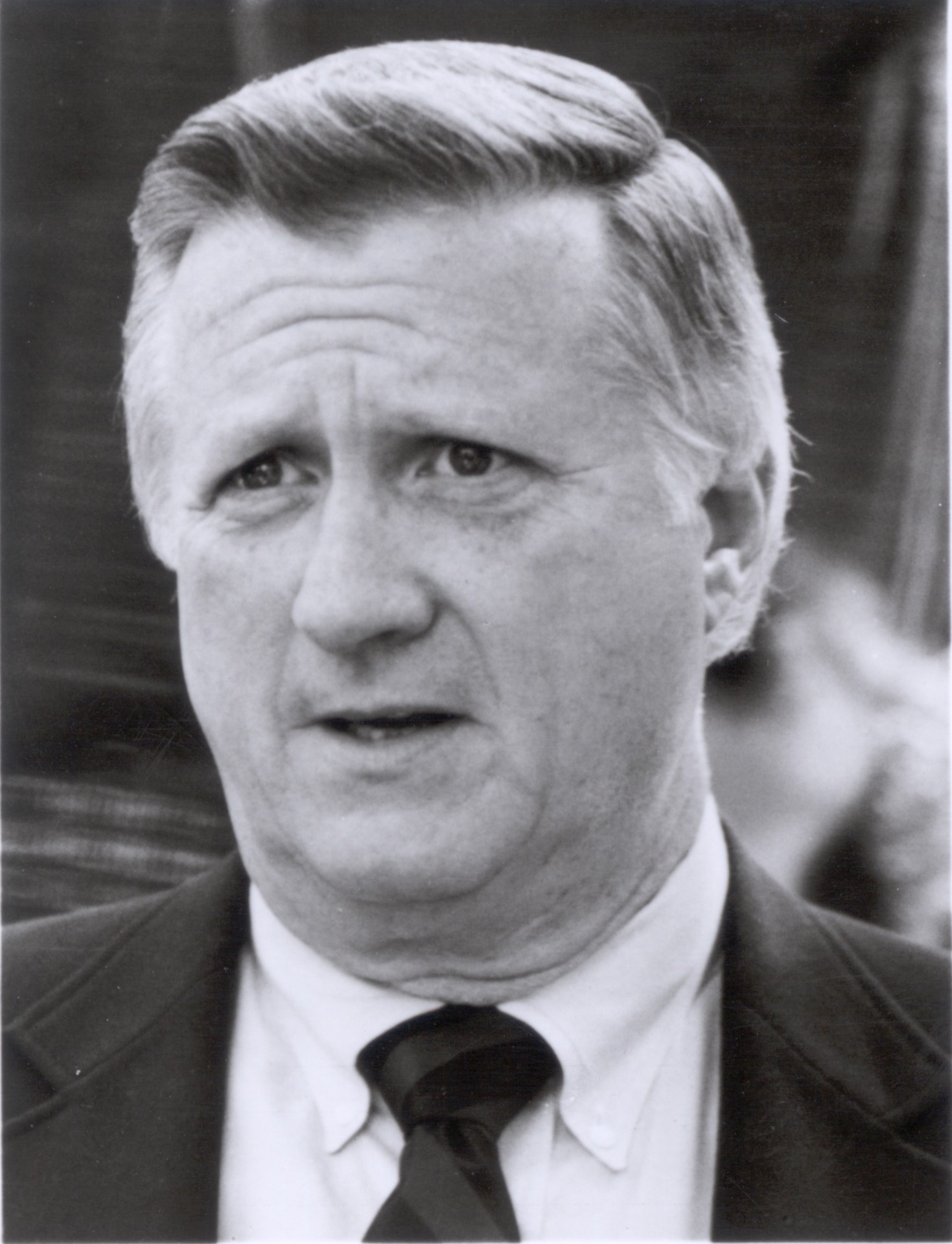 Berra's departure marked Steinbrenner's 12th managerial change in 11 years. Steinbrenner's shipping empire was just as tempestuous. In 1983, AmShip closed its operations in Lorain, moving to Tampa,59 which Steinbrenner now called home.60 The company hemorrhaged money throughout the 1980s, as the Reagan administration ended the subsidies Steinbrenner had lobbied for.61 AmShip ultimately filed for bankruptcy in 1993.62
And Winfield's 10-year contract with the Yankees continued to look more onerous as the years went on. The contract included an annual stipend to Winfield's charitable foundation, and Steinbrenner harbored suspicions that the money and foundation was being mismanaged.63 In 1989, Steinbrenner and Winfield traded lawsuits over foundation payments. Howard Spira, a former volunteer for the foundation, offered to confirm Steinbrenner's suspicions — at a price. Steinbrenner paid Spira $40,000 in 1990. When those dealings came to light, Commissioner Fay Vincent — a fellow alumnus of Williams64 — barred Steinbrenner from baseball for life. Vincent had initially planned for a two-year suspension, but made it a lifetime ban at the request of Steinbrenner, who wanted to stay on as vice president of the US Olympic Committee.65 The move was met with jubilation by the Yankees fans at that day's game against the Tigers, who started a "No more George!" chant.66
Steinbrenner was reinstated before the 1993 season. The experience did not humble him. He posed for a Sports Illustrated cover dressed as Napoleon — who'd also returned from exile — atop a horse. "This is the most ballyhooed return since the Resurrection," White Sox owner Jerry Reinsdorf said in the accompanying article. "Originally I thought it was going to be like a coronation in New York, but it's become too massive for that. It's a resurrection. Vincent nailed him to the cross. This is the biggest thing to happen in 2,000 years."67 Ironically, between the announcement of Steinbrenner's reinstatement in July 1992 and his return for the 1993 season, Vincent had been thrown over the side as commissioner.
The team Steinbrenner returned to was a markedly different one. Unburdened of Steinbrenner's mercurial tendencies, General Manager Gene Michael — who was a Yankees player when Steinbrenner bought the team in 1973 — had dealt for Jimmy Key and Paul O'Neill. Roberto Kelly, traded for O'Neill, had been supplanted in center field by Bernie Williams. The Yankees also had their "core four" — Derek Jeter, Mariano Rivera, Andy Pettitte and Jorge Posada — on their way to the parent club.68
Michael also helped Steinbrenner find the manager who would help him put it all together. The Yankees were leading the revamped American League East when the 1994 strike hit, and Buck Showalter was named the Manager of the Year. But following a 1995 season that saw the Yankees lose to the Mariners in the American League Division Series, Showalter turned down a two-year extension that would have required him to fire hitting coach Rick Down. Steinbrenner interpreted this as Showalter's resignation. There was no manager in waiting in the wings, and Steinbrenner couldn't go with his former decision of bringing Billy Martin back. There were multiple candidates on the market. Tony La Russa had resigned as Athletics manager, and Marge Schott had fired Davey Johnson from the Reds. But Michael took a flyer on Joe Torre, a baseball lifer who'd had a lengthy career as a player, followed by relatively nondescript managerial stints with the Mets, Braves, and Cardinals.
The hire was derided — a New York Daily News headline famously branded Torre "Clueless Joe" — but results were seen almost immediately. The team won four World Series in the next five years as well as 10 division titles in 11 years (and a wild card berth in the one year they didn't win the division).
Steinbrenner's Yankee ownership and outsized personality always brought with it a certain pop culture cachet, allowing him to host Saturday Night Live and verbally spar with Paul Maguire at the World Wrestling Federation's Wrestlemania VII. But his most famous moments in pop culture weren't even him. George Costanza on Seinfeld worked for the Yankees, and Steinbrenner's impetuousness was sent up on the show. He was shown from the back (portrayed by actor Lee Bear, with Larry David providing his voice69), ranting and issuing decrees. Steinbrenner even filmed a never-aired cameo, and appeared to enjoy his portrayal on the show.70
With the Yankees back to their winning ways, Steinbrenner settled into his twilight years. He mended fences with Yogi Berra and Lou Piniella in 1999, and paid final visits to Yankees legends like Joe DiMaggio and Catfish Hunter — each terminally ill, DiMaggio with lung cancer and Hunter with ALS.
Steinbrenner's own mortality was becoming apparent as well. At Otto Graham's funeral in 2003, Steinbrenner passed out. He began to be seen far less frequently in New York. The Red Sox rallied from a 3-0 deficit against the Yankees in the 2004 ALCS and went on to win their first World Series in 86 years. It was precisely the kind of loss that would have sparked tabloid headlines of Steinbrenner's displeasure and tirades in team offices. But Steinbrenner said, "I want to congratulate the Boston team. They did very well."71
Steinbrenner's public appearances continued to decline amid rumors of strokes and dementia. In 2007, he ceded most of the day-to-day operations of the team to his sons Hal and Hank. In 2008, Steinbrenner made his final appearance at the stadium, for the All-Star Game. In 2009, the team Steinbrenner bought for $10 million — with an outlay of just $168,000 of his own money — was valued at $1.5 billion. The Yankees were thus the third most valuable franchise in pro sports, trailing just English Premier League soccer team Manchester United and the Dallas Cowboys. "I've been very lucky," Steinbrenner told Bill Madden, who of course asked what Henry might have thought of the success his son had attained. "I don't know," Steinbrenner said. "I think … he'd be very happy."72
The Yankees' value was no doubt aided by a new stadium, which also opened that year. Steinbrenner had rattled the saber for years about a potential move to New Jersey, and stadium proposals had been made on the West Side of Manhattan related to a potential Olympic bid, but ultimately, the stadium was across from the original House that Ruth Built in the Bronx. This one was the House that George Built.
Steinbrenner attended the opener, and wept at the ovation he received when he was introduced.73 That season, he saw two other regular season Yankees games, both against the Rays in Tampa, as the Yankees advanced to the World Series, beating the Phillies. Steinbrenner attended two World Series games — and the following year's opener, when he was presented with his ring.
Nine days after celebrating his 80th birthday, Steinbrenner died. It was the morning of the 2010 All-Star Game in Anaheim. "He was and always will be as much of a New York Yankee as Babe Ruth, Lou Gehrig, Joe DiMaggio, Mickey Mantle, Yogi Berra, Whitey Ford and all of the other Yankee legends," baseball commissioner Bud Selig said.74
Acknowledgments
This biography was reviewed by Jack Zerby and Rory Costello and fact-checked by James Forr.
Sources
Golenbock, Peter. Wild High and Tight: The Life and Death of Billy Martin. New York: St. Martin's Press, 1994.
Livingston, Bill. George Steinbrenner's Pipe Dream: The ABL Champion Cleveland Pipers. Kent, Ohio: Black Squirrel Press, 2015.
Madden, Bill. Steinbrenner: The Last Lion of Baseball. New York: Harper, 2010.
Schaap, Dick. Steinbrenner! New York: G.P. Putnam's Sons, 1982.
George Steinbrenner file, Cleveland Press archives, Cleveland State University.
Henry Steinbrenner file, Cleveland Press archives, Cleveland State University.
Notes
1 Marie Brenner, "Boss Steinbrenner: The Yankees' biggest star," New York Magazine, April 13, 1981. Cleveland Press Collection, Cleveland State University.
2 Bob Sudyk, "Pinstriped conversation livelier than baseball," Cleveland Press, April 23, 1977, Cleveland Press Collection, Cleveland State University.
3 Bob Sudyk, "Steinbrenner IS the Yanks," Cleveland Press, July 7, 1977, Cleveland Press Collection, Cleveland State University
4 Peter Almond, "'Steinbrenner!' shovels up the dirt," Cleveland Press, May 2, 1982. Cleveland Press Collection, Cleveland State University.
5 "Vermilion breaks ground for museum addition," Elyria Chronicle-Telegram, November 30, 1967: p. 1
6 "G.M. Steinbrenner, Operator of Great Lakes Ships, Dies," Cleveland Plain Dealer, August 7, 1949, Cleveland Press Collection, Cleveland State University
7 Henry Steinbrenner file, Cleveland Press Collection, Cleveland State University
8 "Henry G. Steinbrenner, retired shipping leader," Cleveland Plain Dealer, November 8, 1983: 6E
9 Golenbock, 29
10 "Family Reared Country Fashion," Cleveland News, December 26, 1947, Cleveland Press Collection, Cleveland State University.
11 Livingston.
12 "City on Fire," Sports Illustrated. https://www.si.com/longform/true-crime/cleveland-1954-browns-indians-sam-sheppard-murder-trial/index.html.
13 "Pipers Boss Being Sued for Divorce," Cleveland Plain Dealer, July 8, 1962, Cleveland Press Collection, Cleveland State University.
14 Madden, 23.
15 Schaap, 60.
16 Cleveland Plain Dealer, February 16, 1979, Cleveland Press Collection, Cleveland State University
17 Harrison Dillard & Michael McIntosh, Bones: The Life and Times of Harrison Dillard, Authorhouse, 2012, 125. https://books.google.com/books?id=j5AJvqMKM1oC&pg=PA125&lpg=PA125&dq=george+steinbrenner+harrison+dillard&source=bl&ots=MUb-nG-KK_&sig=ACfU3U20fRLDE2XsUyu9VrDCb6I8mMBuTg&hl=en&sa=X&ved=2ahUKEwi9k-m-1_nlAhWumuAKHYBXD7kQ6AEwB3oECAkQAQ#v=onepage&q=george%20steinbrenner%20harrison%20dillard&f=false
18 Golenbock, 67.
19 Schaap, 63.
20 "Joan Steinbrenner, wife of former Yankees owner George, dies" Reuters, December 14, 2018. https://www.reuters.com/article/us-baseball-mlb-nyy-steinbrenner-obit/joan-steinbrenner-wife-of-former-yankees-owner-george-dies-idUSKBN1OD2KQ
21 "Pipers' boss being sued for divorce," Cleveland Plain Dealer, July 8, 1962, Cleveland Press Collection, Cleveland State University.
22 "Steinbrenner divorce case ends," Cleveland Plain Dealer, September 12, 1962, Cleveland Press Collection, Cleveland State University.
23 "Champion Greetings," Cleveland Plain Dealer, December 26, 1977. Cleveland Press Collection, Cleveland State University.
24 Teddy Greenstein, "Steinbrenner left mark at Northwestern," Chicago Tribune, July 13, 2010. https://www.chicagotribune.com/sports/ct-xpm-2010-07-13-ct-spt-0714-northwestern-george-stein20100713-story.html
25 https://www.nytimes.com/1981/02/06/sports/saban-will-be-named-yankees-president.html
26 Golenbock, 104.
27 Brenner, New York Magazine.
28 Golenbock, 104.
29 Madden, 34.
30 Livingston, 9.
31 Livingston, 202.
32 https://www.cleveland.com/livingston/2015/11/players_revolt_george_steinbre.html
33 Livingston, 21.
34 https://www.ohiomagazine.com/ohio-life/article/all-for-one
35 Schaap, 104.
36 https://www.chicagotribune.com/news/ct-xpm-1985-02-09-8501080435-story.html
37 http://www.playbill.com/article/george-steinbrenners-history-in-the-theatre-com-192254
38 https://www.ibdb.com/broadway-cast-staff/george-m-steinbrenner-iii-22055
39 Schaap, 79.
40 "Doesn't want to become chairman, Steinbrenner tells Democrats," Elyria Chronicle-Telegram, February 18, 1970: p. 13.
41 "Steinbrenner to receive Culver alumni award," Elyria Chronicle-Telegram, February 6, 1971: p. 10
42 Milton Moskowitz, "B(u)y George, It's a Winner," Cleveland Press, November 16, 1977, Cleveland Press Collection, Cleveland State University.
43 Cleveland Indians 1973 media guide
44 Golenbock, 219.
45 Sudyk, Cleveland Press, April 23, 1977.
46 Madden, 8.
47 Schaap, 109.
48 https://www.nytimes.com/1998/11/22/sports/sports-of-the-times-steinbrenner-s-600-million-piece-of-cake.html
49 https://www.thedeadballera.com/Obits/Owners/Saigh.Fred.Obit.html
50 https://www.nytimes.com/1989/01/20/us/steinbrenner-pardoned-by-reagan-fo…
51 Murray Chass, "Steinbrenner rule on hair splits Yanks," The New York Times, March 23, 1976, Cleveland Press Collection, Cleveland State University
52 Jeff Greenfield, "George Steinbrenner, Get Out of Town!" New York Magazine, August 15, 1977. https://nymag.com/news/sports/48239/
53 https://twitter.com/greenfield64/status/1227408710470750208?s=20
54 As quoted in the Gabe Paul SABR bio
55 https://www.nytimes.com/1979/04/02/archives/lem-is-serene-harddrinking-and-loved-the-good-times-of-lem.html
56 Brenner, New York Magazine
57 Associated Press, "At Least Steinbrenner Shows Some Sock," Los Angeles Times, Oct. 27, 1981, Cleveland Press Collection, Cleveland State University.
58 Madden, 247.
59 Joe Klinec, "Steinbrenner on AmShip closing: 'I argued as long as I could,'" Elyria Chronicle-Telegram, December 3, 1983: p. 1
60 https://www.washingtonpost.com/archive/business/1984/02/05/steinbrenners-hardball-game/b7f6cd20-cb3d-47b9-b35b-2b093b4b6b99/
61 Madden, 283.
62 https://www.nytimes.com/1993/11/05/business/company-news-american-ship-seeks-bankruptcy-protection.html
63 Madden, 263.
64 Madden, 303.
65 Golenbock, 520.
66 Madden, 316.
67 https://vault.si.com/vault/1993/03/01/28-will-the-boss-behave-himself
68 https://www.trentonian.com/sports/gene-michael-architect-of-yankees-core-dies-at/article_671f4c6c-171e-5b98-a6a6-9fd073157924.html
69 https://www.newsday.com/entertainment/tv/seinfeld-s-lee-bear-the-man-who-was-steinbrenner-1.2101708
70 https://www.reuters.com/article/us-baseball-steinbrenner-seinfeld/steinbrenner-relished-wacky-depiction-on-seinfeld-idUSTRE66D03V20100714
71 Madden, 410.
72 Madden, 417.
73 https://www.nytimes.com/2010/07/14/sports/baseball/14steinbrenner.html
Full Name
George Michael Steinbrenner
Born
July 4, 1930 at Bay Village, OH (US)
Died
July 13, 2010 at Tampa, FL (US)
If you can help us improve this player's biography, contact us.
https://sabr.org/sites/default/files/Steinbrenner-George.png
600
800
admin
/wp-content/uploads/2020/02/sabr_logo.png
admin
2017-09-02 09:13:21
2020-06-23 17:29:46
George Steinbrenner