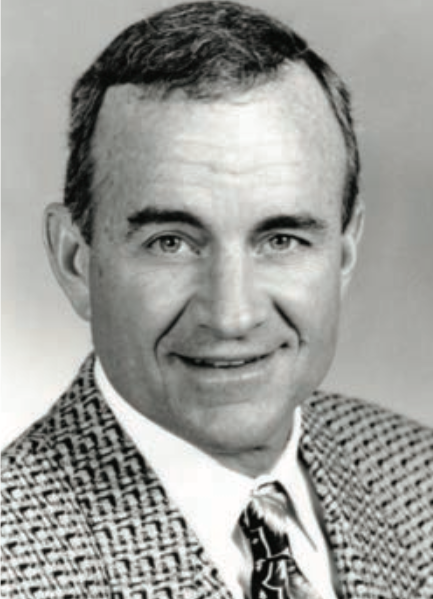 ---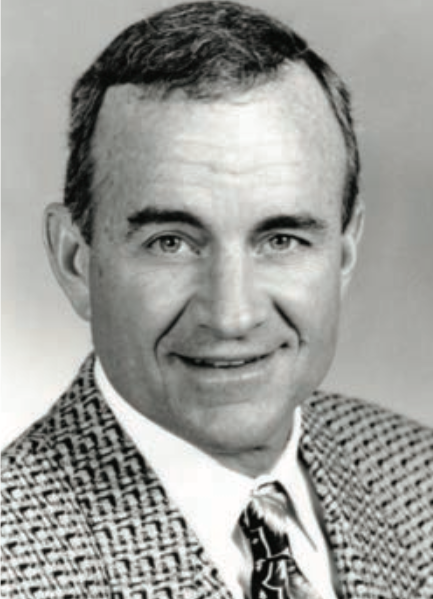 The Cleveland Indians' return to prominence in the mid-1990s is well known. So is the plan that general manager John Hart used to orchestrate it. The plan focused on developing young players and signing them to long-term contracts before they became eligible for arbitration and free agency.
What perhaps is not so well known is the story of Hart's own ascent to becoming the Tribe's general manager, and that the story is founded on refreshing ideals like hard work and following one's own heart.
John Henry Hart was born in Tampa, Florida, on July 21, 1948, to John Hart Sr. and Anne (Reen) Hart. From a young age, his life was centered on sports, and he played baseball, basketball, and football at Winter Park (Florida) High School. He also moved quite a bit in his early years. He spent time in Europe and Turkey living with his mother and stepfather, who was a colonel in the Air Force. Hart didn't enjoy living overseas, however, and went to live with his grandmother when he was a sophomore in high school. Two years later, he moved in with his father.1
After graduating from high school, Hart received a baseball scholarship from Eastern Tennessee State, but quit halfway through his freshman year.2
"They told me I wasn't going to start, and I said, 'I'll see ya,'" said Hart.3
Hart then attended Seminole Junior College (now known as Seminole State College of Florida), in Sanford, Florida. He played baseball for two years at Seminole State, which is where he met his future wife, Sandi DeVorak.
"I was going out with one of the cheerleaders and Sandi was a cheerleader too," said Hart. "I played with Greg Pryor, who played in the big leagues. His brother Jeff was a can't-miss prospect with the Angels. He came into town and asked me if I could get him a date. I asked Sandi and we double-dated. About 10 days after that, I called Sandi."4
The Montreal Expos signed Hart as a catcher and assigned him to their Class-A club in West Palm Beach in 1969. Hart played three seasons in the Expos' organization, two in West Palm Beach and one with Quebec City in the Double-A Eastern League. Over the three seasons, he hit.223 with two home runs. Hart knew that if he was ever going to make it to the big leagues, it wasn't going to be as a player.
"I was the kind of player coaches and managers loved," he said. "If they told me to run 10 miles, I'd run 12. I was a damn good high-school player and junior college All-American. But when I got to the pros, I didn't hit. I was a good defensive catcher. I did a lot of the little things right – I was a good leader and called a good game. But I knew I wasn't major-league caliber. I knew I'd probably end up a coach or manager."5
Knowing his professional playing days were over, Hart had to decide what his next step would be. His father told him to follow his heart. John Hart Sr. did not have a career in professional baseball; he was the president and general manager of Associated Grocers of Florida, a grocery wholesaler. But his father's advice significantly influenced John's future career path in baseball.
"After I stopped playing, I bounced around a little," Hart said. "I didn't have a lot of money. He never told me to do this or that or to come work with him. He said, 'Do what your heart is telling you to do and you'll be all right.'"6
Hart graduated from the Florida Technological University (now the University of Central Florida) in 1973, majoring in history and physical education. He finished a six-year stretch in the US Army Reserve, earning the rank of sergeant first class. He opened the Hart Athletic Center, the first fitness center in Orlando to use Nautilus equipment.7
He even started the John Hart Baseball School, which Hart later said "was like Bingo Long's Traveling Circus."8 The instructional facility initially consisted of Hart, some bats and balls, a pitching machine, and an old Plymouth truck.9 The baseball school eventually grew to be a well-known baseball camp, and Hart continued to return home and operate the camp even after he achieved success as the Indians' general manager.10
"No matter where I live, this is still my home, my community," Hart said in 1997, referring to his home base of Central Florida and the Orlando metropolitan area.11 In addition to instruction in baseball-playing skills, the camp offered students advice on the draft process, including what to expect from scouts and what questions to ask.12
Hart limited enrollment in the camp to around 100 students. That way, he believed, with about 25 instructors on staff, including college and pro coaches and scouts, he could provide proper and meaningful instruction to the students.
One of the students was A.J. Pierzynski, who attended the camp in high school and then returned as an instructor after he was drafted as a catcher by the Minnesota Twins.
"I can't tell you how much this camp helped me," Pierzynski said in 1997. "I loved it here. So when John asked me to come and help, I was glad to do it. He really cares about the kids."13
Hart's first coaching job with an actual team, however, wasn't in baseball. He led a junior-high football team that had lost every game the previous year to an undefeated season and a victory in a game called the Kumquat Bowl.
"That was really the start for me," Hart said. "When I coached these kids in football, I realized that I really loved teaching. And I really loved winning."14
These modest beginnings in baseball didn't exactly scream "future major-league GM," making Hart's rise to prominence all the more impressive.
"John has gone on to do everything pretty well for a guy who just wanted to be a middle-school teacher," said Lee Driggers, one of Hart's classmates at Florida Technological University, who himself become a longtime collegiate baseball coach. "He was just happy doing the John Hart Baseball School and teaching at Westridge Junior High. We had to talk him into applying for the Boone [High School] job."15
Driggers was referring to William R. Boone High School in Orlando. Taking the job as Boone's head baseball coach turned out to be fortuitous. Hart was quite successful coaching there, guiding the team to a state championship in 1981.
"That was one of the greatest things I'd ever been through," Hart said in 1985. "Championships come and go, but that one will never go away. I had a super group of kids."16
Boone was also where Hart was "discovered" as a prospective major-league manager and executive. Tom Giordano was a longtime colleague of Hank Peters with Baltimore, serving as the Orioles' director of scouting and player development. Giordano visited Boone in 1982 to scout the team's star catcher, Ron Karkovice, who went on to a major-league career with the Chicago White Sox.17
Giordano came away from the scouting trip more impressed with Hart than Karkovice. He noticed how Hart had his players look, act, and practice like professionals. Giordano invited Hart to lunch the next day, and offered him a two-year contract to join the Orioles as a scout.18
Hart thought about taking the offer but declined, deciding not to uproot his wife, Sandi, and daughter, Shannon, and move them to Baltimore, nearly 1,000 miles away. But he stayed in touch with Giordano's scout in the Orlando area, Jack Sanford, and attended games with Sanford to evaluate other players. Later, when the Orioles had an opening for a manager with their rookie team, the Bluefield (West Virginia) Orioles, they offered the job to Hart. He accepted, and his career in professional baseball began.19
Hart achieved considerable success as a minor-league manager, guiding teams in the Orioles' organization for six seasons. In his first season, Bluefield won the Appalachian League title, its first since 1971, and Hart was named the league's Manager of the Year. He later managed teams in Class A, Double A, and Triple A, achieving a record of 436-334 (.566) for his minor-league managing career. He earned International League Manager of the Year honors while with Triple-A Rochester in 1986.
"Every team I had either won a championship or made the playoffs," Hart said. "That was my course. I wanted to be a major-league manager."20
Hart reached Baltimore as third-base coach in 1988. By that time, the Orioles were in full rebuilding mode. The team's owner, lawyer Edward Bennett Williams, fired Peters as the team's general manager after the 1987 season. Peters joined the Indians and wanted Hart with him in Cleveland, but Williams, eyeing Hart as the next Orioles manager, denied him permission to interview with the Indians. But Williams's death in 1988 cleared the path for Hart to join the Indians for the 1989 season.
Hart managed the Indians briefly in 1989, but Peters had something else in mind.
"Hank told me, 'John, part of my job is to take care of the future of this club,'" said Hart. "I want you to be the guy to replace me."21
Hart was surprised, given that his experience had been on the field as a minor-league catcher, manager, and major-league coach. His goal had been to manage in the big leagues. "I'd never thought about the front office," he said. … "Hank told me, 'John, I think you'll manage in the big leagues, but sometimes you don't get the team you want and other people are making the decisions,'" said Hart. "I think (being the general manager) would be a better way to go."22
Hart did not spend much of his early time with the Indians sitting in an office. Instead, Peters told him to go out, see and scout players, and talk to scouts and other decision-makers. "Hank said, 'This way you're going to see players from a different perspective,' said Hart. 'It's going to help you in your decisions as you go forward.'"23
Hart spent much of the 1989 season doing exactly what Peters had told him to do: scouting, networking, and planning for the Tribe's future. That was until, with 19 games left in the season, Peters named him the interim manager after firing Doc Edwards.
"I was at Wrigley Field in September and Hank called and said, 'I want you to take the club over for the last three or four weeks and help me make some decisions,'" said Hart. "Hank made it real clear that I wasn't being considered for the manager's job. He said this was part of the experience I needed to help him make decisions. So that's what we did."24
The Indians named Hart their director of baseball operations in January of 1990. At the time Hart said, "I'm really looking forward to doing this, because I'm going to have a chance to be involved in all phases of the game. I think it's going to be a tremendous challenge."25
And what a challenge it was. The Indians had not played in the postseason since 1954, when they set an American League record (since broken) with 111 wins but were swept by the Giants in the World Series. After finishing second in the American League in 1959, the Indians finished as high as third only once, in 1968, and by the time Hart joined the organization in 1989, the Indians had had only seven seasons over .500 (out of 29 total). Add the cold Cleveland weather in April, and the decrepit old Cleveland Stadium, and the franchise was not exactly primed for an immediate turnaround.
"It was the most maligned organization in professional sports," said Mark Shapiro, who later replaced Hart as the Indians GM. "The only thing the Indians were known for was the movie Major League."26
Hart basically served as Peters' right-hand man during the 1990 and 1991 seasons. The Indians finished 77-85, fourth in the AL East, in 1990. The team's future fixture at catcher, Sandy Alomar Jr., won the AL Rookie of the Year Award and Gold Glove at catcher. Carlos Baerga hit .260 as a 21-year-old rookie. Peters acquired both players from San Diego after the 1989 season in exchange for Joe Carter, Cleveland's star outfielder.
The team bottomed out in 1991, losing a team-record 105 games, the third time in seven seasons the team had lost more than 100 games. Still, more of the foundation of the future was laid during that season. Surly outfielder Albert Belle managed to stay on the field most of the season and hit 28 home runs. Future All-Star pitcher Charles Nagy made 33 starts and won a team-high 10 games.
Hart assumed the general manager's duties after that 1991 season, and soon thereafter made what arguably turned out to be his signature trade. On December 10, Hart traded promising catcher Eddie Taubensee and pitcher Willie Blair to Houston for pitcher Dave Rhode and a young outfielder named Kenny Lofton.
We project him as an impact-type player who has a chance to help us in 1992," Hart said prophetically after making the trade. "We see him as the prototype leadoff hitter/center fielder."27 Lofton hit .285 in 1992, led the American League with 66 stolen bases, and was considered by many to be the top rookie in the AL that season. (The Rookie of the Year Award went to Milwaukee's Pat Listach). Lofton went on to win four Gold Gloves, make six all-star teams, and lead the American League in stolen bases for five consecutive seasons.
The Indians muddled through losing seasons in 1992 and 1993, finishing 76-86 each season. But Hart set the precedent for which he is became noted, signing the team's young, talented players to multiyear contracts before they were eligible for arbitration. Hart knew that if he could not sign his top young players to long-term contracts, history would continue to repeat itself for the Indians: They would develop talented players into successful big leaguers, but pay them below-market salaries. When the players gained free agency, they had no interest in re-signing. Either the player departed or the Indians were forced to trade him in order to receive value in return. As a result, the Indians had great difficulty keeping a nucleus together.
That was what happened to the likes of Joe Carter, Tom Candiotti, and Greg Swindell. In Carter's case, Peters traded him for Alomar and Baerga. But not every trade is a home run. Some are duds. Hart knew this, and he knew that he had to lock up his young players to ensure that the team could benefit from at least some of the players' prime years. For the players, they gave up their arbitration rights, from which they might or might not make more money, in exchange for more certainty.
"There is an inherent risk on both sides," Hart said. "Players give up potential dollars for security. Our risk comes if some of the players we've signed don't live up to our expectations. But I believe the upside of this is far greater."28
Alomar, Baerga, and Nagy were the three most notable players who signed long-term deals before the start of the 1992 season. Belle, perhaps as a sign of things to come, did not sign a deal at that time, but did in 1993.29
"If it's about making the last dollar, then you'll play in New York," Hart told his players. You won't get that in Cleveland. But you'll get more money than you'll ever need in your lifetime."30
Hart and his assistant, Dan O'Dowd, developed the plan when they traveled to the arbitration hearings for Swindell and Candiotti in 1991. "We've got to find a better way," Hart told O'Dowd.31
Not everyone was a fan of the Indians' plan. Gene Orza, then the associate general counsel of the Major League Baseball Players Association, threatened litigation against the team, claiming that the deals "could be illegal" because of the team dealing "directly with the players instead of going through their agents."32
But even super-agent Scott Boras applauded the Tribe's business acumen. "It was good business on the Indians' part," Boras said. "The club knew at what point the player couldn't say no."33
The spring of 1992 was an intense time for Hart and O'Dowd.
"Dan and I never came up for air," said Hart. "That's as intense a four-month period as I've ever been through."34
Throughout his career, but particularly at this time, Hart forged friendships and mentorships with his younger colleagues in the front office. In his early days as general manager, he and his assistants would arrive each day early in the morning, work out, and then work 16-hour days.35 Hart loved giving his assistants projects and then sitting down with them for brainstorming sessions, referred to as "couch time."36
"You could always walk into John's office, plop down on the couch and look up three hours later and say, 'I have to get back to what I was doing,'" said Josh Byrnes, who started with the Indians as an intern in 1994 and later became the GM of the Diamondbacks and Padres. "He liked the camaraderie of the group and encouraged us to be involved and interact with him."37
Said Mark Shapiro, "When I reflect now on the amount of encouragement, empowerment and leadership opportunities that he gave me at 24 or 25 years old, I'm blown away. He was just a guy who found people he believed in. John is just the consummate talent evaluator, in uniform and out of uniform."38
Ultimately, Hart was smart enough to surround himself with smart people who had different skill sets and viewpoints than his. Many of his assistants and colleagues proceeded to become general managers, including O'Dowd (Colorado), Shapiro (Cleveland), Neal Huntington (Pittsburgh), and Byrnes (Arizona and San Diego), among others.
"He was secure and confident enough to say, 'There are good people out there who can make us better. I'm going to empower them to do it,'" Shapiro said.39
Hart and his front-office team, entering the 1994 season with its core of young players signed, were full of new hope and promise, especially with the opening of Jacobs Field. The Indians won their first game at "The Jake" on April 4 in front of a sold-out crowd of 41,459. The fans were re-energized, and Hart credited signing the core of young players as part of the reason.
"Signing the young players we signed was important in getting the city to believe in us," Hart said. "If we'd shown up here without doing that, we're an empty shell. But the fans have bought in to our players, believe in our players."40
In addition to the foundation of young players signed to long-term deals, the Indians signed future Hall of Famer Eddie Murray and veteran starting pitcher Dennis Martinez, and traded for shortstop Omar Vizquel.
The Tribe finished the 1994 season with a 66-47 record before it was cut short by the players' strike. Owner Dick Jacobs was so impressed by the turnaround that he gave Hart a new five-year contract in October 1994.
"John has earned this," Jacobs said of the contract. "What he and his staff have done for this organization is remarkable. We all want that ring on our finger and, in my opinion, we'll have it shortly."41
In addition to receiving the new contract, Hart was named Executive of the Year by The Sporting News.42 Since the award was established in 1936, only three other Tribe executives were so honored: Bill Veeck in 1948, Mark Shapiro in 2005 and Chris Antonetti in 2017.
Unlike the rest of baseball, which was recovering from the strike, the Tribe entered the 1995 season with more optimism than ever. Hart signed Orel Hershiser to bolster the starting rotation, and lefty Paul Assenmacher to plug a hole in the bullpen. Both performed admirably. Ultimately, in addition to locking up multiple young players to deals, Hart struck gold on veterans like Martinez, Murray, and Hershiser.
After the Indians won 100 games and advanced to the 1995 World Series, only to lose to the Atlanta Braves, Hart's next challenge was to get the Tribe back to the World Series and win. To do that, Hart needed to maintain the Indians' status as an elite team. He proved adept at building the Indians into a front-runner, but maintaining a contender was a new task for the GM.
As Indians fans unfortunately know, winning a World Series proved elusive for Hart and the Indians. The team came closest in 1997, coming within two outs in Game Seven against Florida before losing to the Marlins. Hart managed to maintain the team's status as a contender, however, as the Indians won the Central Division five of the next six seasons (1996-2001).
Hart announced in April 2001 that he would step down as the GM at the end of the season. He said it was "his decision" to step down and that he was not "burned out."43 On the other hand, the Indians missed the playoffs the previous season and lost two of its stars, Manny Ramirez and Sandy Alomar, to free agency. The team's long sellout streak also was set to end in 2001, and Larry Dolan, the Indians' new owner, allowed the team to deficit-spend in 2001 to try to remain in contention. Hart knew that such deficit spending was not going to continue, saying he saw "no scenario where it could happen again."44
The Indians won the Central Division again in 2001 with a 91-71 record but lost to the Seattle Mariners in the Division Series. The plan was for Hart to remain with the Indians as an adviser to their new GM, Mark Shapiro, but Hart was soon courted by Texas owner Tom Hicks to be the Rangers' general manager.
Hart signed a three-year, $6 million contract with the Rangers in 2001, becoming the highest-paid general manager in the big leagues at the time. With that new contract, a huge payroll, and Alex Rodriguez came much higher expectations. But those expectations went largely unfulfilled. Hart was the Rangers' GM for four seasons, and the team went 311-337 over that span, without any playoff appearances.
After stepping down as GM, Hart remained with the Rangers as a senior adviser for several seasons. He also became an analyst with the new MLB television network. After his contract with the Rangers expired at the end of the 2013 season, Hart joined the Atlanta Braves as a senior adviser. After the Braves fired general manager Frank Wren, Hart stepped in as the interim GM. Named the president of baseball operations on October 23, 2014, he became the Braves' de-facto general manager.
At first, Hart did not intend to become the general manager. But longtime Braves' executive John Schuerholz, a friend, talked him into it. The proximity of the Braves' spring-training site at Lake Buena Vista, Florida, to his home in Windermere, where he and Sandi lived near their two grandchildren, didn't hurt either.45
At the start of the 2015 season, the Braves under Hart mirrored his Indians of the early 1990s. In 2017 the Braves were to move to a new stadium in suburban Atlanta. In his first offseason as the team's president, Hart traded three of the team's top hitters, Justin Upton, Jason Heyward, and Evan Gattis. Upton and Heyward had only one year left on their contracts, and Hart felt it was imperative to get something in return for both players and revive a flagging minor-league system that was among the worst in the game.46
Hart was unable to duplicate in Atlanta the success he achieved in Cleveland, however. After finishing 67-95 in 2015, the Braves promoted Hart's protégé, young executive John Coppolella, to general manager. Two years later, Coppolella was at the center of arguably the largest amateur free agent signing scandal in MLB history. In November 2017, MLB announced that the Braves had violated international free agent signing rules in the three preceding signing periods, primarily due to the team misrepresenting to MLB signing bonus amounts for several of their international free agent prospects.47
MLB imposed several penalties on the Braves, which included nullifying the contracts for 13 of the team's international prospects and restrictions on future international signings.48 More significantly, Coppolella was banned from MLB for life for his role in leading the wrongdoing. Hart was not punished by MLB amidst the scandal. Nonetheless, as the team's president of baseball operations, he presumably supervised Coppolella and all front office personnel.49 Hart ultimately resigned just days before MLB announced its penalties.50
Ironically, while the Indians' revival under Hart in the 1990s was largely attributable to a successful turnaround of the team's player development system, it was the Braves' illegitimate efforts to do the same that effectively ended Hart's time in Atlanta. After an ill-fated run in Atlanta, Hart's success in Cleveland undoubtedly is the highlight of his career as a front office executive, which he, and Indians fans, will surely recall fondly for years to come.
"One of the things that I think everybody should look for in their life is that time when you're young and full of energy and have a chance to build something from the ground up," he said when he was inducted into the Indians' Distinguished Hall of Fame. "That was really the joyful part of it for me. The World Series and the winning were great. That was all fantastic. But it was seeing where that franchise came, the respect that franchise got, the great years in Cleveland for the city. It may sound corny, but it meant a lot to me."51
Last revised: January 24, 2018
This biography was published in "1995 Cleveland Indians: The Sleeping Giant Awakes" (SABR, 2019), edited by Joseph Wancho.
Notes
1 Paul Hoynes, "Restless Hart – General Manager Never Stops Looking for Ways to Make Indians a Winner," Cleveland Plain Dealer, March 20, 1994: 2D.
2 Ibid.
3 Ibid.
4 Ibid.
5 Ibid.
6 Ibid.
7 Ibid.
8 Dan McGraw, "John Hart Hates Losers," D Magazine, April 2002. dmagazine.com/publications/d-magazine/2002/april/john-hart-hates-losers.
9 Ibid.
10 Andy Lee, "Florida Is Home Base for Hart," Orlando Sentinel, January 5, 1997. articles.orlandosentinel.com/1997-01-05/news/9701021455_1_john-hart-matt-hardy-hart-baseball.
11 Ibid.
12 Ibid.
13 Ibid.
14 Dan McGraw, "John Hart Hates Losers." .
15 Bill Buchalter, "2 Coaches Reminisce, But Share New Honors as Well," Orlando Sentinel, June 21, 1998. articles.orlandosentinel.com/1998-06-21/news/9806190925_1_driggers-college-baseball-baseball-coaching.
16 Paula J. Finocchio, "Boone's Class of '81 Still Champions; State Baseball Title Started Several Players Toward Bigger, Better Things," Orlando Sentinel, May 29, 1985. articles.orlandosentinel.com/1985-05-29/sports/0300250059_1_pleicones-boone-baseball-championship.
17 George Christian Pappas, A Tribe Reborn How the Cleveland Indians of the '90s Went from Cellar Dwellers to Playoff Contenders (New York: Sports Publishing, 2014), 42-43.
18 Pappas, 43-44.
19 Pappas, 44.
20 Hoynes, "Restless Hart."
21 Ibid.
22 Ibid.
23 Ibid.
24 Ibid.
25 Tim Povtak, "Indians Make Hart Chief of Operations," Orlando Sentinel, January 12, 1990. articles.orlandosentinel.com/1990-01-12/sports/9001124885_1_john-hart-cleveland-indians-manager-and-coach.
26 Jerry Crasnick, "The Disciples of John Hart," ESPN.com. sports.espn.go.com/mlb/playoffs2007/columns/story?id=3057755.
27 Paul Hoynes, "Indians Get 'Impact-Type' Center Fielder," Cleveland Plain Dealer, December 11, 1991: 1E.
28 Paul Hoynes, "Tribe Signs 11 Players to Multiyear Contracts," Cleveland Plain Dealer, March 11, 1992: 1F.
29 Belle left the Indians as a free agent after the 1996 season, signing a five-year, $55 million contract with the Chicago White Sox, then the largest contract ever in Major League Baseball.
30 Jack Torry, Endless Summers: The Fall and Rise of the Cleveland Indians (South Bend, Indiana: Diamond Communications, Inc.,1995), 238.
31 Ibid.
32 Paul Hoynes, "Union Might Contest Contracts," Cleveland Plain Dealer, March 11, 1992: 5F.
33 Ibid.
34 Paul Hoynes, "The Leader of a Baseball Revival/John Hart's Bold Plan Built a Downtrodden Team Into a Thriving Franchise," Cleveland Plain Dealer, April 8, 2001: 1C.
35 Crasnick, "The Disciples of John Hart."
36 Ibid.
37 Ibid.
38 Anthony Castrovince, "Hart of a Champion: Tribe GM Drew Up Resurgence," MLB.com, June 21, 2013. m.indians.mlb.com/news/article/51279712/.
39 Crasnick, "The Disciples of John Hart."
40 Bud Shaw, "Just Perfect! A Beautiful Day, A Gorgeous Park, A Thrilling Victory," Cleveland Plain Dealer, April 5, 1994: 1A.
41 Paul Hoynes, "Indians Secure Their Hart," Cleveland Plain Dealer, October 21, 1994: 1D.
42 Hart won the award again in 1995 after the Indians won 100 out of only 144 games.
43 Paul Hoynes, "GM to Step Down in November," Cleveland Plain Dealer, April 6, 2001: 1A.
44 Paul Hoynes, "A Foundation Built on the Mound, Cleveland Plain Dealer, April 1, 2001: 8S.
45 Tyler Kepner, "Pioneering G.M. Is Eager to Mold Another Winner in Atlanta," New York Times, March 1, 2015: Sports Sunday, 4.
46 Associated Press, "John Hart Says Braves Will Contend," ESPN.com, January 15, 2015. espn.go.com/mlb/story/_/id/12173446/atlanta-braves-john-hart-says-team-contender.
47 Mark Bowman, "Braves penalized for int'l signing violations," MLB.com, November 21, 2017. https://www.mlb.com/news/mlb-hands-braves-penalties-for-signings/c-262279086.
48 Ibid.
49 David O'Brien and Gabriel Burns, "Coppolella, Braves Face Hard Penalties," Atlanta Journal-Constitution, November 22, 2017: C5.
50 Mark Bowman, "Longtime exec Hart leaves Braves," MLB.com, November 17, 2017. https://www.mlb.com/braves/news/john-hart-leaves-atlanta-braves/c-262091232.
51 Castrovince, "Hart of a Champion."
Born
July 21, 1948 at Tampa, FL (USA)
If you can help us improve this player's biography, contact us.
https://sabr.org/sites/default/files/HartJohn.jpg
600
800
admin
/wp-content/uploads/2020/02/sabr_logo.png
admin
2012-01-04 20:37:57
2012-01-04 20:37:57
John Hart