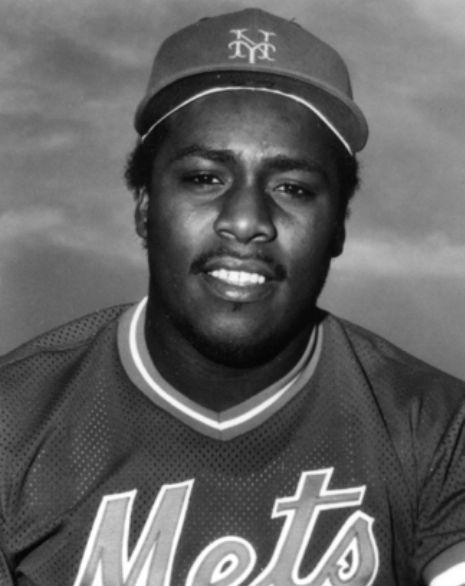 ---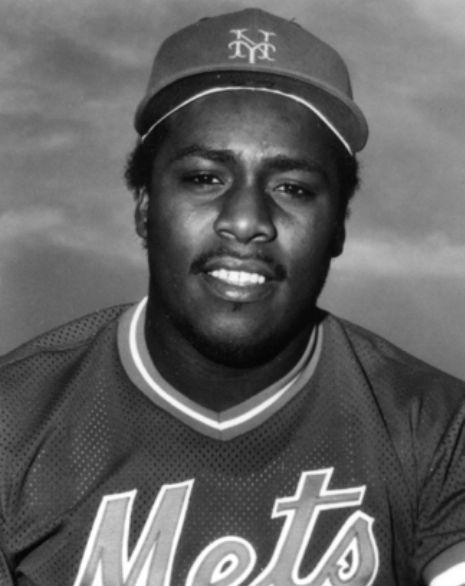 Game Six of the 1986 World Series between the Boston Red Sox and the New York Mets will forever be a part of baseball lore. Many fans will say that no matter how many games you may attend there is always something bound to happen that you may have never seen before. This was certainly true on October 25, 1986, at Shea Stadium. 
Boston led the series, three games to two, as Game Six was played to a 3-3 tie through nine innings. Boston's Roger Clemens struck out eight and gave up two runs, one earned, through seven innings. Although "The Rocket" was not in line for the win, things looked mighty bright for the Red Sox as Dave Henderson hit a leadoff homer in the top of the 10th inning to give Boston a 4-3 advantage. A second run scored on a double by Wade Boggs and a single by Marty Barrett. It had been 68 years since Boston celebrated a world championship in baseball. And with the Mets down to their final out in the bottom of the inning, the waiting might finally be over.
But Gary Carter singled, and rookie Kevin Mitchell stepped to the plate. "I was just telling myself that I can't make the last out of the World Series," said Mitchell.1 And he didn't; he singled to center field, sending Carter to second base. "My grandparents at home must have been doing a lot of praying," Mitchell said later.2 Red Sox pitcher Calvin Schiraldi, who had relieved Clemens in the eighth inning, wished he could have the pitch back that he threw to Mitchell. "That one was a mistake," said Schiraldi. "I hung a slider."3
Ray Knight followed with a single to center field, Carter scored, and Mitchell checked in at third base. Bob Stanley relieved Schiraldi for Boston. "Buddy" — third-base coach Bud Harrelson — "was telling me he was gonna throw a wild pitch — and he did," Mitchell said. Boston catcher Rich Gedman "blocked it where I couldn't see the ball. Nobody told me nothing — or I couldn't hear it because of the crowd. I just saw the ball squeeze past him. I didn't think I was gonna make it at first. I was getting ready to go into a head-first slide three or four steps from the plate, when I saw the ball slow down."4
Mitchell's run tied the game, 5-5. Knight went to second base on the wild pitch, setting the stage for Mookie Wilson's dramatic groundball that got past Boston first baseman Bill Buckner. Knight scored the winning run to force a Game Seven, which the Mets won.
"The key to the game was Mitch's baserunning," said Keith Hernandez. "He went to third base on that soft hit and scored on the passed ball. Mitch set up the inning."5 Mitchell reached back in his memory bank to get the hit off Schiraldi. "I looked at him and we smiled," said Mitchell. "When we were teammates in '83 (Jackson, Texas League), he told me if he ever pitched to me, he'd try to bust me in, then throw a slider away. And that's what he did."6 
Kevin Darnell Mitchell, the co-hero of Game Six, was born to Mr. and Mrs. Earl Mitchell on January 13, 1962, in San Diego, California. When he was 2, his parents separated and he was raised by his grandmother, Josie Whitfield. He grew up in a rough neighborhood in San Diego, often running with the wrong crowd, and he was involved with gangs. Kevin attended Clairemont High School, and although he favored football and boxing, Grandma Josie steered him to baseball. She took him to Little League games, and even when he established himself as a major leaguer, she offered him batting tips. "My grandmother convinced me to go with the safest sport, just to get away from San Diego," Mitchell once told a sportswriter.7
A friend took Mitchell to a New York Mets-sponsored baseball tryout in San Diego in 1980. He hit two home runs off Bud Black, then a left-hander pitching in the Kansas City farm system. Mitchell's hitting ability impressed the scouts, and the Mets signed him to a $600-a-month contract as an undrafted free agent.
Mitchell ascended through the Mets' minor-league chain, starting with Kingsport of the Appalachian (Rookie) League in 1981 and Lynchburg of the Class-A Carolina League. He hit well, .335 and .318 respectively, while playing mostly at third base but also in the outfield. Mitchell was promoted to Jackson of the Double-A Texas League in 1983. On the field he performed well (.299, 15 home runs, 85 RBIs). Off the field, Mitchell had his troubles. He got into a fight in a Shreveport restaurant. He complained of being singled out because he was black. "Once we were playing the Cardinals farm team in Arkansas, and people in the stands were throwing watermelon at me from the stands," Mitchell said. "They'd talk on how the Klan would be coming to get me that night in my hotel room. I have to admit it got to me. It upset my game. I had never been in a situation like that before. I was never scared because I was always ready to fight."8     
Fighting was a part of Mitchell's surroundings in San Diego. It was synonymous with gangs and the violence of the neighborhood. The reality hit hard for him in 1984. While he was across the country playing for Triple-A Tidewater, his stepbrother Donald was shot to death in a section of San Diego known as Little Africa. Mitchell's instinct was to leave the club and return home, but teammates Herm Willingham and Clint Hurdle talked him out of it. The distractions may have caused his falloff in offensive numbers, but still he was called up to the Mets at roster-expansion time and made his major-league debut on September 4, 1984, as a pinch-hitter in a home game against St. Louis. He batted against Bob Forsch and flied out.
Mitchell returned to Tidewater for the 1985 campaign. Although his hitting improved from the previous season, he did not get a call-up. However, Mitchell broke camp with the Mets in 1986. Manager Davey Johnson played the rookie at six positions in the field, all but pitcher, catcher, and second base. Even in a part-time role and being moved all over the diamond, the right-handed-batting Mitchell hit .277 and belted 12 home runs. His defense, especially at shortstop, was a bit shaky. Veteran shortstop Bud Harrelson offered no advice to the youngster. "The best thing to do is leave him alone and give encouragement," said Harrelson. "It's a humanistic to worry about errors. He'll get over it. He'll be okay."9               
After finishing in second place of the National League East Division in 1984 and 1985, New York claimed the division title in 1986. It was the Mets' first return to the postseason since 1973. In a tightly played League Championship Series, the Mets won in six games. Mitchell started three of the games in the outfield and went 2-for-8. He started two games in the World Series against the Red Sox and also was 2-for-8.
After the season Mitchell was traded to his hometown San Diego team as part of an eight-player deal. What could have been a nice homecoming was instead a struggle for Mitchell. He was installed as the starting third baseman for the Padres, replacing Graig Nettles. But Mitchell felt the pressures of playing at home. Nor did he favor playing for Padres manager Larry Bowa, who drove his players hard, was a perfectionist, and could be quite manic at times. On July 5, 1987, Mitchell was on the move again, this time to division rival San Francisco in a seven-player deal. "It was good for me to get traded again," said Mitchell. "I had a lot of pressure on me to hit home runs in San Diego because they'd lost (Kevin) McReynolds (in the trade with the Mets). And under Bowa, you couldn't make a mistake without him hollering at you. He put a lot of pressure on a lot of younger players."10 Right off the bat, Mitchell made a contribution to his new team, stroking a pair of two-run home runs against the Cubs at Wrigley Field in a 7-5 Giants victory.   
Mitchell settled in at third base and batted .306, clubbed 15 home runs and had 44 RBIs for the Giants, who captured the NL West crown, but lost to St. Louis in seven games in the NLCS. Mitchell was 8-for-30 with a homer and two RBIs.
In 1988 the Giants added center fielder Brett Butler to inject some speed into their lineup, and Matt Williams came up from Triple-A to play third base, moving Mitchell to the outfield. With Will Clark at first base, the Giants had a solid nucleus for a good offensive club.
Early in the 1989 season, Mitchell made a defensive play that has drawn huzzahs over the years. In a late April game at Busch Stadium, the Cardinals' Ozzie Smith sent a fly ball to left field. Mitchell gave chase as the ball headed to foul territory. Just as he crossed the foul line, Mitchell realized that he had overrun the baseball, and reached up with his bare right hand to make the catch on the dead run. It was an extraordinary play, but accurately displayed his athletic ability. Both Mitchell and the Giants had a banner season. Mitchell was voted the NL Most Valuable Player by both the Baseball Writers Association of America and The Sporting News after leading the league in home runs (47), RBIs (125), and slugging percentage (.635). He was the National League's starting left fielder in the All-Star Game.
The Sporting News also named Mitchell to its Major League and NL All-Star Teams, and to the NL Silver Slugger Team. "I've never seen a power hitter stay in a groove so long," said Will Clark. "Mitch just crushed the ball from the start and made it a lot easier for all of us. He was outstanding."11 "It never hit me what I was doing," said Mitchell. "The ball looked as big as a grapefruit and I was going to the plate with a lot of confidence. I really didn't think the pitchers could get me out."12 
The Giants edged out San Diego by three games to win the division again. Mitchell stayed hot, batting .353 with two home runs and seven RBIs in the League Championship Series, in which the Giants toppled the Cubs in five games. The Giants met up with their neighbors from across the Bay, the Oakland Athletics, in the World Series, and were swept in the earthquake-interrupted Series by rather lopsided scores.
Mitchell avoided salary arbitration, and was rewarded handsomely when he signed a contract for $2,083,000 for the 1990 season. It was a raise of $1,423,000, the largest in major-league history at the time for a one-year contract. Mitchell delivered, smacking 35 home runs, driving in 93 runs, and batting .290, all outstanding figures considering that Mitchell was dealing with bone chips in his right wrist. He was named to the All Star team again. Before the season was over, Mitchell signed his second contract of the calendar year, a four-year, $15 million pact. He became one of the four highest-paid major-league players.13
But Mitchell, hampered by wrist and knee injuries, played in only 113 games in 1991. He still hit 27 homers, and from 1989 to 1991, no player hit as many home runs as he did (109). However, problems were arising off the field during these banner seasons. In 1989 Mitchell missed a flight to Chicago during the LCS and missed a World Series workout. He was constantly late for workouts on game days during the regular season. In 1991 Mitchell left tickets to a game for a friend from San Diego. But the man didn't make the game because he was arrested in connection with the slaying of a San Diego police officer. (After the 1991 season Mitchell was accused of raping an old girlfriend, but the charges were dropped when the woman failed to cooperate with the prosecution.) 
Shortly after the rape accusation was made, Mitchell was again traded, to Seattle in a five-player deal. Giants general manager Al Rosen had had enough of Mitchell. Asked why he was not more patient with Mitchell, Rosen replied: "I saw production going down. I saw age (30) and weight going up."14 Rosen was frank: "He reminds me of Richie Allen, in a way, or Bobby Bonds. There are certain guys who just aren't cornerstone players to a franchise. They move around constantly, getting traded for players with considerably less talent. Seattle is the fourth club that has had Mitchell, and I'm sure he'll see more before his career is over."15
The Mariners were adding Mitchell to a lineup that included Jay Buhner, Tino Martinez, Edgar Martinez, Harold Reynolds, and Ken Griffey Jr. General manager Woody Woodward and manager Bill Plummer were enthusiastic about Mitchell. Said Woodward: "We know this man comes to play. He wants to play. He's a gamer."16 Plummer said, "This is an opportunity to fill that four spot with a quality hitter. There are not many opportunities to get a guy like Kevin Mitchell."17 
But a season of promise and predictions of a 50-home-run season in the Kingdome for Mitchell quickly turned sour. In the first two months of the season he hit two home runs and had 20 RBIs. He continued to battle a right wrist injury, was 25 to 30 pounds overweight and was placed on the disabled list when he injured a muscle in his stomach while vomiting. The Mariners finished in last place in the American League West Division. In what was becoming an annual event, after the season Mitchell was dealt straight up to Cincinnati for relief pitcher Norm Charlton.
"One of our prime goals in the offseason was to acquire a batter we thought could hit fourth in our lineup, with the potential to hit 30 homers and drive in 100 runs," said Cincinnati GM Jim Bowden. "It doesn't bother me that Kevin was traded a lot. The important thing is that he's a first-class individual. We did a lot of research into his makeup, and we were satisfied."18  
The Reds were hoping that being back in the National League would be good karma for Mitchell. And Mitchell played well. In June he had his longest hitting streak (20 games), batting .421 with 5 homers 16 RBIs. But a sore left shoulder and a broken bone in his left foot shut Mitchell down from late August to the end of the season. He bounced back in 1994 to lead the team with 30 home runs and drove in 77 runs. But the season ended prematurely on August 12 when the players went on strike.
The strike wiped out the playoffs and the World Series. Unsure of the future, Mitchell signed to play for the Fukuoka Daiei Hawks in Japan in 1995. But after only 130 at-bats, he left the team over a disagreement about a knee injury. The team doctors advised that he should still be able to play with minor ligament tears in his right knee, but Mitchell left Japan to seek a second opinion without asking permission from the ballclub, which suspended him. Back in the United States, it was discovered that Mitchell had cartilage damage and he had surgery in August.
Mitchell signed with Boston for 1996, but was traded to Cincinnati in midseason. He signed with Cleveland in 1997 and was released. He signed with Oakland in 1998 and was released as well. The most games he played in any of those seasons was 64. After the release by Oakland, Mitchell, 36 years old, retired from major-league baseball. He had hit 234 home runs, driven in 760 runs and batted .284.
In retirement, trouble seemed to find Mitchell.  In August 1999 he was arrested for assaulting his father, Earl, whom he was evicting from a rental home he owned. Earl had been a cocaine addict and dealer. He pawned Mitchell's 1986 World Championship ring for drug money. Eventually Mitchell was instrumental in getting Earl into rehab.
In 2000, while managing the Sonoma County Crushers of the independent Western League, Mitchell was suspended nine games for assaulting the owner of an opposing team. In 2002 he was suspended seven games for punching that team's third base coach for allegedly stealing signs. 
Shortly after his retirement as a player, Mitchell had been diagnosed with diabetes. He lost almost 40 pounds in three weeks, and as of 2015 had the disease under control. Living in his native San Diego, he worked with children, mentoring and offering advice to them, under the auspices of Athletes for Education, a nonprofit organization. 
Most people would agree that Kevin Mitchell was a solid offensive baseball player and fundamentally sound defensively. It was often said that with his natural ability, he might not take batting practice or stretch or read a scouting report. The first pitch he saw at bat in a game was the first one he saw all day. "It's all up here," Mitchell would say, tapping the side of his head.19 "I miss one day and feel like I don't have any timing or rhythm," said Reds teammate Hal Morris. "He misses a bunch of days and loses nothing.  It's amazing to see a guy do that."20 On July 22, 1994, at Wrigley Field, Mitchell demonstrated his ability. As he sat at his locker, there was a scouting report on Chicago's starting pitcher, Mike Morgan. "Get this out of here," said Mitchell. "I know how Morgan pitches me."21 With two men on in the first inning, Mitchell sent a ball deep into the bleachers. "The only question was whether it was going to go into Lake Michigan," quipped Morgan.22
Notes
1 Boston Herald, October 26, 1986: 71.
2 New York Times, October 26, 1986: 2.
3 Boston Herald, October 26, 1986: 71.
4 Ibid.
5 Ibid.
6 Boston Globe, August 20, 1987.
7 New York Daily News, May 11, 1986.
8 National Baseball Hall of Fame, player file.
9 Albany Times Union, June 28, 1986.
10 Boston Globe, August 20, 1987.
11 The Sporting News, December 11, 1989: 45.
12 Ibid.
13 USA Today, August 31, 1990.
14 Inside Sports, August 1992: 78.
15 San Francisco Chronicle, December 18, 1991: D-7.
16 Seattle Times, December 12, 1991.
17 Ibid.
18 Cincinnati Post, November 18, 1992.
19 Sports Illustrated, June 16, 1997: 79
20 Ibid.
21 Ibid.
22 Ibid.
Born
January 13, 1962 at San Diego, CA (USA)
If you can help us improve this player's biography, contact us.
http://sabr.org/sites/default/files/Mitchell-Kevin.png
600
800
admin
/wp-content/uploads/2020/02/sabr_logo.png
admin
2012-01-04 20:47:17
2021-03-28 17:01:46
Kevin Mitchell