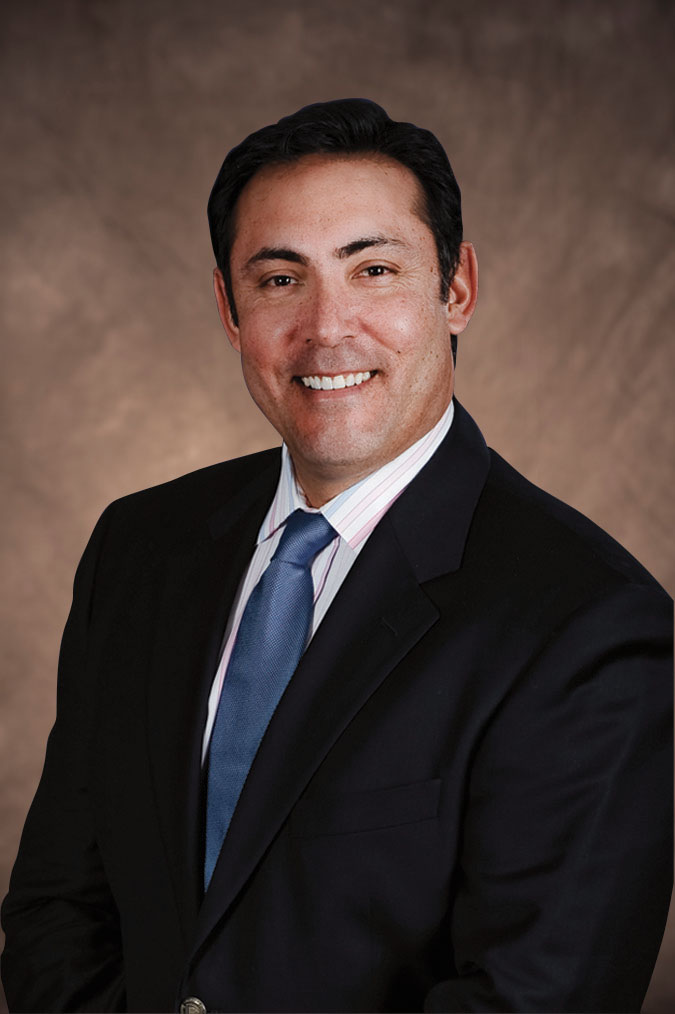 ---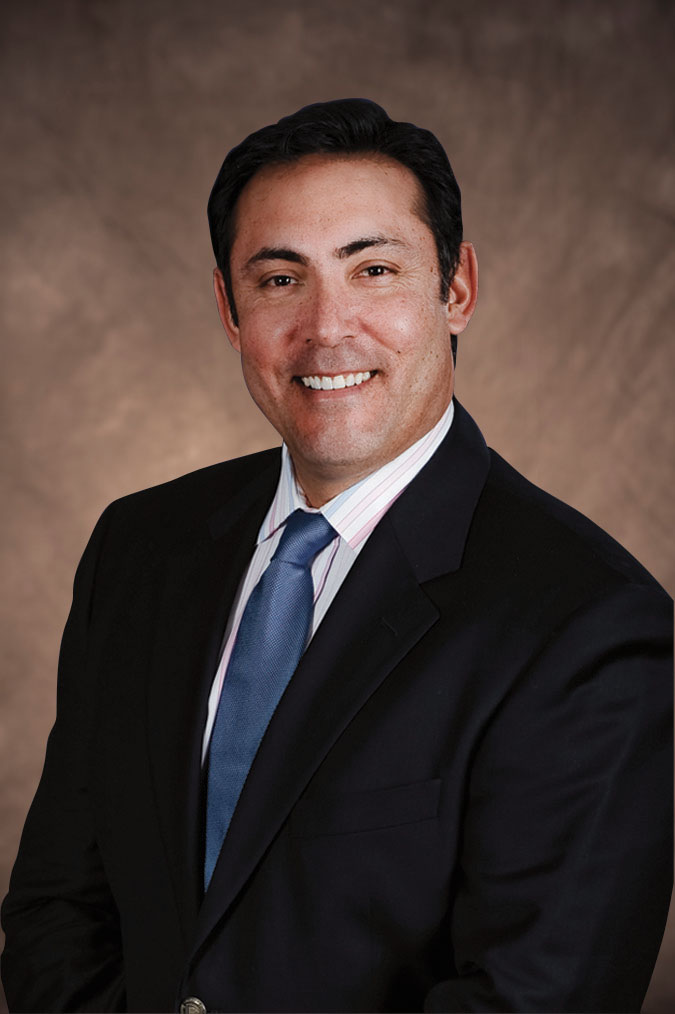 "I take a great deal of pride in my background and my heritage."1
That was Ruben Amaro Jr. in 2011, on being a third-generation Latino baseball man. Yet he has often spoken the same way about his maternal side. Altogether, his background is unique in major-league history: Cuban-Mexican/Jewish-American.
From this start, a unique career path has also unfolded. The switch-hitting outfielder played in the majors from 1991 through 1998, but he had to struggle to stay there. His only full seasons in "The Show" were his last two. After his playing career ended, Amaro stepped directly into the front office. He spent 10 years as assistant general manager of the Philadelphia Phillies, and he then served as their GM from November 2008 through early September 2015. After that he made an unusual transition back to the field, joining the Boston Red Sox as a coach in October 2015. Three years later, with the New York Mets, he doubled back to an executive role.
Ruben Amaro Jr. has another distinction. He has been to the World Series as a batboy (with the Phillies in 1980), as a player (with the Cleveland Indians in 1995), and as an executive (with the Phillies in 2008 and 2009).
As an Amaro family motto says, "Baseball is our way of life."2 It started with Santos Amaro (1908-2001), who had a long and distinguished career in Cuba and Mexico. Except for racial barriers, the Amaros could have been the first family to send three generations of players to the big leagues.3 Ruben Amaro Sr. (1936-2017), a smooth-fielding shortstop, played in the majors from 1958 through 1969. He went on to serve the Phillies and other organizations for decades in many capacities.
Santos Amaro's father came to Cuba from Portugal and his mother was the child of Abencerraje Moors from Africa. Like many Cubans, Santos was a coffee-colored man. While playing in Mexico in 1929, he met a fair-skinned Mexican woman of Spanish descent named Josefina Mora, who was a baseball player too. They married in 1930, and Ruben Sr. was born in Nuevo Laredo, Mexico in 1936.
While he was playing with the Phillies, Ruben Sr. met Judith Herman at the gourmet cheese shop that Judy's mother ran in Philadelphia's Reading Terminal Market.4 In 2008 Judy also said, "My sister Marlene taught English to Pancho Herrera and Tony Taylor [two other members of the Phillies then]. Ruben would drive them to our house for the lessons."5
Ruben Sr. and Judy married in December 1961. They had one other child. David Amaro, born in 1962, was drafted in the 24th round by the Chicago Cubs in 1984. He played that summer in short-season Class-A ball and eight games in the Mexican League in 1985, but an injured wrist curtailed his career. Ruben Jr. was born in Philadelphia on February 12, 1965.
Ruben Amaro Sr.'s pro career lasted until 1971, when Ruben Jr. was 6. "I can't remember seeing my father play," he said in 1992, "and that's too bad."6 However, age 6 did provide his earliest memories of the regal and quiet Santos Amaro. The family took Christmas vacations in Veracruz, Mexico, where Santos and Josefina lived. "Buelo" (short for Abuelo, Spanish for grandfather) was then in his 60s, but he still had the habit of taking 10-mile walks. "As a six-year-old, that was astonishing to me," said Ruben Jr. in 2013. "I asked my father, 'What does he do on those walks?' And my dad said, 'He thinks.'"7 That influence was deep.
"When I was little, I wanted to be a doctor or veterinarian," Amaro said in 2010. "Soccer was actually my first love."8 He was good enough to get an offer to attend high school in Germany for a year and a half, to be assessed as a pro soccer prospect there. However, that nation still held unhappy associations for his Jewish mother, so he did not go.9
On the other side of Amaro's religious heritage, Ruben Sr. was a devout Catholic. Ruben Jr. said, "We had a very diversified family. We did Passover, Yom Kippur, Chanukah. We were exposed to both faiths pretty equally." Though he never had a bar mitzvah, he recalled, "I had a lot of friends who were bar mitzvahed and went to a lot of them."10
Education was extremely important to both Ruben Sr. (something that came from Santos) and Judy Amaro. They sent Ruben Jr. to Frankford Friends, a small private elementary school where his mother later taught Spanish, and then William Penn Charter School in Philadelphia, a private academy founded in 1689. A couple of years ahead of him at Penn Charter was pitcher Mark Gubicza, who went on to a 14-year career in the majors.
In 1980 the Phillies became World Series champions. Ruben Sr. was the team's first-base coach, and Ruben Jr. was one of the batboys. It was an important formative experience. He later said, "Baseball is such an intricate game, a thinking game. I was 15, and I was watching Pete Rose, Steve Carlton, Larry Bowa, Manny Trillo, Bob Boone. Did I say Mike Schmidt? Most of them are Hall of Famers, or close to it. I learned from all of them."11
Amaro remained a Phillies batboy through 1983, though he missed the World Series that fall because he had started at Stanford University. After winning All-City honors in both baseball (first-team second baseman) and soccer (second team), and doing well academically, he had offers from other high-quality schools, including Duke, Vanderbilt, and Princeton. He chose Stanford because the school's respected baseball coach, Mark Marquess, knew the Amaro family history and thought Ruben could help his team, although the young man was still undersized then. Amaro accepted the offer, even though there was neither a scholarship nor guaranteed playing time.12
Amaro became a four-year letter winner with Stanford. Marquess moved him from the infield to the outfield as a sophomore. During his senior year, as the leadoff man, he hit .344 with 38 stolen bases.13 The team also had star pitcher Jack McDowell, another major leaguer to be in Ed Sprague Jr., and future NFL defensive back Toi Cook. Stanford won the College World Series for the first time in its history in June 1987.
Just a few days before, the California Angels had made Amaro their 11th-round pick in the amateur draft. A couple of weeks later, after graduating from college with a degree in human biology, he signed and began his minor-league career. The bonus the Angels offered was small — just $1,500 — and he turned to his father for advice. Ruben Sr. said, "It's not going to get any better. Sign it, get in your car and start driving."14
It took Amaro four years to climb the ladder to the majors. He didn't have power — he never had more than nine home runs in a season at any level — but he did hit for high average in the minors. In 1989, which he spent in Class-A and Double-A ball, he hit .368 overall. He followed that up with a mark of .317 in 1990, earning promotion to Triple-A.
During the winter of 1989-90, Amaro played winter ball for the first time. He went to Venezuela, joining Águilas del Zulia, a team that his father served in various roles for more than 20 years. He went back for six more winter seasons, as late as 1997-98, all but one of them with Zulia. For much of that time, Ruben Sr. was the manager. Overall, in 219 games in the Venezuelan league, Ruben Jr. hit .281 with 5 homers and 83 RBIs.
Amaro also met his first wife, Virginia Machado, in Venezuela. They married on December 6, 1996, and had two daughters, Andrea and Sophia (the union ended in divorce). In another interesting twist, Virginia's aunt is Lilia Machado, who became Ruben Amaro Sr.'s second wife. The Machado family owns and operates the Zulia club. Ruben Sr. and Lilia's two sons, Luis Alfredo and Rubén Andrés, also became ballplayers. Luis played short-season Class-A ball for the Phillies in 2011. Before marrying Lilia and after separating from Judy, Ruben Sr. had a daughter named Alayna from a relationship with Mary Beth Allio. Ruben Jr. is close with all three of his half-siblings.
Amaro remained at Edmonton in 1991 and hit .326. He got his first brief call-up to the majors in June 1991, after Junior Felix went on the 15-day disabled list. He made his debut on June 8 at Anaheim Stadium, pinch-running for designated hitter Dave Parker. Amaro represented the tying run with nobody out, but after advancing on a sacrifice, he had to stop at third base after freezing instinctively on a liner back through the box. Tigers closer Mike Henneman then got out of the jam with a double-play ball. A few days later, Amaro was sent back to Edmonton.
The Angels recalled him that September, and he appeared in nine more games, starting three in left field and two at second base. The 1991 season was the only time he ever played the latter position in the majors. Aside from two very brief appearances at first base in 1996 and 1997, he was exclusively an outfielder. (He also got 11 at-bats as a DH during his two years with the Indians.)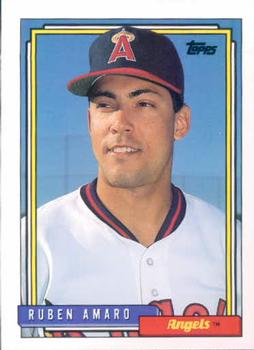 On December 8, 1991, California traded pitcher Kyle Abbott and Amaro to the Phillies in return for Von Hayes. The Sporting News called the deal "The Steal of the Winter." Hayes was washed up — "Wow, I didn't think we could even get one player for Von," said Lenny Dykstra15 — and was finished after 1992. However, Abbott, who was viewed as a top pitching prospect, was awful with Philadelphia in 1992. He got back to the majors just briefly in 1995 and 1996. Modest as it was, Amaro's career lasted the longest of the three players involved.
Amaro was stunned by the news of the trade. He said, "I thought, 'Wow, some of those fans are difficult.' But then I realized these are knowledgeable fans. They love players who bust their butts, like Len Dykstra and John Kruk. I'm very competitive. I fit in that mold."16
As it turned out, though, Dykstra, Kruk, et al. gave the college boy a hard time. "Some of that I brought on myself," Amaro later admitted. "Just by being an arrogant little toad. Oh yeah. I think I was limited enough talentwise that I had to fake myself into thinking I was better than I was. I kind of rubbed some of the guys the wrong way, but I got straightened out. They made sure of that."17
Amaro spent most of the 1992 season with the Phillies. In the season's second game, at Veterans Stadium, he sparked an 11-3 rout of the Chicago Cubs. He was filling in for Dykstra, whose wrist had been broken by a Greg Maddux pitch on Opening Day. The new leadoff man was 3-for-4 with two doubles and his first of 16 home runs in the majors. It drew a standing ovation from the crowd. "In my wildest dreams, I didn't think of this," Amaro said. "Not in a million years. One thing just fell in place after the other. I'm in shock."18
In fact, Amaro went deep three times in just five days from April 8-12. His modest response was, "Mistake pitches. I've never tried to hit a home run in my life. I was as surprised as anybody."19 As the Philadelphia Inquirer later put it, though, that one spectacular week was followed by long periods of frustration.20 He suffered some severe slumps, and in late July — hitting just .199 — he was optioned to Triple-A Scranton/Wilkes-Barre. "After some early success, I just took myself out of my game," he said. "I started to try to outthink the pitchers instead of just going up there and swinging the bat. They gave me five or six opportunities to earn a starting job, and I didn't. I don't have anybody to blame but myself."21
The demotion lasted just a few weeks, though. Overall in Philadelphia that year, Amaro got into 126 games, starting 87 of them, and made 427 plate appearances. All were major-league career highs for him. He was the team's primary right fielder that year, though he also got plenty of action in left and center. By season's end his average had picked up a bit, to .219.The substantial playing time was also a big reason why he reached big-league bests in homers (seven) and RBIs (34).
In reality, however, manager Jim Fregosi "liked Amaro as a fifth outfielder, [but] instead was forced to play him as a regular for much of that last-place season."22 That winter the Phillies loaded up with three free-agent outfielders: Pete Incaviglia, Milt Thompson, and Jim Eisenreich.
Amaro played just 25 games for the Phillies in 1993. He was with the big club for roughly a month, from mid-June through mid-July; he returned in September. Philadelphia won the National League pennant that season, but Amaro was left off the postseason roster in favor of Tony Longmire. He wasn't even allowed to dress for the playoffs and World Series.23 On November 2 he was traded to Cleveland for reliever Heathcliff Slocumb.
He'd hoped for more from the change of scenery, but Amaro didn't play much as an Indian either. In 1994 he was called up from Triple-A Charlotte in late May but got just 25 plate appearances in 26 games before the players' strike ended the season in August. In 1995 he shuttled between the new top affiliate, Buffalo, and Cleveland. In fact, he was sent outright to Buffalo in May; his contract was purchased once more when Eddie Murray went on the DL in July. In his scattered stints with the Indians that year, Amaro got into 28 games and hit .200-1-7 in 68 plate appearances.
Nonetheless, after Cleveland won the AL Central Division, Amaro stayed with the team in the postseason. He and Dave Winfield were the two position players "on the bubble" as the roster was determined. Both were eligible because they had been on the disabled list at the end of August. Winfield was nearly 44 by then and exclusively a DH. He'd been bothered by a sore shoulder for much of the year and was not swinging the bat well. Amaro, who could run and play defense, was the more useful man to have on the bench.
Amaro did not appear against Boston as Cleveland swept the AL Division Series. In the AL Championship Series, against Seattle, he appeared in three games as a pinch-runner. As the Indians clinched the pennant in Game Six, he contributed. It was a tight 1-0 game starting the top of the eighth, but catcher Tony Peña hit a leadoff double. Amaro ran for Peña and got a good jump on Kenny Lofton's well-placed bunt. A few pitches later, he scored on a passed ball; right behind him, boldly exploiting the same misplay, was Lofton. Cleveland added another run to ice a 4-0 win.
As the Tribe advanced to the World Series, it was significant for the Amaro family. Ruben Sr. had been a member of the 1964 Phillies, infamous for their collapse down the stretch, and even being a coach for the 1980 champions did not make up for that lost opportunity to play in the fall classic. Ruben Jr. hadn't been born yet — in fact, his mother was expecting him at the time — but he certainly knew what had happened. The memory of his own missed opportunity in 1993 was also not distant.
In the Series itself, Amaro made two brief appearances. In Game Two at Atlanta, he batted for Julian Tavarez to lead off the top of the ninth, but Mark Wohlers struck him out and went on to close out the Braves' 4-3 win. In the concluding Game Six, Amaro entered in the seventh inning, replacing right fielder Manny Ramirez in a double switch — a strategy on which manager Mike Hargrove was second-guessed.24 Amaro grounded out against Tom Glavine to end the top of the eighth, and again no balls were hit his way when Atlanta batted. Wohlers then nailed down the 1-0 win — and the title — for the Braves.
Not long after the Series ended, on November 9, Cleveland waived Amaro. He signed a minor-league deal with the Toronto Blue Jays in January 1996. To start the 1996 season, Amaro was with Syracuse, the Jays' top farm club. In early May, however, he was released.
As he said later that year, Amaro then made his own break. He called Phillies general manager Lee Thomas and asked if Thomas had anything for him. Thomas said he'd have to get back to Amaro, but fortune smiled when outfielder Lee Tinsley went on the DL with a strained rib cage. Thomas and assistant GM Ed Wade called Amaro and said they had a job — not just at Triple-A Scranton/Wilkes-Barre, but in the majors. Amaro said, "Oh, that's great. I'll have my agent call you." Thomas responded that if the agent had to call, then not to come. Amaro said, "I'll be there in three hours."25
Although he was sent down to Scranton/Wilkes-Barre after several days, he returned in early July and never played another day in the minors. He spent the remainder of his career, which lasted through 1998, as a reserve with the Phillies. He got into 270 games, starting 49 of them, and made 447 plate appearances. He was used a lot as a pinch-hitter and performed pretty well in that role, going 35-for-134 (.261) with two homers and 22 RBIs.
At the age of 33, though, Amaro decided to retire as a player. He then moved into the Phillies' front office. Wade, who had succeeded Lee Thomas as the team's general manager in 1997, had actually first approached Amaro about his plans in spring training 1998. Wade offered a job as assistant GM right then, but Amaro wanted to see how he did during the season to come. During the summer, after discussing things with Ruben Sr. and his brother David, Amaro decided to take Wade's offer.26
The deal was actually announced on September 18.27 Nine days later, in his final big-league game, Amaro drove in the go-ahead run with a single as Philadelphia beat the Florida Marlins to end the season. "It was pretty emotional for me," Amaro said. "The last three or four innings, I was fighting back the tears."28
"I'm actually glad that I was as bad as I was that year," Amaro later said. "It helped solidify that I absolutely made the right choice. I mean, I was done." As Wade recalled, a lot of people in the industry were surprised by his choice, and some frankly questioned it, because others had been serving their apprenticeship. Wade said that he just felt it was the right thing for the organization.29
Amaro worked as assistant GM for seven seasons under Wade and for three more under Pat Gillick. It bothered him at first to realize that he was no longer one of the players; his relationship with them had changed. He also still had a lot to learn on the job.30 But he absorbed much from a Phillies institution, former GM Paul "The Pope" Owens, who was still with the franchise as a senior adviser. Amaro interviewed for the GM job after Wade was fired, but in retrospect, he realized he wasn't ready.31
While Amaro continued to learn, he was part of the Phillies' rise to success. Among other things, he helped obtain an important cog, Shane Victorino, and helped get Victorino into the lineup too. On November 3, 2008 — a week after the team completed its victory in the World Series — Amaro succeeded the retiring Gillick, signing a three-year contract. At the news conference, Amaro told Gillick that he was a tough act to follow.32
For at least the term of that contract, though, Amaro was riding high. The Phillies repeated as NL pennant-winners in 2009. They won the NL East in both 2010 and 2011 as well. Amaro enjoyed positive press and won praise for making bold deals in search of another title, such as the trades for star pitchers Cliff Lee and Roy Halladay. In March 2011, he got a four-year contract extension.
After that, however, the team's fortunes declined. They played .500 ball in 2012 but won just 73 games in both 2013 and 2014. The notoriously harsh Philly fans gave him a scathing nickname — "Ruin Tomorrow" — and the voices grew louder that he had to go. He drew fire for everything: letting the team get old, handing out bad contracts, making shortsighted deals, eschewing analytics, the long drought in the draft, and not acting soon enough to rebuild. Yet by 2018, the Phillies (despite fading from early August) had rebounded in the standings, thanks largely to players acquired during Amaro's tenure. More time is needed for his legacy to be fully assessed.
In November 2014 Amaro got married for the second time. Jami Schnell, a children's reading specialist, had been his significant other for some time. But on the job, things got worse for the Phillies in 2015. The team won just 63 games, its worst showing since 1972. Amaro didn't last the full year — new president Andy MacPhail fired him on September 10.
After he was ousted as GM, Amaro expressed an interest in a different role: field manager. The story surfaced in the Boston Globe in early October that he was working with agent Bob LaMonte to remake himself, and that LaMonte was close to Tony La Russa, Walt Jocketty, and Gillick, all of whom had endorsed Amaro's new pursuit.33
Red Sox manager John Farrell, who had been Amaro's teammate in the Cleveland organization, saw this. Farrell asked Amaro whether he'd be interested in joining the Boston staff. Ruben thought it over and consulted with family, as well as Gillick, Wade, and Terry Francona (the Phillies' manager from 1997 through 2000). In October 2015 Amaro took the job in Boston as first base/baserunning/outfield coach.
"I guess it is unusual," he said. "But for me, I've always had kind of an itch to be back on the field … [but] had it not been the Red Sox, frankly I probably would not be doing this." He added, "I'm gonna do my best to teach what I've learned over the years. … I'm laser-focused on being the best coach I can be."34
After two seasons in Boston, Amaro joined Mickey Callaway's staff as the first base coach for the New York Mets in November 2017. His duties also included coaching baserunning and outfield defense.
Following the 2018 season, the Mets hired agent Brodie Van Wagenen (who'd also played baseball for Stanford) as their new GM. Amaro, who'd negotiated with Van Wagenen while in Philly, was named a front-office adviser. His duties included scouting. Near the end of August 2019, however, the Mets announced that Amaro would not be returning.
Amaro worked in 2020 and 2021 as an analyst on Phillies games for NBC Sports Philadelphia. His name came up in relation to a couple of open GM positions: the Angels (November 2020) and the Colorado Rockies (May 2021). In March 2022, he joined the MLB Network. Aged just 57 heading into the 2022 season, Ruben Amaro Jr. was still a baseball story in progress.
Last revised: March 17, 2022
This biography was published in 1995 Cleveland Indians: The Sleeping Giant Awakes (SABR, 2019), edited by Joseph Wancho.
Acknowledgments
Continued thanks to Alayna Amaro.
Sources
In addition to the sources cited in the notes, the author relied on a number of Internet resources and purapelota.com (Venezuelan statistics).
Notes
1 Adry Torres, "Ruben Amaro Jr. Looks to Bring Another Phillies Title to His Hometown," Fox News Latino, October 5, 2011.
2 Telephone interview, Ruben Amaro Sr. with Rory Costello, October 18, 2012.
3 As of 2023, there have been four grandfather-father-son families in the majors: the Boones, the Bells, the Hairstons, and the Colemans. Also notable are Dick Schofield Sr. and Jr., plus Jayson Werth, nephew of Schofield Jr.
4 Mike Jensen, "Family Pick: Phillies Choose Amaro as GM," Philadelphia Inquirer, November 4, 2008.
5 Stan Hochman, "Phillies GM Amaro Always Will Have His Mother in His Corner," Fox Sports, December 2, 2008.
6 George Vecsey, "The Batboy Learned by Watching," New York Times, April 15, 1992.
7 Adam Berry, "Amaro's Grandfather Inducted Into Latino HOF," MLB.com, February 12, 2013.
8 Rob Charry, "Phillies' Amaro Has Rest of League Saying 'Roy Vey,'" Jewish Telegraphic Agency, October 5, 2010.
9 Nick DiUlio, "Ruben Amaro Jr.: Arms Dealer," Philadelphia Magazine, April 7, 2011.
10 Charry, "Phillies' Amaro Has Rest of League Saying 'Roy Vey.'"
11 Vecsey, "The Batboy Learned by Watching."
12 Jorge Arangure Jr., "Ruben Amaro Jr. a Confident Leader," ESPN.com, October 3, 2011.
13 "Former Stanford Great Ruben Amaro, Jr. Named Phillies GM," Stanford Athletics press release, November 4, 2008.
14 Stan Isle, "Judging Talent May Be Herzog's Greatest Gift," The Sporting News, August 3, 1987: 10.
15 Bob Nightengale, "Steal of the Winter," The Sporting News, December 23, 1991: 22.
16 Vecsey, "The Batboy Learned by Watching."
17 Gwen Knapp, "Rookie GM Amaro's Long History With Phillies," San Francisco Chronicle, October 25, 2009.
18 "Amaro Leads Phillies' Romp Over Cubs," Reading Eagle, April 9, 1992: D1.
19 Vecsey, "The Batboy Learned by Watching"
20 Frank Fitzpatrick, "Phils Deal Amaro to Cleveland in a Bullpen-Rebuilding Move", Philadelphia Inquirer, November 3, 1993.
21 Frank Fitzpatrick, "Amaro Shipped to Minors," Philadelphia Inquirer, July 25, 1992.
22 Fitzpatrick, "Phils Deal Amaro to Cleveland in a Bullpen-Rebuilding Move."
23 Ibid.
24 Bob Smizik, "Series Awards for Good, Bad," Pittsburgh Post-Gazette, November 1, 1995.
25 Associated Press, "Amaro, Magee Save Phils," August 21, 1996; Arangure, "Ruben Amaro Jr. a Confident Leader."
26 Arangure, "Ruben Amaro Jr. a Confident Leader."
27 As may be seen from wire service reports of transactions.
28 "Emotional Ending for Amaro," Reading Eagle, September 28, 1998: D4.
29 Arangure, "Ruben Amaro Jr. a Confident Leader."
30 Tony Zonca, "New Job a Good Fit for Amaro," Reading Eagle, June 2, 1999: C1.
31 DiUlio, Ruben Amaro Jr.: Arms Dealer."
32 Associated Press, "Amaro Signs Three-Year Deal to Become New Phillies GM," November 4, 2008.
33 Nick Cafardo, "Apropos of Nothing," Boston Globe, October 4, 2015.
34 Corey Seidman, "Ruben Amaro Explains 'Unusual' Transition From GM to 1B coach," CSNPhilly.com, October 27, 2015.
Born
February 12, 1965 at Philadelphia, PA (USA)
If you can help us improve this player's biography, contact us.
https://sabr.org/sites/default/files/images/Amaro211.jpg
600
800
admin
/wp-content/uploads/2020/02/sabr_logo.png
admin
2012-01-04 20:29:32
2023-01-07 08:13:16
Ruben Amaro Jr.