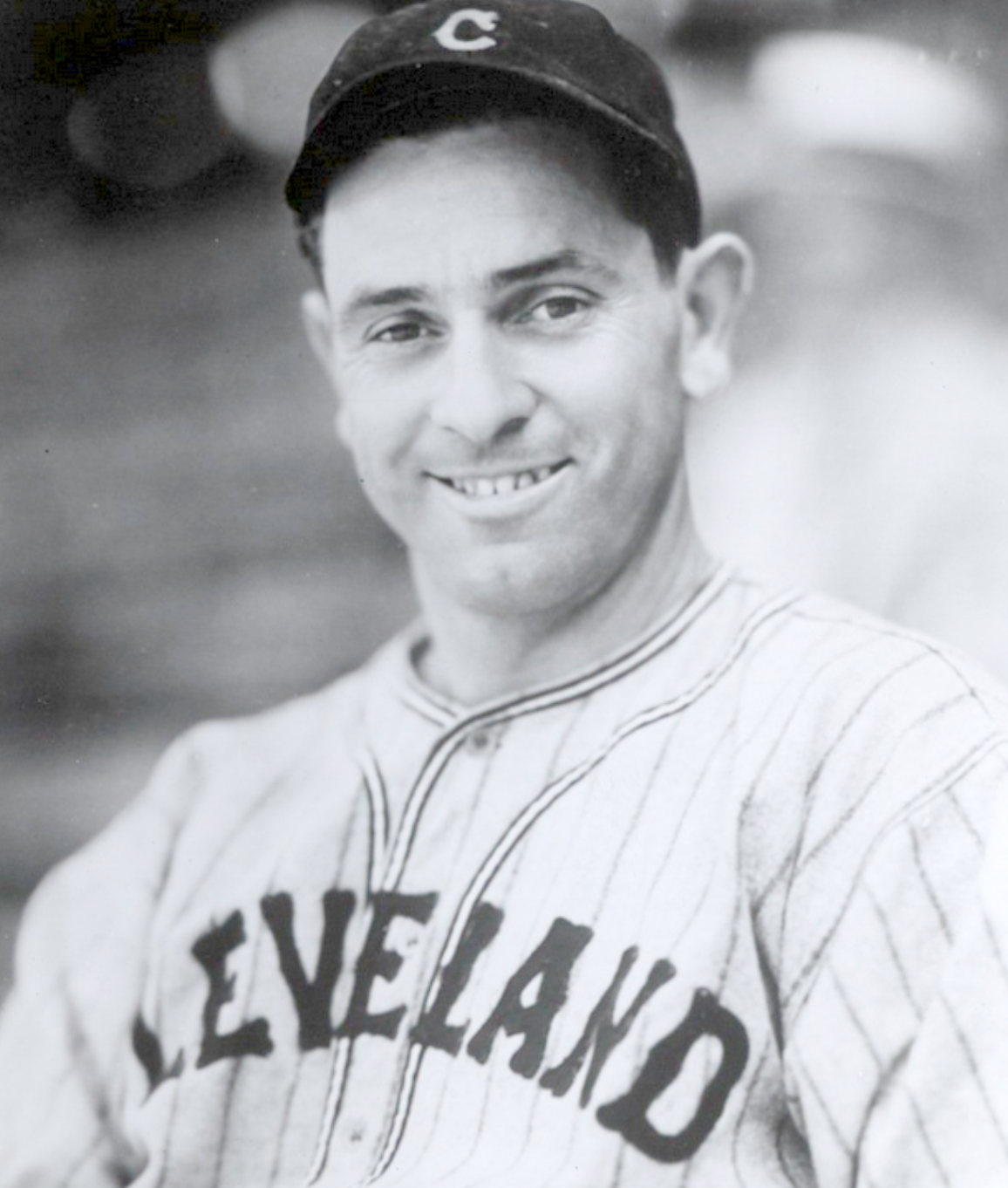 April 16, 1929: Earl Averill homers in first plate appearance during Indians' debut
---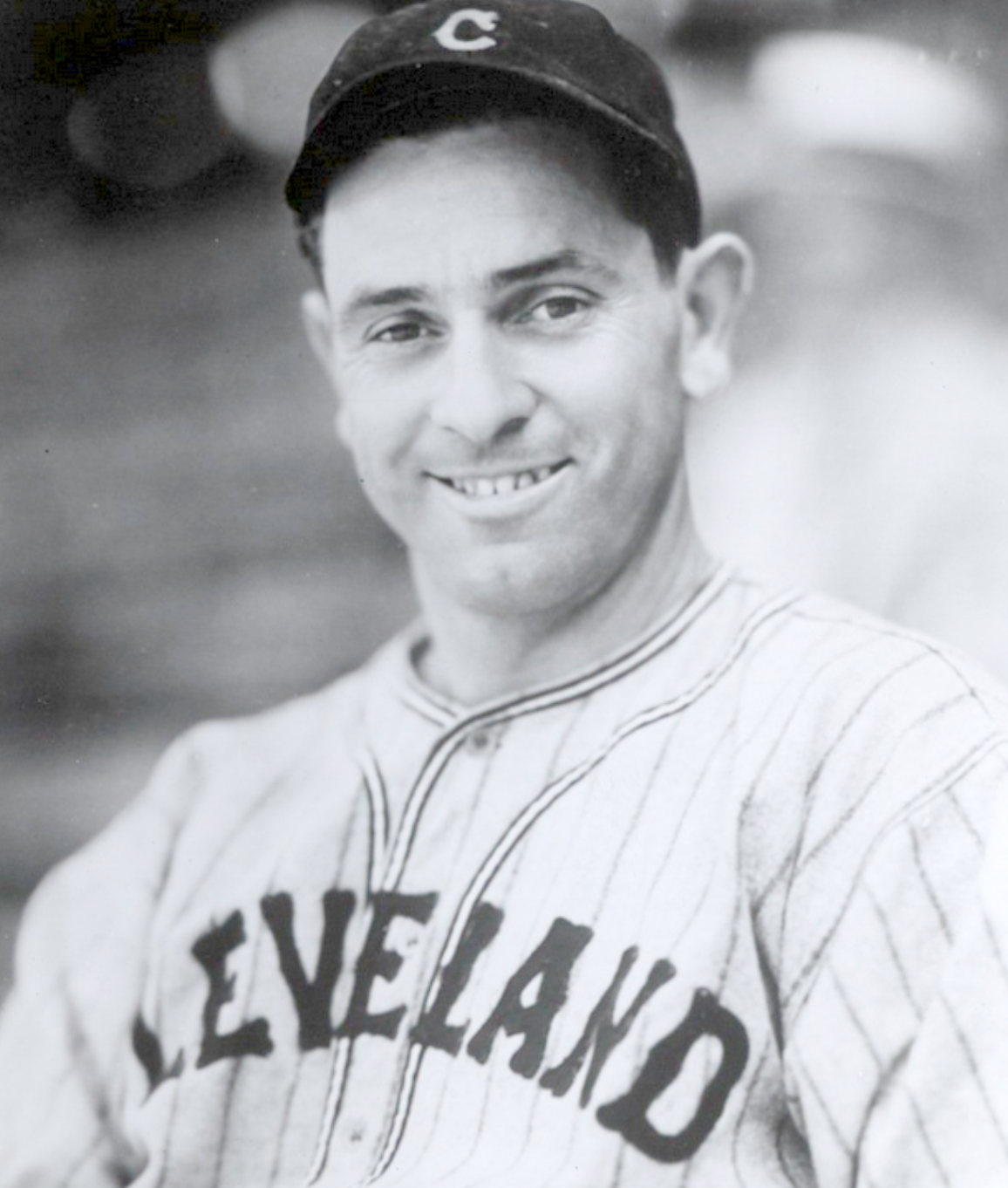 Only two players inducted into the Baseball Hall of Fame as of 2019 homered on their first plate appearance in the majors: Earl Averill and Hoyt Wilhelm. While Wilhelm pitched for 21 years and never hit another home run, Averill patrolled center field and delivered another 237 homers during his 13-year career. Averill was also the first Cleveland Indian to accomplish the feat.1
After a challenging 1928 season, Cleveland was anticipating the arrival of a new campaign. The Indians had finished seventh in the American League in '28 with a 62-92 record, 39 games behind the New York Yankees. Cleveland struggled throughout the late 1920s; except for a second-place finish in 1926, the team last finished above .500 in 1923. Though the 1928 Indians' .285 team batting average was third in the AL, their 674 runs, .382 slugging percentage, and .719 on-base plus slugging (OPS) were third-worst in the eight-team AL. Although the offense was sputtering, Cleveland featured brothers shortstop Joe Sewell and catcher Luke Sewell, who tied for 12th in AL MVP voting the previous season. Their pitching struggled even more; their team's 4.47 earned-run average was the AL's worst, though they had the nucleus for an improved staff in Willis Hudlin and Joe Shaute.
As the 1929 season approached, Cleveland fans were excited about the arrival of two rookie outfielders with differing styles: Averill and Dick Porter. More fans were eager to see Porter play than Averill. One newspaper account reported, "Averill goes about his work quietly and efficiently, sticking pretty close to the accepted rules of style. Porter is equally efficient, but there is a swagger about him that acts as an irresistible magnet to the eye."2
Detroit was also looking forward to turning the page. The 1928 Tigers finished just ahead of Cleveland, sixth in the AL with a 68-86 record and 33 games behind New York. The Tigers' roster included future Hall of Famers second baseman Charlie Gehringer and outfielder Harry Heilmann, with veteran third baseman Marty McManus and outfielder Harry Rice hoping to improve Detroit's fortunes. George Uhle, one of Cleveland's better pitchers the preceding season, had arrived in Detroit during the offseason to join Ownie Carroll and Earl Whitehill on the pitching staff.
Shaute received the Opening Day starting assignment from manager Roger Peckinpaugh. The veteran left-hander from Pennsylvania was entering his seventh full season pitching for Cleveland. He was 13-17 with a 4.04 ERA over 253⅔ innings in 1928, when he led Indians' pitchers with 31 games started and 81 strikeouts. Primarily known for his fastball,3 Shaute was praised for developing a more efficient delivery and adding more speed to his fastball during spring training.4
Whitehill was tabbed by Detroit manager Bucky Harris. Whitehill, another veteran left-handed workhorse, had logged over 195 innings in each of the past five seasons for the Tigers. In 1928 he went 11-16 with a 4.31 ERA over 196⅓ innings. Whitehill pitched well against Cleveland; in five appearances, he went 2-2 with a 2.08 ERA with three complete games. Whitehill threw a devastating curve and a fastball.5
A below-average crowd of about 16,000, attributable to cold weather and threatening clouds, witnessed Opening Day in Cleveland.6 The Tigers immediately pounced. Rice singled into center on Shaute's first pitch. Gehringer walked. Heilmann's fly ball advanced both baserunners. Rookie Dale Alexander, making his big-league debut, grounded out to third base, scoring Rice. Bob Fothergill lined out, and Detroit led 1-0.
Indians shortstop Jackie Tavener popped out to start Cleveland's half. Carl Lind struck out. Averill walked to the plate for his first major-league plate appearance amid mild applause. Facing a 0-and-2 count against a veteran southpaw, the left-handed Averill blasted a long fly ball over the right-field fence for his first big-league home run. Averill's blast "cleared the screen and landed among the frame shacks on the opposite side of the street."7 Joe Sewell flied out, and the teams were tied 1-1 after one inning.
Cleveland nearly added to its lead in the next inning. Porter, in his first big-league plate appearance, walked. Lew Fonseca reached second on an infield error. Charlie Jamieson bunted both runners up a base. With one out and both runners in scoring position, Luke Sewell lined out to leaping third baseman McManus, who quickly turned and threw to second, doubling off Fonseca and ending the threat.8
Whitehill started Detroit's third inning with a walk. Rice hit into a fielder's choice. Gehringer launched a two-run clout over the right-field wall, giving Detroit a 3-1 lead. Heilmann lined out and Alexander popped out, breaking the first bat of the season.9 The Indians threatened in the fourth inning. With two outs, Porter walked again, and Fonseca singled to advance him to third base. With runners on the corners, Jamieson singled into the left-field gap, scoring Porter and cutting Detroit's lead to 3-2.
Both pitchers settled down in the middle innings. Although the Tigers had a runner on board in each of the fifth, sixth, and seventh innings, they couldn't pad their lead. Averill showcased his defensive abilities in the sixth by robbing McManus with a sliding catch of his line drive.10 Meanwhile, Whitehill kept the Indians hitless during the same stretch, with a lone runner reaching first on an error.
Rice led off the Detroit eighth with a right-field double and took to third base on Gehringer's groundout. Hudlin relieved Shaute. Heilmann flied out to deep right field, scoring Rice to give the Tigers a 4-2 lead. The Indians quickly responded; in the bottom half, pinch-hitter Johnny Hodapp singled. Ray Gardner ran for him. Lind singled. Averill sacrificed Gardner to third base and Lind to second base. Joe Sewell grounded out to short, scoring Gardner and reducing Detroit's lead to a lone run. Porter flied out with the tying run on third base.
Fothergill started the Tigers' ninth inning by singling to right field. With one out, Nolen Richardson walked as Detroit threatened yet again. But Merv Shea hit into an inning-ended double play.
Whitehill returned to the mound with a one-run lead and three outs remaining. He immediately encountered trouble. Fonseca doubled into right field. Jamieson beat out a bunt down the third-base line, and Fonseca reached third. With runners on the corners, Luke Sewell singled to center, plating Fonseca with the tying run. With no outs and the winning run at third, Hudlin flied out to short left field and Gardner flied out to short center field. Lind was intentionally walked to pressure Averill as the potential hero in his major-league debut. Averill flied out to deep center field, and the game headed into extra innings tied 4-4.
In the 10th inning, Whitehall started Detroit's half with a walk, but Rice hit into a double play. Gehringer doubled. Heilmann grounded out to end the Tigers' threat. In the bottom half with two outs, Fonseca singled, then was caught stealing second on a rifle throw by Shea.
Another Detroit leadoff hitter reached base when Alexander singled in the 11th. He reached second on Fothergill's sacrifice and third on McManus's groundout. Pinch-hitter Pinky Hargrave was intentionally walked. Pinch-hitter John Stone flied out, and the Tigers missed another opportunity.
Jamieson started Cleveland's half with a popout. Luke Sewell singled. Hudlin flied out. Gardner walked, moving Sewell into scoring position. Lind doubled to deep left field, plating Sewell with the winning run for a dramatic Opening Day victory.
Hudlin earned the win by pitching 3⅔ scoreless innings. Whitehill absorbed the loss but pitched a complete game. Averill went 1-for-4 with a homer and sacrifice in his major-league debut. Lew Fonseca banged out three hits for Cleveland while Detroit's Rice scored three times and Gehringer plated two runs. The Indians' defense played a critical role, turning four double plays, including in the ninth and 10th innings.
The Indians drastically improved their fortunes in the 1929 campaign, finishing third with an 81-71 record, 24 games behind the pennant-winning Philadelphia Athletics and six games behind the Yankees. Their hitting improved; the team's .293 batting average and .767 OPS were fourth-best in the league, though they still struggled to turn successful plate appearances into runs, ending with the AL's third-lowest runs scored (717). Cleveland's pitching staff fared better too, compiling an AL second-best 4.05 team ERA.
The Tigers also improved over their previous season, though only by two games. Detroit finished with a 70-84 record, 36 games behind Philadelphia. The Tigers scored an AL-best 926 runs and batted an AL-leading .299, but their pitching staff finished with an AL-worst 4.96 ERA, with 646 walks issued and 1,641 hits allowed.
Averill finished his rookie season establishing a club record 18 home runs while finishing second on the team with a .332 batting average, 43 doubles, 13 triples, and 96 runs batted in. Averill quickly became a centerpiece for Cleveland's offense, where he played through 1939, earning six All-Star selections and induction into the Hall of Fame in 1975.
Sources
Besides the sources cited in the Notes, the author consulted Baseball-Reference.com, Retrosheet.org, and the following:
James, Bill. The New Bill James Historical Baseball Abstract (New York: The Free Press, 2001).
baseball-reference.com/boxes/CLE/CLE192904160.shtml
retrosheet.org/boxesetc/1929/B04160CLE1929.htm
Notes
1 2020 Cleveland Indians Media Guide (Cleveland: Cleveland Indians Baseball Club), 326.
2 Gordon Cobbledick, "Cubs' Manager Sees Porter as Great Drawing Card," Cleveland Plain Dealer, March 19, 1929: 26.
3 Bill James and Rob Neyer, The Neyer/James Guide to Pitchers: An Historical Compendium of Pitching, Pitchers, and Pitches (New York: Fireside Books, 2004), 382.
4 "Cleveland Looking to Scotch Defense," The Sporting News, April 4, 1929: 1.
5 James and Neyer, 423.
6 Gordon Cobbledick, "Indians Win in Eleventh, 5-4," Cleveland Plain Dealer, April 17, 1929: 1.
7 Cobbledick, "Indians Win in Eleventh, 5-4."
8 Cobbledick, "Indians Win in Eleventh, 5-4."
9 Gordon Cobbledick, "Indians Snatch Victory from Tigers in Eleventh, 5-4," Cleveland Plain Dealer, April 17, 1929: 24.
10 Cobbledick, "Indians Snatch Victory from Tigers in Eleventh, 5-4."
Additional Stats
Cleveland Indians 5
Detroit Tigers 4
11 innings
---
League Park
Cleveland, OH
Box Score + PBP:
Corrections? Additions?
If you can help us improve this game story, contact us.
Tags
https://sabr.org/sites/default/files/AverillEarl.jpg
600
800
sabr
/wp-content/uploads/2020/02/sabr_logo.png
sabr
2020-08-24 13:02:46
2020-08-24 13:02:46
April 16, 1929: Earl Averill homers in first plate appearance during Indians' debut