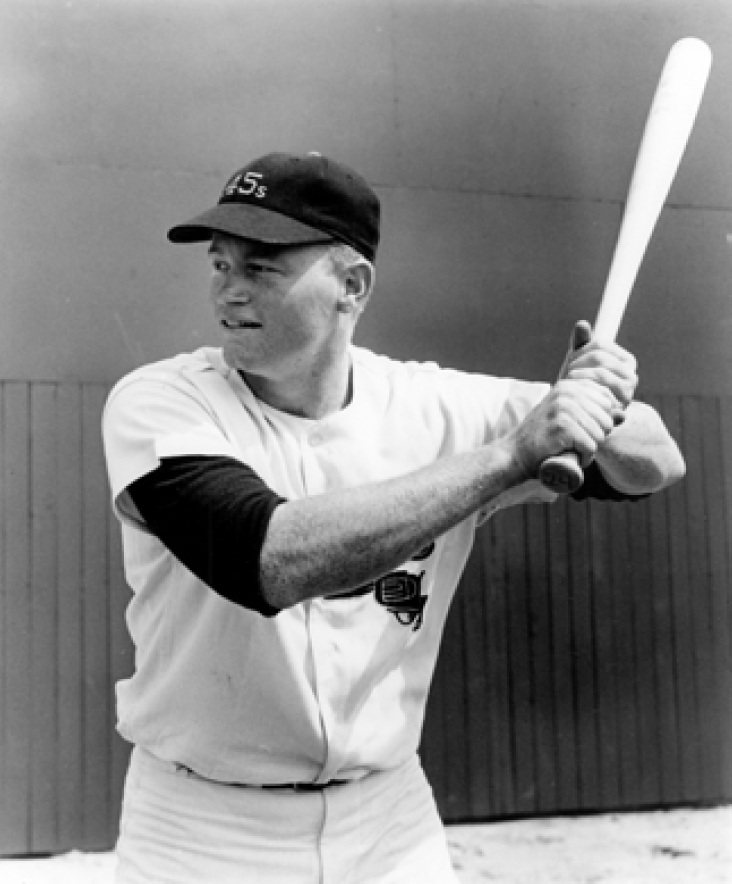 April 23, 1965: Rusty Staub sends the Astros home happy
---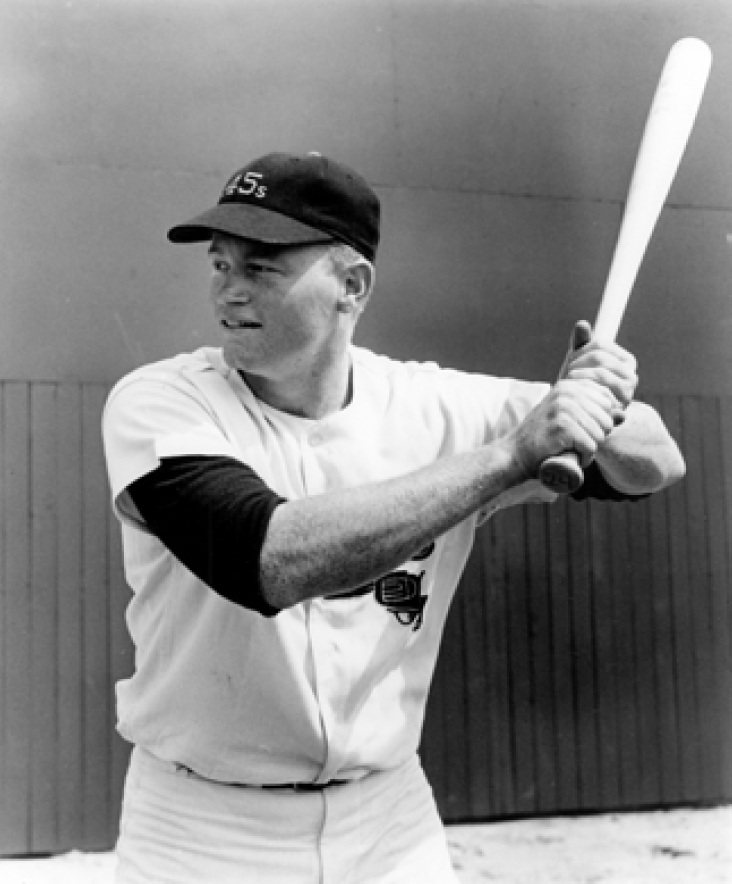 The first one didn't count.
If you want to get technical about it, the Astros' first victory in the Astrodome was a 2-1 win in a 12-inning exhibition game against the New York Yankees that inaugurated the stadium on April 9, 1965. And according to Rusty Staub, that game had a Game Seven air about it.
"Mickey Mantle hit a home run and people went crazy," Staub said. "I have to say for a nonentity game, I'm wondering if there ever has been that kind of excitement the night they opened the stadium."1
Staub, who was four years away from being christened "Le Grand Orange" in Montreal, played a crucial role in the first Astros home victory that counted in the standings, a 4-3 win over the Pirates, two weeks after the inaugural.2
Houston played its first regular-season game in the "Eighth Wonder of the World" on April 12, 1965, losing 2-0 to a Philadelphia Phillies team that was still punch-drunk from its epic collapse in the 1964 pennant race.3 After that, they went on an eight-game road trip to New York, Pittsburgh, and Philadelphia, where they went 3-5, before returning for their first official homestand in their new digs. Once back in the Astrodome, the Astros found that an inconvenient problem from their first few home games, namely, players not being able to follow fly balls, had been dealt with.
"You just couldn't see the ball a lot of the times once it blended into all those clear glass panels and close-to-ball-color girders in the Astrodome roof," wrote former Astro Jimmy Wynn in his autobiography. "During the [first] road trip, the club decided to paint the two large pie sections of clear panels behind home plate at the Astrodome as a first fix solution to the lost fly-ball vision problem."4
Houston starter Bob Bruce took the mound for his third start of the young season with a 1-1 record and a 1.69 ERA. He was coming off a fine 15-9 season in 1964 (when the franchise was still known as the Colt .45s), in which he posted a 2.76 ERA and a team-leading 5.5 Wins Above Replacement (WAR). Pittsburgh starter Bob Veale was also making his third start of the year, with a 1-0 record and a 1.04 ERA. He had gone 18-12 in '64, his first full year as a starter, with a 2.74 ERA and a 5.8 WAR, second on the Pirates to Roberto Clemente's 7.2.
Veale got through the meat of the Astros order in the first inning, but gave up two runs in the second, employing the time-dishonored method of walking the leadoff hitter, who in this case was Jim Beauchamp. Beauchamp moved to third on John Bateman's single, with Bateman advancing to second on the throw to the hot corner. Bob Lillis singled to score Beauchamp and send Bateman to third. After pitcher Bruce struck out, Joe Gaines made the score 2-0 with a sacrifice fly.
In the third inning Veale conducted an experiment to find out if walking a batter with two out might have the same result as giving a free pass to the leadoff hitter and, by gum, he found out that it could. After getting Bob Aspromonte on a fly ball and Beauchamp on a popup, Veale gave Bateman a free ticket to first. That led to all kinds of trouble as Bateman moved to second when Lillis walked, then scored on Bruce's double. That two-bagger ended Veale's work for the day.
The score didn't change until the eighth, as Bruce remained steady for Houston while Tommie Sisk and Wilbur Wood provided solid relief for Pittsburgh. Bruce started to tire in the top of the frame, as he gave up a leadoff double to Gene Alley, and then a one-out walk to Dick Schofield. Astros manager Lum Harris had seen enough and brought in Hal Woodeshick to face Gene Freese, who was pinch-hitting for Bill Virdon. Freese doubled, scoring Alley and sending Schofield to third. The Pirates had to like their prospects at this point because they had two on, one out, and the ever-dangerous Roberto Clemente coming up. Woodeshick induced Clemente to ground to second, but Schofield scored and Freese went to third. Woodeshick couldn't breathe any easier, because the mighty Willie Stargell was the next batter. The lumbering Stargell legged out a groundball to deep short and Freese, who was off with the crack of the bat, came around from second to tie it. Veale was off the hook.
Harris made an unusual move in the bottom of the eighth, at least by today's standards, when he allowed Woodeshick, who was due up second in the inning, to hit for himself. The move almost proved disastrous; not only did he fail to advance Lillis, who had walked, to second base (he popped up), but he almost gave the game away when he took the mound again in the ninth. After Donn Clendenon grounded to second, Woodeshick walked Jim Pagliaroni and gave up a single to Alley. With runners on first and second, in came Jim Owens, who got Manny Mota to line to right and Schofield to fly to left to end the threat.
The game went into extra innings – this was the Astros' 10th game of 1965 and already the fifth time they had gone into overtime – and the fans there that night got an oil barrel full of excitement. After getting the first two outs in the top of the 10th, Owens walked Stargell and Bob Bailey back-to-back. Next, Clendenon hit the ball deep to the second base side of the infield for a single; Stargell tried to emulate Freese's feat by scoring from second, but a perfect relay from Morgan to Walt Bond to Bateman nailed Stargell at the plate.
It was common in those days for relief pitchers to work multiple innings. The era of the one-inning specialist, which is now the norm, was still years away; in those days a set-up man worked in a bowling alley. That explains why Al McBean, who came on for Pittsburgh to start the eighth, was still on the mound in the extra innings. If they made a movie serial of his outing, they could have called it The Perils of McBean because of the close calls he had.
In the 10th, for example, Aspromonte doubled and pinch-hitter Al Spangler was walked intentionally to set up a force at third. After Bateman struck out, Lillis moved the runners up with a groundout. Pinch-hitter Mike White was unable to bring Aspromonte home from third. Houston shouted, "Curses, foiled again!" after the 11th. McBean walked Joe Morgan with one out, and then gave up a single to Wynn. Morgan got to third when Bond grounded out, but was stuck there when Aspromonte followed with a grounder of his own to end the inning.
In the movie serials, the heroine managed to get untied from the train tracks just in time. Unfortunately for McBean, the cavalry didn't arrive in time in the 12th. Spangler, who stayed in the game, singled and, one out later, moved to second when Lillis grounded to the keystone sack. There was almost a sense of inevitability when McBean hit Ron Brand, who was pinch-hitting for Dave Giusti (who had come on in the 11th) with a pitch. That brought up Staub, who had pinch-hit for Gaines way back in the third. Staub singled to left, Spangler jogged home with the winning run and joy reigned in the House That Hofheinz Built.
This article appears in "Dome Sweet Dome: History and Highlights from 35 Years of the Houston Astrodome" (SABR, 2017), edited by Gregory H. Wolf. To read more articles from this book at the SABR Games Project, click here.
Sources
In addition to the sources listed in the notes, the author consulted the following:
Abilene Reporter-News
Foxsports.com
Indiana (Pennsylvania) Gazette
Notes

1 Brian McTaggart, "Game to Remember: Rusty Staub," mlb.com, May 10, 2012.
2 Staub was one of several future Montreal Expos who played with the Astros that year. The others were catchers John Bateman and Ron Brand and pitchers Carroll Sembera and Quebec-born Claude Raymond. Another Canadian, Ron Taylor, was also on the roster. The Pittsburgh lineup on the day of the game included future Expos infielders Bob Bailey and Donn Clendenon and future manager Bill Virdon.
3 The Phillies had a 6½-game lead with 12 games to go in 1964, but lost the pennant by one game to the St. Louis Cardinals.
4 Jimmy Wynn, with Bill McCurdy, Toy Cannon: The Autobiography of Jimmy Wynn (Jefferson, North Carolina: McFarland, 2010), 63.
Additional Stats
Houston Astros 4
Pittsburgh Pirates 3
---
Astrodome
Houston, TX
Box Score + PBP:
Corrections? Additions?
If you can help us improve this game story, contact us.
Tags
https://sabr.org/sites/default/files/staubrusty.png
600
800
admin
/wp-content/uploads/2020/02/sabr_logo.png
admin
2018-09-11 13:42:46
2020-04-17 10:24:41
April 23, 1965: Rusty Staub sends the Astros home happy