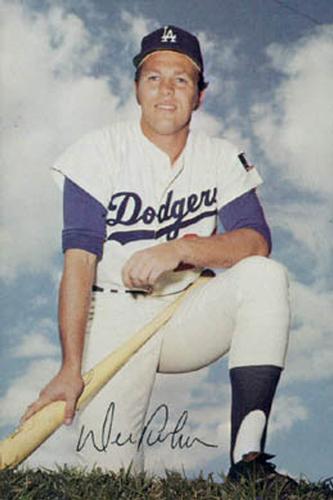 April 24, 1970: Dodgers beat Mets 1-0 in 15 innings
---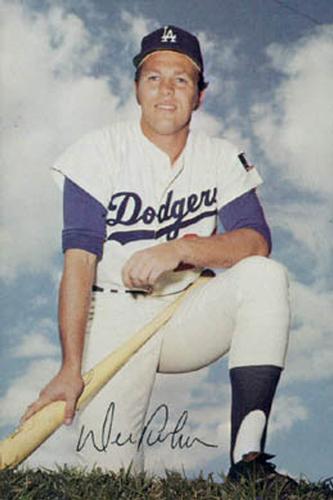 The New York Mets entered the 1970 season with an aura of adoration, thanks to an upset of the Baltimore Orioles in the previous World Series. Jerry Koosman came off a stellar year — 2.28 ERA; 17-9 record; 180 strikeouts; 16 complete games; six shutouts; and two World Series victories. His performance on April 24, 1970, followed suit — he shut out the Dodgers for nine innings and struck out six at Dodger Stadium. But Koosman's counterpart, Alan Foster, shut out the Mets for a similar duration — into the 10th. The game lasted 15 innings and ended with a 1-0 Dodgers victory. It was the first game in the Mets' second road trip of 1970.

Koosman, a Minnesota native, had started three games and racked two losses when he took the mound for the fourth time in 1970. The Mets were 7-6.
In the 1970s the Dodgers were difficult opponents — three National League pennants; six second-place finishes; and one third-place finish. The early-season matchup pitted two young, formidable teams against each other in a potential preview of the postseason NL playoffs. Koosman retired the first six batters, but he found trouble in the third inning after getting Jeff Torborg and Foster out on flies to the outfield. An aging Maury Wills — 37 years old — showed some flash reminiscent of the early 1960s, when he led the National League in stolen bases six straight years and the major leagues twice; in 1962 he set a new major-league record with 104 acts of thievery and Dodger Stadium's denizens shouted "Go! Go! Go!" whenever he reached first base. Here, he got on base with a bunt single and executed a double steal with Ted Sizemore, who had walked. But Willie Davis, a tough out with a .305 average in 1970 and speed resulting in 16 triples to lead the major leagues, grounded to Joe Foy for a 5-3 play.
Foster kept the Mets in check, not allowing a hit until second baseman Ken Boswell singled in the fourth inning. Cleon Jones hit into a 5-4-3 double play, and fellow outfielder Art Shamsky struck out. Both pitchers kept the score in zeroes, but there were moments of worry. Koosman gave up consecutive singles to Wes Parker and Manny Mota in the bottom of the sixth; Mota's name is familiar to fans of the 1980 movie Airplane, where it's used as part of a joke. When Ted Striker is trying to land the plane, his internal voice shifts from urging concentration to announcing Mota entering a game as a pinch-hitter.
In the ninth, Jones and Foy tagged Foster for singles. With two outs and two men on base, Foster retired Kranepool on a 4-3 groundball.
After Duffy Dyer singled off Foster to begin the 10th inning, Dodgers manager Walter Alston sent Jim Brewer to relieve him. Foster had struck out four, walked three, and allowed seven hits in his nine-plus innings. What happened next is curious. Gil Hodges used Mike Jorgensen to pinch-hit for Koosman. But instead of swinging, Jorgensen laid down a sacrifice bunt, which Koosman could have done.
Brewer intentionally walked Tommie Agee to face Bud Harrelson and, hopefully, get a double play to end the inning. The finish didn't happen quite so quickly. Harrelson flied to right fielder Andy Kosco, and then Donn Clendenon, the 1969 World Series MVP, batted for Boswell and struck out looking.
Tug McGraw — an ace fireman with 12 saves in 1969 and 10 in 1970 — relieved Koosman in the bottom of the 10th and things got tense in a hurry for the Mets: Torborg doubled and moved to third on Jim Lefebvre's sacrifice bunt down the third-base line. Willie Crawford ran for Torborg. McGraw intentionally walked Wills and Sizemore to load the bases. Ed Kranepool, the Mets' only remaining player from the inaugural 1962 squad, fielded Davis's grounder at first base and threw out Crawford at home plate for the second out. Kosco whiffed; the peril ended.
McGraw blanked the Dodgers for five innings and allowed three hits, then Hodges sent Ron Taylor to the mound in the bottom of the 15th — the righty had notched 13 saves in 1969. Los Angeles broke the tie without Taylor getting any outs. Parker singled; Mota's 6-3 grounder moved him to second base; and Bill Buckner drew an intentional walk pinch-hitting for Ray Lamb. Tom Haller, who had replaced Crawford behind the plate for LA in the 11th inning, singled Parker home to end the game.
Parker had found supplemental work during the offseason, beginning a career in front of the camera consisting of acting, endorsements, and announcing. In January he had made a cameo on The Brady Bunch as the fiancé of Greg's math teacher, the object of a crush for the teenager and eldest Brady kid.1 When Greg meets Parker, devotion to the Dodgers and hero worship eclipses the crush — the Dodgers stalwart makes a deal to give two tickets to Opening Day if Greg gets an A. "When we shot that episode, the production crew was running late," Parker remembered. "We were supposed to shoot at 1:00 P.M., but didn't get the scene done till 4:30. I kept asking when we'd be finished because I had a game that night and I was worried that I wouldn't get to Dodger Stadium in time."2
The Dodgers left 18 men on base in this contest of endurance; the Mets, 11. It was the longest game of the season for the Mets, who began 1970 with an 11-inning win against the Pirates on Opening Day and ended with 21 extra-innings contests. Koosman finished 1970 with 29 games started, a 12-7 record, and a 3.14 ERA. The World Series champs managed a third-place finish in the NL East, six games behind the pennant-winning Pirates and one game behind the Phillies.
Games that go into extra innings can be tense, if not exhausting for all involved — players, coaching staff, fans. "These kind [sic] of games seem to have a momentum of their own," said Mets manager Gil Hodges. "Everybody wants to end it by hitting one out of the park and the pitchers keep getting stronger and the hitters keep getting tired."3
Sources

The author used Baseball-Reference.com and retrosheet.org for box scores and play-by-play information:
retrosheet.org/boxesetc/1970/B04240LAN1970.htm
baseball-reference.com/boxes/LAN/LAN197004240.shtml
Notes
1 The Brady Bunch, "The Undergraduate," ABC, January 23, 1970, directed by Oscar Rudolph, written by Sherwood Schwartz and David P. Harmon.
2 David Krell, "Wes Parker," SABR Baseball Biography Project, sabr.org/bioproj/person/545e1b8c.
3 Neil Offen, "Mets: 000 000 000 000 000 No," New York Post, April 25, 1970: 60.
Additional Stats
Los Angeles Dodgers 1
New York Mets 0
15 innings
---
Dodger Stadium
Los Angeles, CA
Box Score + PBP:
Corrections? Additions?
If you can help us improve this game story, contact us.
Tags
https://sabr.org/sites/default/files/ParkerWes-1970.jpg
600
800
admin
/wp-content/uploads/2020/02/sabr_logo.png
admin
2020-04-16 12:56:45
2020-06-22 16:41:52
April 24, 1970: Dodgers beat Mets 1-0 in 15 innings