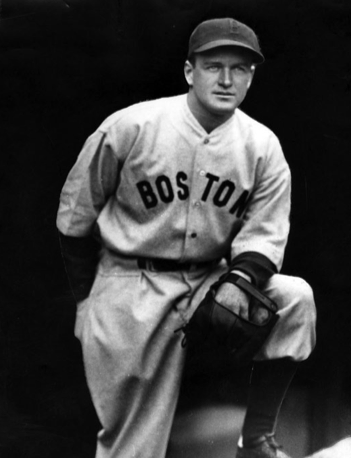 August 2, 1940: Joe Cronin hits for second career cycle in Red Sox-Tigers slugfest
---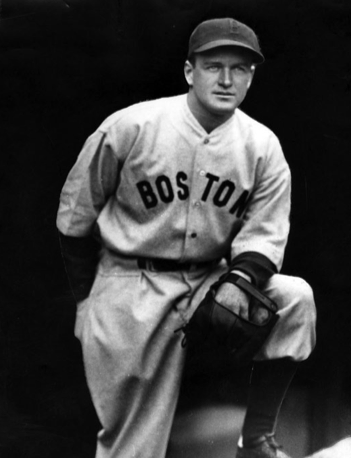 A modest crowd of 8,693 passed the turnstiles at Briggs Stadium to see a matchup between the first-place Detroit Tigers and the Boston Red Sox, who entered the day 6½ games back. The fans were treated to a slugfest that also had made a bit of history, as Boston's player-manager Joe Cronin hit for the cycle.
This was the first game in a four-game series. On the mound for the home team was Bobo Newsom, who was enjoying the best season of his career. Although the Detroit Free Press claimed that Newsom was "nursing a thirteen-game winning streak, [and] thought he would register No. 14 when he faced the Red Stockings,"1 the Tigers right-hander had actually lost his previous start to the Athletics, allowing nine runs. However, he entered this contest with a record of 13-2 and an earned-run average of 2.69. In 1939 Newsom won 20 games (for the St. Louis Browns and Tigers), and in 1940, he ended the season with 21 victories. His Tigers were 20 games above .500. For Boston, Cronin sent rookie southpaw Earl Johnson to toe the rubber. The 21-year-old Johnson was making just the second start of his career. He had been signed as an amateur free agent by Boston and joined the club only two weeks earlier, making his debut on July 20 in relief of Lefty Grove.2 The Red Sox had been atop the American League in mid-June, but had gone 20-26 since June 20 to find themselves in third place.
Detroit jumped to a quick lead, starting the scoring "with a brace of runs in the [second] inning when [Birdie] Tebbetts doubled with two runners [Pinky Higgins and Pete Fox] on base."3 An inning later, singles by Barney McCosky and Charlie Gehringer started a mini-rally. After a passed ball by Jimmie Foxx, catching in this game, moved the runners up4 a base, Rudy York doubled to drive in both McCosky and Gehringer.
However, "with the Tigers out in front, 4 to 0, for 'Bo Bo' Buck Newson in three innings, the Sox blasted the temperamental South Carolinian from the mound."5 In the top of the fourth, Lou Finney rolled a one-out grounder to Gehringer at second but Gehringer muffed the play and Finney reached. Stan Spence followed with a single, as did Bobby Doerr, and Finney scored Boston's first run. Marv Owen grounded out, scoring Spence, and Detroit's lead was now cut in half. Ted Williams entered as a pinch-hitter6 for Johnson and drew a free pass from Newsom, and then Dom DiMaggio swung at Newsom's first offering and "whaled the ball into the left field seats"7 for a three-run home run, his second round-tripper of the year. Suddenly, the Red Sox were ahead, 5-4, and all five of Boston's runs were unearned.
In the fifth, Cronin (who had tripled to right-center in the first inning and struck out in the third) doubled to left field. Trying to distract Newsom, Cronin "took too many liberties off second base and was caught flat-footed by his former 'Palsy Walsy' Newsom,"8 who threw to shortstop Dick Bartell for the pickoff. With the bases empty, Foxx then launched his 23rd home run, a 400-foot blast into the upper deck of the center-field bleachers, prompting Tigers manager Del Baker to stroll to the mound and remove Newsom from the hill. Charles P. Ward of the Detroit Free Press wrote, "As the result [Newsom] had to sit in a field box for the remainder of the afternoon and watch old Cronin hit for the cycle."9 Tom Seats came on in relief, but the 29-year-old rookie fared little better than Newsom.
Detroit struck back in the bottom of the fifth. Bartell singled and an out later, Gehringer singled. Bartell stole third and trotted home (as did Gehringer) when Hank Greenberg laced a one-out double, tying the score.
Boston wasted no time answering those runs. In the top of the sixth, Seats "started his own downfall when he walked Bobby Doerr, the first batter to face him."10 Owen flied out, but then pitcher Jack Wilson (he had relieved Johnson in the fourth) singled. With runners on first and second, DiMaggio singled, too, driving in Doerr. Doc Cramer hit an RBI single with DiMaggio going to third, and Seats' afternoon was finished. Dizzy Trout became the third Detroit hurler. With Cronin batting, Trout uncorked a pitch that got by Tebbetts (who was charged with a passed ball). Although DiMaggio stayed at third, Cramer advanced to second base. Cronin took advantage of the situation and drove a two-run single to center. Those two tallies decided the ballgame, as Boston now had 10 runs. Trout had allowed his inherited runners to score, and Seats was charged with four earned runs after allowing just three singles and a walk.
The Tigers posted a run in the sixth on pinch-hitter Earl Averill's RBI double and two more in the seventh off Wilson, aided by a Boston error and a Greenberg/York double steal. Joe Heving came on to put out the small fire in the bottom of the seventh, but the score was now 10-9, still in favor of the visitors. In the eighth, Boston hit Detroit again with two big blows. With Archie McKain pitching for the Tigers, Cramer tripled and Cronin launched his 15th home run. He had hit for the cycle. More importantly, these two insurance runs gave Boston the cushion it needed. However, the game was not over yet.
Detroit "went down fighting,"11 threatening in the ninth, "as the Tigers tossed a big scare into Joe Heving."12 With no outs, Greenberg walked and York reached on an infield single. Higgins shot a hard grounder toward third base. Jim Tabor, who had entered the game in the seventh inning for Owen, snared the ball, "tagged third base for a force-out, and cut loose a lightning double play throw across to Lou Finney"13 at first. Detroit's last hope, Fox, was retired on a routine grounder to shortstop Cronin to end the game. The Red Sox had prevailed, 12-9.
With the victory, the Red Sox "edged to within five and a half games of the Detroiters."14 Boston still finished the season in fourth place, eight games behind the pennant-winning Tigers.
On a positive note, Joe Cronin "got every possible variety of hit — a single, double, triple and homer."15 This was the second time in his career that the future Hall of Famer had hit for the cycle. It was also the fifth time in 1940 that a batter had done so. The first four were Harry Craft (Cincinnati Reds, June 8 against the Brooklyn Dodgers), Harry Danning (New York Giants, June 15 against the Pittsburgh Pirates), Johnny Mize (St. Louis Cardinals, July 13 against the Giants) and Buddy Rosar (New York Yankees, July 19 against the Indians). A month after Cronin's rare feat, Joe Gordon of the Yankees hit for the cycle as well (September 8 against Cronin's Red Sox).
This was the sixth time in Red Sox history that a batter had hit for the cycle,16 and it came six years after rookie Moose Solters did it before a record Fenway Park crowd on August 19, 1934. The next Boston cycle was three seasons after Cronin's, when another Boston rookie, Leon Culberson, hit for a natural cycle with an inside-the-park home run.17 Joe Cronin's first cycle occurred on September 2, 1929, when he played for the Washington Senators, in the first game of a doubleheader against the Red Sox. In that contest, Cronin was 5-for-5 with four runs batted in and three runs scored, pacing the Senators to a 10-7 win.
Led by their player-manager, the top four batters in the Boston lineup combined for 10 hits (five for extra bases), 10 runs batted in and six runs scored. Cronin raised his batting average to .284 and his slugging percentage to .493, and his 73 RBIs were only two behind Foxx for the team's lead. On the other side of the field, five Tigers claimed two hits each in pacing Detroit's 13-hit attack: Gehringer, Greenberg, York, Fox, and Tebbetts. Greenberg increased his RBI total to 93. Boston's Wilson picked up his sixth win of the season, and Seats was tagged with his second defeat.
Sources

In addition to the sources mentioned in the Notes, the author consulted baseball-reference.com, mlb.com, sabr.org and retrosheet.org.
baseball-reference.com/boxes/DET/DET194008020.shtml
retrosheet.org/boxesetc/1940/B08020DET1940.htm
Notes
1 Charles P. Ward, "Red Sox Rout Newsom as Tigers Lose, 12-9," Detroit Free Press, August 3, 1940: 9.
2 Grove lasted just one inning, allowing four runs on five hits.
3 Melville Webb, "Red Sox Send Buck Newsom to Showers," Boston Globe, August 3, 1940: 6.
4 Foxx played 2,317 games in the majors, mainly as a first baseman (1,918 games). He also played third base (142 games), catcher (109 games), and some outfield (22 games). He pitched in 10 games. He made his debut on the mound in a 1939 blowout game against the Detroit Tigers. He also pitched in nine games in his final big-league season, 1945, making two starts and winning his only decision (on August 19), beating Howie Fox and the Cincinnati Reds.
5 Webb.
6 Williams woke with a sore neck, so Spence started the game in left field.
7 Webb.
8 Ibid.
9 Ward.
10 Ibid.
11 Ibid.
12 Webb.
13 Ibid.
14 Ibid.
15 Ibid.
16 The previous Boston players to hit for the cycle were Buck Freeman (June 21, 1903), Patsy Dougherty (July 29, 1903), Tris Speaker (June 9, 1912), Roy Carlyle (July 21, 1925) and Moose Solters (August 19, 1934).
17 A natural cycle takes place when the hits come in increasing order of total bases: single, double, triple, home run.
Additional Stats
Boston Red Sox 12
Detroit Tigers 9
---
Briggs Stadium
Detroit, MI
Box Score + PBP:
Corrections? Additions?
If you can help us improve this game story, contact us.
Tags
https://sabr.org/sites/default/files/images/CroninJoe.png
600
800
admin
/wp-content/uploads/2020/02/sabr_logo.png
admin
2018-09-06 19:02:17
2020-04-17 10:24:41
August 2, 1940: Joe Cronin hits for second career cycle in Red Sox-Tigers slugfest