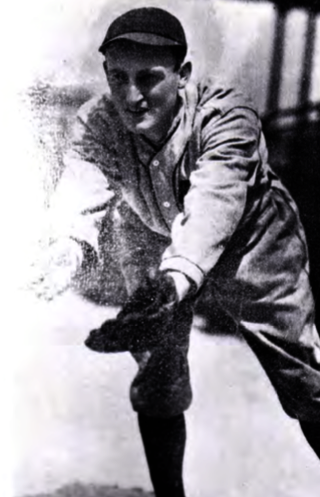 May 7, 1918: Boston Braves blow out Brooklyn, 16-0
---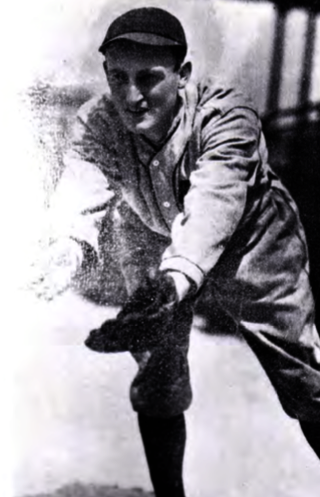 Shortstop Johnny Rawlings had the game of his life leading the cellar-dwelling Boston Braves to their most convincing win in the twentieth century (to that date) by clobbering the visiting Brooklyn Robins, 16-0. It was the 189th game at the huge Wigwam, just off Commonwealth Avenue, and never had the home team won by that wide a margin since a 20-4 crushing of the Phillies in June 1900 at the old South End Grounds.
The only thing hotter than Braves bats that day was the abnormal Hub spring weather. Sunday had been pleasantly warm but Monday was blistering and Tuesday topped it, killing three in the city. According to a Boston American front-page story the next day, "The official thermometer at the weather bureau reached its maximum height at 3 pm when it registered 89 degrees, thus beating Monday's record of 88 at the same hour, the highest it ever went on May 6 in the 46 years of the weather bureau's existence."1
Rawlings, from smallish Bloomfield, Iowa, had a career-high five singles (two RBIs, two runs) in the 17-hit attack. That alone must have shocked the small2 crowd as Johnny was in a .106 slump, having just five hits and two runs so far for the 3-13 Braves. He doubled those numbers that afternoon. Five other Braves had at least two hits, including two triples by right fielder Al Wickland, while pitcher Don Carlos Pat Ragan contributed a pair and one RBI to serve his own cause. Buck Herzog had three hits. Braves president and part owner Percy Duncan Haughton and manager George T. Stallings were beaming after the game and the next morning when they saw that their neighbors, the first-place Red Sox, had been thrashed 7-2 in Washington by Walter Johnson despite a Babe Ruth home run for Boston. Of course, those smiles were short-lived.
Victimized in the Teepee slaughter were Brooklyn hurlers veteran Larry Cheney (14 hits) and tryout Rich Durning. Eight walks and three Robins errors gave the Braves even more at-bats, but umpires Bill Klem and Bob Emslie had to work only two hours and the carnage was over. Ex-Cub Cheney and Pat Ragan, who had been traded to Boston from Brooklyn in early 1915, had hooked up five days earlier at Ebbets Field with Cheney winning, 7-4. That had been Ragan's second consecutive day on the slab, after beating Rube Marquard the day before, 4-2. Cheney was in his final full season of 10 in the majors and this was his worst outing ever in terms of the most hits allowed in the fewest innings pitched.
Ragan, born in Blanchard, Iowa (on the Missouri border, population 22 in 2010), split his basic nine-year career between Brooklyn (794 innings) and Boston (775), and played for four other clubs. To that point Ragan had compiled a 6-2 record versus his old team, allowing manager Wilbert Robinson's Flatbush flock more than two runs only twice. He beat ex-Giants star and future Hall of Famer Marquard three times in that stretch. He and Cheney didn't match up again in 1918.
Young Durning pitched for the Portland, Maine, Naval Reserve that year. His entire major-league experience was a mere three innings, one in 1917 and two that day. He gave up three hits and four walks for five runs in the Braves' sudden outburst.
The World War I schedule-shortened season was less than 20 games old (per club). The Giants had just swept the Braves and were 14-1, with Brooklyn's Cheney being the only pitcher who beat them. The Robins and Braves had been trading seventh and eighth place for a week and when Brooklyn arrived in the Hub, host Boston owned the cellar courtesy of the departing New Yorkers.
Manager Stallings juggled his 3-13 Braves lineup that day by benching rookie Roy Massey and Wally Rehg (both of whom had hits in Monday's loss) in favor of Wickland and Ray "Rabbit" Powell. Leadoff man Powell didn't get a hit but walked four times (career high) and scored thrice. Joe "Red" Kelly singled, tripled, had three RBIs, and scored twice. Ex-Federal Leaguer Wickland stroked two triples and knocked home three mates in the first of two straight games. The next day his ninth-inning home run tipped the Robins, 4-3. But Rawlings was the game's Wonder Boy. It was his best day within his worst season (.206). Veteran second baseman Charley "Buck" Herzog (three hits, three scores, and two RBIs), catcher Artie Wilson (a hit, two scores), and third-baseman Jim C. Smith (then hitting .369, had a double, two RBIs, and scored) all had a good day. First sacker Ed Konetchy was 0-for-5 but scored once.
For the vanquished, star left fielder Zack Wheat had a single in his first game of the year after a contract squabble. Sub center fielder Henry "Hi" Myers, first baseman Jake Daubert, and shortstop Ivan "Ivy" Olson also singled while left fielder Jim Johnston had a double and single. Poor part-time right fielder Jim Hickman fanned a career-high four times and made an error. Future Hall of Famer Wheat eventually won the 1918 NL batting title with a .335 mark. Despite a solid losing record, Stallings' Braves defeated the Robins in eight of 14 games. The Braves' main downfall in 1918 was due to the Giants, as they lost 15 straight to John McGraw before winning the final game of the season.
Though the usually mild-hitting Braves managed 17 runs (in a home game) in July 1911, September 1940, again in September 1941, and 19 in June 1951, none of those outcomes was a bigger home-park blowout. Before they slipped out of Boston ignominiously before the 1953 campaign began, the Braves could only equal their home-margin record once in more than 2,600 games, when they beat pitiful Pittsburgh 16-0 in late September of 1952. That was just eight games before they would no longer call enormous Braves Field home.
Braves fans were not used to a lot of scoring by their Tribesmen, who had averaged almost exactly three runs per game from when Braves Field opened in late 1915 to that afternoon in 1918.3 Monday morning's Boston Post baseball cartoon illustrated a small Brave being whomped by a husky Giant with a huge bat since the then first-place New Yorkers had won 5-1 and 4-1 on Friday and Saturday. The Monday game was in question but the cartoonist had the disgruntled, tattered Indian get up and thump his Giant tormentor with a larger bat. The hopeful prediction was a day early, as the Giants swept the series by winning 8-4 on Monday – then came Tuesday's record destruction of Brooklyn.
This article appeared in "Braves Field: Memorable Moments at Boston's Lost Diamond" (SABR, 2015), edited by Bill Nowlin and Bob Brady. To read more articles from this book, click here.
Sources
In addition to the sources mentioned in the Notes, box scores for this game can be seen on baseball-reference.com, and retrosheet.org at:
http://www.baseball-reference.com/boxes/BSN/BSN191805070.shtml
http://www.retrosheet.org/boxesetc/1918/B05070BSN1918.htm
Notes
1Boston American, May 8, 1918.
2 The Boston Globe estimated 2,500 while the Boston Post presented the far more conservative figure of only 800 in attendance.
3 During the 38-year history at Braves Field, they scored 10 runs 50 times (45-5) and made even more tallies in 83 games (78-5). Those 16 runs, however, were eclipsed only three times by Tribe batters. The record stood quietly for 22 years when in September 1940 the Braves pounded the Phillies, their favorite target for such mayhem (28), 17-6 and the following September did the same to the Cardinals, 17-7. But on June 30, 1951, the visiting Giants were pummeled 19-7, the high mark that will stand forever. Vern Bickford survived six unearned runs and beat crafty Sal Maglie (12-4). First baseman Earl Torgeson smashed two home runs, one a grand slam, for seven RBIs, and catcher Walker Cooper added three RBIs. Oddly, opposing African-American center fielders Willie Mays and Sam Jethroe were the only batters hit by pitched balls during the slugfest. As for margin of victory, the 16 was finally equaled on September 12, 1952, when in the second game of a doubleheader the Pirates were shut out 16-0 by Ernie Johnson, behind second baseman Jack Dittmer's three RBIs and four runs (career high), catcher Paul Burris's four RBIs (second highest of career), and Torgeson's four scores. Rookie Eddie Mathews (.237) contributed a meaningless single and three whiffs. One-year-Buc wonderbust Ron Necciai lasted eight outs (eight runs) and got the loss. Future Pirate legend Bob Friend won the first game 8-1. For the sake of balance: The Cubs hold the "negative" margin record by embarrassing the Braves 24-2 on July 3, 1945. The Reds are second, running up a 19-2 trouncing at the Wigwam on August 2, 1924, game two.
Additional Stats
Boston Braves 16
Brooklyn Robins 0
---
Braves Field
Boston, MA
Box Score + PBP:
Corrections? Additions?
If you can help us improve this game story, contact us.
Tags
https://sabr.org/sites/default/files/RawlingsJohnny.png
600
800
admin
/wp-content/uploads/2020/02/sabr_logo.png
admin
2017-06-01 19:03:44
2020-04-17 10:25:49
May 7, 1918: Boston Braves blow out Brooklyn, 16-0