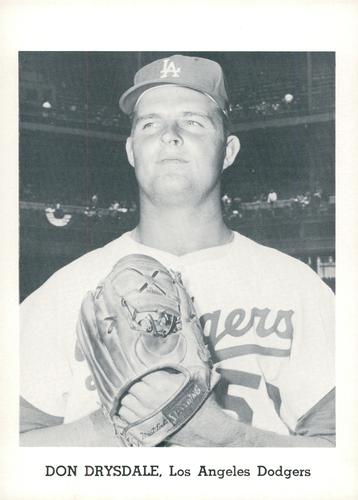 October 10, 1965: Dodgers' small ball ties the World Series in Game Four
---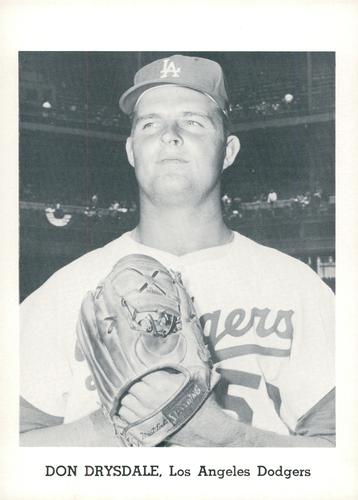 The famous line in the movie A League of Their Own, "There's no crying in baseball," came about because Tom Hanks' character, Jimmy Dugan, brought tears to the eyes of outfielder Evelyn Gardner by screaming at her for missing the cutoff man. It's a good thing there's no crying in baseball because judging by the way the Minnesota Twins played in Game Four of the 1965 World Series, when two outfielders missed the cutoff man and infielders and pitcher threw the baseball all over the field, the locker room would have been a veritable waterworks after the game.
It must have been frustrating for the Twins because in addition to their fielding miscues, they were matched home run for home run by the Dodgers, even though the Minnesotans hit almost twice as many homers as Los Angeles during the season (150 to 78), and the Dodgers evened the World Series at two games apiece with a convincing 7-2 trouncing.
Game Four saw a rematch between Game One starters Don Drysdale and Jim "Mudcat" Grant. Unlike Game One, in which Drysdale was lifted in the third inning, this time he went all the way, giving up five hits and striking out 11 while walking only two. On the other hand, if this Grant were at Appomattox, he would have signed the surrender papers instead of Robert E. Lee. He pitched five innings (plus two batters in the sixth), gave up five runs (four earned) on six hits, struck out two, and walked one.
The Dodgers made it clear very early that they were going to use every weapon in their offensive arsenal to win this one. The Twins also made it clear that they needed some practice in the fundamentals that make for a winning ballclub. Shortstop Maury Wills led off the bottom of the first with an infield single that would have been an out, but first baseman Don Mincher, having both Grant and second baseman Frank Quilici to throw to, ended up tossing it between them. Wills collided with Quilici on the play. After stealing second, Wills went to third when Grant failed to cover first on a groundball by center fielder Willie Davis. With Davis at first, Wills scored on a groundout to second by right fielder Ron Fairly that would have been an inning-ending double play, but shortstop Zoilo Versalles was late in getting to the ball.
"My spikes stuck like I stepped on a piece of gum," explained Versailles.1
Dodger small ball succeeded again in the bottom of the second. First baseman Wes Parker reached first on a bunt single and then stole second and continued to third when Grant uncorked a wild pitch. Then Parker scored on an error by second baseman Frank Quilici.
Drysdale was cruising along, allowing only two hits through the first three innings. But in the fourth, Harmon Killebrew, the Twins' leading home-run hitter during the season with 25, belted a solo home run to bring the Twins to within one.2 The Dodgers got that one back in the bottom of the inning with some power of their own, as Parker parked one into the right-field seats, making the score 3-1. It was Parker's fifth hit in nine at-bats against the Twins, and the ninth time he had reached base in 14 plate appearances.
The Twins made it interesting in the top of the sixth when right fielder Tony Oliva, to that point just 2-for-14 in the Series, hit a shot into the right-field seats. It was his first dinger in nearly two months. But any chance of a Minnesota comeback ended in the bottom of the inning when they completely fell apart. Grant prepared for a trip to the showers by walking third baseman Jim Gilliam and allowing a single to right by Davis. Davis advanced into scoring position when Oliva overshot the cutoff man and threw to third in an ill-advised attempt to cut down Gilliam. After Al Worthington replaced Grant, Fairly singled to center through a drawn-in infield, scoring Gilliam and Davis, and Fairly made it to second when center fielder Jimmie Hall did what Oliva had done – bypassed the cutoff man and threw directly to the plate. Feeling left out of the mistake-fest, Worthington allowed Fairly to score when he made a throwing error on a bunt single by left fielder Lou Johnson . Johnson, who was credited with a hit, made it to second on the miscue, overran the bag and was tagged out by Quilici after a rundown. Overall, the Dodgers scored three runs in the inning on three singles and poor defense by the Twins.
It was all over except the shouting by this point, and the fans no doubt shouted themselves hoarse when Johnson put the exclamation point on the Dodgers' victory with a solo shot in the eighth.
After the game, Twins manager Sam Mele stated the obvious when he admitted that his team played poorly: "We didn't make the plays. We didn't play our best ball – missing cutoff men and not playing the grounders right," he said. "I'll talk to my players … and keep reminding them to do the things they've got to do."3
Despite allowing only two harmless singles and a walk through the first three innings, Drysdale didn't feel in complete command of his pitches until the fourth: "My fastball began to come on after about two innings and I'd say my curve around the third or fourth," he said. "This time I pitched my game. I didn't do that in Minnesota."4
Wills told reporters that the Dodgers' use of speed and one-base-at-a-time-type baseball was difficult for other teams to adapt to: "A type of game like ours will force players to rely on fundamentals," he said. "Players who have been around a long time have forgotten fundamentals and find it hard to go back."5
The Series was now tied 2-2, and the Twins had to go up against Dodgers ace Sandy Koufax in Game Five.
Sources
baseball-reference.com
Mason City (Iowa) Globe-Gazette
Modesto (California) Bee and News-Herald
San Bernardino (California) Sun
Sports Illustrated
Notes

Additional Stats
Los Angeles Dodgers 7
Minnesota Twins 2
Game 4, WS
---
Dodger Stadium
Los Angeles, CA
Box Score + PBP:
Corrections? Additions?
If you can help us improve this game story, contact us.
Tags
http://sabr.org/sites/default/files/DrysdaleDon.jpg
600
800
admin
/wp-content/uploads/2020/02/sabr_logo.png
admin
2016-07-22 13:05:07
2020-04-17 13:34:08
October 10, 1965: Dodgers' small ball ties the World Series in Game Four