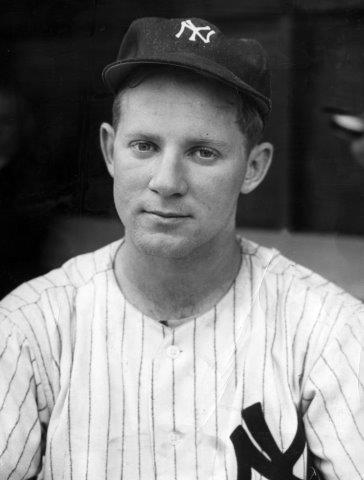 October 3, 1955: Yankees' Whitey Ford shuts down Dodgers to send World Series to deciding game
---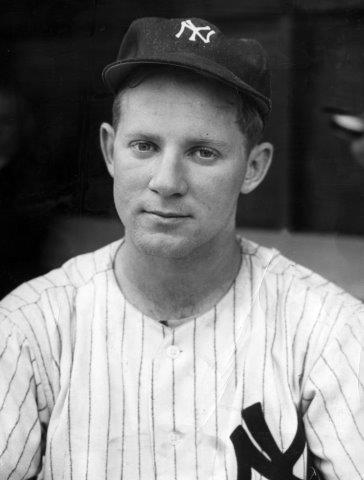 The Brooklyn Dodgers were all smiles after they swept the Yankees at Ebbets Field, leaving them just one game away from their elusive World Series championship. Duke Snider, the hero of the fifth game after hitting two home runs, was asked if it was his biggest day as a player. Snider responded, "No, that'll be tomorrow when we wrap this thing up." Other players were equally confident, with Jackie Robinson telling his teammates "Four straight, four straight. Just you wait and see."1
Stengel went with left-hander Whitey Ford to start the crucial game. Yankee right-handers were beaten soundly in the three previous games. Ford had pitched eight innings in earning the win in Game One, allowing just four hits while walking four and striking out two. The southpaw picked up where he left off in his previous outing, getting the Dodgers out in order while striking out two.
Dodgers manager Walter Alston chose Karl Spooner to start the sixth game. The lefty pitched three solid innings in the second game, striking out five and allowing just one hit. Perhaps Alston was thinking about how successful his relief corps had been throughout the Series in choosing Spooner over Don Newcombe, who had pitched 5⅔ innings, allowed eight hits, and struck out two in the Game One loss. Alston also told reporters, "Newk has had the flu, a sore arm and a sore back."2
Spooner walked leadoff batter Phil Rizzuto on a 3-and-2 pitch. It was Rizzuto's 51st Series game, which tied Joe DiMaggio's record. Rizzuto broke for second several times but every time Billy Martin fouled off the pitch. Spooner finally struck Martin out on a foul tip into catcher Roy Campanella's glove.
As Rizzuto headed for second, Campanella came up out of his stance, "reared up as if to fire and then hesitated; not once but twice. Finally, he fired to [second baseman Jim] Gilliam, who only then seemed to be arriving at the base. Rizzuto slid in safely, and most of the 64,000 fans turned to the guy next to them to inquire, "Wha' happen?"3
Gilliam said later, "I could've been there in time. I shortened up for Martin so I could go straight over without leaving a hole. I think the ball got caught in Campy's web." Campanella, though, said, "I had the ball out. I feinted to throw twice to get him out of there. I can't figure it."4 It turned out to be a costly mistake, especially because "the play seemed to unsettle Spooner."5
Spooner walked the next batter, Gil McDougald. Yogi Berra then hit a groundball past the mound. Spooner leapt for it and missed. Gilliam tried to scoop it up but "the ball, which had been taking distinct bounces at about knee-height, suddenly stayed down as Gilliam flicked his glove out."6 The ball rolled past him into center field; Rizzuto scored and McDougald ended up on third.
Hank Bauer, who was returning to the lineup after sitting out the three previous games with a leg injury, hit a single to left field that drove in McDougald and sent Berra to second. Bill Skowron was next. Stengel had inserted the righty back in the lineup to face the left-handed Spooner. After throwing two strikes, Spooner tried to "waste a fast ball, high and outside. The first baseman is very strong and he reached out, hacking the ball with a chopstroke. It was hit solidly and went half a dozen rows into the lower stands in right field."7 The Yankees grabbed a 5-0 lead and wouldn't look back.
Skowron's home run was the 17th of the Series (Brooklyn had nine and New York eight), tying a record the two teams set in 1953 in six games.
Alston reflected on the Dodgers' miscues afterward, saying "If we could have had any one of those two double plays, Spooner would have been out of the inning, and who knows what might have happened? Maybe he would have straightened out. He had good stuff, I thought. It's just that his control was off."8
After Skowron's homer, Russ Meyer replaced Spooner. The first batter he faced, Bob Cerv, reached on an infield single when Meyer failed to cover first base. But then the right-hander settled down, striking out Elston Howard and getting Ford to fly out to end the first. He pitched 5⅔ scoreless innings before he was lifted for a pinch-hitter.
Ford remained "calm and cool" as he tossed "one of his characteristic games," the New York Times observed, adding, "There were any number of times that Ford seemed to be on the verge of skidding. But each time he righted himself."9
Meyer walked Berra in the third and surrendered a single to Bauer. Then Skowron hit a fly ball that forced Snider from the game when he ran into a hole in the outfield while making the out. "Just as I caught the ball I stepped in something," he said. "I don't know what it was; all I know is I hit something, the knee buckled and popped."10
The Dodgers got a run in the fourth. Pee Wee Reese led off with a single. Then "the crowd heard the stunning announcement, 'Zimmer now batting for Snider,'"11 and buzzed with puzzlement. Snider had struck out in the first inning and now Don Zimmer did the same. But Ford walked Campanella, and Carl Furillo singled to plate Reese. It was the Dodgers' lone run of the afternoon.
Brooklyn had one more scoring chance, in the seventh. With one out, Sandy Amorós singled. Frank Kellert, batting for Meyer, flied out. Ford uncorked a wild pitch that sent Amorós to second, then walked Gilliam. Reese hit a groundball that was headed for right field. But first baseman Joe Collins streaked to his right, scooped up the ball and fired to second to nip Gilliam. His brilliant fielding play ended the Dodgers threat.
Stengel said later that he was proud of Collins's defense. "Today he came through for me, like I told you, on defense," the manager said. "He took us out of a dangerous spot in the seventh when he made that great play on Reese and forced Gilliam at second. That killed their last chance."12
Ford went through the Dodgers lineup in order in the final two innings, striking out three of the six batters. The lefty ended up with eight K's for the game while allowing four hits and walking four. Ford said, "Today I had what I call my little sinker. It's a low fast ball that breaks down and away from right-handed hitters. That's the pitch that they were hitting on the ground. But I don't always have that pitch. I'll have it for a couple of games and then lose it. Then I get it back and today it was there and it was my best pitch."13
Stengel told reporters, "I thought Ford was better than he was on Wednesday because no balls were going over the outfielders' heads."14 Catcher Berra said of Ford, "He mixed 'em up real good today. He dropped in a lot of changeups in the late innings, and his curve was going in all the right places all afternoon."15 (Berra, playing in his 39th World Series game, finished with the record for the most World Series games as a backstop.)
Asked if he thought Snider's injury had helped the Yankees, Stengel said with a smile, "It didn't come soon enough. That guy stayed healthy too long." Rizzuto chimed in, saying, "I think that Snider should take another day of rest. He certainly has given them their big punch."16 As for Snider, he said, "I gotta play tomorrow. If I can walk, I'll play."17 Bauer, the Yankee outfielder who had pulled a muscle trying to steal in Game Two, was equally adamant about taking the field one more time, saying, "I'll play tomorrow even if I have to do it on one leg. I don't want to miss the big one."18
The World Series would now come down to Game Seven for the 12th time. It was also the third time the crosstown rivals would take the Series to the limit, just as they had in 1947 and 1952. Asked to predict the outcome of the Series, Stengel observed, "I have applied myself to the problem and weighed every factor, and it is my considered judgment that I haven't the foggiest ruddy notion what's going to happen."19
Sources
In addition to the sources cited in the Notes, the author used Baseball-Reference.com and Retrosheet.org for box-score, player, team, and season information as well as pitching and batting game logs, and other pertinent material.
baseball-reference.com/boxes/NYA/NYA195510030.shtml
retrosheet.org/boxesetc/1955/B10030NYA1955.htm
Notes
1 Roscoe McGowen, "Alston Will Send Newcombe or Spooner Against Yankees at Stadium Today," New York Times, October 3, 1955: 30.
2 McGowen.
3 Dick Young, "Snider Will Play 'If I Can Walk,'" New York Daily News, October 4, 1955: C58.
4 Young.
5 John Drebinger, "Yanks Tie Series, Downing Dodgers by 5-1 at Stadium," New York Times, October 4, 1955: 1.
6 Young.
7 Joe Trimble, "Yanks Square Series, Win 6th, 5-1," New York Daily News, October 4, 1955: C24.
8 Young.
9 Drebinger.
10 Young.
11 Drebinger.
12 Jim McCulley, "Stengel Pat on Lineup," New York Daily News, October 4, 1955: C58.
13 McCulley.
14 Paul Pinckney, "Brooks' Spirit Hit by Snider Loss," Rochester Democrat and Chronicle, October 4, 1955: 30.
15 McCulley.
16 Pinckney.
17 Young.
18 McCulley.
19 Red Smith, "Seers Couldn't Foretell Yesterday's Happenings," Rochester Democrat and Chronicle, October 4, 1955: 31.
Additional Stats
New York Yankees 5
Brooklyn Dodgers 1
WS, Game 6
---
Yankee Stadium
New York, NY
Box Score + PBP:
Corrections? Additions?
If you can help us improve this game story, contact us.
Tags
https://sabr.org/sites/default/files/images/Ford-WhiteyHS_NBL.jpg
600
800
sabr
/wp-content/uploads/2020/02/sabr_logo.png
sabr
2020-07-01 16:47:04
2020-07-01 16:47:39
October 3, 1955: Yankees' Whitey Ford shuts down Dodgers to send World Series to deciding game