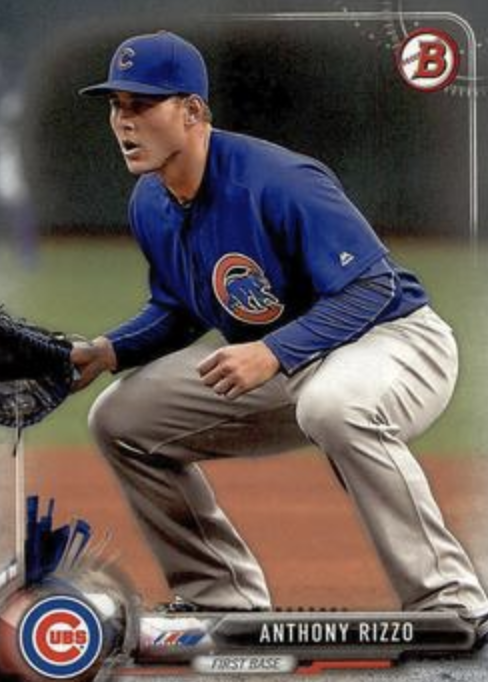 October 9, 2017: 'Respect me! Respect me!' Cubs overcome 4 errors to defeat Nationals in Game 3
---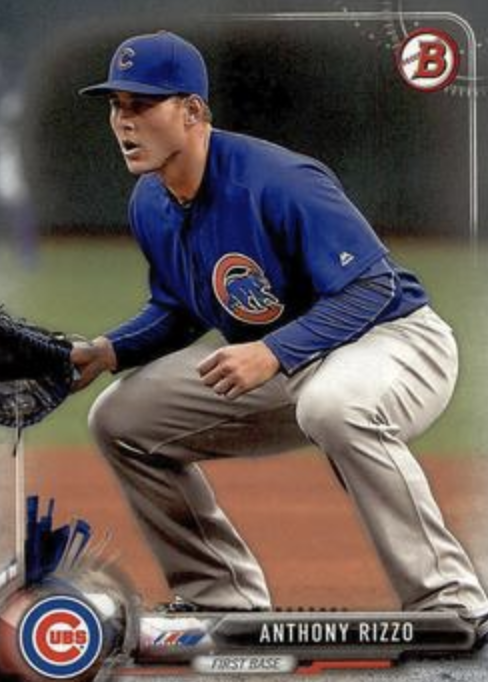 In Game Three of the 2017 National League Division Series against the Washington Nationals, the Chicago Cubs didn't get their first hit until the seventh inning.
The Cubs recorded only four hits in the game (just one off Nats starter Max Scherzer).
Those four hits matched the total of Cubs errors in the game, including two on one play by left fielder Kyle Schwarber.
During the game, Cubs manager Joe Maddon was lustily booed by the Wrigley Field fans for replacing starting pitcher Jose Quintana with reliever Pedro Strop, who promptly gave up a run-scoring double to Ryan Zimmerman.
And the Cubs' big offensive play was a bloop to left field by Anthony Rizzo, which "felt like it took about five minutes to drop," according to Schwarber.1
So naturally the Cubs came away with a 2-1 win, giving them a two-games-to-one lead in the series.
"It really does say a lot about us," Cubs third baseman Kris Bryant said after the game. "We're not going to get down if things aren't going our way early."2
Things definitely didn't go the Cubs' way against Scherzer, who was making his first start of the 2017 postseason after tweaking his hamstring nine days earlier. Scherzer had pitched two regular-season no-hitters during the 2015 season, and he displayed the e sort of form while holding the Cubs without a hit through the first six innings. Quintana was nearly as good for the Cubs, breezing through the first 5⅔ innings with only two hits allowed. Quintana looked to be out of the sixth when Daniel Murphy hit a fly ball in Schwarber's direction with two outs and the bases empty. But the ball clanked off Schwarber's glove, and then he kicked it while trying to pick it up. Murphy wound up on third base on Schwarber's double error. "I should have caught that ball and I didn't," Schwarber said after the game.3
Although the error was obviously no fault of Quintana's, he had now thrown 96 pitches, and Maddon replaced him with Strop to set up a righty-righty matchup with Zimmerman. The Wrigley Field fans voiced their displeasure with the move when Maddon made it – Chicago Tribune writer Paul Sullivan called it "an explosive booing of Maddon unprecedented at Wrigley"4 – and even more displeasure when Zimmerman doubled home Murphy with the first run of the game.
However, Scherzer's pitch count was mounting as well, and Ben Zobrist doubled on Max's 98th pitch of the game for the Cubs' first hit with one out in the seventh. Scherzer had set a pregame objective of 100 pitches, but said he was ready to exceed that total. However, Nationals manager Dusty Baker had seen enough; with the lefty-swinging Schwarber due up, he replaced Scherzer with left-hander my Solis. "It was very difficult," Baker said of the decision to lift Scherzer.5 "We were kind of 50-50 on what was going to happen," Scherzer said in describing the mound conference. "I know you guys are going to second-guess that. … I wasn't going to override anybody."6 However, the switch to Solis did not produce the desired results for Baker: Albert Almora pinch-hit for Schwarber, and singled home Zobrist to deadlock the game.
It was still 1-1 in the bottom of the eighth when the left-handed-hitting Rizzo stepped to the plate with two out and a man on second, facing righty reliever Brandon Kintzler. Once again Baker opened himself up to second-guessing: Instead of issuing an intentional walk to Rizzo and having Kintzler face right-handed-hitting Willson Contreras, he opted to bring in left-hander Oliver Perez to pitch to Rizzo. The move seemed to fire up Rizzo, who was caught screaming "Respect me! Respect me!" at Baker.7 Perez induced Rizzo to loft a soft blooper to left field, but the ball dropped between Nats shortstop Trea Turner, left fielder Jayson Werth and center fielder Michael Taylor for the hit that gave the Cubs the lead. "The ball was kind in never-never land out there between three merging players on our team," said Baker. "He couldn't have [placed it] any better if he had thrown the ball in there."8 Wade Davis set down the Nationals in order in the ninth to preserve the 2-1 Cubs win.
"We just hung in there," said Zobrist, who had committed one of the four Cubs errors, after the game. "There was no panic on the dugout. There was no thought that it wasn't going to happen. It was just when is it going to happen, that was the question. When you make mistakes as a team, the mantra is: 'So what? Now what?'"9 It was the first time in the Cubs' long history that the team won a postseason game while making four or more errors.
The Cubs would lose Game Four to the Nationals at Wrigley, but then advance to the National League Championship Series with a 9-8 victory in Washington in Game Five. As for Dusty Baker, the Nationals' postseason defeat wound up costing him his job: Washington announced on October 20 that he would not be returning as manager.
This article appears in "Wrigley Field: The Friendly Confines at Clark and Addison" (SABR, 2019), edited by Gregory H. Wolf. To read more stories from this book online, click here.
Sources
In addition to the sources cited in the Notes, the author also accessed Baseball-Reference.com.
https://www.baseball-reference.com/boxes/CHN/CHN201710090.shtml
https://www.retrosheet.org/boxesetc/2017/B10090CHN2017.htm
Notes
1 Paul Sullivan, "Super Blooper," Chicago Tribune, October 10, 2017.
2 Mark Gonzales, "It's Respect-ability," Chicago Tribune, October 10, 2017.
3 Chris Kuc, "Left Field of Screams," Chicago Tribune, October 10, 2017.
4 Sullivan, "Super Blooper."
5 Jorge Castillo, "Dealt a Bad Hand, Max Scherzer Looks Like an Ace in Game 3 Loss to the Cubs," https://www.washingtonpost.com/sports/nationals/dealt-a-bad-hand-max-scherzer-still-looks-like-an-ace-in-game-3-loss-to-cubs/2017/10/09/88c30b54-ad22-11e7-9e58-e6288544af98_story.html; accessed 12-23-17.
6 Paul Skrbina, "Sad Max: Gem Goes to Waste," Chicago Tribune, October 10, 2017.
7 Gonzales, "It's Respect-ability."
8 Rick Morrissey, "Hear Anthony Rizzo Roar? The Nationals Did," Chicago Sun-Times, October 10, 2017.
9 Gordon Wittenmyer, "Cubs Overcome 4 Errors, Max Scherzer No-Hit Bit to Push Nats to Brink," Chicago Sun-Times, October 10, 2017.
Additional Stats
Chicago Cubs 2
Washington Nationals 1
Game 3, NLDS
---
Wrigley Field
Chicago, IL
Box Score + PBP:
Corrections? Additions?
If you can help us improve this game story, contact us.
Tags
https://sabr.org/sites/default/files/Anthony%20Rizzo.jpg
600
800
admin
/wp-content/uploads/2020/02/sabr_logo.png
admin
2020-01-09 14:09:54
2020-04-17 13:33:55
October 9, 2017: 'Respect me! Respect me!' Cubs overcome 4 errors to defeat Nationals in Game 3