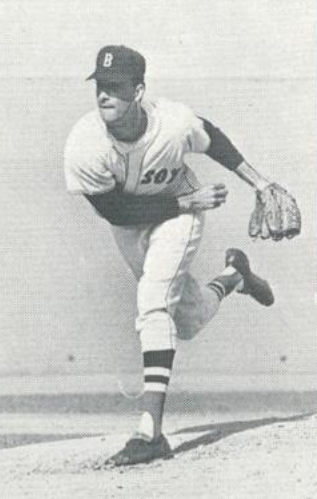 ---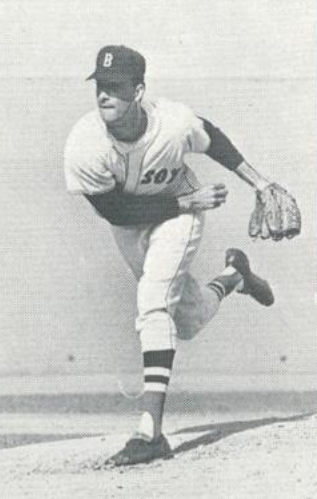 For the "Cardiac Kids," there was no place like home. More than 1,500 screaming fans greeted their darling Red Sox at Logan Airport on their return flight from St. Louis. The following day, U.S. Marines were called in to control over 15,000 cheering fans who lined the streets in Peabody in a tribute honoring Dick Williams. Actually, there were only eight Marines, and they were more like an honor guard, but it was an astonishing tribute to Williams and his wife Norma in the North Shore community where they had made their home since Dick Williams had been named manager. The city's population at the time of the 1960 census was 32,202.
While the Cardinals were noble hosts in their impressive new Busch Stadium with its symmetrical field and sparkling, picture-perfect facilities, perhaps only Fenway Park could provide the fitting ambiance to finish this magical season.
"Obviously this is the place for a World Series to reach its climax," wrote the Boston Globe's Bud Collins. "The Red Sox know they are America's team, even if the gods allow the Brewery Nine to win. Nothing that happens today or Thursday [a possible Game Seven] will change that. The Red Sox, having an affair with the Fate Sisters, saved baseball from boredom in 1967, and their Fenway should [serve as the venue for the final games] and be preserved as a historical shrine."1
The announced starters pitted Cardinals rookie pitcher Dick Hughes against Red Sox rookie hurler Gary Waslewski.
Gary Waslewski?
Neither starters Jose Santiago nor Gary Bell had met Red Sox rookie manager Dick Williams' expectations. If a player did not perform, Williams simply used another. Change was in order, and Williams elected Waslewski, who had pitched well in relief in Game Three.
Waslewski was set to start this vital game with only two prior wins, and but 42 regular-season innings pitched in major-league ball. This was his first start since July 29, nearly two and one-half months earlier.
Williams' choice in an elimination game came as a great surprise to those unfamiliar with his succeed-or-out approach. Even to those accustomed to his risk-taking efforts and his use of multiple players and lineups (89 different lineups in 162 regular-season games), this was Williams' biggest gamble.
For Waslewski, it was without a doubt the opportunity of a lifetime, a dream come true — and he established himself early, pitching a 1-2-3 first inning, striking out Lou Brock and Roger Maris in the process.
A four-home run attack sparked the Red Sox to an 8-4 victory, tying the World Series at three games apiece. Rico Petrocelli led the home run binge with two solo homers, with Reggie Smith and Carl Yastrzemski each adding solo shots of their own.
The Red Sox started the scoring in the second inning with Petrocelli's first home run of the Series, a line-drive shot to left field.
Then St. Louis took a 2-1 lead in the third. Julian Javier opened the inning with a double. With two outs, Brock singled to right field, scoring Javier. Brock stole second and scored on Flood's single to left.
The Red Sox unloaded their long-ball bats in the fourth,chasing starter Hughes. The Boston Bombers unleashed three home runs, starting with Yastrzemski who led off with a shot into the net above the left-field wall, his third home run of the Series. With two outs, Smith and Petrocelli hit back-to-back solo homers. Three home runs in one inning established a World Series record. Four home runs, four runs scored, all off Hughes. The BoSox led, 4- 2. "SHOTS HEARD 'ROUND THE WORLD" headlined the Boston Record American the next day.2
There were some St. Louis fans in the crowd who professed not to be impressed. All four were "cheap," they said. "All four, they claimed, would have been caught in spacious Busch Stadium."3
Waslewski pitched hitless ball in the fourth and fifth innings, but tired in the sixth, walking two of the first three batters, and was replaced by John Wyatt. Wyatt got the next two batters, thwarting the Cardinals threat.
The Redbirds tied the score in the top of the seventh on St. Louis' first Fenway home run, a two-run bomb by Brock deep into the center-field bleachers behind the Red Sox bullpen. Gary Bell called it a shot that could have "passed the spaceship Discovery."4
The Sox took the lead to stay in the bottom of the seventh. Pinch-hitter Dalton Jones started the rally with a one-out single to right field. Jones scored on Joe Foy's double, with Foy moving to third on the throw home. Mike Andrews singled through a drawn-in infield, scoring Foy. Yaz singled, and Andrews reached third base. Jerry Adair's sac fly brought in Andrews. Smith knocked in the final run with a ball that dropped between three Cards in short center field. The fourth Cardinals pitcher of the inning, Ray Washburn, retired Elston Howard for the final out.
Overall, there were 11 pitchers used in the game, setting a new World Series record — eight used by St Louis and three by Boston.
Gary Bell pitched the final two frames for Boston, earning the only save of the Series. John Wyatt got credit for the win, though some challenged the official scorer's ruling; they felt the "W" should have gone to Waslewski.5
Williams' faith in the freshman paid off. "Waslewski did one hell of a job. He had no starting jobs up here for quite a while, but he did it today. He was marvelous. I told him that when I went out there to take him out. He had thrown his best for as long as he could. I wanted six innings out of him, and he came pretty close."6
Game Six was symbolic of this miracle season — bucking the odds, another player used, another risk assumed, but another victory for Dick Williams and the Destiny Darlings.
The stage was set for a dream matchup between two undefeated aces, Jim Lonborg (2-0) and Bob Gibson (2-0).
Clif Keane's title to his October 12, 1967 front page Boston Globe article seemed like a fitting lead to Game Seven: "NOW… 'CINDERELLA' TRIES ON THE SLIPPER!"
The front-page headline of the Boston Record American read simply: "LONBORG AND CHAMPAGNE."
This article appears in "The 1967 Impossible Dream Red Sox: Pandemonium on the Field" (SABR, 2017), edited by Bill Nowlin and Dan Desrochers. To read more stories from this book, click here.
Sources
In addition to the sources mentioned in the Notes, box scores for this game can be found on baseball-reference.com, and retrosheet.org at:
https://www.baseball-reference.com/boxes/BOS/BOS196710110.shtml
http://www.retrosheet.org/boxesetc/1967/B10110BOS1967.htm
Notes
Additional Stats
Boston Red Sox 8
St. Louis Cardinals 4
Game 6, WS
---
Fenway Park
Boston, MA
Box Score + PBP:
Corrections? Additions?
If you can help us improve this game story, contact us.
Tags
https://sabr.org/sites/default/files/WaslewskiGary.png
600
800
admin
/wp-content/uploads/2020/02/sabr_logo.png
admin
2017-09-20 18:44:55
2020-04-17 13:34:05
October 11, 1967: Bucking the odds: rookie Waslewski leads Red Sox in Game 6