2014 SABR Analytics Conference: Research presentations
Here are research presentation abstracts for the third annual SABR Analytics Conference, March 13-15, 2014.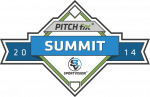 SABR and Sportvision are pleased to continue their collaboration to integrate the PITCHf/x Summit into the 2014 SABR Analytics Conference. Integrating these two popular gatherings of influential baseball analysts and thought leaders has further enhanced this event as the premier baseball analytics conference. Sportvision will manage a series of presentations specifically related to f/x data much like the PITCHf/x Summit. The presentations will be integrated with other SABR Analytics talks throughout the course of the event. These presentations are noted with italics below.
Here is the schedule of research presentations for the 2014 SABR Analytics Conference:
3:15-4:00 p.m., Thursday, March 13
RP1—Vince Gennaro, "An In Depth Study of Team Chemistry: A Progress Report"
The topic of clubhouse chemistry is not one that easily lends itself to the type of quantified analytics that are routinely generated from contemporary data sources. However, there is strong evidence that team chemistry can be an integral part of winning and a true differentiator among teams with sufficient talent. This on-going study consists of interviews with current and former players, coaches, managers, and front office personnel to delve into issues such as, the characteristics of team chemistry, its catalysts and deterrents, the role of the front office and manager and ultimately the payoffs from a positive clubhouse environment. The impact of the player life-cycle—from rookie to veteran—on clubhouse roles is also examined. The ultimate goal is to combine interview data with organizational studies in business, to create a framework and model of how team chemistry works, laying the foundation for future study.

Vince Gennaro is the President of SABR, the author of Diamond Dollars: The Economics of Winning in Baseball, a consultant to MLB teams and a regular contributor to MLB Network's "Clubhouse Confidential." This follows a successful business career, which includes diverse roles — CEO of an early stage public company, president of a billion-dollar division of PepsiCo, and ownership of a women's pro basketball franchise. He is on the Advisory Board of The Perfect Game Foundation, which is dedicated to helping young people build a career in sports.
3:15-4:00 p.m., Thursday, March 13
RP2—Postponed

11:30 a.m.-12:15 p.m., Friday, March 14
RP3—Graham Goldbeck, "An Introduction to In-Game Biomechanics Data"
* Sportvision PITCHf/x Summit presentation
For years baseball teams have sought after a new level of player performance data – biomechanics. Recent efforts to gather biomechanical data include outfitting players with motion tracking suits and sending them to pitch and hit in laboratories. But can these controlled environments produce data that's truly indicative of how players will perform in actual games? We at Sportvision have started to collect in-game biomechanical data on pitchers and hitters, which we see as the next frontier in data capture. This presentation will explore data points such as the pitcher's plant foot, shoulder, elbow, and hand at release, as well as several key areas of interest during a hitter's swing.

Graham Goldbeck is the Manager of Data Analytics and Operations at Sportvision, the company behind PITCHf/x, HITf/x, COMMANDf/x, and FIELDf/x. In the past, Graham was a writer for the website Beyond the Box Score and also worked as a baseball operations intern for the Oakland Athletics and Tampa Bay Rays.
11:30 a.m.-12:15 p.m., Friday, March 14
RP4—Kevin Tenenbaum and Dave Allen, "Scouting Bayes: A Bayesian Forecast with Scouting Priors"
The mainstream media, when talking about sabermetrics, often notes the tension between scouts and stats. Even though this tension is overstated, there is a tendency in the baseball community to treat these two types of information as independent entities. We use a bayesian framework to address this problem. Our framework combines quantitative scouting information (grades) with minor league performance to predict major league performance. This yields a distribution of predicted outcomes. We compare our predictions to those naive of scouting grades and to those of established projection systems.

Kevin Tenenbaum is a junior math major at Middlebury College. This past summer, he interned for the Baltimore Orioles. He is the co-founder of the Middlebury Baseball Analysis Club, and he spends his free time playing intramural sports, snowboarding, and log rolling. Dave Allen is a visiting assistant professor in the biology department at Middlebury College. He studies forest ecology. An avid baseball fan, Dave is also interested in the statistical study of baseball. His work has appeared at Baseball Analysts, FanGraphs, and The Hardball Times Baseball Annual.
3:00-3:45 p.m., Friday, March 14
RP5—Ben Jedlovec, "The Anatomy of a Stolen Base"
One of baseball's most exciting plays, the stolen base attempt has always been a complex showdown between the baserunner and the defense. Is the pitcher or the catcher more deserving of the credit or penalty when an opposing baserunner attempts a steal? Using Baseball Info Solutions data, we are able to break down the running game unlike ever before. With comprehensive pitcher delivery times, catcher pop times, and baserunner times, we have developed a model to accurately credit or penalize the pitcher, catcher, and basestealer for their contributions on the stolen base attempt. Taking it one step further, we will demonstrate a practical "Red Light/Green Light" model for stolen base strategy.

Ben Jedlovec is Vice President of Product Development & Sales at Baseball Info Solutions, where he guides the company's Research and Sales efforts. With BIS President & Owner John Dewan, he co-authored The Fielding Bible—Volume III in Spring 2012.
3:00-3:45 p.m., Friday, March 14
RP6—Jeff Zimmerman, "Using PITCHf/x data to help determine pitcher injury risk"
* Sportvision PITCHf/x Summit presentation
Pitchers have always been susceptible to injuries because throwing a baseball is an unnatural motion. However, PITCHf/x data now allows teams to know if a pitcher may be currently injured or in the future. Specific long-term injury causing traits can be detected. These include velocity, release points and command. Additionally, pitcher production can be examined during or just after a game to see if a player may be injured. With both the short and long term risks, metrics have been created to help monitor if a pitcher may be throwing hurt. While it is not possible to detect all injuries, some are easier to detect and therefore possibly prevent.

Jeff Zimmerman writes for FanGraphs, The Hardball Times and Royals Review, as well as at his own website, Baseball Heat Maps with his brother Darrell. In tandem with Bill Petti, he won the 2013 SABR Analytics Research Award for Contemporary Analysis. His injury-centric MASH articles were recently nominated for the 2013 Best Fantasy Baseball On-Going Series by the Fantasy Sports Writers Association.
11:00-11:45 a.m., Saturday, March 15
RP7— Bill Petti, "Quantifying and Understanding the Consistency of Pitchers"
Talent evaluators and fans alike have long thought that there are differences in how players distribute their performances over the course of a season. Even if two players have identical statistics at the end of the year, how and when that production came about could be very different. It's the basis for claiming that a player is good, but "streaky". Or that you "never knew which player you are going to get" on a given day. While most tend to believe that such differences exist there have been few attempts to quantify this phenomena and better understand its causes, if any. The questions this research will seek to answer are: To what extent do pitchers differ in how consistent their daily performances are with their seasonal averages? And, if there are differences among pitchers in how their performances are distributed, what are the causes of consistency and volatility? Are certain types of pitchers more or less prone to being consistent?

Bill Petti is a consultant focused on analytics and helping organizations use data more effectively. In his free time, he writes for FanGraphs and The Hardball Times, speaks about baseball research and analytics, and consults for a Major League Baseball team. Occasionally, Bill appears on radio and television, including MLB Network's "Clubhouse Confidential."
11:00-11:45 a.m., Saturday, March 15
RP8—Lewie Pollis, "If You Build It: Rethinking the Market for Front Office Personnel"
Most observers take it as given that the market for baseball operations personnel reflects a rational equilibrium for an industry with limited demand for labor and a high, inelastic supply of aspiring employees. In his senior thesis, Lewie Pollis deconstructs this model and questions the fundamental assumptions on which its economic rationality hinges. He then tests the most important justification for the way the current market works — that no single executive is worth significantly more to his or her team than his or her replacement would be — by estimating the variation in trading and free agent-signing skill among general managers. He concludes by discussing the implications of his findings and how they should change the way we conceive the market for front office employees.

Lewie Pollis is a senior at Brown University, concentrating in economics and political science. He is a freelance writer for ESPN Insider and has contributed to Baseball Prospectus, Beyond the Box Score, and several other publications. He worked as a Baseball Analytics Intern for the Cleveland Indians in 2013 and has accepted a position as a Baseball Operations Intern for the Cincinnati Reds starting in June.
For a complete schedule, visit SABR.org/analytics/schedule.
---
Originally published: February 26, 2014. Last Updated: February 26, 2014.
https://sabr.org/wp-content/uploads/2020/03/research-collection4_350x300.jpg
300
350
jpomrenke
/wp-content/uploads/2020/02/sabr_logo.png
jpomrenke
2014-02-26 18:28:35
2014-02-26 18:28:35
2014 SABR Analytics Conference: Research presentations