This Week in SABR: January 29, 2016
Welcome to "This Week in SABR!" Click here to view this week's newsletter on the web. Here's what we've been up to as of January 29, 2016:
---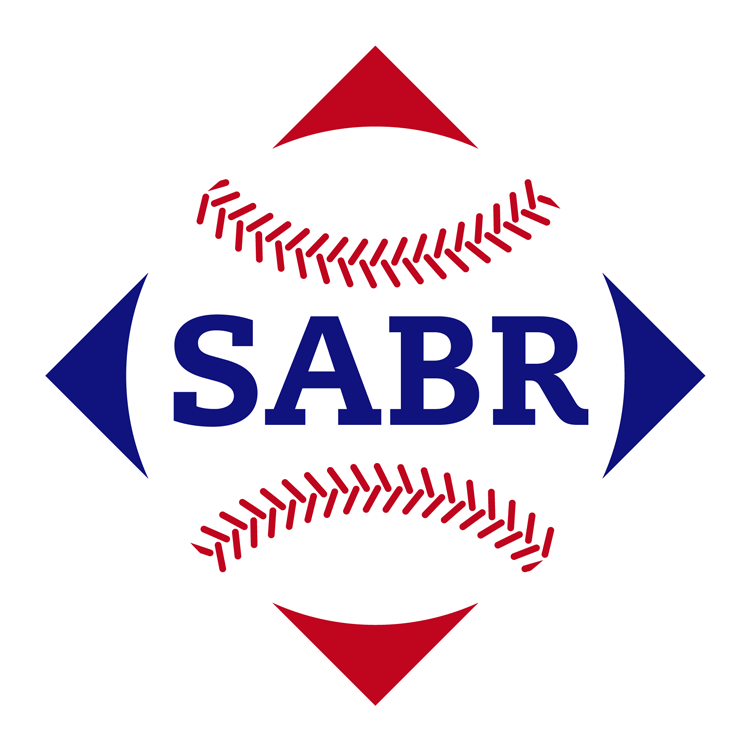 SABR's place in the baseball community is unique: our groundbreaking historical research gives us keen insight into the game's early origins and our deep connection with sabermetrics offers us a window into the innovative statistical analysis that has shaped the modern game.
As an organization, we're always looking forward — to the next SABR event, to the next research journal or book, to new baseball friends and new insights that will enhance our love of the game. We're also looking backwards — to our own four decades of tremendous growth and the strong influence that the history of the national pastime has played in all of our lives.
The new logo that we unveiled this week — SABR's first significant logo change in nearly 40 years — reflects our appreciation for baseball's past, present, and future. It also reflects our own past, present, and future, from our founding as a small group of devoted "statistorians" in Cooperstown to our diverse, passionate 6,300-plus members around the world today.
Prepared by a leading brand identity designer, Jerry Kuyper, and recommended by a SABR Board-approved committee last fall, the new logo is engaging, distinctive, and meaningful to the wide range of interests that our members have, a visually striking image that highlights the vibrant role SABR now plays in the baseball community.
We've also freshened up the look of our website at SABR.org this week, incorporating our new logo throughout the site and enhancing the experience for mobile and tablet visitors. We hope you'll take a spin around the website and check out the many great articles, resources, and benefits available to SABR members and all baseball fans online. If you haven't visited in a while, SABR members can log in to our members-only area at members.sabr.org using your e-mail address (username) and password.
It's an exciting time for SABR and we're proud to share this good news with you. We hope you are as pleased with the new logo as we are, and we look forward to many memorable moments to come!
To learn more, visit SABR.org.
---
You're not going to want to miss the seventh annual SABR Day on Saturday, January 30!
SABR Day is our annual Hot Stove gathering to celebrate the beginning of a new baseball season. It's always held on the weekend between the NFL championship games and the Super Bowl. On that day, SABR's regional chapters organize baseball events around the globe, and you're all invited to attend.
SABR Day meetings can include premier guest speakers, such as Roland Hemond, three-time MLB Executive of the Year and Buck O'Neil Lifetime Achievement Award recipient, who will speak at SABR Day in Phoenix; Greg Rhodes, former Executive Director of the Cincinnati Reds Hall of Fame and Museum, at our SABR Day event in Louisville; and a special Yogi Berra-themed SABR Day event at the New York Public Library, with Pulitzer Prize-winning columnist Dave Anderson, MLB.com writer and Yogi's granddaughter Lindsay Berra, Bergino Baseball Clubhouse owner Jay Goldberg, and Dave Kaplan, founding director of the Yogi Berra Museum & Learning Center.
SABR's oldest chapter, the Bob Davids Chapter, will have a special group of speakers at its SABR Day event in Arlington, Virginia: Chelsea Janes, Nationals beat writer for the Washington Post; Matt Kastel, Manager of Stadium Operations for Camden Yards; Samuel Mondry-Cohen, Director of Research and Baseball Analysis for the Nationals; Bruce Adams, co-founder of the Bethesda Big Train; and Tom Hetrick, author of MISFITS! Baseball's Worst Ever Team on the 1899 Cleveland Spiders.
Other guest speakers for SABR Day include Bob Wirz, former Press Manager for two MLB commissioners (Connecticut); front-office executives Mike Girsch (St. Louis), Trevor Patch (Denver), Larry Blustein (Fort Lauderdale), and Tony Siegle and Mike Port (Phoenix); MLB Official Historian John Thorn (Rochester); college baseball coach Ray Birmingham (Albuquerque) and administrators Megan Shreffler and Sean Moth (Louisville); and authors/writers Jason Beck and Dan D'Addona (Detroit), Kirk McKnight and Ron Kantowski (Las Vegas); Norman Macht, Andy McCue, and Carlos Bauer (San Diego).
Some SABR chapters, such as those in Boston, New Orleans, and Tallahassee, are meeting informally at a restaurant or library just to talk baseball or present their new research. Other chapters, such as Minneapolis and Seattle, will participate in their local MLB team FanFests scheduled for Saturday.
In Cincinnati, we'll have Reds beat writers C. Trent Rosecrans of the Cincinnati Enquirer and Mark Sheldon of MLB.com, along with authors Mark Bricker and Doug Feldman and artist Chris Felix.
In Cooperstown, we'll listen to some great research presentations from Pete Henrici, Jeff Katz, Gabriel Schechter, and more at the Baseball Hall of Fame's Bullpen Theater.
In Philadelphia, we'll hear from former Phillies player and farm director Howie Bedell, along with authors Rich Westcott and Dick Rosen, at Temple University's Center City campus.
In San Francisco, filmmaker Jon Leonoudakis will introduce a special screening of his new documentary, Hano!, on the legendary sports writer Arnold Hano.
In Toronto, join us for a sneak peek at SABR member Bill Humber's "Baseball Spring Training" class (now in its 38th year!) at Seneca College. This special class is free to all fans only on SABR Day, January 30, and will include research presentations and discussions on Canadian baseball history.
The Chicago and Milwaukee chapters plan to meet in the middle — at the Brat Stop in Kenosha, Wisconsin — for a meeting with guest speakers including writers Scott Lindholm, Meredith Wills, and Dennis Pajot.
All baseball fans are welcome on SABR Day; you don't have to be a SABR member to attend, although if you like what you see we hope you'll sign up.
You can find details of all 33 meetings scheduled for SABR Day 2016 at SABR.org/sabrday. Find one near you and join us!
SABR Day doesn't end at midnight! Some chapters held their SABR Day meetings last week, due to venue or schedule availability. But don't miss the upcoming Babe Ruth Chapter event in Baltimore on Saturday, February 6, with guest speakers including SABR Vice President Bill Nowlin, a Red Sox historian and prolific author; John Eisenberg, Baltimore-based author and sportswriter who has written nearly 10 books including From 33rd Street to Camden Yards: An Oral History of the Baltimore Orioles; Brian Engelhardt, author of the recently released Reading's Big League Exhibition Games; John Holway, esteemed Negro Leagues historian; and Mike Gimbel, former consultant on player evaluation for the Boston Red Sox and Montreal Expos. The meeting at Towson University's Smith Hall is open to all baseball fans. (Click here for details or to RSVP.) The Orlando chapter is also planning to meet on February 6. Find complete details at SABR.org/sabrday. Hope to see you there!
---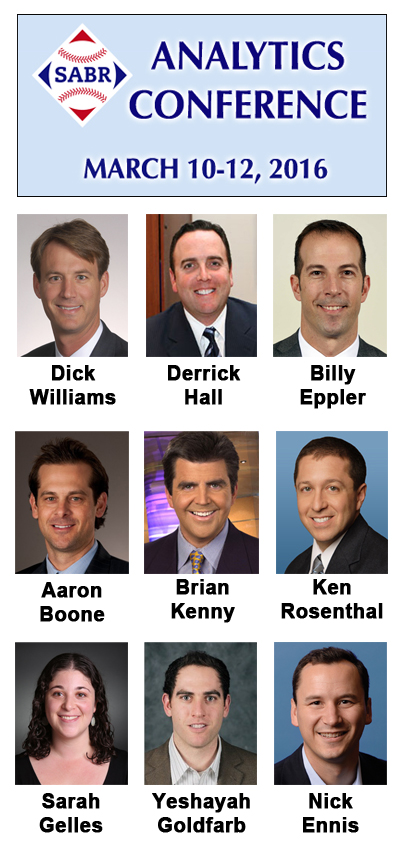 The fifth annual SABR Analytics Conference is coming up soon, and if you're on the fence about registering, the early-bird discount will expire at 11:59 p.m. MST on Friday, February 12, 2016.
Once again, we're bringing together the top minds of the baseball analytic community under one roof to discuss, debate and share insightful ways to analyze and examine the great game of baseball.
The schedule will consist of a combination of Guest Speakers, Panels, and Research Presentations — plus the unique Diamond Dollars Case Competition, in which undergraduate, graduate, and law school students from across the country analyze and present a real baseball operations decision.
Conference registration is available now at the SABR Store.

Click here to register!

The conference is open to all baseball fans. The early registration rate is $395 for SABR members and $495 for nonmembers, or $350 for currently enrolled high school or college students (includes one-year membership to SABR). The early-registration discount expires on Friday, February 12.
Book your hotel room: The 2016 SABR Analytics Conference will be held Thursday, March 10 through Saturday, March 12 at the Hyatt Regency Phoenix, 122 N. 2nd St., Phoenix, AZ 85004. Click here to book your hotel room at the special SABR group rate of $179/night (plus tax) for double occupancy. Or call (602) 252-1234 and mention that you're with the SABR Analytics Conference. The cutoff date to book your room is Friday, February 12.
Our featured speakers and panelists are expected to include: Derrick Hall, President/CEO, Arizona Diamondbacks; Dick Williams, Senior Vice President/General Manager, Cincinnati Reds; Billy Eppler, General Manager, Los Angeles Angels of Anaheim; Aaron Boone, ESPN analyst and former major-leaguer; Dallas Braden, ESPN analyst and former major-league pitcher; Brian Kenny of MLB Network; Ken Rosenthal, MLB Network and FoxSports.com; John Dewan; owner, Baseball Info Solutions; broadcaster Mike Ferrin of the Arizona Diamondbacks and MLB Network Radio; front-office executives Nick Ennis of the San Diego Padres, Sarah Gelles of the Baltimore Orioles, and Yeshayah Goldfarb of the San Francisco Giants; SABR President Vince Gennaro; Dan Migala of Property Consulting Group; Eno Sarris of FanGraphs; and Michael Bentley of Blast Motion as featured speakers at the 2016 SABR Analytics Conference.
Click here to read bios for all of our speakers and panelists. All speakers are subject to change based on availability.
Visit SABR.org/analytics for more information.
---
We're pleased to announce the finalists for the 2016 SABR Analytics Conference Research Awards, which will recognize baseball researchers who have completed the best work of original analysis or commentary during the preceding calendar year.
Nominations were solicited by representatives from SABR, Baseball Prospectus, FanGraphs, The Hardball Times, and Beyond the Box Score. Here are the finalists for the 2016 SABR Analytics Conference Research Awards:
Contemporary Baseball Analysis
Contemporary Baseball Commentary
Historical Analysis/Commentary
Details and criteria for each category can be found here. Only one work per author was considered as a finalist.
Voting for the winners will be conducted online beginning next week at SABR.org, BaseballProspectus.com, FanGraphs.com, HardballTimes.com, and BeyondtheBoxScore.com, with results weighted equally at 20%.
Results will be announced and presented at the fifth annual SABR Analytics Conference, March 10-12, 2016, at the Hyatt Regency Phoenix in Phoenix, Arizona. Learn more or register for the conference at SABR.org/analytics.
---
For those of you whose memberships expired recently, there's still a little time left to renew and be a part of the SABR community again in 2016. If you've already renewed, we thank you for your support and look forward to another exciting year ahead.
Renew now to receive the Spring 2016 edition of the Baseball Research Journal, plus discounts on registration to the 2016 SABR Analytics Conference and SABR 46 in Miami, and a lot more! Please note: We MUST receive your dues by February 28, 2016, in order for you to receive the upcoming BRJ.
Here's how to renew: You can renew your membership for 1 year or 3 years online at the SABR Store; by phone at (602) 496-1460; or by mailing this downloadable PDF form and your payment to the SABR office at Cronkite School at ASU, 555 N. Central Ave. #416, Phoenix, AZ 85004.
Logging in: If you've had trouble logging in this week, please try resetting your password using this link and then try again at the link above: https://sabr.site-ym.com/general/email_pass.asp. We apologize for any inconvenience, but we appreciate your patience!
Dues are the same as they have been in recent years: for this, you get two editions of the Baseball Research Journal, the expanded e-book edition of The National Pastime; 8-10 free e-books published by the SABR Digital Library; "This Week in SABR" every Friday; access to research resources such as Paper of Record (with complete archives of The Sporting News); discounts to all SABR conferences such as the National Convention (Miami 2016), the SABR Analytics Conference, the Jerry Malloy Negro League Conference, and the Frederick Ivor-Campbell 19th Century Conference; discounts to MLB.TV; and much, much more.
We believe SABR has something for everyone, from the active researcher to someone passionate about baseball. We hope you'll invite your friends, colleagues and family members to join at store.sabr.org.
---
The SABR Nominating Committee seeks nominations for candidates for the Spring 2016 elections. All candidates for the Board of Directors must have been members of the Society for at least the preceding four years to be eligible for election. Deadline for nominations is February 26, 2016. Nominees must prepare a Candidate Statement Form following guidelines that will be available from any Nominating Committee member.
The Candidate Statement Form must be received by the Nominating Committee chair no later than March 18, 2016.
The offices to be filled:
Vice-President (2-year term; currently Bill Nowlin)
Director (3-year term; currently Leslie Heaphy)
Director (3-year term; currently Chris Dial)
The Nominating Committee also seeks your input. Members are asked to submit office-specific questions for each of the offices open in this election. We also seek input on general questions for every nominee. Candidates will answer selected questions on the Candidate Statement Form. Regional Chapter leaders and Research Committee Chairs are especially encouraged to pass on this request to their respective members to better address member needs.
Self-nominations are welcome. If you would like to nominate yourself or another candidate or suggest a question for the candidates, contact Nominating Committee chair Neal Traven at beisbol@alumni.pitt.edu.
---
D'oh! Add an excellent new book from the SABR Digital Library to your collection:
Nuclear Powered Baseball: Articles Inspired by The Simpsons Episode "Homer At the Bat"
Edited by Emily Hawks and Bill Nowlin
Associate editors: Russ Lake and Len Levin
ISBN (paperback): 978-1-9438-1611-8, $19.95
ISBN (e-book): 978-1-9438-1610-1, $9.99
Cover art by Bob Krieger
8.5″ x 11″, 205 pages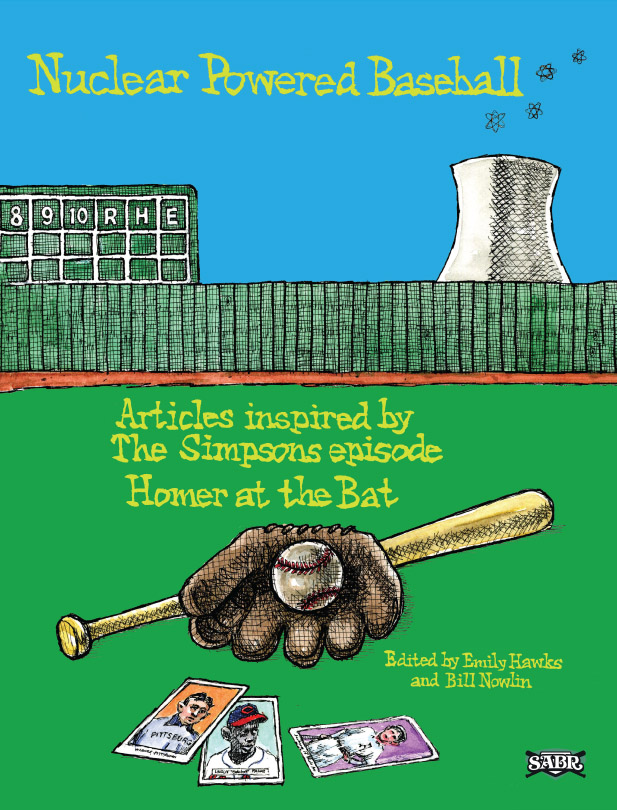 The Simpsons and baseball. Since its debut in 1989 (that's back in the last century!), The Simpsons has run for 27 seasons and (back in 2009) became the longest-running American scripted primetime television series. Though it would be considered sacrilege in some circles, some might even see it as a national pastime of its own.
The series has a long history with baseball and, in Season Three, the episode "Homer at the Bat" aired, on February 20, 1992. Co-editor Emily Hawks writes in her Introduction, "To see so many of the biggest MLB stars of the day in Simpsonian animated form — Ken Griffey Jr., Ozzie Smith, and Jose Canseco, just to name a few — seemed the most exciting thing in the world to this '90s kid. And the fact that they all lent their own voices to the parts seemed even cooler. It may have also been one of my first glimpses into baseball's early days. As a kid, I had no idea that Mr. Burns' dream squad — comprised of colorful names like Shoeless Joe Jackson, Pie Traynor, and Napoleon Lajoie — actually referenced real players. Those seemed like decidedly fabricated names to me!"
They weren't. They were real ballplayers. And, one way or another, Simpsons writers have worked the names of 68 major-league ballplayers into one episode or another. Football's Joe Namath, Warren Sapp, and Johnny Unitas have appeared in shows. So have basketballers Kobe Bryant, Magic Johnson, Yao Ming, and Dennis Rodman. Without doing exhaustive research, we believe there may be more baseball players than the other pro sports combined.
Some 27 members of the Society for American Baseball Research (SABR) have collaborated in Nuclear Powered Baseball to tell the stories of each player — past and present — featured in the classic Simpsons episode. The biographies compiled here take the players well beyond their two-dimensional caricatures, and present a well-rounded view of their lives in baseball. We've also included a few very entertaining takes on the now-famous "Homer at the Bat" episode from prominent baseball writers Jonah Keri, Erik Malinowski, and Bradley Woodrum. As an added bonus, we've also included Joe Posnanski's piece on the Season 22 sabermetric-themed episode, "MoneyBart."
Contributors include: Frederick C. Bush, Alan Cohen, Stephen Constantelos, Geoffrey Dunn, Charles F. Faber, Jan Finkel, David Fleitz, James Forr, Emily Hawks, David Jones, Jonah Keri, Susan Lantz, Erik Malinowski, Shawn Morris, Bill Nowlin, Joe Posnanski, James Lincoln Ray, E.A. Reed, Cindy Thomson, John Thorn, Joseph Wancho, Steve West, Gregory H. Wolf, Bradley Woodrum, and Paul Zingg.
SABR members, get this e-book for FREE!
SABR members will get discounted rates for all Digital Library publications, including many for free. Visit SABR.org/ebooks to download all past titles.
Having trouble downloading our e-books? To view PDF files on your computer, click here to download the free Adobe Reader software. Having trouble downloading e-books to your Kindle, Nook, Sony Reader or iPad? Click here for additional help.
---
The eighth annual Frederick Ivor-Campbell 19th Century Base Ball Conference will be held April 15-16, 2016, at the National Baseball Hall of Fame and Museum in Cooperstown, New York.
The 2016 conference will be highlighted by a keynote address from baseball historian Bill Humber, along with a panel discussion, "Baseball's 19th Century Movers and Shakers" with Bob Bailey, Ralph Carhart, Jerry Casway, and John Thorn; a special presentation by Henry Chadwick Award winner David Nemec ("Evolution of 'Hit by Pitch' and other Research Findings"); a Member Spotlight interview of Eric Miklich by Tom Simon; plus book signings, more research presentations, a welcome dinner, and more.
For more information, visit SABR.org/ivor-campbell19c or contact Peter Mancuso at peterplus4@earthlink.net.
---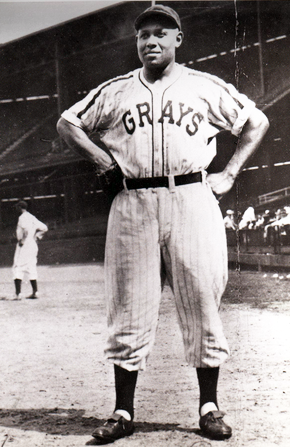 We're pleased to pass along this update to the Seamheads Negro Leagues Database from SABR member Gary Ashwill:
In 1938 the Homestead Grays solidified their dominance of the Negro National League. Winning both halves at a trot, Cumberland Posey's powerhouse team had essentially killed off interest in the league by September. At the end of the season a playoff scheme involving the top four teams was introduced, but the Grays pulled their team off the field partway through the first game and refused to participate any further, calling the whole enterprise into doubt. The Elite Giants were the eventual winners, but by then almost nobody was paying attention, and the Grays have always been considered the 1938 champions.

The Grays were led by Buck Leonard, who in the games we've recorded for the DB performed at a nearly superhuman level, hitting .460/.526/.800. Ray Brown went 10-0 with a 2.13 ERA, while Edsall Walker also went undefeated (7-0, 2.93). Newspapers failed to print box scores for many games, so a huge chunk of 1938's Negro league history remains outside the DB, at least for now. In Zanesville, Ohio, on July 27, Josh Gibson smashed four home runs in a game against the Memphis Red Sox—but there was no box score. In the 32 NNL games that were recorded for him, Gibson got 7 homers, and hit .366/.462/.688.
Read the full update here: http://seamheads.com/2016/01/25/negro-leagues-db-update-1938-negro-national-league/
To view the award-winning Seamheads Negro Leagues Database, visit http://www.seamheads.com/NegroLgs/index.php
---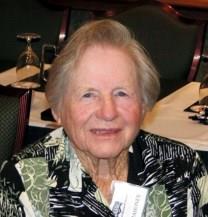 SABR member Marie "Red" Mahoney, the only Houston native to play in the All-American Girls Professional Baseball League and an active member of the local Larry Dierker Chapter, died on Saturday, January 23, 2016, at the age of 91.
During World War II, she worked at Gray Tool Company while playing fast-pitch softball for a local team. In 1947, she was recruited to play for the AAGPBL, which was immortalized in the movie A League of Their Own, first with the South Bend Blue Sox and then in 1948 with the Fort Wayne Daisies. As in her amateur years, Red's speed made her a desirable outfielder. Returning to Houston, she was employed by Kodak and her baseball career was largely forgotten until the 1992 release of the film starring Geena Davis. In 2006, Mahoney was inducted into the Texas Baseball Hall of Fame and spent her last years speaking around the country about the AAGPBL.
One of those appearances was at SABR's 2014 national convention in Houston, where Mahoney talked about her enthusiasm for playing both baseball and softball growing up.
"Softball is just pitchers. Baseball, you gotta really be on the ball," she said. "And I think that's what a lot of people really enjoy about baseball. It's pitching and hitting and running and stealing … the strategy, all those signals. … You have to be in it mentally. And it was fun. That was the best part of my life, those two years with the All-American girls."
Read her full obituary at SABR.org.
---
Behind the Numbers: Baseball SABR Style on SiriusXM, a new radio show hosted by SABR President Vince Gennaro, will return this weekend at its new time, 4:00-5:00 p.m. ET on Sundays, on MLB Network Radio.
You can listen to all recent episodes on-demand on the SiriusXM Internet Radio App.
Baseball SABR Style focuses on examining and interpreting the statistical analysis that plays a critical role in baseball today. It airs weekly throughout the year on MLB Network Radio, available to subscribers nationwide on XM channel 89, Sirius channel 209, and on the SiriusXM Internet Radio App.
For more information, click here.
---
SABR Baseball Research Award, due 1/31/2016: The SABR Baseball Research Award (formerly the Sporting News-SABR Baseball Research Award) honors those whose outstanding research projects completed during the preceding calendar year have significantly expanded our knowledge or understanding of baseball. To submit a nomination for the 2016 awards, please contact Bill Felber at bfelber@att.net.
McFarland-SABR Baseball Research Award, due 2/15/2016: The McFarland-SABR Baseball Research Award honors the authors of the best articles on baseball history or biography completed or published during the preceding calendar year. To submit a nomination for the 2016 awards, please contact Len Levin at lenlevin5@hotmail.com.
Please note: Only ONE entry per nomination will be considered (do not submit multiple nominations for the same award). For more information on SABR Awards, click here.
---
We've heard your feedback: Some of you have said you look forward to "This Week in SABR" every Friday, but sometimes there are just too many compelling articles and announcements to read every week. We're not complaining — hey, keep up the great work! — but we know the feeling. So in an effort to make the length of this newsletter more manageable to read, we'll summarize some of the repeating/recurring announcements in a special "In Case You Missed It (ICYMI)" section of "This Week in SABR".
Here are some major headlines from recent weeks that we don't want you to miss:
All previous editions of This Week in SABR can be found here: http://sabr.org/content/this-week-in-sabr-archives.
---
We'd like to welcome all of our new SABR members who have joined this week. You can find all Members-Only resources at members.sabr.org and the New Member Handbook can be downloaded here.
Please give these new members a warm welcome and help them make the most of their membership by giving them the opportunity to get involved in their local chapter or a research committee.
You can find contact information for any SABR member in the online membership directory (SABR.org/directory).
| Name | Hometown | | | Name | Hometown |
| --- | --- | --- | --- | --- | --- |
| Michael Anderson | Maumelle, AR | | | Kyle McCafferty | Champaign, IL |
| Daniel Badal | Oakland, CA | | | Nicholas Myhre | Alexandria, VA |
| Thomas Bunting | Madison, WI | | | Mary O'Malley | Chicago, IL |
| Gabriel Camacho | El Paso, TX | | | Lauren Osmer | Austin, TX |
| Michael Cohen | Bethesda, MD | | | Dustin Palmateer | Gloversville, NY |
| Lauren Cronin | Wheat Ridge, CO | | | Louis Riozzi | Jackson, NJ |
| Nicholas Denu | Pittsburgh, PA | | | Fernando Rodriguez Alvarez | Miami, FL |
| Walter D Duncan | Bowling Green, KY | | | Tom Rooney | Woodbury, MN |
| Ben Ellis | Rohnert Park, CA | | | George Schoder | Albuquerque, NM |
| Kathy Gorman | Mankato, MN | | | John Seddon Jr. | Carson City, NV |
| Bob Hilbig | Richmond Hill, ON | | | Timothy Smith | Ashburnham, MA |
| Brian Jestice | Hoffman Estates, IL | | | Mark Stewart | Washington, DC |
| Chris Ledesma | Moorpark, CA | | | Mark Thomsen | Ellicott City, MD |
| Kim Martin | Baytown, TX | | | | |
---
Here are the new SABR research committee updates this week:
Games Project: After helping to oversee the launch of the successful SABR Games Project two years ago, James Forr is stepping down as the director for the project, and he will be replaced by Chad Osborne and Bruce Slutsky, along with Greg Erion. The Games Project is an initiative to research and write articles on major-league and Negro League regular, postseason, and All-Star Games. These game accounts will complement Retrosheet and Baseball-Reference box scores as well as BioProject essays on the players involved. If you would like to get involved with the Games Project editing team, visit the Games Project FAQs page for more information.
Find all SABR research committee newsletters at SABR.org/research.
---
Here are the new regional chapter updates this week:
SABR Day: The 7th annual SABR Day is tomorrow! Find details on all 33 scheduled SABR Day meetings at SABR.org/sabrday.
Visit SABR.org/chapters for more information on SABR regional chapters.
---
Here is a list of upcoming SABR events:
All SABR meetings and events are open to the public. Feel free to bring a baseball-loving friend … and make many new ones! Check out the SABR Events Calendar at SABR.org/events.
---
Here are some recent articles published by and about SABR members:
Read these articles and more at SABR.org/latest.
This Week in SABR is compiled by Jacob Pomrenke. If you would like us to include an upcoming event, article or any other information in "This Week in SABR," e-mail jpomrenke@sabr.org.
Have trouble reading this e-mail? Click here to view this week's newsletter on the web.
Are you receiving our e-mails? "This Week in SABR" goes out by e-mail to all members on Friday afternoons. If they're not showing up, try adding "sabr.notes@sabr.org" to your contact list to ensure they show up in your inbox (and not the spam folder.)
---
Originally published: January 29, 2016. Last Updated: April 3, 2020.
https://sabr.org/wp-content/uploads/2020/03/research-collection4_350x300.jpg
300
350
sabr
/wp-content/uploads/2020/02/sabr_logo.png
sabr
2016-01-29 15:00:00
2020-04-03 14:39:13
This Week in SABR: January 29, 2016