This Week in SABR: March 11, 2016

Live from the fifth annual SABR Analytics Conference, welcome to "This Week in SABR!" Click here to view this week's newsletter on the web. Here's what we've been up to as of March 11, 2016:
---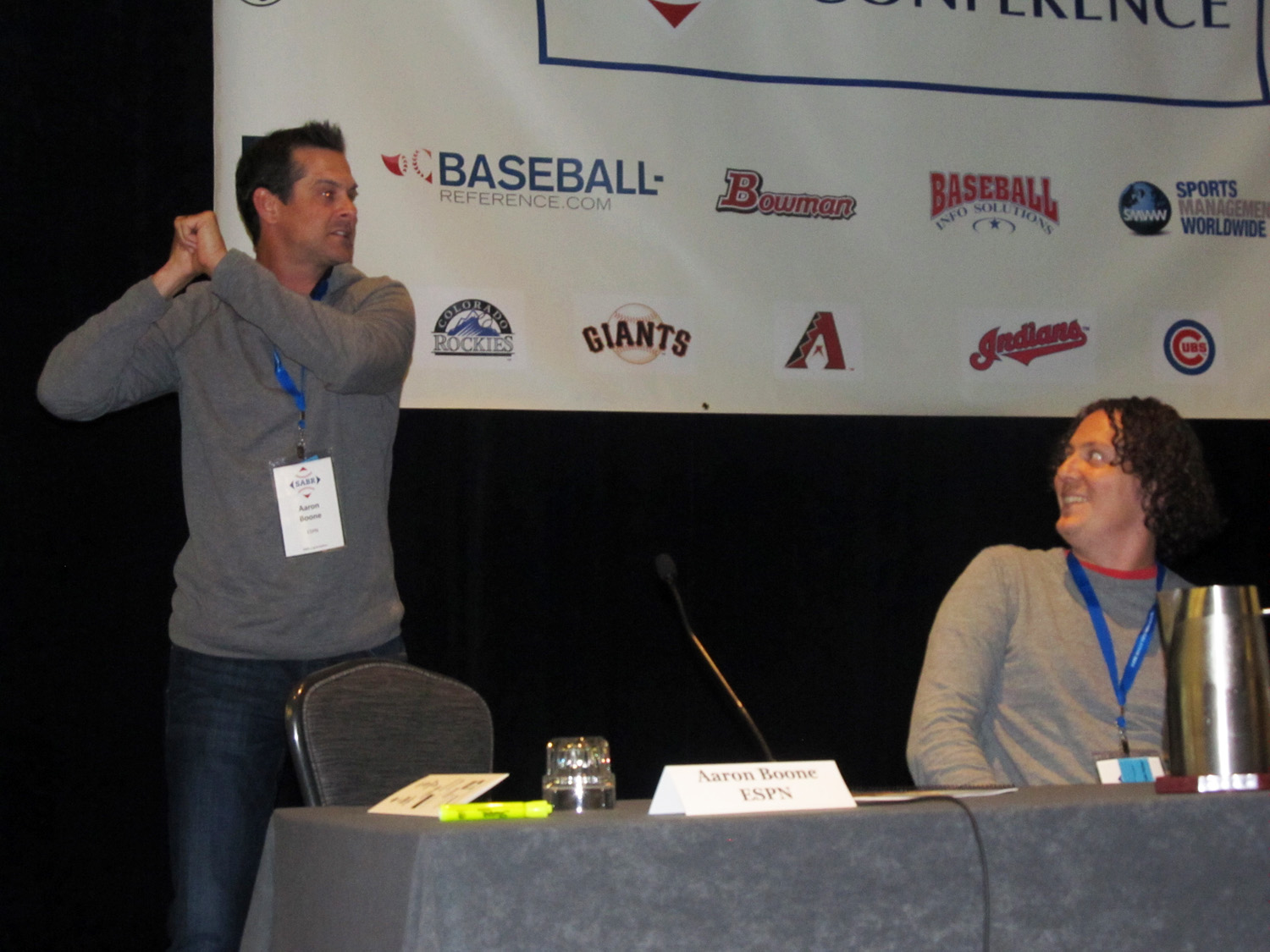 Couldn't make it to Arizona for the SABR Analytics Conference? Visit SABR.org/analytics for full coverage of this exciting event that brings together the top minds in the baseball analytics community in 2016. You'll feel like you're wandering through the Hyatt Regency Phoenix with stories and multimedia clips from the great panel discussions and research presentations on our schedule, photo galleries, and much more.
During the conference, you can follow along on Twitter by searching for the hashtag #SABRanalytics or by reading tweets from our account (@SABR) and from other conference attendees.
View our photo galleries from each day of the conference at SABR.org/analytics/photos.
We've already posted some highlights from the first two days at SABR.org/analytics:
The full schedule is available online at SABR.org/analytics/schedule.
---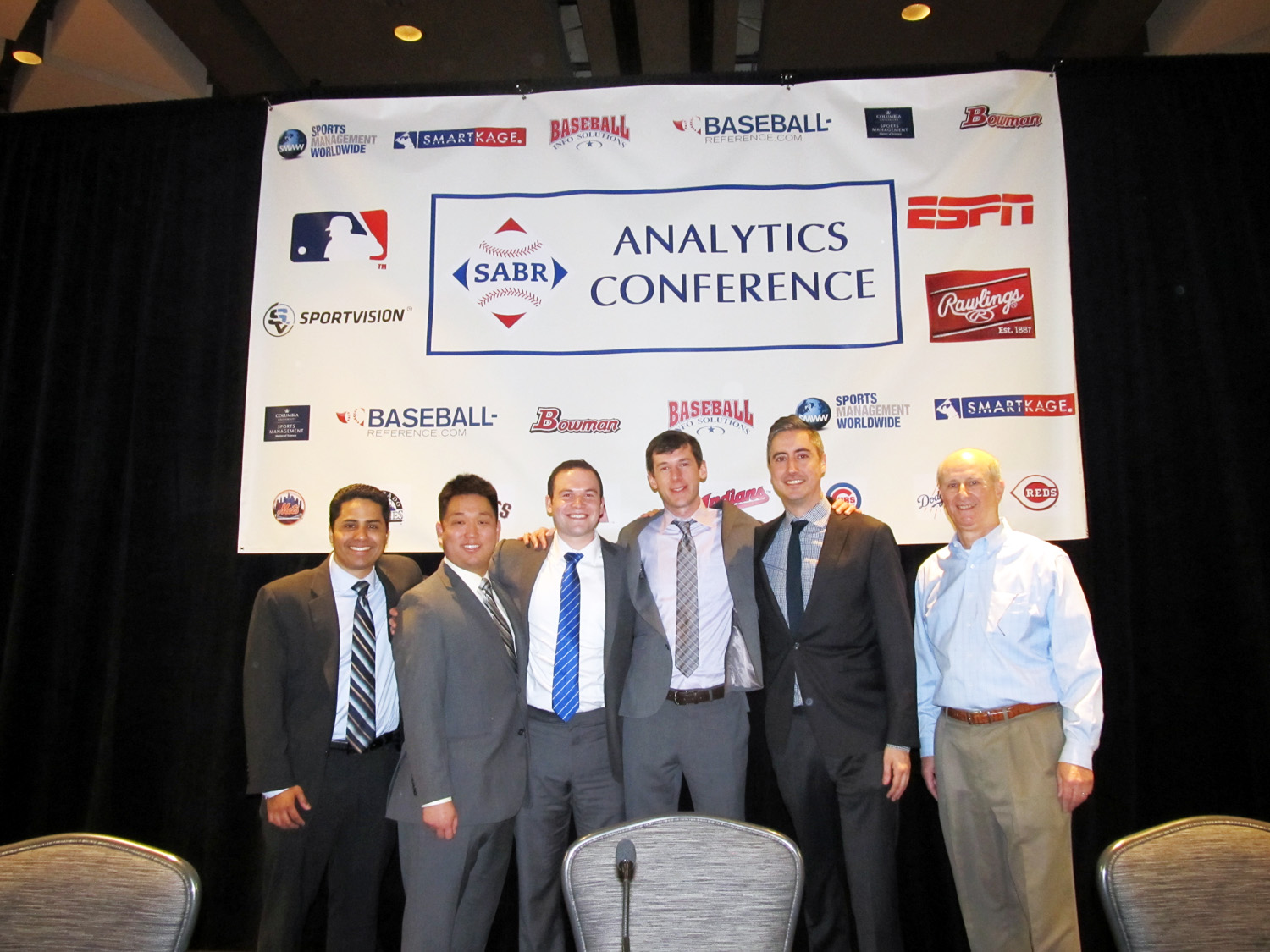 The 2016 Diamond Dollars Case Competition winners were announced Thursday, March 10 during the SABR Analytics Conference at the Hyatt Regency Phoenix in Phoenix, Arizona.
A team from Carnegie Mellon University's Tepper School of Business won the Graduate and Professional School Division. The team consisted of Nick Burton, Oscar Garcia, Richard Stavert, Bryan Lee, and captain Rob Rubenstein.
In the Undergraduate Divisions, the winning teams were from Ohio University and New York University's Tisch Institute for Sports Management, Media, and Business. Ohio's team consisted of Brian Baker, Nick Crawford, Harris Kaserman, and captain Sam Smith. NYU's team consisted of Tyler Ackerson, Cheng-Young An, Nadav Lev Friedmann-Grunstein, and captain Eli Nachmany.
In this year's case, students were asked to construct a 2016 bullpen from scratch for any given National League team, focusing on that team's quality of starting pitching, defense, home ballpark, division opponents, and other factors.
In the Diamond Dollars Case Competition, undergraduate, graduate and professional school students from colleges and universities across the country compete against each other by preparing an analysis and presentation of a baseball operations decision — the type of decision a team's GM and his staff is faced with over the course of a season. The cases are developed by Gennaro, author of Diamond Dollars: The Economics of Winning in Baseball, and consultant to MLB teams. The Diamond Dollars Case Competition is the first national competition to be based solely on baseball operations issues.
Four- to five-person student teams are asked to evaluate a baseball operations case problem. The student team presents their analysis and recommendations to a panel of judges that includes MLB front office executives.
This year's judges were Samuel Mondry-Cohen, Washington Nationals; Mike Debartolo, Washington Nationals; Scott Freedman, Philadelphia Phillies; Sarah Gelles, Baltimore Orioles; Ed Lewis, Arizona Diamondbacks; Matt Obernauer, Colorado Rockies; Dane Sorensen, St. Louis Cardinals; and Victor Wang, Cleveland Indians.
Other participating schools in the Graduate and Professional School Division were: University of Alabama's Manderson School of Business; Columbia University's Masters in Sports Management Program; and Ryerson University's MBA Program.
Participating schools in the Undergraduate Divisions were: Elon University; Loras College; Middlebury College; St. John Fisher College; Syracuse University; VCU-Maggie L. Walker Governor's School; and Virginia Polytechnic Institute and State University.
For more coverage of the 2016 SABR Analytics Conference, visit SABR.org/analytics.
---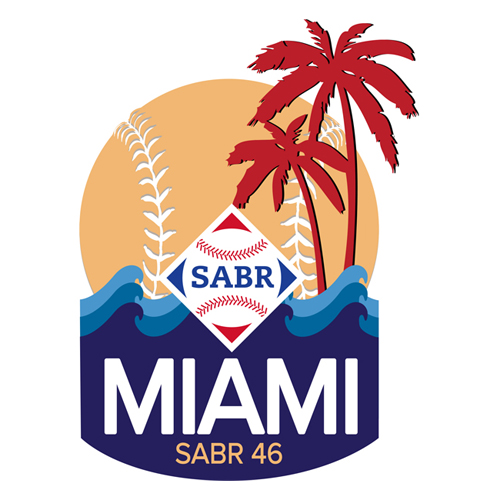 We hope you'll join us for what promises to be a spectacular SABR 46 convention, July 27-31, 2016, at the Hyatt Regency Miami in downtown Miami, Florida.
Registration: Click here for complete information on SABR 46 registration rates, all-inclusive packages, and optional sessions. Or click here to register for SABR 46! More details on guest speakers, panelists, and presenters will be announced soon. We're again offering a special all-inclusive rate for the annual SABR convention. SABR members can pay $269 for an all-inclusive package that includes full registration to SABR 46, a premium Home Plate Box ticket to the Miami Marlins game on Friday, July 29 (includes special pregame ballpark session/tour and roundtrip bus transportation), and one ticket to the Awards Luncheon — the package is a savings of $40 off the regular rate. Non-members can pay $299 for the all-inclusive rate. The deadline to register at the all-inclusive rate is Monday, June 13, 2016.
Hotel: Don't forget to book your hotel room at the Hyatt Regency Miami; our room block usually goes quickly. Click here to book your room online. The deadline to book your room at the SABR group rate of $129/night (plus tax) is Monday, June 13, 2016. If you have any questions about your reservation, please call the hotel at (305) 358-1234.
Pregame ballpark session/tour: SABR 46 attendees will have a special opportunity to visit Marlins Park for an exclusive pregame ballpark session with Miami Marlins executives and players. Before the Marlins 7:10 p.m. game against the St. Louis Cardinals on Friday, July 29, a special SABR 46 panel discussion will take place at Marlins Park followed by a ballpark tour for convention attendees. Guest speakers and more details will be announced soon. Purchase of SABR 46 conference registration AND a game ticket will be required to attend this special session. A SABR 46 Marlins game ticket also includes roundtrip bus transportation. Click here to learn more.
Pre-order your SABR logo shirts, caps, or souvenir baseballs: Avoid the rush at registration, and pre-order your SABR logo polo shirt, T-shirt, baseball caps, or souvenir crystal baseball online when you register for SABR 46

. Please indicate shirt size (adult S to XXXL) when you register. Caps are one-size-fit-most. Your items will be available to be picked up when you arrive at the SABR convention.

The souvenir baseballs are crystal paperweights measuring about 3 inches around, with an embossed SABR logo in the center.

Deadline to pre-order: Monday, June 13, 2016.
Apply for a Yoseloff Scholarship: With generous funding from The Anthony A. Yoseloff Foundation, Inc., SABR will award up to four scholarships to high school or college students to attend SABR 46 in Miami. This scholarship will pay for registration, transportation and lodging (double occupancy) up to a total value of $1,250. Students must be currently enrolled in a high school, college undergraduate or graduate program, and be between 18 and 29 years of age at the time of the conference. Some form of age verification (photocopy of driver's license, passport, etc.) must be attached to your application. Submissions must include a written essay and a letter of recommendation from a current high school/college teacher, guidance counselor or a school administrator. For full details on how to apply, click here.
All SABR 46 attendees will also receive a souvenir print edition of The National Pastime, our annual convention journal, focusing on baseball teams, players and events in the Miami area. All SABR members, whether you attend the convention or not, will receive the expanded e-book edition of The National Pastime in their inboxes later this summer. Click here to register for SABR 46.
---

SABR invites all members to present their research findings to their colleagues attending SABR 46, the 2016 annual convention on July 27-31 in Miami, Florida.
Oral presentations are expected to last 20 minutes, followed by a five minute question-and-answer period. Posters will be presented, with the author on-hand to discuss the work, during a poster session of 90 or so minutes, and will probably remain on display throughout the convention. Through on-site judging, the most highly-regarded presentations will receive the Doug Pappas Award for best oral presentation and the USA Today Sports Weekly Award for best poster presentation.
The submission deadline for SABR 46 abstracts is midnight PST, Sunday, MARCH 13, 2016. Click here for complete details and criteria.
Submit abstracts to sabr2016-presentations@comcast.net, the research presentations address for SABR 46. You may also use the alternate address sabr46-presentations@comcast.net.
Please note: If your abstract is accepted and you intend to make a research presentation, you must register to attend the SABR 46 convention. Registration and hotel information for SABR 46 is now available at SABR.org/convention.
---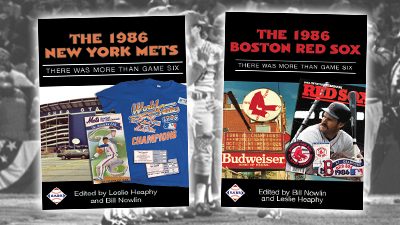 It's a double feature! Add two new baseball books to your collection with the latest releases from the SABR Digital Library:
The 1986 New York Mets: There Was More Than Game Six
Edited by Leslie Heaphy and Bill Nowlin
ISBN (paperback): 978-1-943816-13-2, $19.95
ISBN (ebook): 978-1-943816-12-5, $9.99
8.5″ x 11″, 360 pages
The 1986 Boston Red Sox: There Was More Than Game Six
Edited by Bill Nowlin and Leslie Heaphy
ISBN (paperback): 978-1-943816-13-2, $19.95
ISBN (ebook): 978-1-943816-12-5, $9.99
8.5″ x 11″, 415 pages
This two-book companion series focuses on the rivals that met in the 1986 World Series, the Boston Red Sox and the New York Mets, including biographies of every player, coach, broadcaster, and other important figures in baseball's top organizations that year.
This book on the 1986 season re-tells the story of that year's classic World Series. After four games, each team had won two away games and neither had won at home. Then the Red Sox won Game Five at Fenway, and were one game away from winning their first World Championship in 86 years. It came to the point they were one pitch away from baseball Nirvana. And then …
Just about everyone knows what happened, but there are takes on it here you might not have read elsewhere. Mostly, this is the story of each of the players, coaches, managers, and broadcasters, their lives in baseball, and the way the 1986 season fit into their lives.
As with many of the books published by SABR, this was a true collaborative effort. There are 74 different SABR members who contributed to making these two books on the Mets and Red Sox a reality. It took us two books to tell the story as well as we wanted. Get your copy of each book for the full story!
SABR members, get these e-books for FREE!
Having trouble downloading our e-books? To view PDF files on your computer, click here to download the free Adobe Reader software. Having trouble downloading e-books to your Kindle, Nook, Sony Reader or iPad? Click here for additional help.
SABR members will get discounted rates for all Digital Library publications, including e-books for free. To download any past publications, visit SABR.org/ebooks.
---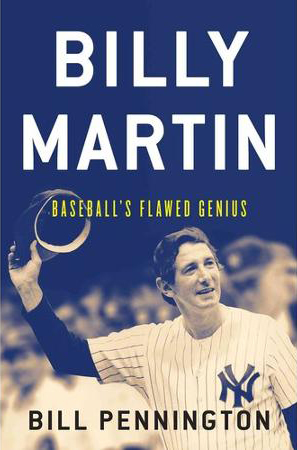 2016 Seymour Medal winner Bill Pennington, a veteran reporter who covered the New York Yankees during Billy Martin's final years as manager, will receive his award at the banquet of the 23rd annual NINE Spring Training Conference on Saturday, March 12 at the DoubleTree by Hilton Hotel in Tempe, Arizona (formerly the Fiesta Inn and Resort.)
The banquet includes the Seymour Medal ceremony with Dorothy Seymour Mills, dinner, and the NINE keynote address by SABR member Rob Edelman, the author of Great Baseball Films and Baseball on the Web who teaches film history at the University at Albany.
To register for the NINE conference, visit nineregistration.com.
Pennington won the Seymour Medal — which honors the best book of baseball history or biography published during the preceding calendar year — for Billy Martin: Baseball's Flawed Genius, published by Houghton Mifflin Harcourt.
The Seymour Medal, named in honor of Dr. Harold Seymour and Mrs. Dorothy (Seymour) Mills, was first awarded by SABR in 1996. To be considered for the medal, a work must be the product of original research or analysis. The winning book shall significantly advance our knowledge of baseball and shall be characterized by understanding, factual accuracy, profound insight and distinguished writing.
To see a list of previous Seymour Medal winners, click here.
---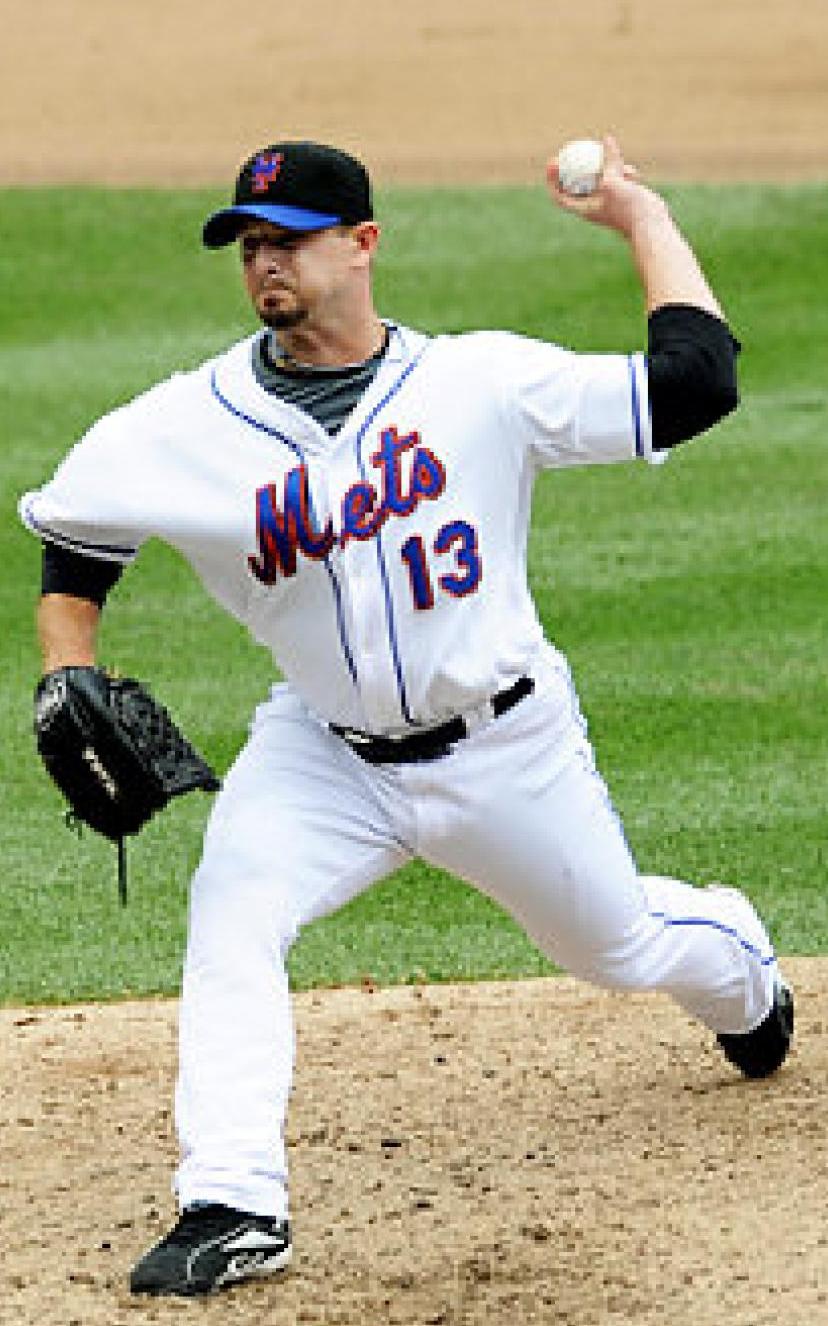 Six new biographies were posted this week as part of the SABR Baseball Biography Project, which — with the publication of last week's books on the 1986 New York Mets and Boston Red Sox — brings us to a total of 3,695 published biographies. Here are the new bios:
All new biographies can be found here: http://sabr.org/bioproj/recent
Search for any SABR biography: You can now visit sabr.org/bioproj_search to search for any player — or manager, executive, scout, spouse, broadcaster, or umpire — who appears in the SABR BioProject. You can also browse all of these BioProject categories and a lot more, including 300-game winners, Hall of Famers, 1960s All-Stars, or Negro Leaguers, at our Browse page: sabr.org/bioproj/browse.
---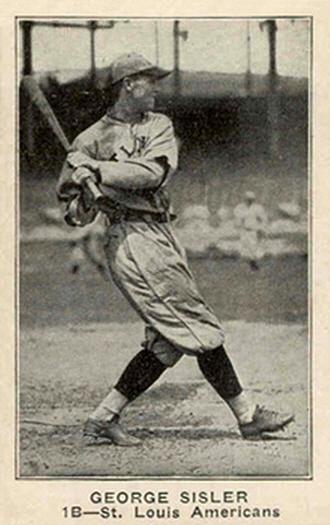 Two new game stories were posted this week as part of the SABR Games Project. Here are the new game stories:
All new Games Project stories can be found here: http://sabr.org/gamesproject/recent
---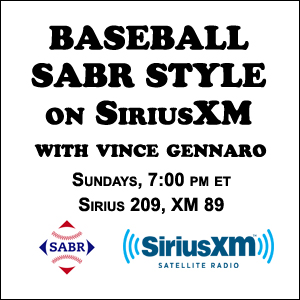 Behind the Numbers: Baseball SABR Style on SiriusXM, a radio show hosted by SABR President Vince Gennaro, will air this weekend at its regular time, 7:00-8:00 p.m. ET on Sundays, on MLB Network Radio.
Now, you can watch video highlights of Behind the Numbers: Baseball SABR Style on SiriusXM on MLB.com and you can also listen to all recent episodes on-demand on the SiriusXM Internet Radio App.
Behind the Numbers: Baseball SABR Style on SiriusXM focuses on examining and interpreting the statistical analysis that plays a critical role in baseball today. It airs weekly throughout the year on MLB Network Radio, available to subscribers nationwide on XM channel 89, Sirius channel 209, and on the SiriusXM Internet Radio App.
For more information, click here.
---
The following books were selected as finalists for the 2016 Larry Ritter Book Award, which is awarded by SABR's Deadball Era Committee and recognizes the best new baseball book primarily set in the Deadball Era that was published during the previous calendar year:
Charles C. Alexander, The Miracle Braves, 1914-1916 (McFarland & Co.)
Charles Fountain, The Betrayal: The 1919 World Series and the Birth of Modern Baseball (Oxford University Press)
Charles Leerhsen, Ty Cobb: A Terrible Beauty (Simon & Schuster)
Steve Steinberg and Lyle Spatz, The Colonel and Hug: The Partnership That Transformed the New York Yankees (University of Nebraska Press)
Click here to learn more about the Larry Ritter Award. Stay tuned for the announcement of the winner in April 2016.
---
We are saddened to report the death of SABR member Tom Knight, 89, of Brooklyn, New York, on February 17, 2016. He was a SABR member since 1985 and served as the first and only official baseball historian of Brooklyn. Bruce Weber of the New York Times writes:
As decades pass, fans of the Brooklyn Dodgers, perhaps the most fervidly nostalgic partisans in the history of sports, are growing fewer and fewer. The 2016 baseball season, now getting underway, is the 59th since the team decamped to Los Angeles, leaving Brooklyn's baseball die-hards with pangs of heartsickness for the loss of Gil Hodges, Duke Snider and Pee Wee Reese and venomous animosity for the never-to-be-forgiven betrayal of the team owner, Walter O'Malley, who took them away.

Of their ever-diminishing number, perhaps one man stood out above all: Tom Knight, the first and only official baseball historian of Brooklyn.

Mr. Knight, who died at 89 on Feb. 17 in Brooklyn, where he lived his entire life except for time in the Army, was appointed to his unpaid post in 1976 by Sebastian Leone, then the Brooklyn borough president. It's not certain that he had any official duties, but his qualifications were indisputable. Mainly it was this one: He knew everything about the Dodgers. (About most other teams, too.)
Read the full obituary here: http://www.nytimes.com/2016/03/07/sports/baseball/tom-knight-brooklyns-baseball-sage-dies-at-89.html
---
We've heard your feedback: Some of you have said you look forward to "This Week in SABR" every Friday, but sometimes there are just too many compelling articles and announcements to read every week. We're not complaining — hey, keep up the great work! — but we know the feeling. So in an effort to make the length of this newsletter more manageable to read, we'll summarize some of the repeating/recurring announcements in a special "In Case You Missed It (ICYMI)" section of "This Week in SABR".
Here are some major headlines from recent weeks that we don't want you to miss:
All previous editions of This Week in SABR can be found here: http://sabr.org/content/this-week-in-sabr-archives.
---
We'd like to welcome all of our new SABR members who have joined this week. You can find all Members-Only resources at members.sabr.org and the Membership Handbook can be downloaded here.
Please give these new members a warm welcome and help them make the most of their membership by giving them the opportunity to get involved in their local chapter or a research committee.
You can find contact information for any SABR member in the online membership directory (SABR.org/directory).
| Name | Hometown | | | Name | Hometown |
| --- | --- | --- | --- | --- | --- |
| Robin Berenson | San Francisco, CA | | | Emily Ottenson | Columbia, MO |
| Craig Brown | Salem, OH | | | Robert Pitts | Quincy, MA |
| Travis Buck | Durham, NC | | | Alan Pogroszewski | Hilton, NY |
| Donald Cohn | Ahwahnee, CA | | | Ben Powell | Trussville, AL |
| Andrew Enck | Indian Head, MD | | | Yuriko Romer | San Francisco, CA |
| Robert Eno | Bloomington, IN | | | Charles Samuelson | Bella Vista, AR |
| Anthony Flynn | North Caldwell, NJ | | | Thomas Stepsis | Watertown, MA |
| James Guba | New York, NY | | | Zeke Turrentine | Pelham, AL |
| Earl Guy | Peoria, AZ | | | Thomas Van Hook | Lindsay, TX |
| Adam McIntosh | Almont, MI | | | Joel Wyttenhove | Minnetonka, MN |
| Joseph Mellows | Seoul, SK | | | William Zaubler | Montclair, NJ |
| John Murphy | Hudson, OH | | | | |
---
Here are the new SABR research committee updates this week:
Minor Leagues: Spring 2016 newsletter

Educational Resources: The SABR Educational Resources Committee is creating a Syllabi and Activity Depository to collect baseball related education materials. We are hoping in the near-future to create a database for people to search, and download these materials. We are asking that if you are teaching a "baseball course" (Introduction to Baseball Literature, etc.) or using baseball as an example to teach a particular topic to please share those materials with us. Please fill out one of our surveys — click here for the Syllabi form or click here for the Activity form — and then e-mail your activity or syllabi (in PDF format) to Tom Mueller at hoopsgis@gmail.com.
Find all SABR research committee newsletters at SABR.org/research.
---
Here are the new regional chapter updates this week:
Oklahoma Chapter meeting recap (February 28; Owasso, OK)
Connecticut Smoky Joe Wood Chapter: Information on ordering the chapter's new book, 100: The 100 Year Journey of a Baseball Journeyman, Mike Sandlock, can be found on the chapter website at smokyjoewood.com. Contributors include chapter members Don Harrison, Norman Hausmann, Alan Cohen, Steve Krevisky, Stan Dziurgot, Peter Seidel, Tom Monitto, and Karl Cicitto. The book will be available on Amazon for $14.95 plus shipping. SABR members can pre-order copies for $10 plus shipping by emailing Karl Cicitto at kcicitto@cox.net.
Visit SABR.org/chapters for more information on SABR regional chapters.
---
Here is a list of upcoming SABR events:
All SABR meetings and events are open to the public. Feel free to bring a baseball-loving friend … and make many new ones! Check out the SABR Events Calendar at SABR.org/events.
---
Here are some recent articles published by and about SABR members:
Read these articles and more at SABR.org/latest.
---
This Week in SABR is compiled by Jacob Pomrenke. If you would like us to include an upcoming event, article or any other information in "This Week in SABR," e-mail jpomrenke@sabr.org.
Have trouble reading this e-mail? Click here to view this week's newsletter on the web.
Are you receiving our e-mails? "This Week in SABR" goes out by e-mail to all members on Friday afternoons. If they're not showing up, try adding "sabr.notes@sabr.org" to your contact list to ensure they show up in your inbox (and not the spam folder.)
---
Originally published: March 11, 2016. Last Updated: April 3, 2020.
https://h2j7w4j4.stackpathcdn.com/wp-content/uploads/2020/03/research-collection4_350x300.jpg
300
350
admin
/wp-content/uploads/2020/02/sabr_logo.png
admin
2016-03-11 13:00:00
2020-04-03 14:39:13
This Week in SABR: March 11, 2016