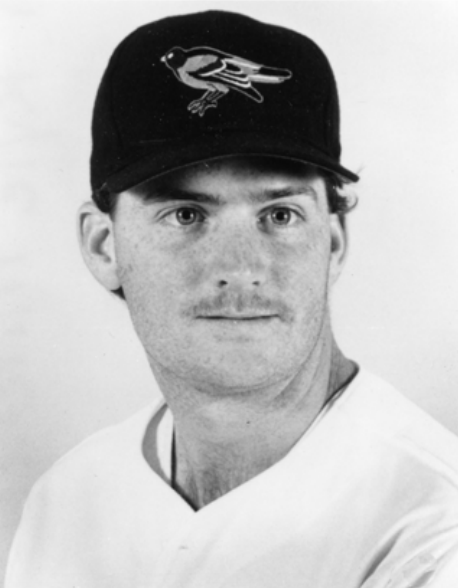 ---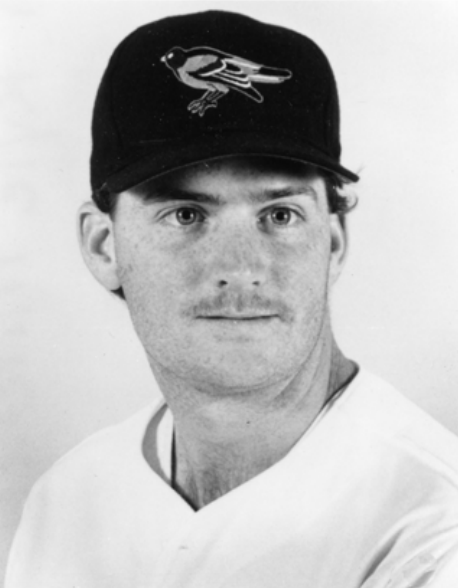 John Kyle Mitchell's big-league pitching debut took place exactly where he had hoped it would, in Fenway Park. It was an exhibition game played there between the Boston Red Sox and New York Mets on September 4, 1986, to support Boston's Jimmy Fund and New York amateur baseball.1
But he was not with the Red Sox. Mitchell was originally drafted by Boston in the seventh round of the 1983 amateur draft out of Nashville's John Overton High School. The club had signed his brother Charlie the year before, a pitcher for Columbia State Junior College, also by scout George Digby. Roger Clemens was also a member of the 1983 Boston draft class and Mitchell and Clemens were two of only six Boston draftees that year who made it to the majors.
Sent to Elmira in the short-season New York-Pennsylvania League, Mitchell finished with a 5-6 record and 4.90 ERA. It was there where Mitchell's faith journey had its beginning when he began to attend baseball chapel while at Elmira.
"I wasn't as mature in those early days, so my influence on others would not have been very strong other than my personality and the way I conducted myself," Mitchell said.2
Dave Magadan agreed, saying, "When John faced tragedy, his faith certainly had an effect on him after the accident, and he lived his life accordingly throughout his career and beyond."3
The tragedy Magadan referred to took place in 1983 after Mitchell's season at Elmira. In a deep-sea fishing accident off the coast of Florida on October 30, 1983, a boat carrying Mitchell and two fellow Red Sox farmhands, Scott Skripko and Anthony Latham, capsized. The owner of the boat, Mark Zastrowmy, and Latham drowned. Clinging to a cooler for 20 hours, Skripko was able to survive and Mitchell held on to a bucket for 22 hours.4
"Some day," Mitchell told the Boston Globe days after the accident, "this is going to be very, very difficult to live with. But right now, we're just glad to be alive."5
He reeled off two good seasons: a 16-9 record at Winter Haven (Class-A Florida State League) in 1984 and a 12-8 record at New Britain (Double-A Eastern League) in 1985.
On November 15, 1985, Mitchell was part of a deal that also sent Bob Ojeda, Tom McCarthy, and Chris Bayer to the Mets for Calvin Schiraldi, John Christensen, Wes Gardner, and LaSchelle Tarver. Mitchell was not ready for the trade. "I didn't expect the trade at all," he said. "I was upset; it was like going from one high school to another and you wouldn't be playing with players you'd played with for two years. Standing on the mound at Fenway Park was something I had dreamed of, only in a Boston uniform."
Spring training with New York took place then in St. Petersburg, Florida, where the club shared the grounds with the St. Louis Cardinals. Mitchell's roommate was Barry Lyons. "John was quiet, smart, and had a dry humor," said Lyons. "We roomed together in spring training and John didn't say much. He was not a partyer, but a gentleman in every sense of the word. As a pitcher, he had a good overhand curveball, a two-seam fastball, and showed really good control. I mean he was almost always in control of his pitches."6
Mitchell said he just threw a heavy fastball or sinker, and did not try to turn it over. "At times I could throw a changeup," he told the author. "Mr. Digby always wanted me to throw a changeup but I never really did learn to throw it."
Mitchell was assigned to Triple-A Tidewater by the Mets. One of his Tides teammates was first baseman Dave Magadan. "We were roommates and became fast friends," said Magadan. "John was an awesome roommate. Number one, he had manners. We passed the time telling stories and kept it light. John had a great outlook on life."7
With a 12-9 record and 3.39 ERA, Mitchell earned a call-up to New York in September 1986. Mitchell related his first pitching experience for the Mets in the game at Boston:
I had not pitched in a big-league game yet, and we go to Fenway, and it's like a playoff, I mean it is packed, there are Mets fans, it's crazy. They told me before the game that (Rick) Aguilera was going to start and I was going to follow him and (Randy) Myers was going to follow me. That game was nerve-racking for me. I was warming up. … I had so much adrenaline flowing I think the first pitch I threw went about 50 feet. We had a bullpen catcher who didn't have on gear, it hit him right on the knee and bounced away and the fans gave him heck for my wild pitch.
When he began taking his warm-up tosses, the 6-foot-2, 165-pound Mitchell was given a Southern welcome to the game from another Tennessean. "I was really nervous when I was warming up, but once I got in, I still had plenty of adrenaline. Dale Ford was umpiring, and he knew I was from Tennessee."
"You a hillbilly?" Ford asked.
"Yeah, I guess," said Mitchell.          
"I tell you what," said the umpire. "Just keep it close and we'll get outa here."
One of the batters Mitchell remembered facing was Dave Sax. "He fouled off a couple and I threw him one about six inches off the ground and Ford rung him up. Sax just shook his head," Mitchell said. The Mets won the game, 7-3.
Mitchell lived in Queens during his tenure in New York, staying with an auto mechanic whose brother had been a teammate in Winter Haven. He remembered how inexpensive his rent was: "I received four tickets to each game, and I traded game tickets in lieu of paying rent."
As the regular-season schedule resumed, Mitchell pitched in four games for the Mets. The first was three days after his Boston debut, on September 8, a night game against the Montreal Expos at Shea Stadium. New York had won four straight and stood at 92-44. Relieving for Rick Anderson in the ninth, Mitchell got his first strikeout when he set down Dann Bilardello with two outs. The Mets lost 9-1.
Six days later, an afternoon game at Veterans Stadium against the Phillies was Mitchell's second appearance, again in relief of Anderson. The first hit he gave up as a major leaguer was a single by Gary Redus, but with two out Mitchell struck out future Hall of Famer Mike Schmidt to end the seventh inning. The Mets lost to Philadelphia 6-0.
Having clinched the National League East championship the previous day, on September 18 the Mets hosted the Chicago Cubs at Shea Stadium. In the sixth inning, with the Mets holding a 4-0 lead, Mitchell relieved Rick Anderson for the third time.
Holding the Cubs scoreless, Mitchell made his first batting appearance in the bottom of the inning. With two out and two on, he grounded out to second to end the inning. In the seventh and eighth innings Mitchell allowed two hits and no runs before giving way to a pinch-hitter in the eighth. New York won, 5-0.
On September 21 at Shea Stadium, Mitchell was called on for his first starting assignment. "I wasn't supposed to start the game. I found out when I got to the park that morning that I was starting," he recalled.
Facing the Phillies in front of a home crowd of 42,631, Mitchell held Philadelphia without a run for three innings before they scored four runs in the fourth on two singles, two doubles, and a home run by Gary Redus, giving the Phillies a 4-1 lead. He was relieved in the sixth as the Mets lost, 7-1.
The season ended on October 5, and neither Mitchell nor Magadan was named to the postseason roster. Magadan related the disappointment they both felt in not receiving a decent share of playoff money after the season was over.
"After we clinched on September 17, and we knew about playoff shares, we'd sit there and think about our share. One-sixth could end up being 20 to 30 grand. We were thinking that's how they did the shares. We just knew we could use that for down payment on a house, or buy a car. When an envelope arrives at the end of the season with a check of about $360.00, I couldn't believe it. Guess who called me first thing? John Mitchell. He told me he was going down to the 7-Eleven to spend his share."8
Mitchell remembered that moment well. "I cashed my check and bought an Icee, a snowball, a sleeve of Hostess cakes, and a Sports Illustrated. We were at the bottom of the list. The batboys got more than we did."
His assessment of Mets manager Davey Johnson included a word of encouragement Johnson passed along before the club broke spring training in Florida. "The first time he saw me throw in St. Petersburg, I was pitching against a squad of St. Louis Cardinals players. Johnson told me a year of Triple-A ball and with the pitches I have I could win 15 games in the big leagues. You talk about pumping somebody up. That was really the only time he spoke to me much."
"I thought Davey Johnson was a good game manager, but he only talked to Gary Carter and Keith Hernandez. He had a tough group of guys to manage, though," Mitchell said.
Carter and Hernandez stood out in his mind, too. "I liked Gary Carter, he was a regular guy, and very welcoming to younger players. He was often outspoken and sometimes rubbed people the wrong way, but he didn't "big-league" you. Keith Hernandez was like Carter, just not as big a personality. Keith had a great baseball mind."
Mitchell began the 1987 season at Tidewater staff again, but the Mets recalled him in May after putting Bob Ojeda on the disabled list. General Manager Frank Cashen made the decision, and Davey Johnson disagreed with it, saying he would have rather seen Roger McDowell activated off the disabled list.9
On May 14 against Houston, Mitchell pitched for six innings and allowed four earned runs with no decision in a 5-4 loss to the Astros at the Astrodome. Three starts later in San Diego, he was charged with the loss as the Padres won 1-0. Mitchell made two errors in the game but neither led to the run.
While lamenting the loss of not only Ojeda but also Doc Gooden, who was battling cocaine use, manager Johnson seemed hopeful in his assessment of Mitchell's potential.
"We will have to live with what we've got," he said. "We lose Dwight Gooden, and it's a great loss. But it's also an opportunity for David Cone to become a big-league pitcher. We lose Bob Ojeda and it's a great loss. But it's an opportunity for John Mitchell to become a big-league pitcher."10 On June 19 Mitchell earned his first major-league win, 8-1 against Philadelphia, pitching a five-hitter.
By season's end the Mets were in second place in the NL East, three games behind St. Louis. Mitchell pitched in 20 games and was 3-6 with a 4.11 ERA with New York; his record at Tidewater was 3-2 with a 3.33 ERA in eight games.
Assigned to Tidewater for 1988, Mitchell stayed with the club most of the season. He regained the form he had shown in his first few years in the minors, tossing a seven-inning perfect game against Indianapolis on June 27 and completing the season 10-9 with a 2.84 ERA in 27 games. He was recalled by the Mets in September and pitched one inning on the 9th against the Montreal Expos.
Mitchell pitched in two games for the Mets in 1989 but was a mainstay in the pitching rotation with Tidewater once again with an 11-11 record and 3.03 ERA. After the season he was traded to the Baltimore Orioles along with minor-league outfielder Joaquin Contreras for outfielder Keith Hughes and minor-league pitcher Cesar Mejia.
After a 6-6 record in 24 games with Baltimore in 1990 and a 5-0 record at Triple-A Rochester, Mitchell never returned to the major leagues. In five major-league seasons he was 9-14 with a 4.35 ERA.
From 1993 to 1998 Mitchell pitched in Triple A, Double A, and independent leagues.
Mitchell was born in Dickson, Tennessee, on August 11, 1965, one of four children of Bob and Reba Mitchell. One of his two brothers, Charlie, pitched in 1984 and '85 for the Red Sox and had a 10-year minor-league career. "Nat Satterfield [a family friend] and my dad built ball fields in the Tusculum area of Nashville where we learned how to play," Mitchell said. "Nat was the baseball guy. Dad never played, but he loved baseball and they coached together."
When Mitchell was 14, his Nashville Nationals Babe Ruth team was the runner-up in the Southeast Region playoffs. The next year the team placed third in the Babe Ruth League World Series in Mobile, Alabama. His coach during those years was Billy Griggs, who remembered young Mitchell's big, long fingers. "He could throw a curveball like no other I had ever seen. John was a heck of a pitcher," Griggs said.11
Bill Tucker was Mitchell's baseball coach at John Overton High School. (Besides John and Charlie, the school has produced major-league players Sam Ewing, Mookie Betts, and others.)
A resident of Murfreesboro, Tennessee, Mitchell as of 2015 worked works for a municipal casting business in Nashville. He and his wife, Leeanne, met in junior high school. Their four boys are Hank, Bobby, adopted son Hyunwoo, and Johnny Latham Mitchell, who is named in memory of his father's deceased friend.
Mitchell was inducted into the Metro Nashville Public Schools Sports Hall of Fame in 2008.
Sources
Besides the sources cited in the Notes, the author consulted Baseball-Reference.com, Retrosheet.org, and the Tennessean (Nashville).
Notes
1 Joseph Durso, "Mets Beat Red Sox, 7-3, Just for the Fun of It All," New York Times, September 5, 1986.
2 Author interviews with John Mitchell on June 22, October 15, and November 22, 2015. All otherwise unattributed quotations from Mitchell come from these interviews.
3 Dave Magadan, telephone interview with author, October 22, 2015.
4 Dan Whittle, "Mitchell survived sea tragedy before pitching for Mets, Orioles," Murfreesboro Post, February 1, 2015.
5 Ibid.
6 Barry Lyons, telephone interview with author, October 27, 2015.
7 Magadan.
8 Magadan.
9 Craig Wolff, "Mets Continue Nose Dive with 12-2 Loss to Reds," New York Times, May 11, 1987.
10 Joseph Durso, "Mets Mission: Try to Survive," New York Times, May 22, 1987.
11 Billy Griggs, telephone interview with author, January 3, 2016.
Born
August 11, 1965 at Dickson, TN (USA)
If you can help us improve this player's biography, contact us.
http://sabr.org/sites/default/files/Mitchell-John.png
600
800
admin
/wp-content/uploads/2020/02/sabr_logo.png
admin
2012-01-04 19:49:03
2021-03-28 06:43:30
John Mitchell