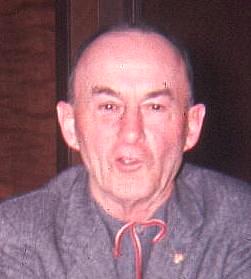 ---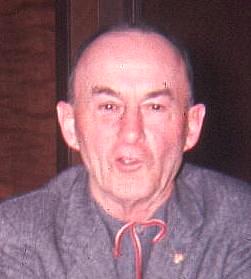 "Baseball is a bum's game, and so is football," Ferdinand Maguolo would tell his son Lou.1 Lou Maguolo, however, defied his father to become a highly successful scout for the St. Louis Browns and the New York Yankees from 1936 through 1975. Though Maguolo was only 5-feet-5 and topped out at 135 pounds, he was a giant behind the scenes of 15 American League pennant winners as head scout for the Browns and chief Midwest scout for the Yankees. Casey Stengel specifically credited scouts Maguolo and Tom Greenwade for much of New York's success.2 Maguolo signed over 40 prospects who would play in the major leagues, including one member of the National Baseball Hall of Fame, one MVP, two Rookies of the Year, and seven other All-Stars. He also hired and mentored some of the game's most important scouts, influencing scouting operations throughout baseball.
Louis Dewey Maguolo was born in Edwardsville, Illinois, on June 8, 1899. He was the fourth of five children born to Italian immigrants Ferdinand and Flora Maguolo. His family moved across the Mississippi River to St. Louis a year later, into the rough Irish neighborhood of Butchertown. There his father, a master cabinetmaker from Venice, opened a furniture-making business next to the family home on North Market Street. Under Ferdinand's eye, Lou and his brothers, George, America, and Fred, learned woodworking. His older sister, Nell, helped their mother with the cooking and housework. "We were taught to work with our hands, and we were taught well," Maguolo said. "It cut into our baseball playing, because we had to help out in the factory after school, on weekends, and during the summer."3
Ferdinand instilled his sons with ambition and the importance of education. George, the eldest, became an esteemed architect, designing the 20 Exchange Place skyscraper in New York City and building Maguolo & Quick into one of the largest architectural firms in the United States. America would eventually head the Maguolo Woodworking Company and become a decorated military officer. His invention of a device for loading bombs onto airplanes figured in the D-Day invasion in World War II.
Butchertown was a hotbed of baseball that produced six big-leaguers out of Lou's circle of friends—Muddy Ruel, brothers Oscar and Wally Roettger, and brothers Charley, Hughie, and Andy High.4 His father could not deter Lou from playing in sandlot games and shagging balls at Sportsman's Park.5 Andy High convinced Maguolo to continue school after graduating from Riddick Elementary School in 1914. "I owe a lot to Andy High," Maguolo said. "Andy was four years older than I, and he protected me in our tough old neighborhood. And when I kept saying I wanted to get a job instead of going to high school, Andy grabbed me by the arm and pulled me into the school to register."6
Maguolo thrived at Yeatman High School, in the classroom, in school organizations, and in sports. Though only 112 pounds, "Little Lou" was a star of the baseball and football teams, earning all-city honors in both sports and leading both teams to the St. Louis Public League championship game his senior year. He was quarterback of the football team and captain of the baseball team, playing center field flanked by the Roettger brothers.7 A speedy leadoff hitter, he was prized for his class and intelligence, clutch hitting, strong arm, and sparkling defense. But his father withheld Lou's allowance as punishment for playing sports.8
In fall 1918, Maguolo entered Washington University in St. Louis with a partial athletic scholarship. In the wake of World War I, he had volunteered that summer for the university's unit of the Student Army Training Corps, which trained thousands of college students for military service in the rush to build America's wartime forces. Armistice was declared before he could join his brothers George and America serving in France.
Maguolo played on two Missouri Valley Conference championship football teams with Washington University, until a knee injury ended his football career.9 He was a standout in baseball, even as a pitcher for his fraternity team.10 The Washington University Pikers won the 1920 MVC championship and tied for first in 1922, with Maguolo batting leadoff and winning all-conference honors in center field from 1921 to 1923. He was team captain his senior year.11
Maguolo's father withheld financial support for Lou in college. To help cover his expenses in 1921, Maguolo joined a barnstorming team of St. Louis area college players organized by St. Louis Cardinals general manager Branch Rickey and run by Ray Blades, Jack Ryan, and Charley Barrett. Although the athletes were not under contract with the Cardinals, Rickey could oversee their development, study their progress, and then sign the most promising players, including Eddie Dyer and Tink Riviere, with the Cardinals.
The barnstorming team violated college eligibility rules and so was not a tenable player-development plan. Nonetheless, Rickey's experiment was an important step toward his development of the farm system. Maguolo tried to protect his eligibility by playing under the name "Meyers," but university officials discovered this ruse and called him on the carpet. The era's lax enforcement of eligibility rules, however, allowed Maguolo to talk his way out of being kicked off the Pikers.12
Maguolo excelled off the field in college, even running for student president.13 He graduated in June 1923 with a degree in civil engineering. Sources disagree on why Maguolo did not play professional ball. But apparently the Cardinals signed him, and before he injured his knee, he was set to play for Atlanta in the Southern League.14 Maguolo instead became an engineer for the Malleable Iron Range company in Beaver Dam, Wisconsin, where he played two summers on the company baseball team.15 After a year, however, he returned to St. Louis to teach industrial arts and coach baseball at Beaumont High School, bringing an end to his playing days and engineering career.
On December 4, 1926, Maguolo eloped with actress Faye Pinkstaff, but the marriage ended in divorce in the 1930s. He would marry a second time in the 1940s, but his marriage to Florence was also brief. Neither union produced children. His marital situation meant excommunication from the Roman Catholic Church, solidifying his black sheep image with his father and the rest of his family, though Maguolo eventually reconciled with the Church.
Yet, except for his marriages, for most of his life he lived in the family home, first on North Market and, later, Maple Avenue. With him were his parents, George, Fred, Nell and her husband, Charles Boggiano, and their three children. America joined them in the Maple Avenue home after his wife died in 1952. When he became a scout, Maguolo often met with prospects and their parents in his room, with his two nieces and nephew sometimes listening on the other side of the door. In 1960, after the deaths of his mother and brother-in-law, the five siblings moved into a suburban Richmond Heights manor that George had designed in 1937. Lou had a tiny office next to his room displaying his baseball memorabilia, including a collection of autographed baseballs from each major-league team, with a sign he had carved with the words "Lou Maguolo's Dugout" over his desk.
In the two decades after his graduation, Maguolo developed into the top baseball coach in St. Louis. He managed his first league championship team at Madison Grade School.16 He also enjoyed success as an assistant coach at Beaumont. In 1932, he helped manage the Walter J. Hatsfield Post team to the Junior American Legion state championship.17 McKinley High School hired him to teach industrial arts and manage the baseball team the next year. Under Maguolo, Hatsfield Post won three league championships between 1932 and 1936, and McKinley won three city championships outright and two co-championships between 1933 and 1940. Several players from his teams—George Hausmann, Johnny Sturm, Jackie Juelich, and Babe Martin—would go on to the big leagues. Others, such as John Goldak and future scouts George Hasser and Joe Monahan, would play in the minors.18
The Brooklyn Dodgers took Maguolo on as a bird dog after he joined McKinley. He joined a network of assistant scouts who searched for players to recommend to a Dodgers scout.19 Andy High pushed him to become a scout in his own right, and in 1936, the St. Louis Browns hired Maguolo and three other scouts, completely reconstructing the five-man staff headed by Ray Cahill.20 Improving their scouting was key to new owner Donald Lee Barnes and general manager Bill DeWitt's plan to rebuild the Browns.
Maguolo was promoted to head scout in a short time, reporting to Jack Fournier, the new farm system director. As the Browns beefed up their scouting, Maguolo hired Tom Greenwade as a bird dog, Greenwade's first job in baseball.21 Greenwade moved up quickly in the Browns' organization, managing a minor-league team in 1940 and becoming a scout in 1941. Although wartime finances forced the Browns to reduce their scouting staff, Barnes and DeWitt's work paid off in 1944 when the Browns won their only American League pennant.
The Browns did not pay Maguolo enough for him to quit teaching, even as head scout. He continued managing the McKinley Goldbugs and Hatsfield Post, except for a short period in 1940, when he resigned as McKinley coach in a dispute about his teaching load.22 His scouting was largely a summer job, but managing gave him an edge. Maguolo preferred a tough schedule for the Goldbugs, including games against small college teams, enabling him to see the best young players around St. Louis. He inked most of his best players, including Martin, Hausmann, Juelich, and Goldak, to Browns contracts. Maguolo signed Martin in 1938, though, according to biographer Bill Nowlin, they waited until 1940 to announce the contract. In the meantime, Martin said, the club "gave me a job working in the Browns office at $100 a month and I worked out with the Browns and Cardinals" while helping support his family in the late Depression.23
Altogether, 10 major league ballplayers signed by Maguolo during his years with the Browns would play in the majors.24 Yet a couple of future Hall of Famers slipped through his fingers in 1939. He traveled to Indiana to scout Pee Wee Reese, but two days of rain cost him the opportunity to see the shortstop in action, and Andy High signed Reese for the Dodgers. Maguolo almost signed pitcher Hal Newhouser, but, he said, "DeWitt fouled up the Newhouser thing by not offering enough money. And Newhouser got only $5000 or $6000 from Detroit."25 This was not the only time that Maguolo argued with DeWitt over money for a prospect.
After Pearl Harbor, in June 1942, Maguolo resigned as head scout and left McKinley to join the Army as a first lieutenant. Maguolo was one of hundreds of men in professional baseball whose lives and careers were disrupted by World War II, including prospects Maguolo had signed. The war gave Hausmann the opportunity to play in the majors for years despite his small size.26 However, many of Maguolo's players had their baseball careers cut short to serve in the war, including Fuzz White, who was drafted shortly after his promotion to St. Louis and went seven years before he would again play in the big leagues. At least two of the players that Maguolo had signed, Harrison Sherman and Thomas Woodruff, were killed in the war.27
Maguolo was assigned to Special Services, with the help of recommendations from High, George Sisler, and legendary University of Missouri football coach Don Faurot.28 He was initially posted at Fort Lawton, a shipment center outside Seattle, followed by officers' training school at Fort Meade, Maryland (where he learned "how tough an obstacle course can be"). He was an instructor at the officers' school for Special Services at Washington and Lee University in 1943.29 However, he spent most of the war as a Special Services officer out west, at Fort Lawton, in the Aleutian Islands, and on Kaien Island, British Columbia. He was in charge of morale, education, recreation, and athletics, eventually winning promotion to major.
His duties included running Fort Lawton's newspaper, arranging high school and college correspondence courses, booking movies and shows, and organizing physical fitness activities and sports competitions. Maguolo was especially proud of introducing corkball to soldiers in Washington and Alaska. "One of the best conditioners there, one that all the soldiers enjoyed, was the lowly corkball," he told a reporter. "I found that only St. Louis boys understood the game. Thanks to the contributions of six or eight dozen corkballs from St. Louisans, we had as many as 25 or 30 games going every afternoon."30 His work included managing several service teams, including a West Coast Army all-star team. His Fort Lawton team won a Service League championship.
Somehow the hard-working Maguolo was able to continue scouting for the Browns, often returning to St. Louis during furloughs. A month's sick leave to recover from pneumonia allowed him to spend a week in April 1944 at Browns spring training in Cape Girardeau, Missouri.31 He could scout players while managing army teams, and he occasionally took trips to other bases to work with Browns prospects like Al LaMacchia, whom he had signed before the war.
Maguolo signed his best player with the Browns, power hitter Roy Sievers, in 1944 for a bonus of a pair of baseball shoes.32 Maguolo almost signed Gil Hodges in 1943. "Gil Hodges tried out for me, but our farm director with the Browns [Fournier] said he 'couldn't play,'" Maguolo recalled. He scouted catcher Sammy White at the Great Lakes Naval Training Station and tried to sign him in 1946 when he saw White again with the semipro Seattle Dairymen. "But somehow," Maguolo said, "there was a slipup, and our Seattle man didn't follow up the matter."33
Maguolo started scouting a 15-year-old Yogi Berra in 1940 before the war. Berra's squat physique dissuaded some scouts from pursuing him, and Maguolo at first was more interested in brothers Mickey and Joe Garagiola and Yogi's older brother, John. "In those days [Joe] Garagiola was twice the ball player Yogi was. Berra could hit and wasn't bad in the field, but as a catcher he was terrible," Maguolo remembered. By 1943, however, signing Yogi was a priority for Maguolo. But after the Cardinals inked Joe Garagiola for a $500 bonus, Berra recalled, "I wanted $500, and I had to have it, that's all. I told any of the scouts who talked to me, 'I don't care what the salary is I get later, but I have to have that $500.' Maguolo said he'd try to get it for me from the Browns." Maguolo "talked himself hoarse" trying to persuade DeWitt to offer Berra $500.34 Alas, DeWitt went only so far as to okay a bonus of $250 with another $250 to be paid at the end of Berra's first season, and Maguolo lost Berra when the Yankees offered him $500 up front.35
In January 1946, Maguolo used his terminal military leave to join the Browns' camp in Anaheim.36 When his service was up, he quit McKinley High to scout for the Browns full time.37 He almost signed pitcher Robin Roberts in 1947. "We had first crack at him, but again no money," Maguolo recalled. "He signed a couple of weeks later for about $25,000 with the Phillies."38
In December 1947 Maguolo joined the New York Yankees.39 As part of an aggressive plan to take the post-war Yankees to the next stage of their dynasty, President Larry MacPhail added 15 new full-time scouts in 1946 and 1947, largely by raiding other teams of their top scouts, including the Dodgers' Tom Greenwade, Maguolo's one-time bird dog and fellow scout with the Browns.40 Maguolo was made chief scout of the Midwest, with a territory that included the St. Louis area and sometimes the Mississippi River valley in Missouri, all of Illinois and Wisconsin, all or a large portion of Indiana, and part of Kentucky. In his new position, Maguolo scouted players and hired, oversaw, and received reports from other Yankee scouts covering the Midwest in addition to organizing tryout camps and work in minor-league baseball schools.
By the time Maguolo joined New York, he had acquired several assets for running the Midwest scouting operation. His managing and scouting experience had sharpened his eye for assessing a player's talent and potential and prepared him for running tryouts and working with minor leaguers in the Yankees' baseball schools. His teaching experience helped him with talking to prospects and their parents and mentoring players after signing them. His time in Special Services gave him leadership and management experience and a network of Army buddies who could alert him about talented ballplayers throughout the country.
"One of Lou's strong points as a scout is his ability to organize his territory with capable men," including George Hasser and Mark Christman, wrote Bill Kerch of the St. Louis Globe-Democrat. "Maguolo . . . has complete confidence in the men working for him and he respects their ability. That's why they will go beyond the call of duty for him and that's why this little guy has continued to survive as a scout, a cut-throat job."41
Maguolo hired and mentored many who would have long careers as scouts, including Hasser, Christman, and Art Stewart, who became Director of Scouting for the Kansas City Royals and a member of the Royals Hall of Fame. He often teamed up to sign a prospect with other Yankees scouts such as Greenwade, whose adjoining territory included most of Missouri, and scouts in Maguolo's Midwest such as Stewart, Hasser, Christman, and Fred Hasselman.42 Maguolo shared credit with Stewart for signing Jim Bouton and Fritz Peterson, and with Hasselman in inking Tony Kubek. Signing All-Star first baseman Bill Skowron, Maguolo said, "was a three-way scouting deal, for Burleigh Grimes and Joe McDermott also scouted Skowron."43
The Yankees' money and winning tradition made signing prospects easier than Maguolo had found with the Browns, and Maguolo took full advantage. He and Greenwade signed the Yankee's first "bonus baby," pitcher Paul Hinrichs, for around $60,000 in 1948.44 (Hinrichs was originally signed by Detroit but later declared a free agent by Commissioner Happy Chandler.)
But the foundation of the Yankees' success was not money but "planning and organization," Maguolo argued in "The Lucky Yankees," a 1953 speech he gave in Owensboro, Kentucky. "The Yankees have 10 farm clubs and about 80 full-time or part-time scouts," he explained. "They have two big schools, one at Lake Wales, Fla., and the other in California. . . . These schools enable the Yankees to get players who can climb faster." "We don't buy players, we develop them," he bragged. "Why, we work very closely with the Little League. . . . If we hear of a kid who is well-coordinated and playing a good game in the Little Leagues, we put his name in our future book, and in a few years, we make it a point to take a look at the boy."45
Maguolo's confidence in the farm system's ability to develop players was one of his strongest selling points with recruits. At one point, in 1956, the Yankee system numbered 40 or so players signed by Maguolo.46 The 1958 World Series champions had three Maguolo signees in its regular lineup—Skowron, Kubek, and Norm Siebern—plus two critical platoon players, Elston Howard, who started 96 games at four different positions, and Jerry Lumpe, who started 54 games at third base.
Maguolo flourished when major-league baseball's bonus baby rule took effect in 1952, requiring teams to keep a player on the 25-man major-league roster for one or two full seasons if he signed for a bonus of $4,000 or more. The rule eliminated bidding wars for all but a few prospects each year, and Maguolo was adept at persuading top prospects such as Kubek, Siebern, and Lee Thomas to take a smaller bonus so that they could hone their skills in the Yankee system.47
Signing Kubek in 1954 was one of Maguolo's proudest moments: "I signed him in the White Sox clubhouse and on a White Sox trunk," he boasted.48 Kubek remembered, "Maguolo scouted me a lot and he kept telling me about Phil Rizzuto getting old and the New York Yankees getting into so many World Series."49 It wasn't an easy signing. Though Kubek grew up as a Yankees fan, he immediately had second thoughts and refused to return his signed contract to Maguolo. But when he sought another offer from his home-town Braves, Milwaukee General Manager John J. Quinn told Kubek's father to honor their agreement with the Yankees, and father and son handed the contract over to Maguolo.50
Maguolo's most important signing was a joint effort with Greenwade, when they negotiated the acquisition of Elston Howard, the Yankees' first African-American player.51 Howard would win the American League MVP award in 1963, and after he retired as a player, the Yankees hired him as the first African-American coach in A.L. history. Growing up on St. Louis Avenue near Sportsman's Park, Howard would have welcomed an offer from the Cardinals, and scout Joe Mathes urged owner Fred Saigh to sign him. But Saigh was adamantly opposed to signing black players, and Howard instead signed with the Kansas City Monarchs of the Negro American League. The Yankees in 1950 were also reluctant to break the color barrier. Howard "came to me as a gift," Maguolo diplomatically recalled. "I knew about him, of course, but we had the same situation. But after some friends in the Cardinal organization gave him a big recommendation, I talked to him and talked to the Yankees. The New York organization signed him."52 At Buck O'Neil's urging, Greenwade, who had played a critical role in Jackie Robinson signing with Brooklyn, was also scouting Howard and talking with the Yankees front office. In the end, the two scouts persuaded the Yankees to purchase Howard's contract from the Monarchs and sign him.53
Yet even with the Yankees, Maguolo failed to ink some of his most coveted prospects. He lost a bidding war for Denny McLain when the White Sox offered three grand more than the $12,000 bonus Maguolo was authorized to offer.54 Thinking he had persuaded Dick Schofield to become a Yankee in June 1953, Maguolo drove his Lincoln up Route 66 to Springfield, Illinois, and rented a hotel room to sign the shortstop the next day. In the meantime Schofield accepted a last-minute bid of $40,000 from the Cardinals. His meeting with Maguolo afterward, Schofield remembered, was one of the most uncomfortable conversations of his life. Ironically Maguolo signed Schofield's son-in-law, Dennis Werth, 21 years later.
Harvey Kuenn was probably Maguolo's most frustrating loss with the Yankees. After he and Kuenn had agreed to a $2,000 bonus in 1949, Maguolo sent him to Kansas City, where other executives at the Yankees' Triple-A minor-league facilities would look the shortstop over before signing him. Maguolo could not accompany Kuenn, and, to his astonishment, he learned that Yankee officials had passed on Kuenn after watching him work out. Three years later Kuenn would sign with the Detroit Tigers for $60,000.55
The Yankees often traded Maguolo's best prospects because they were blocked by stars or the team needed to shore up its weak areas, often pitching. On February 8, 1956, New York swapped three of his players—outfielder Whitey Herzog, pitcher Bob Wiesler, and infielder Herb Plews—for Washington pitcher Mickey McDermott. "I gave MacPhail a lot of hell about that deal," Maguolo said.56 The Yankees traded McDermott to Kansas City after one season, while Herzog became Maguolo's only signee enshrined in the Hall of Fame, albeit for his career as manager. Four Maguolo players became All-Stars only after the Yankees traded them—Lumpe, Thomas, Bob Keegan, and Siebern, who the Yankees traded as part of the deal for Roger Maris.
But for Maguolo, every player he signed was forever his "boy," even when traded to another club,57 and Maguolo mentored his prospects long after they signed. He told Jimmy Claus that he "advised them on staying in condition" and encouraged them to go to college and finish their degree. "Many players I've signed, I've helped them later to negotiate contracts with the club," Maguolo said. "When they were on the way up to the majors and needed jobs during the off-season, I helped them."58
Even after one of his boys stopped playing, Maguolo often aided him, for example, when he helped Hausmann get a job managing the Yankees' Winston-Salem team in 1955.59 On April 14, 1951, one of Maguolo's boys died in a boating accident. Mickey Mahon, a 17-year-old first baseman from Beaumont High School, where Maguolo had coached, had signed with the Yankees after graduating in January. Assigned to the Class-D Fond du Lac team, Mahon was getting his first taste of professional ball at the Yankees' minor-league baseball school in Branson, Missouri. With time off that Saturday, Mahon and three other players took a couple of rented canoes out on Lake Taneycomo. A large wave upset Mahon's canoe, spilling him and a teammate into 25 feet of water. The players in the other canoe were able to pull Mahon's companion out of the lake, but Mahon sank too quickly for them to save him from drowning. Maguolo's last service for Mahon was to oversee the recovery of his body.60
When possible, Maguolo liked to observe players without a preconceived idea of whom he should be scouting: "I like to come into the area cold. Then I just watch the games."61 He often explained that a scout's goal was to find a "five-point player." The first four points were physical abilities—running, throwing, hitting, and fielding—but the fifth was more complex, "our idea on size, competitive nature, intelligence and personal habits."62 Maguolo broke down what he looked for by position:
A pitcher should have size—a little fellow is at a disadvantage. If he has all the tools, though, and has what we call baseball sense, then he can overcome the lack of size. He should have a fast ball, one that moves, and doesn't come in straight as a string. That's something that must be natural. He can always be taught to throw a curve ball.
A catcher must also throw well, and it helps if he's a good sized boy, if he can hit, why that's just so much better.
An outfielder must be able to run well and have a strong arm. An infielder should have fast reflexes and be able to stop and start quickly.63
"Of course," Maguolo explained, "we rarely find all these qualities in one player. But if he can't throw, he can't play. If he can run and throw and is endowed with some of the qualities in the fifth category, he's got a good chance. If he's a pitcher and doesn't have a fast ball, I won't gamble on him."64
"What every scout is interested in, what he tried most to see," Maguolo would say, "is not what the youngster looks like at the moment, but what he will look like in three or four years from now. In other words, is there something about him that convinces you he will improve?"65 Hitting was difficult to assess. Batting statistics depended too much on the quality of pitching to be helpful beyond indicating potential home-run power. "But you've got to see him and study his reactions" to begin to judge a hitter's power, Maguolo said. Fielding, throwing, and running were much easier for a scout to judge with his eyes. "A kid's ability to chase flies 'n scoop up grounders or throw a ball hard reveals itself pretty early," Maguolo explained.66 But with hitting, Maguolo said, "If a boy takes a good cut at the ball and steps into it well, why that's about all we can ask."67
For Maguolo the fifth point was often crucial in judging an athlete. "We like to know something about a boy. Does he like to play ball? What about his personal habits? Things like that. We can't cut a boy open and see what's inside, you know," Maguolo said.68 He once explained that he particularly looked for "poise and coordination" in a prospect, as well as "ambition, a burning desire to play ball against all odds and a willingness to learn, plus general habits." Coordination was key. "The ability to run, throw and bat a ball are valuable assets," Maguolo said. "But a kid to improve must have more than that. He must have a natural flair for doing the right thing. All his actions on the field must coordinate."69
Like his father, Maguolo valued education, so he preferred prospects who took school seriously. "I don't like kids like this who don't graduate," Maguolo said of Dave Nicholson, a highly sought-after prospect in 1958 who had dropped out of high school. "It indicates that something along the line is wrong. What was he doing in the intervening year!"70 Perhaps Maguolo's ability to judge the fifth point of a prospect helps explain why a number of players that Maguolo signed, including Herzog, Thomas, LaMacchia, and Don Lenhardt, or coached, including Monahan, Sturm, and Hasser, had more impact on baseball as a manager or general manager or scout than in the field.
Maguolo's small stature and quiet personality was an advantage that allowed him to observe players without being noticed.71 Foremost, however, he was driven by his love of the game. Maguolo estimated that he traveled 40,000 miles or more every year, 30,000 or 35,000 by car and 10,000 by plane and rail.72 At spring training for the Yankees in Hattiesburg, Mississippi, one reporter wrote, "he is on the field at 8 o'clock every morning and darkness has enveloped the field before he calls it a day."73
But Maguolo knew luck was important too. (Indeed, he once won two automobiles in one lottery.74) "For a big league scout, you must be in the right place at the right time," he explained. "You must see a ball player at his best . . . be able to recognize talent . . . and sell yourself to the boy and his family." Maguolo was in his element talking with prospects and their parents. "Until the free agent draft, you could get great satisfaction by going into a prospect's home and coming out with a signed contract," he told St. Louis sportswriter Neal Russo. "There was a certain challenge there. You had to sell yourself and the ball club you worked for."75
In these conversations Maguolo believed "sincerity, truthfulness and interest in the athlete [were] vital," wrote Jimmy Claus.76 Stewart remembered Maguolo counseling him when he first became a scout in 1953, "Keep your eyes open. Keep your ears open. Keep your mouth shut," then zipping his mouth shut to make his point.77 That was probably good advice for a new scout, and Maguolo was a quiet man who did not call attention to himself. But he sometimes had to be as skilled at persuading management as he was with prospects. He often argued with management about the size of an offer, and Maguolo and Greenwade had to be convincing to end the Yankees' policy against signing black ballplayers.
In his spare time Maguolo was a skilled bowler and woodworker. He kept a work area in the family factory, where he built chairs, tables, lamps, stools, benches, even bars and staircases from broken baseball bats, gloves, balls, bases, and other sports paraphernalia, usually for friends.78 Maguolo made a settee out of replicas of autographed balls and bats from the Philadelphia Athletics pennant-winning teams of 1929, 1930, and 1931, with bases as cushions. It was presented to their Hall of Fame owner and manager, Connie Mack, in an on-field ceremony.79
Every Monday, if he was in St. Louis, Maguolo enjoyed lunch with the 1-2-3 Club, an exclusive club of area sportswriters, broadcasters, executives, scouts, and retired athletes who have been gathering weekly for lunch since 1946 to swap stories and talk sports. As of 2014, the 1-2-3 Club had had only 127 members in almost seven decades of existence. Several, including Herzog, Martin, Thomas, and Lenhardt, were ex-ballplayers originally signed by Maguolo.80
When CBS bought the Yankees in 1964, Maguolo became subject to mandatory retirement at age 65. However, the Yankees gave him and Greenwade "special dispensation" until 1970, when both would be 70.81 Maguolo afterward continued to scout part-time for the Yankees until he was incapacitated by a stroke in October 1975.82 He lived the remainder of his days in nursing homes and died May 14, 1977. He is buried in the family plot in Calvary Cemetery in St. Louis with his parents and siblings. Etched into the family monument are friezes for each of the children of Ferdinand and Flora Maguolo, designed by brother George. Lou is represented by a baseball player with a bat on his shoulder, poised to swing.
Maguolo also signed Hank Arft and Marlin Stuart for the Browns. His list of signings for the Yankees includes (in alphabetical order) Dave Bergman, Jim Finigan, John Gabler, Mike Jurewicz, Jerry Kenney, Steve Kraly, Lloyd Merritt, Tom Metcalf, Zach Monroe, Larry Murray, Cal Neeman, Joe Pactwa, Al Pilarcik, Jim Robertson, Lou Skizas, Hal Stowe, Jay Ward, and Bud Zipfel.83
The Hall of Fame museum has 250 of Maguolo's scouting reports for the Yankees from the 1960s and 1970s.84
Acknowledgments
This biography was reviewed by Bill Nowlin, Rod Nelson, and Rory Costello, and fact-checked by Alan Cohen.
Sources
The author, being a great-nephew of Lou Maguolo, had access to Maguolo's scrapbook and other family information.
Notes
1 Neal Russo, "Yanks Like Maguolo Contrast—Little Man Finds Big Talent," St. Louis Post Dispatch, February 11, 1958: 6C; Neal Russo, "Scout Who Signed 40 Major Leaguers," St. Louis Post-Dispatch, November 4, 1970; Jimmy Claus, "Sporting Around," Terre Haute Tribune-Star, January 31, 1971: 41.
2 Harry Grayson, "Stengel Gives Scouts Full Share of Credit for 'Making' Yankees: Essick, Krichell, DeVine, Maguolo and Greenwade," The Independent (St. Petersburg, Florida), Newspaper Enterprise Association, March 5, 1958: 10A.
3 Russo, "Scout."
4 Grayson, "Stengel."
5 "Talking It Up," La Crosse (Wisconsin) Tribune, August 27, 1939: 9.
6 Russo, "Scout."
7 Ibid.
8 Ibid.
9 The Hatchet, vol. 17 (St. Louis: Washington University Publications, 1920): 158-59 and 164, https://digitalcommons.wustl.edu/hatchet/17/. Washington University did not have enough men to field a team in 1918 because of the war and Spanish flu epidemic, but the SATC organized its own team and played an unofficial conference schedule in place of the varsity team.
10 The Hatchet, vol. 19 (St. Louis: Washington University Publications, 1922): 197, https://digitalcommons.wustl.edu/cgi/viewcontent.cgi?arti https://digitalcommons.wustl.edu/cgi/viewcontent.cgi?article=1019&context=hatchetcle=1018&context=hatchet.
11 "Magualo [sic] Is Elected 1923 Piker Captain," 1923, Lou Maguolo scrapbook; The Hatchet, vol. 20 (St. Louis: Washington University Publications, 1923): 198-205 and 515, https://digitalcommons.wustl.edu/cgi/viewcontent.cgi?article=1019&context=hatchet.
12 Parker; Russo, "Scout."
13 The Hatchet, vol. 21 (St. Louis: Washington University Publications, 1924): 67, https://digitalcommons.wustl.edu/cgi/viewcontent.cgi?article=1020&context=hatchet.
14 "Talking It Up"; Russo, "Yanks"; "Meet the Faculty: Lou D. Maguolo," May 10, 1940, Lou Maguolo scrapbook; "New York Yankee Scout Lou Maguolo Former Engineer Who Prefers Baseball," Fond du Lac (Wisconsin) Commonwealth Reporter, 1948, Lou Maguolo scrapbook. Newspaper sources are muddled about why Maguolo did not play pro ball. The two earliest sources, "Talking It Up" and "Meet the Faculty," published at least 16 years after Maguolo's college graduation, both state that Maguolo had a contract with the Cardinals and that his leg injury sabotaged his playing career. "Talking It Up" mentions a minor-league contract with Atlanta in the Southern Association. A reference in "Meet the Faculty" to Maguolo "being associated with the Atlantic and the Southern Association" may be a student newspaper's garbling of "Atlanta in the Southern Association." The 1948 article states that Maguolo played second base for the Syracuse Stars in the International League until a leg injury ended his playing career, but Baseball Reference does not list Maguolo (or Meyers) on the Stars' roster. Dyer and Riviere played for Syracuse, so the writer may have had the barnstorming team that employed the three of them in mind. Russo wrote in two articles that major-league teams weren't interested in Maguolo because of his size. That Maguolo's leg injury is mentioned in the three earliest sources coupled with Maguolo's association with Rickey suggests that Maguolo may have entered into an agreement with the Cardinals after barnstorming for Rickey, but when his knee injury damaged his most important asset, his speed, St. Louis lost interest.
15 "New York Yankee Scout Lou Maguolo Former Engineer Who Prefers Baseball," 1947, Lou Maguolo scrapbook; Alfred C. Deering, B. W. Bell, and H. G. Burns, letter of recommendation, February 24, 1942, Lou Maguolo scrapbook.
16 Bill Kerch, "Stars in the Making," St. Louis Globe-Democrat, Lou Maguolo scrapbook.
17 "Hatsfield Nine Is Team of Vets But None Fought in World War," St. Louis Star and Times, August 18, 1932: 17.
18 "Lieut. Lou Maguolo Now Stationed at Fort Lawton," St. Louis Globe-Democrat, August 9, 1942; "Mathes, Maguolo Picked for Scouts' Hall of Fame," St. Louis Post-Dispatch, November 8, 1970; Bill Nowlin, "Babe Martin," SABR, https://sabr.org/bioproj/person/60e77812; Russo, "Yanks."
19 Russo, "Yanks"; Russo, "Scout." It's not clear when Maguolo began working as a bird dog for the Dodgers or whether he was paid for this work.
20 Gene Sullivan, "Wise Owl," St. Joseph (Missouri) News-Press, 1941, Lou Maguolo scrapbook.
21 Kerch.
22 "Lou Maguolo Quits as Coach of McKinley Baseball Team," St. Louis Star and Times, February 19, 1940: 19; "Maguolo to Coach McKinley," St. Louis Post-Dispatch, March 28, 1940: 13.
23 Nowlin.
24 Jack Branscom, "Rain Spoils Scout's Visit to Springfield," April 1966, Lou Maguolo scrapbook. The article likely appeared in one of Springfield's daily newspapers, the Illinois State Journal or Illinois State Register.
25 Russo, "Scout"; "New York Yankee Scout Lou Maguolo Former Engineer Who Prefers Baseball."
26 Craig Allen Cleve, Hardball on the Homefront: Major League Replacement Players of World War II (Jefferson, North Carolina: McFarland, 2004), 70-89.
27 Gary Bedingfield, "139 Players Died in Service in World War II," Seamheads.com, March 4, 2011, http://seamheads.com/blog/2011/03/04/139-ballplayers-died-in-service-in-world-war-ii/.
28 Lou Maguolo scrapbook.
29 "Lou Maguolo Gets Some Coaching Lessons in Army," St. Louis Post-Dispatch, December 6, 1942: 52; "Capt. Maguolo Home from Aleutian Islands," Lou Maguolo scrapbook.
30 "Lou Maguolo Gets"; "Lt. Lou Maguolo Needs Corkballs for His West Coast Soldiers," St. Louis Post-Dispatch, August 7, 1942: 15.
31 "Capt. Maguolo."
32 Gregory H. Wolf, "Roy Sievers," SABR, https://sabr.org/bioproj/person/c8add426.
33 Dan Parker, "Yankee Scout Recalls When Berra Was Assayed at $500," New York Daily Mirror, March 7, 1958.
34 Harold Rosenthal, "St. Louis Clubs Refused $500 Bonus to Berra," New York Herald Tribune, undated newspaper clipping. Lou Maguolo scrapbook.
35 Grayson, "Stengel"; Parker.
36 One sentence in The Morning Call (Paterson, New Jersey), March 7, 1946: 23, states, "Major Lou Maguolo, a scout for the Browns before the war, is at the club's Anaheim camp, while on terminal leave from the army."
37 "Maguolo Returns to Scouting for Browns," St. Louis Post-Dispatch, May 18, 1946: 7.
38 Russo, "Scout."
39 Although several later sources claim that the Yankees hired Maguolo when his military service ended in 1946, this is contradicted by December 1947 newspaper items in the St. Louis Star and Times ("Maguolo to Scout Old Brownie Area for Yanks," December 20, 1947: 12), the New York Daily News (Hy Turkin, "Tigers After Indians' Hegan," December 6, 1947: 26), and the Reno Gazette-Journal ("Joins Yankees," December 20, 1947: 8).
40 Peter Golenbock, Dynasty: The New York Yankees, 1949-1964 (Mineola, New York: Dover, 2010), 9. Golenbock mistakenly states that Maguolo was hired away from the Brooklyn Dodgers.
41 Kerch.
42 "Kubek Top 'Comer' for Bears." Denver Catholic Register, May 24, 1956: 11.
43 Chauncey Durden, "Sportview," Richmond Times-Dispatch, March 20, 1958.
44 Ray Nelson, "New Yorkers Give Bonus to Hinrichs," St. Louis Star and Times, November 16, 1948: 23.
45 Chas. Harbin, Jr. "Now Hear This," Owensboro (Kentucky) Messenger-Inquirer, April 24, 1953: 10.
46 Parker.
47 Alan Cohen, "The Boys of the Polo Grounds: Youth Baseball, 1944-1958," The Polo Grounds: Essays and Memories of New York City's Historic Ballpark, 1880-1963, ed. Stew Thornley (Jefferson, North Carolina: McFarland & Company, 2019), 128.
48 Durden.
49 Neal Russo, "Kubek Says Thanks to Maguolo," St. Louis Post-Dispatch, April 16, 1966.
50 Russo, "Scout."
51 Fred Young, "Young's Yarns: Rated Howard No. 1 Grab," The Pantagraph (Bloomington, Illinois), May 28, 1977: 12.
52 Robert L. Burnes, "The Bench Warmer: The Course of Human Events . . . ," St. Louis Globe-Democrat, February 12, 1971.
53 Cecilia Tan, "Elston Howard," SABR, https://sabr.org/bioproj/person/e6884b08; Russo, "Scout."
54 Russo, "Scout."
55 Russo, "Yanks."
56 Russo, "Scout."
57 Durden.
58 Claus.
59 Cleve: 89.
60 "Yanks Sign Mahon, Wheatley for Farm," 1951, Lou Maguolo scrapbook; "John Mahon, Former Prep Athlete, Drowns," April 15, 1951, Lou Maguolo scrapbook. These articles were probably published in one of the St. Louis daily newspapers, the St. Louis Post-Dispatch, Globe-Democrat, or Stars and Times.
61 Branscom.
62 Grayson, "Stengel"; Swick (James Swickard), "On the Rebound," Galesburg (Illinois) Register-Mail, Lou Maguolo scrapbook.
63 Harvey Duck, "The State Roundup: Analysis—How Scouts Decide on Youths' Diamond Futures," Chicago Daily News, 1957, Lou Maguolo scrapbook.
64 Kerch.
65 John Drebinger, "Yankees' Scouting Organization Has Key Role in Club's Success," New York Times, March 7, 1956; Swick.
66 Ibid.
67 Duck.
68 Ibid.
69 Drebinger.
70 Grayson, "Nicholson."
71 Drebinger.
72 Russo, "Scout."
73 Fred Young, "Young's Yarns," The Pantagraph (Bloomington, Illinois), March 27, 1956.
74 Durden.
75 Russo, "Stengel."
76 Claus.
77 Joe Posnanski, "The Art of Scouting," The Good Stuff: Columns About the Magic of Sports (Kansas City, Missouri: Kansas City Star Books, 2001), 49.
78 Russo, "Scout."
79 Lou Pickelman, "Settee of Bats and Balls Given Connie Mack by Richardson," July 22, 1941, Lou Maguolo scrapbook. Pickelman did not mention Maguolo, but in his scrapbook Maguolo wrote under Pickelman's article, "Settee made by Maguolo similar to one in DeWitt's rathskeller."
80 Dennis Dillon, "Inside the 1-2-3 Club," St. Louis Magazine, March 20, 2015, https://www.stlmag.com/news/sports/inside-the-1-2-3-club/; Dennis Dillon, "Meet the 1-2-3 Club, a Group of Legends Who Gather to Talk Sports," Sports Illustrated, July 10, 2014, https://www.si.com/mlb/2014/07/10/st-louis-cardinals-1-2-3-club; "A 1-2-3 Club Tall Tale," St. Louis Post-Dispatch, August 4, 1996: 190. When Maguolo suffered a stroke, sports cartoon artist Amadee Wohlschlaeger gave him a poster of his bust atop a stone statue of "1 2 3," autographed by club members.
81 "Greenwade Stays On," Springfield (Missouri) Sunday News & Leader, November 23, 1969: E8.
82 Bob Broeg, "Who Needs Jeers from Pan-Am Crowds? Not U.S.," St. Louis Post-Dispatch, October 21, 1975: 2B.
83 Sources of information about players signed by Maguolo include Baseball-Reference.com; Play Ball with the Yankees (New York: New York Yankees, 1964); Russo, "Yanks"; Russo, "Scout"; Kerch; Sullivan; Joe Trimble, "AL Lead at Stake Again as Yanks Face Orioles," New York Daily News, June 14, 1963; and Yankees Yearbook Fan, https://yankeesyearbookfan.blogspot.com/.
84 Lou Maguolo Scouting Reports, 1960-1976, Manuscript Archives Collection, National Baseball Hall of Fame, https://collection.baseballhall.org/PASTIME/lou-maguolo-scouting-reports-1960-1976.
Born
June 8, 1899 at Edwardsville, IL (US)
Died
May 14, 1977 at St. Louis, MO (US)
If you can help us improve this player's biography, contact us.
https://sabr.org/sites/default/files/MaguoloLou-1964.jpg
600
800
admin
/wp-content/uploads/2020/02/sabr_logo.png
admin
2020-02-14 14:08:41
2020-04-09 14:37:26
Lou Maguolo