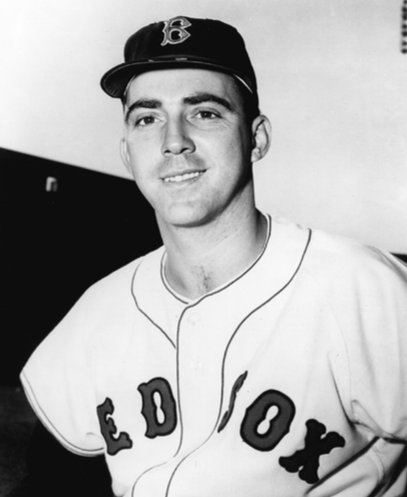 ---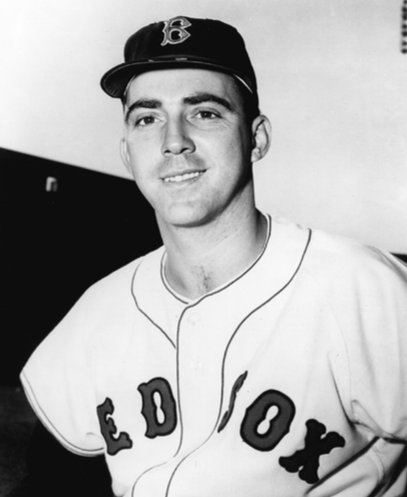 One of a long line of Cuban players to pass through the Washington Senators organization, Mike Fornieles burst onto the scene as a 20-year-old with a debut nearly unsurpassed in major-league history. He went on to pitch for five teams, primarily as a reliever, spending just over half his career with the Boston Red Sox, where he achieved his greatest success. Fornieles spent several seasons as Boston's ace reliever, including one in which he tied for the American League lead in saves and won the inaugural The Sporting News Fireman of the Year Award. He also was named to his only All-Star team while with the Red Sox and was the winning pitcher in the final game of Ted Williams' career. Until Fidel Castro came to power, Fornieles spent his winters playing in the Cuban League, where he won a Rookie-of-the-Year Award and was a front-line starter for back-to-back Caribbean Series champions.
Jose Miguel Fornieles y Torres was born on January 18, 1932, in Havana, Cuba. His father was a machinist who worked at a local sugar mill. There is no record of his father playing baseball at any serious level. As a teenager, Mike, as he was commonly known, attended Edison Institute, a high school in the La Vibora neighborhood of Havana, and after that worked as a grocery clerk.1 He was playing amateur ball in 1950 when Washington Senators scout Joe Cambria signed him to a contract. The Havana Cubans of the Florida International League were one of Washington's affiliates, and the Senators had an unmatched presence in Cuba. Their heavy scouting in the region had begun before the Havana franchise was formed and Cuba was a major source of talent for the Senators for decades. In fact, 27 of the 56 Cubans who had made their big-league debuts through 1956 (the year Fornieles broke in) had debuted for the Senators.
Fornieles began his professional career in 1951 in Texas, with the Big Spring Broncs of the Class C Longhorn League. Fornieles finished 17-6 with a 2.86 ERA, which was particularly impressive as the Longhorn League was a high-offense environment in which Joe Bauman later set the single-season minor league home run record (72). Fornieles struggled with his control at times, with 100 walks against 142 strikeouts, and posted his fine record despite 40 unearned runs while he was on the mound.
Fornieles was assigned to play the next season for Class B Havana, where the right-hander pitched alongside countrymen Camilo Pascual and Silvio Garcia. After spending most of 1951 in the rotation, Fornieles was used primarily as a reliever for the Cubans in 1952, but he still threw 213 innings with a 2.66 ERA. Despite the strong season, his record was only 14-12, as Havana was shut out 25 times. Reportedly, Cambria often lobbied the Senators to promote Fornieles, arguing, "We can't get no runs for this kid." Calvin Griffith, the vice president of the Senators, responded, "We can't ever believe Cambria. He yells wolf so often we never know when the real thing comes along."2
With Washington scheduled for a doubleheader against the Philadelphia A's on September 2, 1952, the Senators decided to promote a pitcher from the minor leagues and called down to Havana for Raul Sanchez, a right-hander with a 10-9 record. Many players need some degree of luck to get their first opportunity in the majors and Fornieles was one of those. Sanchez was too sick to report, so Havana sent up Fornieles instead and Washington gave the 20-year-old the start in the second game of the doubleheader.
Fornieles wasn't a big man, standing 5-feet-11 and weighing 155 pounds by most reports, but he seized the opportunity like a giant. He turned in one of the best pitching debuts in major-league history, throwing a one-hit shutout in a 5-0 victory, allowing only a second-inning single to catcher Joe Astroth and retiring the last 14 batters in order. While Cincinnati's Bumpus Jones threw a no-hitter in his major-league debut in 1892, Fornieles' effort matched the 20th century record established by Cleveland's Addie Joss in 1902. This mark has since been matched twice, by San Francisco's Juan Marichal in1960, and by Boston's Billy Rohr in 1967.
The day after Fornieles' debut, there was a press conference at Griffith Stadium to celebrate the accomplishment. The Washington Post's Shirley Povich described how a "good-looking" but "slightly bewildered" Fornieles was brought into the room for photographs and reporters' questions. In a humorous development, Senators pitcher and fellow Cuban Sandy Consuegra volunteered to act as Fornieles' interpreter, despite his similarly limited English. In broken English, Fornieles said his wildness at the beginning of the game — five walks in the first three innings — came about because he was unaccustomed to American mounds. He said he knew enough about the A's lineup not to throw inside curveballs to Philadelphia slugger Gus Zernial. The Senators may not have been as impressed with Fornieles as the press conference suggested, as manager Bucky Harris said at the conference, "He may be a flash in the pan, but a manager can dream, can't he?"3
For the remainder of the season, Fornieles made another start (a second complete game), and also two relief appearances, posting a 1.37 ERA in 26⅓ innings and allowing only 13 hits. During the offseason the Senators decided that the 20-year-old was perhaps at the peak of his value and dealt him to the Chicago White Sox for Chuck Stobbs, a 23-year-old southpaw the Senators felt they needed.
Fornieles returned to Cuba to play that winter for the Tigres de Marianao in the Cuban League. He finished 12-5 for Marianao with a 2.33 ERA, throwing 155 innings in 29 games. He led the Cuban League in ERA and was named the league's Rookie of the Year.
For the White Sox, Fornieles split the 1953 season between the starting rotation and the bullpen, going 8-7 in 16 starts and 23 relief appearances. His 3.59 ERA was the lowest of any of his seasons in Chicago, although he struggled somewhat with his control, striking out 72 while walking 61 in 153 innings. The next year Mike pitched only 42 innings in 15 games, finishing 1-2 with a 4.29 ERA in the majors, but spent most of the season with the Charleston Senators in the American Association. There, Fornieles went 7-7 in 19 appearances with a 2.45 ERA.
In 1955 with the Toronto Maple Leafs of the International League, Fornieles proved that he didn't belong in the minors with a 5-0 record and a 2.36 ERA in six starts. With the White Sox he threw 86⅓ innings in nine starts and 17 relief appearances. Fornieles got his ERA back under the league average with a 3.86 mark, but he walked more hitters than he struck out for the first time in his career. On May 21, 1956, after pitching just 15⅔ innings for the White Sox, Fornieles was traded to Baltimore in a six-player deal reuniting with manager Paul Richards, who had moved from the White Sox to the Orioles after the 1954 season.
Fornieles threw 111 innings in 11 starts and 19 relief appearances over the rest of the season for the Orioles. Although he finished only 4-7, his ERA was a respectable 3.97 and his strikeout-to-walk ratio was over 2 to 1. On August 15, Fornieles took the mound against Washington's Camilo Pascual in the second game in major-league history in which both starters were natives of Havana. Both pitchers rose to the occasion, as Fornieles went 9⅓ innings and gave up two runs, one of which was earned, while Pascual gave up two runs in seven innings. The game, which Baltimore won 3-2 in 12 innings, came 38 years after Havana natives Dolf Luque and Oscar Tuero opposed each other on September 2, 1918.
During the 1956-1957 Cuban League Series, Fornieles pitched in 29 games, going 11-7 with a 2.47 ERA and allowing only 115 hits in 142 innings. With a one-two punch in the rotation of Jim Bunning and Fornieles, Marianao had front-line pitching to outclass the defending champion, Cienfuegos, and their ace, Camilo Pascual. Marianao won the title and Fornieles got to play in his first Caribbean Series.
Joining the Tigres were the champions from Panama, Puerto Rico, and Venezuela. Fornieles started Cuba's second game, on February 10 against Venezuela, and recorded a complete-game 7-1 win. Fornieles' second start was in Cuba's fifth game, on February 13, also against Venezuela. He didn't record a decision as Cuba scored three runs in the bottom of the ninth to win, 5-4. Marianao won the series with a 5-1 record and Fornieles finished with a 1-0 record, a 2.81 ERA, and 13 strikeouts in 16 innings.
Still only 25 years old, Fornieles pitched his fifth full major league season in 1957, and he began with a 2-6 record and a 4.26 ERA for the Orioles. On June 14, he was dealt for the third time in his career, this time to Boston for second baseman Billy Goodman, who was in his 11th season with the Red Sox. With the Orioles beset by injuries, Richards was keen to acquire Goodman and said, "With four guys laid up with injuries, we need someone who can play the infield."4
Fornieles spent the rest of 1957 and then a further 5½ seasons with the Red Sox. Though he'd been used mostly as a reliever before coming to Boston, he made 18 starts and only seven relief appearances for the Red Sox that year, going 8-7 with a solid 3.52 ERA. For the entire season Fornieles logged 182⅓ innings and eight complete games, both of which were career highs. Still, the move to Boston could not have been easy for him. He had spent his major-league career on teams where there were fellow Cubans on the roster, or at least Latin Americans, but in Boston he was the only Latin American player on the team.
In the winter of 1957-1958, Fornieles returned to Cuba to play for Marianao and he finished a strong 11-6 with a 2.09 ERA, with 90 strikeouts in 155 innings. The Tigres won the Cuban League title again and progressed to another Caribbean Series. Fornieles started Cuba's opening game and pitched the team to a 10-2 victory over Venezuela. Three days later, he started Cuba's fourth game — his fourth career start in the Caribbean Series, all against Venezuela. Fornieles struggled this time and Venezuela scored eight runs in the first two innings on the way to an 8-1 victory. Cuba still won the series in six games, the first repeat Caribbean Series champion in history.
After a successful first season with Boston, Fornieles struggled in 1958 to his worst season in the majors to that point. He returned to being primarily a reliever, and posted a 4.96 ERA with a 4-6 record.
As bad as 1958 was, the next two seasons were Fornieles' most successful in the major leagues. For the first time in his career, he was used exclusively as a reliever. In 1959, he posted a 3.07 ERA in 82 innings, striking out 54. Fornieles was often the last man to come out of the Red Sox bullpen, as he finished the game in 26 of his 46 appearances. As later calculated, Mike picked up 11 saves, the highest total on the Red Sox that year. As good as Fornieles was in 1959, he was even better in 1960, setting or tying career highs in several important pitching categories. He went 10-5 in 70 appearances, all in relief, setting an AL record for games pitched. On September 28, 1960, Fornieles had the distinction of being the winning pitcher in Ted Williams' final game in the majors.
Fornieles' 10 wins tied a career high from 1957 and his 2.64 ERA was the lowest of his career, discounting his four games with Washington in 1952. He also recorded 14 saves, tying Johnny Klippstein of the Indians for the AL lead. In the American League MVP voting, Fornieles tied for 28th. Chicago's Gerry Staley was the only other relief pitcher to get votes.
Mike's success in 1960 was also recognized when The Sporting News made him the inaugural winner of its Fireman of the Year Award for the American League. The trophy was awarded on the basis of a formula that combined a pitcher's wins and total saves, a rule that had been devised that offseason by baseball columnist Jerome Holtzman. Holtzman emphasized that saves were more important for relievers and soon succeeded in making them twice as valuable in the award's formula, but Fornieles was awarded the trophy in 1960 under the original rules.5 Fornieles won the first award with 24 points, one more than Gerry Staley's 23; both totals fell far short of the 38 by Lindy McDaniel, who won the NL's award. While Fornieles was the last man out of the bullpen, he often pitched multiple innings to protect a lead, such as on August 4 and 5, when he retired 15 consecutive batters during the two games to protect a pair of 4-2 Boston victories.6
During the following offseason diplomatic relations between the U.S. and Cuba were severed, creating an uncertain situation for the approximately 20 Cuban players in the majors at that time. State Department officials said ballplayers would likely not be exempt from the restrictions the U.S. placed on Cuban nationals. If the political developments worried Fornieles, he didn't show it on the field, as he threw five shutouts in 120 innings in the Cuban League, although Marianao did not progress to the Caribbean Series. He finished his Cuban League career with a career record of 70-63 with a 2.93 ERA in 231 games. He is eighth all-time both in games pitched and wins.
The Red Sox front office was concerned that Fornieles might not be able to return to the majors and these worries were possibly compounded when he didn't arrive for spring training in Scottsdale, Arizona, on schedule. It turned out that Mike was stranded in Miami, as an airline strike prevented him from catching a connecting flight. When he arrived, to great relief, two days later, pitching coach Sal Maglie joked that he was "going to crack the whip . . . to make sure Mike is ready." And when Maglie asked him if he spent most of the winter fishing, Fornieles replied, "Yeah, I was fishing for third strikes."7
Although Fornieles did not speak of his situation publicly it emerged later that nothings were not nearly as routine as he indicated. In 1965, he admitted, "[Castro and the Communist Party] didn't want me to leave Cuba in 1960. The only way I got out was to promise them that I would come back. I told them, 'Sure I will,' but I knew at the time I wouldn't."8 Fornieles' defection came with sacrifices, as he was allowed to take only $5 out of Cuba. Fornieles smuggled out $200 in the fingers of his baseball glove, but almost assuredly left a great deal of money behind in Cuba. Additionally, when he tried to make arrangements for his family to join him in the States, his wife, whose family had sympathies with the Communist Party, refused to go. She and his daughter remained in Cuba. Fornieles divorced his wife and later married Olga Vasco de Gama Gomes.9
Despite the drama of his offseason, Fornieles was named to the AL All-Star Team in 1961, becoming the fifth Cuban player to play in the midsummer classic. From 1959 through 1962, two All-Star Games were played per season. Fornieles played in the first 1961 game, on July 11 in San Francisco's Candlestick Park. He was brought into the game in the bottom of the eighth with the National League leading, 2-1. The appearance did not go as hoped, as he surrendered a home run to George Altman of the Cubs. Altman had never faced Fornieles before in the United States, but he had played against him in Cuba and knew Fornieles often relied heavily on his breaking pitches. Altman said later, "He threw me a curveball, and I was waiting for it."10 Fornieles retired Willie Mays on a fly ball to center field and gave up a single to Frank Robinson before being relieved by Hoyt Wilhelm.
Fornieles hadn't enjoyed a particularly strong first half and his All-Star selection may have reflected recognition of his previous two seasons. His case for an All-Star bid was also likely helped by the fact that he posted a 2.50 ERA in 39⅔ innings in June, winning four games and getting four saves. Fornieles went 9-8 for the year with a 4.68 ERA in 57 games. He threw 119⅔ innings and made two starts, one of them a complete game. Fornieles was victimized much of the year by the long ball, surrendering a career-high 18 homers. He finished 42 games and amassed 15 saves, which was a career high and was tied for the third highest total in Red Sox history to that point.
On September 8 Fornieles entered a game against the Tigers in the fifth inning with the bases loaded, two outs, a run in, and the Red Sox ahead, 3-2. He worked out of the jam and when he came to bat in the bottom of the sixth he extended the Red Sox lead with a two-run homer to deep left field off Paul Foytack. It was the only home run of Fornieles' career, as he was a .169 hitter with a .208 slugging percentage.
After 1961, Fornieles had less success. In 1962 he posted a 5.36 ERA in 82⅓ innings. During the second game of a doubleheader against Cleveland on June 20, Fornieles tied a modern AL record by hitting four batters in one game. He finished 21 games and got the final five saves of his career, but his days as Boston's top reliever were finished with the emergence of Dick Radatz, who finished 53 games with 24 saves that season.
Fornieles was an important part of Radatz's success, as he took the young pitcher under his wing and mentored him during that 1962 season. As Radatz recalled, "When I came up with Boston in 1962 Mike had led the team in saves the previous two seasons and soon he became my biggest supporter. He gave me all the information I needed on American League batters and gave me pointers as to how I should pitch to them. He basically set me up to be his successor."11
Unable to return to Cuba, Fornieles still kept his native country in mind and on October 14, 1962, he participated in a charity game in Miami with other Cuban major leaguers that raised $5,000 for the anti-Castro movement.
Fornieles was only 31, but 1963 was his 12th and last season in the majors. He made nine appearances for the Red Sox, all in relief, finishing six of them, and posted a 6.43 ERA. With the emergence of Radatz and the acquisition of Jack Lamabe, Fornieles pitched only 14 innings in 2½ months. With his best days seemingly behind him, he had fallen on the Boston depth charts and on June 14 Fornieles was sold to the Minnesota Twins.
Fornieles went 1-1 in 11 games for Minnesota with a 4.76 ERA before drawing his release on July 22.
Fornieles didn't catch on anywhere else during the rest of the season, but he signed a contract with the Cincinnati Reds the following February. However, he was released on April 7, before the season began, and that was the closest he came to pitching in the majors again. On April 10 Fornieles joined the Milwaukee Braves as their batting-practice pitcher and spent the remainder of the season in that role.
Fornieles' pitching success appeared to stem in large part from his ability to command five pitches, a contrast to the usual reliance upon two or three pitches by many relievers. This also may explain why Fornieles was able to switch between starting and relieving and remain effective in either role. His primary two pitches were a fastball and a curve, but he would also mix in a knuckleball at times, which many batters found difficult to adjust to. He also threw a slider and a screwball, but less frequently than the other three pitches. Thus, Fornieles could often look like a completely different pitcher on consecutive days, relying heavily on breaking pitches one day and throwing primarily a knuckleball or a fastball the next day.
Once Fornieles was out of baseball, he worked as a car salesman, selling cars at Pontiac Village in Boston and Wilmington, Massachusetts. However, Fornieles' love of the sport never died and he spent two seasons in the mid-1960s pitching in the Boston Park League for the Supreme Saints. Attendance reportedly doubled whenever he pitched.12 Fornieles also tried his hand at broadcasting, and in 1993 he spent a year as the third man in the radio booth alongside Bobby Serrano and Hector Martinez doing Red Sox broadcasts in Spanish on WROL.
Fornieles died on February 11, 1998, at the age of 66 at Bayfront Medical Center in St. Petersburg, Florida, of injuries suffered in a fall in his home in Bay Harbour. He was survived by his second wife, his daughter, Marina, and two brothers, Leo and Bebo, the latter three living in Havana at last report. Jose Miguel "Mike" Fornieles was cremated and the ashes were given to his family.
An updated version of this biography appeared in "Cuban Baseball Legends: Baseball's Alternative Universe" (SABR, 2016), edited by Peter C. Bjarkman and Bill Nowlin.
Sources
Tom Deveaux, The Washington Senators, 1901-1971 (Jefferson, North Carolina: McFarland, 2005), 183.
Jorge S. Figueredo, Cuban Baseball: A Statistical History, 1878 – 1961 (Jefferson, North Carolina: McFarland, 2003), 225.
Frank Russo and Gene Racz, Bury My Heart at Cooperstown: Salacious, Sad, and Surreal Deaths in Baseball History (Chicago: Triumph Books, 2006).
Bill Walsh, "An Archive of Red Sox Radio & TV Broadcasters," (http://webpages.charter.net/joekuras/brdcstrs.htm).
Notes
Full Name
Jose Miguel Fornieles Torres
Born
January 18, 1932 at La Habana, La Habana (Cuba)
Died
February 11, 1998 at St. Petersburg, FL (USA)
If you can help us improve this player's biography, contact us.
http://sabr.org/sites/default/files/Mike%20Fornieles.png
600
800
admin
/wp-content/uploads/2020/02/sabr_logo.png
admin
2012-01-04 20:25:05
2012-01-04 20:25:05
Mike Fornieles