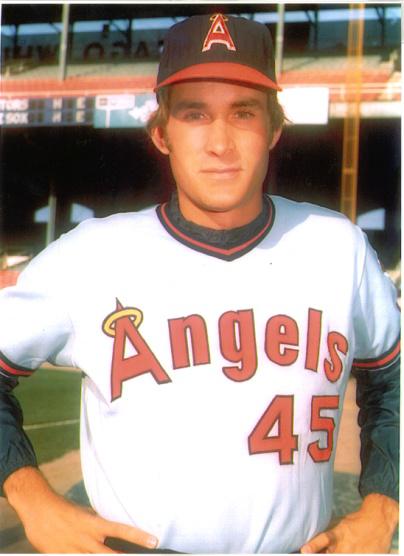 ---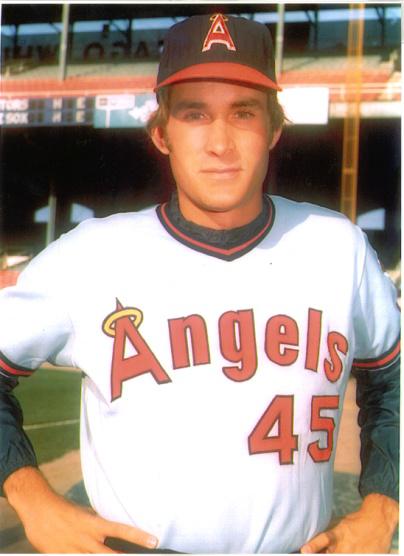 Pitcher Paul Hartzell played four complete major-league seasons (1976 through 1979) and parts of two others (1980 and 1984). He was a swingman, starting 77 of the 170 games in which he appeared. He threw 22 complete games yet also posted 12 saves, a statistical combination that is difficult to imagine in today's game. His best season came as a rookie in 1976. The righty wasn't a strikeout artist, averaging just 3.0 K's per nine innings. He relied on a sinker, slider, and control.
Hartzell found going back and forth from relieving to starting hard on his body. In his view, it contributed to injuries starting in 1979, which effectively ended his playing career.1 Yet the work ethic that helped propel him to the majors led the scholar-athlete to a very successful business career.
Paul Franklin Hartzell Jr. was born in Bloomsburg, Pennsylvania, on November 2, 1953.2 He was the second child of Paul F. Hartzell Sr. and Florence Regina Hartzell (neé McWilliams). His sister, Mary Louise, was born in 1948. Paul Hartzell Sr. was a Bloomsburg native and his wife was born in Danville, Pennsylvania, 10 miles from Bloomsburg. Hartzell Sr., a decorated Army-Air Force Lieutenant in World War II, owned Buckalew Chevrolet-Cadillac in Bloomsburg. Paul Jr. washed and waxed many cars from age 15 until college.
Hartzell remembers his father as a very good pitcher who taught him "a lot about control. My motion as a pitcher was similar to his and we played catch for hours in the yard of our home."3 Hartzell avidly followed Bob Gibson, his favorite baseball player, from 1965 to 1975. He was mesmerized by Gibson's tenacity and determination.
Hartzell's parents never missed their son's basketball or baseball games, from Little League through college graduation. Hartzell said, "I threw hard and had pretty good control, so I didn't walk many; that became the basis for my pitching for many years to come." He was also a student of the game of baseball, in addition to being top-notch in the classroom.
Hartzell went from Little League star to a 13-year old disaster at third base/outfield in a "transition" league. The moves to 90-foot baselines and a mound at 60'6" from the plate made this adjustment difficult, as did adolescent growing pains. Many league players were 14 and 15 years old and looked upon Hartzell as the "rookie." Hartzell Sr.'s ongoing work with his son paid dividends the following year and beyond.4
At Central Columbia High School in Bloomsburg, Coach Bill Creasy saw potential in Hartzell's pitching ability as a high school freshman. He taught him how to change speeds and use a curve. Creasy secured Hartzell Sr.'s permission to let Paul Jr. pitch in the local Tri-County League from 1967 to 1975. He competed against college players, the area's best high school players, and occasional ex-minor leaguers. Creasy loved to have pitchers run; Hartzell ran cross country in the fall of 1970.
Hartzell was sidelined as a sophomore by tendinitis in his right shoulder. He posted a record of just 5-4 record as a junior in 1970. He spent that summer juggling his schedule between Bloomsburg's American Legion team and Mifflinville in the Tri-County League. Hartzell's best Legion game was a one-hit shutout. In Tri-County competition, he threw a complete game to clinch fourth place, followed by another route-going win in the playoffs.5
Hartzell grew to 6-feet-5 and 200 pounds as an adult, and his height was an asset in basketball. He said that he liked that sport better and thought he would have more success with it in college. Hartzell improved at basketball while practicing against Don Engle (Creasy's replacement as varsity baseball coach), who weighed over 300 pounds. "Don made me a lot tougher," recalled Hartzell. "He was the first person who really physically pushed me."6
Hartzell sparkled as a starting basketball center under Coach Duane Ford. He was named AP/UPI First-Team All-State and received honorable mention for the 1970-71 prep All-American basketball squad. "Paul was instrumental in turning our program around and became an inspiration for others who followed in his position," said Ford. "He bought into the system I installed, communicated that to teammates, improved his game steadily and led by example with an exceptional work ethic. I reserved his #30 for all my later centers, and it became an honor to be given that number here. Paul will always have a special place because he was the first to not only achieve true greatness here, but also set our program on its way to greatness also. No one can overestimate that value." 7 In turn, Hartzell called Ford influential in many ways; they kept in regular touch.
As a senior in 1971, Hartzell had a banner regular season in baseball: 7-1 with a 0.97 ERA and 95 strikeouts in 58 innings, including 16 in one game.8 He then bested Berwick, 6-3, in the Columbia County League championship game before taking the loss in the district title game against Wyalusing. Hartzell was the 1971 Columbia County League MVP.
Rather than turning pro, Hartzell went to college.9 He chose Lehigh University in Bethlehem, Pennsylvania. He noted that most people thought he would go to Bucknell, including Don Smith, their basketball coach, and their baseball coach. "That was too close to home for me, so I went 90 miles away to Lehigh," said Hartzell. "I was recruited for basketball by Clemson, Air Force, Navy, and Army and made basketball visits to Dartmouth and Boston College."10
At Lehigh, Hartzell played baseball for two of his other most formative influences as a pitcher: head coach Stan Schultz and pitching coach Craig Anderson. He met them first at a Lehigh on-campus visit. However, he was recruited for hoops by Leroy "Liz" Heckman, Lehigh's head basketball coach. (Heckman was the successor to Pete Carril, the great basketball mind who became best known as Princeton University's coach.)
Hartzell played in 13 varsity basketball games at forward for Lehigh in 1972-73, averaging 5.9 points per game, but didn't enjoy playing for Tom Pugliese, who replaced Liz Heckman in 1972. Lehigh played undefeated North Carolina State in Raleigh on January 12, 1973, and Hartzell recalled that burly power forward Tim Stoddard hip-checked him into the first row of the stands. "We called a time-out and I was switched to guard David Thompson," said Hartzell. "That didn't turn out too well either!" When Hartzell and Stoddard were Baltimore teammates in 1980, the game came up in conversation. Stoddard remembered it, but only because Lehigh was so terrible.11
This turn of events gave Hartzell the opportunity to concentrate on baseball full-time. After pitching just one inning for the varsity in 1972, he was 3-4 with a 2.86 ERA in 10 games in 1973. His best outing was a 7-5 win over ranked Georgia Southern, March 22, 1973. Stan Schultz recalled that Georgia Southern coach Ron Polk came over afterward inquiring, "Where did you find that fellow? He's one heck of a pitcher."12
Craig Anderson said, "Paul Hartzell was one of the finest pitching prospects I ever coached. At 6'5," he had all the tools to be able to play at the next level even as a freshman. He worked hard and improved each year. His summer experience put him over the top and he sure made us proud."13
That experience came thanks to Jocko Collins, a major league baseball scout for teams including the Orioles and Phillies. Before a 1973 baseball game at Temple, Collins said, "Hartzell, is that you? I saw you pitch in high school but had no idea where you went to school. What are you doing this summer? Do you want to play for a [amateur] team in Baltimore?"14
Johnny's was a renowned team named after John H. Wilbanks, who owned Johnny's Used Cars.15 The team's general manager was Walter Youse, a noted scout for the Baltimore Orioles and an amateur baseball coaching legend. Youse became the other prime influence on Hartzell's pitching career. In fact, Hartzell came to view him as a second father. Youse and his wife, Dorothy, often invited him to their house for dinner. For many years, he told the story of how Hartzell ate 15 of her crab cakes one evening when he took a phone call elsewhere.
The Johnny's club played nearly 90 games, spring through summer. A 1974 feature in Sports Illustrated called it a "red-hot factory for the pros." The caliber of talent had long been extraordinary. Al Kaline was a Baltimore hometown hero when he played for Leone's-Johnny's (as the team was then known) in 1953. Philadelphia native Reggie Jackson (1965) was an "outsider" (as team antagonists called the talent that Johnny's imported). The 1973 squad won the fifth U.S. Amateur title in team history, with 42 shutouts in 88 games. Hartzell told Sports Illustrated, "Everybody believes he's going to play professional baseball. When you're all working for the same thing, it's really very easy."16
Youse coached the pitchers. George Henderson, who served Johnny's in a variety of roles, was a scout, recruiter, and promoter in the Baltimore metro area. Bernie Walter, manager from 1966 to 1979, said, "Henderson and/or Youse would find jobs for out-of-town players. We spent a lot of time developing individual baseball skills and team strategies. Players were highly motivated and wanted to advance their baseball careers. They all learned and became better players, while playing with us. The philosophy was Fun-Learn-Win."
Walter also coached at third base and shared the teaching with first-base coach Jim Foit. Johnny's played seven-inning games from Monday through Friday, Saturday exhibition games versus the best unlimited age group teams, and Sunday twin bills in Baltimore. Walter affirmed that his team played "The Oriole Way," taught by Earl Weaver, Billy Hunter, Cal Ripken Sr., and George Bamberger.17
Hartzell's "Johnny's tryout" in early June 1973 was at Baltimore's Memorial Stadium versus "amateurs" scouted by the Orioles. Hartzell met Youse in the parking lot and received an old wool uniform. He then pitched six shutout innings, with 10 strikeouts. Youse told him, "Well, I think maybe you can help us this year."18 Indeed, Hartzell went 15-0 with a 0.48 ERA for Johnny's.19 Other starters for the team included Chuck Porter and Joe Kerrigan.
Hartzell called this a magical summer, "playing with the best team behind me I had ever seen, having the best coaches I ever had and made more special with Chris Knepp at the receiving end."20 The catcher, who earned a law degree from Harvard, called Hartzell "a mature and fearless pitcher who knew he was good and planned on proving it every time out."21
Hartzell then became MVP of the 1973 All American Amateur Baseball Association (AAABA) tournament in Johnstown, Pennsylvania. He threw two shutouts in the double-elimination event, which ran from August 15-21. One of them came in the semifinal against Detroit. It was a four-hitter, featuring 11 strikeouts, just one walk, 19 consecutive outs, and 95 total pitches. Chris Knepp called for a fastball on the first pitch, and it was hit for a single. Knepp said, "For the only time all year, Paul wanted to talk to me about pitch selection. He said 'We don't have to start with a fastball,' or words to that effect. Whatever we did the rest of the way worked well!"22 Bernie Walter recalled that the opposing manager heckled Hartzell, and that "Paul would say, 'How's that?' after returning to our third base dugout after pitching another shutout inning." The game's only run scored in the sixth on a base hit off Andy Replogle. Walter Youse told Hartzell after the semifinals, "If you can pitch like that, you can pitch in the big leagues."
Hartzell's 1974 season at Lehigh was less impressive: 2-6, 4.37 ERA, with 45 strikeouts and 39 walks in 57.2 innings. He had surgery for tendinitis in both heels just before Thanksgiving 1973 and did not properly rehab. As a result, his control suffered, he didn't have his best fastball, and he lost confidence. He completed four of eight starts, and relieved three times, including a 13-12 Lehigh win over arch-rival Lafayette. The opposing catcher was future big-league manager Joe Maddon.
Walter Youse did not lose faith in Hartzell. To get him additional pitching experience, Youse contacted Coach Bauldie Moschetti of the Boulder Collegians. This Colorado-based team developed many young prospects over the years. Hartzell, who worked at a Boulder bank that summer, did not have a car. Thus, he walked two miles to his job, and that helped get his legs back in shape.23 When Hartzell was there, Collegians prospects included Danny Goodwin, Gary Allenson, Wayne Krenchicki, and Keith Moreland.
The Collegians won 42 of 53 games in the summer of 1974, including the Colorado state title. Hartzell was voted to the All-Tournament Team in Colorado, after besting the Pueblo Olympia Brewers in the title game.
Therefore, the Collegians qualified for the National Baseball Congress (NBC) semipro tournament in Wichita, Kansas. Hartzell won two games in that event, including a three-hit gem against Lincoln, Nebraska. The Collegians finished second of 32 teams competing in Wichita. Hartzell was 13-2 overall that summer.24
In November 1974 Hartzell represented Team USA at the Amateur World Series, held at spring training sites in Florida. The coach, Glenn Tuckett (then heading Brigham Young University's program) had been impressed by Hartzell's pitching with Boulder. Although Hartzell had a very heavy course load that fall (with his senior baseball season in mind), he was able to take two weeks off from school. Coach Schultz advised Hartzell to speak to each of his professors about the opportunity to perform on a world stage for Lehigh. He beat Taiwan in relief for his first win and won his second game versus Nicaragua. He recalled that catcher Rick Cerone picked two runners off first and threw out three more trying to steal second. Steve Kemp was the hitting star for Team USA, the winners. Craig Anderson later told Hartzell that during halftime of a football game in Lehigh's Taylor Stadium, they announced he was the winning pitcher for the US against Taiwan. A big cheer went up from the crowd.25
Hartzell rebounded strongly for Lehigh in 1975. The Engineers were just 12-16, but Hartzell won half of their games, going 6-4 with a 1.66 ERA. He completed all 10 of his starts, relieved twice, and pitched 92 innings with 83 strikeouts and 33 walks. Stan Schultz stated, "Most Lehigh baseball players were business majors, unlike Paul, a mechanical engineering major and an excellent student, a fierce competitor with a good sinker ball, a team leader who let actions speak louder than words."26 Craig Anderson taught Hartzell a "think, fight, hustle" philosophy, refined his slider, and had Lehigh pitchers run a lot. Anderson worked with Hartzell on pitching to left-handed hitters, with right field just 260 feet down the line at Taylor Stadium.
Walter Youse had become an Angels scout by 1975. He worked closely with Angels GM Harry Dalton, who'd previously held the role for the Orioles. Youse encouraged the Angels to draft Hartzell, which they did in the 10th round that June. Hartzell envisioned Baltimore, Philadelphia, Pittsburgh, Atlanta or the Mets drafting him, but got a phone call from Youse with a $4,000 signing bonus offer. Youse later admitted with a laugh that he could have gone as high as $7,000.
Hartzell was assigned to Class A Quad Cities when Youse told Tom Sommers, Angels minor-league director, that Hartzell would quit if they sent him to rookie ball.27 Youse felt Hartzell's skill set was stronger than a typical short-season rookie pitcher's, and wanted his protégé to be challenged by the competition. Walter Shannon, the Angels' scouting director, agreed.
At Quad Cities, Hartzell started just once in 24 appearances but was highly effective: 2-1, 1.37 ERA, and five saves, with 37 strikeouts and 12 walks in 46 innings. Pat Kelly, Quad Cities catcher, noted that Hartzell was "very intimidating on the mound and dominated the league with his sinker and slider."28 Bobby Knoop, Quad Cities manager, and Chuck Estrada, Angels minor-league pitching coordinator, were instrumental in Hartzell's success. The team's other catcher, Marty Martinson, reminded Hartzell of Chris Knepp, friendly and supportive. Pat Kelly was big and had a great arm.
The Angels assigned Hartzell to the Instructional League. Two weeks into this stint, starter Pat Cristelli went home to get married, and coach Bob Clear said, "Hartzell started in college, so make him a starter."29
In an Instructional League game against the Giants, Hank Sauer Jr. called for time late in Hartzell's delivery. The pitch hit Sauer in the ribs; down he went and his batting helmet came off. Hank Sauer Sr., a Giants coach, tried to charge the mound, but as Hartzell recalled, the good news was that he had Knoop, Clear, and Estrada on his side.30 Pat Kelly noted that Dick Williams, then managing the Angels' big club, attended this game. According to Kelly, Williams decided to invite Hartzell to major-league camp in 1976 because of his toughness. As it developed, he made it to the majors the next spring.31
Hartzell got engaged over the winter of 1975-76 to Andrei Aurelia Clement, a Rutgers senior from Carney's Point, New Jersey.32 He proposed to her in Sun Valley, Idaho, where they had gone to share the costs of a ski trip with Hartzell's cousin and her husband, plus another couple. It proved to be the only time Hartzell ever skied, but he observed that still liking someone after driving 3,500 miles with them made getting married a good decision.33
Before spring training in 1976, the Angels invited Hartzell to their facility in Holtville/El Centro. The exercise he did there was rigorous, including 3,000 rope jumps a day with five-pound weights on each ankle. He also ran three miles in under 20 minutes and did a dumbbell routine with nearly 300 reps.
During batting practice in spring training, Hartzell impressed Angels pitching coach Billy Muffett when Leroy Stanton broke three bats on three straight sinkers. Craig Anderson called the Angels spring training facility in early April 1976, and as it happened, Hartzell's old college opponent Joe Maddon took the call. Maddon, then a 22-year-old catcher in the Angels minor-league camp, said "Hartzell is going to make the major-league club."34
It became official in a game against the Chicago Cubs when Hartzell retired Bill Madlock, 1975 National League batting champ, on a game-ending line drive to Orlando Ramirez. Don Drysdale, then an Angels broadcaster, was waiting in the dugout. Drysdale shook Hartzell's hand and told him, "Congratulations, kid, you made the team." Hartzell recalled, "Don helped me a lot that first year with encouraging words, but none were important than those five words to a 22-year old, ten months out of college."35
Hartzell made the major-league minimum of $19,000 with the Angels in his first year. They got a fine return on that modest sum: a 7-4 record, with a 2.77 ERA, seventh best in the AL. In 37 games, Hartzell made 15 starts, throwing seven complete games and two shutouts. He also picked up two saves, earning the first with four scoreless innings at Cleveland on May 1. He preserved a win for Nolan Ryan, who bought him a beer at the restaurant that night.
Dick Williams put Hartzell in the April 28 game at Baltimore when he found out that the pitcher's parents were attending. It was the very first time that Williams had actually spoken to Hartzell in person rather than through coaches! Hartzell Sr. lit up a cigar that night as his son threw three scoreless innings. The last time Hartzell saw his father was on June 4, when his parents watched him pitch in Boston, followed by dinner. Yet a special father-son moment came on July 19, courtesy of Don Drysdale. In the second game of that night's doubleheader, he invited Hartzell to the radio booth, insisting that he call his parents. When Hartzell Sr. answered, Drysdale said, "Mr. Hartzell, this is Don Drysdale from Milwaukee County Stadium; your son just won his first major-league game." Hartzell maintained deep appreciation of Drysdale's kindness.36
Norm Sherry replaced Dick Williams as Angels manager in July 1976. The former catcher decided to use Hartzell as a starter. On July 24, in Sherry's first game as manager, Hartzell shut out Texas; he blanked the Rangers again on August 3. Two days later, Paul Hartzell Sr. passed away. Hartzell Jr. missed one turn as a result but came back and threw a complete game (a tough 2-0 loss to Milwaukee). His most efficient game was on August 30, a 76-pitch, one-hour, 37-minute, complete game win over Detroit, 2-1. Ron LeFlore's home run ruined the shutout.
On September 2, an off-day, Hartzell married Andrei Clement in Laguna Beach, California. The ceremony was attended by best man Bruce Bochte and wife Linda, Nolan and Ruth Ryan, Jerry Remy and spouse Phoebe, and Dick Enberg.
A week later, Hartzell took a 5-3 lead into the ninth at Kansas City, but was relieved by Mike Overy with two outs, after scattering 15 hits. The Royals tied it in the ninth and won it in the tenth. Carlos Pieve, general manager of the Santurce Cangrejeros in the Puerto Rican Winter League, was there. Pieve thought that Hartzell showed good control and poise; he called Santurce team owner Hiram Cuevas to recommend getting the pitcher for the Crabbers.37 Harry Dalton seconded the idea. He had known Cuevas since 1966, when Baltimore first sent its top prospects to Santurce. Soon thereafter, Hartzell signed with Santurce.38
"We had a fine team with big-league players at every position most nights," said Hartzell. Mike Overy and Tony Solaita were other Angels who played for Santurce. "I mostly remember Sandy Alomar Sr., Elrod Hendricks, and Danny Walton making me feel at home and looking out for me. We spent time with Frank LaCorte, Rick Camp, and Mike Cubbage and their wives and would visit the casino at the Hotel El San Juan from time to time."
Playing in Puerto Rico was Paul and Andrei Hartzell's honeymoon. They lived in a nice apartment and enjoyed the beach and long walks in the Condado section of Santurce. "The [main] reason we were there," said Hartzell, "was to furnish our first house, which was being built in Laguna Beach. I was not only there to pitch, but to save money, too!" Hartzell had signed a contract with the 1977 Angels for $32,000, plus a car, plus graduate school tuition for both his wife and himself. An entry-level engineer was making $11,000 a year at the time, so Hartzell felt pretty good.39
The Crabbers' skipper was Jack McKeon, who enjoyed developing players in Puerto Rico but understood the importance of winning. Hartzell viewed him as a solid manager who "seemed to have the right balance between playing native players and imports." McKeon reciprocated on Hartzell: "Good sinker, good control, real competitor, fun to manage, hard worker."40
Hartzell's two months in the PRWL were productive: 8-2 with a 2.92 ERA in 92 1/3 innings, helping Santurce qualify for the postseason. His 13 starts included three complete games, one of which was his first win as a Crabber. It came versus the Caguas Criollos (who became league champs that winter), with 20-year old Orlando Sánchez catching. Hartzell enjoyed pitching to the youngster, but preferred the veteran Hendricks.
Hartzell bonded with Ken Brett of the Bayamón Vaqueros after they faced each other at Bayamón's Juan Ramón Loubriel Stadium. Brett, one of the best-hitting pitchers ever, was actually the designated hitter for the Cowboys in that game. The starter opposing Hartzell was 49-year-old Rubén Gómez, in the last of his league-record 29 seasons in the PRWL. The next time the teams faced each other, Hartzell was running in the outfield when Brett introduced himself, saying that he "had never had a more comfortable 0-for-3 in his life."41
Brett, who joined the Angels in June 1977, became Hartzell's best friend in baseball. After Brett died in November 2003, Hartzell spoke at the funeral. He reminisced, "Speaking that day was the hardest thing I have ever done and I think of him almost every day when I think about baseball."42
Hartzell spent two more seasons with the Angels, getting into 95 games and starting 35 of them. Although he was 14-22 overall, his ERA was respectable at 3.51, and he earned 10 saves. He enjoyed playing with Nolan Ryan, Frank Tanana, Joe Rudi, Don Baylor, and Lyman Bostock, as well as Brett. Off the field, Hartzell wore a colorful sports coat from his Lehigh years. Catcher Terry Humphrey dubbed it the "horse blanket."43
The highlight of Hartzell's 1977 season came at Anaheim Stadium against Texas on June 26, as he won both ends of a doubleheader. In game one, he pitched two scoreless relief innings to win a 4-3 decision; in game two, he relieved Ken Brett and the Angels won by the same score. The off-season highlight came on December 13 with the birth of Brook Elizabeth, Andrei and Paul Hartzell's first child.44
Buzzie Bavasi took GM duties away from Harry Dalton after the 1977 season ended. Angels owner Gene Autry announced that Dalton would remain with the Angels and be left in charge of player trades and free agent negotiations, while Bavasi would oversee baseball operations. Dalton then landed with Milwaukee in late November 1977 after this power struggle.45 Hartzell's appreciation for him never wavered.
Hartzell got the best of Bavasi in 1978 contract negotiations, with the help of his second cousin, a senior vice president of Gulf Oil, based in Los Angeles. Bavasi received a formal business letter, delivered by courier, asking for Hartzell's terms of employment by the Angels. Hartzell's cousin specified that Gulf would offer the pitcher $75,000 per year to work full-time as an engineer, a tidy sum in 1978. "I got a call from Mike Port asking me to come to the Angels office, and when I got there a contract was ready for the $72,000 figure I was asking for and not a word was mentioned about the Gulf Oil letter," stated Hartzell. "That was probably one of the few times anyone ever got the best of Buzzie!"46
Hartzell and Ken Brett both remained swingmen for the Angels in 1978, but Hartzell had nearly as many innings pitched as the third and fourth starters, Chris Knapp and Don Aase. He pitched five complete games but needed help from Brett on June 17, when Ron Guidry struck out 18 at Yankee Stadium.
On February 3, 1979, Hartzell took a phone call at home from Arthur "Red" Patterson (president of public affairs for the Angels) notifying him of his trade to Minnesota. "Red was very kind and said many nice things about my three years with the Angels," said Hartzell. "I developed a nice relationship with Red and I never said 'no' to speaking anywhere at any time for the Angels."47
Hartzell had pitched well against the Twins in the past and knew that manager Gene Mauch liked sinkerball pitchers and guys who threw strikes. Along with Ken Landreaux, Dave Engle, and Brad Havens, he was traded for Rod Carew. Cash was also involved, since Calvin Griffith (who was notoriously tight with money) then owned the Twins. Even if he was just one element of the deal, being traded for a future Hall of Famer put Hartzell's name in a lot of places. What's more, Mauch called him out for praise, saying, "Hartzell is a potential starter who can be very good. I also admire anyone who can throw a sinking fastball like he does. It was obvious we had to make the trade and get as many quality players as we did."48
Hartzell's best game as a Twin was a 10-inning complete game at home on July 1, versus the White Sox. In the 2-1 win, he threw over 140 pitches. "I never threw another pitch without pain again in my career," he said. "In those days with a different way of handling pitchers, unless you couldn't pick up your arm, you pitched."49 Hartzell bested Baltimore on September 1, 1979. It was his last major-league win in a subpar season (6-10, 5.36 ERA) — but he did well in four starts against the AL pennant-winners: 2-0, 3.00 ERA.
The Twins released Hartzell at the end of spring training in 1980, but he caught on with Baltimore as a free agent on April 21, having impressed Orioles GM Hank Peters. Hartzell played for two Hall of Fame managers — Dick Williams and Earl Weaver — and Gene Mauch, who arguably could be one. "They were all different men who did one thing so well I could not pick which one was best, and that was running a game from start to finish," said Hartzell. "There were very few 'stats' in those days and I don't remember any of them using information, but I know they had tremendous minds to remember everything." He added that the intensity of Mauch and Williams could make average teams play better over a 162-game season.50
Hartzell started the 1980 season with Baltimore's Triple-A club, Rochester. He hurt his back carrying suitcases into an elevator. Without the ability to rotate and drive to the plate, he lost velocity and pitched in pain. But he pitched two scoreless games for Rochester, and his contract stated that if any other big-league team wanted him, Baltimore had 48 hours to put him on the major-league roster and bring him up. Harry Dalton in Milwaukee contacted Hank Peters and said the Brewers wanted Hartzell.51 Nonetheless, the Orioles called him up in early May when Dennis Martinez was showing signs of an injured shoulder. Hartzell got into six games from May 8 through June 14, going 0-2 with a 6.62 ERA. The O's sent him back to Rochester in mid-June after he pitched a third of an inning and took the loss at Seattle on June 14. Earl Weaver opted to go with an eight-man pitching staff until Martinez returned to action in mid-July 1980.
Despite his back problem, Hartzell had a 10-4, 3.20 ERA for Doc Edwards with Rochester. He enjoyed the International League and travel was relatively light. Edwards was a good manager and easy to converse with. Joe Kerrigan, his old teammate with Johnny's in 1973, was also pitching for the Red Wings. Baltimore thought Hartzell was a better alternative than Kerrigan for the May 1980 call-up.
Kerrigan, Hartzell, and Mike Boddicker were called up in September when rosters expanded, but Hartzell did not see any further action. Instead, he watched in awe from the bullpen as Eddie Murray carried the team (though Baltimore's 100 wins still trailed the division champs, New York, by three). From 1976 to 1979, Hartzell held Murray to a .214 batting average (6-for-28), but noted that George Brett (13-for-22, .591) was the best hitter he ever faced, and "it is not even close."52
Hartzell opted to play in Venezuela in the winter of 1980-81, with Tiburones (Sharks) de La Guaira. He called it "an attempt to show other organizations I could pitch. It was not a good idea. I was tired from pitching for Rochester, not having a full spring training and travel back-and-forth with the [1980] Orioles. I should have rested the winter. Instead, I went to Venezuela and about three weeks into the season, hurt my back badly." He and teammate Dave Rajsich were in the back seat of a taxi when it got hit by another taxi.53
Hartzell's six starts for the 1980-81 produced a 1-3 record and 3.98 ERA in 31.2 innings (with one complete game). La Guaira used 40 players, including 17 pitchers. Among them were Jesse Orosco, Rick Mahler, Albert Williams, and Juan Berenguer. Hartzell pitched to Dan Graham in Rochester and La Guaira. Brian Harper also caught for the Sharks. Another teammate was Wayne Krenchicki, who'd played for the 1974 Boulder Collegians.
The third-base coach for the Sharks was Pompeyo Davalillo. "I learned many years later that he was a well-known player for the Havana Sugar Kings in the 1950s. He really knew the game and seldom if ever made a mistake with base runners, etc. Very nice man."54 Venezuela's rabid baseball fans were much like those in Puerto Rico, said Hartzell —"knowledgeable and passionate. The difference in Caracas was they would throw bottle caps and firecrackers through the screen as you walked off the field."55
Andrei and Brook (who turned three in Venezuela) accompanied Hartzell. They lived in a nice building near the Macuto Sheraton Hotel. "Travel was tough. It was an hour ride in a van with all of the other players to the stadium in Caracas from the coast," stated Hartzell. "Then, if we were playing in Maracay or Valencia, it was another 90-minute to two-hour ride. We had multiple day trips via airplane to Maracaibo and Barquisimeto. None of this was helpful to my back. I never really recovered and went home after Christmas…released by Baltimore in mid-December.""56
Hartzell's first retirement from baseball lasted from 1981 to 1983. He was a stockbroker for Kidder Peabody at the firm's branch in Newport Beach, California. Blair Allison, his and Andrei's second child, was born on June 23, 1983.57
Hartzell had kept in shape by pitching batting practice to high school players at Dana Hills, California. His back was much better, his shoulder was fine, and he had always been a runner. Therefore, he launched a comeback. Hartzell went to spring training with the Brewers in 1984, thanks to Ed Sprague Sr., owner of the Stockton Ports in the California League. Walter Youse had become a Milwaukee scout, and Hartzell enjoyed having dinner with him each night.
One day Tony Muser, who managed Triple-A Vancouver, said he was short of arms to throw batting practice. Hartzell impressed Muser and Sprague, and the latter paid him for two weeks with Stockton. He did well enough in five games with the Ports to be promoted to Double-A. With the El Paso Diablos, he continued to impress in 14 games. Then came Vancouver, where he was 5-1 with a 2.91 ERA in 10 games and was named the Pacific Coast League's Player of the Month for August. Randy Ready, Hartzell's roommate with Vancouver, remembered that "he was on a mission…Paul was going for the biggest comeback ever heard of, like four-plus years. A straight-up classy man! Whatever he put his mind to, we all knew he would be successful."58
When rosters expanded in September, Milwaukee called Hartzell up, and his comeback was complete after a gap of four years and 83 days.59 His skipper was René Lachemann, his manager at La Guaira. He pitched 10 innings for the Brewers, making three relief appearances and getting a loss in a quality start versus the Detroit Tigers, who became World Champions that October. He called the experience a lot of fun and a bit crazy, and noted that Harry Dalton didn't have much to do with it until September.
Hartzell went to spring training in 1985 but was sent to the minor league complex early and was then released for the last time. "Baseball was over," he said, "and it was time to get to work in the real world."60
Hartzell's business career included positions with Sorg Printing (starting in 1985), RR Donnelley (1988-93), and Merrill Corporation (1993-2001). He sold financial printing and was always one of the top worldwide salespeople for each company. When he did compliance printing for Oriental Savings Bank in Hato Rey, Puerto Rico, that bank's chief financial officer recalled seeing him pitch for Santurce.
Hartzell was inducted in the Roger S. Penske/Lehigh Athletics Hall of Fame in 1998. In his acceptance speech, he said, "While I was at Lehigh, Skip Schultz and Craig Anderson taught me about mental toughness; how to be tough, how to conduct myself whether it was on the field or in the classroom; within a year, went from pitching at Taylor Stadium in front of 30 people, to starting against the Detroit Tigers in front of 51,000 people. It was because I was prepared mentally." He added, "You don't learn how to play Major League Baseball at Lehigh, you learn how to be a major league person."61 Since 1979, Lehigh has given out the Anderson-Hartzell Pitching Award to deserving pitchers. In 2000, Hartzell was inducted in the Central Columbia High School Sports Hall of Fame.62
Hartzell created the sales team for PostX Corporation in 2001, which was later sold to Cisco Systems. His second decade at Merrill (2002-2012) featured DataSite, a very early service software-Internet-based replacement for paper data rooms, dating to merger & acquisition document review since the 1930s. He and Andrei lived in London from 2004 to 2007 (the firm had sales teams in Germany, London, Sweden, and Paris). Hartzell returned to New York from 2007 to 2009, and created a top sales team there centered on two ex-Lehigh baseball players, plus another outstanding salesperson. His team grew into a division with over 200 employees, $125 million in sales, and a global footprint.
In 2012, Hartzell left Merrill to work for Steve Luczo, CEO and Chairman of Seagate Technology. Luczo had invested in EVault, based in San Francisco, and wanted to build the company in the Asia Pacific region. Hartzell spent three years living in Singapore and created a distribution and sales network throughout East and South Asia. EVault was sold in 2015, and the Hartzells returned to their permanent home in Hailey, Idaho, which they bought in 2003.
On September 20, 2017, Major League Baseball and Game Theory Group International announced a partnership to provide post-playing career transition services and resources to major- and minor-league players via the Game Plan platform. This included a career/mentor marketplace, assessment tools, on-demand learning modules focusing on life after sport, and career development. Hartzell joined this platform (March 2011) as Advisory Chairman and Board Member, at the invitation of Lehigh grad Vin McCaffrey, founder and CEO of Game Theory Group. His service on the board of directors for Major League Alumni marketing was invaluable.
"I played with and against a lot of fellas who I think would be just thrilled to use the tools that Game Plan offers," said Hartzell. "A person maybe dropped out of college after their junior year. They'll be able to completely immerse themselves into getting that diploma in the off-season."63 Game Plan fits with MLB's overall goal of career transition help, delivered in Spanish and English.
Hartzell's volunteer work has included teaching a lesson on ancient Greece to a ninth-grade class in Hailey in December 2017. The teacher asked, "How did the geography of Greece keep city-states from unifying?" Hartzell, waiting his turn, leaned to the student next to him and whispered, "The mountains."64 This typifies Hartzell's mindset as an engaging scholar, fine athlete, and successful business person.
Last revised: July 31, 2019
Acknowledgments

Grateful acknowledgment to Paul Hartzell for March-May 2018 e-mails, and digital scrapbook. Duane Ford shared Hartzell's high school basketball kudos. Craig Anderson and Stan Schultz were helpful on Lehigh. Derek Behrenshausen, Assistant Director of Sports Communications, Lehigh University, e-mailed Hartzell's pitching and basketball stats. Bernie Walter shared an overview of and thoughts about the 1973 Johnny's team. Chris Knepp, Johnny's catcher in 1972-74, e-mailed 1973 regular season and tournament reflections. Pat Kelly e-mailed 1975 Quad Cities/Instructional League insights. Jack McKeon provided feedback on Hartzell in Puerto Rico. Randy Ready contributed Vancouver-related anecdotes. Jorge Colón Delgado furnished Hartzell's Santurce pitching stats. Jacob Pomrenke and Trent McCotter shared MLB pitching appearance gaps.
This biography was reviewed by Rory Costello and fact-checked by Alan Cohen.
Updated in July 2019 with additional input from Paul Hartzell.
Sources
http://aaabajohnstown.org/tournament/1973/
http://articles.latimes.com/1992-02-11/sports/sp-1666_1_public-relations-people
http://www.baseball-almanac.com/draft/baseball-draft.php?yr=1975
http://www.baseball-almanac.com/teamstats/schedule.php?y=1979&t=MIN
https://www.baseball-reference.com/teams/MIL/1984.shtml
https://www.sports-reference.com/cbb/players/paul-hartzell-1.html.
https://www.sports-reference.com/cbb/schools/north-carolina-state/1973-schedule.html www.thebaseballcube.com/players/profile.asp?ID=12525.
Notes
1 "Paul Hartzell: Tales of a Pitcher," The Baseball Historian, Thursday, April 26, 2012, located at http://baseballhistorian.blogspot.com/2012/04/paul-hartzell-tales-of-pitcher.html. Accessed March 15, 2018.
2 Hartzell is one of three persons born in Bloomsburg to play in the majors. Doug Davis and John Bogart are the other two.
3 E-mail, Paul Hartzell to Tom Van Hyning, March 13, 2018. The Hartzells lived in Crestwood, a nice subdivision.
4 E-mail, Paul Hartzell to Tom Van Hyning, May 22, 2018.
5 "Legion Nine Keeps Rolling, Logs 12th Straight Triumph," The Morning Press, Bloomsburg, PA, July 17, 1970.
6 E-mail, Paul Hartzell to Tom Van Hyning, March 15, 2018.
7 E-mail, Duane Ford to Tom Van Hyning, April 4, 2018.
8 "Jays Nip Panthers in 8th to Grab CC Lead: Hartzell Fans 16, Delivers Pair of Timely Hits in 5-1 Conquest," The Morning Press, Bloomsburg, Pennsylvania, May 15, 1971, 12.
9 Sam Procopio, "Hartzell Not Likely June Draft Choice," Reading Eagle, May 14, 1971.
10 E-mail, Paul Hartzell to Tom Van Hyning, May 22, 2018.
11 Ibid. North Carolina State won, 115-53.
12 Stan "Skip" Schultz phone interview with Tom Van Hyning, March 20, 2018.
13 Written responses, Craig Anderson to Tom Van Hyning, March 26, 2018.
14 E-mail, Paul Hartzell to Tom Van Hyning, March 16, 2018.
15 Prior to 1973, the team was Leone's-Johnny's, with Leone's Tavern sharing the sponsorship.
16 John Schulian, "Red-Hot Factory for the Pros." Sports Illustrated, Vol. 41, No. 7, August 12, 1974, 31.
17 E-mail, Bernie Walter to Tom Van Hyning, March 28, 2018.
18 E-mail, Paul Hartzell to Tom Van Hyning, March 22, 2018.
19 Ray Feldman, "Johnny's win Pennant (As Adv.): Goes to Johnstown Tourney." Baltimore-News American, Saturday, August 11, 1973.
20 E-mail, Paul Hartzell to Tom Van Hyning, March 29, 2018.
21 E-mail, Chris Knepp to Tom Van Hyning, April 4, 2018.
22 Ibid.
23 E-mail, Paul Hartzell to Tom Van Hyning, May 22, 2018.
24 The Morning Press, Bloomsburg, Pennsylvania, August 10, 1974.
25 E-mail, Paul Hartzell to Tom Van Hyning, May 22, 2018.
26 Stan "Skip" Schultz, phone interview with Tom Van Hyning, March 20, 2018.
27 E-mail, Paul Hartzell to Tom Van Hyning, March 22, 2018.
28 E-mail, Pat Kelly to Tom Van Hyning, April 5, 2018.
29 E-mail, Paul Hartzell to Tom Van Hyning, March 31, 2018.
30 E-mail, Paul Hartzell to Tom Van Hyning, April 8, 2018.
31 E-mail, Pat Kelly to Tom Van Hyning, April 5, 2018.
32 E-mail, Paul Hartzell to Tom Van Hyning, April 1, 2018. Sun Valley was so special, the Hartzells now live there.
33 E-mail, Paul Hartzell to Tom Van Hyning, May 22, 2018.
34 Craig Anderson, phone interview with Tom Van Hyning, February 28, 2018.
35 E-mail, Paul Hartzell to Tom Van Hyning, March 31, 2018.
36 Ibid.
37 Thomas E. Van Hyning, The Santurce Crabbers, Jefferson, North Carolina: McFarland & Company, 1999: 130.
38 E-mail, Paul Hartzell to Tom Van Hyning, April 1, 2018.
39 Ibid.
40 Written responses, Jack McKeon to Tom Van Hyning, April 16, 2018.
41 E-mail, Paul Hartzell to Tom Van Hyning, April 1, 2018.
42 E-mail, Paul Hartzell to Tom Van Hyning, April 8, 2018. Hartzell stays in touch with Brett's widow, Teresa; daughter, Sheridan; and son, Casey.
43 E-mail, Paul Hartzell to Tom Van Hyning, April 16, 2018.
44 Brook Elizabeth Hartzell was a four-time All-American tennis player at Washington & Lee University and the Ernest Ransom scholar to St. Andrews University in Scotland, where she received a Master of Letters in International Business. Brook Hartzell has worked for Seagate Technology in various locations including Singapore.
45 According to Harry Dalton's SABR bio by Dale Voiss, Milwaukee Brewers president Bud Selig fired both GM Jim Baumer and field manager Alex Grammas on November 21, 1977. Selig hired Dalton as Milwaukee's GM after receiving Autry's permission to talk to him.
46 E-mail, Paul Hartzell to Tom Van Hyning, April 8, 2018.
47 Ibid.
48 John Michaels, "In the Press Box," The Morning Press Enterprise (Bloomsburg, Pennsylvania), February 5, 1979.
49 E-mail, Paul Hartzell to Tom Van Hyning, April 16, 2018.
50 Ibid.
51 E-mail, Paul Hartzell to Tom Van Hyning, May 22, 2018.
52 "Paul Hartzell: Tales of a Pitcher."
53 E-mail, Paul Hartzell to Tom Van Hyning, July 28, 2019.
54 Ibid. Pompeyo (Yo-Yo) Davalillo was the fourth Venezuelan who played in the majors. He had a brief stint at shortstop with the Washington Senators in 1953. He was Vic Davalillo's older brother.
55 Ibid.
56 Ibid.
57 Blair Allison Hartzell graduated with highest honors from Columbia University in New York, and then earned her masters' with honors from University College London in 2008. She is an independent art adviser in Los Angeles, married, and the mother of her parents' first granddaughter, Margot Aurelia Schwartz, born October 3, 2017.
58 Text, Randy Ready to Tom Van Hyning, April 15, 2018. Ready recalled that Hartzell wore khakis regularly.
59 Hartzell's gap between MLB pitching appearances was four years and 83 days: June 14, 1980 with Baltimore, to September 5, 1984 with Milwaukee. This is significant. Satchel Paige had 12 years between MLB mound appearances, September 22, 1953, to September 25, 1965. Babe Ruth went nearly nine years between pitching appearances with the New York Yankees: October 1, 1921 to September 28, 1930. Jimmie Foxx's gap was almost six years, August 6, 1939, to July 15, 1945. Hartzell's gap surpassed Bob Feller's three years and 11 months: September 26, 1941 to August 24, 1945. Hartzell was out of professional baseball three full seasons, unlike Ruth and Foxx. Feller's absence came amid World War II military service.
60 E-mail, Paul Hartzell to Tom Van Hyning, April 8, 2018.
61 http://lehighsports.com/hof.aspx?hof=77. Accessed April 18, 2018.
62 E-mail, Paul Hartzell to Tom Van Hyning, April 18, 2018; http://www.ccsd.cc/1/Content2/6844.
63 Mark Newman, MLB.com. "'Game Plan' prepares players for next career: Program accessible to big leaguers, Minor Leaguers, club personnel, September 21, 2017." https://www.mlb.com/news/mlb-game-plan-announce-joint-venture/c-255386450. Accessed March 28, 2018.
64 Mark Dee, "Volunteers get a taste of teaching: 'Educator for a Day' puts locals at the head of the class," Mountain Express, December 6, 2017. http://www.mtexpress.com/news/education/volunteers-get-a-taste-of-teaching/article_8cc13a6c-da06-11e7-9512-bbad480ba363.html. Accessed March 7, 2018.
Born
November 2, 1953 at Bloomsburg, PA (USA)
If you can help us improve this player's biography, contact us.
https://sabr.org/sites/default/files/HartzellPaul.jpg
600
800
admin
/wp-content/uploads/2020/02/sabr_logo.png
admin
2018-05-31 17:41:30
2020-04-09 14:40:19
Paul Hartzell