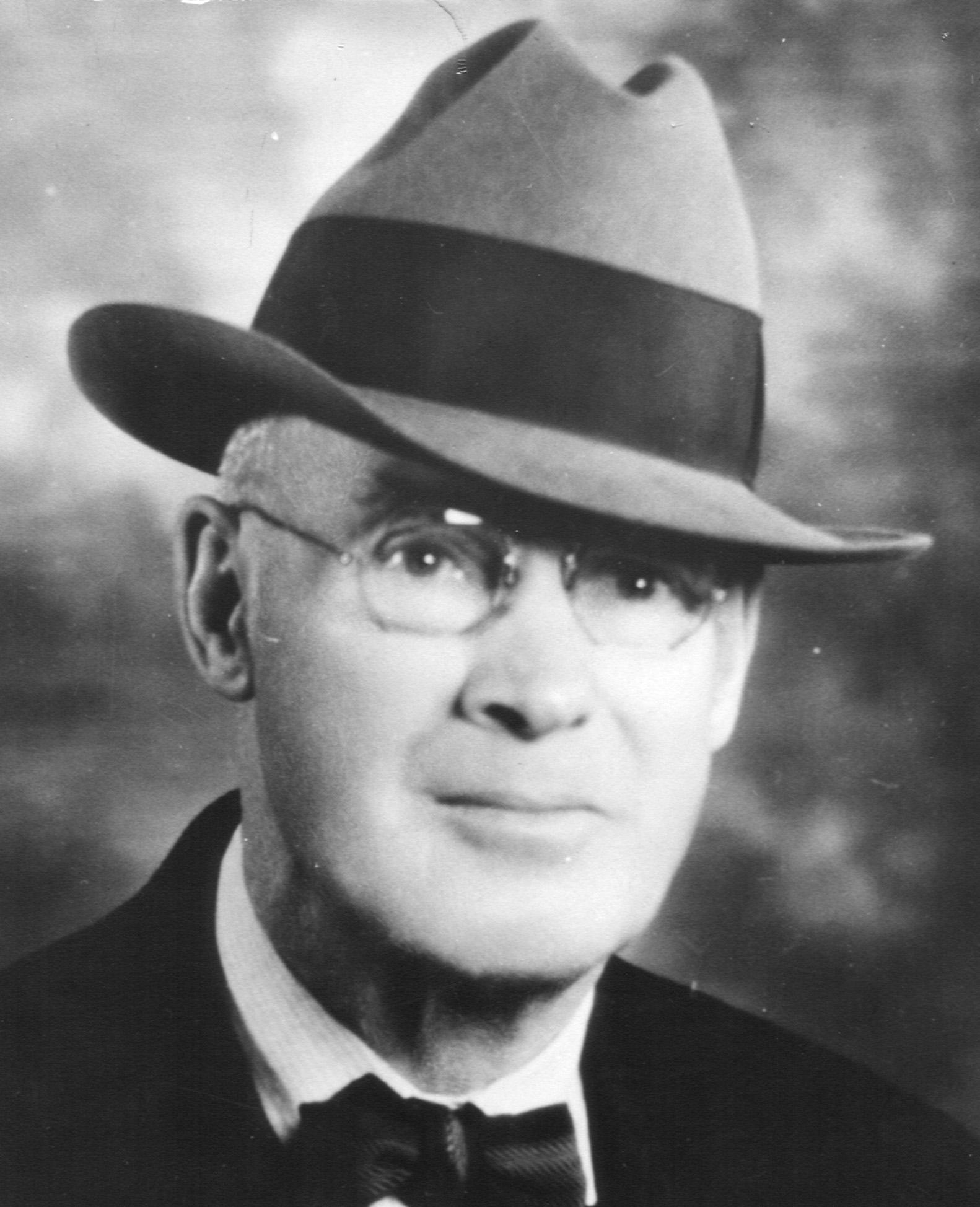 ---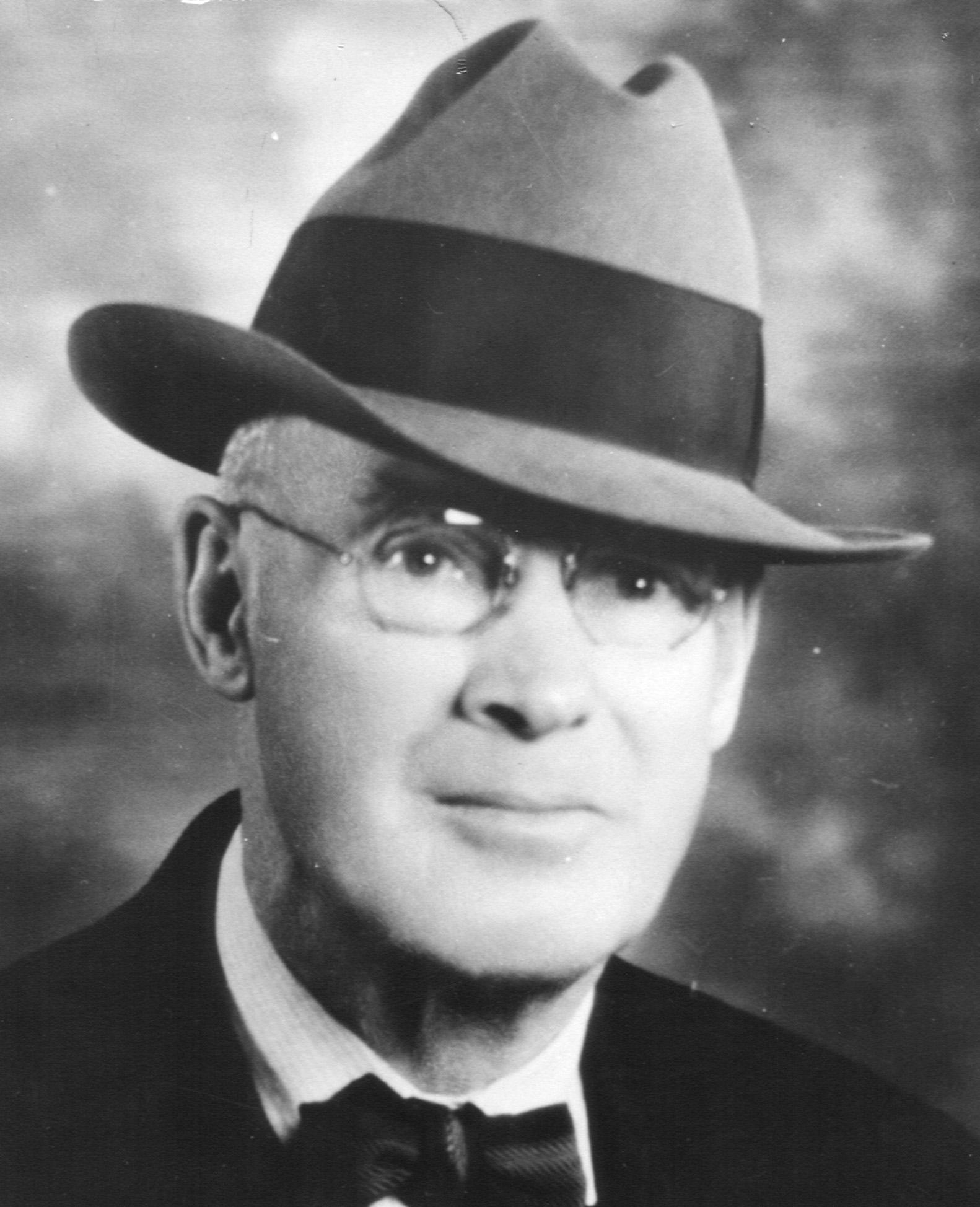 Montana's Moonlight Graham, Wyman Andrus appeared in a single game at third base for the 1885 Providence Grays. His post-playing days, however, were spent as a distinguished leader of medicine and politics in an old west cattle town.
William Wyman Andrus was born October 14, 1858, in the village of Orono, Ontario, Canada. He was the son of a New Yorker in the lumber and sawmill business, Edson, and his wife Mary Ann Wiman. Edson had moved his family to Canada while the Grand Trunk Railway was under construction.
Learning the game on the ball diamonds of Canada, Andrus got his first professional experience in 1883 with an Indianapolis club of which no records could be found.1 He was then with the Minneapolis Dudes of the Northwestern League in 1884. Typically batting second and playing shortstop, Andrus appeared in 45 games, scoring 41 runs on 48 hits.
Andrus' first mention in the prominent sporting papers of the day came less than two weeks before his single cup of big league joe under the heading, "Canadian Base Ballists," and read, "Andrus is hitting and playing short second to none."2 Indeed, the Hamilton Clippers' young star would lead the Canadian League in games played and at-bats, and was second in doubles, runs, hits, batting average, and total bases, the last four to teammate "Old Reliable" John Rainey.
But back to Andrus's cup of coffee. On September 15, 1885, before 1,500 cranks at Seventh Street Park in Indianapolis, Frank Bancroft's Providence Grays faced the St. Louis Maroons, and pitcher Egyptian Healy. Andrus, listed as Andrews in the box score and batting sixth, filled in at third base for a suspended Jerry Denny. Denny, an excellent ambidextrous fielder with a penchant for the bottle, is possibly best known for being one of the last men to play his entire career without the aid of a fielding glove. Fellow Grays on the day included: Paul Hines, Cliff Carroll, Jack "Moose" Farrell, Joe "Rocks" Start, Paul "Shorty" Radford, and Lon Knight, with a battery of Dupee Shaw and Barney "Mouse" Gilligan. Andrus played a clean third base, errorless in five chances, completing two putouts with three assists. At the plate, he would go 0-for-4 on the day with a strikeout. Providence won 6-0, and that was that. Andrus finished out the season with Hamilton and was one of the few returning Clippers in 1886 when they absorbed much of the Syracuse team.
Andrus moved to the outfield that year and again finished in the top ten in runs and stolen bases. On June 19, against Oswego, Andrus hit a home run off Mike Mattimore, who would eventually be one of three major leaguers buried in Butte, Montana. In mid-July, Andrus hit another dinger in a close game with Buffalo. Hamilton plated a pair in the ninth before Rainey hit a round-tripper that would have tied the game, but he was declared out by an ump named "Harrington" for not touching second base thus ending the game. In the subsequent squabble, Andrus struck the umpire setting off a near riot that the paper called, "an indescribable scene."3 Shortstop Nate Kellogg was mistakenly arrested for the assault but released later that evening.
In the following season, Andrus suited up for Portland of the New England League, covering the keystone sack as well as right field where he showed a knack for outfield assists, doubling-up many a greedy baserunner. W. Clifford writing for Sporting Life had this to say as the season got underway: "Andrus is a good one judging from the showing he makes in practice, and although slight and youthful in appearance [Andrus is listed at 5'6", 155 pounds] he can slug a ball as hard as any man on the team."4 The team captain and leadoff man generated much of Portland's offense with a hitting streak that lasted at least through May 25. Andrus wound up leading the league in runs (165), hits (233), and walks (77) — adding 122 stolen bases in 103 games. Andrus belted his only round-tripper of the season on September 24 at home versus Lowell. The same two clubs were pitted in a best of five series to decide the league championship. Andrus managed just two hits in the three games as Lowell swept. He was back with Hamilton for 1888, signing on November 10.
In his usual spot atop of the batting order, Andrus, "[a man] not afraid to slide into a base,"5 appeared in all but two games for the Hams, touching the plate for 102 runs while swiping 89 bags in 110 games. In an early May game versus Buffalo, the opposing captain, Jack Remsen, was badly injured when he collided with Andrus on a close play at second. Andrus hit his sixth career home run on May 16 against Albany, and in a June 14 contest with London, Andrus teamed up with fellow Canadian Pete Wood for a triple play. Sporting Life reported that "Andrus is playing a good game at second, but that is not his position. He should be played in right field, where he has no superior in the league."6 As the season wound down, officials of the Rome, Watertown & Ogdensburg Railway, "The Hojack Line", proposed a sprinting match of 100 yards at Windsor Beach along Lake St. Claire in which Andrus was a contestant. It is unknown how he did, but speed must have ran in the family as Wyman's son, Edson — known as the Custer County Comet — would be an alternate on the 1924 Olympic team. The elder Andrus was on the Hamilton reserve list at season's end, but he was released on December 5 and played with Buffalo for the '89 season.
"Andrus got his release from the Hamilton Club last season in a somewhat novel way, says the Toronto Mail," Sporting Life explained before the outset of the 1889 campaign. "The club owed him several weeks' salary, and he got his release in lieu thereof." Buffalo later made it good, so Andrus didn't lose any money. "The only club that is indebted to Andrus is the Minneapolis club he played in 1884, when Ben Tuthill was its manager."7 Captain Andrus suited up for 108 games with the Bisons, contributing 88 runs, on 114 hits combined with 45 steals. He made the top ten in doubles, and his 18 triples were good for second best. Andrus again started games at second base and right field, and again hit leadoff, getting his 100th safe hit on August 14. At season's end there was talk of organizing a Canadian professional team to make a tour of the Caribbean, and Andrus was among those listed alongside Chub Collins, Dennis Connors, Joseph Knight, James Purvis, Alfred Sheppard, and Pete Wood as a possible member. No record of this tour could be found.
Andrus was reserved by Buffalo for 1890, and he signed on January 10. Sporting Life devoted some ink about the news:
Wallace [sic] W. Andrus has been signed by Manager Jack Rowe to play short next season. Andrus is a well-known player. He played right field for Hamilton in 1886, and in 1887 he went to Portland, playing right field and second base. He was captain of the team which forced the pace in one of the closest races ever seen in this country, only being forced to second place by three games. He stood third in the League in batting although his aptitude in patient waiting, for which he has few if any peers, gave him that rank. He was second in base-running, being over forty basses above his nearest neighbor in line. This last season he played in such a way as to cause many to regard him as one of the best all-around players in the League. He is intelligent, (he teaches a Canadian school during the winter) is a good but not noisy coacher, has a faculty of run-getting that will come in handy for us, a steady infielder, and, above all, a daring and successful base-runner—what Buffalo always needed. I can forsee that he will be a great favorite here.8
After vacating his coaching role at Toronto University in late April, Andrus was named team captain and pocketed $175 a month.
A tumultuous row over territory claimed by the Buffalo team of the upstart Players' League forced the smaller budget International League franchise, already $2,500 in debt, to relocate to Montreal in early June.9 Sporting News had the following write-up on Andrus, "He is a very fine 'keystone-of-the-diamond' guardian, but in right field he would, dare I say, overtop all of them in the Atlantic. The way he used to cut down [Cupid] Childs, Sandy Griffin, and [Jack] Virtue at the plate was very alluring. We all wanted to see him do it again. As a gentleman, fast runner, excellent emergency hitter, Andrus is sure to please."10
Sometimes, though, he only pleased the opposition. In a game at home on May 31, Andrus was caught by the London Tecumsehs second basemen with "the old hide-the-ball-under-the-arm trick."11 The thirty-one year-old Andrus appeared in 41 International Association games, splitting time between Buffalo, then Montreal until the team folded, dispersing him to the Grand Rapids Shamrocks before the league finally disbanded. His 59 hits were second best in the short-lived season, and he contributed 39 runs and 18 swipes while compiling a .339 average and .408 slugging that were good for second and third in the league, respectively.
By mid-July Andrus had hooked up with Minneapolis of the Western Association, gathering 16 hits in his first eight games. "Andrus is a medium-sized man and looks like a ball player from the ground up. He is a hard left-handed batter, a very speedy base-runner and a good fielder. He is also a good coacher, just the kind of man Minneapolis needed. Everyone who has seen him play say that he will do."12 By August the Minneapolis club had absorbed much of the Milwaukee club, leaving Andrus without a roster spot. He'd eventually land in the Tri-State league, suiting up for the Youngstown (Ohio) Giants in 48 games to close out the season. Andrus picked up 54 hits in 204 at-bats with a fielding percentage of .895 (fourth among left fielders).
Andrus appeared on the diamond for the Manchester Amskoegs of the New England League and then with Jamestown in the New York-Penn League in 1891, almost always as the leadoff man occupying a corner outfield position. On June 8 with Manchester, Andrus hit a two-run walk-off homer off George Henry with two out in the ninth to beat Salem. But with each of the eight teams of the league citing financial losses due to distances travelled (4,417 miles by Manchester alone), sub-par athletic grounds, as well as apathetic fan bases, the Manchester club disbanded in early August. The Manchester team was in such tough shape that in addition to owing players' wages, it also owed substitute umpire J.T.H. Gillis $26. After selling its best players management still owed for the grandstand and fences. Captain Andrus attempted to re-organize the team as an independent club, but when that failed, he signed with Jamestown playing in 22 games scoring 17 runs off 29 hits.13
Though signed in early February by Abner Powell with the Seattle Hustlers, Andrus probably never set foot in the Evergreen State, as he was dropped by March 15. Andrus instead made it into 58 games for the 1892 Kansas City Cowboys of the Western League. His outfield prowess had preceded him though. In early season action it was noted that he was "not acquainted with the many peculiarities of Kansas City's right field and it will probably take him some time to get accustomed to the slope and the sun. He is a very fast man, though, and will cover plenty of ground."14 On June 27, Andrus lost a race to Count Campau for a $50 purse. A sign, perhaps, that at 33 his skill set may have been deteriorating. His numbers were in the middle of the pack, and by mid-season the papers were calling him dead weight. By the end of July Andrus declined an offer to manage the Wichita club, electing instead to finish his medical schooling.
In May of 1893, while wrapping up his degree, he and fellow physician and co-triple play infielder Pete Wood were playing for the Toronto University team. By June his studies were finished, and so were his playing days.
Dr. Andrus moved the same year to Billings, MT, before settling in the truly wild west town of Miles City—to this day the home of the largest bucking horse sale on the planet. A bustling trade destination at the confluence of the Tongue and Yellowstone rivers, Miles City, incorporated just six years before Andrus's arrival, had been founded sixteen years earlier, in 1877, as a military outpost before the Battle of Little Big Horn. Andrus wed Sarah Corma Ireland, daughter of a prominent Montana pioneer family, on November 20, 1895. Their union would produce a son, Edson, and a daughter, Kathleen.
Apparently Andrus made it back to Canada on occasion. "Dr. W. W. Andrus," Sporting Life reported in December 1895, "one of the best-known and most popular of Canadian base ball players of a few years ago, is at present in [Toronto] staying at the Rossin House. Everyone knew Andy in the days of the old International and Canadian Leagues. … His great forte was in run-getting. He was a terrific hitter and base-runner, and, thanks to a careful mode of living, is still in the front ranks of the diamond. … and is now a flourishing physician in Myles [sic] City, Montana."15
In addition to serving as the town doctor, Andrus, a Republican, was elected alderman and then mayor, serving five successive terms from 1899 -1909. He then spent two terms representing Custer County in the state legislature, was named president in 1922 of the Montana State Medical Association, and also served as the surgeon for the Northern Pacific Railway. In 1915 he was a member of the Montana commission for the Panama Pacific Exposition. He also served as the official Custer County physician for two terms and the county health officer for three. Perhaps more notably, he was the first person in Miles City to own an automobile.16
"Among the many eminent names to be found in the rolls of Montana's professional men, none is more worthy of mention than that of William Wiman Andrus," wrote Helen Fitzgerald Sanders. "A man of scholarly tastes and able to throw light on almost any subject connected with his profession, yet drawing from a fund of rich experience and ripened knowledge, Dr. Andrus is also a man of rare sympathy, great kindness of heart and magnetic personality."17
Even with his many other pursuits, Andrus still found time for baseball, umping local games and serving as the president of the Miles City club while mayor in 1902. A history of his adopted home noted, "Andrus had not entirely forgotten his first love, as it is not an uncommon sight for the people of Miles City to see their trusted medical advisor and worthy mayor in the regulation flannel suit stopping hot grounders and 'lining them out' when the local club is in a tight place."18
A 2009 inductee into the Clarington Sports Hall of Fame, Andrus died in 1935 at the age of 76 after an attack of erysipelas and is buried in the town he basically presided over for most of his adult life. Regarding his various political, medical and athletic pursuits, Andrus was frequently quoted as saying, "Gentleman, it's a poor horse that can't change directions."19
Acknowledgements
This biography was reviewed by Tom Schott and fact-checked by Alan Cohen.
Sources
In preparing this biography, the authors relied primarily on online newspaper archives including The Sporting News offered at The Paper of Record, SABR's collection of The Sporting Life, as well as the Library of Congress hosted Chronicling America newspapers and the online archives of the Montana Historical Society. The authors partially-excerpted their book, Montana Baseball History, The History Press and Arcadia Publishing, 2015. Additional information was obtained from the player's file at the Hall of Fame Museum and Library in Cooperstown. Census data was acquired from familysearch.org.
The photo above is courtesy of Dr. Malcolm Winter's self-published book, Miles City Medical History, 1995.
Notes
Born
October 14, 1858 at Orono, ON (CAN)
Died
June 17, 1935 at Miles City, MT (USA)
If you can help us improve this player's biography, contact us.
https://sabr.org/sites/default/files/AndrusWyman.jpg
600
800
admin
/wp-content/uploads/2020/02/sabr_logo.png
admin
2017-10-25 16:11:21
2020-04-09 14:40:30
Wyman Andrus