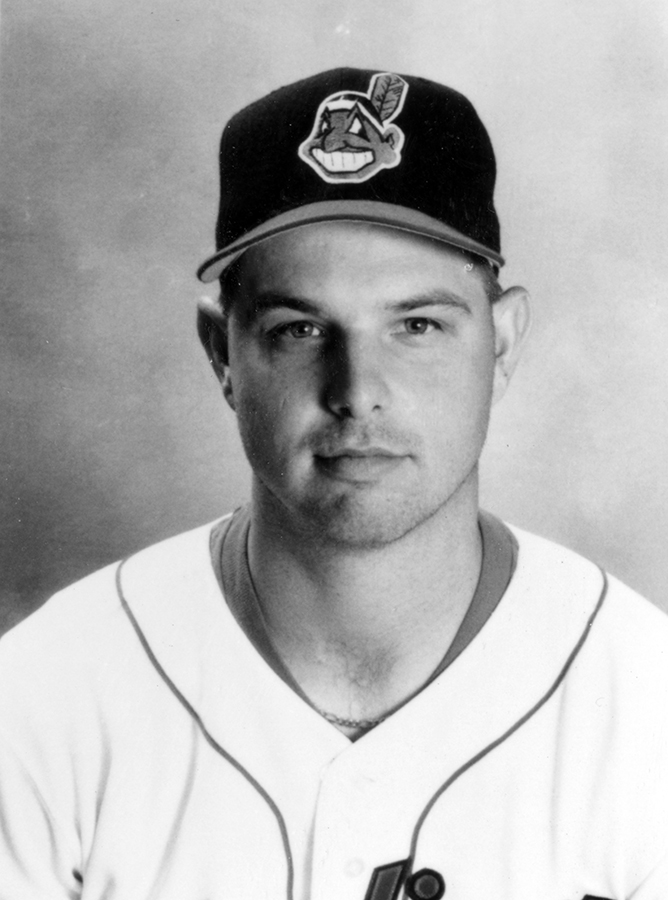 ---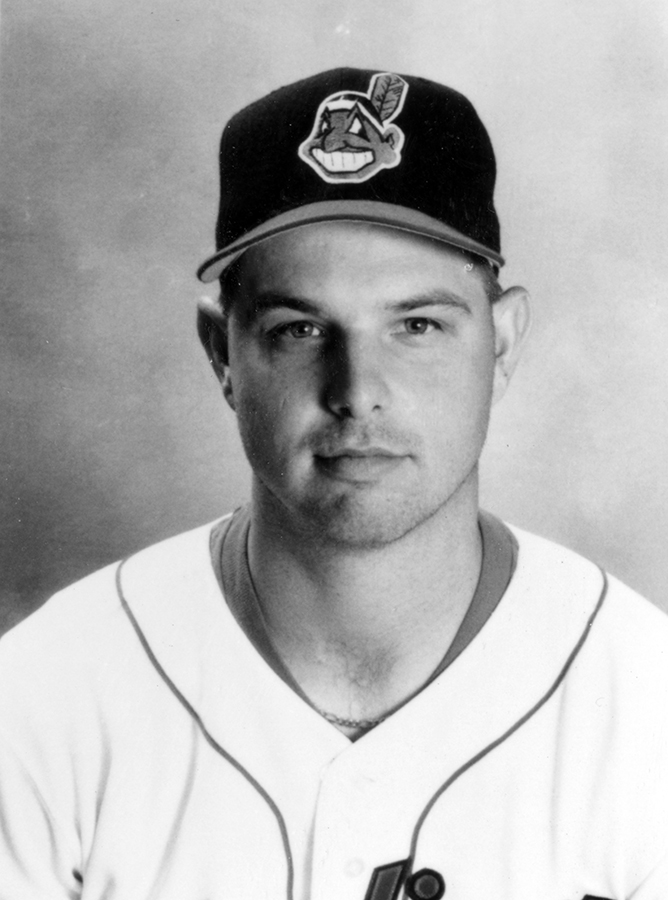 Alan Embree was a left-handed reliever who pitched for 16 seasons of major-league ball and was a member of six teams that went to the postseason, going to the World Series twice – first with the 1995 Cleveland Indians and later with the triumphant 2004 Boston Red Sox.
Embree worked in 882 regular-season games, with a career earned-run average of 4.59. His won/lost record (not entirely meaningful for a specialist reliever) was 39-45. In the postseason, his ERA was a very impressive 1.66 in 31 games. Indicative of his specialist role was the fact that he worked fewer innings than games – he worked 21⅔ innings in those 31 postseason games, and 774 innings in his 882 regular-season games. His career WHIP (walks and hits per inning pitched) was 1.34.
Embree was born in The Dalles, Oregon, on January 23, 1970 and graduated from Prairie High School in Brush Prairie (Vancouver), Washington.1 He lettered in basketball, baseball, football, and volleyball. He was All-Conference in baseball. At age 19, he was selected by the Cleveland Indians in the fifth round of the 1989 amateur draft. Credit for Embree's signing goes to scout Dave Roberts and scouting director Chet Montgomery. He wasn't an easy sign, but by September came to agreement.
He was a starting pitcher during his first years in the minors. In 1990 he was 4-4 (2.64 ERA) in 15 starts in rookie ball for the Appalachian League Burlington Indians. In 1991 he pitched in Single A, for the Columbus (Georgia) Indians of the South Atlantic League. He was 10-8 (3.59), with three complete games, one of them a shutout.
In 1992 Embree pitched for two teams and was called up to Cleveland in September. He started the season with Kinston (North Carolina) in the Class A+ Carolina League (10-5, 3.30) and then was advanced to Double A, pitching for Canton-Akron in the Eastern League (7-2, 2.28). Just a couple of days after Embree was called up, manager Mike Hargrove had him start on September 15 in Toronto against the Blue Jays. Embree's teammates staked him to a 3-0 lead in the top of the first. Taking the mound, he allowed one run on no hits in the bottom of the first. (A walk, a wild pitch, and a steal of third put Robbie Alomar in position to score on a sacrifice fly.)
Later in the game Embree gave up a two-run homer to Dave Winfield, and all told allowed five runs in 4⅔ innings of work. The final score was 5-4, Jays, and Embree bore the loss.2 He started three more games that year, two of them wins (both coming after he'd left the game). His only other decision was also a loss, in his fourth start, on October 3 in Cleveland. Baltimore beat the Tribe, 7-1. Embree had given up four runs in four innings.
The years 1993 and 1994 were both with Canton-Akron, though Embree was plagued with arm problems in 1993 and appeared in only one game all season. He started the season on the DL with an MCL injury to his left elbow; giving it time to heal did not work and he had Tommy John elbow surgery in late June. He recovered and carried a full load in 1994, starting 27 games. He wasn't as effective as he had been, with a 5.50 ERA and a 9-16 record.
The Indians decided to convert Embree into a reliever and in 1995 he began the season in Triple A with the Buffalo Bisons.
On July 13 Cleveland sent Jason Grimsley down and called up Embree, who had already appeared in 30 games with an ERA of 0.89. He relieved in 23 games for Cleveland, though his ERA was 5.11. He was credited with three wins and bore two losses. It took him only a third of an inning (and five pitches) to pick up his first big-league win. He retired the only batter he faced at Jacobs Field, getting the last out in the sixth of a scoreless game against the visiting Oakland Athletics. He was thus the pitcher of record and when the Indians scored one in the bottom of the inning, he was in position to get the win in the 1-0 game. Two days later, he pitched the 11th and 12th innings and saw the Indians beat the Athletics again. He was sent back down, but quickly recalled, was sent back down, and called up again.
Embree pitched once in the ALCS, striking out the only Mariners batter he faced, and then pitched in four games of the six-game World Series, which Cleveland lost to the Atlanta Braves. He faced 14 batters over 3⅓ innings and was tagged for two hits and one run, but it was not a decisive one. His World Series ERA was 2.70.
In 1996 Embree opened the season with the team in Cleveland, but was optioned to Buffalo in mid-April for a while. He shuttled back and forth five times during the season, and he was kept busy in both places: For Buffalo he was 4-1 in 20 games (closing in 15 of the 20), and with Cleveland he worked in 24 games, 1-1, never working more than 2⅔ innings and seven times not even a full inning (in all, he pitched 31 innings in the 24 games). His ERA for the Indians was 6.39. Cleveland made it to the postseason, but was eliminated by Baltimore in the Division Series. Embree pitched in three of the four ALDS games, for a total of one inning. He gave up one run, hitting Rafael Palmeiro, who later scored on a grand slam hit off reliever Paul Shuey.
Dissatisfied with his '96 season, Embree said in February 1997, "One month I'd be good and the next month I'd be terrible. Then things would go like that from outing to outing. … I felt like I was a month behind all season." He kept active throwing throughout the winter months. "You can work out all you want," he said. "You can lift and run, but nothing takes the place of throwing to keep your arm strong."3 He looked very good in spring training, said manager Mike Hargrove.
Near the end of spring training 1997, Embree was traded (with Kenny Lofton) to the Atlanta Braves for Marquis Grissom and David Justice. It was dubbed a "blockbuster" and "the biggest deal in club history" for the Braves.4 It stunned both fan bases, and many of the players. "It was kind of like everybody's dog had been killed," said Tom Glavine.5 Justice had hit the game-winning homer in Game Six of the 1995 World Series. Embree was described by some as a "throw-in" in the deal, to bring more balance to the deal. The deal was also one "motivated by baseball economics on both sides," according to Braves GM John Schuerholz.6 Columnist Bob Nightengale was not kind, saying, "Embree, at best, is a mediocre pitcher. The man has a great arm, but Indians officials believe he lacks guts."7 That Indians GM John Hart had disparaged Embree didn't sit well with him and even several years later it was reported that he had the words "No heart" and "Throw-in" written on the inside of his cap. In 2001, after Hart had announced it would be his last season with the Indians, Embree told USA Today Baseball Weekly, "I felt like calling him up wondering where he was going for his next job so I could stay away from him."8
Lofton had a very good year for the Braves, but Embree had arguably just as good a year at the tasks he was assigned. As the only left-hander in the Braves' bullpen, Embree appeared in 66 games, second only to Mark Wohler's 71, and his ERA of 2.54 was topped only by Greg Maddux (2.20) and right-handed reliever Mike Cather (2.39). He was 3-1. Getting the opportunity to work was key, in Embree's own view. "The more I'm out there, the more comfortable I feel," he said.9
The use of left-handed specialists had truly expanded by this time. Rangers GM Doug Melvin said, "You have to have them. You always need them. You don't necessarily need them as the closer. But you need them in the fifth and sixth or sixth and seventh for one or two batters because your starters don't go very far anymore. I think they're valuable to get one hitter out."10 Right-handed relievers were more plentiful. Kevin Malone, Dodgers GM, said, "If you're left-handed, you've got a chance probably to pitch five years longer than one might expect."11 Embree was what became known around this time as a LOOGY (Left-handed One Out Guy).
Embree signed a two-year deal with the Braves in January, but he traded uniforms in midseason again in 1998, traded straight up (on June 23) to the Arizona Diamondbacks for right-handed pitcher Russ Springer. It was pretty much a swap of "handedness" with the Braves needing a righty and the Diamondbacks needing a lefty (and the Braves having perhaps lost confidence in Embree). Both pitchers performed more or less the same throughout 1998, marginally better for their new club. Embree was, overall, in 55 games (35 with Arizona) with a combined 4.19 ERA. In November he was traded again, to the Giants for occasional outfielder Dante Powell. The D-Backs were looking for a center fielder.
Embree had a good 3.38 ERA in 1999 but (after signing a two-year deal in early February) slipped to 4.95 in 2000. He saw a little more postseason work in the National League Division Series with the Giants, pitching briefly in two games and retiring the five batters he faced.
In November he had minor surgery on his left elbow. After his career was over, Embree looked back on the help given him by his Tommy John surgery in 1993. "I was a power pitcher again," he said. "But I wasn't done. I took things from my rehab with me and created the maintenance program I followed throughout the rest of my career. The way I look at it is because of this maintenance program, it gave me seven to eight years onto my career."12
The next year, 2001, was not a good year at all. Embree appeared in 22 games for the Giants through June 26 but could never get on track. He had an 11.25 ERA for San Francisco, and it wasn't improving. Finally, they traded him, on June 29 (and had to put up some money, too), to get minor-league prospect Derek Hasselhoff from the Chicago White Sox. He pitched in 39 games for Chicago, and halved his ERA by working at a 5.03 pace. But that November, the White Sox granted him free agency. Two days after Christmas, Embree signed a one-year deal with the San Diego Padres.
It was like he'd been reborn. In 36 games for San Diego in 2002, Embree recorded an ERA of 1.26 and suddenly became a sought-after commodity. The Boston Red Sox worked a deal for him on June 23, sending the Padres two talented right-handed pitching prospects in Brad Baker and Dan Giese. He was energized, joining a team that was a possible pennant contender. He appeared in 32 games for the Red Sox with a 2.97 ERA. One outing may have exemplified his work as a lefty specialist. At Fenway Park on August 20, he was brought into a 2-1 game against the Texas Rangers in the top of the eighth. The Red Sox held the one-run lead, there were two outs, and there was a runner on third base. Embree was tasked with getting Rafael Palmeiro out. He threw one pitch. Palmeiro flied out to center. Embree's night was done. "He's throwing the ball now better than he has in his whole career," declared Red Sox manager Grady Little. "It makes you want to put him out there every single day."13 Embree agreed he'd been going well: "This is as good as I've felt in a long time. I was scoped (elbow) the offseason before last, and that took care of the problem."14
In 2003 and 2004, after recovering from a shoulder injury in April 2003, Embree was a workhorse on two playoff-bound Red Sox teams, working in 65 games and then 71, with ERAs of 4.25 and 4.13. At the beginning of 2003, he was part of what the Boston media called "bullpen by committee." Red Sox GM Theo Epstein tried to be clear at the time: "That's not my choice of words." He called it "a deep, versatile, flexible bullpen with six quality options. … We believe the most critical outs in a game aren't necessarily in the ninth." They could, for instance, be in the seventh inning with the bases loaded, not in the ninth with a three-run lead."15 Actually, Embree had not reported in top condition, which he admitted, going to Florida for a while in April to get his shoulder strength back. "I didn't prepare myself. … I failed myself," he told the Boston Globe's Bob Hohler.16 He'd come to love the intensity in Boston, though. "My mentality is better suited to this brand of baseball. I'm a guy that if it doesn't count, I [stink]. I've proved that. I like it when the game's on the line."17
Embree pitched in three games in the 2003 Division Series, and then in five of the seven games of the ALCS against the Yankees. In 4⅔ innings of ALCS work, he gave up three hits, but no runs. He was the winning pitcher in Game Six, securing the final two outs in the bottom of the sixth (including a one-out strikeout of Jason Giambi with men on second and third, followed by inducing a groundout), seeing the Sox score three runs to overtake the Yankees and go up 7-6 in the top of the seventh, and then not letting the ball get out of the infield in the bottom of the seventh. The score held up and he got the W.
In Game Seven, manager Grady Little left Pedro Martinez in too long and the Yankees scored three runs to tie the game, 5-5. Embree was the pitcher brought in after Pedro was taken out. He got the one batter he was asked to get. Mike Timlin closed out the inning. The Yankees' Aaron Boone homered off Tim Wakefield in the bottom of the 10th, sending the Yankees to the World Series and sending the Red Sox home.
The Red Sox got their revenge the next year, in storybook fashion. Once again they battled the Yankees in the ALCS, this time losing the first three games and getting clobbered 19-8 in Game Three. Embree gave up two runs in that game – half of the total of four he ever gave up in all his 31 postseason games. He was just one of six Red Sox pitchers to give up runs in the beatdown. Then Boston won two extra-inning games in a row, with David Ortiz knocking in the winning run both times. Embree pitched the 10th and part of the 11th in Game Four and got the last two outs in the top of the 10th in Game Five. The Red Sox took it to Game Seven, and built a very comfortable 10-3 lead over the Yankees. New York got two men on base and there were two outs. Manager Terry Francona asked Embree to relieve Mike Timlin and get the final out. That he did, getting Ruben Sierra to ground out, second to first.18 Thus, a photograph well-known in New England which shows catcher Jason Varitek leaping into Embree's arms at the end of the game. The Red Sox were bound for their first World Series since 1986.
"It was the longest ground ball of my life," Embree said of the grounder. "It was a rollover, just as I planned it, and as it passed me toward Pokey (Reese) at second, it felt like it was taking an eternity. It felt like a moment frozen in time."19
The Red Sox swept the St. Louis Cardinals in the World Series. Embree pitched in three of the four games, earning a hold in Game Four.
The very next year, he experienced something unusual – Embree started the season with the Red Sox and ended it with the Yankees. With a world championship ring to his credit, he struggled over 43 appearances and held a 7.65 ERA. The Red Sox designated him for assignment, and then simply released him on July 19. Eleven days later, he signed as a free agent with the "pitching-starved" Yankees.20 He had been in Sunriver, Oregon, fishing the Deschutes River for brown trout when he got the call. Commenting on going from the Red Sox to the Yankees, he said, "It's a beautiful ring. But that was last year. I'm trying to get one here right now."21
Embree worked in 24 games for New York, with a nearly identical 7.53 ERA. That November the Yanks released him, too.
He spent 2006 back with the Padres, and had a good year with a 3.27 ERA earned over 73 appearances. The Oakland A's worked out a two-year deal, signing Embree for 2007 and 2008. In 68 games in 2007, he worked a lot of them as the team's closer since Huston Street was injured for two months in the middle of the season. Embree filled the role well, and had a 3.97 ERA for the year.
At age 39, Embree pitched one last season in the majors, for the Colorado Rockies in 2009. He appeared in 36 games, but worked only a total of 24⅔ innings. His last decision was a win, on July 7 in a game against the Washington Nationals in Denver. The score was 4-4 after seven innings. With two outs, the Nationals got a man on first base and left-handed hitter Nyjer Morgan coming up to bat. Manager Jim Tracy called Embree in from the bullpen. Before he threw his first pitch to the batter, he picked baserunner Austin Kearns off first base, retiring the side. The Rockies scored one on a sacrifice fly in the bottom of the eighth and Tracy turned to Street, the closer, to secure the win. Embree had won the game without throwing even one pitch. Recalling the short outing after he game, he said, "I'm going, 'What just happened?' And then I came in and they went, 'You're done. Do you think you can go tomorrow?' I'm still in a daze."22
Three days later, Embree was hit in the leg by a line drive, fracturing his right tibia. He was out for the rest of the season.
Embree gave it one more shot in 2010 and signed a minor-league deal with the Red Sox. He appeared in eight games for the Triple-A Pawtucket Red Sox (3.68) and was called up to Boston, but wasn't used and was designated for assignment, and then released. Five days later, he signed with the White Sox again and they assigned him to play for their International League farm team, the Charlotte Knights. He was 0-1 in six games and was released on May 28. His career as a player was over.
Right near the end, the day he'd been released by the Red Sox, he expressed no anger: "I'm good with it. I've had a good career. I'm quite happy with where I am."23
Despite all the time he had spent in the National League, Embree's role was almost always as a lefty specialist, and so he rarely had the chance to bat. In his 882 big-league games he had only four plate appearances. He walked once, but was caught stealing. He struck out twice. His career batting average remains .000.
Embree's wife, Melanie, was a physical therapist he met during his rehab work after the Tommy John surgery. As of 2014, the Embrees lived in Bend, Oregon, where Melanie owned her own practice, Momentum Physical Therapy. Alan said, "I owe her a lot. She would probably say I didn't listen to her much, but I relied on her. I sought more advice from her than I did my trainers."24 The Embrees have two children, Alan ("Ace") and Andie.
Embree worked as head baseball coach at Bend's Summit High School and also worked coaching the Bend Elks, an amateur team in the West Coast League, a wooden-bat collegiate baseball league in Oregon, Washington, and British Columbia.
Sources
In addition to the sources noted in this biography, the author also accessed Embree's player file from the National Baseball Hall of Fame, the Encyclopedia of Minor League Baseball, Retrosheet.org, Baseball-Reference.com, and the SABR Minor Leagues Database, accessed online at Baseball-Reference.com.
Notes
1 Thanks to Kristin Wennerlind, librarian at Prairie High School, for explaining, "We are located in Vancouver, but many refer to the area (and location of our district) as Brush Prairie." Email to author, May 27, 2015.
2 Winfield said after the game, "The first time you face someone, you always like to leave an impression." Associated Press, "Winfield, Jays Stop Indians, 5-4," Washington Post, September 16, 1992: C6.
3 Sheldon Ocker, "Embree Employing Strong-Arm Tactics," Chronicle-Telegram (Elyria, Ohio), February 18, 1997
4 Bill Zack, "This One Really Is A BIG Deal," Augusta (Georgia) Chronicle, March 26, 1997: 6.
5 Ibid.
6 Murray Chass, "Eyes on the Bottom Line: Braves and Indians Trade," New York Times, March 26, 1997: B13. The deal saved the Braves a reported $7.7 million. See Associated Press, "Justice, Lofton in Monster Trade," Oneonta Star, March 26, 1997.
7 Bob Nightengale, Braves' Bold Move Will Haunt Them," The Sporting News, April 7, 1997: 24.
8 Bob Nightengale, "Chatter," USA Today Baseball Weekly, April 18-24, 2001: 3.
9 Bill Zack, "Embree Emerges Early as Tight Closer," The Sporting News, April 21, 1997: 14.
10 Murray Chass, "Left-Handed Relievers Find Long Job Security," New York Times, February 21, 1999: SP2.
11 Ibid.
12 Ben Montgomery, "Former Pitcher, Alan Embree, Credits Physical Therapy for Longevity," ptpubnight.com/2014/10/21/former-pitcher-alan-embree-credits-physical-therapy-longevity/
13 Bob Ryan," It's Good Work if You Can Get It," Boston Globe, August 2, 2002: E1.
14 Ibid.
15 Murray Chass, "Teams Are Playing Musical Chairs in Bullpens," New York Times, January 12, 2003: SP12.
16 Bob Hohler, "For Embree, Longer Stay Would Be Relief," Boston Globe, February 24, 2004.
17 Ibid.
18 Heading into the 2004 ALCS, Yankees Bernie Williams, John Olerud, and Sierra had a combined .133 batting average against Embree.
19 Ben Montgomery.
20 The phrase was used in an Associated Press article: "Embree Joins Yankees' Bullpen," Albany Times Union, July 1, 2005.
21 Tyler Kepner, "Boston to Oregon to Bronx, Embree Has New Uniform," New York Times, July 31, 2005: H5.
22 Thomas Harding, "Embree Earns 'W' Without Throwing Pitch," MLB.com, July 8, 2009.
23 Ian Browne, "Embree's Second Stint with Boston Ends," MLB.com, May 1, 2010.
24 Ben Montgomery.
Born
January 23, 1970 at The Dalles, OR (USA)
If you can help us improve this player's biography, contact us.
https://sabr.org/sites/default/files/Embree-Alan-3777-96_HS_NBL.jpg
600
800
admin
/wp-content/uploads/2020/02/sabr_logo.png
admin
2012-01-04 20:01:20
2012-01-04 20:01:20
Alan Embree