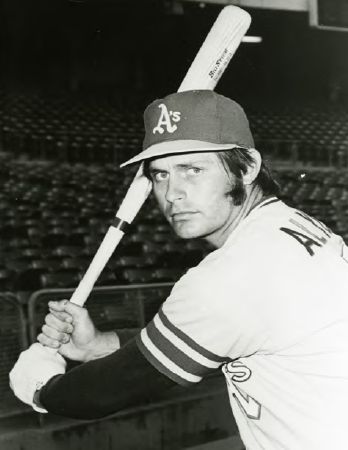 ---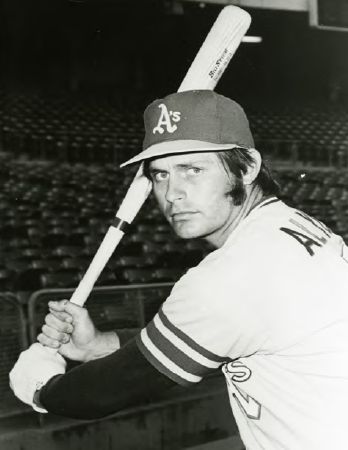 Garrabrant Ryerson Alyea, IV, a free-swinging right-handed batter and one of just nine players to hit a home run on the first pitch he saw in the major leagues, was born on December 8, 1940, in Passaic, New Jersey, to a family of Dutch heritage that had been in the northern New Jersey area since the 17th century. The name was originally French; an ancestor, Peter Aliee, who was born in Hackensack, New Jersey, in roughly 1688, changed the name to Alyea, a more phonetic spelling, by the time he married Margritie van Voorhees, whose parents were Dutch, in 1715 in Hackensack. By the mid-19th century, much of the Alyea family had settled in the part of southern Bergen County that became the Borough of Rutherford in 1881.
Alyea's great-grandfather, the first Garrabrant Ryerson Alyea, was a co-founder of the Hillside Cemetery Association in adjacent Union Township (now Lyndhurst) in 1883, and he also served as Rutherford's postmaster. This Alyea was married to Martha Brinkerhoff, a member of another Dutch family long established in northern New Jersey. Brant himself was the son of Garrabrant III (1918-92), who drove the Inter-City Lines bus from Paterson to New York that ran through Rutherford,1 and the former Janet Olcott (1924-90), a legal secretary.2 Garrabrant III and Janet had four other children.
Early in his life, Brant was known as Ry, from his middle name, to distinguish him from his father and grandfather, who variously went by Gary and Brant. By the time he reached college, he was known as Brant, but articles chronicling his athletic career in the local newspapers continued to show him as Ry through his high-school career.
Already tall at the age of 12, Alyea took the field as a first baseman for the Rutherford National all-star team in the 1953 Little League tournament, batting fourth. The team opened play against a neighboring league, Lyndhurst East. That contest, begun on Monday, July 27, turned into a marathon that was played over two days. Alyea's first hit tied the game, 2-2, in the third inning, and the contest stayed deadlocked well past its scheduled six-inning length. The umpires stopped play for darkness after 10 innings and brought both teams back the next evening to complete the game. Finally, catcher Eugene Cole homered over the center-field wall in the top of the 17th to give Alyea's team a 3-2 victory. The writer for the South Bergen News, Rutherford's weekly paper, credited Alyea, who finished 2-for-7, with "several circus-day scoop-ups at first."3 Alyea's counterpart in the cleanup slot, Lyndhurst center fielder Tom Longo, went 4-for-7. He went on to play three seasons as an NFL defensive back for the New York Giants and St. Louis Cardinals.
Alyea lettered in three sports at Rutherford High School, playing quarterback for the Bulldogs and starring in basketball and baseball. He accepted a scholarship to Hofstra College in Hempstead, New York, a seemingly perfect fit as the small Long Island institution was established on a campus bequeathed by a Dutch lumber magnate, William Hofstra, in the 1930s, and their athletic teams were known as the Flying Dutchmen. More significantly, Hofstra would give Alyea the opportunity to play basketball as well as baseball. The basketball team was then coached by another Dutchman originally from New Jersey, Butch van Breda Kolff. Alyea and the Dutchmen enjoyed significant basketball success in the NCAA College Division. In the 1959-60 season, they finished 23-1, losing only to Wagner College of Staten Island by two points in January, but that loss cost them the conference title and they were not selected for postseason play.4 The next year, Alyea led the Dutchmen in scoring and rebounding, and Hofstra was selected for the small-college tournament, in which the team was eliminated by Albright College.5
In baseball, Alyea's play, especially his power, attracted the attention of scouts. He had the opportunity to sign after he hit 13 home runs in 30 games for a team that won its conference championship, but he stayed at Hofstra for another season to play basketball. He eventually signed with the Cincinnati Reds in the spring of 1962. By then Alyea had grown to his full height of 6-feet-5. The Reds assigned him to Geneva (New York) of the Class D New York-Penn League, and he clubbed 32 home runs while hitting .319 in 105 games. Those healthy numbers made Alyea a prime target in the Rule 5 draft, which at that time covered all first-year players who had not been placed on the 40-man roster, and Alyea was snatched up by the Washington Senators.
Over the next two seasons, Alyea moved up the ladder, playing for the Peninsula Pilots of the Carolina League and then the York White Roses of the Eastern League. In those two seasons he hit just 29 home runs, but his right-handed power again manifested itself when he got to Triple-A. He hit 27 homers while batting .269 as an outfielder and first baseman for the Hawaii Islanders in 1965. That performance earned Alyea a call-up to Washington at season's end, and his major-league "debut" came on September 11 against the California Angels at D.C. Stadium, when he was announced as a pinch-hitter for pitcher Mike McCormick in the sixth inning with two on and two out. But when the Angels brought in Bob Lee to replace George Brunet, Senators manager Gil Hodges countered by sending up Jim King to hit for Alyea. King hit a three-run homer to give Washington a 4-3 lead, but the Angels rallied to win 6-5.
Alyea's first trip to a major-league batter's box came the next day. The Senators came into the day 18 games under .500, and only 840 fans showed up for the Sunday afternoon game on a day that saw the nation's capital receive nearly two-thirds of an inch of rain. With runners on first and second, one out and the Senators leading 3-0 in the sixth inning, Hodges again turned to Alyea, this time to pinch-hit for lefty-hitting second baseman Don Blasingame. Alyea crushed left-handed pitcher Rudy May's first pitch over the left-field wall, doubling the Senators' lead.
In the waning days of the 1965 season, Alyea played in six more games, pinch-hitting in four and starting at first base in two others. He managed just two more hits in 12 at-bats, both coming in one game; one was a three-run homer against John O'Donoghue of the Kansas City A's on September 28.
After the season Alyea played in winter leagues in Nicaragua and Venezuela. This became a staple of his life both before and after he became a major-league regular.
Alyea returned to Honolulu for 1966, but he batted just .218 although he did hit 21 home runs. That performance saw him demoted to York for 1967, and he spent two-thirds of the season there and the remainder on loan to the Montgomery Rebels of the Southern League, then a Tigers farm club. For the entire year at Double-A, he batted .229 with 14 homers, although he drew 54 walks and cut his strikeouts from a 164 in 1965 to 110. That was enough to persuade the Senators to move Alyea back up to Triple-A for 1968, and at Buffalo he hit .253 with 31 homers, earning a call-up on July 26. For the rest of that season, he batted .267 and hit six home runs for the Senators, earning 33 outfield starts.
Ted Williams took over as Senators manager for 1969, and Alyea had a productive season, playing a career-high 104 games, mainly as a corner outfielder although he did appear a few times at first base. The next spring the Senators dealt him to Minnesota in return for pitchers Joe Grzenda and Charlie Walters. With the Twins in 1970, Alyea made an immediate impact with his bat, as he smacked two home runs and drove in seven runs in an Opening Day 12-0 Twins victory over the White Sox at Chicago.6 That April he was also involved in a very unusual play, described by Don Mankowski of SABR in 2000:
"Earl Wilson, who pitched for the Boston Red Sox and Detroit Tigers between 1959 and 1970, was an excellent hitter as pitchers go. He hit 35 home runs in an 11-year career. And, once, he almost homered while striking out. After a fashion.
"Wilson's Tigers trailed the Twins 2-1 in the seventh inning of an April 25, 1970, game at Bloomington, Minnesota. Batting against Jim Kaat, Wilson swung and missed a third strike, and it looked as if the inning were over.
"But not so fast! Kaat's catcher Paul Ratliff didn't hold on to the ball and umpire John Rice refused to call Wilson out. Ratliff rolled the ball back toward the mound and made himself scarce. Noting that the entire Minnesota team had left the field, Wilson took off around the bases.
"Two Twins [is that redundant?] had the semblance of mind to hurry back on the field as Wilson tore around third. Brant Alyea grabbed the ball and threw to Leo Cardenas, covering at home plate. Wilson was caught between third and home, and retired by Cardenas' return throw to Alyea. Wilson, who was throwing a three-hitter, pulled a hamstring muscle on the play and had to leave the game.
"The Tigers managed to tie the game at 3-3 in the top of the ninth, but afterward Harmon Killebrew singled home Tony Oliva to win the game.
"Because Alyea just happened to be the left fielder and Cardenas the shortstop, the play on Wilson had to be scored K767, that is, Strikeout: putout left fielder to shortstop to left fielder. Ratliff got an error in there, so maybe that's not quite correct."7
Alyea delivered career highs in the three Triple Crown categories, batting .291 with 16 homers and 61 RBIs in 94 games. He was on the Twins' postseason roster in 1970, appearing in all three games of their American League Championship Series loss to the eventual World Series champion Baltimore Orioles. Starting twice in left field, he went hitless in seven at-bats, although he scored a run in Game One.
That winter Alyea returned to Venezuela and set a record there by clubbing 15 home runs in a 55-game season. But back home in 1971, Alyea's production dropped significantly. The Twins dropped him from their 40-man roster at season's end, after Alyea hit just .177 with two home runs in 79 games.
The Oakland Athletics claimed Alyea in that winter's Rule 5 draft, and in the spring of 1972 he played in 10 games for the A's, going 3-for-13, before being shipped to the St. Louis Cardinals in a trade for infielder Marty Martinez on May 18. With the Cards he played in 13 games, batting .158 (3-for-19). He also played in 11 games for the Triple-A Iowa Oaks, batting .410 in Triple-A. The A's brought him back on July 23, and he went 3-for-18 the rest of the season with one home run. But his season ended prematurely; in a game at Baltimore's Memorial Stadium, he hit a ball into the gap off Jim Palmer and Alyea pulled a muscle in his groin while rounding first on what turned out to be a double. Although he played in four more games, that injury effectively finished Alyea for the year, as the A's signed Matty Alou for the stretch run that led to the first of their three straight World Series titles.
Alyea attempted to rehabilitate his injury without surgery. He was sent to the Texas Rangers in November to complete a trade for pitcher Paul Lindblad, but his nagging injury left him unable to make the team. He finished his professional career with 48 games for the Pawtucket Red Sox in 1973, playing the newly created position of designated hitter. He underwent surgery a few years later, and contemplated a return to the game in 1977 at the age of 36, but never made it to Florida to try out.
Like most players of his era who did not earn a full pension for playing 10 seasons, Alyea had to find regular work after his playing days. By 1986 he was a pit boss at an Atlantic City casino. That spring, he learned that a son he had fathered at the end of the 1966-67 winter season in Nicaragua was a prospect who had been discovered by the Toronto Blue Jays. That led to a reconnection with the young man, Brant Jose Alyea, whom he had not seen since the Central American nation was plunged into unrest in the 1970s.8 The younger Alyea spent six seasons in pro ball, briefly reaching Triple-A with the Texas Rangers and hitting .281 with 49 home runs, including 25 with Gastonia of the South Atlantic League in 1988.
After his time with the casino, which lasted just over a decade, Alyea hooked on with an automobile dealership near Philadelphia for another decade or so. As of 2014 he was retired and living in the Philadelphia suburbs.
Sources
Baseball-Reference.com
Retrosheet.org
New York Times
Sports Illustrated
Notes
1 The Record (Hackensack, New Jersey), October 10, 1992, A-10..
2 The Record, March 6, 1990, A-9.
3 South Bergen News (Rutherford, New Jersey), July 30, 1953, 17.
4 George Vecsey, "A Shot That Sank a Season," New York Times, March 1, 2012, B18.
5 Hofstra University men's basketball media guide 2004-05, 122, 132,
6 Dave Wright, 162-0: Imagine a Twins Perfect Season: The Greatest Wins! (Chicago: Triumph Books, 2010).
7 Don Mankowski, "Odd Strikeout," post to SABR mailing list, May 10, 2000.
8 Peter Gammons, "A New Land, an Old Bond," Sports Illustrated, June 30, 1986, 66.
Born
December 8, 1940 at Passaic, NJ (USA)
If you can help us improve this player's biography, contact us.
http://sabr.org/sites/default/files/BrantAlyea.JPG
600
800
admin
/wp-content/uploads/2020/02/sabr_logo.png
admin
2012-01-04 20:37:48
2020-10-04 10:10:46
Brant Alyea