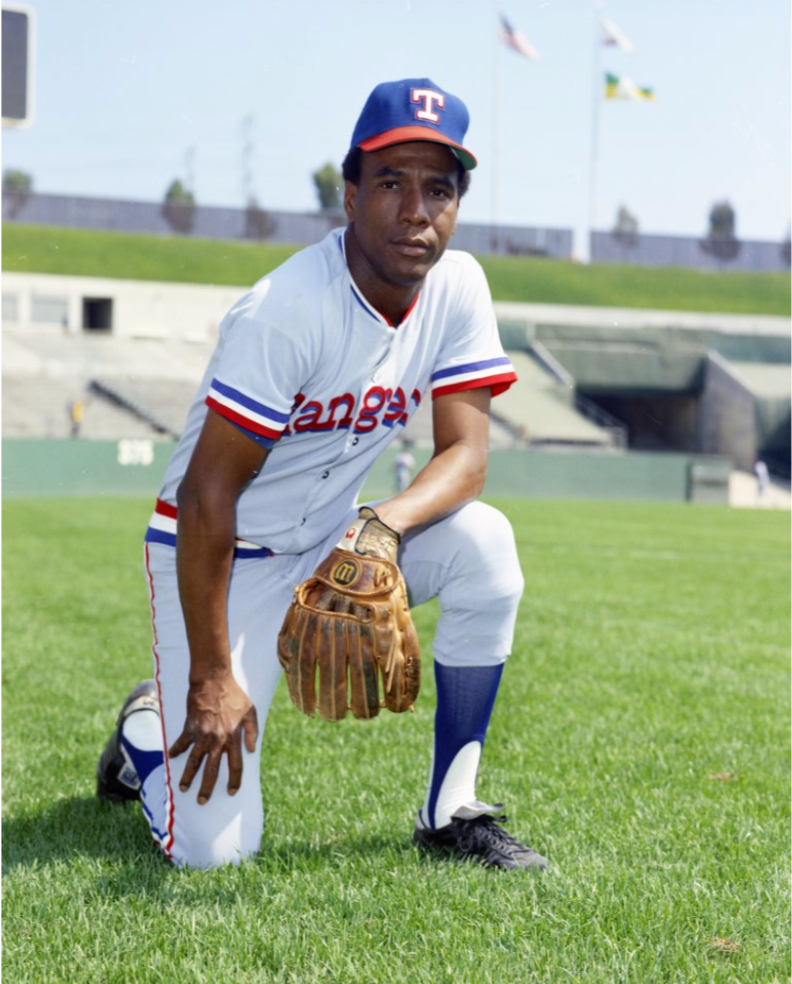 ---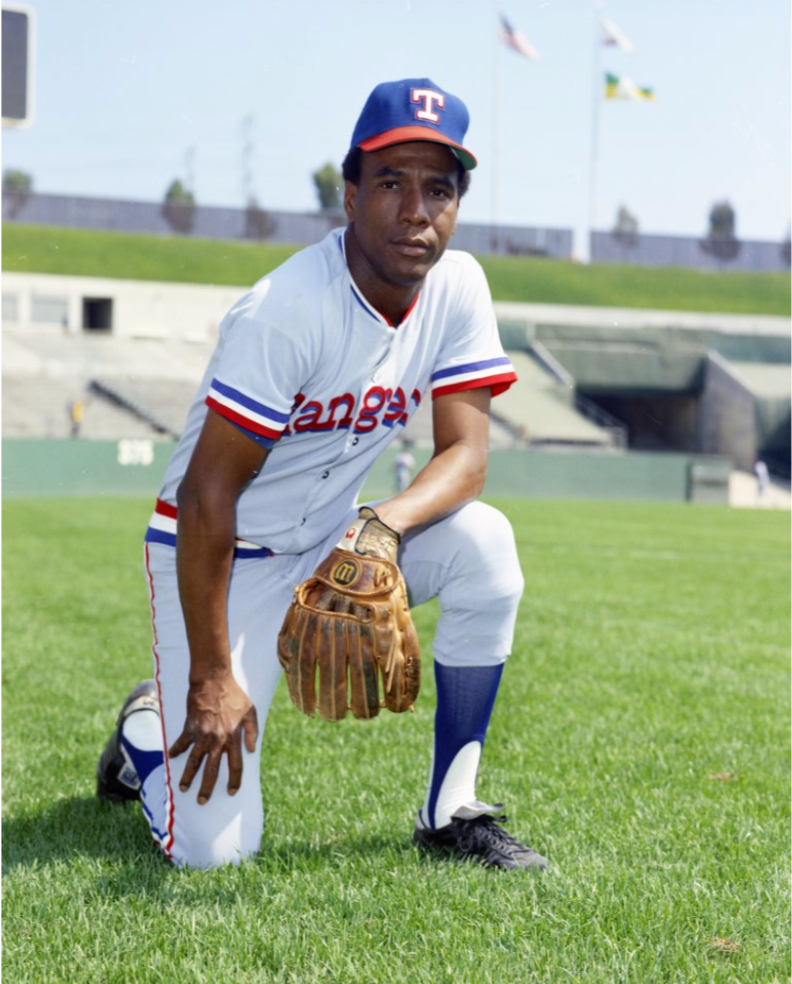 Orlando "Marty" Martínez Oliva was a major-league baseball player, coach, manager, and scout who was best known for scouting Edgar Martinez and signing him to a professional contract with the Seattle Mariners in 1982. Orlando Martinez played for six teams in the major leagues, beginning with the Minnesota Twins in 1962 and ending with the Texas Rangers in 1972. After his major-league playing career was over, Martinez played, coached, and managed in the Rangers minor-league system for four years before becoming player-manager of the Double-A Tulsa Drillers in 1977. He managed the Drillers for two years and won a first-half championship in 1977. Afterward, he became a scout and coach for the Seattle Mariners, and was named interim manager of the team for one day in 1986.
Orlando Martinez was born on August 23, 1941, in the Batabano section of Havana, Cuba, in what is now Mayabeque province. At the Instituto Civico Militar in Marianao, he lettered in baseball, track, and basketball. He set a national record for striking out 23 batters in one game and was named to the All-Cuba national team. In 1957 he traveled to Mexico with a team of Cuban high-school players, compiling a batting average of .306 during the trip.
After graduating from high school in 1959, Martinez attended the University of Havana for one year and the University of Mexico in Mexico City for another, but his academic studies came to an end when he was discovered by Joe Cambria, the scout who helped open up Latin America for the major leagues. Cambria signed hundreds of players, mostly of Cuban descent, to inexpensive contracts for the Washington Senators and their successors, the Minnesota Twins, including Bobby Estalella, Tony Oliva, and Camilo Pasqual.
Martinez signed with Cambria in 1960 and was sent to play for the Erie Sailors, the Senators' affiliate in the Class-D New York-Penn League. He got off to an inauspicious start, hitting only .222 in 297 at-bats, but improved the following season with the Wilson Tobs (short for Tobacconists) of the Class-B Carolina League, where he hit .265 with 24 extra-base hits (one a grand slam) and 56 RBIs. He led the league's shortstops in putouts and assists, and was named to the league All-Star team. The Tobs, managed by Jack McKeon – who went on to win more than 1,000 games as a big-league manager – captured the league championship by 11 games. (There were no playoffs.)
The former Washington Senators, in their second year in Minnesota, were impressed enough by Martinez to jump him straight to the big leagues in 1962. He spent all season with the Twins, though he got only 18 at-bats in 37 games. The Twins returned him to their farm system in 1963. He played briefly for Dallas-Fort Worth in the Triple-A Pacific Coast League before being sent down to Double-A Charlotte of the South Atlantic League. He failed to hit .200 at either level and repeated Triple-A at Atlanta in 1964.
Martinez was assigned to Triple-A Denver in 1965, and spent two years with the Bears under manager Cal Ermer, who made a recommendation that resulted in Martinez returning to the big leagues, albeit with another team. In July of 1966, Ermer noticed the left-handed Martinez taking some swings right-handed in batting practice, and asked, "Why don't you try that in games, against left-handers?"1 Despite an 0-for-14 start, Martinez said "Ermer stuck with me. When I started batting both ways, I was hitting around .218, as I remember, and I hit about .380 the rest of the way."2 Martinez ended the season hitting .313. The Atlanta Braves took notice, and selected Martinez off the Twins roster in that winter's Rule 5 player draft. When Twins president Calvin Griffith trivialized the loss of Martinez, Braves manager Billy Hitchcock responded, "All I know is we weren't the only club interested in drafting Martinez. I know of at least two other clubs who wanted to make him their first draft choice."3
The Braves eyed Martinez as a late-inning defensive replacement at shortstop. During 1967 spring training Hitchcock said, "He has shown us here that he can make the plays, both at shortstop and second base."4 The Braves manager also liked the enthusiasm and spirit that came to be known as Martinez's calling cards. "He's alive when he's in the dugout, too, always chattering and keeping everybody in the game," the manager said. "Little things like that are extremely important."5 Martinez became a utility player with the Braves, a role he would fill for the rest of his major-league career. He appeared in 44 games, and hit .288 in 87 plate appearances before he hurt his left ankle while sliding into second base on August 26, an injury that ended his season.
After the season, the Braves sought a catcher to back up Joe Torre. After failing to land one at the winter meetings, they took the advice of Cal Ermer, Martinez's manager at Denver, who was now skipper of the Twins. Ermer told Braves manager Lum Harris at the winter meetings that Martinez could handle the backup catcher position. "He has the arm, he has the hustle and he is agile enough that he handles himself behind the plate well," Ermer said.6 Bullpen coach Ken Silvestri seconded Ermer's opinion, as Martinez had filled in as both bullpen and batting practice catcher the prior year, and had done well catching Braves knuckleballer Phil Niekro. "When we get to spring training next February, Martinez will be our No. 2 catcher. That will be one of my first projects," Harris concluded.7
As it turned out, Martinez appeared in only 14 games behind the plate in 1968, but he was the Braves' primary infield reserve, amassing 395 plate appearances, his major-league season high. He hit .230 playing mostly at shortstop, third base, and second base.
After the season, the Braves traded Martinez to the Houston Astros in return for Bob Aspromonte, the last original member of the Colt .45s. In 1969 Martinez hit a personal high .308 in 213 plate appearances. However, his playing time diminished considerably over the next two seasons. In 1970 he had only 159 plate appearances and batted only .220, and in 1971 he was relegated to the bench for much of the season. After 67 games he had been to the plate only 52 times, and made known his desire to be traded. "I like Houston and the organization has been good to me. I have no complaints, but everyone wants to play," said Martinez.8
Houston manager Harry Walker meanwhile had let it be known that the team was beset by internal problems caused by what he called three to five troublemakers, and suggested that Martinez was one of them, despite the fact that no such assertion had ever been made by anyone else associated with the club. In fact, Martinez had begun a popular program that grew to include all of the Astros players, in which they made regular visits to hospitals. "We are a part of society," he said. "It is a chance to be a part of the community, to repay something for what we have."9
Not surprisingly, the Astros complied with Martinez's request and traded him in November to the St. Louis Cardinals in exchange for Bob Stinson. The 1972 season turned out to be Martinez's last in the major leagues. His stint with the Cardinals lasted only nine games before he was traded to the Oakland Athletics on May 18 for Brant Alyea. Martinez played only two months for the A's before he was traded to the Texas Rangers on July 20 with Vic Harris and a player to be named for Ted Kubiak and Don Mincher. (The trade was first announced on the afternoon of the 19th, yet Martinez played for the A's that night and got three hits in a 9-6 win over the Milwaukee Brewers. Brewers director of baseball operations Frank Lane filed a protest with the American League, but it was disallowed.)
While Martinez may have been denied an opportunity at a world championship with Charlie Finley's developing dynasty in Oakland, his time in Texas led to the next phase of his career. In 1973 Martinez became a player-coach for the Spokane Indians of the Pacific Coast League, a Rangers farm team. He batted .303 in 152 at-bats for the Indians, the last season in which he saw significant playing time.
In 1974 Martinez returned to Spokane as a coach, and in 1975 he was assigned to Pittsfield of the Double-A Eastern League. On July 24 he replaced Jackie Moore as manager. In 1976 he managed San Antonio, which had replaced Pittsfield as the Rangers' Double-A affiliate. The team kept him on as manager in 1977, when they relocated their Double-A team to Tulsa. The Drillers made the Eastern Division playoffs as a result of winning the first-half title, but lost the division championship series to the second-half winner, the Arkansas Travelers.
Martinez was involved in an unfortunate incident during the 1977 season that may have been representative of the racist tendencies still prevalent in the South at that time. A fan, Jerry Sterling, sued Martinez, the Drillers, and the Texas Rangers, alleging that Martinez and several players had punched him during a game on May 10 at Little Rock. In his defense, Martinez claimed that Sterling had been using racial invective against him throughout the game. The suit was settled two years later for $1,125.
Martinez left the Drillers after the 1978 season. In 1980, he began his association with the Seattle Mariners when he managed the Wausau (Wisconsin) Timbers of the Class-A Midwest League to a 57-82 record. The Timbers were a co-op club whose roster was stocked by several teams, but was predominantly made up of Seattle prospects.
Martinez subsequently went to work for the Mariners as a minor-league instructor and scout, and it did not take long for his impact to be felt. In 1982 he spotted Edgar Martinez playing in a semipro league in Puerto Rico and arranged for a tryout. "He was a third baseman at the time and had great hands," Martinez said. "I honestly thought at the time that he would be a great second baseman. That shows how much I know. He was a good hitter, not a power hitter, and handled the bat well."10
Edgar Martinez, who was a college student and worked at a pharmaceutical company, signed a $5,000 bonus contract with the Mariners and turned out to be one of the best hitters of his era, but not without Marty Martinez's help. "He was a big part of my development throughout the minor leagues," Edgar said. "He was almost like a father figure to many of the Latin players, and anyone who played in the infield. They were all like his sons. He took his work very personally and very serious."11
Marty believed strongly in Edgar, and after Edgar hit only .173 at Class-A Bellingham in 1983, Marty persuaded Mariners general manager Hal Keller to send the player to the instructional league in Arizona. Keller didn't see why he should, but later said, "I was wrong on Edgar. I never thought he'd hit in the big leagues."12 Edgar, who hit .340 in Arizona, said, "Marty was fighting for me. He asked them to give me another opportunity. I'll always be grateful for that."13
Martinez also signed Omar Vizquel to a contract with the Mariners in 1984, and tutored him in the minor leagues. Vizquel had a 24-year major-league career, and his fielding percentage of .985 as of 2014 was the best ever recorded by a shortstop. Martinez was credited with assisting future Mariner major-league infielders Harold Reynolds and Spike Owen as well.
Martinez joined the Mariners coaching staff in 1984 under manager Del Crandall, and stayed on in 1985 when Crandall was replaced by Chuck Cottier. On May 8, 1986, Cottier was fired, to be replaced by Dick Williams. While Williams was in transit, Martinez was named interim manager for one game on May 9, which the Mariners lost to the Boston Red Sox, 4-2. Mariners president Chuck Armstrong remembered, "We felt like he would be a sentimental favorite among the players. Marty was so well-liked, no one could resent the fact we had asked him to do that for a game."14
Martinez was not included on Williams's coaching staff in 1987. In 1988 he managed the Triple-A Calgary Cannons after manager Bill Plummer was promoted to be the Mariners' third-base coach in midseason.
Martinez was named supervisor of Latin American Scouting for the Mariners in 1989, and held that role until 1992 when he became the Mariners' third-base coach under Plummer.
In addition to his scouting responsibilities, in 1993-94, Martinez managed the Mariners' Arizona League rookie team, based in Peoria, Arizona, where he helped develop a young Dominican player named David Ortiz.
After retiring, Martinez and his wife, Jessie Faye, split their time between homes in Tulsa, Oklahoma, and the Dominican Republic. He died in Santo Domingo of an apparent heart attack on March 8, 2007, at the age of 65. He was buried in Green Acres Cemetery in Skiatook, Oklahoma. At the time of his death, Martinez was reportedly attempting to find a new job in baseball
Chuck Cottier conferred Martinez with the nickname, Baseball Marty, and it soon stuck. "Just a wonderful, happy, guy," said Cottier. "He was, first and foremost, a great baseball man."15
This article was published in "The Team That Couldn't Hit: The 1972 Texas Rangers" (SABR, 2019), edited by Steve West and Bill Nowlin.
Sources
In addition to the sources cited in the Notes, the author consulted Ancestry.com, Baseball-almanac.com, Baseball-reference.com, Retrosheet.org, and the National Baseball Hall of Fame Library player file for Orlando "Marty" Martinez.
Notes
1 Wayne Minshew, "Martinez Strikes Happy Tepee Note with Two-Way Bat, Glove," Atlanta Constitution, April 1, 1967.
2 Ibid.
3 Ibid.
4 Ibid.
5 Ibid.
6 Furman Bisher, "Lum Catches Martinez,"Atlanta Journal, December 2, 1967.
7 Ibid.
8 John Wilson, "Just a Sub, Marty Leaves Mark on Astros," The Sporting News, July 10, 1971.
9 Ibid.
10 Jim Street, "Mariners Fans Salute Martinez," Seattle mariners.mlb.com, October 3, 2004.
11 Larry Stone, "Baseball Marty Left Big Impression on Mariners," Seattle Times, March 19, 2007.
12 Ibid.
13 Ibid.
14 Ibid.
15 Ibid.
Born
August 23, 1941 at La Habana, La Habana (Cuba)
Died
March 8, 2007 at Santo Domingo, Distrito Nacional (D.R.)
If you can help us improve this player's biography, contact us.
https://sabr.org/sites/default/files/MartinezMarty.jpeg
600
800
admin
/wp-content/uploads/2020/02/sabr_logo.png
admin
2012-01-04 20:46:19
2020-11-19 04:45:22
Marty Martinez