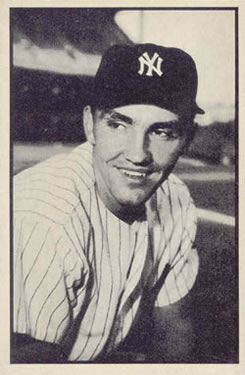 ---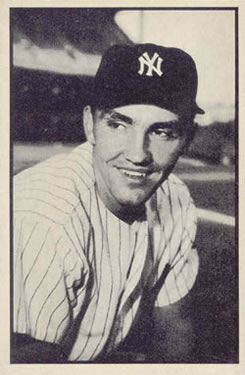 In October 1935 Perry Noren of Jamestown, New York, drove his sons, Everett and Irving, to Detroit for the opening game of the 1935 World Series, and they saw Schoolboy Rowe pitch for the Tigers. The next time the family attended a World Series, Irv was playing in it.
Perry, a native of Sweden, owned a Swedish bakery in Jamestown. In 1936, when Irving was 12, the family moved to Pasadena, California, where Perry opened a bakery. Son Everett took over Noren's Hillcrest Bakery in 1955 and ran it through 1988. Irv, on the other hand, did the family proud on athletic playing fields.
Irving Arnold Noren, the Athletics' third-base coach from 1971 until mid-1974, was born on November 29, 1924, in Jamestown, the middle of three children born to Perry and his wife, Victoria. Everett was four years older and Irving's sister, Janet, was four years younger.
At Pasadena High School, Noren was a pitcher. He also competed in American Legion ball for Post 13 in Pasadena. After finishing high school, where he also starred in basketball and was named California Interscholastic Federation Player of the year in 1942, Noren went to Pasadena Junior College (now Pasadena City College), starring on both the basketball and baseball teams. As a pitcher he went 10-2 in 1942. In basketball, during his second year on the team, he set a school game scoring record of 29 points. His studies were interrupted by World War II. He entered the Army in March 1943.
During basic training at Fort Ord, California, Noren injured his knee and required surgery. It wouldn't be the last time. Still, he got to play baseball. And on March 23, 1945, he married Veda Mae Mewes, who worked in the telegraph office near Fort Ord. They were married almost 68 years when she died of a heart attack on February 7, 2013. (On their 60th anniversary Vee said they were actually married for 30 years because Irv was on the road half the time.)
Noren was discharged from the Army in 1946 and returned to Pasadena Junior College, where he again excelled at basketball as a point scorer, including a record 37 points against Dixie College of Utah in the Western States College Tournament.1
While on leave from the Army, Noren had played semipro ball as a first baseman in Salinas and Monterey, California. On March 15, 1946, Brooklyn Dodgers scout Tom Downey signed him to a contract for a $5,000 bonus. Noren went to Fort Worth, Texas, for spring training and was dispatched to Class C Santa Barbara in the California League, where he was converted to an outfielder. He batted .363, with a league-leading 188 hits, 33 doubles, 14 triples, and 129 RBIs.
That fall Noren played professional basketball with the minor-league Los Angeles Red Devils, alongside future major-league baseball players Jackie Robinson and George Crowe.2 On November 22-23, 1946, the Red Devils faced the Chicago American Gears of the National Basketball League in a two-game exhibition. The Gears' top player was George Mikan. Noren later remembered that he "had to pull on the bottom of Mikan's pants, so I could outjump him. He didn't like it too much"3 Noren and two teammates joined the Gears on December 13.4 He got into three NBL games, and scored one point. That was the end of his basketball career, as Dodgers general manager Branch Rickey told him to concentrate on baseball.
Noren's performance at Santa Barbara earned him a promotion to the Double-A Fort Worth Cats. In 1947 he batted .271 and was fourth in the league in hits (162) and doubles (33). He was back at Fort Worth in 1948 and was named the league's Player of the Year, as he batted .323 for the first-place Cats and edged out Houston second baseman Solly Hemus for the honor. The Cats, managed by 32-year-old Bobby Bragan, in his first managerial assignment, won the Texas League playoffs but lost to the Southern League champion Birmingham Barons in the Dixie Series.
In 1949 Noren went to spring training with the Dodgers at Vero Beach, Florida, then was assigned to the Hollywood Stars of the Pacific Coast League. Playing for manager Fred Haney, Noren was the league's MVP as he batted .330 with 29 home runs and 130 RBIs as the Stars won the the league playoffs. Al Wolf of the Los Angeles Times, in casting his vote for MVP, chose "that ball-hawking, hard-hitting, ever-dangerous rookie outfielder — Kid Noren."5 Noren was also selected by the fans as the most popular member of his team.
Noren's path to a position with the Brooklyn club seemed clear, but on September 30, 1949, he was sold to the Washington Senators for $70,000. Noren later suggested that the sale was due in part to losses suffered by the Dodgers in a professional football venture that did not work out. This was indeed the case. The organization had lost $500,000 on the Brooklyn Dodgers football team, which played for three seasons (1946-48) in the new All-American Football Conference, going 8-32. The league folded after the 1949 season, with Cleveland, San Francisco, and Baltimore absorbed into the NFL. Noren was one of ten Dodgers traded and sold by Rickey to recoup some money. Among the others were Chico Carrasquel (to the Chicago White Sox), Danny O'Connell (to the Pittsburgh Pirates), Sam Jethroe (to the Boston Braves), and Preston Ward (to the Chicago Cubs).
Washington's interest in Noren was heightened by reports from Bucky Harris, who had seen him while managing San Diego in the PCL and was en route to manage the Senators in 1950. In his first year with Washington, Noren batted .295 with 18 homers and 98 RBIs. He finished 15th in MVP balloting. On Opening Day, Noren's father traveled cross-country to see him play. In his first major-league at-bat, Noren singled off Carl Scheib of the Philadelphia A's, driving in Gil Coan with the Senators' first run. Noren subsequently scored and, as he was heading back to the dugout, President Truman cheered him on from the stands.6
While with Washington, Noren did particularly well against the Yankees. His first big game against New York came on April 28, 1950, at Griffith Stadium. In the third inning, he tripled off Fred Sanford to drive in a run, and then scored the tying run. In the seventh inning he hit his first major-league homer, victimizing the Yankees' relief ace Joe Page. It was a two-run blast that tied the game at 4-4. Washington went on to win 5-4. Not long thereafter, on May 11, Noren suffered appendicitis and missed 14 games, returning to action on May 27. Manager Harris said, "We need him if we're to get up in the race."7
On June 29 Noren once again excelled against the Yankees, this time in New York, and both his bat and glove were on display. He hit a three-run homer in the fourth inning to put the Senators in front, then in the bottom of the inning, he robbed Jerry Coleman of an extra-base hit by making a diving, tumbling catch in deep left-center field.
During that season Noren put together consecutive-game hitting streaks of 17 (July 23-August 10) and 20 (August 22-September 8) games. During the latter steak, he raised his batting average to .311, then tailed off at the end of the season, going hitless in his last 14 at-bats to bring his final average to .295. Noren's 20 assists and five double plays led all outfielders, and in his 2001 Historical Baseball Abstract, author Bill James assessed Noren being as worthy of a Gold Glove that season.8
In his first few games against the Yankees in 1951, Noren continued to impress Yankees manager Casey Stengel. In five games over a span of three series, he went 10-for-21, with two hits in each of the five games. On April 29 Noren gunned down Eddie Lopat, who was trying to score from second on a single. He made catches to rob Mickey Mantle and Joe DiMaggio of extra-base hits.9
After playing in all of the Senators' first 100 games and batting .290, Noren missed three games in early August with the flu and a knee injury resulting from a collision with teammate Gil Coan. Then on August 11 at Fenway Park in Boston, he suffered a fractured jaw while stealing second when he was hit by catcher Aaron Robinson's throw. He missed 22 games, and by season's end, Noren's average had slipped to .279 with 8 homers and 86 RBIs.
On May 3, 1952, Noren was traded to the Yankees, who needed him in the outfield because Joe DiMaggio had retired, Mickey Mantle was slow in recovering from offseason knee surgery, and Jackie Jensen had gotten off to a slow start. The Yanks sent Jensen, pitcher Spec Shea, infielder Jerry Snyder, and outfielder Archie Wilson to Washington for Noren and shortstop Tom Upton.
Noren's performance had the Yanks and manager Casey Stengel wondering about the merits of trading away Jensen. He batted .235 in 93 games with New York, but rescued his season by batting .350 as the Yankees won five of six games and won the pennant over Cleveland. In the World Series against Brooklyn, Noren played in four games, going 3-for-10. Still, he spent the 1952 offseason on the trading block, but there were no takers. At a two-week pre-spring-training camp near Stengel's home in Glendale, California, the manager sought to modify left-hander Noren's batting stance so he would pull the ball more, definitely a plus at Yankee Stadium. Stengel encouraged Noren to stand further away from the plate, relax, and be ready to drive the ball.10
Noren proceeded to have a great spring training, and earned himself a roster spot as the fourth outfielder behind Mantle, Hank Bauer, and Gene Woodling.11 In Stengel's platoon system, the Noren got into 109 games and raised his batting average to .267.
Stengel had high praise for Noren, saying, "Noren is the greatest fourth outfielder in the American League. He is playing much better ball now than he played last year. I put him in there regularly against right-handed pitching. His fielding is excellent. He's hitting. He came to me as a center fielder. Now he can play right field and left field. It is amazing to me how he has mastered all three."12 In a year defined by streaks (the Yankees won 18 straight during late May and early June, and followed it up by losing nine in a row in late June), New York established a big lead and cruised to its fifth consecutive pennant. In the World Series against Brooklyn, Noren walked and popped up in two pinch-hitting appearances.
In 1954 the Yankees acquired veteran Enos Slaughter from the St. Louis Cardinals, prompting Noren to declare, "I've been slaughtered again." He began the season slowly, but his fortunes changed. Injuries to Mantle, Woodling, and Slaughter gave him the opportunity to play, and he took full advantage. In 59 games from May 1 through July 18, he batted .381 with 8 homers and 35 RBIs. During a three-game stretch in July, Noren went 9-for-13 to take the lead in the batting race. On July 18 he league-leading batting average stood at .366, and manager Stengel chose him for the American League All-Star team.13 In Noren's only All-Star Game appearance, a wrist injury suffered on the eve of the game hampered his swing so much that he was unable to bat when manager Casey Stengel asked him to pinch hit in the eighth inning. However, in the ninth inning he replaced Ted Williams in left field. Noren finished the 1954 season with a .319 batting average, fourth in the league. His 12 homers and 66 RBIs were his best in a Yankee uniform. Cleveland, with 110 victories, beat out the Yankees (103 victories) for the pennant.
That season Noren further refined his batting stance, working with Yankees hitting coach Bill Dickey to become a line-drive threat. Most of all, pitchers were no longer able to get ahead of him by getting him to chase high pitches early in the count.
In the second game of the 1955 season, at Boston, Noren, running from second, was gunned down trying to score the tying run. Noren did not agree with the call, bumped umpire Bill McKinley, was thrown out of the game. When Noren's replacement, Elston Howard, entered the game, it was the first time a player of color had played for the Yankees in a regular-season game.14 (It was also the first time Noren had been thrown out of a game. He was ultimately fined $100 and suspended for three days.)
That season Noren hit a rare inside-the-park grand slam. On May 15 he came to bat against the Kansas City Athletics' Ray Herbert with the bases loaded in a 1-1 game. His drive to left-center field eluded a dive by Suitcase Simpson and rolled to the wall as four runs scored, putting the Yanks ahead, 5-1.15 They went on to win 8-4.
For the year, Noren batted .253 with 8 homers and 59 RBIs. By season's end, he was hobbling on two bad knees, the result of running into a wall chasing a fly ball. In the World Series Noren produced only one hit and one walk in 17 plate appearances as the Brooklyn Dodgers won the Series.
In 1956 Noren's knees continued to give him problems. He missed much of the season, and did not play in the World Series. Noren did well as a pinch-hitter during the season. In 21 plate appearances he went 4-for-13 with eight walks. During a postseason tour of Japan, the pain in his knees became unbearable, and he returned early to have surgery on both knees.
Before the 1957 season, Noren was traded to Kansas City. He was not surprised. Noren was part of a 13-player exchange that resulted in Art Ditmar, Bobby Shantz, and Clete Boyer going to the Yankees, and the A's receiving virtually nothing in exchange. After batting only .213 with the A's, Noren was placed on waivers and was picked up by the St. Louis Cardinals on August 31. His bat came alive in the National League. With the Cardinals, Noren had a great September, batting .367 (11-for-30) in 17 games to help the team to a second-place finish. During spring training in 1958, Noren ran into a wall and saw less action for the Cardinals, batting .264 (47-for-178) in 117 games. During that 1958 season there were five outfielders ahead of the 33-year-old Noren on the Cardinals.
In 1959 Noren was used sparingly early in the season, and on May 19 he was traded to the Chicago Cubs, for whom he ended the season batting .321 (50-for-156) during a fifth-place campaign. The only other Cub with a .300 average was Ernie Banks. Nevertheless, he was released in June 1960 after mostly coming off the bench. Noren latched on with his hometown Los Angeles Dodgers, getting into 26 games, mostly as a pinch hitter, batting .200 and hitting the last of his 65 major-league homers on August 28 against Cincinnati. The Dodgers released him after the season. Noren concluded his 11-year career with a batting average of .275, and appearances in three World Series and one All-Star Game.
In 1962 and '63, Noren managed the Hawaii Islanders, the Los Angeles Angels' Triple-A affiliate. He played in 92 games over the two seasons, batting .240 (36-for-150). He even brought himself in to pitch in nine games, going 1-0 with a 5.73 ERA. He was replaced by Bob Lemon as manager after the 1963 season.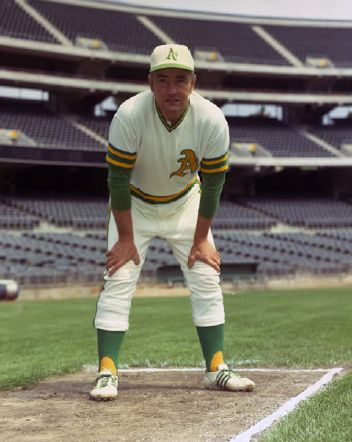 Noren scouted for the Washington Senators in 1964, and was out of baseball from 1965 to 1969. After managing the Niagara Falls Pirates of the Class A New York-Penn League in 1970, he was chosen by longtime friend Dick Williams to serve as the Oakland A's third-base coach in 1971.
Noren remembered the A's fighting in the clubhouse but being all business once they were on the field, although there were occasional brawls with the opposition. At age 48, Noren was not excluded from the fisticuffs. On August 22, 1972, the A's were playing the Detroit Tigers. A brawl broke out in the seventh inning and Noren's eye was cut open when he was blindsided by Detroit's Tom Timmerman.16 Dick Williams, who had become disillusioned with Charlie Finley, left the A's after the 1973 season. Noren and the new manager, Alvin Dark, did not get along well in 1974. Noren was fired two weeks after the 1974 All-Star Game and joined the Chicago Cubs at third-base coach in 1975. 17
While playing with the Yankees, Noren saw that Phil Rizzuto and Yogi Berra had enjoyed success operating a bowling alley in New Jersey, and used his World Series winnings from 1956 to invest in a bowling alley in Pasadena.18 He also owned a liquor store in Arcadia, California, and two sporting-goods stores in Pasadena.
In 1985 Noren was honored in his hometown of Jamestown, New York when he was inducted into the Chautauqua Sports Hall of Fame. He received the Legends Award from the Pasadena Sports Hall of Fame in 2010, and was honored with a Distinguished Alumni Award from Pasadena City College. As recently as 2004, he served as president of the local Homeowners Association. At age 89 in 2013, Noren was not about to slow down. Between talking baseball at Brooklyn Boyz, a local pizza restaurant, and going to Del Mar and Santa Anita race tracks to watch his thoroughbreds owned with two partners, he found plenty to keep him busy. Many of the partners' first horses had baseball-inspired names, including Glove Man, Extra Quick, Delayed Steal, and Midnight Curfew."19 Later he had success with Pinstripe Kid. He and his late wife, Vee, had a son and three daughters and, as of 2014, 15 grandchildren and six great-grandchildren.
He died in Carlsbad, California, on November 15, 2019, just two weeks before his 95th birthday.
An earlier version of this article appeared in "Mustaches and Mayhem: Charlie O's Three Time Champions: The Oakland Athletics: 1972-74″ (SABR, 2015), edited by Chip Greene.
Sources
Books
Golenbock, Peter, Dynasty: The New York Yankees 1949-1964 (New York: Prentice Hall, 1975).
James, Bill, The New Bill James Historical Baseball Abstract (New York: Free Press, 2001).
Kelley, Brent P., They Too Wore Pinstripes: Interviews with 20 Glory Days New York Yankees (Jefferson, North Carolina: McFarland, 1998).
Madden, Bill, Pride of October: What It Was to Be Young and a Yankee (New York: Warner Books 2003).
Schumacher, Michael, Mr. Basketball: George Mikan, the Minneapolis Lakers, and the Birth of the NBA (Minneapolis: University of Minnesota Press, 2007).
Williams, Dick, No More Mr. Nice Guy: A Life of Hardball (New York: Harcourt, Brace, Jovanovich, 1990).
Articles
Bergman, Ron, "A's Chopping Block Claims Noren, Hoscheit," The Sporting News, July 27, 1974, 27.
Daniel, Dan, "Hat's Off: Irv Noren," The Sporting News, July 21, 1954, 21.
Dexter, Charles, "Irv Noren — 20-Win Hitter: Baker's Son, Senators' New Bat Star, Finds Oppposing Pitching Easy as Pie," Baseball Digest, May, 1951, 13-18.
Dyer, Braven (Ray Canton interviewing Stengel and Noren) "Sports Parade," Los Angeles Times, June 9, 1953, C1.
Epstein, Ben, "Stand-In Becomes Standout: Understudy Outer Gardener Blossoms in Bronx," (four-part series), New York Mirror, July 1954.
Everett, Hap, "There's Nothing New About Noren," Los Angeles Times, April 18, 1949, C3.
Heft, Herb, "Nats Nip Bosox 6-5, As Ump Okays Disputed Run," Washington Post, August 14, 1950, 10-11.
Hyde, Frank, "Noren, Born Here, Arose Quickly to Major Leagues; Now With Yankees, Jamestown (New York) Post-Journal, June 24, 1953.
Kelley, Brent P., "Irv Noren Played with Mantle and Mikan," Sports Collectors Digest, June 23, 1995, 180-181.
Kindberg, Scott, "An Amazing Life," Jamestown (New York) Post- Journal, January 23, 2013.
Munzel, Edgar, "Irv and Earl Used Big Bats as Bruin Belters," The Sporting News, December 30, 1959, 17.
Povich, Shirley, "Noren, New Nat, has Way of Making Good," Washington Post, March 5, 1950, 1C.
Rosenthal, Harold, "New Noren Makes Ol' Case Look Good," The Sporting News, August 11, 1954, 3.
Sherman, Lola, "Baseball Holds Great Memories for World Series Veteran," North County Times (Escondido, California), May 2, 2012.
Siegel, Morris, "Fracture of Irv Noren's Jaw Puts Squeeze on Nats' Firth Place Dream," The Sporting News, August 22, 1951, 9.
Spink, J.G. Taylor, "Looping the Loops: Noren's Proud to be a Yankee," The Sporting News, May 28, 1952, 2.
Tarantino, Anthony, "Hair Affairs," San Diego Union-Tribune, April 24, 2006.
Zimmerman, Paul, "Noren Can't Hurt, Can Help Dodgers," Los Angeles Times, June 8, 1960, C1.
"Health Is Wealth: Noren Hopes Bad Luck Skips Him for Change," Los Angeles Times, March 15, 1952, B2.
"Noren Gets Player of the Year Award," Dallas Morning News, September 5, 1948, II, 4.
Boston Globe
Chicago Tribune
Dallas Morning News
Los Angeles Times
New York Mirror
New York Times
New York World-Telegram
Riverside (California) Daily Press
San Diego Union-Tribune
The Sporting News
Syracuse Post-Standard
Washington Post
Personal Correspondence
Interviews with Irv Noren, August 9, 2013, December 12, 2013, December 20, 2013. Unless otherwise noted, all Noren quotations are from these interviews.
Online
Ancestry.com
BaseballReference.com
Genealogybank.com
Newspapers.com
Notes
1 Bob Wiede," In the Bullpen," Riverside (California) Daily Press, March 8, 1949, 14.
2 Brent P. Kelley, "Irv Noren Played with Mantle and Mikan," Sports Collectors Digest, June 23, 1995, 181.
3 Michael Schumacher, Mr. Basketball: George Mikan, the Minneapolis Lakers, and the Birth of the NBA (Minneapolis: University of Minnesota Press, 2007), 75-76.
4 Chicago Tribune, December 13, 1946.
5 Al Wolf, "Sportraits," Los Angeles Times, August 22, 1949, c2.
6 Brent P. Kelley, They Too Wore Pinstripes: Interviews with 20 Glory Days New York Yankees (Jefferson, North Carolina: McFarland, 1998), 143.
7 Charles Dexter, "Irv Noren — 20-Win Hitter: Baker's Son, Senators' New Bat Star, Finds Opposing Pitching Easy as Pie," Baseball Digest, May, 1951, 14.
8 Bill, James, The New Bill James Historical Baseball Abstract (New York: Free Press, 2001), 726.
9 Dexter, 13.
10 Dan Daniel, "Special Courses for Carey, Noren by Prof. Stengel," The Sporting News, February 11, 1953, 11.
11 Dan Daniel, "Noren Steps off Block, Nails No. 4 Yank Picket Job," The Sporting News, April 8, 1953, 10.
12 Braven Dyer, Los Angeles Times, June 9, 1953, C1.
13 Dan Daniel, "Hats Off: Irv Noren," The Sporting News, July 21, 1954, 21.
14 Bill Madden, Pride of October: What It Was to Be Young and a Yankee (New York: Warner Books 2003), 153.
15 Louis Effrat, "Yankees Divide Doubleheader with Athletics," New York Times, May 16, 1955, 29.
16 Dick Williams, No More Mr. Nice Guy: A Life of Hardball (New York: Harcourt, Brace, Jovanovich, 1990), 138.
17 Ron Bergman, "A's Chopping Block Claims Noren, Hoscheit," The Sporting News, July 27, 1974, 27.
18 Zimmerman, Paul, "Noren Can't Hurt, Can Help Dodgers," Los Angeles Times, June 8, 1960, C1.
19 Ed Reddy, Syracuse Post-Standard, March 27, 1990.
Born
November 29, 1924 at Jamestown, NY (USA)
Died
November 15, 2019 at Carlsbad, CA (USA)
If you can help us improve this player's biography, contact us.
https://sabr.org/sites/default/files/NorenIrv.jpg
600
800
admin
/wp-content/uploads/2020/02/sabr_logo.png
admin
2012-01-04 20:29:19
2022-04-04 13:52:32
Irv Noren