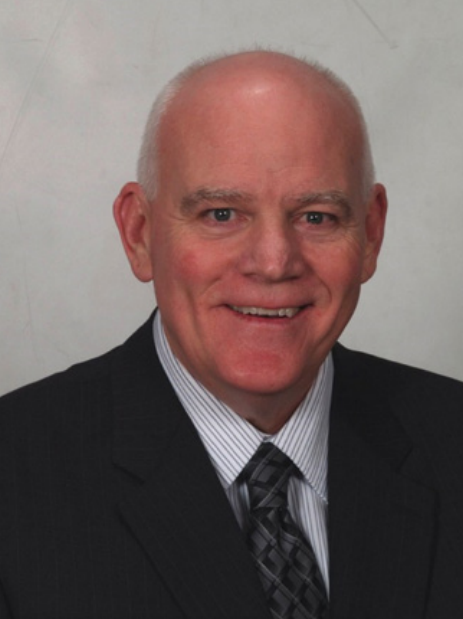 ---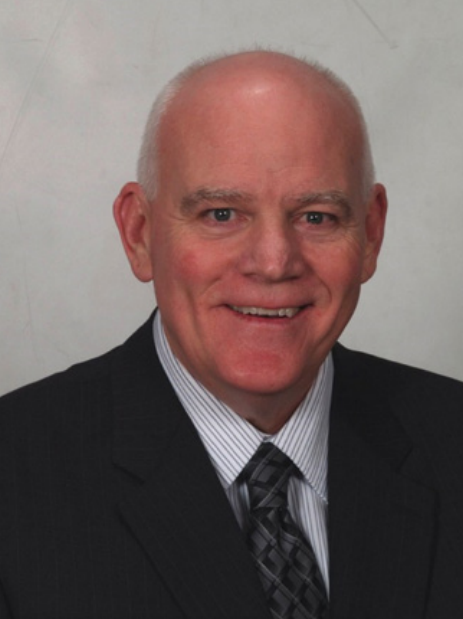 "The inevitable has become reality." With those words, on WOR Channel 9's telecast, Steve Zabriskie announced that the Mets had clinched the 1986 National League Eastern Division title. Nearly 40 years later, those words still echoed as part of a video and audio montage of Mets highlights included in television ads for 2016 Mets season tickets.
Zabriskie broadcast for the Mets on WOR from 1983 through 1989, along with Ralph Kiner, Tim McCarver, and Rusty Staub. As a member of the Mets broadcast team, Zabriskie won three Emmy awards. His broadcasting career covered more than 30 years. In addition to announcing Mets games, Zabriskie was an announcer for ABC, ESPN, CBS, and the Boston Red Sox before retiring as an announcer in 1997, at the age of 50.
Steven Kenneth Zabriskie was born on May 13, 1947, in Palo Alto, California, the oldest of four siblings. His father was a manager for Woolworth's before embarking on a career in sales.1 His father's jobs resulted in Steve and his family moving several times to new locations in California and then, soon after Zabriskie started high school, to Edmonds, Washington, a suburb northwest of Seattle.2 At Edmonds High School, Zabriskie was a multi-talented athlete, lettering in football, baseball, track, and wrestling. At 6-feet-2 and 215 pounds, he was a powerful running back and received Honorable Mention High School All American honors. In baseball he played the outfield and some first base.
After graduating in 1965, Zabriskie received an offer from the California Angels, but turned it down to attend the University of Houston on a football scholarship. A knee injury ended his football career and, after a short attempt at playing professional baseball, Zabriskie began a career in broadcasting.
In 1968, through a family friend, Zabriskie met the program director of KTRH, the CBS radio news station in Houston. The program director thought Zabriskie "had a nice voice" and gave him a job broadcasting sports news.3 From Houston Zabriskie landed his first TV broadcast position, at KHFI in Austin, Texas, reporting sports news. He also did play-by-play for the first time, announcing University of Texas football, baseball, and basketball games.4
Starting in 1971, Zabriskie refined his play-by-play skills at KTUL-TV, the ABC affiliate in Tulsa, broadcasting Oklahoma football and local college basketball games.5 In 1975 he moved to WATE-TV, the ABC affiliate in Pittsburgh, where he worked as a local sportscaster with some gigs for ABC Sports, first as a freelancer, then full time from 1979 to 1982, and part time thereafter until he retired in 1997.6 For ABC Zabriskie announced college football and major-league baseball and did features for Wide World of Sports. In 1988 and 1989, he did NFL play-by-play for CBS.
After his stint with the Mets from 1983 to 1989, Zabriskie broadcast major-league baseball and college basketball for ESPN from 1990 to 1993. ESPN promoted him in their ads, noting that he was part of an "all-star lineup of commentators" and that Friday night doubleheaders would feature Zabriskie in the first game together with Hall of Famer Jim Palmer.7 In 1993 Zabriskie played himself in the movie The Program (about the pressures of playing college football), starring James Caan and Halle Berry.8 In 1994 and 1995 he was an announcer for The Baseball Network, a short-lived joint venture between ABC, NBC and Major League Baseball. In 1996 he was a play-by-play announcer on some Boston Red Sox games. In 1997, tired of all the travel that went with a 30-year career in sports broadcasting and wanting to spend more time with his family, Zabriskie ended his broadcast career.9
Zabroskie's career as a Mets announcer began in 1983, the same year that Tim McCarver began his 16-year announcing career with the Mets.10 The two events were not entirely coincidental. With his contract for full-time work at ABC coming to an end, Zabriskie was actively seeking an opportunity to do play- by-play for a major-league team.11 The Mets job was one of two opportunities that arose. Learning that McCarver had joined the Mets as a broadcaster, Zabriskie relished an opportunity to work with the former catcher, whom he knew from his days at ABC, and he accepted the Mets' job offer.12 As the 1983 season began, Zabriskie replaced Lorne Brown on the WOR-TV team.13 In the booth Zabriskie and McCarver joined Hall of Famer Ralph Kiner, who had been broadcasting Mets games since the franchise's inception in 1962. Zabriskie, with his deep baritone voice and professional manner, was the "straight man" to the more colorful Kiner and McCarver. And although he was not a former big leaguer as they were, Zabriskie's athletic prowess did not go unnoticed. When he joined the Mets broadcast crew, the 36-year-old Zabriskie worked out with the Mets every day, "taking infield practice and batting the ball with such vigor that there was some suspicion that he might be a secret weapon for the Mets."14 Manager George Bamberger told Zabriskie (perhaps tongue-in-cheek, perhaps not), "I like the way you throw, and if we get in a jam or have any injuries, we'll use you in the spring."15 While Zabriskie never got into a game, he did pitch batting practice on occasion to the Mets pitchers.16
Zabriskie announced for the Mets on WOR-TV for seven seasons. Some Mets games were also broadcast on cable television during those years. Zabriskie was not part of the cable-TV team, making way for Fran Healy. After the 1989 season, Zabriskie wanted to cut back from calling about 110 games a year and constantly being away from his family in Orlando, Florida.17 ESPN had just signed to do major-league baseball and Zabriskie joined the cable channel, on which he would generally work one game a week.18 The Sporting News described his departure from the Mets as "an amicable split," and noted that Zabriskie would continue to run the Mets winter fantasy camp.19 (The paper wrote that the Mets "were unable to find a replacement" for Zabriskie and would go with the two-man team of Kiner and McCarver in 1990.20
Zabriskie's 1986 season was not without a tinge of controversy. On September 17, in what turned out to be the division-clinching game, Zabriskie was doing the play-by-play. (Rusty Staub was doing the commentary.) With two outs in the ninth inning and the Mets leading, Zabriskie said, "These Mets fans have waited for this, really, for the better part of three seasons, ever since the '84 campaign when the Mets became a contender, and they are ready to bust loose in more ways than one." Then came the final play of the game, a groundout to second base. After excitedly announcing "a ground ball to second, Backman to Hernandez," Zabriskie said the word "The," followed by an awkward pause and then "unbelievable season is not over but the championship is here in New York," before uttering his memorable phrase: "The inevitable has finally become a reality."21
Some fans were critical of Zabriskie's pause and for not immediately coming up with a stronger "call" at the moment that the Mets had clinched the NL East title.22 Zabriskie later apologized on the air, indicating that he was sorry if he had disappointed anyone with the way he made the final call of the historic game.23 Zabriskie had at least one influential advocate: the New York Times. Commenting that having five broadcasters (Kiner, McCarver, Zabriskie, Staub, and Healy) is "too many," the Times praised the skills of Kiner and McCarver, and wrote that "[t]he best of the rest is Steve Zabriskie . … He has a strong voice, a laugh that rumbles like a freight train in the night, which is to say, pleasantly, and a quick wit, often aimed at himself. (His hair and weight seem to give him trouble, as well as a source of humor.) Each year, he exhibits a little more certainty about his role"24
Speaking to the author, Zabriskie said he had "so many memories" that it was hard to single out one in particular as the most memorable. But he said his most "overriding" memory was of games he did not broadcast — the League Championship Series between the Mets and the Houston Astros, with its intensity and "unrelenting pressure." In his 30 years in baseball, he said, the 1986 LCS stood out as one of his "greatest experiences." He was not on the broadcast team for the national network telecast, but did do pregame and postgame shows on WOR. Zabriskie vividly recalled Mike Scott's dominance of the Mets and the "multiple games going into extra innings," including Game Six, which the Mets won in 16 innings, tying the game with three runs in the ninth inning and then, after going ahead with three runs in the top of the 16th, holding on as the Astros' two-run rally in the bottom of the inning fell short.
Besides the leaders of the 1986 team — Keith Hernandez, Gary Carter, Dwight Gooden, and Darryl Strawberry — Zabriskie credited Ray Knight and Kevin Mitchell with making a "huge difference" in the Mets' success, especially their "tremendous contributions in the clubhouse," their "professionalism," their "quiet leadership," and their "intangible qualities."25
After ending his broadcasting career in 1997, Zabriskie retired to Orlando, where he lived for nearly 25 years, from 1984 until 2008, before moving to Santa Rosa, California where he resided as of 2015. He and his first wife, Lynne, raised three daughters. Lynne died of cancer in 2009 after a 4½-year battle with the disease. In 2014 Zabriskie remarried, he and his wife, Linda, combining (as of 2015) to have seven children and nine grandchildren.26
Zabriskie launched a second career focused on a desire to help others. He became an ordained minister in the Church of Jesus Christ and became active engaged in volunteer work on behalf of the church.27 In 1998 he wrote a book, Be a Hitter… A Young Player's Guide to the Winning Art of Hitting.28 While still working as a broadcaster, Zabriskie ventured into several business interests. He was the president of Separation Technology Inc., a medical products business based in Florida, from 1988 until he sold the business in 1995.29 In the early 1990s Zabriskie owned a New York Mets fantasy camp near his home in Orlando.30 Beginning in 1995, and until his wife took ill in 2005, he ran his own management consulting firm, Business & Financial Consultants LLC, also based in Florida.31 In 2011 Zabriskie joined the New York Life insurance company and as of 2015 was a partner in New York Life's office, in Santa Rosa, California.32
Zabriskie briefly returned to his broadcasting career in 2008. Although he had not worked in radio since 1971, his ailing wife wanted "to hear his voice again [on the radio]." Zabriskie became the morning news announcer for KZST-FM radio in Santa Rosa and kept the job until 2010.33
When Mets fans think of the team's announcers over the years, names like Lindsey Nelson, Bob Murphy, Ralph Kiner, Gary Cohen, Keith Hernandez and Ron Darling come to mind before one thinks of Steve Zabriskie. But in the memorable 1986 season, it was Steve Zabriskie who called the Mets games on their flagship TV station and who, as such, will always be part of the history of the New York Mets.
Sources
In addition to the sources cited in the notes, the author also consulted:
Mets.com, the Official Site of the New York Mets. nymets.mlb.com/nym/history/broadcasters.jsp.
"Questions for Steve Zabriskie," The Crane Pool Forum, archives.cranepoolforum.net/1600fl_tl642.shtml.
Notes
1 Steve Zabriskie, telephone interview, October 16, 2015 (hereafter Zabriskie interview).
2 Zabriskie interview.
3 Zabriskie interview.
4 Zabriskie interview.
5 Zabriskie interview.
6 Zabriskie interview.
7 ESPN Advertisement, The Sporting New, July 2, 1980.
8 Internet Movie Database, imdb.com.
9 Zabriskie interview.
10 "I70 Baseball," i70baseball.com/2011/p2102/mccarver-shannon-vie-for-frick-award.
11 Zabriskie interview.
12 Zabriskie interview.
13 Ira Berkow, "Scouting: On-Job Training," New York Times, March 23, 1983.
14 Berkow.
15 Berkow.
16 Zabriskie interview.
17 Zabriskie interview.
18 Zabriskie interview.
19 The Sporting News, October 23, 1989.
20 The Sporting News, March 19, 1990.
21 "Twenty Five Years Ago Mets Clinch NL East", video of last play of clinching game available on StudiousMetsimus, studiousmetsimus.blog.spot.com/2011/09/25-years-ago-mets-clinch-nl-east.html.
22 "Share Your Memories of Steve Zabriskie," The Ultimate Mets Database, ultimatemets.com, ultimatemets.com/profile.php?PlayerCode=6592.
23 "Share Your Memories of Steve Zabriskie"; Zabriskie interview.
24 Michael Goodwin, "Fine Year in Mets' Broadcast Booth, Too," New York Times, October 2, 1986.
25 Zabriskie interview.
26 Zabriskie interview.
27 Zabriskie interview.
28 Be a Hitter … A Young Player's Guide to the Winning Art of Hitting, listed on Amazon.com.
29 Zabriskie interview; Profile of Steve Zabriskie on LinkedIn Separation Technology Inc. website, separationtechnology.com.
30 Jill Cousins, "Mets Fantasy Camp Turns Back the Clock," Orlando Sentinel, January 27, 1991.
31 Zabriskie interview; Profile of Steve Zabriskie on LinkedIn.
32 Zabriskie interview; Profile of Steve Zabriskie on LinkedIn; New York Life Northern California Office website, northerncalifornia.nyloffices.com/Management-Team.3.htm.
33 Zabriskie interview.
Born
May 13, 1947 at Palo Alto, CA (US)
If you can help us improve this player's biography, contact us.
http://sabr.org/sites/default/files/Zabriskie-Steve.png
600
800
admin
/wp-content/uploads/2020/02/sabr_logo.png
admin
2014-11-10 07:27:58
2021-04-10 16:26:39
Steve Zabriskie