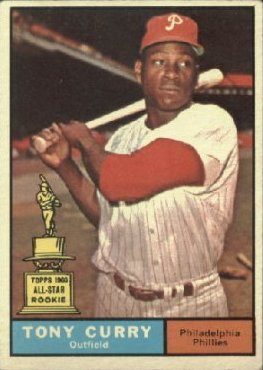 ---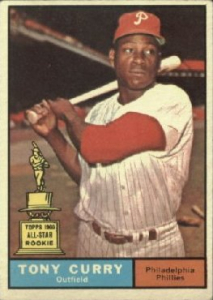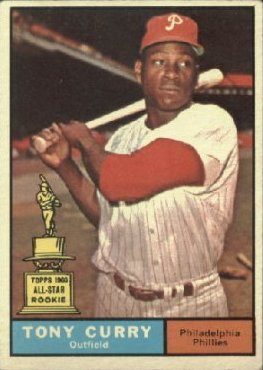 In 1960, Tony Curry became the third man from the Bahamas to play big-league baseball. He followed his close friend André Rodgers (preceding them was Negro Leaguer Ormond Sampson). Curry got just one full season and bits of two others in the majors, but he joined Rodgers in inspiring many young Bahamians. Throughout his life, "his passion was always baseball and the development of the youth."[1]
George Anthony Curry was born on December 22, 1937, in Nassau. His parents were Roland and Merle (née Sands) Curry. Tony was the fourth of six children. He had three brothers, Peter, Vincent, and Garth, all of whom were also leading athletes in the Bahamas. The family also included two sisters, Edith and Patricia.
The Curry family grew up just around the corner from the Rodgers family in Nassau. As children, young Tony and André Rodgers awoke each other every morning and started the day with a swim in the ocean before going to church, which they attended daily. They and their brothers were also choirboys at St Mary's the Virgin Church.
Like many other young local men, Curry grew up playing soccer and cricket. Those, along with basketball and softball, were his sports at Western Senior High School and St. Augustine Junior College. It was not until he was 15 that Tony began playing baseball. The sport was becoming visible in the Bahamas thanks to U.S. Navy sailors coming ashore. Its popularity soared after André Rodgers turned pro in 1954 and reached the major leagues in 1957. Curry fanned the flame. Ed Armbrister, the fourth Bahamian big-leaguer, reminisced after Tony passed away in October 2006.
"I never knew Tony Curry the way I did André Rodgers, but I remember when I was small and used to play baseball on the Southern Recreation Grounds, Tony Curry was there, André Rodgers was there, and a lot of these players [also attending Curry's service] were there at the same time. With me being so small — all I knew was, when he went off to play professional baseball he was a good hitter, he was a good player, and he was fast.
"When he went to play professional baseball, a lot of youngsters said, 'Hey — if he can do it, I can do the same thing!' He was someone right from home — he gave a lot of other people in the 'backyard' the idea of going to play professional baseball. I was one of them, and 'Sudgy' [the late Wil Culmer, the sixth of the nine Bahamian big-leaguers as of 2022] was one of them.'" [2]
Frank Sweeting, a local ballplayer from Tony's era, described his old friend. "Tony was just an extraordinary player ya know. You could see the strength — Tony was built, and his neck was like a football player's — it's a fact, his body and ting. When he played ball, it was something to see if you had known him." [3]
The Philadelphia Phillies signed Curry in 1957. The man responsible was Joe Ryan, general manager of the Miami Marlins, at that time Philadelphia's top farm club. Tony was part of a Bahamian team called Penny Bankers that had paid its own way to the Miami area to play.
Curry reported to the Tampa Tarpons in the Florida State League (Class D). Off the field, he endured a scary episode in August that was a sign of the times in the Deep South. Following a game at Leesburg, Tony was in a carful of Tarpons — white, Latino, and Black — who stopped for milkshakes at a Dade City drive-in. Upon seeing the Black passengers, a carhop asked them to move into the shadows, and "it was suggested they leave because there might be trouble." African American catcher Charlie Fields added, "Somebody had said something nasty." As the ballplayers left, three shotgun blasts were fired, and one hit their car. They shook off a pursuing vehicle and went over the speed limit on purpose to attract the police of Zephyrhills. Luckily, there was just one minor injury, from birdshot pellets.[4]
On the field, things were more pleasant. There Curry hit .333, second best in the league, with 4 homers and 57 RBIs. He was the leader in triples with 13, an indication of his speed. He was named to the league All-Star team.
The 19-year-old really looked to be a coming star. His manager at Tampa, Charlie Gassaway, said, "Curry is the best prospect I have seen in eight years with the Phillies. They say he is the best prospect in the Florida State League since Stan Musial. He can hit, he has power, wonderful wrists. He can run, and Tony may be the fastest man afoot in our organization." The only question mark was his fielding.[5]
Curry jumped to Class B for 1958, blossoming as a power hitter. With High Point-Thomasville, he hit 20 homers, drove in 83 runs, and hit .293. He led the Carolina League in runs scored (106) and hits (168). He tied Rafael Alomar for the lead in triples (9).
He was even better in 1959 with Williamsport in the Eastern League (Class A). That spring, Frank Lucchesi (his manager at High Point) raved, "He has the greatest wrists I have ever seen. All he needs is some experience so he can learn the strike zone better. I guess you could say he has all the tools." [6] Tony went on to lead the league in homers (23), doubles (49), runs scored (109), and hits (178, for a .313 average and 90 RBIs). He was a unanimous EL All-Star and the league's Most Valuable Player.
That winter Curry played 28 games for the Oriente club in Venezuela and continued to hit well (.299-5-14). His rapid ascent culminated when he made the Phillies team in spring training 1960. He wasn't on the big-league roster in camp but got management's attention with his hitting. It was a last-place club, and general manager John Quinn "decided to force-feed him to the majors." [7] Tony was in the starting lineup on Opening Day against the Reds at Cincinnati's old Crosley Field. He fouled out off Jim Brosnan in his first at-bat but chased Brosnan from the game in the second inning with an RBI single.
It took a little over a month before Curry hit his first big-league homer, but on May 14, he got two of them. Once again the scene was Crosley Field, and the victim was Jay Hook. This was Tony's best day in the majors, and at that point his average stood at .380. He cooled down over the remainder of the year, finishing at .261 with 6 homers and 34 RBIs in 95 games. Gene Mauch, who took over as manager in the season's third game, used him almost exclusively against righty pitching (he faced southpaws just eight times). His outfield play was "an adventure," to say the least.[8] Nonetheless, Topps named Tony an All-Star Rookie for 1960. The other outfielders were Frank Howard and Tommy Davis.
Back in the Bahamas, Curry was a hero. "Local kids in those days used to fight to get the jersey with number 7 on it. 'That's the number Mickey Mantle used to wear, but that ain't why they wanted that number. . . .Tony used to wear number 7 when he played with the Phillies,' said Frank Sweeting." [9]
In the winter of 1960-61, Curry played in Panama with the Azucareros club. The Phillies' goal was to give him exposure to left-handers. In its curious jargon, The Sporting News reported, "His average . . . has caused no great excitement, but it is the timeliness and the distance of his socks that have boosted his stock. Of Tony's first eight hits, four were circuit clouts — and even more important, the lefty-swinging flyhawk got all four off portside pitching." [10]
A sour note marred Curry's spring training in 1961. In late March, he left the team and went home, even though he was hitting .478. "Reached on arrival at his home in the Bahamas, the AWOL outfielder would only say: 'I quit.'"[11] It turned out to be a matter of money. "Wednesday [March 22] Curry told newsmen, 'I would have to sign a contract if I wanted to go into spring training camp. So I signed a contract for $6,000. Now I want $9,000.'" [12]
There was more to the holdout, though — the $6,000 figure was below the league minimum, then $7,000. "Tony signed a conditional contract . . . because Phil officials felt that he still doesn't measure up to major-league standards [mainly in fielding] and that he would probably be sent to Buffalo this season. If he was kept, of course, his salary would automatically be raised up to major-league standards, which happened when he rejoined the club."[13]
The flap blew over quickly; John Quinn called it "all a misunderstanding." Also, according to Philadelphia sportswriter Ray Kelly, who said he'd spoken to Curry, Tony "put out the story about the salary dissatisfaction because he 'wanted it to overshadow some [unspecified] personal problems.'"[14]
Still, it was an embarrassment for the Phillies, a team with a poor history of race relations. Owner Bob Carpenter and general manager Quinn were perceived as taking advantage of the young man; Quinn allegedly made borderline racist remarks about Curry's supposed lack of gratitude.[15] In addition, it surely wasn't the best thing for a young player's mindset. Tony didn't get off to a good start (7 for 36 in 15 games, facing only right-handed pitchers), and the contract issue might have been lingering. Philadelphia did send him down to Triple-A Buffalo in early May as the deadline for roster cutdowns loomed. It would be more than five years before he re-emerged in the majors.
Curry spent the rest of 1961 at Buffalo, where he hit well (.285-21-57), with help from the short porch in right field at the old War Memorial Stadium. The Bisons were International League champions and went on to win the Little World Series. Tony followed up with a successful return to Venezuela, winning the batting title (.346) with 2 homers and 30 RBIs in 36 games. In the single playoff round, he added another homer in five games for the league champion Caracas Leones.
In March 1962, the Phillies traded Curry and pitcher Ken Lehman to the Cleveland Indians for utilityman Mel Roach. Cleveland assigned Tony to its Triple-A team in Jacksonville, where he had a so-so season (.245-10-34). Again he faced mainly right-handed pitching.
In February 1963, Buffalo — which had become a New York Mets affiliate the prior October — purchased Tony's contract from the Indians. Reportedly the Curry-Lehman trade was one of the reasons why the Bisons ended their working agreement with the Phillies, because the deal was made without consultation.[16] Curry might have had a better opportunity to get back to the majors with Buffalo, because he liked the friendly stadium and the early Mets were so woeful. However, Jacksonville re-acquired him before the '63 season started.
Then, in late April, Curry was demoted to Double-A as the Suns reduced their roster. The Charleston Gazette commented, "He is expected to give Charleston some batting power although he holds no records for his defensive play. Adding to his woes was a shoulder injury last year that has reduced his effectiveness in throwing."[17]
Thanks to a good year at Charleston (.302-16-69), Curry returned to Triple-A for 1964. Cleveland's new top affiliate was the Portland Beavers in the Pacific Coast League. Coming off a season of winter ball in Nicaragua with the Cinco Estrellas team, Curry started strongly and continued to hit well all year (.313-15-49), though he played in only 100 games. He played in yet another foreign land during the winter of 1964-65: the Dominican Republic, with Estrellas Orientales. Returning to Portland in '65, he tapered off to .251-14-48 in 117 games.
Curry started off at Portland again in 1966, and after another hot start (.350), he made it back to the majors at last in early June. Cleveland recalled him as Del Crandall was disabled with a broken finger. Obviously Tony couldn't wait to get back in action — pinch-hitting on June 4, he swung at the first pitch he saw off Camilo Pascual and delivered a two-run single with the bases loaded.
Curry served strictly as a pinch-hitter with the Indians, though, not appearing in the field for even an inning. Had he started his career in the '70s, he could have benefited from the designated-hitter rule. Again facing only righties, Tony was 2-for-16 with three walks. On July 19, 1966, the Houston Astros acquired him for cash and slugging first baseman Jim Gentile, who had been demoted to Oklahoma City after a bat-throwing temper display. Curry in turn reported to Oklahoma City; he would not return to the majors.
Tony played only a month or so in Oklahoma before he was optioned to the Seattle Rainiers, in the California Angels system. After the season, on October 9, Seattle then obtained him for pitcher Howie Reed. That winter, Curry went back to Venezuela once more, playing first base rather than outfield. He won his second batting crown there (.309-8-27 in 46 games) and also went 7-for-18 in five playoff games. He remained in Seattle for the 1967 season (.236-9-32).
At the age of 30 in 1968, Curry gave it a last whirl in Mexico. The Jalisco Charros looked to replace Elrod Hendricks, who had returned to the US after four years as a big slugger south of the border. Seattle general manager Marvin Milkes thought that Tony was recovered from past injuries and could be Jalisco's new cleanup hitter. [18] He hit reasonably well (.261-7-23 in 38 games), but he'd had enough and came home to the Bahamas and his family.
After baseball, Tony became general manager of the Tony Curry Insurance Agency. He later served in the same capacity at the Playboy Casino. Curry was also host at the Crystal Palace Casino, a position well suited to his beaming nature.
In addition, he served as president of the Bahamas Baseball Association (BBA) for a time. The 1973 annual publication of the National Baseball Congress shows NBC president Larry Davis, on a visit to Nassau, presenting a plaque to Tony for the Bahamas' contribution to baseball. The Curry administration also brought night baseball to the islands.
In later years, though, Curry grew deeply disenchanted with the BBA, which was moribund by the 1980s. After an embarrassing performance by a hastily assembled national team in 2005, he fired a broadside to various key officials. The letter started by saying, "I wish to inform you of the dilapidated state of baseball in The Commonwealth of The Bahamas." [19]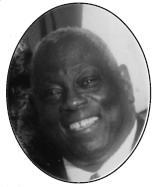 Less than a year later, Tony Curry was gone. During the last five years of his life, he was in and out of the hospital; he suffered from kidney disease and needed regular dialysis treatment. On October 5, 2006, he was admitted to Princess Margaret Hospital for renal failure. He succumbed around 2 A.M. on October 16, aged 68. He was survived by his wife, Norma Saunders Curry, whom he had married February 28, 1962. The couple had three daughters, Antona, Donree, and Tina, and a son, Antoine. They had also adopted a niece, Cherise. His family and church were central to Tony's life. He was a joyful, smiling man who loved to sing and relax on his homeland's beaches.[20]
The newspapers in the Bahamas carried prominent obituaries for this "beloved and cheerful sportsman." Prime Minister Perry Christie issued a statement honoring a "true and loyal Bahamian. … His passing has left a void in our nation."[21] Curry's funeral service at St. Matthew's Anglican Church was "filled to capacity with family, friends, and dignitaries." [22] He was laid to rest in St. Mary's Cemetery. His memory lives on, though, at Tony Curry Baseball Park (dedicated 2003) in Nassau's Queen Elizabeth Sports Centre.
This biography was originally published in 2009. Most recent update: December 5, 2022.
Acknowledgments
Thanks to the Curry family, Craig Kemp (President, Bahamas Baseball Federation), and SABR member Alfonso Tusa (Venezuelan statistics).
Sources
Tony Curry file at National Baseball Hall of Fame Library
www.baseball-reference.com
www.retrosheet.org
National Baseball Congress, Official Baseball Annual – 1973
Independence Souvenir Programme (July 1973, the Commonwealth of the Bahamas)
Gutiérrez, Daniel; Álvarez, Efraim; and Gutiérrez, Jr., Daniel. La Enciclopedia del Béisbol en Venezuela. Caracas, Venezuela: Editorial Norma, 2007.
Treto Cisneros, Pedro, editor, Enciclopedia del Béisbol Mexicano. Mexico City, Mexico: Revistas Deportivas, S.A. de C.V., 1998.
Photo Credits
The Topps Company
Tony Curry funeral announcement
Notes
[1] Fred  Sturrup, "Tony Curry, Dead at 68," Bahama Journal, October 17, 2006.
[2] Denez Jones, "A final tribute is paid to local baseball icon". Nassau Guardian, October 26, 2006: C1.
[3] Denez Jones, "George Anthony Curry is laid to rest". Nassau Guardian, October 23, 2006: C1.
[4] "Tampa Pitcher Injured by Shotgun Blast," Fort Pierce News Tribune, August 9, 1957: 5.
[5] "Phillies' Curry Best Prospect," Salisbury (Maryland) Times, February 22, 1958: 10.
[6] "Curry Has Hitting Potential That Phils Are Looking For," Salisbury Times, February 17, 1959: 17.
[7] David M. Jordan, Occasional Glory: The History of the Philadelphia Phillies. Jefferson, North Carolina: McFarland & Co., 2002: 130.
[8] Jordan, Occasional Glory:130.
[9] Jones, "A final tribute is paid to local baseball icon."
[10] Leo J. Eberenz, "Booming Clutch Clouts Explode Off Tony Curry's Sizzling Stick". The Sporting News, unknown date, 1960.
[11] "Tony Curry Quits Phils, Flies Home to Bahamas," Associated Press, March 22, 1961.
[12] "Curry Demanding $3,000 Pay Boost," Associated Press, March 23, 1961.
[13] Dave Lewis, "Curry Incident Could Hurt Phils," Long Beach Independent, April 13, 1961.
[14] "Curry Will Rejoin Phils," Associated Press, March 23, 1961.
[15] Bill Conlin, "Howard will be happy," Philadelphia Daily News, January 30, 2007.
[16] Bill Reddy, "Keeping Posted," Syracuse Post-Standard, February 19, 1963: 14.
[17] A.L. Hardman, "Indians Add Curry, Play Reading Here," Charleston Gazette, May 10, 1963: 10.
[18] Ramón Olvera Miranda, 12 años de Liga Mexicana en Jalisco. Guadalajara, Jalisco, México: Editorial Agata, 1995: 42-43.
[19] Gerrino Saunders, "Curry Fed Up With 'Dilapidated' State Of Baseball," Bahama Journal, November 23, 2005.
[20] Sheldon Longley, "Anthony Curry passes away," Nassau Guardian, October 6, 2006.
[21] Sheldon Longley, "Curry will be laid to rest on Saturday," Nassau Guardian, October 18, 2006: C1.
[22] Jones, "George Anthony Curry is laid to rest."
Born
December 22, 1937 at Nassau, New Providence (Bahamas)
Died
October 16, 2006 at Nassau, New Providence (Bahamas)
If you can help us improve this player's biography, contact us.
https://sabr.org/wp-content/uploads/2012/01/CurryTony_Topps1961.jpg
370
263
admin
/wp-content/uploads/2020/02/sabr_logo.png
admin
2012-01-04 20:46:15
2022-12-06 18:49:27
Tony Curry