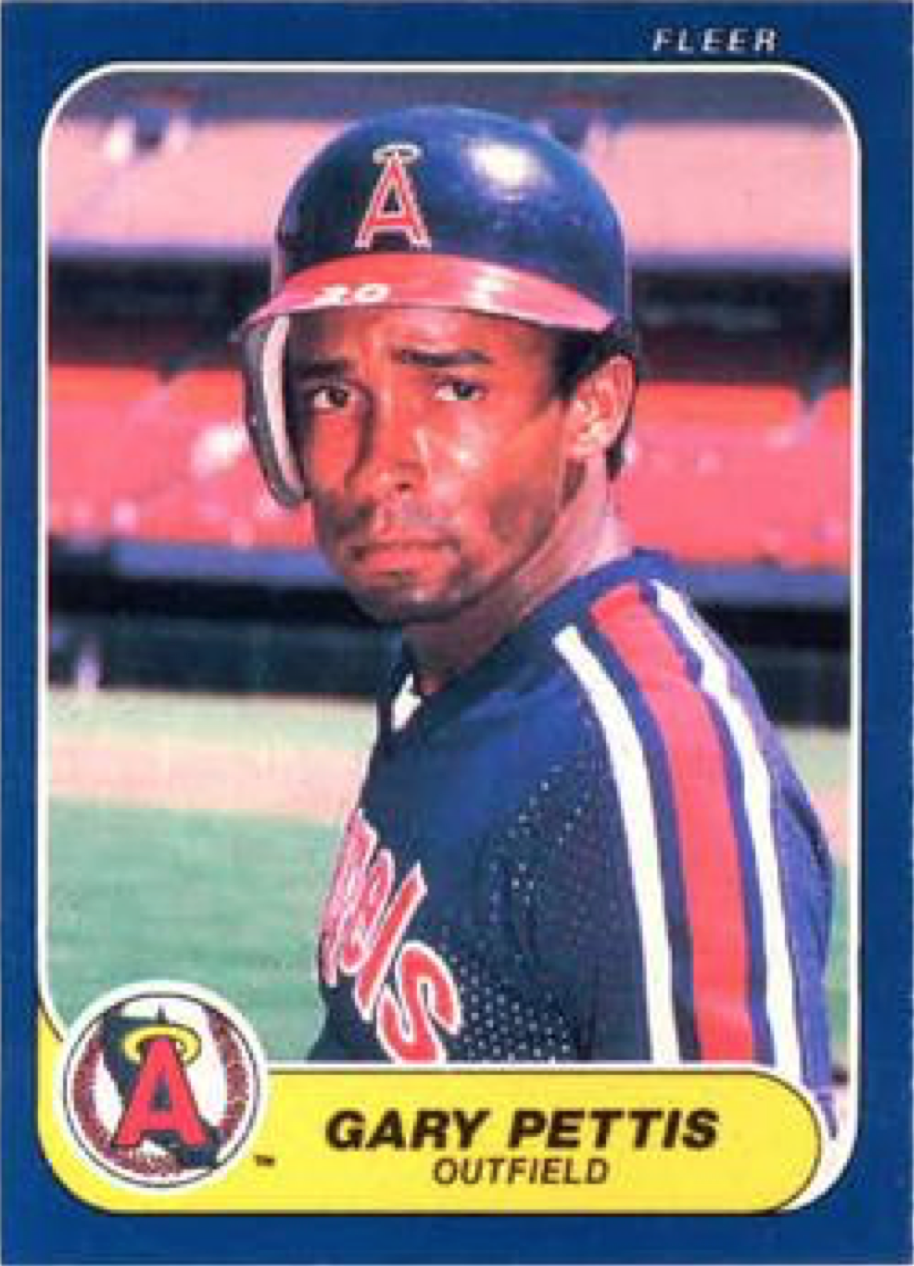 October 10, 1986: Late rally lifts Angels to Game Three win over Red Sox
---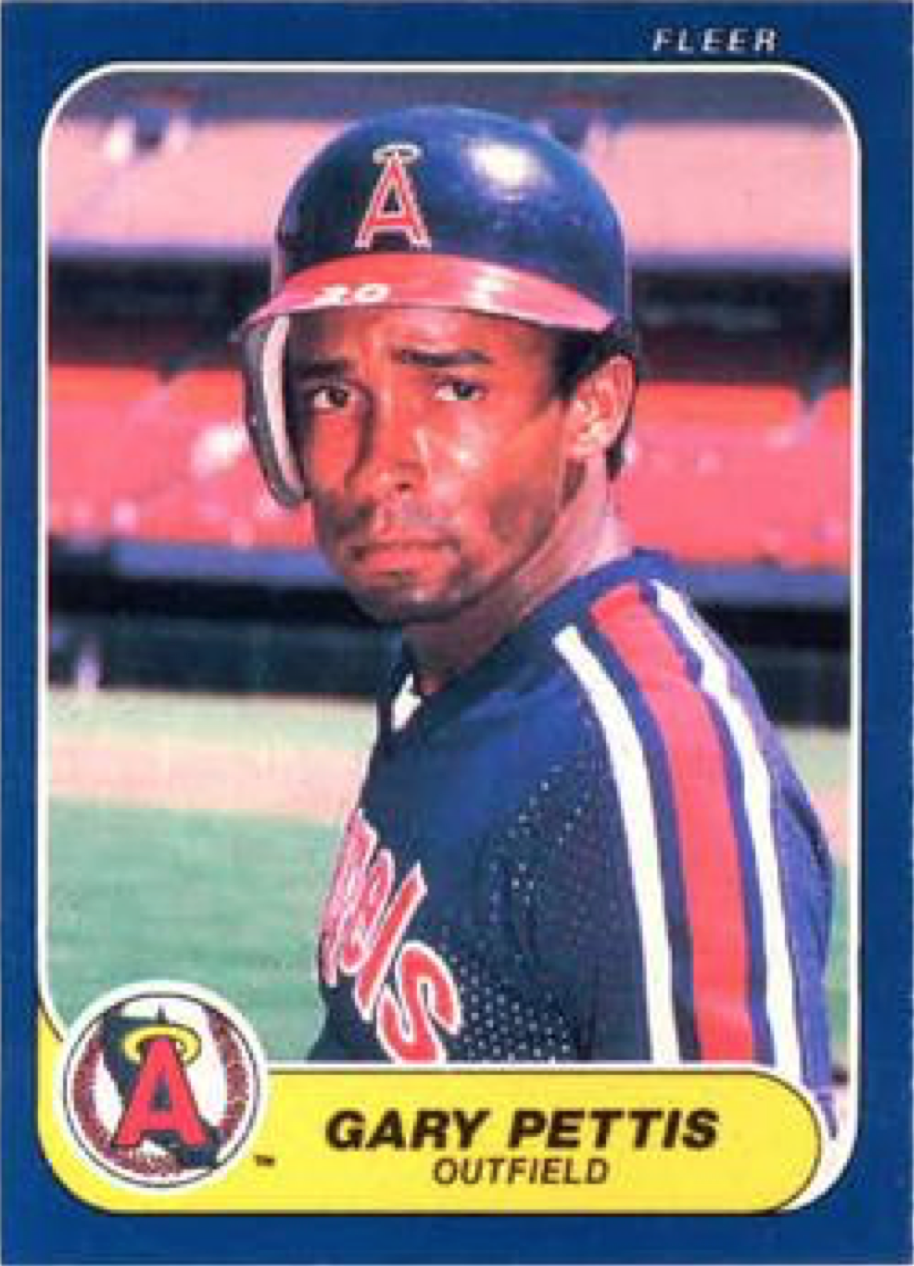 California starter John Candeleria pitched seven strong innings and the Angels got seventh-inning home runs from Dick Schofield and Gary Pettis and beat the Boston Red Sox, 5-3. The victory — which gave the Angels a 2-1 lead in the ALCS, provided some comfort to Angels manager Gene Mauch, who was ejected in the fourth inning after a lengthy argument about a play at the plate.
After going down in order in the first, the Red Sox took an early lead in the second. Jim Rice worked an eight-pitch walk and Don Baylor ripped a single past third baseman Doug DeCinces. While Dwight Evans was batting, Angels catcher Bob Boone picked Baylor off first base. Evans capped a 10-pitch at-bat with a hard single to left; Rice stopped at third. Rich Gedman grounded a single up the middle and Rice scored. Candeleria regrouped and retired the next two batters to hold Boston to one run.
Red Sox starter Dennis "Oil Can" Boyd — the subject of a pregame rumor broadcast by a Boston TV station that he had been in a car accident the night before1 — looked superb in the early innings, facing the minimum number of batters through the first three innings. Boyd walked Pettis to open the first, but the speedy Angels outfielder was caught stealing.
In the bottom of the fourth, Wally Joyner and Brian Downing singled with one out. After Reggie Jackson popped up to shortstop, DeCinces squibbed the ball down the first-base line. The ball hugged the foul line and eventually hit the bag in fair territory. Both Boyd and first baseman Bill Buckner were watching the ball. Buckner grabbed it and fired it home. Joyner tried to score standing up and Gedman tagged him. Home-plate umpire Terry Cooney called Joyner safe, giving the Angels the game-tying run.
Gedman and Boyd were furious at the call and they argued vehemently. Cooney then asked the other umpires for help and third-base umpire Rich Garcia — who perhaps had the best view of the play — called Joyner out. And so the call was reversed, wiping the run off the board and ending the inning.
This time, it was Mauch's turn to rage at the umpires, which he did for close to 10 minutes. At one point, first-base umpire Nick Bremigan charged toward Mauch, but he was held back by another umpire. Bremigan ejected Mauch from the game.
ABC had 10 cameras at the game, but none of them captured a definitive look at the play. Additionally, it appeared as though all the ensuing fuss could have been avoided if Buckner — who was behind the first-base bag — grabbed the ball before it hit the base and either stepped on the base or tagged DeCinces.
Joyner: "I saw the ball getting away, so I came home. As I was approaching the plate, I saw Gedman reaching for the ball and so I figured I'd be out if I slid. I tried to step around him."2
Gedman: "I didn't have time to look to see what was happening. I didn't know if he was sliding or not but I thought he would be. … So I just caught the ball, whirled, and reached down with the tag. I got him … he stepped on my foot anyway. But I got him even before he stepped on me."3
Joyner: "Gedman did tag me. But I had landed on his foot and the plate before he did."
Gedman: "I went to Cooney — I couldn't believe he had called Joyner safe — and I was shouting at him, 'I got him! I tagged him out!' and that's when Cooney said to me, 'Wait a minute, wait a minute.' That's when he went to the third-base umpire [Garcia]."4
Cooney asked Garcia if Gedman had tagged Joyner. Garcia said yes. Garcia: "Cooney said that he felt if the runner had been tagged, he was out but that he had made the original call of safe because he did not see a tag."5 Garcia then complicated the matter by adding, "I never said he was out at the plate; I only answered Cooney's question of whether a tag had been made."6
Joyner was playing in the game despite suffering the effects of an insect bite. "When I was playing in the second game, I thought someone must have stepped on me. … I was sick all night with a 102-degree fever. I thought I had the flu."7
Boston — still leading 1-0 — wasted a golden scoring opportunity in the fifth. Gedman looped a single into right-center and Tony Armas doubled off the wall in right. Right fielder Ruppert Jones appeared able to catch the ball, but he leapt at the wall too early and the ball caromed off the fence beside him. With runners at second and third and no outs, Boston did not hit the ball out of the infield. Owen grounded out to Joyner at first. Wade Boggs walked, loading the bases. Marty Barrett fouled out to first and Bill Buckner grounded to first.
The Angels tied the game in the sixth. Joyner walked with one out, took second on a failed fielder's choice attempt, and scored on Jackson's hard single through the infield into right. Boyd was furious as the game was tied 1-1 and manager John McNamara came out to the mound to calm him down. Boyd then got DeCinces to ground into an inning-ending double play.
California got to Boyd in the next inning. The Can retired the first two batters, but then Schofield connected with a hanging slider and homered to left. Bob Boone lined a single to center and Pettis hit a two-run homer to right, giving the Angels a 4-1 lead. Joe Sambito came out of the Red Sox pen to record the third out.
Boston came right back in the top of the eighth, scoring twice against Angels closer Donnie Moore. Marty Barrett singled and, one out later, Jim Rice doubled him to third. Moore balked Barrett home and, after a popup and a walk to Dwight Evans, Rich Gedman singled, scoring Rice and cutting the Angels' lead to 4-3.
The Angels grabbed an insurance run off Calvin Schiraldi in the eighth. Reggie Jackson walked with one out, went to third on an error by Wade Boggs, and scored on a sacrifice fly by Ruppert Jones.
With the Red Sox trailing by two runs, Mike Greenwell pinch-hit for Spike Owen to start the Red Sox ninth and flied out to center. Boggs also flied out to center, the ninth putout of the night for Pettis. Barrett lined a 2-and-1 pitch to right field for a single and Bill Buckner stood in as the potential tying run. But Buckner swung at Moore's first pitch and flied out to left.
It was announced before the game that Boston's Roger Clemens — who allowed a career-high eight runs in Game One — would start Game Four on three days of rest, something he had not yet done in his major-league career. Red Sox manager John McNamara's reasoning was simple: "You go with your best. If you're in a seven-game series, you go with your best pitcher three times."8 McNamara was not concerned that Clemens had thrown 143 pitches in Game One. "I don't think that's high at all. He's a young kid."9
TV Note: When ABC showed replays of Pettis being thrown out trying to steal second in the first inning, it appeared as though Boston shortstop Spike Owen failed to tag the runner. This prompted a bizarre exchange in which analyst Jim Palmer maintained that if the catcher's throw beat the runner to the bag, it was not important whether the fielder tagged the runner; the mere "appearance" of a tag was enough. Al Michaels, ABC's play-by-play man, agreed, saying that as long as the fundamentals of the team in the field were sound, the out call was justified even if the runner was not tagged.
This article appeared in "The 1986 Boston Red Sox: There Was More Than Game Six" (SABR, 2016), edited by Leslie Heaphy and Bill Nowlin. Read more game stories from the book at the SABR Games Project by clicking here.
Sources
https://www.baseball-reference.com/boxes/CAL/CAL198610100.shtml
http://www.retrosheet.org/boxesetc/1986/B10100CAL1986.htm
Notes
1 Jack Craig. "No Legwork, or Truth, in Report," Boston Globe, October 11, 1986: 31.
2 Michael Madden. "It Was Just Your Typical Safe/Out Call," Boston Globe, October 11, 1986: 25.
3 Ibid.
4 Ibid.
5 Ibid.
6 Ibid.
7 John Powers, Dan Shaughnessy, and Larry Whiteside. "They Seek a Throne," Boston Globe, October 11, 1986: 29.
8 Larry Whiteside. "McNamara Move Overshadows Game 3," Boston Globe, October 10, 1986: 51.
9 Leigh Montville. "They Decided to Gamble With Their Ace," Boston Globe, October 10, 1986: 51.
Additional Stats
California Angels 5
Boston Red Sox 3
Game 3, ALCS
---
Anaheim Stadium
Anaheim, CA
Box Score + PBP:
Corrections? Additions?
If you can help us improve this game story, contact us.
Tags
https://sabr.org/sites/default/files/PettisGary.png
600
800
admin
/wp-content/uploads/2020/02/sabr_logo.png
admin
2018-02-22 12:00:24
2020-04-17 13:34:03
October 10, 1986: Late rally lifts Angels to Game Three win over Red Sox