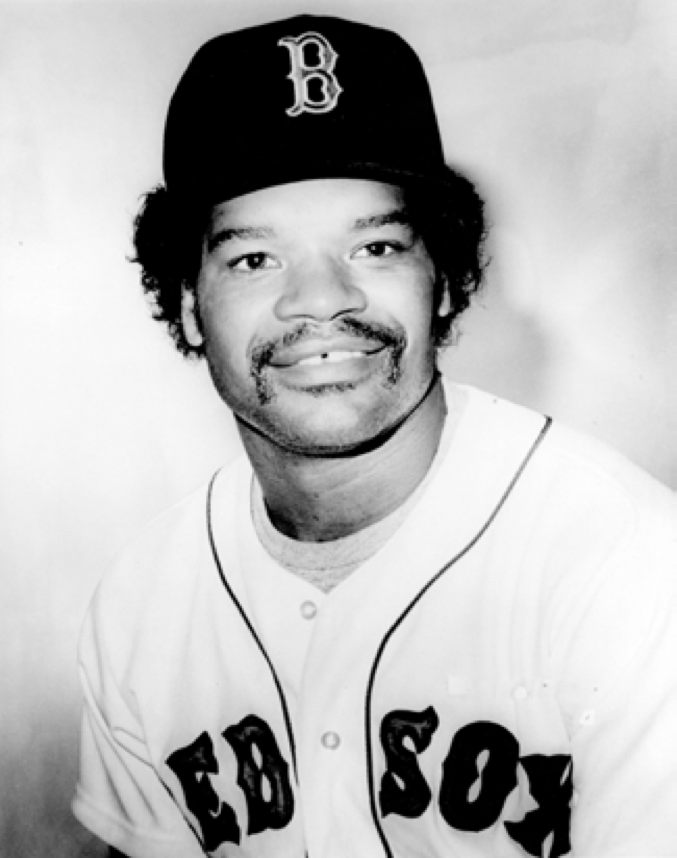 October 12, 1986: Dave Henderson's homer keeps Red Sox hopes alive in Game Five
---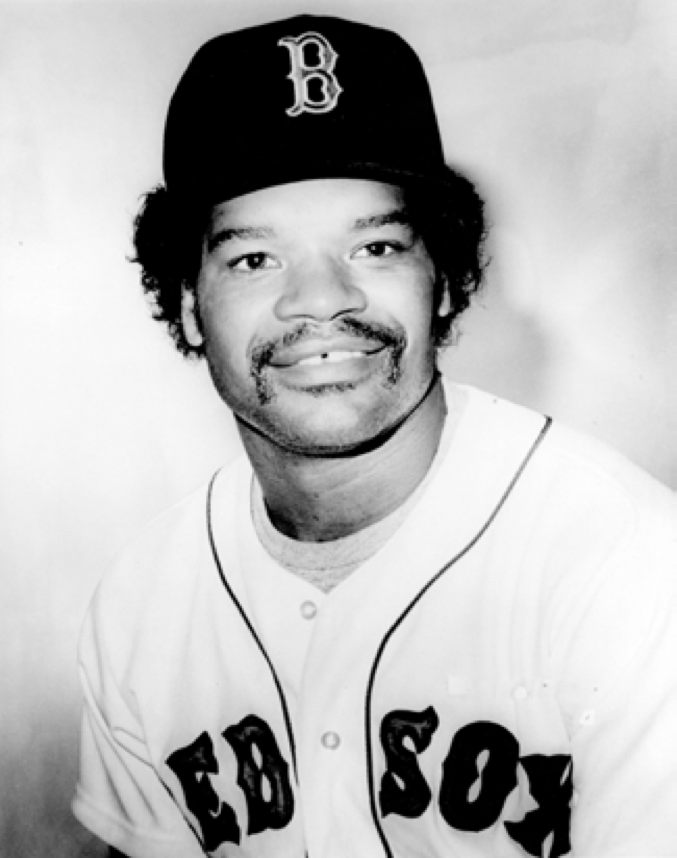 Before there was David Ortiz, there was Dave Henderson. Before Big Papi thrilled Red Sox fans with his October heroics, the man they called Hendu brought Boston back from the dead in Game Five of the 1986 ALCS.
With the Angels one strike away from winning the pennant, Henderson — a backup outfielder obtained from the Seattle Mariners in mid-August — crushed a home run that gave Boston a 6-5 lead. Then, after the Angels tied the game in their half of the ninth, Henderson knocked in the game-winning run with a sacrifice fly in the 11th. The Red Sox' 7-6 victory sent the ALCS back to Fenway Park for Game Six (and, possibly, Game Seven.) Henderson also homered in the 10th inning of Game Six of the 1986 World Series; it would have been the Red Sox' World Series-winning run if not for the Mets' comeback.
The California Angels led this series three games to one and fully expected to clinch the pennant in front of their own fans. Before the game, Red Sox players cited the Kansas City Royals, who came from being down 1-3 in both the ALCS (against Toronto) and World Series (against St. Louis) to capture a world championship.
With his team's backs to the wall, manager John McNamara gave the ball to Bruce Hurst, who had pitched a complete-game victory in Game Two. Like Roger Clemens in Game Four, Hurst would be starting on three days' rest. The Red Sox faced Mike Witt, who had gone the distance in California's Game One win.
Boston drew first blood in the second inning, when Jim Rice led off with a single and Rich Gedman lined a two-run homer into the right-field seats.
Hurst ended up pitching six innings, and left the game trailing 3-2. Bob Boone led off the third inning with a solo home run down by the left-field corner. With two outs in the sixth, Doug DeCinces ripped a double into the gap in right-center. Bobby Grich, who had struck out in his two earlier at-bats, drove a 1-and-2 pitch to deep left-center. Dave Henderson, who had taken over for Tony Armas in center field in the previous inning, raced toward the wall. Henderson timed his leap perfectly and the ball landed squarely in his glove. But his momentum carried him into the wall and his wrist struck the top of the fence. The collision jarred the ball loose and it fell over the fence. It was a two-run homer for Grich — and the Angels led 3-2.
"I thought I had it all the way," Henderson said. "But when my wrist hit the top of the fence it shook the ball loose and it was out of there. I was really disappointed, because I thought I should have caught it."1
California added two runs off reliever Bob Stanley in the seventh, and led 5-2.
Meanwhile, Witt was (again) having little trouble with the Boston hitters. After Gedman's blast in the second, Witt retired the next eight batters and 10 of the next 11. Gedman broke up Witt's string with a one-out double in the fifth, but Armas flied to left and Spike Owen grounded to second. Boston had men on base in the sixth, seventh, and eighth innings, but could not get anyone past first base.
The Anaheim Stadium crowd was roaring as Witt faced the heart of the Red Sox order in the ninth inning. Three more outs — and the Angels would clinch their first-ever pennant. Bill Buckner grounded a single up the middle, and was replaced by pinch-runner Dave Stapleton. Jim Rice fouled off two pitches, then looked at strike three on the outside edge.
Don Baylor worked the count to 2-and-2 and took a very close pitch that was inside and called a ball. Witt's full-count pitch was outside, but Baylor reached out and hooked it, pulling it to deep left. The ball carried and carried, sailing over the fence for a two-run homer. The crowd was quieter, but they knew their Angels still held a 5-4 lead — and when Dwight Evans fouled to third for the second out, they began loudly cheering again.
One out away — and Gene Mauch came out of the dugout to make a pitching change. He wanted left-hander Gary Lucas to face Gedman, who had singled, doubled, and homered against Witt. Gedman had faced Lucas only twice before — July 27, 1986, and in Game Four of this ALCS — and he had struck out both times.
Witt, who had thrown 123 pitches, said he was not tired. "I felt like I was pitching from the seventh inning on, on adrenaline mostly. But I was getting people out. … I called Boone out. We were going to discuss how we were going to handle [Gedman]. But … we never got to discuss it." 2
Lucas threw only one pitch — and it sailed up and in and hit Gedman on the right hand. As the Boston catcher trotted to first base, Mauch made another change, bringing in closer Donnie Moore to face Dave Henderson. Henderson took a ball low, then a strike that was a little higher. When he swung and missed on a pitch low and away, Moore and the Angels were one strike away.
Dave Stapleton: "I looked across the field and I could see everyone in the Angels dugout getting ready to celebrate. … They had those nice little smiles that you get before you start hugging everyone."3
Moore threw ball two in the dirt, and Henderson fouled off two pitches. Moore's 2-and-2 pitch — the seventh pitch of the at-bat — came in a little low. Henderson swung and as soon as he hit it, he knew. The ball sailed far over the fence in left for a two-run home run — a shot that gave the Red Sox a 6-5 lead. Henderson took three steps out of the batter's box, watching the flight of the ball. As it cleared the fence, he jumped and spun around. And then he began a fast trot around the bases.4
Henderson: "The pitch I fouled off was a fastball I should have hit. I had to step out of the batter's box and gather myself, think about what I had to do. With two strikes I had to protect the plate. I really just wanted to reach down and make sure I at least put the ball in play."5
Moore: "I'd been throwing him fastballs, and he was fouling them off, fouling them off. Then I threw him an offspeed pitch and I shouldn't have thrown it. I should have stayed with the hard stuff. The kind of bat speed he has is offspeed. That pitch was right in his swing."6
Stanley began the bottom of the ninth — his third inning of work — by giving up a single to Boone. Ruppert Jones pinch-ran, and Gary Pettis bunted him to second. Lefty Joe Sambito came out of the bullpen. Rob Wilfong knocked Sambito's first pitch into right field. Dwight Evans charged the ball and made an accurate throw home, but Jones was too speedy and he slid in ahead of the tag. The game was tied: 6-6.
McNamara vowed before the game to stay away from Calvin Schiraldi, who had pitched in Games Three and Four, so he went with Steve Crawford, essentially the last man on the staff. Schofield lined a single to right, sending Wilfong (carrying the AL pennant in his back pocket) to third base. The Red Sox intentionally walked Brian Downing, setting up a force at any base. With both the infield and outfield playing in, DeCinces flied out to short right field, too shallow for Wilfong to tag up. Bobby Grich then lined a pitch right back to the mound, which Crawford speared easily in his follow-through. Game Five went to extra innings.
The Angels nearly won the game in the bottom of the 10th, when Gary Pettis hit a drive to deep left field. Rice, with his back to the wall, caught the ball over his head for the third out.
Moore hit Don Baylor to begin the Red Sox 11th. Evans singled to center. Gedman popped up a bunt attempt to third. DeCinces barehanded the ball on a bounce, but his throw was off target, and the bases were loaded. Henderson swung at Moore's first pitch and flied to center — scoring Baylor and giving Boston a 7-6 lead.
Schiraldi ended up pitching in the game after all, coming in to face the top of the California order in the bottom of the 11th. He struck out Wilfong and Schofield, and ended the game when Downing fouled to first. "I was awake all night wondering if I'd ever get a chance to redeem myself," Schiraldi said, referring to his poor performance in Game Four. "This has to be the biggest game of my life." 7
This article appeared in "The 1986 Boston Red Sox: There Was More Than Game Six" (SABR, 2016), edited by Leslie Heaphy and Bill Nowlin. Read more game stories from the book at the SABR Games Project by clicking here.
Sources
https://www.baseball-reference.com/boxes/CAL/CAL198610120.shtml
http://www.retrosheet.org/boxesetc/1986/B10120CAL1986.htm
Notes
1 George Kimball, "Henderson's Unlikely Hero," Boston Herald, October 13, 1986: 96.
2 Ian Thomsen, "Angels' Party Gets Crashed," Boston Globe, October 13, 1986: 46.
3 Leigh Montville, "It Ain't Over Till It's Over," Boston Globe, October 13, 1986: 1.
4 In the major leagues' first 648 postseason games, no team had ever taken a lead of two or more runs into the ninth inning and lost. And then it happened twice within 24 hours. In ALCS Game Four, on October 11, Boston held a 3-0 lead before the Angels tied it and won in 11 innings. The following day the Red Sox scored four times in the top of the ninth in Game Five, and eventually won in 11 innings. It happened a third time, on October 15, when the Astros blew a 3-0 lead in Game Six of the National League Championship Series, as the Mets came back to win the game (and the pennant), 7-6 in 16 innings.
5 George Kimball.
6 Ian Thomsen.
7 Joe Giuliotti, "Schiraldi Gets Redemption," Boston Herald, October 13, 1986: 74.
Additional Stats
Boston Red Sox 7
California Angels 6
11 Innings
Game 5, ALCS
---
Anaheim Stadium
Anaheim, CA
Box Score + PBP:
Corrections? Additions?
If you can help us improve this game story, contact us.
Tags
http://sabr.org/sites/default/files/Dave%20Henderson.png
600
800
admin
/wp-content/uploads/2020/02/sabr_logo.png
admin
2018-02-22 12:10:22
2022-10-03 15:49:04
October 12, 1986: Dave Henderson's homer keeps Red Sox hopes alive in Game Five