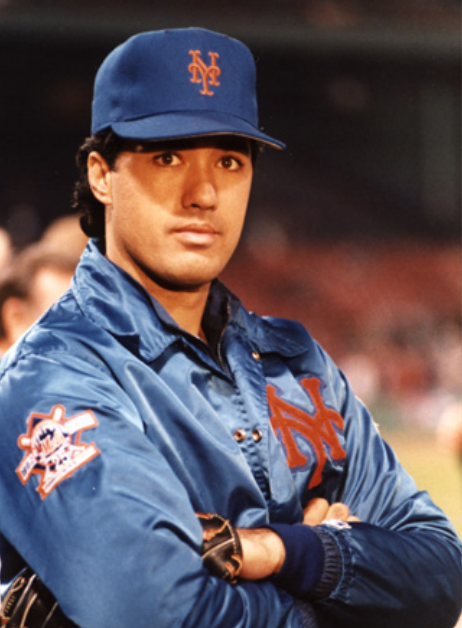 October 22, 1986: Darling leads Mets to Game Four win, tying World Series 2-2
---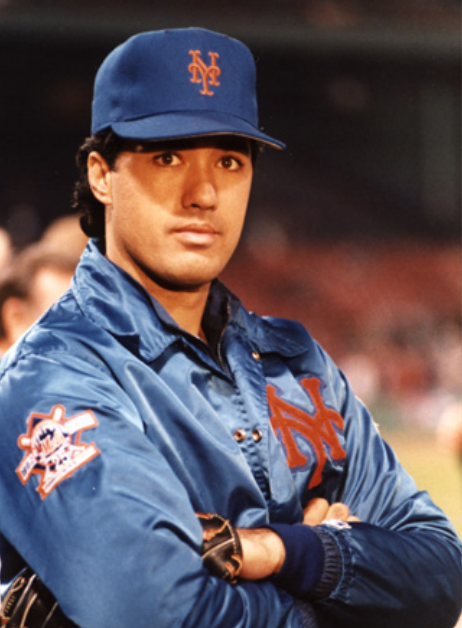 If Bobby Ojeda tantalized the team he once played for in Game Three of the 1986 World Series, Ron Darling tortured the team he grew up rooting for in Game Four. A night after Ojeda got the New York Mets on the board for the first win of the Series by holding Boston to 1-for-7 with runners in scoring position, Darling allowed 10 Red Sox to reach base. None of them scored.
Darling was just 7 years old when the 1967 Red Sox won the Impossible Dream pennant and took the Cardinals to Game Seven of the World Series. At 15, he was in the bleachers for fabled Game Six of the 1975 World Series at Fenway Park as a high-school student. He attended Yale and performed well enough to be a first-round pick by Texas before winding up with the Mets system in a trade a year later.
Hawaiian-born, Ivy-educated, a GQ cover boy, and second in the Mets rotation only to phenom Dwight Gooden, Darling had something for everybody. George Vecsey of the New York Times described Darling that week as "a walking display for the polyglot beauty of Hawaii: the looks of his French father and Chinese mother making him strikingly handsome even among his healthy young colleagues. Yale University certainly claims him, even if he doesn't have his degree yet. And in the crush of the 1-0 loss on Saturday night, which included a painful collision with Dave Henderson near home plate, Darling found time to be extra gracious to a reporter from Worcester, Mass., his home town since the age of 7."1
But all that experience and awareness didn't mean he wasn't nervous heading into his first-ever game at the ballpark he thought of as home. His pregame warmup had not been good and ended early, but his nervousness began to pass after he spotted Ron Darling Sr. on the field in uniform for the National Anthem with the Air Force Reserve. Ron Jr. went and stood by his dad during the anthem at Fenway. "In my head, at least, I was transformed," Darling later wrote. "I went from someone who couldn't throw a strike to someone would not be denied, all in the space of a pregame ritual."2
The Red Sox loaded the bases in the bottom of the first, with Darling issuing back-to-back two-out walks to Jim Rice and Don Baylor to face Dwight Evans, who had made a spectacular, game-saving catch in front of Darling in the Fenway bleachers in Game Six of the 1975 World Series. Now Darling saved himself, inducing Evans to ground out and stranding three. He allowed a leadoff double in the second to another familiar face, Worcester high-school rival turned Red Sox catcher Rich Gedman. Gedman went to third on a grounder but stayed there when Darling retired Wade Boggs to end the threat.
When the Red Sox took a two-games-to-none lead in the World Series, John McNamara opted to stay with the four-man rotation, while his counterpart, Davey Johnson, felt compelled to cut down to a three-man rotation. And while Darling – pitching on short rest – labored the first time through the Boston order, Al Nipper, who had last appeared in a game 17 days earlier, pitched to just one Met over the minimum with eight groundouts and a strikeout to go with one measly single. Then Wally Backman led off the fourth with a single through the middle. McNamara called for a pitchout, but Keith Hernandez threw his bat at the ball and hit a grounder to shortstop. Though Hernandez was out, Backman moved up a base. And Nipper soon wished he had been more careful against Gary Carter with a base open.
Carter crushed Nipper's first-pitch fastball into the net over the Green Monster. Suddenly Nipper looked rusty. Darryl Strawberry doubled and Ray Knight singled him home to make it 3-0 Mets.
Darling retired 10 straight until he walked Spike Owen in the fifth. Owen failed to take second when Carter could not locate a pitch in the dirt, and that cost Boston when Marty Barrett's single moved Owen two bases. As he did all night, Darling was unhittable with runners in scoring position and he got Bill Buckner to pop up to end the threat.
The Mets failed to add top their lead when Gary Carter was thrown out by Jim Rice trying to tag up to end the top of the sixth, but an even more crucial – and unexpected – outfield assist ended the bottom of the sixth. With Dwight Evans on first, Rich Gedman hit a wall ball against Darling. But the Mets had an ace up their sleeve: the former manager of the Red Sox. Darrell Johnson, who managed the 1975 Red Sox to the pennant, was now a scout for the Mets and gave a detailed report on Boston's tendencies. Keith Hernandez recalled years later how the Mets prepared for one bit of intel. "They hit flyballs off the Monster and Darrell Johnson and Davey [Johnson] told them how when you get a ball off the Monster, you think it's a double, but you've got a chance to throw the runner out," Hernandez said. "The runner on first is not going to score on that double, but you have a chance to throw that runner out at second base if you field the ball off the wall cleanly because it's so close … and Mookie (Wilson) fielded it cleanly and threw it in to second base. Right to second base."3 Gedman was out and the inning was over. Both the crowd and the Boston bench remained frustrated.
The Mets roughed up Nipper's replacement, Steve Crawford. Lenny Dykstra's drive in the seventh inning glanced off Dwight Evans's eight-time Gold Glove and landed in the visiting bullpen for a home run. Gary Carter hit a no-doubter in the eighth, his second homer of the night clearing the Green Monster as well as the screen and disappearing under a van across Lansdowne Street.
As a final bit of torment, Darling walked two batters in his final inning, but his 115th pitch was popped up by Bill Buckner. Roger McDowell ran into trouble in relief in the eighth, allowing two runs on three hits and a walk, but Jesse Orosco came in and got Wade Boggs to ground into a force play and strand two more baserunners. Orosco retired the side in order in the ninth inning to earn the save. The Red Sox left 11 men on base. They left their World Series lead behind as well, as the Mets won Game Four, 6-2, to even up the Series.
This article originally appeared in "The 1986 New York Mets: There Was More Than Game Six" (SABR, 2016), edited by Leslie Heaphy and Bill Nowlin. Read more game stories from the book at the SABR Games Project by clicking here.
Notes
1 George Vecsey, "Ron Darling in the Fourth," New York Times, October 20, 1986.
2 Ron Darling, and Daniel Paisner, The Complete Game: Reflections on Baseball, Pitching, and Life on the Mound (New York: Alfred A. Knopf, 2009), 72.
3 Author interview with Keith Hernandez, December 22, 2014.
Additional Stats
New York Mets 6
Boston Red Sox 2
Game 4, WS
---
Fenway Park
Boston, MA
Box Score + PBP:
Corrections? Additions?
If you can help us improve this game story, contact us.
Tags
http://sabr.org/sites/default/files/Darling-Ron.png
600
800
admin
/wp-content/uploads/2020/02/sabr_logo.png
admin
2016-12-20 14:06:29
2020-04-17 13:34:07
October 22, 1986: Darling leads Mets to Game Four win, tying World Series 2-2