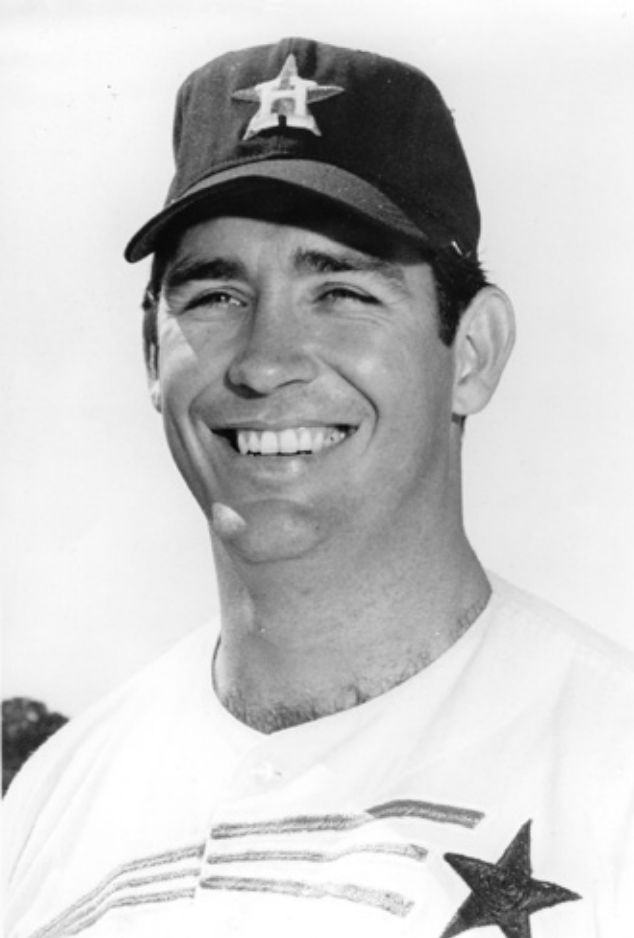 September 27, 1967: Cuellar, Astros win 12-inning classic against Bunning, Phillies
---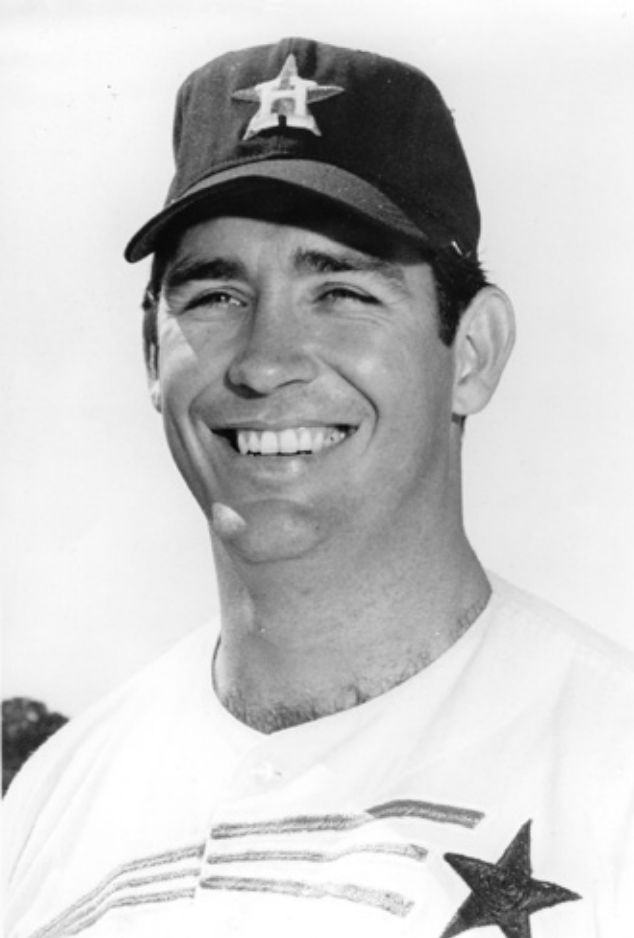 While fans at baseball games 100 years from now watch as their starting pitcher is removed after reaching his pitch limit of 25, an old-timer will regale them with stories he heard at his pappy's knee about pitchers who actually pitched nine innings in a single game, and not just in their entire Cy Young Award-winning season. The old-timer may also talk about how sometimes, back before a surcharge was electronically added to fans' credit cards if games went to extra innings — whether they were at the game or not — pitchers would stay on the hill until a team won.
Once the gasps of incredulity dies down, the old-timer may tell them about Harvey Haddix pitching 12 perfect innings before losing in the 13th to Lew Burdette of the Milwaukee Braves, who also went all the way. He may also tell them about a game in the early days of the Houston Astrodome, when the Astros' Mike Cuellar capped off a personal four-game winning streak by outdueling and outlasting future Hall of Famer Jim Bunning of the Philadelphia Phillies in a 12-inning, 1-0 classic.
It was late September back in '67, and both teams were playing out the string, as the St. Louis Cardinals had already clinched the National League pennant. Neither team could be happy about how their seasons had gone. Houston had lost 90-plus games every year of its existence, and would finish the season at 69-93. The Phillies would finish 82-80, 19½ games behind the Cardinals.
Only 3,616 fans attended the game that night, the smallest crowd in the history of the Astrodome to that point, as two of the best pitchers in the National League faced off against one another. Cuellar was a left-hander whose out pitch was a tricky screwball that could baffle good hitters. His 15-11 record going into the game would have been impressive on any team; on the Astros it was phenomenal. Bunning was a side-armer who threw strikes; his 17-14 record at game time was deceptive, as he had already lost four games by 1-0 scores.1 He would lead the National League in strikeouts (253), shutouts (6), and innings pitched (302⅓), and finish second in the voting for the Cy Young Award behind Mike McCormick of the San Francisco Giants. He also had an 11-2 lifetime record against Houston, including 2-1 in 1967.
Despite the final score, this game could have gotten out of hand for either team right out of the gate. After striking out Cookie Rojas to start the game, Cuellar walked Tony Taylor and gave up a single to Tony Gonzalez. Taylor stopped at second, which was significant because had he reached third, he would have scored when Don Lock hit a fly ball to deep left-center. Taylor was still at second when Rick Joseph struck out to end the inning.
Bunning got off to a smooth start in the bottom of the first when he got Sonny Jackson and Joe Morgan on groundouts. Jimmy Wynn followed with a double, which prompted Bunning to issue an intentional walk to Astros cleanup hitter Rusty Staub, who was having a breakout year — he was an All-Star for the first time, hit a career-high .333, and led the league with 44 doubles. Maybe Bunning had all those 1-0 losses in the back of his mind, but it seems he preferred facing the next hitter, Chuck Harrison, to Staub. Anyway, the move worked as Harrison hit into a fielder's choice, forcing Wynn at third.
The decision to walk Staub was an indication of how the four-year veteran was coming into his own since arriving in the majors at age 19: "At 23, Staub is a worldly young man who has come a long way from the gangly, naïve but supremely confident teen-ager who came out of New Orleans just a few short years ago," wrote John Wilson in The Sporting News.2
Bunning got into some trouble again in the third. He walked Morgan with two out; Morgan stole second and moved to third on catcher Gene Oliver's throwing error. Wynn, the next batter, was in the midst of having a monster season in which he hit 37 home runs and had 107 RBIs. Fortunately for Bunning, Wynn also led the league in whiffs with 137. He struck out to end the inning.
Depending on how you look at it, this was a game of blown opportunities or of exciting baseball in which the right play was made at the right time. The top of the fifth inning was a case in point. Oliver led off with a single and was sacrificed to second by Bobby Wine. Bunning struck out, but Philadelphia proceeded to load the bases on a single by Rojas and a walk to Taylor. But then Cuellar made the right pitches (say the Astros fans, since the Astros won) to strike out Gonzales (who blew a chance to break the game open, say the Phillies fans, since the Phillies lost).
Bunning gave Phillies fans another breath-holding opportunity in the sixth. Wynn walked with two out, then stole second. Bunning gave Staub a second intentional free pass to get to Harrison and again Harrison obliged, this time by grounding into a force play at second.
Cuellar seemed to want to widen Harrison's circle of friends in the ninth and 10th by sending over all kinds of people for his first baseman to meet. He walked Johnny Callison with two out in the ninth, and when Callison stole second, he walked Oliver to put two men on. Cuellar then induced Wine to ground into a force at second. After Bunning struck out to lead off the 10th, Rojas and Taylor hit back-to-back singles to put runners on first and second. Rojas moved to third when Gonzales forced Taylor at second, becoming only the second Philadelphia player to get that far in the game. However, the Phillies squandered yet another opportunity when Lock struck out to end the inning.
There was a degree of irony in how the Astros finally won the game in the 11th because Bunning probably should have walked Staub intentionally again with two out. Instead, the young New Orleans native smacked his last double of the year, bringing up Harrison. The first baseman had a chance to be the hero for the second night in a row — he hit a walk-off home run, his second homer of the year, the previous night for a 3-2 Astros win — and he came through again, singling to center to score Staub with the winning run.
With the defeat, Bunning tied the dubious record of five 1-0 losses in a season shared by four other players: Wild Bill Donovan (Tigers, 1903), George McQuillan (Phillies, 1908), Jack Warhop (Yankees, 1914), and Roger Craig (Mets, 1963). It was also his third defeat by that score in his last four decisions. Astros manager Grady Hatton had no sympathy for the future congressman.
"I can't feel sorry for him," Hatton said with a grin. "Not with all the times he's beaten us in the past. We beat a pretty good pitcher in Bunning, but it's good to beat the Phillies any time."3
The game symbolized the different directions each pitcher's career was taking. Cuellar was traded to the Baltimore Orioles after having a tough year in 1968, when he went 8-11 with a 2.74 ERA. He won 20 or more games four times with the Orioles, shared the 1969 American League Cy Young Award with Denny McLain of the Detroit Tigers, and pitched the clinching game when Baltimore defeated the Cincinnati Reds in the 1970 World Series.
Bunning was on the tail end of a career that would lead him to the Hall of Fame in 1996. (He was voted in by the Veterans Committee.) He went 32-51 with a 4.14 ERA in his final four seasons before retiring in 1971 with a 224-184 record and 2,855 strikeouts, which at the time was second on the all-time list behind Walter Johnson's 3,509.
This article appears in "Dome Sweet Dome: History and Highlights from 35 Years of the Houston Astrodome" (SABR, 2017), edited by Gregory H. Wolf. To read more articles from this book at the SABR Games Project, click here.
Photo caption
A Texan all the way, Chuck Harrison was born in Abilene, played college baseball at Texas Tech, and signed with the Colt .45s in 1963. He registered three four-hit games for the Astros in 1966. (Courtesy of Houston Astros).
Sources
In addition to the sources listed below, the author consulted the following:
Chicago Tribune.
Kokomo (Indiana) Morning Times.
Baltimore Sun.
Baseballhall.org.
Notes
1 He lost to Gary Nolan of Cincinnati twice, Bill Singer of the Dodgers, and Dick Hughes of the Cardinals.
2 John Wilson, "Rusty Swings Like Well-Oiled Gate," The Sporting News, September 9, 1967.
3 "Bunning Loses Fifth by 1-0," Delaware County Daily Times (Chester, Pennsylvania), September 28, 1967.
Additional Stats
Houston Astros 1
Philadelphia Phillies 0
11 innings
---
Astrodome
Houston, TX
Box Score + PBP:
Corrections? Additions?
If you can help us improve this game story, contact us.
Tags
https://sabr.org/sites/default/files/Screen%20Shot%202018-09-11%20at%203.06.49%20PM.png
600
800
admin
/wp-content/uploads/2020/02/sabr_logo.png
admin
2018-09-11 15:04:13
2020-04-17 10:24:40
September 27, 1967: Cuellar, Astros win 12-inning classic against Bunning, Phillies