This Week in SABR: February 5, 2016

Welcome to "This Week in SABR!" Click here to view this week's newsletter on the web. Here's what we've been up to as of February 5, 2016:
---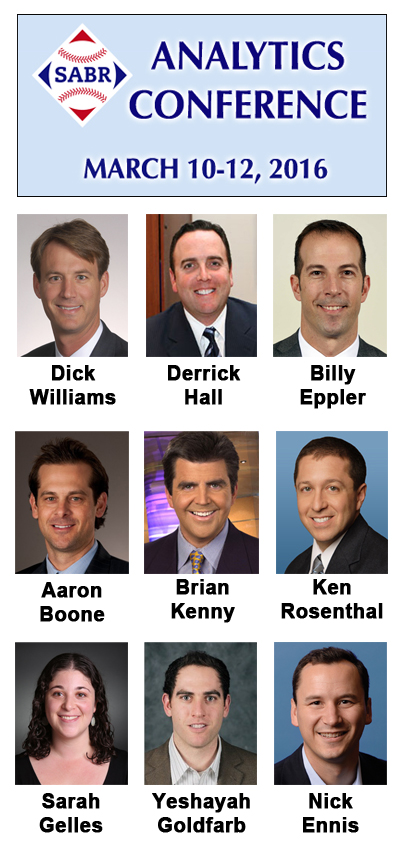 The fifth annual SABR Analytics Conference is just over a month away, and if you're on the fence about attending, the early registration discount will expire very soon — at 11:59 p.m. MST on Friday, February 12, 2016.
Once again, we're bringing together the top minds of the baseball analytic community under one roof to discuss, debate and share insightful ways to analyze and examine the great game of baseball.
The schedule will consist of a combination of Guest Speakers, Panels, and Research Presentations — plus the unique Diamond Dollars Case Competition, in which undergraduate, graduate, and law school students from across the country analyze and present a real baseball operations decision.
Conference registration is available now at the SABR Store.

Click here to register!

The conference is open to all baseball fans. The early registration rate is $395 for SABR members and $495 for nonmembers, or $350 for currently enrolled high school or college students (includes one-year membership to SABR). The early-registration discount expires on Friday, February 12.
Book your hotel room: The 2016 SABR Analytics Conference will be held Thursday, March 10 through Saturday, March 12 at the Hyatt Regency Phoenix, 122 N. 2nd St., Phoenix, AZ 85004. Click here to book your hotel room at the special SABR group rate of $179/night (plus tax) for double occupancy. Or call (602) 252-1234 and mention that you're with the SABR Analytics Conference. The cutoff date to book your room is Friday, February 12.
Visit SABR.org/analytics for more information.
---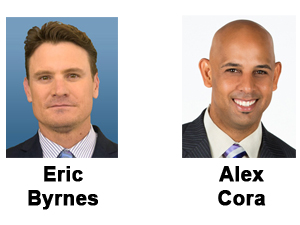 We're excited to add former major-leaguers Alex Cora of ESPN and Eric Byrnes of MLB Network to our All-Star lineup of speakers for the 2016 SABR Analytics Conference.
Our featured speakers and panelists are expected to include: Derrick Hall, President/CEO, Arizona Diamondbacks; Dick Williams, Senior Vice President/General Manager, Cincinnati Reds; Billy Eppler, General Manager, Los Angeles Angels of Anaheim; former major-leaguers Aaron Boone and Dallas Braden of ESPN; Brian Kenny of MLB Network; Ken Rosenthal, MLB Network and FoxSports.com; John Dewan; owner, Baseball Info Solutions; broadcaster Mike Ferrin of the Arizona Diamondbacks and MLB Network Radio; front-office executives Nick Ennis of the San Diego Padres, Sarah Gelles of the Baltimore Orioles, and Yeshayah Goldfarb of the San Francisco Giants; SABR President Vince Gennaro; Dan Migala of Property Consulting Group; Eno Sarris of FanGraphs; and Michael Bentley of Blast Motion as featured speakers at the 2016 SABR Analytics Conference.
Click here to read bios for all of our speakers and panelists. All speakers are subject to change based on availability.
---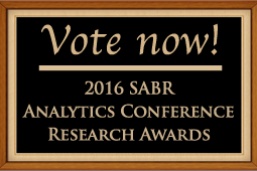 Here's your chance to vote for the 2016 SABR Analytics Conference Research Award winners. Click here to cast your vote:
http://sabr.org/latest/vote-now-2016-sabr-analytics-conference-research-award-winners
The SABR Analytics Conference Research Awards will recognize baseball researchers who have completed the best work of original analysis or commentary during the preceding calendar year. Nominations were solicited by representatives from SABR, Baseball Prospectus, FanGraphs, The Hardball Times, and Beyond the Box Score.
To read any of the finalists, click on the link below.
Contemporary Baseball Analysis
Contemporary Baseball Commentary
Historical Analysis/Commentary
Voting will be open through 11:59 p.m. MST on Monday, February 15, 2016. Details and criteria for each category can be found here. Only one work per author was considered as a finalist.
---
SABR is once again teaming up with the Baseball Industry Network for the 2016 SABR Analytics Conference Welcome/Networking Reception, which will feature food, drinks and great opportunities to network with baseball professionals and other attendees from the conference.
The reception will be held from 7:30-10:00 p.m. on Thursday, March 10, 2016, at the Hyatt Regency Phoenix, 122 N. 2nd St., Phoenix, AZ 85004.
Admission to the welcome reception is included in your 2016 SABR Analytics Conference registration. Members of the Baseball Industry Network can attend the reception separately for $30. To sign up, click here.
Click here to learn more. For more information on the SABR Analytics Conference, visit SABR.org/analytics.

---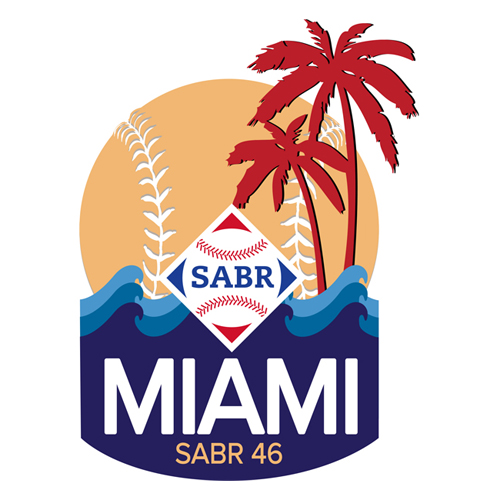 SABR invites all members to present their research findings to their colleagues attending SABR 46, the 2016 annual convention on July 27-31 in Miami, Florida.
Oral presentations are expected to last 20 minutes, followed by a five minute question-and-answer period. Posters will be presented, with the author on-hand to discuss the work, during a poster session of 90 or so minutes, and will probably remain on display throughout the convention. Through on-site judging, the most highly-regarded presentations will receive the Doug Pappas Award for best oral presentation and the USA Today Sports Weekly Award for best poster presentation.
The submission deadline for SABR 46 abstracts is midnight PST, Sunday, MARCH 13, 2016. Click here for complete details and criteria.
Submit abstracts to sabr2016-presentations@comcast.net, the research presentations address for SABR 46. You may also use the alternate address sabr46-presentations@comcast.net.
Please note: If your abstract is accepted and you intend to make a research presentation, you must register to attend the SABR 46 convention. Registration and hotel information for SABR 46 will be available beginning next week at SABR.org/convention.
---
Late breaking news: The 2016 Jerry Malloy Negro League Conference is going to Kansas City to celebrate the 110th birthday/anniversary of black baseball's most prolific pitcher, Leroy "Satchel" Paige. Paige's oldest son and daughter are planning to attend the Malloy to talk about their father and help us cut the cake.
Plans are under way to invite a few players, attend a Royals game, and enjoy some savory ribs.
The dates are still the same as previously announced — July 7-9, 2016 — and the hotel will be the Overland Park Sheraton Hotel in Kansas. The early-bird rate is $119 per night; much better than last year's rate of $189. So put us in your budget and travel plans.
More information is coming soon about how to register for the hotel and for the "best and biggest black baseball conference in America." Check back at SABR.org/malloy for more details.
— Larry Lester
---

On Saturday, January 30, hundreds of SABR members and friends gathered at 33 Hot Stove events around the U.S. and Canada to talk baseball, share their research, and discuss the upcoming season on the seventh annual SABR Day.
SABR Day is our annual Hot Stove gathering to celebrate the beginning of a new baseball season. It's always held on the weekend between the NFL championship games and the Super Bowl. On that day, SABR's regional chapters organize baseball events around the globe, and you're all invited to attend.
Find more recaps and photos from SABR Day 2016 meetings at SABR.org/sabrday.
SABR Day isn't over yet! Some chapters hold their SABR Day meetings on other days due to venue or schedule availability. Don't miss tomorrow's Babe Ruth Chapter event in Baltimore on Saturday, February 6, with guest speakers including SABR Vice President Bill Nowlin, a Red Sox historian and prolific author; John Eisenberg, Baltimore-based author and sportswriter who has written nearly 10 books including From 33rd Street to Camden Yards: An Oral History of the Baltimore Orioles; Brian Engelhardt, author of the recently released Reading's Big League Exhibition Games; John Holway, esteemed Negro Leagues historian; and Mike Gimbel, former consultant on player evaluation for the Boston Red Sox and Montreal Expos. The meeting at Towson University's Smith Hall is open to all baseball fans. (Click here for details.) The Orlando-based Auker-Seminick Chapter is also planning to meet tomorrow on February 6, with speakers to include George Gedda and Gene Brock on Jackie Robinson, Jim Bard, author of a book on Nellie Fox; and Skip McAfee, who will present on the "last words" of many players. (Click here for details.) Hope to see you there!
---
For those of you whose memberships expired recently, there's still a little time left to renew and be a part of the SABR community again in 2016. If you've already renewed, we thank you for your support and look forward to another exciting year ahead.
Renew now to receive the Spring 2016 edition of the Baseball Research Journal, plus discounts on registration to the 2016 SABR Analytics Conference and SABR 46 in Miami, and a lot more! Please note: We MUST receive your dues by February 28, 2016, in order for you to receive the upcoming BRJ.
Here's how to renew: You can renew your membership for 1 year or 3 years online at the SABR Store; by phone at (602) 496-1460; or by mailing this downloadable PDF form and your payment to the SABR office at Cronkite School at ASU, 555 N. Central Ave. #416, Phoenix, AZ 85004.
Logging in: If you've had trouble logging in this week, please try resetting your password using this link and then try again at the link above: https://sabr.site-ym.com/general/email_pass.asp. We apologize for any inconvenience, but we appreciate your patience!
Dues are the same as they have been in recent years: for this, you get two editions of the Baseball Research Journal, the expanded e-book edition of The National Pastime; 8-10 free e-books published by the SABR Digital Library; "This Week in SABR" every Friday; access to research resources such as Paper of Record (with complete archives of The Sporting News); discounts to all SABR conferences such as the National Convention (Miami 2016), the SABR Analytics Conference, the Jerry Malloy Negro League Conference, and the Frederick Ivor-Campbell 19th Century Conference; and much, much more.
We believe SABR has something for everyone, from the active researcher to someone passionate about baseball. We hope you'll invite your friends, colleagues and family members to join at store.sabr.org.
---
The SABR Nominating Committee seeks nominations for candidates for the Spring 2016 elections. All candidates for the Board of Directors must have been members of the Society for at least the preceding four years to be eligible for election. Deadline for nominations is February 26, 2016. Nominees must prepare a Candidate Statement Form following guidelines that will be available from any Nominating Committee member.
The Candidate Statement Form must be received by the Nominating Committee chair no later than March 18, 2016.
The offices to be filled:
Vice-President (2-year term; currently Bill Nowlin)
Director (3-year term; currently Leslie Heaphy)
Director (3-year term; currently Chris Dial)
The Nominating Committee also seeks your input. Members are asked to submit office-specific questions for each of the offices open in this election. We also seek input on general questions for every nominee. Candidates will answer selected questions on the Candidate Statement Form. Regional Chapter leaders and Research Committee Chairs are especially encouraged to pass on this request to their respective members to better address member needs.
Self-nominations are welcome. If you would like to nominate yourself or another candidate or suggest a question for the candidates, contact Nominating Committee chair Neal Traven at beisbol@alumni.pitt.edu.

---

We are pleased to pass on this update from SABR member Gary Ashwill at Seamheads.com on February 3:
The newest addition to the Seamheads Negro Leagues Database gives us the full 1925 season, including both the ECL and the NNL. The research that produced these numbers is the work of Larry Lester, Wayne Stivers, and our late friend Dick Clark of the Negro League Researchers and Authors Group, the project that compiled statistics for the Hall of Fame nearly a decade ago. Since then they have been correcting and adding to the original research; the 1924 and 1925 seasons we have included in the DB are the public's first look at this second stage.

The Kansas City Monarchs were largely unchanged from 1924. They added a rookie pitcher from Oklahoma named Nelson Dean (11-3, 2.74), and, in a deal probably driven by defensive and maybe wage concerns, traded Heavy Johnson, their best hitter over the previous three years, to the Baltimore Black Sox for center fielder Wade Johnston. While Heavy's stats with the Black Sox (.333/.389/.548 ) would not quite match what he'd done for the Monarchs, he still outhit Johnston (.287/.357/.423) by quite a bit. In general the Monarchs' hitting fell way off in 1925, as their batting average dropped 26 points, but their pitching and defense improved greatly.
Read the full article here: http://seamheads.com/2016/02/03/negro-leagues-db-update-1925-ecl-nnl/
To view the award-winning Seamheads Negro Leagues Database, visit http://www.seamheads.com/NegroLgs/index.php
---
D'oh! Add an excellent new book from the SABR Digital Library to your collection:
Nuclear Powered Baseball: Articles Inspired by The Simpsons Episode "Homer At the Bat"
Edited by Emily Hawks and Bill Nowlin
Associate editors: Russ Lake and Len Levin
ISBN (paperback): 978-1-9438-1611-8, $19.95
ISBN (e-book): 978-1-9438-1610-1, $9.99
Cover art by Bob Krieger
8.5″ x 11″, 205 pages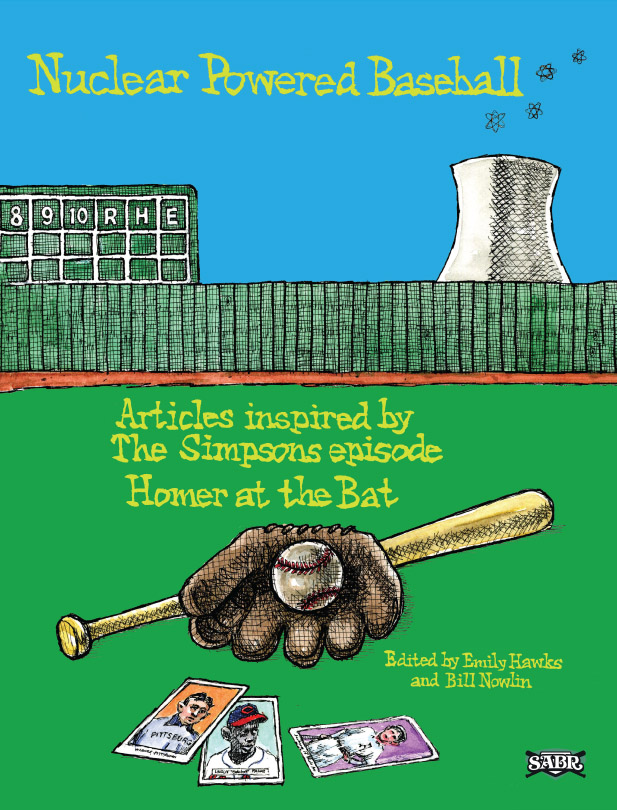 The Simpsons and baseball. Since its debut in 1989 (that's back in the last century!), The Simpsons has run for 27 seasons and (back in 2009) became the longest-running American scripted primetime television series. Though it would be considered sacrilege in some circles, some might even see it as a national pastime of its own.
The series has a long history with baseball and, in Season Three, the episode "Homer at the Bat" aired, on February 20, 1992. Co-editor Emily Hawks writes in her Introduction, "To see so many of the biggest MLB stars of the day in Simpsonian animated form — Ken Griffey Jr., Ozzie Smith, and Jose Canseco, just to name a few — seemed the most exciting thing in the world to this '90s kid. And the fact that they all lent their own voices to the parts seemed even cooler. It may have also been one of my first glimpses into baseball's early days. As a kid, I had no idea that Mr. Burns' dream squad — comprised of colorful names like Shoeless Joe Jackson, Pie Traynor, and Napoleon Lajoie — actually referenced real players. Those seemed like decidedly fabricated names to me!"
They weren't. They were real ballplayers. And, one way or another, Simpsons writers have worked the names of 68 major-league ballplayers into one episode or another. Football's Joe Namath, Warren Sapp, and Johnny Unitas have appeared in shows. So have basketballers Kobe Bryant, Magic Johnson, Yao Ming, and Dennis Rodman. Without doing exhaustive research, we believe there may be more baseball players than the other pro sports combined.
Some 27 members of the Society for American Baseball Research (SABR) have collaborated in Nuclear Powered Baseball to tell the stories of each player — past and present — featured in the classic Simpsons episode. The biographies compiled here take the players well beyond their two-dimensional caricatures, and present a well-rounded view of their lives in baseball. We've also included a few very entertaining takes on the now-famous "Homer at the Bat" episode from prominent baseball writers Jonah Keri, Erik Malinowski, and Bradley Woodrum. As an added bonus, we've also included Joe Posnanski's piece on the Season 22 sabermetric-themed episode, "MoneyBart."
Contributors include: Frederick C. Bush, Alan Cohen, Stephen Constantelos, Geoffrey Dunn, Charles F. Faber, Jan Finkel, David Fleitz, James Forr, Emily Hawks, David Jones, Jonah Keri, Susan Lantz, Erik Malinowski, Shawn Morris, Bill Nowlin, Joe Posnanski, James Lincoln Ray, E.A. Reed, Cindy Thomson, John Thorn, Joseph Wancho, Steve West, Gregory H. Wolf, Bradley Woodrum, and Paul Zingg.
SABR members, get this e-book for FREE!
SABR members will get discounted rates for all Digital Library publications, including many for free. Visit SABR.org/ebooks to download all past titles.
Having trouble downloading our e-books? To view PDF files on your computer, click here to download the free Adobe Reader software. Having trouble downloading e-books to your Kindle, Nook, Sony Reader or iPad? Click here for additional help.
---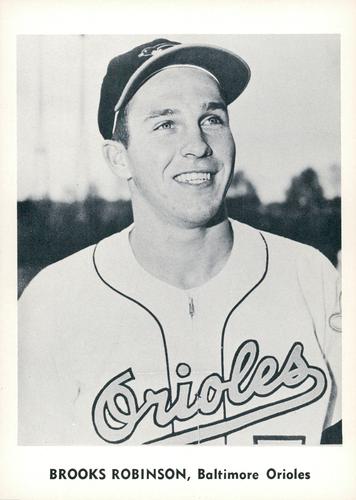 One new game story was posted this week as part of the SABR Games Project. Here is the new game story:
All new Games Project stories can be found here: http://sabr.org/gamesproject/recent
---
Behind the Numbers: Baseball SABR Style on SiriusXM, a new radio show hosted by SABR President Vince Gennaro, will return this weekend at its new time, 4:00-5:00 p.m. ET on Sundays, on MLB Network Radio.
You can listen to all recent episodes on-demand on the SiriusXM Internet Radio App.
Baseball SABR Style focuses on examining and interpreting the statistical analysis that plays a critical role in baseball today. It airs weekly throughout the year on MLB Network Radio, available to subscribers nationwide on XM channel 89, Sirius channel 209, and on the SiriusXM Internet Radio App.
For more information, click here.
---
Please note: Only ONE entry per nomination will be considered (do not submit multiple nominations for the same award). For more information on SABR Awards, click here.
---
We've heard your feedback: Some of you have said you look forward to "This Week in SABR" every Friday, but sometimes there are just too many compelling articles and announcements to read every week. We're not complaining — hey, keep up the great work! — but we know the feeling. So in an effort to make the length of this newsletter more manageable to read, we'll summarize some of the repeating/recurring announcements in a special "In Case You Missed It (ICYMI)" section of "This Week in SABR".
Here are some major headlines from recent weeks that we don't want you to miss:
All previous editions of This Week in SABR can be found here: http://sabr.org/content/this-week-in-sabr-archives.
---
We'd like to welcome all of our new SABR members who have joined this week. You can find all Members-Only resources at members.sabr.org and the New Member Handbook can be downloaded here.
Please give these new members a warm welcome and help them make the most of their membership by giving them the opportunity to get involved in their local chapter or a research committee.
You can find contact information for any SABR member in the online membership directory (SABR.org/directory).
| Name | Hometown | | | Name | Hometown |
| --- | --- | --- | --- | --- | --- |
| Craig Andersen | Waukesha, WI | | | David Onyett-Jeffries | Toronto, ON |
| Joshua Atian | Chicago, IL | | | Bob Pessemier | Issaquah, WA |
| Mark Brown | Surprise, AZ | | | Gerald Plowman | Auburn, WA |
| Christopher Buck | Westmount, QC | | | Nick Pollack | Brooklyn, NY |
| Steven Cook | Schenectady, NY | | | Jeremy Reesor | Toronto, ON |
| Alan Dekelaita | Livonia, MI | | | Bryan Robbins | Rockville, MD |
| Jeffrey Demarco | Erie, PA | | | Rodger Rowland | Washington Twp, MI |
| Lee Dembart | Hollywood, CA | | | Megan Rowley | Seattle, WA |
| David Entler | Prior Lake, MN | | | Lewis Rubman | Oakland, CA |
| John Flood | Rockville, MD | | | Miguel Sanchez | Orlando, FL |
| Daniel Friedman | Dallas, TX | | | Ron Lee Schultz | Seattle, WA |
| Corey Friedrich | Mentor, OH | | | Evan Snider | Surprise, AZ |
| Nathan Gilman | Glendale, WI | | | Jim Spano | Decatur, GA |
| David Henly | Stillwater, MN | | | Bill Sullivan | Alexandria, VA |
| Casey Horn | Noblesville, IN | | | Joel Tscherne | Hoover, AL |
| Tom Johansen | Stillwater, OK | | | LeRoy Votto | Berkeley, CA |
| Jay Jorgensen | Colonia, NJ | | | Phil Wagner | West Chester, PA |
| Bill Kauzlarich | Farmington, IL | | | Douglas Walsh | Franklin, WI |
| Scott Kelley | Spring Hill, TN | | | Keith Walston | W. Des Moines, IA |
| David Klemens | Newark, DE | | | Lori Willner | Tallahassee, FL |
| Charles Martin | Washington, DC | | | Alan Zirkle | Fort Wayne, IN |
| Helen Nordquist | Alton, NH | | | | |
---
Here are the new SABR research committee updates this week:
Find all SABR research committee newsletters at SABR.org/research.
---
Here are the new regional chapter updates this week:
Halsey Hall Chapter February 2016 newsletter (Minneapolis, MN)
Bob Davids Chapter: SABR's oldest chapter, the Bob Davids Chapter, elected new officers at its SABR Day meeting on January 30 in Arlington, Virginia. David Raglin will succeed D. Bruce Brown as chapter President; Bruce was recently elected president of SABR's newest chapter, the nearby Baltimore Babe Ruth Chapter in Maryland. Peter Cottrell was elected to replace Raglin as the chapter Vice-President. Don Seaman was re-elected as Secretary, while Ed Veit was elected to a two-year term as Director.
SABR Day: Find highlights and photos from the 7th annual SABR Day at SABR.org/sabrday.
Visit SABR.org/chapters for more information on SABR regional chapters.
---
Here is a list of upcoming SABR events:
All SABR meetings and events are open to the public. Feel free to bring a baseball-loving friend … and make many new ones! Check out the SABR Events Calendar at SABR.org/events.
---
Here are some recent articles published by and about SABR members:
Read these articles and more at SABR.org/latest.
---
This Week in SABR is compiled by Jacob Pomrenke. If you would like us to include an upcoming event, article or any other information in "This Week in SABR," e-mail jpomrenke@sabr.org.
Have trouble reading this e-mail? Click here to view this week's newsletter on the web.
Are you receiving our e-mails? "This Week in SABR" goes out by e-mail to all members on Friday afternoons. If they're not showing up, try adding "sabr.notes@sabr.org" to your contact list to ensure they show up in your inbox (and not the spam folder.)
---
Originally published: February 5, 2016. Last Updated: April 3, 2020.
https://sabr.org/wp-content/uploads/2020/03/research-collection4_350x300.jpg
300
350
admin
/wp-content/uploads/2020/02/sabr_logo.png
admin
2016-02-05 15:00:00
2020-04-03 14:39:13
This Week in SABR: February 5, 2016