This Week in SABR: July 17, 2015

Welcome to "This Week in SABR!" Click here to view this week's newsletter on the web. Here's what we've been up to as of July 17, 2015:
---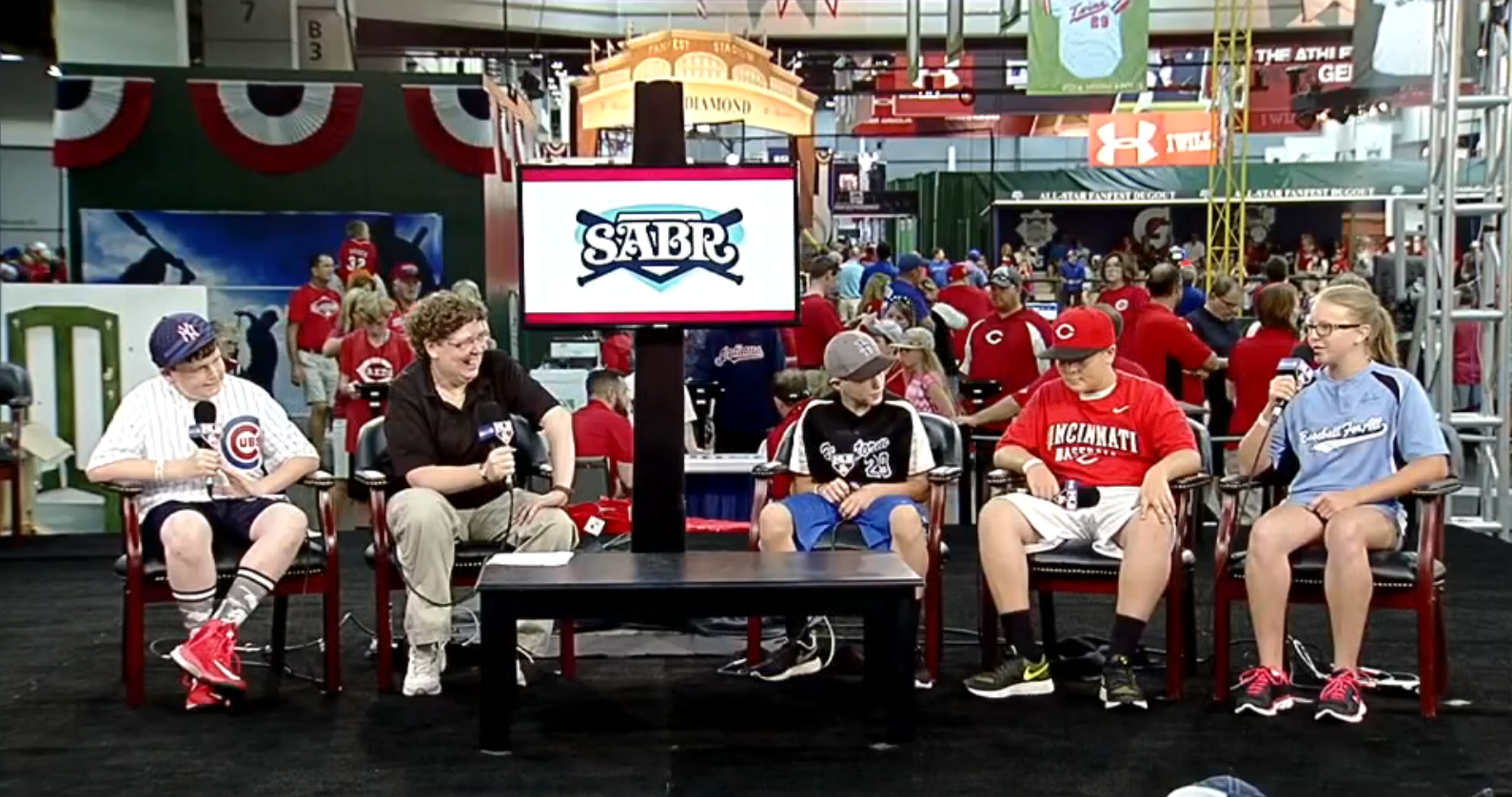 SABR was in Cincinnati for the 2015 MLB All-Star FanFest!
SABR members participated in a variety of panels throughout All-Star Weekend at the MLB.com stage. The All-Star FanFest was held July 10-14 at the Duke Energy Convention Center in Cincinnati.
Click on the link below to watch our SABR panels online:
/latest/watch-sabr-panels-2015-all-star-fanfest-cincinnati
Origins of the Professional Game Panel
Greg Rhodes: Cincinnati Reds team historian, former Executive Director of the Cincinnati Reds Hall of Fame and Museum, SABR member
John Erardi: Former sports columnist and reporter for the Cincinnati Enquirer and co-author of four books on the Cincinnati Reds
Moderator: John Thorn: Official Historian for Major League Baseball, longtime SABR member, and noted author and editor
Kids Baseball Panel
Panelists include: Max Mannis, Lawna Ferrell, Brody Huffman, and Stephen "Reece" Wahoff
Moderator: Leslie Heaphy: SABR Director, Women in Baseball Committee Co-Chair, Negro Leagues historian, and Associate Professor of History and Honors Program Coordinator at Kent State University
Reds Franchise Four Panel
Mike Ferrin: MLB Network Radio host on SiriusXM since 2007; formerly an anchor/producer at WGN Radio in Chicago
Hal McCoy: J.G. Taylor Spink Award recipient (2002); longtime Cincinnati Reds beat writer with the Dayton Daily News and Fox Sports Ohio
Moderator: Vince Gennaro: SABR President, director of Columbia University's sports management graduate program, the author of Diamond Dollars: The Economics of Winning in Baseball, and host of "By the Numbers: Baseball SABR Style on SiriusXM" on Sunday nights
To watch past SABR panels from All-Star FanFests in recent years, click here.
---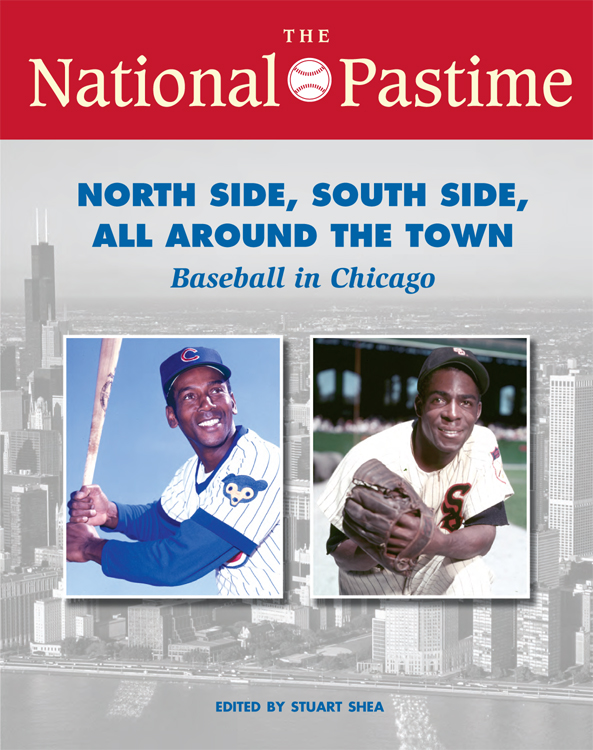 Since 2009, The National Pastime has served as SABR's convention-focused publication. Published annually, this research journal provides in-depth articles focused on the respective geographic region where the national convention is taking place in a given year.
The SABR 45 convention took place recently in Chicago, and we have dedicated the theme of The National Pastime to baseball in Chicago. All SABR members receive a free expanded e-book copy of The National Pastime as part of their membership benefits, while attendees of the national convention also received a souvenir print edition in their goody bags. This year we had such a surplus of fantastic articles and contributions that the e-book edition contains 45 contributions (the print edition just 25).
If you weren't able to attend the convention in Chicago, please enjoy this issue of The National Pastime as your virtual trip to the Windy City. Happy reading!
To learn more about contributing to a future SABR publication, click here.
— Cecilia M. Tan, editor
Having trouble downloading our e-books? To view PDF files on your computer, click here to download the free Adobe Reader software. Having trouble downloading e-books to your Kindle, Nook, Sony Reader or iPad? Click here for additional help.
---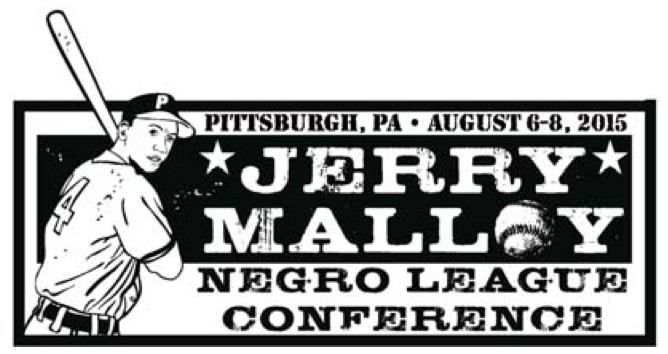 The 18th annual Jerry Malloy Negro League Conference will be held August 6-8, 2015, at the Wyndham Grand Pittsburgh Downtown in Pittsburgh, Pennsylvania. The conference is open to all baseball, history and sports fans of all ages.
Register today!

Click here to register online at the SABR Store

. Or click here to download a registration form and information packet (PDF); please mail your check or money order before July 31 to SABR Malloy Conference, Cronkite School at ASU, 555 N. Central Ave. #416, Phoenix, AZ 85004. Regular registration is $175 for an adult rate (includes all activities) or $125 for a student rate. Single-day registration for Friday or Saturday is $100. The rate for the Thursday education forum only is $20. Optional sessions are also available.
Book your hotel room: Visit Wyndham.com or call (412) 391-4600 to book your hotel room at the Wyndham Grand Pittsburgh Downtown. The discounted SABR group rate of $189/night (plus tax) is no longer available. Click here to download the information packet to learn more about the hotel.
The 2015 Jerry Malloy Negro League Conference will celebrate the rich history of black baseball in Pittsburgh. We welcome proposals for oral and poster presentations from all research fields. Previous presenters have included college faculty, public school teachers, graduate students, and independent scholars. Presentations may focus on any topic related to the theme, "Baseball's Best: the Grays and the Crawfords," or other Negro Leagues issues. Some possibilities include: Josh Gibson, Pittsburgh Crawfords, Gus Greenlee, Cum Posey, Vic Harris, Cool Papa Bell, the Crawford Grill, and many others.
Visit SABR.org/malloy for information on the 2015 Call for Papers, Essay Contest, Art Contest, and Library Grant Program.
---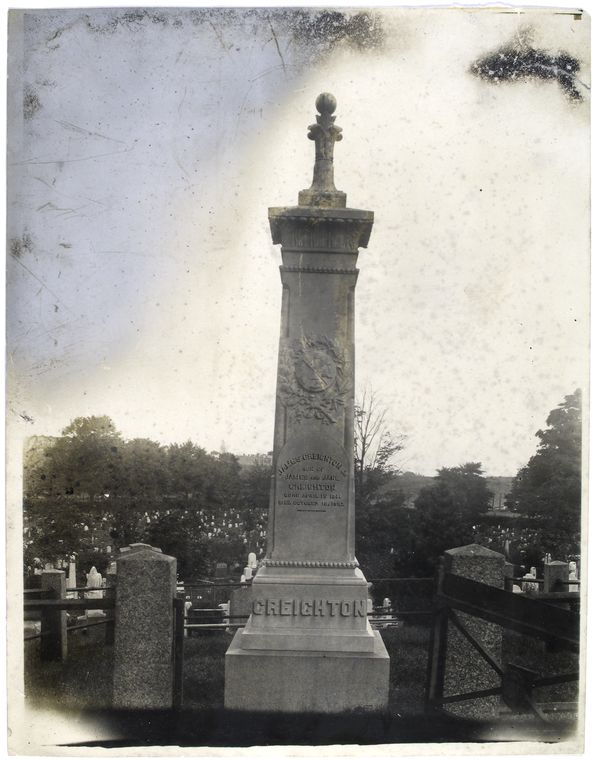 SABR is pleased to announce the formation of the 19th Century Baseball Grave Marker Project.
The purpose and goal of the project is to identify 19th-century baseball notables who either lack a grave marker or whose headstone is in dire disrepair, and then rectify those issues.
The 19th Century Baseball Grave Marker Project Committee will be chaired by SABR member Bob Gregory, who will coordinate this project closely with the SABR office in Phoenix.
The first site chosen for this undertaking is that of an original New York Knickerbocker, James Whyte Davis, one of the Founding Fathers of baseball. Efforts are already under way for the Davis marker to be placed on his unmarked grave in the historic Green-Wood Cemetery in Brooklyn, New York. Donations are now being accepted specifically for the Davis grave site and/or the 19th Century Grave Marker Project in general. To learn more about James Whyte Davis at John Thorn's "Our Game" blog, click here.
Donations may be made in any amount, large or small, but to help initiate the project, a $25 donation is suggested; approximately the equivalent of one dollar at the time of Davis' passing in 1899. Thank you in advance for your generosity.
This project requires some real field research in many places (perhaps near you) to verify if a 19th-century baseball notable is in a marked grave or unmarked grave and to be part of the excitement of dedicating a grave marker. SABR's Nineteenth Century Committee has developed a list of all 19th-century players and managers, along with a number of umpires, sportswriters, and pre-professional players. If you are interested in helping, the committee can provide you with a list in your area for a cemetery visit to confirm the location, note if it is marked, and supply other information on the plot. Please contact Bob Gregory (mgregory128@hotmail.com) or a member of SABR's Nineteenth Century Committee for more details.
SABR is a 501(c)(3) organization and all donations to SABR are tax-deductible to the extent allowed by law. To learn more, visit SABR.org/donate.
---
In this week's installment of Chuck Hildebrandt's "Working the Game" series of interviews for SABRMedia.org — revealing what it is like to work as a baseball media professional on a day-to-day basis — we feature Paul Sullivan of the Chicago Tribune.
As the Tribune's baseball writer, Sullivan covers the Cubs, White Sox and national news. From 1994-2013, he served as the Cubs beat writer for 14 seasons and the Sox beat writer for six seasons. A lifelong Chicagoan, he has also covered the Bears, Bulls, Blackhawks and University of Illinois beats during his 33 years at the Trib, and he served as columnist Mike Royko's legman from 1985-87.
Read the full interview here: http://sabrmedia.org/2015/07/16/working-the-game-an-interview-with-paul-sullivan-chicago-tribune-columnist/
Related link: To find more coverage of baseball and the media — including recent articles on the Helms Press Hall of Fame, Walter Johnson as a Senators radio announcer, and an interview with Phil Rogers of MLB.com — visit SABRMedia.org.
---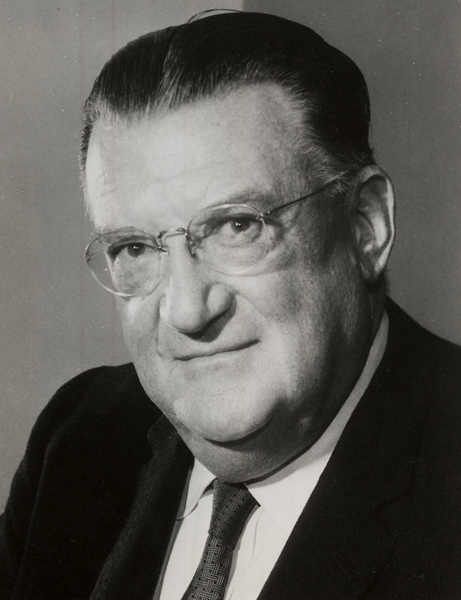 The SABR Baseball Biography Project and the SABR Business of Baseball Committee are teaming up to create a collection of the ownership histories of major league franchises.
As they are completed, the histories will appear in the Business of Baseball newsletter and be posted permanently in a separate section on the BioProject website. If you are interested in doing a team's history, or part of a team's history, such as the St. Louis Browns years of the current Baltimore franchise, please contact Andy McCue (agmccue44@earthlink.net), who will be coordinating the project. The Dodgers are done, and writers have claimed the Yankees, Red Sox, Cubs and Indians. But that means 25 other teams are available.
The histories should be as comprehensive as possible, covering the changes in ownership, the price paid, the makeup of partnerships, the division of responsibilities among the partners, the reasoning of both the buyers and the sellers, and economically significant events within the era of each ownership group. There is no need to talk about events on the field unless they have a direct impact on the bottom line or a change in ownership.
It is likely that arguments with cities over stadiums and threatened (or actual) re-locations will play a role in the essays. The histories should be long enough to tell the story, but should be as tight as possible. There is no set word limit. The essays should include endnotes on sources. Heavy detail, such as the holdings of minor partners, might well be left to those endnotes.
Research guidance will be available if needed. Over the long run, it will be necessary to keep updating these essays and the original researchers will be given first opportunity to do those updates.
This will be a great project for SABR and a great contribution to the field.
— Andy McCue
---
The Baseball Research Journal is open to research by all SABR members.
If you presented a research presentation at SABR 45, or if you've published a recent article in a SABR committee newsletter, and have been thinking about writing it up as a more formal article, please consider submitting an article (with proper format and citations/footnotes) for the upcoming Fall 2015 edition of the BRJ.
The BRJ is interdisciplinary, meaning that we define "baseball research" very broadly. So everything from physics to physiology might find its way into our pages. Economics, history, sociology, game theory, etymology, architecture, psychology, records, biomechanics, meteorology: if it's "research" we are open to being queried about it.
If you're interested in writing for the Fall 2015 edition of the BRJ, a query is the simplest way to start: send me an email at ctan@sabr.org describing your idea for an article, a few sentences about your topic, a rough idea of where you expect the investigation or analysis to go, and if possible give a guess as to the length. (BRJ articles are typically 2,000 to 6,000 words long, but this is not a hard limit by any means.) Please also include in your query how you became interested in the topic and any qualifications you have to research it, and what sources you might draw on to complete the research.
If you have a completed paper or near-completed manuscript, please write me for the author guidelines which will give you more information on how to format the submission and where to email it (hint: JournalSubs@sabr.org). We look forward to your submissions.
— Cecilia M. Tan
---
What are the best baseball analytics articles you've read in 2015?
We're seeking nominations for the 2016 SABR Analytics Conference Research Awards, which recognize baseball researchers who have completed the best work of original analysis or commentary during the preceding calendar year in the following categories:
Contemporary Baseball Analysis: Honoring the best analysis focusing on a subject related to the modern game(s), team(s) or player(s).
Contemporary Baseball Commentary: Honoring the best commentary focusing on a subject related to the modern game(s), team(s) or player(s).
Historical Baseball Analysis/Commentary: Honoring the best original analysis or commentary focusing on a subject related to a game(s), team(s) or player(s) throughout baseball history.
Please send all nominations via e-mail to this address: 2016-analytics-awards@sabr.org no later than January 10, 2016. Include author, title, date of publication and a URL link (if applicable).
Click here for full details and criteria.
---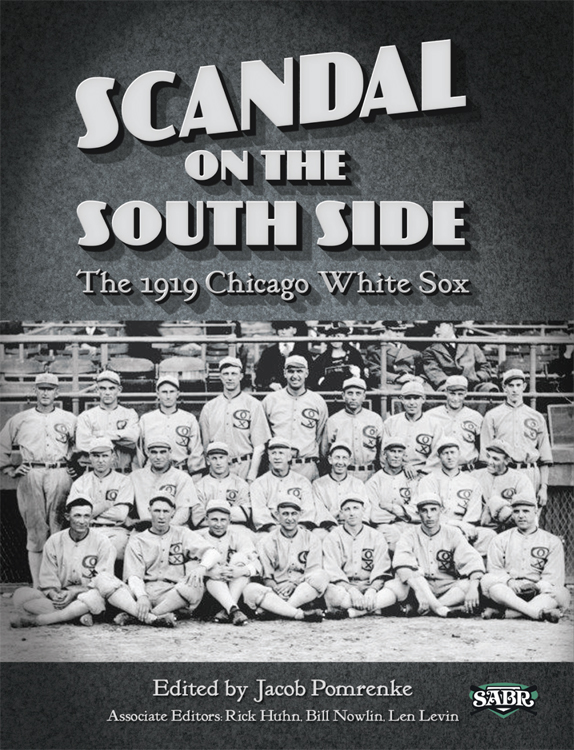 Add a salacious baseball book to your collection with the newest book from the SABR Digital Library:
Scandal on the South Side:
The 1919 Chicago White Sox
Edited by Jacob Pomrenke
ISBN (paperback): 978-1-933599-95-3
ISBN (e-book): 978-1-933599-94-6
$19.95 paperback; $9.99 e-book
8.5″ x 11″, 324 pages
The Black Sox Scandal is a cold case, not a closed case.
When Eliot Asinof wrote his classic history about the fixing of the 1919 World Series, Eight Men Out, he told a dramatic story of undereducated and underpaid Chicago White Sox ballplayers, disgruntled by their low pay and poor treatment by team management, who fell prey to the wiles of double-crossing big-city gamblers offering them bribes to lose the World Series to the Cincinnati Reds. Shoeless Joe Jackson, Buck Weaver, Eddie Cicotte, and the other Black Sox players were all banned from organized baseball for life. But the real story is a lot more complex.
We now have access to crucial information that changes what we thought we knew about "baseball's darkest hour" — including rare film footage from that fateful fall classic, legal documents from the criminal and civil court proceedings, and accurate salary information for major-league players and teams. All of these new pieces to the Black Sox puzzle provide definitive answers to some old mysteries and raise other questions in their place.
However, the Black Sox Scandal isn't the only story worth telling about the 1919 Chicago White Sox. The team roster included three future Hall of Famers, a 20-year-old spitballer who would go on to win 300 games in the minor leagues, and even a batboy who later became a celebrity with the "Murderers' Row" New York Yankees in the 1920s.
All of their stories are included in Scandal on the South Side, which has full-life biographies on each of the 31 players who made an appearance for the White Sox in 1919, plus a comprehensive recap of Chicago's pennant-winning season, the tainted World Series, and the sordid aftermath.
This book isn't a rewriting of Eight Men Out, but it is the complete story of everyone associated with the 1919 Chicago White Sox. The Society for American Baseball Research invites you to learn more about the Black Sox Scandal and the infamous team at the center of it all.
Contributors include: Bruce Allardice, Russell Arent, Steve Cardullo, Brian Cooper, James E. Elfers, David Fleitz, David Fletcher, Daniel Ginsburg, Irv Goldfarb, John Heeg, Rick Huhn, Bill Lamb, Len Levin, Dan Lindner, Adrian Marcewicz, Brian McKenna, Steven G. McPherson, Paul Mittermeyer, Jack Morris, Peter Morris, Rod Nelson, James R. Nitz, Bill Nowlin, Jacob Pomrenke, Kelly Boyer Sagert, Jim Sandoval, Richard Smiley, Lyle Spatz, Steve Steinberg, Brian Stevens, Andy Sturgill, and Gregory H. Wolf.
SABR members, get this e-book for FREE!
Having trouble downloading our e-books? To view PDF files on your computer, click here to download the free Adobe Reader software. Having trouble downloading e-books to your Kindle, Nook, Sony Reader or iPad? Click here for additional help.
---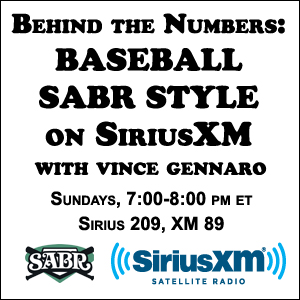 We invite you to listen to Behind the Numbers: Baseball SABR Style on SiriusXM, a new radio show hosted by SABR President Vince Gennaro, on Sunday nights on MLB Network Radio.
Baseball SABR Style focuses on examining and interpreting the statistical analysis that plays a critical role in baseball today. It will air weekly throughout the year on MLB Network Radio, available to subscribers nationwide on XM channel 89, Sirius channel 209, and on the SiriusXM Internet Radio App. (Recent shows are available afterward in the "on-demand" section of the SiriusXM app or website.)
For more information, click here.
---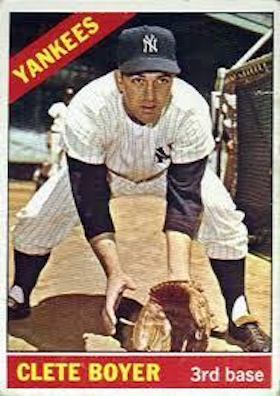 Fifteen new biographies were posted this week as part of the SABR Baseball Biography Project, which brings us to a total of 3,289 published biographies. Here are the new bios:
All new biographies can be found here: /bioproj/recent
You can find the SABR BioProject at SABR.org/BioProject.
Bios on more than just ballplayers: The ambitious goal of the SABR Baseball Biography Project is to publish a full-life biography of every major league player in history. But SABR members write about a lot more than just ballplayers. In addition, we have pages for Ballparks, Broadcasters, Executives, Managers, Scouts, Spouses, Umpires and a lot more on the BioProject website. You can browse all of these categories at /bioproj/browse. So if you've ever thought, "Hey, that person (or ballpark) should get the full BioProject treatment" — write the story and we'll publish it!
Get involved! If you'd like to help contribute to the SABR BioProject, visit our BioProject Resources page or read the FAQs section to get started. We're also looking to expand the BioProject to include all "encyclopedic" articles on baseball-related subjects from past SABR publications or committee newsletters. If you come across an article you think should be included in the SABR "baseball repository" at the BioProject, send a copy or link to markarmour04@gmail.com or jpomrenke@sabr.org.
---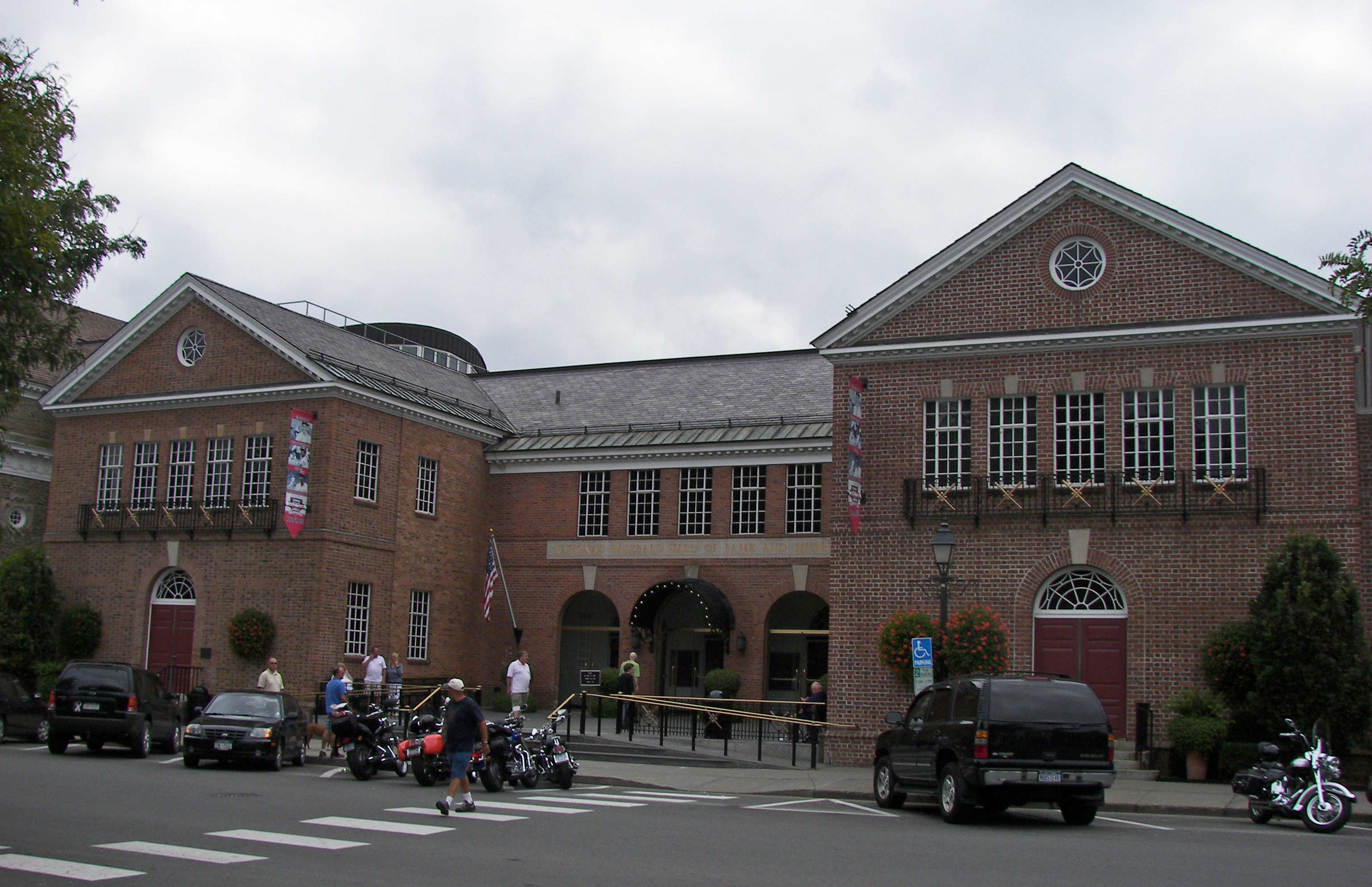 Next week, the SABR Baseball Biography Project will have completed bios of the Baseball Hall of Fame's entire induction class for 2015:
You can find all of our published biographies of Baseball Hall of Fame inductees on this page.
SABR Director Emily Hawks is launching a new BioProject initiative for biographies of players who are likely to be on the 2016 Hall of Fame ballot later this year. Note that these biographies will be assigned with a MUCH shorter timeline, with the aim of all editing and fact-checking to be complete by the time the Hall of Fame voting "debate season" begins in November. As such, we need completion by October 1, 2015. In addition, we will be checking in more frequently to try to head off bios that are in danger of not being finished. All of these are famous people, so the research should be easier than many of our more obscure bios.
If you are interested in writing a SABR biography for one of these players, please contact Emily Hawks at emilyhawks@gmail.com:
Sammy Sosa
Mark McGwire
Trevor Hoffman
Jeff Bagwell
Edgar Martinez
Larry Walker
Jeff Kent
Mike Mussina
Nomar Garciaparra
Jason Kendall
Jim Edmonds
Find all published SABR biographies at SABR.org/BioProject.
---
Four new game stories were posted this week as part of the SABR Games Project. Here are the new game stories:
The SABR Baseball Games Project was launched in 2014 to research and write articles on major-league and Negro League regular, postseason, and All-Star Games. These game accounts will complement Retrosheet and Baseball-Reference box scores as well as BioProject essays on the players involved.
The articles are not intended to be mere play-by-play summaries, nor should they be first-person narratives. Rather the goal is to put each game in historical context — whether that history is of a particular player, team, season, or something even broader.
Visit the Games Project website at SABR.org/gamesproject.
---
We've heard your feedback: Some of you have said you look forward to "This Week in SABR" every Friday, but sometimes there are just too many compelling articles and announcements to read every week. We're not complaining — hey, keep up the great work! — but we know the feeling. So in an effort to make the length of this newsletter more manageable to read, we'll summarize some of the repeating/recurring announcements in a special "In Case You Missed It (ICYMI)" section of "This Week in SABR".
Here are some major headlines from recent weeks that we don't want you to miss:
All previous editions of This Week in SABR can be found here: /content/this-week-in-sabr-archives.
---
We'd like to welcome all of our new SABR members who have joined this week. You can find all Members-Only resources at members.sabr.org and the New Member Handbook can be downloaded here.
Please give these new members a warm welcome and help them make the most of their membership by giving them the opportunity to get involved in their local chapter or a research committee.
You can find contact information for any SABR member in the online membership directory (SABR.org/directory).
| Name | Hometown | | | Name | Hometown |
| --- | --- | --- | --- | --- | --- |
| Mark Blessing | Ft Wayne, IN | | | Kristen Malinowski | Bedford, TX |
| James Blessing | Carmel, IN | | | John McMahon | Carlsbad, CA |
| Alex Drude | Mill Valley, CA | | | Corey Oakland | Racine, WI |
| Leif Eldevik | Redlands, CA | | | Michael Reale | Rohnert Park, CA |
| Paul Froehling | Franklin, WI | | | Roger Reale | Branford, CT |
| Harry Holland | Healdsburg, CA | | | Garrett Riddle | Spokane, WA |
| Anthony Hughes | Woodbridge, VA | | | William Ritchie | Syracuse, NY |
| Keaton Kovaly | Peoria, AZ | | | Stephen Walters | Baltimore, MD |
| Stephen K. Laird | Westport, CT | | | Steven Weiner | North Potomac, MD |
---
Here are the new SABR research committee updates for this week:
Find all SABR research committee newsletters at SABR.org/research.
---
Here are the new regional chapter updates this week:
Visit SABR.org/chapters for more information on SABR regional chapters.
---
Here is a list of upcoming SABR events:
All SABR meetings and events are open to the public. Feel free to bring a baseball-loving friend … and make many new ones! Check out the SABR Events Calendar at SABR.org/events.
---
Here are some recent articles published by and about SABR members:
Read these articles and more at SABR.org/latest.
---
This Week in SABR is compiled by Jacob Pomrenke. If you would like us to include an upcoming event, article or any other information in "This Week in SABR," e-mail jpomrenke@sabr.org.
Have trouble reading this e-mail? Click here to view this week's newsletter on the web.
Are you receiving our e-mails? "This Week in SABR" goes out by e-mail to all members on Friday afternoons. If they're not showing up, try adding "sabr.notes@sabr.org" to your contact list to ensure they show up in your inbox (and not the spam folder.)
---
Originally published: July 17, 2015. Last Updated: April 3, 2020.
https://h2j7w4j4.stackpathcdn.com/wp-content/uploads/2020/03/research-collection4_350x300.jpg
300
350
jpomrenke
/wp-content/uploads/2020/02/sabr_logo.png
jpomrenke
2015-07-17 15:00:00
2020-04-03 14:39:14
This Week in SABR: July 17, 2015