This Week in SABR: September 12, 2014

Welcome to "This Week in SABR!" Here's what we've been up to as of September 12, 2014:

---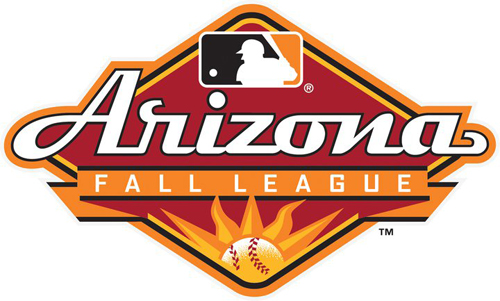 Registration is now open for the sixth annual SABR Arizona Fall League Conference, which will be held October 30-November 1, 2014, in Scottsdale, Arizona.
Host hotel: Holiday Inn Express & Suites, Old Town Scottsdale, 3131 N. Scottsdale Rd., Scottsdale, AZ 85251. Visit www.hiescottsdalehotel.com and use the Group Code "SABR" or call (480) 675-7665 and mention the "SABR AFL Conference" to get a special conference room rate of $99/night (plus tax). Reservations must be booked by September 29, 2014, to get the SABR group rate.
The conference will feature three AFL games at three different ballparks, including new Cubs Park in Mesa. We'll also have dinner at Don and Charlie's in Scottsdale, home to one of the great sports memorabilia collections you will ever see. We'll also have a special evening with members of the Arizona Major League Alumni.
On Saturday morning, attendees will join members of SABR's Flame Delhi (Arizona) Chapter for their regional fall meeting. Saturday night is always a highlight of the conference as the top prospects from every organization participate in the AFL Fall Stars game at Salt River Fields at Talking Stick. All of this, including transportation, is included in one low registration price.
The full conference schedule will be available soon at SABR.org/AFL.
The Arizona Fall League (mlbfallball.com) is baseball's premier player development league. In the first five years of the conference, attendees were treated to sneak peeks at Mike Trout, Bryce Harper, Buster Posey, Starlin Castro, Stephen Strasburg, Nolan Arenado, and Billy Hamilton before they hit the big leagues.
Learn more about Arizona baseball history by downloading Mining Towns to Major Leagues: A History of Arizona Baseball, SABR's 1999 convention journal that was recently republished as an e-book at the Flame Delhi Chapter's website, SABRAZ.org.
All baseball fans are welcome to attend, so join us in October for the SABR Arizona Fall League Conference!
---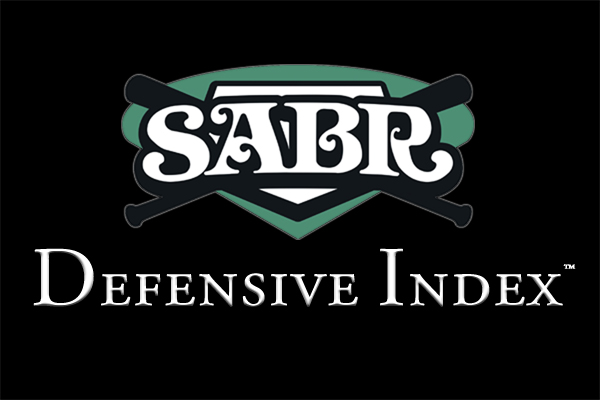 Oakland's Josh Donaldson and Atlanta's Jason Heyward have built on their respective AL and NL league leads in the SABR Defensive Index™ rankings through games of August 31, 2014.
The SABR Defensive Index is used to help select the winners of the Rawlings Gold Glove Award® and Rawlings Platinum Glove Award™, presented by SABR.
The SABR Defensive Index draws on and aggregates two types of existing defensive metrics: those derived from batted ball location-based data and those collected from play-by-play accounts. The three metrics representing batted ball data include Defensive Runs Saved from Baseball Info Solutions, Ultimate Zone Rating developed by noted sabermetrician Mitchel Lichtman, and Runs Effectively Defended based on STATS Zone Rating and built by SABR Defensive Committee member Chris Dial. The two metrics included in the SDI originating from play-by-play data are Defensive Regression Analysis, created by committee member Michael Humphreys, and Total Zone Rating.
The SABR Defensive Index accounts for 30 total "votes" — or approximately 25 percent of the Rawlings Gold Glove Award selection process — that was added to the votes from the managers and coaches.
Donaldson's SDI of 19.0 is the top figure in the AL, ahead of Seattle third baseman Kyle Seager (16.8), Kansas City left fielder Alex Gordon (16.3), and a pair of Boston teammates: second baseman Dustin Pedroia (12.8) and center fielder Jackie Bradley Jr. (11.6).
Heyward's SDI of 26.7 through August 31 is the best in the game among all qualified defenders. The top five NL players as ranked by SDI, after Heyward, are: New York center fielder Juan Lagares (17.3), Cincinnati shortstop Zack Cosart (14.9) and center fielder Billy Hamilton (11.0), and Atlanta shortstop Andrelton Simmons (10.6), the reigning Rawlings Platinum Glove Award winner in the NL.
The SDI results were released Monday, September 8 by the Society for American Baseball Research.
Updated SDI results will be released periodically throughout the rest of the 2014 season at SABR.org/SDI. The SDI is compiled by the SABR Defensive Committee, which includes SABR President Vince Gennaro, Sean Forman of Baseball-Reference.com, Ben Jedlovec of Baseball Info Solutions, SABR Director F.X. Flinn, author and defensive metrics expert Chris Dial, and author Michael Humphreys.
---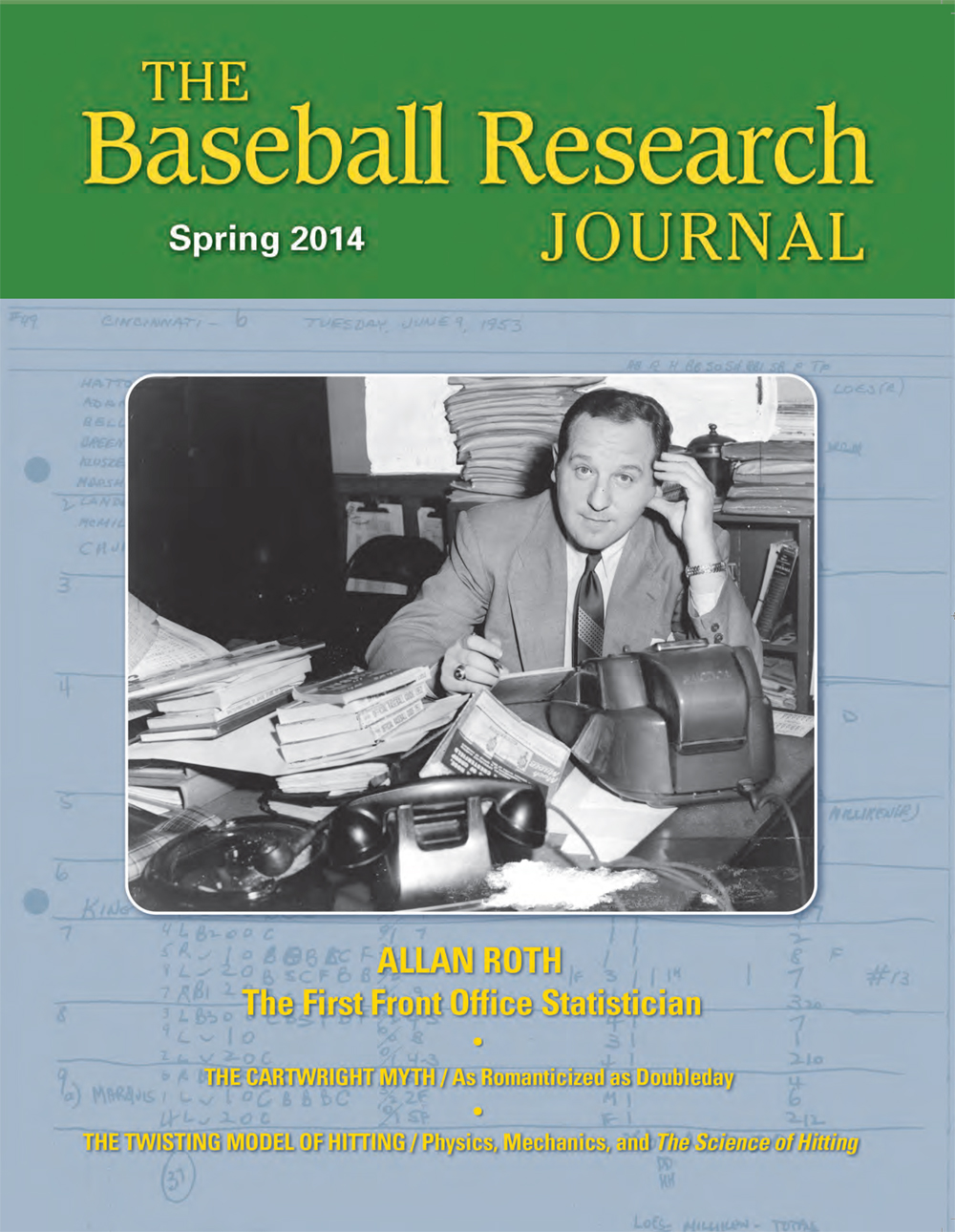 Once again, SABR is offering its members the opportunity to opt out of receiving the printed version of the Fall 2014 Baseball Research Journal. We'll deliver the e-book version of the Fall 2014 BRJ in the format of your choice (EPUB, MOBI/Kindle or PDF) straight to your inbox in early November. Click here to learn more about receiving the e-book edition of the BRJ.
Opt out of receiving the printed edition by October 1, 2014, in order to get early access to all the great content in the BRJ in e-book format and online at SABR.org.
To opt out of receiving the printed version of the Baseball Research Journal: Click here to edit your membership profile. Scroll to the bottom and select "Receive publications electronically." Then save your changes.
Please note: If you do nothing, you will continue to receive two print editions of the Baseball Research Journal every year by mail.
If you've never read a Baseball Research Journal in e-book form, click here to try it out with the Spring 2014 edition. The Baseball Research Journal, and all SABR e-books, are available in EPUB, MOBI/Kindle or PDF formats.
To read articles from the BRJ archives, click here.
---
There have been a number of inquiries made to the Society for American Baseball Research about the possibility of student groups/classes joining SABR. After much discussion, the SABR Board voted to approve Student Group Affiliate Memberships.
A Student Group Affiliate Membership will provide students with access to many of the electronic benefits that SABR members enjoy, including "This Week in SABR," e-book editions of the Baseball Research Journal and The National Pastime, free SABR e-books, and access to the members-only section of SABR.org. This membership will not include any printed publications or voting rights.
In order to make the Student Group Affiliate Membership affordable for groups to join, here are the options we offer:
College/University groups/classes: For an annual fee of $250, a group of up to 25 students can receive a one-year electronic SABR affiliate membership.
High School/Middle School groups/classes: For an annual fee of $100, a group of up to 20 students can receive a one-year electronic SABR affiliate membership.
Any educational class or student group at the middle school, high school or college/university level is eligible for a SABR affiliate membership, as long as a faculty member, teacher, or advisor is an active SABR member (or registers to join.) The teacher/advisor will be listed as the group contact on the SABR website.
The teacher/advisor will be asked to collect the money, names and e-mail addresses for all students wishing to join, and submit those to the SABR office at one time. In addition, the advisor/instructor must be an active SABR member or sign up for a regular SABR membership; annual dues are $65, with discounts available for adults under the age of 30 or over 65.
To sign up for a Student Group Affiliate Membership, or if you have any questions about how it might work for your group or class, please contact SABR Director Dr. Leslie Heaphy at Lheaphy@kent.edu or (330) 244-3304.
---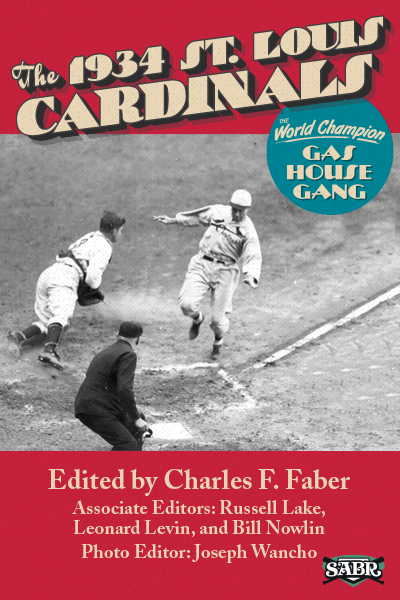 Add a championship baseball book to your collection from the SABR Digital Library:
The 1934 St. Louis Cardinals:
The World Champion Gas House Gang
Edited by Charles F. Faber
$6.99 e-book, $19.95 paperback
ISBN (e-book): 978-1-933599-57-1
ISBN (paperback): 978-1-933599-73-1
280 pages
The 1934 St. Louis Cardinals were one of the most colorful crews ever to play the National Pastime. Sportswriters delighted in assigning nicknames to the players, based on their real or imagined qualities. What a cast of characters it was! None was more picturesque than Pepper Martin, the "Wild Horse of the Osage," who ran the bases with reckless abandon, led his team­mates in off­ the­field hi­jinks, and organized a hillbilly band called the Mississippi Mudcats. He was quite a baseball player, the star of the 1931 World Series and a significant contributor to the 1934 championship.
The harmonica player for the Mudcats was the irrepressible Dizzy Dean. Full of braggadocio, Dean delivered on his boasts by winning 30 games in 1934, the last National League hurler to achieve that feat. Dizzy and his brother Paul accounted for all of the Cardinal victories in the 1934 World Series. Some writers tried to pin the moniker Daffy on Paul, but that name didn't fit the younger and much quieter brother.
The club's hitters were led by the New Jersey strong boy, Joe "Ducky" Medwick, who hated the nickname, preferring to be called "Muscles." Presiding over this aggregation was the "Fordham Flash," Frankie Frisch. Rounding out the club were worthies bearing such nicknames as Ripper, "Leo the Lip," Spud, Kiddo, Pop, Dazzy, Ol' Stubblebeard, Wild Bill, Buster, Chick, Red, and Tex. Some of these were aging stars, past their prime, and others were youngsters, on their way up. Together they comprised a championship ball club.
"The Gas House Gang was the greatest baseball club I ever saw. They thought they could beat any ballclub and they just about could too. When they got on that ballfield, they played baseball, and they played it to the hilt too. When they slid, they slid hard. There was no good fellowship between them and the opposition. They were just good, tough ballplayers." — Cardinals infielder Burgess Whitehead on "When It Was A Game," HBO Sports, 1991
With contributions by Mark Armour, Eric Aron, Thomas Ayers, Lawrence Baldassaro, Parker J. Bena, Alan Cohen, Greg Erion, Charles F. Faber, Paul Geisler, Joseph Girard, Nancy Snell Griffith, Don Harrison, Dwayne Isgrig, Jimmy Keenan, Norm King, Jeffrey Marlett, Andy McCue, Jack Morris, Bill Nowlin, J.G. Preston, C. Paul Rogers III, Matthew Silverman, Fred Stein, Andy Sturgill, Clayton J. Trutor, Cort Vitty, Joseph Wancho, Charlie Weatherly, Bob Webster, and Gregory H. Wolf.
SABR members, get this e-book for FREE!
Having trouble downloading our e-books? To view PDF files on your computer, click here to download the free Adobe Reader software. Having trouble downloading e-books to your Kindle, Nook, Sony Reader or iPad? Click here for additional help.
---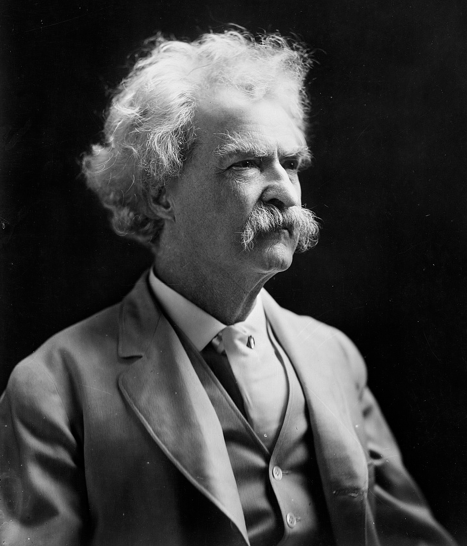 The Connecticut Smoky Joe Wood SABR Chapter will present a panel discussion about Base Ball in Mark Twain's Time at 7 p.m. on Wednesday, September 17, 2014, at the Mark Twain House, 351 Farmington Ave, Hartford, CT 06105.
Our panel will include SABR members:
David Arcidiacono, author of Major League Baseball in Gilded Age Connecticut
Gary O'Maxfield, commissioner of The Friends of Vintage Base Ball
Bill Ryczek, author of Blackguards and Red Stockings: A History of Baseball's National Association, 1871 to 1875
John Thorn, Official Historian, Major League Baseball
Joe Williams, contributing researcher for SABR's Nineteenth Century Committee
This is a free event, but reservations are suggested. RSVP online by clicking here or by phone at (860) 280-3130.
For questions, contact Karl Cicitto or visit www.marktwainhouse.org.
---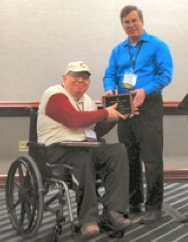 Mike Lackey's Spitballing: The Baseball Days of Long Bob Ewing and Gerald C. Wood's Smoky Joe Wood: The Biography of a Baseball Legend surely are two of the most thorough and carefully crafted biographies of Deadball Era players ever published. Both works include meticulous original research, sharp prose, and an account of each player's life which is probing and personal.
Yet, after a given work's publication, it is easy to lose sight of the patience and endurance required to publish works of such size and depth. Here, each author was writing his first full-length baseball player biography, and the struggles, pitfalls, and frustrations which each encountered offer perspective for authors who might be considering writing biographies of subjects from the Deadball Era.
Lackey (pictured at right with Deadball Era Committee chair John McMurray) was the winner of the 2014 Larry Ritter Book Award for Spitballing, and Gerald Wood won the 2014 Seymour Medal for Smoky Joe Wood.
Click here to read more from these award-winning authors:
http://sabr.org/latest/mcmurray-deadball-era-authors-offer-advice-being-history-detective
This column was originally published in the Deadball Era Research Committee's September 2014 newsletter.
— John McMurray
---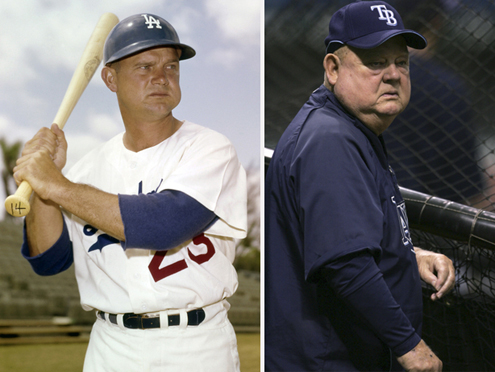 Eight new biographies were posted as part of the SABR Baseball Biography Project, which brings us to a total of 2,893 published biographies — including our 2,500th major league player! Here are the new bios:
All new biographies can be found here: http://sabr.org/bioproj/recent
You can find the SABR BioProject at SABR.org/BioProject.
Bios on more than just ballplayers: The ambitious goal of the SABR Baseball Biography Project is to publish a full-life biography of every major league player in history. But SABR members write about a lot more than just ballplayers. In addition, we have pages for Ballparks, Broadcasters, Executives, Managers, Scouts, Spouses, Umpires and a lot more on the BioProject website. You can browse all of these categories at http://sabr.org/bioproj/browse. So if you've ever thought, "Hey, that person (or ballpark) should get the full BioProject treatment" — write the story and we'll publish it!
Get involved! If you'd like to help contribute to the SABR BioProject, visit our BioProject Resources page or read the FAQs section to get started. We're also looking to expand the BioProject to include all "encyclopedic" articles on baseball-related subjects from past SABR publications or committee newsletters. If you come across an article you think should be included in the SABR "baseball repository" at the BioProject, send a copy or link to markarmour04@gmail.com or jpomrenke@sabr.org.
---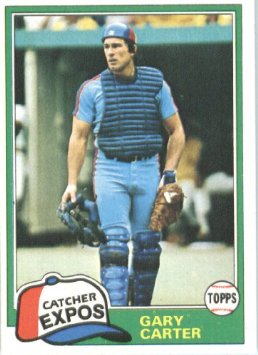 Four new game stories were posted this week as part of the SABR Games Project. Here are the new game stories:
The SABR Baseball Games Project was launched in January 2014 to research and write articles on major-league and Negro League regular, postseason, and All-Star Games. These game accounts will complement Retrosheet and Baseball-Reference box scores as well as BioProject essays on the players involved.
The articles are not intended to be mere play-by-play summaries, nor should they be first-person narratives. Rather the goal is to put each game in historical context — whether that history is of a particular player, team, season, or something even broader.
Visit the new Games Project website at SABR.org/gamesproject.
---
Did you ever attend an event at Omaha's Rosenblatt Stadium? SABR members are invited to share their memories of this experience for an upcoming McFarland & Co. publication titled Rosenblatt Stadium: College Baseball's Center Stage 1950-2010, edited by SABR members Bill Lamberty and Kevin Warneke, along with Gary Rosenberg and Libby Krecek.
To share your memories of Rosenblatt, please fill out the form at rosenblattmemories.wordpress.com and describe your experience and thoughts about the "Stadium on the Hill."
This book will join McFarland's series of books that focus on historic stadiums. Please consider submitting a memory to be included in this publication.
---
The Negro League Historians baseball tour of Cuba, hosted by SABR member Dr. Layton Revel of the Center for Negro League Baseball Research, will be held November 30-December 6, 2014.
Highlights of the tour are scheduled to include:
Attend one or two Cuban National Series games in or near Havana
Visit baseball monuments at the Crostobal Colon necropolis (internment site for many Negro Leaguers, including Cristobal Torriente and Jose Mendez)
Research at the Cuban national library
Visit with Rolando Sanchez, the foremost collector of Cuban baseball memorabilia
Visit with veteran players at Havana's Estadio Lastinamericano
Visit to Ernest Hemingway's estage, the Finca Vigia
Visit to the site of the former Havana racetrack where Jack Johnson fought Jess Willard in 1919
Visit to the museum of Cruces and the Martin Dihigo exhibition (accompanied by Martin Dihigo Jr. and family)
Visit to the Martin Dihigo gravesite in the Cruces cemetery
Meeting with Sigfredo Barros, baseball beat writer for Granma, the Cuban national newspaper
Meeting with Manuel Yepe, former Cuban diplomat, on Cuban-American relations
Former Negro Leagues and Washington Senators pitcher Pedro Sierra, a Cuban native, is expected to accompany the group, along with SABR member Kit Krieger, who has organized baseball tours to Cuba for the past 19 years.
Cost for adults ages 21-over: $2,850 (double occupancy); $300 (single supplement). Ages 12-20: $3,000 (double occupancy); $300 (single supplement).
Accomodations: 6 nights in Havana at Parque Central Hotel (5-star); 1 night in Cienfuegos at Hotel Union (4-star).
Meals: All breakfast included; one dinner at Havana's el Aljibe.
Not included: other meals, beverages, gratuities, Cuban tourist visa, and Cuban departure tax ($25 CUC).
For reservations, or for additional information about the tour, contact Dr. Layton Revel at (469) 951-8156.
For airline/travel information, call tour travel agent Clem Axel Rodriquez at (647) 863-2146.
---
In Memoriam
Dr. Bobby Fong, 64, of Collegeville, Pennsylvania, died suddenly of natural causes on September 8, 2014. He was a SABR member since 1984, active in the Connie Mack Chapter, and an avid collector of baseball cards. He had every card, minus a handful, issued by Topps since 1951; that included his first-ever card, which depicted Dee Fondy of the 1958 Cincinnati Reds. A Harvard graduate who served as president of Butler University in Indianapolis for 10 years and, most recently, as president of Ursinus College since 2011, Fong was the son of Chinese immigrants who grew up in Oakland, California. His father died when he was just 2, and his mother, who implanted his zest for education, died the year before he entered Harvard. He earned an English degree there before achieving a doctorate at UCLA in 1978. Entering academia, Fong taught and was named dean at various universities before his tenure at Butler. He was a scholar of the writer-poet Oscar Wilde and enjoyed kayaking and hiking with his wife of 40 years, Suzanne. He is survived by his wife, Suzanne, and his two sons, Jonathan and Nicholas, known as Colin. Memorial services are pending.
---
We've heard your feedback: Some of you have said you look forward to "This Week in SABR" every Friday, but sometimes there are just too many compelling articles and announcements to read every week. We're not complaining — hey, keep up the great work! — but we know the feeling. So in an effort to make the length of this newsletter more manageable to read, we'll summarize some of the repeating/recurring announcements in a special "In Case You Missed It (ICYMI)" section of "This Week in SABR".
Here are some major headlines from recent weeks that we don't want you to miss:
All previous editions of This Week in SABR can be found here: http://sabr.org/content/this-week-in-sabr-archives.
---
We'd like to welcome all of our new SABR members who have joined this week. You can find all Members-Only resources at members.sabr.org and the New Member Handbook can be downloaded here.
Please give these new members a warm welcome and help them make the most of their membership by giving them the opportunity to get involved in their local chapter or a research committee.
| Name | Hometown | | | Name | Hometown |
| --- | --- | --- | --- | --- | --- |
| Michael Cancella | New York, NY | | | Paul Scimonelli | Columbia, MD |
| Kyle Ferris | Allston, MA | | | Michael See | Las Vegas, NV |
| Matt Haechrel | Vadnais Hts, MN | | | Kaden Sukachevin | Silver Spring, MD |
| Brent Heutmaker | Fridley, MN | | | Steve Wollkind | Arlington, MA |
| Diane Mason | Manhattan, KS | | | Jared Zimmerman | Cardiff by the Sea, CA |
---
Here are the new SABR research committee newsletters published this week:
Find all SABR research committee newsletters at SABR.org/research.
---
Here are the new regional chapter updates for this week:
Visit SABR.org/chapters for more information on SABR regional chapters.
---
Here is a list of upcoming SABR events:
All SABR meetings and events are open to the public. Feel free to bring a baseball-loving friend … and make many new ones! Check out the SABR Events Calendar at SABR.org/events.
---
Here are some recent articles published by and about SABR members:
Read these articles and more at SABR.org/latest.
---
This Week in SABR is compiled by Jacob Pomrenke. If you would like us to include an upcoming event, article or any other information in "This Week in SABR," e-mail jpomrenke@sabr.org.
Are you receiving our e-mails? "This Week in SABR" goes out by e-mail to all members on Friday afternoons. If they're not showing up, try adding "sabr.notes@sabr.org" to your contact list to ensure they show up in your inbox (and not the spam folder.)
---
Originally published: September 12, 2014. Last Updated: April 3, 2020.
https://sabr.org/wp-content/uploads/2020/03/research-collection4_350x300.jpg
300
350
jpomrenke
/wp-content/uploads/2020/02/sabr_logo.png
jpomrenke
2014-09-12 13:00:00
2020-04-03 14:39:16
This Week in SABR: September 12, 2014