This Week in SABR: September 19, 2014

Welcome to "This Week in SABR!" Here's what we've been up to as of September 19, 2014:
---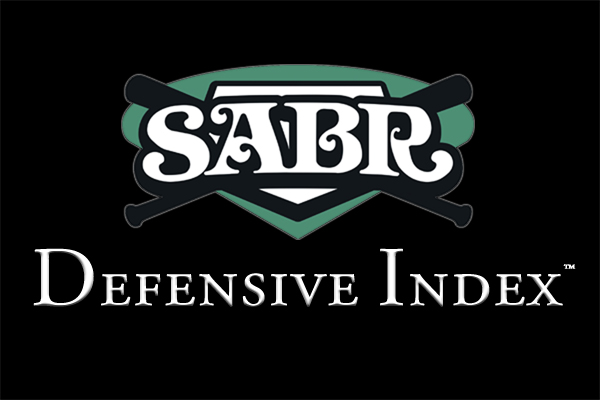 The hot corner is the hot spot for the AL leaders in the SABR Defensive Index™ rankings. Oakland third baseman Josh Donaldson and Seattle's Kyle Seager continue to battle for the league lead in the AL, while Atlanta's Jason Heyward has maintained a steady lead in the NL through games of September 7, 2014.
The SABR Defensive Index is used to help select the winners of the Rawlings Gold Glove Award® and Rawlings Platinum Glove Award™, presented by SABR.
This is the final in-season update of the SDI rankings and includes all 2014 qualifiers who will appear on the Rawlings Gold Glove Award ballot sent to managers and coaches. The SABR Defensive Index accounts for 30 total "votes" — or approximately 25 percent of the Rawlings Gold Glove Award selection process — which are added to the votes from the managers and coaches.
The SABR Defensive Index draws on and aggregates two types of existing defensive metrics: those derived from batted ball location-based data and those collected from play-by-play accounts. The three metrics representing batted ball data include Defensive Runs Saved from Baseball Info Solutions, Ultimate Zone Rating developed by noted sabermetrician Mitchel Lichtman, and Runs Effectively Defended based on STATS Zone Rating and built by SABR Defensive Committee member Chris Dial. The two metrics included in the SDI originating from play-by-play data are Defensive Regression Analysis, created by committee member Michael Humphreys, and Total Zone Rating.
Donaldson's SDI of 20.2 is the top figure in the AL, ahead of Seattle third baseman Kyle Seager (17.7), Kansas City left fielder Alex Gordon (16.2), and a pair of Boston teammates: second baseman Dustin Pedroia (12.9) and center fielder Jackie Bradley Jr. (10.4).
Heyward's SDI of 27.2 through September 7 is the best in the game among all qualified defenders. The top five NL players as ranked by SDI, after Heyward, are: New York center fielder Juan Lagares (17.9), Cincinnati shortstop Zack Cozart (14.2), Colorado third baseman Nolan Arenado (11.2) and Cincinnati center fielder Billy Hamilton (11.2).
The SDI results were released Monday, September 15 by the Society for American Baseball Research.
The final SDI results will be released following the conclusion of the 2014 regular season at SABR.org. The SDI is compiled by the SABR Defensive Committee, which includes SABR President Vince Gennaro, Sean Forman of Baseball-Reference.com, Ben Jedlovec of Baseball Info Solutions, SABR Director F.X. Flinn, author and defensive metrics expert Chris Dial, and author Michael Humphreys.
---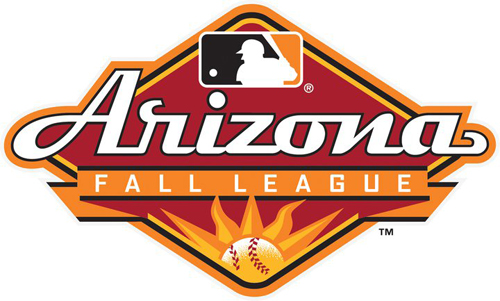 Registration is now open for the sixth annual SABR Arizona Fall League Conference, which will be held October 30-November 1, 2014, in Scottsdale, Arizona.
Host hotel: Holiday Inn Express & Suites, Old Town Scottsdale, 3131 N. Scottsdale Rd., Scottsdale, AZ 85251. Visit www.hiescottsdalehotel.com and use the Group Code "SABR" or call (480) 675-7665 and mention the "SABR AFL Conference" to get a special conference room rate of $99/night (plus tax). Reservations must be booked by September 29, 2014, to get the SABR group rate.
The conference will feature three AFL games, including one at new Cubs Park in Mesa. We'll also have dinner at Don and Charlie's in Scottsdale, home to one of the great sports memorabilia collections you will ever see, and a special evening with members of the Arizona Major League Alumni.
On Saturday morning, attendees will join members of SABR's Flame Delhi (Arizona) Chapter for their regional fall meeting. Saturday night is always a highlight of the conference as the top prospects from every organization participate in the AFL Fall Stars game at Salt River Fields at Talking Stick. All of this, including transportation, is included in one low registration price.
The full conference schedule is now available at SABR.org/AFL.
The Arizona Fall League (mlbfallball.com) is baseball's premier player development league. In the first five years of the conference, attendees were treated to sneak peeks at Mike Trout, Bryce Harper, Buster Posey, Starlin Castro, Stephen Strasburg, Nolan Arenado, and Billy Hamilton before they hit the big leagues.
Learn more about Arizona baseball history by downloading Mining Towns to Major Leagues: A History of Arizona Baseball, SABR's 1999 convention journal that was recently republished as an e-book at the Flame Delhi Chapter's website, SABRAZ.org.
All baseball fans are welcome to attend, so join us in October for the SABR Arizona Fall League Conference!
---
Both baseball and non-baseball historians of the 19th century will present a day-long NYC 19th Century Baseball Interdisciplinary Symposium from 9:00 a.m.-5:00 p.m. on Saturday, November 15, 2014, at John Jay College of Criminal Justice (524 W. 59th Street in New York). This interdisciplinary symposium, co-hosted by SABR's Nineteenth Century and Origins Committees, is intended to illuminate New York City's indelible contributions to the origins, growth, spread, and institutionalization of the game as we know it today, and how, in turn New York baseball of the era, impacted the lives of 19th-century New Yorkers and Americans beyond.
To help derive a greater understanding of what is known and what is not known about 19th-century baseball in and around New York City, SABR's Nineteenth Century and Origins Committees have established the inaugural NYC 19th Century Baseball Interdisciplinary Symposium on Saturday, November 15, 2014, to bring together a rare assembly of both leading baseball historians and experts on 19th-century New York City and 19th-century life.
The all-day program of panel discussions and research presentations will cover the last six decades of the 19th century, which will be divided between baseball's Pre-Professional Era (1840s-1870) in the morning and its Professional Era (1871-1900) in the afternoon. The $95.00 registration fee ($45.00 for students with currently valid College IDs) will include a comprehensive packet of symposium handout materials, a continental breakfast service, and a full hot buffet luncheon with a keynote address by NYC historian, author, and curator, Steven H. Jaffe (see below).
There will also be an optional post-symposium gathering immediately following the day's program at a nearby restaurant (food and beverage are individual pay).
The interdisciplinary program will feature baseball historians, authors and researchers, including: Major League Baseball Official Historian John Thorn; William Ryczek; Tom Gilbert; George Thompson; Robert Bailey; David Dyte; William Lamb; David Nemec; Donald Jensen; Ralph Carhart; and David Krell, among others.
An exclusive "interview" by Gary O'Maxfield of NYC baseball pioneer Daniel Lucius "Doc" Adams (1814-1899) will be provided by his great-granddaughter and "Doc" Adams historian, Marjorie Adams.
Three dedicated and highly regarded non-baseball historians, whose devotion to their respective studies go well beyond the letters following their names, will be joining this program as guest faculty. They are:
Keynote Speaker Dr. Steven H. Jaffe, historian, author and curator, currently the guest curator of the exhibition "Activist New York" at the Museum of the City of New York and author of New York at War: Four Centuries of Combat, Fear, and Intrigue in Gotham (Basic Books, 2012) and Who Were the Founding Fathers? Two Hundred Years of Reinventing American History (Henry Holt, 1996).
Dr. Ann Fabian, who will present on "Gambling in 19th Century America". Dr. Fabian is Distinguished Professor of History and American Studies at Rutgers University, New Brunswick, New Jersey. She is the author of Card Sharps, Dream Books & Bucket Shops: Gambling in Nineteenth-Century America (Cornell University Press, 1991; paperback, Routledge, 1999).
Dr. David Hochfelder will present on "How the Telegraph Helped Make Baseball the National Pastime". Dr. Hochfelder is Associate Professor of History at University of Albany and author of The Telegraph in America: A History (Baltimore and London: John Hopkins University Press, 2012).
The symposium is open to both SABR members and to the general public. See the Registration Form for fees and payment information. To download the application for your passport to 19th-century New York City and a front-row seat to baseball being played there, please click here to download the registration form and information packet (PDF). Registration will continue until November 1, 2014 or until registration is announced "closed" due to space constraints. For questions, please contact Peter Mancuso or John Zinn.
---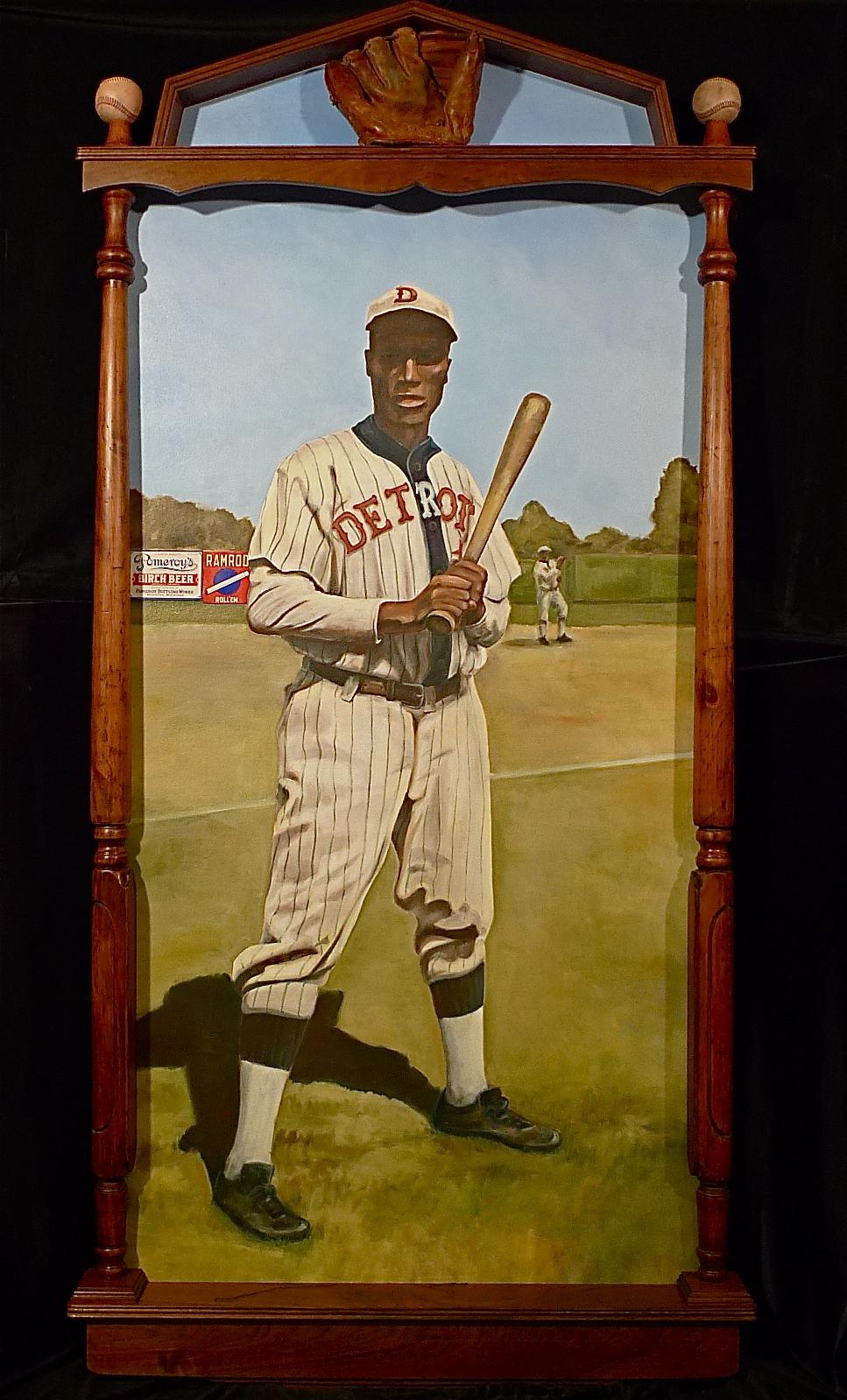 The fifth annual Jerry Malloy Negro League Conference Art Contest attracted artwork from all over the nation in three categories: professional, amateur and youth. Here are the winners:
Professional Category: Phillip Dewey, "Turkey Stearnes"
Amateur Category: Milbert O. Brown Jr., "Rainout"
Youth Category: Tucker Richardson, "Jackie Robinson"
Click here to view images of the winning artwork.
Art from the winners and runners-up were on display at the 17th annual Jerry Malloy Conference, which was held August 14-16, 2014, in Detroit, Michigan.
The winning entry in the amateur and professional category will receive a $300 prize and a certificate from the conference and the youth winner will receive $150 and a certificate from the conference. Photos of the art will also be included in an upcoming issue of Black Ball: A Negro Leagues Journal, published by McFarland & Co.
A special thanks to our panel who served as judges for this year's art contest, including committee chair and renowned artist Benjamin Blackburn. Our judges are respected artists and experts in their fields and we thank each of them for their time: Elise Dodeles, Jennifer Ettinger, Byron Motley, Kadir Nelson, and Garth Potts.
The annual Jerry Malloy Negro League Conference is hosted by SABR's Negro Leagues Research Committee, which encourages the study and research of African-American baseball and its influence on society and sport history. The conference promotes activities to enhance scholarly, educational, and literary objectives.
For the past 16 years, the conference has been the only symposium dedicated exclusively to the examination and promotion of black baseball history. The conference is open to baseball and history fans of all ages, not just SABR members. For more information, visit SABR.org/Malloy.
---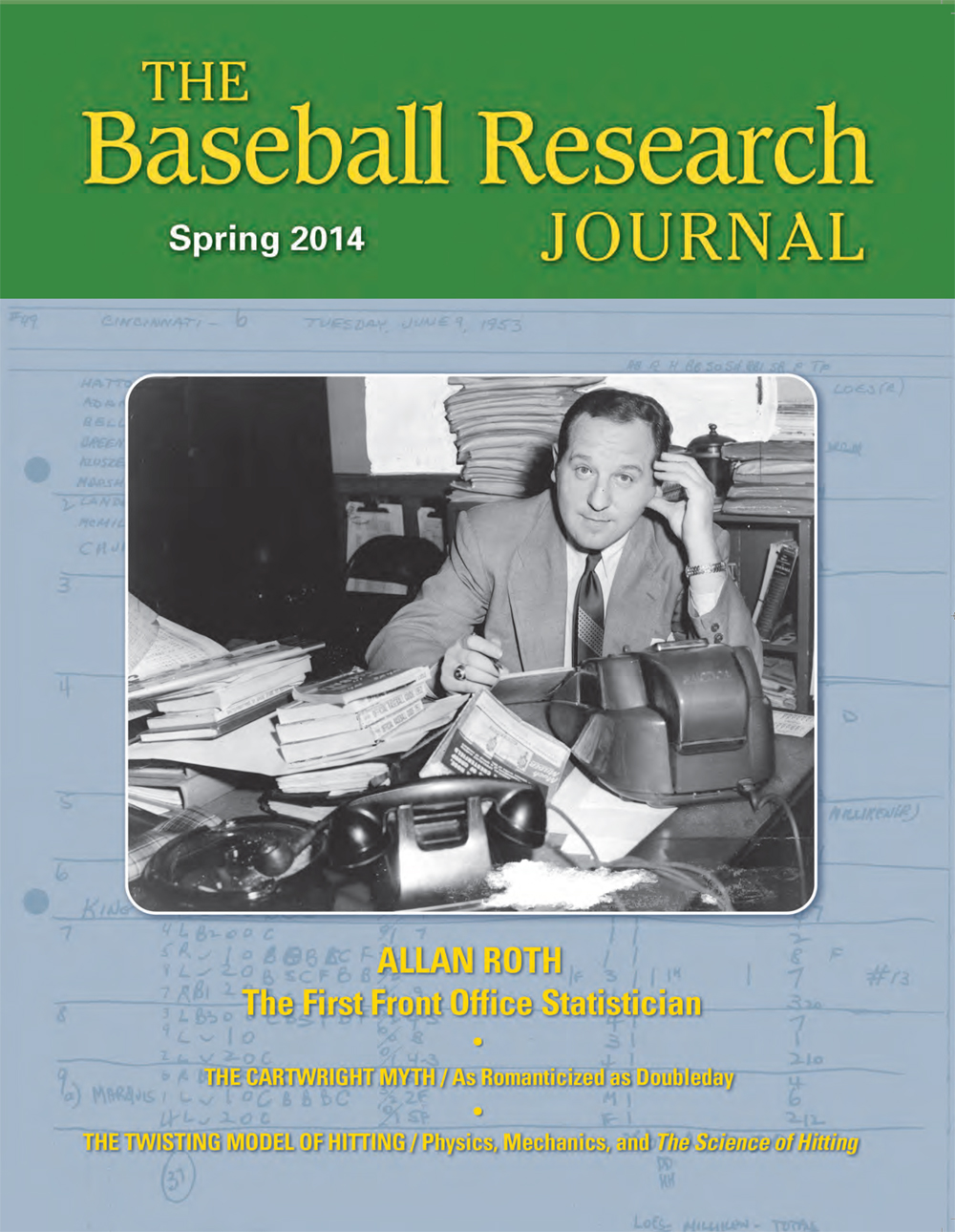 Once again, SABR is offering its members the opportunity to opt out of receiving the printed version of the Fall 2014 Baseball Research Journal. We'll deliver the e-book version of the Fall 2014 BRJ in the format of your choice (EPUB, MOBI/Kindle or PDF) straight to your inbox in early November. Click here to learn more about receiving the e-book edition of the BRJ.
Opt out of receiving the printed edition by October 1, 2014, in order to get early access to all the great content in the BRJ in e-book format and online at SABR.org.
To opt out of receiving the printed version of the Baseball Research Journal: Click here to edit your membership profile. Scroll to the bottom and select "Receive publications electronically." Then save your changes.
Please note: If you do nothing, you will continue to receive two print editions of the Baseball Research Journal every year by mail.
If you've never read a Baseball Research Journal in e-book form, click here to try it out with the Spring 2014 edition. The Baseball Research Journal, and all SABR e-books, are available in EPUB, MOBI/Kindle or PDF formats.
To read articles from the BRJ archives, click here.
---
There have been a number of inquiries made to the Society for American Baseball Research about the possibility of student groups/classes joining SABR. After much discussion, the SABR Board voted to approve Student Group Affiliate Memberships.
A Student Group Affiliate Membership will provide students with access to many of the electronic benefits that SABR members enjoy, including "This Week in SABR," e-book editions of the Baseball Research Journal and The National Pastime, free SABR e-books, and access to the members-only section of SABR.org. This membership will not include any printed publications or voting rights.
In order to make the Student Group Affiliate Membership affordable for groups to join, here are the options we offer:
College/University groups/classes: For an annual fee of $250, a group of up to 25 students can receive a one-year electronic SABR affiliate membership.
High School/Middle School groups/classes: For an annual fee of $100, a group of up to 20 students can receive a one-year electronic SABR affiliate membership.
Any educational class or student group at the middle school, high school or college/university level is eligible for a SABR affiliate membership, as long as a faculty member, teacher, or advisor is an active SABR member (or registers to join.) The teacher/advisor will be listed as the group contact on the SABR website.
The teacher/advisor will be asked to collect the money, names and e-mail addresses for all students wishing to join, and submit those to the SABR office at one time. In addition, the advisor/instructor must be an active SABR member or sign up for a regular SABR membership; annual dues are $65, with discounts available for adults under the age of 30 or over 65.
To sign up for a Student Group Affiliate Membership, or if you have any questions about how it might work for your group or class, please contact SABR Director Dr. Leslie Heaphy at Lheaphy@kent.edu or (330) 244-3304.
---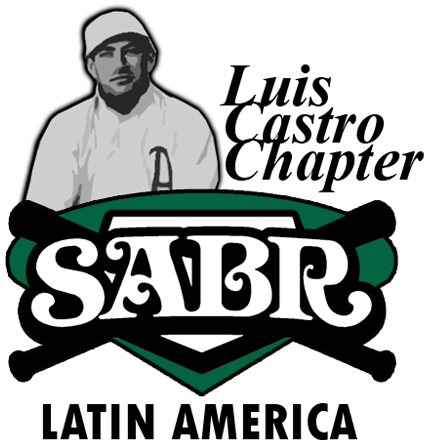 SABR's Luis Castro/Latin America Chapter continues its Official Scoring and Sabermetrics workshops with:
Curso de Anotacion y Fórmulas Sabermetricas
October 3-5, 2014
Colegio de Medicos del Estado Carabobo
Valencia, Carabobo, Venezuela
This time, the city of Valencia, Venezuela, will host the workshop at the Colegio de Meddicos in the heart of the passionate fandom of Navegantes del Magallanes of the Venezuelan Winter League. The Luis Castro Chapter continues to expand on Spanish-language activities in Latin American countries.
The Official Scoring and Sabermetrics Workshop will embrace participants into the techniques and official baseball rules of scorekeeping and provide and detailed explanation and examples of advanced stats. In addition, participants will be immersed into debates of ruling cases of analysis and the role of the scorekeeper in official pro baseball games. This course is intended to help community professionals in the areas of baseball, softball and kickball.
Here are the times for the workshop in Valencia:
Friday, October 3: 4:00-8:00 p.m.
Saturday/Sunday, October 4-5: 10:00 a.m.-5:00 p.m.
For more information, contact Gil Reyes in Venezuela at gilreyesanotador@gmail.com or @gilanotador on Twitter. You can also contact the Luis Castro Chapter at sabrlatam@gmail.com.
---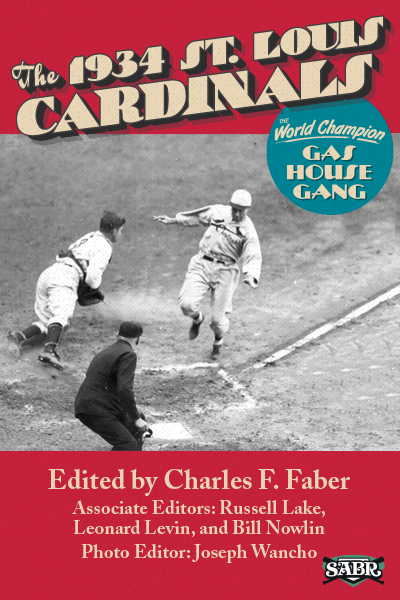 Add a championship baseball book to your collection from the SABR Digital Library:
The 1934 St. Louis Cardinals:
The World Champion Gas House Gang
Edited by Charles F. Faber
$6.99 e-book, $19.95 paperback
ISBN (e-book): 978-1-933599-57-1
ISBN (paperback): 978-1-933599-73-1
280 pages
The 1934 St. Louis Cardinals were one of the most colorful crews ever to play the National Pastime. Sportswriters delighted in assigning nicknames to the players, based on their real or imagined qualities. What a cast of characters it was! None was more picturesque than Pepper Martin, the "Wild Horse of the Osage," who ran the bases with reckless abandon, led his team­mates in off­ the­field hi­jinks, and organized a hillbilly band called the Mississippi Mudcats. He was quite a baseball player, the star of the 1931 World Series and a significant contributor to the 1934 championship.
The harmonica player for the Mudcats was the irrepressible Dizzy Dean. Full of braggadocio, Dean delivered on his boasts by winning 30 games in 1934, the last National League hurler to achieve that feat. Dizzy and his brother Paul accounted for all of the Cardinal victories in the 1934 World Series. Some writers tried to pin the moniker Daffy on Paul, but that name didn't fit the younger and much quieter brother.
The club's hitters were led by the New Jersey strong boy, Joe "Ducky" Medwick, who hated the nickname, preferring to be called "Muscles." Presiding over this aggregation was the "Fordham Flash," Frankie Frisch. Rounding out the club were worthies bearing such nicknames as Ripper, "Leo the Lip," Spud, Kiddo, Pop, Dazzy, Ol' Stubblebeard, Wild Bill, Buster, Chick, Red, and Tex. Some of these were aging stars, past their prime, and others were youngsters, on their way up. Together they comprised a championship ball club.
"The Gas House Gang was the greatest baseball club I ever saw. They thought they could beat any ballclub and they just about could too. When they got on that ballfield, they played baseball, and they played it to the hilt too. When they slid, they slid hard. There was no good fellowship between them and the opposition. They were just good, tough ballplayers." — Cardinals infielder Burgess Whitehead on "When It Was A Game," HBO Sports, 1991
With contributions by Mark Armour, Eric Aron, Thomas Ayers, Lawrence Baldassaro, Parker J. Bena, Alan Cohen, Greg Erion, Charles F. Faber, Paul Geisler, Joseph Girard, Nancy Snell Griffith, Don Harrison, Dwayne Isgrig, Jimmy Keenan, Norm King, Jeffrey Marlett, Andy McCue, Jack Morris, Bill Nowlin, J.G. Preston, C. Paul Rogers III, Matthew Silverman, Fred Stein, Andy Sturgill, Clayton J. Trutor, Cort Vitty, Joseph Wancho, Charlie Weatherly, Bob Webster, and Gregory H. Wolf.
SABR members, get this e-book for FREE!
Having trouble downloading our e-books? To view PDF files on your computer, click here to download the free Adobe Reader software. Having trouble downloading e-books to your Kindle, Nook, Sony Reader or iPad? Click here for additional help.
---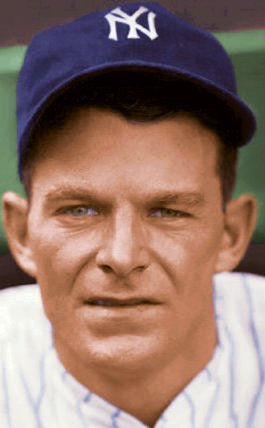 Four new biographies were posted as part of the SABR Baseball Biography Project, which brings us to a total of 2,897 published biographies. Here are the new bios:
All new biographies can be found here: http://sabr.org/bioproj/recent
You can find the SABR BioProject at SABR.org/BioProject.
Bios on more than just ballplayers: The ambitious goal of the SABR Baseball Biography Project is to publish a full-life biography of every major league player in history. But SABR members write about a lot more than just ballplayers. In addition, we have pages for Ballparks, Broadcasters, Executives, Managers, Scouts, Spouses, Umpires and a lot more on the BioProject website. You can browse all of these categories at http://sabr.org/bioproj/browse. So if you've ever thought, "Hey, that person (or ballpark) should get the full BioProject treatment" — write the story and we'll publish it!
Get involved! If you'd like to help contribute to the SABR BioProject, visit our BioProject Resources page or read the FAQs section to get started. We're also looking to expand the BioProject to include all "encyclopedic" articles on baseball-related subjects from past SABR publications or committee newsletters. If you come across an article you think should be included in the SABR "baseball repository" at the BioProject, send a copy or link to markarmour04@gmail.com or jpomrenke@sabr.org.
---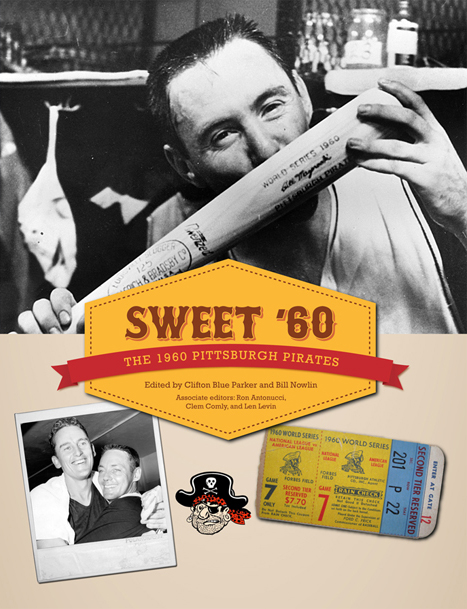 Sweet '60: The 1960 Pittsburgh Pirates, edited by Clifton Blue Parker and Bill Nowlin, is the joint product of 44 authors and editors from the Society for American Baseball Research who have pooled their efforts to create a portrait of the 1960 team which pulled off one of the biggest upsets of the last 60 years.
From Bill Mazeroski to Roberto Clemente, Harvey Haddix to Dick Stuart, and GM Joe L. Brown to broadcaster Bob Prince, their stories and many more are included in Sweet '60: The 1960 Pittsburgh Pirates, published by the SABR Digital Library in 2013.
The SABR BioProject biographies that appeared in that book can now be read online at:
http://sabr.org/category/completed-book-projects/1960-pittsburgh-pirates
You can find other team pages from our completed book projects — 25 and counting! — by going to SABR.org/BioProject and clicking the Browse button (http://sabr.org/bioproj/browse).
---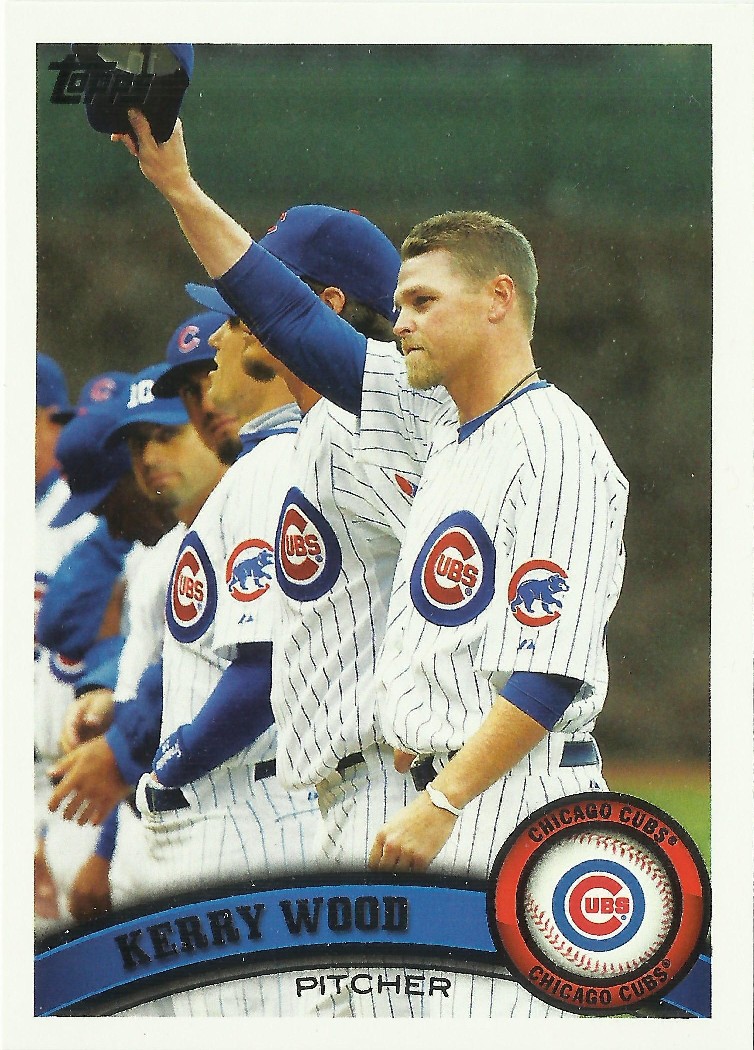 Six new game stories were posted this week as part of the SABR Games Project. Here are the new game stories:
The SABR Baseball Games Project was launched in January 2014 to research and write articles on major-league and Negro League regular, postseason, and All-Star Games. These game accounts will complement Retrosheet and Baseball-Reference box scores as well as BioProject essays on the players involved.
The articles are not intended to be mere play-by-play summaries, nor should they be first-person narratives. Rather the goal is to put each game in historical context — whether that history is of a particular player, team, season, or something even broader.
Visit the new Games Project website at SABR.org/gamesproject.
---
The Negro League Historians baseball tour of Cuba, hosted by SABR member Dr. Layton Revel of the Center for Negro League Baseball Research, will be held November 30-December 6, 2014.
Highlights of the tour are scheduled to include:
Attend one or two Cuban National Series games in or near Havana
Visit baseball monuments at the Crostobal Colon necropolis (internment site for many Negro Leaguers, including Cristobal Torriente and Jose Mendez)
Research at the Cuban national library
Visit with Rolando Sanchez, the foremost collector of Cuban baseball memorabilia
Visit with veteran players at Havana's Estadio Lastinamericano
Visit to Ernest Hemingway's estage, the Finca Vigia
Visit to the site of the former Havana racetrack where Jack Johnson fought Jess Willard in 1919
Visit to the museum of Cruces and the Martin Dihigo exhibition (accompanied by Martin Dihigo Jr. and family)
Visit to the Martin Dihigo gravesite in the Cruces cemetery
Meeting with Sigfredo Barros, baseball beat writer for Granma, the Cuban national newspaper
Meeting with Manuel Yepe, former Cuban diplomat, on Cuban-American relations
Former Negro Leagues and Washington Senators pitcher Pedro Sierra, a Cuban native, is expected to accompany the group, along with SABR member Kit Krieger, who has organized baseball tours to Cuba for the past 19 years.
Cost for adults ages 21-over: $2,850 (double occupancy); $300 (single supplement). Ages 12-20: $3,000 (double occupancy); $300 (single supplement).
Accomodations: 6 nights in Havana at Parque Central Hotel (5-star); 1 night in Cienfuegos at Hotel Union (4-star).
Meals: All breakfast included; one dinner at Havana's el Aljibe.
Not included: other meals, beverages, gratuities, Cuban tourist visa, and Cuban departure tax ($25 CUC).
For reservations, or for additional information about the tour, contact Dr. Layton Revel at (469) 951-8156.
For airline/travel information, call tour travel agent Clem Axel Rodriquez at (647) 863-2146.
---
Minutes from the Board of Directors meetings during SABR 44 in Houston, including the Annual Business Meeting, have now been posted on the SABR website.
You can view all past minutes of SABR Board meetings by going to the page below:
http://sabr.org/content/sabr-board-minutes
Or you can go to the Members' Info page and click on "Org. files", then "Board Minutes" to view the minutes.
---
We've heard your feedback: Some of you have said you look forward to "This Week in SABR" every Friday, but sometimes there are just too many compelling articles and announcements to read every week. We're not complaining — hey, keep up the great work! — but we know the feeling. So in an effort to make the length of this newsletter more manageable to read, we'll summarize some of the repeating/recurring announcements in a special "In Case You Missed It (ICYMI)" section of "This Week in SABR".
Here are some major headlines from recent weeks that we don't want you to miss:
All previous editions of This Week in SABR can be found here: http://sabr.org/content/this-week-in-sabr-archives.
---
We'd like to welcome all of our new SABR members who have joined this week. You can find all Members-Only resources at members.sabr.org and the New Member Handbook can be downloaded here.
Please give these new members a warm welcome and help them make the most of their membership by giving them the opportunity to get involved in their local chapter or a research committee.
| Name | Hometown | | | Name | Hometown |
| --- | --- | --- | --- | --- | --- |
| Jeremy Cypres | Los Angeles, CA | | | Michael McFadden | McCordsville, IN |
| Patrick Dickerson | Perry Hall, MD | | | Jim Mckernon | Minneapolis, MN |
| Merial Eichhorn | Metairie, LA | | | Daniel Murphy | Bloomington, MN |
| Jon Eischeid | Nederland, CO | | | Audrey Pettengill | Cincinnati, OH |
| Gary English | Baton Rouge, LA | | | Julio Rodriguez | Santo Domingo, DR |
| Michael Friedrich | Concord, CA | | | Tarun Sharma | Great Falls, VA |
| Mark Hope | Boston, MA | | | Hannah Sundwall | Westchester, IL |
| Jeremy Houska | Hackettstown, NJ | | | Andy Terrick | Pittsburgh, PA |
| Ross Lampe | El Dorado Hills, CA | | | Scott Tilley | Knightdale, NC |
| Jean Leif | Aurora, CO | | | Steven Walbrick | Boerne, TX |
| Tom McCrosson | Bronxville, NY | | | | |
---
There were no new SABR research committee newsletters published this week.
Find all SABR research committee newsletters at SABR.org/research.
---
There were no new regional chapter updates published this week.
Visit SABR.org/chapters for more information on SABR regional chapters.
---
Here is a list of upcoming SABR events:
All SABR meetings and events are open to the public. Feel free to bring a baseball-loving friend … and make many new ones! Check out the SABR Events Calendar at SABR.org/events.
---
Here are some recent articles published by and about SABR members:
Read these articles and more at SABR.org/latest.
---
This Week in SABR is compiled by Jacob Pomrenke. If you would like us to include an upcoming event, article or any other information in "This Week in SABR," e-mail jpomrenke@sabr.org.
Are you receiving our e-mails? "This Week in SABR" goes out by e-mail to all members on Friday afternoons. If they're not showing up, try adding "sabr.notes@sabr.org" to your contact list to ensure they show up in your inbox (and not the spam folder.)
---
Originally published: September 19, 2014. Last Updated: April 3, 2020.
https://sabr.org/wp-content/uploads/2020/03/research-collection4_350x300.jpg
300
350
jpomrenke
/wp-content/uploads/2020/02/sabr_logo.png
jpomrenke
2014-09-19 13:00:00
2020-04-03 14:39:16
This Week in SABR: September 19, 2014