This Week in SABR: September 26, 2014

Welcome to "This Week in SABR!" Here's what we've been up to as of September 26, 2014:
---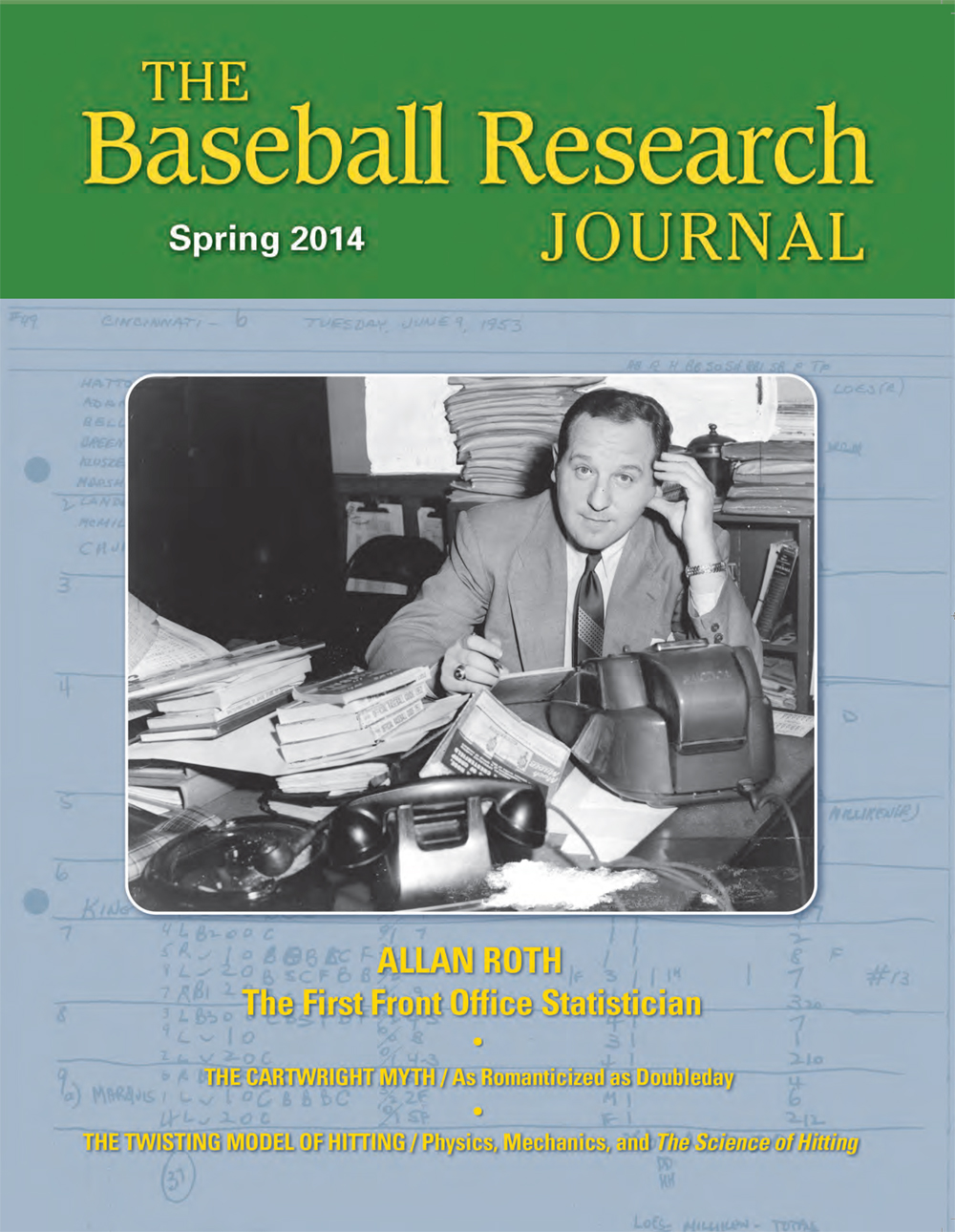 Once again, SABR is offering its members the opportunity to opt out of receiving the printed version of the Fall 2014 Baseball Research Journal. We'll deliver the e-book version of the Fall 2014 BRJ in the format of your choice (EPUB, MOBI/Kindle or PDF) straight to your inbox in early November. Click here to learn more about receiving the e-book edition of the BRJ.
Opt out of receiving the printed edition by October 1, 2014, in order to get early access to all the great content in the BRJ in e-book format and online at SABR.org.
To opt out of receiving the printed version of the Baseball Research Journal: Click here to edit your membership profile. Scroll to the bottom and select "Receive publications electronically." Then save your changes.
Please note: If you do nothing, you will continue to receive two print editions of the Baseball Research Journal every year by mail.
If you've never read a Baseball Research Journal in e-book form, click here to try it out with the Spring 2014 edition. The Baseball Research Journal, and all SABR e-books, are available in EPUB, MOBI/Kindle or PDF formats.
To read articles from the BRJ archives, click here.
---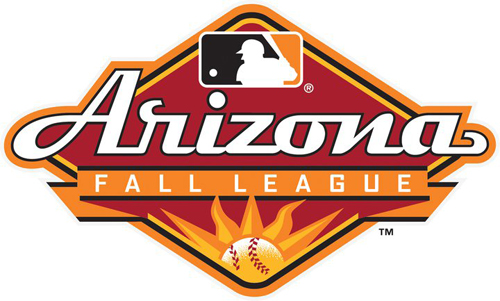 Early registration has been extended for the the sixth annual SABR Arizona Fall League Conference, which will be held October 30-November 1, 2014, in Scottsdale, Arizona.
Join us next month for the AFL Conference to see baseball's best prospects before they hit the big leagues. Be sure to book your hotel room at the special conference rate before Sunday, September 29.
Click here to register for the 2014 AFL Conference. Registration is $165 for all SABR members and guests until Friday, October 3; $195 afterward.
Host hotel: Holiday Inn Express & Suites, Old Town Scottsdale, 3131 N. Scottsdale Rd., Scottsdale, AZ 85251. Visit www.hiescottsdalehotel.com and use the Group Code "SAB" or call (480) 675-7665 and mention the "SABR AFL Conference" to get a special conference room rate of $99/night (plus tax). Reservations must be booked by Monday, September 29 to get the SABR group rate.
The conference will now feature four AFL games, including one at new Cubs Park in Mesa, as the Fall League has added a night game on Thursday, October 30 to the schedule. On Thursday afternoon, we'll take a special tour of Cubs Park and see a game there, then in the evening, we'll have a ballpark dinner and guest speaker at Salt River Fields at Talking Stick before the Salt River Rafters-Surprise Saguaros game. In addition, we'll also have dinner at Don and Charlie's in Scottsdale, home to one of the great sports memorabilia collections you will ever see, and a special evening with members of the Arizona Major League Alumni.
On Saturday morning, attendees will join members of SABR's Flame Delhi (Arizona) Chapter for their regional fall meeting. Saturday night is always a highlight of the conference as the top prospects from every organization participate in the AFL Fall Stars game at Salt River Fields at Talking Stick. All of this, including transportation, is included in one low registration price.
The full — and updated! — conference schedule is now available at SABR.org/AFL.
The Arizona Fall League (mlbfallball.com) is baseball's premier player development league. In the first five years of the conference, attendees were treated to sneak peeks at Mike Trout, Bryce Harper, Buster Posey, Starlin Castro, Stephen Strasburg, Nolan Arenado, and Billy Hamilton before they hit the big leagues.
Learn more about Arizona baseball history by downloading Mining Towns to Major Leagues: A History of Arizona Baseball, SABR's 1999 convention journal that was recently republished as an e-book at the Flame Delhi Chapter's website, SABRAZ.org.
All baseball fans are welcome to attend, so join us in October for the SABR Arizona Fall League Conference!
---
The SABR Analytics Conference brings together the leading minds in baseball analytics to discuss and debate topics relevant to the quantitative analysis of the game of baseball, including aspects of innovation and technology. Past conferences have been attended by representatives from 27 MLB teams.
We are now accepting abstracts for oral presentations for the fourth annual SABR Analytics Conference Conference, scheduled for March 12-14, 2015, at the Hyatt Phoenix Downtown.
Abstracts of proposed research presentations should be no more than 500 words in length, and must include the abstract's title, review of previous work on the subject, a summary of the research methodology and anticipated results, and the expected contribution to the field of baseball analytics offered by this work. Please send all abstracts to this e-mail address: 2015-analytics-presentations@sabr.org.
The submission deadline for 2015 SABR Analytics Conference presentation abstracts is 11:59 p.m. PST, Wednesday, December 31, 2014. Please note: If your presentation abstract is accepted, you will be required to register for the conference in order to qualify for a presentation slot.
When submitting an abstract, the author should describe anticipated audio-visual needs if the abstract is accepted as an oral presentation. For oral presentations at the convention site, SABR will provide laptops and computer-connected projection systems. If your work will need another type of AV equipment, please let us know.
For questions, contact Vince Gennaro. For more information on the conference, visit SABR.org/analytics.
---
Both baseball and non-baseball historians of the 19th century will present a day-long NYC 19th Century Baseball Interdisciplinary Symposium from 9:00 a.m.-5:00 p.m. on Saturday, November 15, 2014, at John Jay College of Criminal Justice (524 W. 59th Street in New York). This interdisciplinary symposium, co-hosted by SABR's Nineteenth Century and Origins Committees, is intended to illuminate New York City's indelible contributions to the origins, growth, spread, and institutionalization of the game as we know it today, and how, in turn New York baseball of the era, impacted the lives of 19th-century New Yorkers and Americans beyond.
To help derive a greater understanding of what is known and what is not known about 19th-century baseball in and around New York City, SABR's Nineteenth Century and Origins Committees have established the inaugural NYC 19th Century Baseball Interdisciplinary Symposium on Saturday, November 15, 2014, to bring together a rare assembly of both leading baseball historians and experts on 19th-century New York City and 19th-century life.
The all-day program of panel discussions and research presentations will cover the last six decades of the 19th century, which will be divided between baseball's Pre-Professional Era (1840s-1870) in the morning and its Professional Era (1871-1900) in the afternoon. The $95.00 registration fee ($45.00 for students with currently valid College IDs) will include a comprehensive packet of symposium handout materials, a continental breakfast service, and a full hot buffet luncheon with a keynote address by NYC historian, author, and curator, Steven H. Jaffe (see below).
There will also be an optional post-symposium gathering immediately following the day's program at a nearby restaurant (food and beverage are individual pay).
The interdisciplinary program will feature baseball historians, authors and researchers, including: Major League Baseball Official Historian John Thorn; William Ryczek; Tom Gilbert; George Thompson; Robert Bailey; David Dyte; William Lamb; David Nemec; Donald Jensen; Ralph Carhart; and David Krell, among others.
An exclusive "interview" by Gary O'Maxfield of NYC baseball pioneer Daniel Lucius "Doc" Adams (1814-1899) will be provided by his great-granddaughter and "Doc" Adams historian, Marjorie Adams.
Three dedicated and highly regarded non-baseball historians, whose devotion to their respective studies go well beyond the letters following their names, will be joining this program as guest faculty. They are:
Keynote Speaker Dr. Steven H. Jaffe, historian, author and curator, currently the guest curator of the exhibition "Activist New York" at the Museum of the City of New York and author of New York at War: Four Centuries of Combat, Fear, and Intrigue in Gotham (Basic Books, 2012) and Who Were the Founding Fathers? Two Hundred Years of Reinventing American History (Henry Holt, 1996).
Dr. Ann Fabian, who will present on "Gambling in 19th Century America". Dr. Fabian is Distinguished Professor of History and American Studies at Rutgers University, New Brunswick, New Jersey. She is the author of Card Sharps, Dream Books & Bucket Shops: Gambling in Nineteenth-Century America (Cornell University Press, 1991; paperback, Routledge, 1999).
Dr. David Hochfelder will present on "How the Telegraph Helped Make Baseball the National Pastime". Dr. Hochfelder is Associate Professor of History at University of Albany and author of The Telegraph in America: A History (Baltimore and London: John Hopkins University Press, 2012).
The symposium is open to both SABR members and to the general public. See the Registration Form for fees and payment information. To download the application for your passport to 19th-century New York City and a front-row seat to baseball being played there, please click here to download the registration form and information packet (PDF). Registration will continue until November 1, 2014 or until registration is announced "closed" due to space constraints. For questions, please contact Peter Mancuso or John Zinn.
---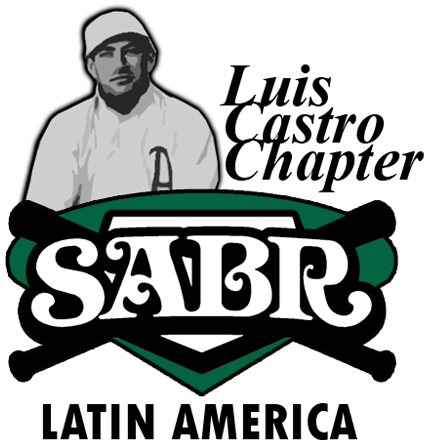 SABR's Luis Castro/Latin America Chapter continues its Official Scoring and Sabermetrics workshops with:
Curso de Anotacion y Fórmulas Sabermetricas
October 3-5, 2014
Colegio de Medicos del Estado Carabobo
Valencia, Carabobo, Venezuela
This time, the city of Valencia, Venezuela, will host the workshop at the Colegio de Meddicos in the heart of the passionate fandom of Navegantes del Magallanes of the Venezuelan Winter League. The Luis Castro Chapter continues to expand on Spanish-language activities in Latin American countries.
The Official Scoring and Sabermetrics Workshop will embrace participants into the techniques and official baseball rules of scorekeeping and provide and detailed explanation and examples of advanced stats. In addition, participants will be immersed into debates of ruling cases of analysis and the role of the scorekeeper in official pro baseball games. This course is intended to help community professionals in the areas of baseball, softball and kickball.
Here are the times for the workshop in Valencia:
Friday, October 3: 4:00-8:00 p.m.
Saturday/Sunday, October 4-5: 10:00 a.m.-5:00 p.m.
For more information, contact Gil Reyes in Venezuela at gilreyesanotador@gmail.com or @gilanotador on Twitter. You can also contact the Luis Castro Chapter at sabrlatam@gmail.com.
---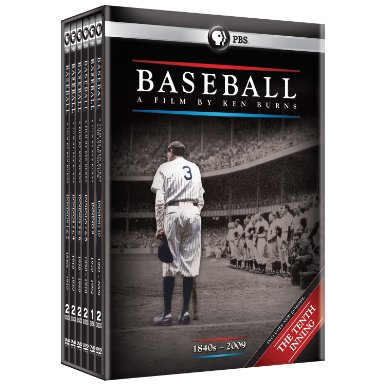 Twenty years ago, documentary filmmaker Ken Burns changed the way fans of all ages view and appreciate the game when one of his finest works, "Baseball," first aired. Last week, Burns sat down with SABR member David Moriah inside MLB's headquarters to discuss the film and the sport he so dearly loves. The full version of this story will appear in the League Championship Series program and in a digital edition available through MLB.com's At Bat and At the Ballpark apps.
"Baseball," the Emmy Award-winning documentary that Burns deems "a complicated, passionate love letter to the game of baseball," was a magnificent, sprawling, 18 1/2-hour production that covered the history of the game. Two decades ago, the production aired over 11 nights and became the most watched mini-series in public television history, attracting an audience of 41.3 million viewers.

"Baseball" was divided into nine chronological episodes, fittingly called innings. Each inning covered a specific era of baseball history, from the game's origins in 19th-century America right up through the beginning of the 1994 season.

In addition to its titanic length, "Baseball" distinguished itself from other documentaries and histories of the game in the compelling way it connected the sport with the story of America. Burns had recently completed another award-winning documentary, "The Civil War," when he took on the four-year project.

In an ironic twist of fate, "Baseball" went on the air in the middle of a labor dispute that forced the cancellation of the 1994 postseason. In the absence of the actual game, the documentary assured baseball-starved fans that the sport would recover and go on despite the turmoil of the moment.

On the 20th anniversary of the epic, Burns reflected on the film, the state of the game today and, most of all, his deep love for our pastime.

— David Moriah
Read the full article here: http://m.mlb.com/news/article/95156112/filmmaker-ken-burns-reflects-on-impact-of-baseball-after-20-years
---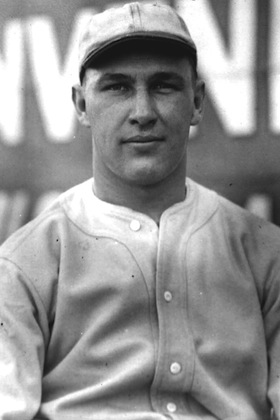 Three new biographies were posted as part of the SABR Baseball Biography Project, which brings us to a total of 2,900 published biographies — including a full quarter-century of Red Sox players, thanks in large part to the prolific work of SABR Vice President and Red Sox historian Bill Nowlin. That is to say, every player who played even just one game for Boston's American League franchise from 1901 through 1925 has a biography submitted for the BioProject.
Three of the years have been offered in book form: the 1901 Boston Americans, the 1912 Red Sox, and the 1918 Red Sox (click the links to find every bio from those team books, along with ordering information.) Now we have biographies for everyone else, too.
Here are the new bios:
All new biographies can be found here: http://sabr.org/bioproj/recent
You can find the SABR BioProject at SABR.org/BioProject.
Bios on more than just ballplayers: The ambitious goal of the SABR Baseball Biography Project is to publish a full-life biography of every major league player in history. But SABR members write about a lot more than just ballplayers. In addition, we have pages for Ballparks, Broadcasters, Executives, Managers, Scouts, Spouses, Umpires and a lot more on the BioProject website. You can browse all of these categories at http://sabr.org/bioproj/browse. So if you've ever thought, "Hey, that person (or ballpark) should get the full BioProject treatment" — write the story and we'll publish it!
Get involved! If you'd like to help contribute to the SABR BioProject, visit our BioProject Resources page or read the FAQs section to get started. We're also looking to expand the BioProject to include all "encyclopedic" articles on baseball-related subjects from past SABR publications or committee newsletters. If you come across an article you think should be included in the SABR "baseball repository" at the BioProject, send a copy or link to markarmour04@gmail.com or jpomrenke@sabr.org.
---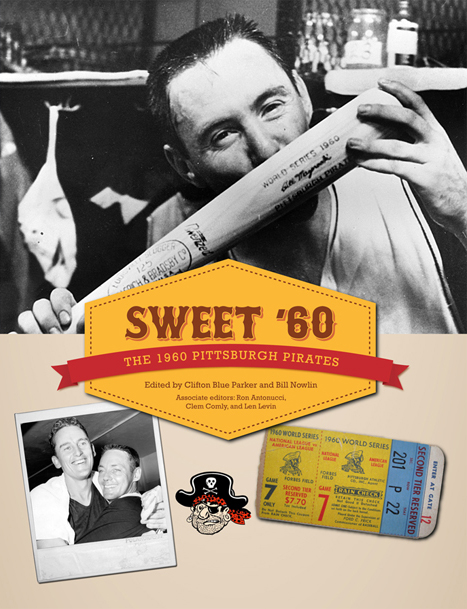 Sweet '60: The 1960 Pittsburgh Pirates, edited by Clifton Blue Parker and Bill Nowlin, is the joint product of 44 authors and editors from the Society for American Baseball Research who have pooled their efforts to create a portrait of the 1960 team which pulled off one of the biggest upsets of the last 60 years.
From Bill Mazeroski to Roberto Clemente, Harvey Haddix to Dick Stuart, and GM Joe L. Brown to broadcaster Bob Prince, their stories and many more are included in Sweet '60: The 1960 Pittsburgh Pirates, published by the SABR Digital Library in 2013.
The SABR BioProject biographies that appeared in that book can now be read online at:
http://sabr.org/category/completed-book-projects/1960-pittsburgh-pirates
You can find other team pages from our completed book projects — 25 and counting! — by going to SABR.org/BioProject and clicking the Browse button (http://sabr.org/bioproj/browse).
---
The Negro League Historians baseball tour of Cuba, hosted by SABR member Dr. Layton Revel of the Center for Negro League Baseball Research, will be held November 30-December 6, 2014.
Highlights of the tour are scheduled to include:
Attend one or two Cuban National Series games in or near Havana
Visit baseball monuments at the Crostobal Colon necropolis (internment site for many Negro Leaguers, including Cristobal Torriente and Jose Mendez)
Research at the Cuban national library
Visit with Rolando Sanchez, the foremost collector of Cuban baseball memorabilia
Visit with veteran players at Havana's Estadio Lastinamericano
Visit to Ernest Hemingway's estage, the Finca Vigia
Visit to the site of the former Havana racetrack where Jack Johnson fought Jess Willard in 1919
Visit to the museum of Cruces and the Martin Dihigo exhibition (accompanied by Martin Dihigo Jr. and family)
Visit to the Martin Dihigo gravesite in the Cruces cemetery
Meeting with Sigfredo Barros, baseball beat writer for Granma, the Cuban national newspaper
Meeting with Manuel Yepe, former Cuban diplomat, on Cuban-American relations
Former Negro Leagues and Washington Senators pitcher Pedro Sierra, a Cuban native, is expected to accompany the group, along with SABR member Kit Krieger, who has organized baseball tours to Cuba for the past 19 years.
Cost for adults ages 21-over: $2,850 (double occupancy); $300 (single supplement). Ages 12-20: $3,000 (double occupancy); $300 (single supplement).
Accomodations: 6 nights in Havana at Parque Central Hotel (5-star); 1 night in Cienfuegos at Hotel Union (4-star).
Meals: All breakfast included; one dinner at Havana's el Aljibe.
Not included: other meals, beverages, gratuities, Cuban tourist visa, and Cuban departure tax ($25 CUC).
For reservations, or for additional information about the tour, contact Dr. Layton Revel at (469) 951-8156.
For airline/travel information, call tour travel agent Clem Axel Rodriquez at (647) 863-2146.
---
We've heard your feedback: Some of you have said you look forward to "This Week in SABR" every Friday, but sometimes there are just too many compelling articles and announcements to read every week. We're not complaining — hey, keep up the great work! — but we know the feeling. So in an effort to make the length of this newsletter more manageable to read, we'll summarize some of the repeating/recurring announcements in a special "In Case You Missed It (ICYMI)" section of "This Week in SABR".
Here are some major headlines from recent weeks that we don't want you to miss:
All previous editions of This Week in SABR can be found here: http://sabr.org/content/this-week-in-sabr-archives.
---
We'd like to welcome all of our new SABR members who have joined this week. You can find all Members-Only resources at members.sabr.org and the New Member Handbook can be downloaded here.
Please give these new members a warm welcome and help them make the most of their membership by giving them the opportunity to get involved in their local chapter or a research committee.
| Name | Hometown | | | Name | Hometown |
| --- | --- | --- | --- | --- | --- |
| David Carroll | Superior, WI | | | Peter Miller | Chula Vista, CA |
| Eric Davis | Needham, MA | | | Rick Morris | Ramona, CA |
| Brian Kantz | Amherst, NY | | | David Petras | Phoenix, AZ |
| Jim Kenton | Austin, TX | | | Bob Schmidt | Carlsbad, CA |
| Francis Lane | Holtsville, NY | | | | |
---
There were no new SABR research committee newsletters published this week.
Find all SABR research committee newsletters at SABR.org/research.
---
Here are the new regional chapter updates published this week:
Las Vegas Chapter: On September 20, six members of SABR's newest regional chapter, the Las Vegas Chapter, came together for their initial meeting at the home of Rick Swift in Henderson, Nevada. We spent the first 30 minutes getting to know each other, discovering why we loved baseball, and being members of SABR. Rick called the meeting together for business. Elections were held and Rick was chosen as the chapter chair and Ben Pawlowski was chosen as second chair. A possible change to the chapter name was also discussed, with some of the names being considered the Silver State Chapter, the Bugsy Siegel Chapter, or the Newt Kimball Chapter. The one we liked the most and the one we elected was the Maddux Brothers-Las Vegas Chapter of SABR. We have contacted Greg and Mike Maddux, and both have agreed to let their name be used. "We would be honored," Mike Maddux said. For a complete recap of the September 20 meeting, click here. — Rick Swift
Visit SABR.org/chapters for more information on SABR regional chapters.
---
Here is a list of upcoming SABR events:
All SABR meetings and events are open to the public. Feel free to bring a baseball-loving friend … and make many new ones! Check out the SABR Events Calendar at SABR.org/events.
---
Here are some recent articles published by and about SABR members:
Read these articles and more at SABR.org/latest.
---
This Week in SABR is compiled by Jacob Pomrenke. If you would like us to include an upcoming event, article or any other information in "This Week in SABR," e-mail jpomrenke@sabr.org.
Are you receiving our e-mails? "This Week in SABR" goes out by e-mail to all members on Friday afternoons. If they're not showing up, try adding "sabr.notes@sabr.org" to your contact list to ensure they show up in your inbox (and not the spam folder.)
---
Originally published: September 26, 2014. Last Updated: April 3, 2020.
https://sabr.org/wp-content/uploads/2020/03/research-collection4_350x300.jpg
300
350
jpomrenke
/wp-content/uploads/2020/02/sabr_logo.png
jpomrenke
2014-09-26 13:00:00
2020-04-03 14:39:16
This Week in SABR: September 26, 2014