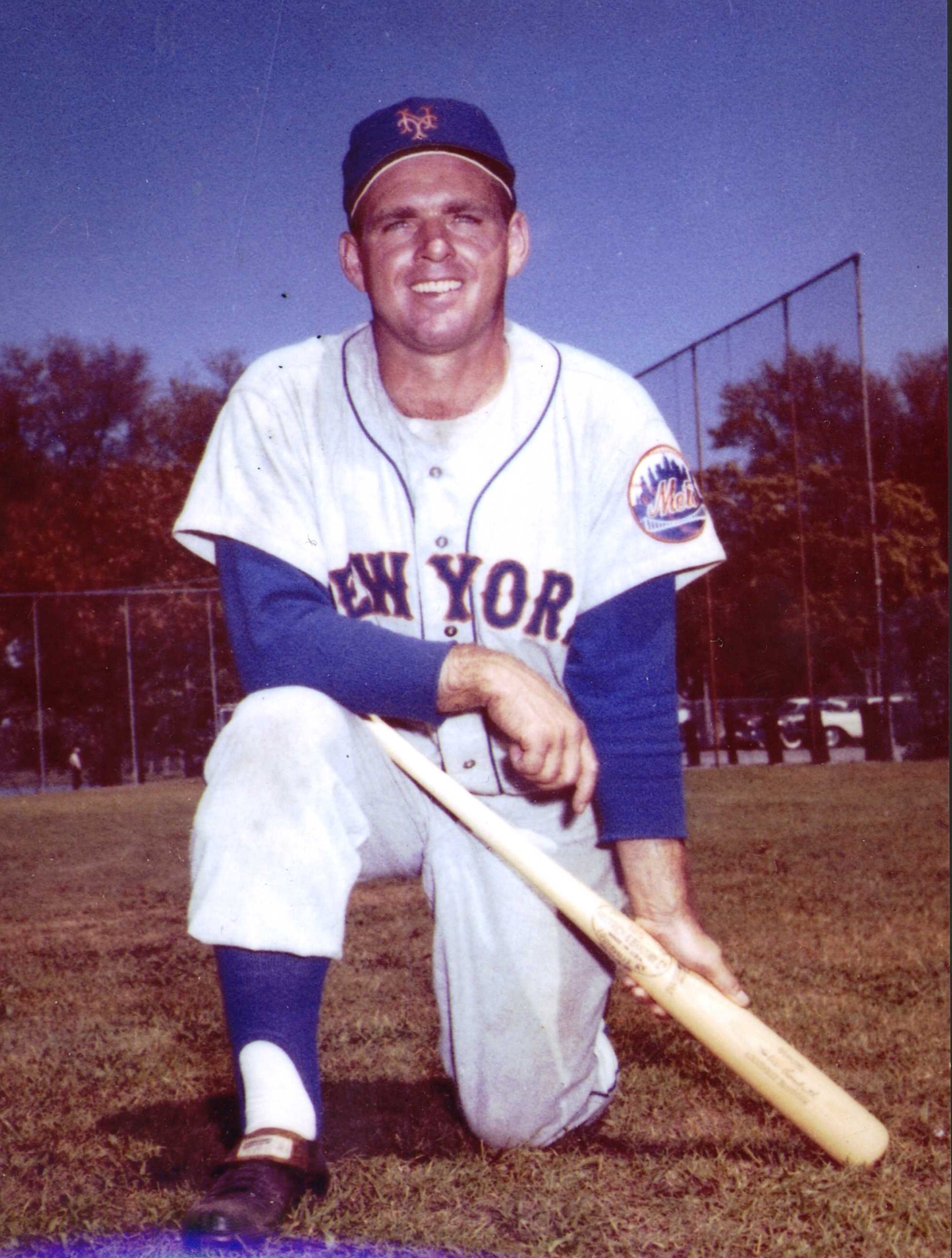 ---
"The first thing you have to have is a catcher. Because if you don't have a catcher, you're going to have a lot of passed balls and you're going to be chasing the ball back to the screen all day." — Casey Stengel, 19621
"I've never played any other position, except the first year when (at age 10) I was playing for a team in the Detroit Amateur Baseball Federation. I wasn't big enough to get into the equipment, but that's what I wanted to be. I used to go out to the stadium and look at Birdie Tebbetts. He's the guy who gave me the idea of keeping up a steady flow of chatter. The Tigers seemed to go better when he was yelling at them. I've been doing it for so long now, I guess it's second nature." — Hobie Landrith, March 19492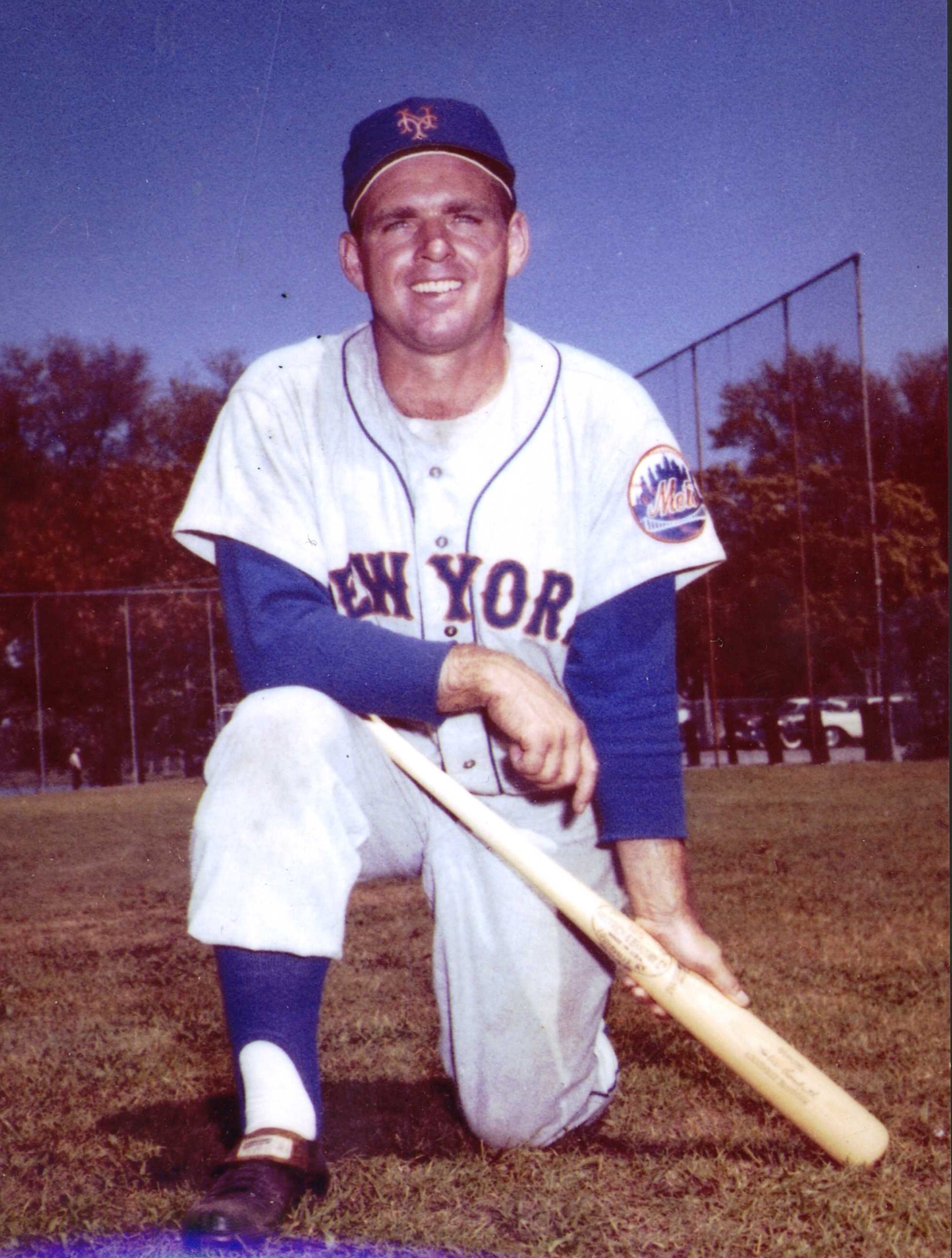 The young faces looked at the camera as they posed for pictures to be included in the program for the 1946 Esquire All-American Boys Baseball Game in Chicago. One face was that of a sandlot player from Detroit who had turned 16 on March 16 of that year. He was already well known in Detroit, having begun playing at the age of 10 and having played for the Battalion Seven team that won the championship in the Detroit Baseball Federation in 1944.3 He was selected to go to the Esquire Game after being one of 14 players invited to a tryout at Briggs Stadium on July 6. 1946. The five-man selection committee included Tigers manager Steve O'Neill, Tigers coach Frank Shellenback, Tigers scout Aloysius "Wish" Egan, Tigers broadcaster and former player Harry Heilmann, and writer Lyall Smith of the Detroit Free Press. As Landrith said in 1953, "Wish Egan, the Tigers' chief scout, began buying me free dinners when I was 13 years old."4
Hobart Neal Landrith was born on March 16, 1930, in Decatur, Illinois. His parents, Charles X. and Edna Irene Spalding Landrith, had nine children — eight boys and a girl. Hobie's father had been born Xelpho Landrith on March 24, 1903, but was also known during his life as Charles X. Landrith. The family moved from Illinois, where Hobie's father had been a truck driver, to Michigan after Hobie was 7. The Landrith brothers all played baseball, and several were catchers. For more than a decade, the family virtually monopolized the catching position at Northwestern High School in Detroit. In Michigan, Hobie's father owned a meat-refrigeration business. His older brother Charles, who was born in 1923, started the tradition behind the plate. Hobie's older brothers also included Ellis, born in 1925, Carl, born in 1927, and Don, born in 1929. After Hobie came Johnny, born in 1934, Bob (1938), and Dale, who born in 1946 and was a 6-month-old infant when Hobie played in the Esquire game in 1946. The one sister, Phyllis, was one year older than Johnnie.5
After playing on the varsity at Michigan State in his freshman year, Hobie went east to represent the Detroit Times in the Hearst Sandlot Classic in August 1948. It was a busy month for the young player. No sooner had he got to New York than he was summoned back to Detroit to play for his Joe Gentile's Crew team in the Michigan Class-D Detroit Amateur Baseball Federation championship game. Sponsor and coach Joe Gentile said, "The kid is good. He has everything. Good arm. Good fielder. Good hitter. At Michigan State, he's considered the greatest prospect ever to hit Lansing. And every major-league club has made offers."6 His teammates passed on the offer of a steak dinner by team sponsor Joe Gentile and pooled the money that Gentile would have spent on dinner to fly Landrith back and forth from New York to Detroit.7 He flew back to New York after the game in Detroit and was the first player on the field when practice resumed on August 23.8
Before the 1949 season, Landrith signed with Cincinnati Reds farm director Fred Fleig for a reported bonus of $16,000. He had elected to sign with Cincinnati, rather than the Tigers, after Detroit signed Frank House to a large bonus, and Hobie felt he had a better chance to advance with Cincinnati.9 He spent the season with Charleston in the Class-A Central League. He batted .250 with 23 extra-base hits in 304 at-bats. On April 23, Hobie took a weekend off before the season began and married Peggy Higdon, his childhood sweetheart. The wedding took place in Ashland, Kentucky, about 65 miles west of Charleston. Hobie and Peggy had six children.
Landrith's first professional game came on April 28 in the brand-new Watt Powell Park in Charleston in front of 8,000 fans. He doubled and homered in four at-bats and wasted little time in injecting his "peppery" personality behind the plate.10
After displaying "hustle and scrap"11 in spring training in 1950, Landrith was slated to play with Tulsa in the Texas League but broke his ankle in the team's opener against Dallas and was placed on the disabled list. In the final stages of his recuperation, he served as the bullpen catcher with Cincinnati. He started working out with the Reds on June 12, and in July, when he came off the disabled list, he stayed with the team.12 He made his debut on July 30, 1950, starting behind the plate when the Reds played the Braves at Braves Field in Boston. In his very first major-league at-bat, he singled off Vern Bickford, but was left stranded. His second time up, there were runners at the corners with one out. He grounded to second, forcing the runner at second base, but beat the throw to first. A run scored, and Landrith had his first career RBI.
Landrith spent most of 1951 with Buffalo in the Triple-A International League but was overmatched at the plate, batting only .191. Nevertheless, he was called up to the Reds late in the season and started four games with Cincinnati. He went 5-for-13. The following season, the "squeaky-voiced holler guy from Michigan State"13 was with Tulsa in the Double-A Texas League and batted .300. He again joined Cincinnati in September, and this time got into 15 games, batting .260. His best game that season was on September 10, when he hit safely in each of his first four at-bats against the Braves. For the night, he went 4-for-5 with a double as the Reds won, 6-5 in 10 innings.
Landrith spent each of the next three seasons with Cincinnati, but played in only 143 games over all. In 1953, he backed up Andy Seminick and started 41 games. He batted .240 with three home runs and 16 RBIs. His first big league homer came off Chicago's Bubba Church leading off the top of the sixth inning at Wrigley Field in an 8-4 Cincinnati loss.
In 1954, with Seminick starting 75 games behind the plate and rookie Ed Bailey 53, Landrith started only 26. However, he made the most of his opportunities. On July 19, the Redlegs were playing the Giants at Crosley Field and Harry Perkowski was pitching a masterpiece for the home team. When Landrith replaced Seminick in the 11th inning, his batting average stood at .190 (8-for-42), and it had taken him parts of five major-league seasons to reach the 100-career-game mark.
The game was scoreless entering the bottom of the 12th inning. With one out, Landrith stepped in against the Giants' Al Corwin. After taking the first pitch for a ball, he slammed the second into the 28th row of the right-field bleachers. The Reds had a 1-0 win and Landrith had his fifth homer of the season. Although his batting average stood at only .209, more than half of his hits were home runs and his slugging percentage stood at .558. The homer was no cheapie, but it was his last of the season. He ended the year with a .198 batting average (16-for-81) with five homers and 14 RBIs in 48 games.
On April 30, 1955, Seminick and three other players were traded to the Phillies for catcher Smoky Burgess and two other players. Burgess was installed as the first-string catcher and Landrith started only 20 games during the season. Appearing in 43 games, he made 98 plate appearances, batting .253. Although a backup, he was doing well at the plate until he suffered a broken collarbone in an exhibition against Cleveland on June 26 and missed two months. After his return, he slumped and finished the season with only four homers and seven RBIs.
"I knew it was a homer when I heard the crack of the bat. Boy what sweet music that was." Cincinnati first-base coach Jimmy Dykes, May 8, 1955.14
The 1955 season was one with few highlights for Landrith, but he had timely home runs. On May 8, he started the second game of a doubleheader against the Cubs at Crosley Field. It was only his fourth start in the Reds' first 23 games. It would prove the most memorable. Entering the bottom of the sixth inning, Landrith knotted the score, 3-3, with a homer off Bob Rush. The score continued at 3-3 into the ninth inning. Those in the crowd of 15,086 who stayed for the last out would not be disappointed. Harry Perkowski came on in relief for Rush and the first batter he faced was his former batterymate, Landrith, who pulled the fourth pitch of the at-bat over the right-field fence and the Reds had a come-from-behind win. It would be more than three months until his next meaningful blast, an eighth-inning pinch-hit homer on August 29 off Robin Roberts that tied a game between the Reds and Phillies. The Reds went on to win the game, 4-3.
After the 1955 season, Cincinnati traded Landrith to the Chicago Cubs for Hal Jeffcoat. Cincinnati manager Birdie Tebbetts, for whom Landrith had grown to have great respect, said, "He's a good receiver with sufficient experience, he's a pepperpot behind the plate, and he's a better than average hitter with good power. If I didn't have a good left-handed hitter like Smoky Burgess catching for me, I'd never have let Hobie go."15
The left-handed-hitting Landrith was given opportunities in the early part of the 1956 season and made the most of them. He started five of his team's first six games and was batting .400 (6-for-15) after going 5-for-9 against the Reds in a three-game series at Wrigley Field, "because I had a pretty good idea of what sort of pitch would be coming."16 However, Landrith's bat cooled off and although he appeared in a career-high 111 games, he batted only .221 and was once again on the trading block.
The Cubs traded Landrith to the Cardinals after the 1956 season. He was part of an eight-player deal. Once again, he was a backup at St. Louis, getting into 75 games in 1957, batting .243 with 3 homers and 26 RBIs. For the first time, Landrith was with a contender; the Cardinals finished in second place with an 87-67 record. He became the personal catcher for Sad Sam Jones down the stretch. On September 5, Jones pitched a four hitter and Landrith went 2-for-4 with three RBIs, as the Cardinals defeated the first-place Braves 10-1 to pull within 6½ games of the league lead.
Ten days later, In the second game of a doubleheader against Pittsburgh on September 15, Landrith again caught Jones and the Cardinals won 11-3 to pull within 2½ games of the league-leading Braves. Landrith went 3-for-5 with three RBIs. But the Cardinals were not able to gain any further ground and finished the season eight games out of first place.
Landrith's second year with St. Louis was disappointing. His average dropped to .215 in 70 games. The Cardinals finished tied for fifth place with a 72-82 record. At the end of the season, Landrith was traded to the San Francisco Giants with Billy Muffett and Benny Valenzuela for Ernie Broglio and Marv Grissom.
"Hobie seems to be the spirit of the team, with a line of chatter that can be heard from the bleachers."17
Landrith was with the Giants for three seasons. He was the regular catcher in the first season and the team made a run at the pennant. He had been at first expected to back up Bob Schmidt behind the plate, but his ability to handle pitchers made him a regular. He was also known for his talkative nature behind the plate. In 1959, Landrith batted .251 and had career highs in runs (30), hits (71), and doubles (14). Sports Illustrated said his main value was in handling the pitching staff, particularly Sad Sam Jones. Jones and Landrith had been teammates at Chicago and St. Louis and in 1959 with the Giants, Jones had his best season, going 21-15 with a league-leading 2.83 ERA. On September 17, Jones (making a rare relief appearance) and Landrith entered the game in the eighth inning with the Giants ahead 11-5. The Giants won the game 13-6 and extended their league lead over the Dodgers to two games with eight games remaining in the season. But the Giants lost their next five games and finished in third place.
Landrith was expected to be the starter in 1960. However, a spring-training injury sidelined him, and he didn't start a game until May 2. Even though he was not expected to contribute much offensively, Landrith slumped to the point where he lost playing time. After his first 30 games, he was batting only .181, and Schmidt got most of the starts behind the plate. Landrith's bat warmed up over the last three months of the season and he batted .280 after the disastrous start to raise his average for the season to .242. One of his starts in 1960 proved to be his most memorable day of the season behind the plate. On July 19, against the Phillies at Candlestick Park, rookie Juan Marichal made his debut for the Giants. Over the first six innings, 18 Phillies came up and 18 Phillies were retired. Marichal lost his opportunity for a perfect game in the top of the seventh inning. Then, with two out in the eighth inning and the Giants leading 2-0, Clayton Dalrymple broke up the no-hitter with a single. It was the Phillies' only hit. Marichal went on to complete the 2-0 shutout.
The 1961 season was Landrith's last with the Giants. In the offseason, they had acquired Ed Bailey from Cincinnati. Bailey, like Landrith, batted from the left side, very much a plus at San Francisco's Candlestick Park. They had also added rookie Tom Haller, with whom Landrith formed a lasting friendship. Landrith started only 18 games in 1961, batting .239 in 71 at-bats. At season's end he was not protected in the expansion draft.
On October 10, 1961, the New York Mets selected Landrith with their first pick in the expansion draft. Although he would gain a certain amount of fame as the Mets' first draft pick, he was with them a relatively short time before being sent to the Baltimore Orioles for Marv Throneberry. With the Mets Landrith batted .289 with one homer and seven RBIs.
His days with the Mets provided few highlights, and his defense was not quite as advertised. He made the first of his errors on Opening Day, overthrowing second base on an attempted steal, and had three passed balls in 21 games behind the plate with New York. His passed-ball ratio with the Mets was far worse than his prior career mark of one passed ball per 19 games caught.
But there was one memorable day — May 12. In the opening game of a doubleheader against the Braves at the Polo Grounds, Landrith entered the contest as a defensive replacement in the eighth inning and came to bat for the first time with two outs and a runner on first in the bottom of the ninth. Warren Spahn of the Braves had a 2-1 lead. Landrith hit the ball neither long nor far, but his fly ball down the short right-field line had just the distance to clear the fence near the foul pole and the two-run homer gave the Mets their sixth win of the season. It was the third walk-off homer of his career.
The Mets won the second game as well for their first-ever doubleheader sweep. Landrith was behind the plate, and the score was 7-7 going into the ninth inning. Gil Hodges hit the Mets' second walk-off homer of the day. Landrith went 1-for-3 to bring his average to .409. Relief pitcher Craig Anderson was credited with wins in each game, bringing his record to 3-1. Anderson would never win another game. He lost his last 16 decisions in 1962 and went winless in three decisions over the following two seasons, establishing a record (since broken) for consecutive losses by a National League pitcher.
Baltimore needed Landrith's services because regular catcher Gus Triandos was injured. Landrith got into 60 games with the Orioles and batted .222 with 4 homers and 17 RBIs. His last start of the 1962 season, on September 12, was his longest game — 16 innings. The Orioles faced the Washington Senators that evening, and Tom Cheney set a major-league strikeout record with 21 strikeouts (albeit in extra innings). In the bottom of the eighth inning, Landrith became one of Cheney's victims.
In May 8, 1963, Landrith was sold to the Washington Senators. Washington was his last stop as a player. In 42 games with the Senators, he batted .175 with one homer and seven RBIs. After leaving the Senators as a player, he stayed on as a coach for former Mets teammate Gil Hodges. He left baseball after the 1964 season.
For his career, which included parts of 14 seasons, Landrith batted .233 with 34 homers and 203 RBIs in 772 games.
Hobie played for several managers during his major-league career, and his favorite was Birdie Tebbetts, for whom he played in Cincinnati. The two had first met when Landrith was a schoolboy in Detroit, working out with the Tigers and Tebbetts was catching with the Tigers. Landrith would mimic the infectious spirit displayed by Tebbetts, a chatterbox behind the plate. It was Tebbetts who instilled in Landrith the need to communicate effectively with pitchers. Hobie explained: "Birdie told me once that when a pitcher gets in trouble, call time out and talk to the guy. Even if you don't know what his trouble is, he said tell him something, anything, to get his mind off his troubles."18 
Landrith remembered that first day of spring training with the New York Mets in 1962 when Casey Stengel came onto the field looking like a character out of a Norman Rockwell painting — "on pant leg up, one down. His socks were a mess. His hat was cocked,"19 — and shared his wisdom with his new team. Speaking with Everett Feay of the Fresno Bee in 1966, Landrith said, "I can't copy his style, but he started out with, 'Fellas, there is one or two reasons why you are here. Either you are a younger fella that is not good enough to take the place of an older fella, or you're an older fella replaced by a younger fella and you want to go on in the game. We're gonna win. Whatever your problems, we're gonna correct them and win. I'm used to winning, and we're gonna win here and we're gonna correct your problems and win' He went on from there."20
Stengel's lessons were not lost on Landrith. On June 10, 1963, when he was with Washington, Claude Osteen was shutting out the Yankees, 1-0, in the top of the ninth, and the Yankees had runners on second and third with one out. Two right-handed batters were coming up and manager Hodges was tempted to remove the left-handed Osteen. But Landrith reminded Hodges of a lesson he learned from Stengel: In that situation, go with your best guy and have him pitch inside and induce the batter to pop up. Harry Bright, the next batter, did pop up for the second out, and Osteen retired Hector Lopez on a liner to right field for his victory. Speaking with Harvey Zucker of the Jersey Journal in 2003, Landrith remembered, "Casey would say throw the first pitch to the first batter at the belt buckle. The batter will be so surprised he won't be able to resist and will pop it up. Then throw the next batter a sinker low and away." Things worked out the right way and "Osteen thought I was someone special after that."21
During the offseasons toward the end of his playing career, Landrith worked as the business manager at a hotel near his home in California. After his playing years, he worked in public relations with the Reynolds C. Johnson Company, a distributor for Volkswagen of North America. He managed public relations for an organization serving more than 50 dealerships in California, Utah, and Nevada.
Landrith's son David, another catcher, was selected out of high school in the sixth round of the 1979 draft by the Cleveland Indians. He decided to go to college at the University of Arizona and was drafted by the Kansas City Royals in the 12th round of the 1983 draft. He batted .242 in two minor-league seasons. A generation later, David's daughter Robin was the catcher for the Baylor University women's softball team.
Landrith and his wife relocated to Sunnyvale, California, when he was with the Giants and they raised their six children there. He retired from Volkswagen after 30 years and remained part of the Giants family, appearing at many events and reunions over the years.
Last revised: December 1, 2018
This biography appeared in "Time for Expansion Baseball" (SABR, 2018), edited by Maxwell Kates and Bill Nowlin.
Sources
In addition to the sources included in the notes, the author used Ancestry.com, Baseball-Reference.com, Hobie Landrith's player file at the National Baseball Hall of Fame and Museum, and the following:
Baker, Bob. "Detroit Star Wanted Man," Dayton Herald, September 8, 1948: 26.
Swope, Tom. "No Giant Sees Third Against Perkowski," Cincinnati Post, July 20, 1954.
Author interview with Hobie Landrith, November 19, 2013.
Notes
1 Jack Bluth "Speaking of Sports," San Mateo (California) Times, October 30, 1963: 13.
2 Ritter Collett, "Journal of Sports," Dayton (Ohio) Journal Herald. March 12, 1949: 6
3 "After Prep Job," Detroit News, March 31, 1945: 11
4 Earl Lawson, "Seven Landrith Brothers All Catchers," Cincinnati Times-Star, March 7, 1953
5 Bob Latshaw, "6 Months Old and Fated to Catch," Detroit Free Press, July 31, 1946: 14.
6 Bob Baker, "Detroit Star Wanted Man," Dayton Herald, September 8, 1948: 26.
7 "Hobey Costs Mates a Feed," Detroit Free Press, August 23, 1948: 17.
8 Edgar Hayes, "Lindley to Play First for Hearst Stars," Detroit Times, August 24, 1948: 18-C.
9 Cy Kritzer, "Landrith Eyed Tigers Until House Received Big Bonus," The Sporting News, April 25, 1951: 25.
10 George Maskin, "Rookie's Big Night," Detroit Times, April 29, 1949: 26-C.
11 John L. Ferguson, "Landrith's Sock Surge Sparks Tulsa's Climb," The Sporting News, August 13, 1952: 31.
12 "Landrith, Rookie Catcher, Makes Debut with Reds," The Sporting News, August 9, 1950: 4.
13 Ferguson, "Landrith's Sock Surge."
14 Earl Lawson, "Hobe's Homers Give Redlegs Split with Cubs," Cincinnati Times Star, May 9, 1955.
15 Edgar Munzel, "Chiti-Landrith Catching Rivalry to Be Renewed by Cubs Mates," The Sporting News, January 11, 1956: 14.
16 Tom Swope, "Ex-Red Hottest Cub," Cincinnati Post, April 24, 1956
17 Sports Illustrated, April 11, 1960.
18 Jack Bluth, "Speaking of Sports," San Mateo Times, April 27, 1966: 41.
19 Keven Manahan, "A Real Original," Newark Star Ledger, November 11, 2006.
20 Everett Feay, "Landrith, Retired Giants Catcher, Finds It Hard to Sit on Sidelines," Fresno Bee, April 17, 1966: 12-S.
21 Harvey Zucker, "Hobie Knows: Losing's Not Easy," Jersey Journal, May 16, 2003.
Born
March 16, 1930 at Decatur, IL (USA)
If you can help us improve this player's biography, contact us.
https://sabr.org/sites/default/files/22%20-%20Landrith%20-%20DL.jpg
600
800
admin
/wp-content/uploads/2020/02/sabr_logo.png
admin
2018-10-23 14:52:36
2021-09-24 09:35:57
Hobie Landrith