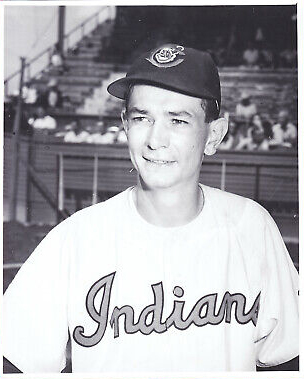 ---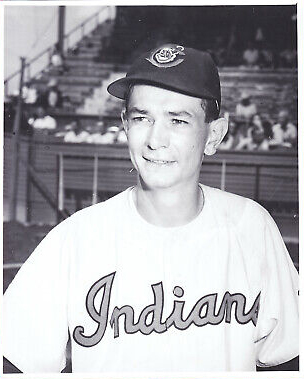 Stan Pawloski spent his entire career in the minor leagues save for two games with the Cleveland Indians in 1955. His journey to the majors wound through half-a-dozen minor-league towns. Along the way, he earned the distinction of being called a "can't-miss" prospect and voted to three All-Star teams.
That made him among the last generation of prospects to reach the majors from the anthracite coal region of Pennsylvania, a proving ground for some 100 major-leaguers between 1876 and 1960 – a distinctive group that included Hall of Famers Christy Mathewson, Hughie Jennings, Stan Coveleski, and Ed Walsh.1
Stanley Walter Pawloski was born September 6, 1931, in Newport Township, Luzerne County, Pennsylvania. He was the son of Walter and Anna (Kiejna) Pawloski, Polish Catholic immigrants who came to the United States in 1911.2 Pawloski had three siblings: an older brother, Edmund; an older sister, Leona; and a younger sister, Theresa.3 He grew up in the small town of Wanamie, where his father worked as a coal miner for the Blue Coal Corporation.4 Stan's mother died of a cerebral hemorrhage when he was seven years old.5 Three years later, in 1941, his father married Pauline Knapp, a sewing machine operator who raised the Pawloski children as if they were her own.6
"Growing up in the coal region can't help but make you physically and mentally tough," Pawloski said, recalling his childhood. "It wasn't an easy life. The coal companies owned everything – the mining operations, stores, homes and even the miners themselves. The 1940s were especially difficult because the mines were closing down and there wasn't enough work for my father."7
Pawloski vowed to escape the deadly working conditions, meager wages and labor conflict experienced by his father. Sports offered a much more attractive alternative to a life in the coal pits, so he devoted his adolescence to improving his athletic ability. Stan attended Newport Township High School, where he starred in three sports. He was a stellar halfback in football as a junior and senior, gaining recognition on the local and state levels.8 Stan was just as successful in basketball as a high-scoring forward who led Newport Township to two successive Class A championships and earned First-Team All-Scholastic honors in the tough Wyoming Valley Conference.9 But his first love was baseball.
Beginning at age 14, Pawloski played shortstop for his high school team. By his senior year, Stan, 6-foot-1 and 170 pounds, was the best fielding and hitting player in the Wyoming Valley Conference and was being called a "can't miss" prospect.10 But his proving ground came in the summers with semipro anthracite league teams in Newport Township and Nanticoke. These were the same teams that had produced Pete Gray, the one-armed outfielder who played for the 1945 St. Louis Browns, and Steve Bilko, a slugging first baseman with the 1949-54 St. Louis Cardinals.11
Sponsored by the local coal companies and Catholic churches as a healthy release that might otherwise be devoted to labor agitation, the anthracite leagues attracted hundreds of spectators as well as pro scouts who relished the aggressive play and high-scoring nature of the Sunday afternoon contests. Pitchers didn't bear down until the late innings and only when the score was close. Sliding into second base with spikes flying high to break up a double play, throwing at a team's best hitters to intimidate them, and barreling over the opposing catcher on a close play at the plate were common. All was forgiven at the end of the game, when the players from both teams would split a keg of beer and boast of their most recent performances.12
Despite competing against coal miners who were twice his age, the teenaged shortstop routinely collected two or three hits each game, many of them for extra bases. The scorebook for the Glen Lyon Condors indicates that Pawloski hit .425 as a high school junior and was the best fielder on a team that won the 1948 Wyoming Anthracite League championship.13
"I was the youngest player on those anthracite teams, so I never hung around for the keg tapping after the game," Pawloski chuckled. "Instead, the manager handed me my five bucks and I'd head home feeling like a millionaire!"
In the spring of 1949, Pawloski had to make a difficult decision between college and pro baseball. Offered football scholarships to the University of Pittsburgh, the University of Georgia, and Temple University, Stan signed a letter of intent to attend Pitt.14 But Joe Kelly, a Wanamie neighbor, tried to persuade him to play pro baseball instead by arranging a workout with a local minor league team. Kelly was a bird dog for Mike McNally, president of the Wilkes-Barre Barons, the Cleveland Indians' Class A affiliate in the Eastern League. McNally was also the chief scout for the Indians. Once he saw Pawloski in the field and at the plate, the Barons president was determined to sign him.15
Stan struggled with the decision. He wanted to go to college, and Pitt seemed like the best place for him. Some of his former high school teammates were already on the football squad, and alumni from the Wyoming Valley were lobbying him to play for the Panthers. Pitt head coach Mike Milligan ran a single-wing formation, enticingly ideal for Pawloski, a single-wing tailback. At the same time, McNally and Kelly, who desperately wanted the $1,000 he would be paid if Stan signed with the Indians, continued to pressure the youngster.
"I was not a great student because my mind wandered in class," recalled Pawloski. "Nor did my father push me to do well. I knew I would really have to hit the books in college and with a football commitment, I didn't know if I would make it academically. I just had more confidence in my baseball ability."
On June 9, 1949, the night of his high school graduation, Pawloski signed with Cleveland for $4,500, much less than he would have gotten with another organization.16 Twenty-four hours later, he played his first professional game for the Stroudsburg (Pennsylvania) Poconos of the Class D North Atlantic League.17 Pawloski, a third baseman, was hitting at a .340 clip by August 21, which was designated by the Poconos as "Stan Pawloski Day" at the ballpark. An estimated 300 friends from Newport Township were among the 1,054 fans in attendance to watch the Poconos sweep a doubleheader from the Lebanon (Pennsylvania) Chix. Between games, Pawloski was feted by a committee from his hometown and presented with a variety of gifts, including a fielder's glove, travel bag, and a $200 U.S. Savings Bond.18 He completed the 1949 season with a .329 batting average, .469 slugging percentage, .389 on-base percentage, and .858 on-base plus slugging percentage (OPS), helping the Poconos capture the North Atlantic League championship.
During the next three years, Pawloski rose steadily through the Cleveland farm system. In 1950 he played at Pittsfield, Massachusetts, in the Class C Canadian American League, where he batted .270 with a .932 fielding percentage.19 Promoted to Cedar Rapids, Iowa, of the Class B Three-I League in 1951, Stan opened the season at third base, then moved to second base.
At the end of April, Pawloski was batting .467 to lead the Three-I in hitting.20 While he remained the league's best hitter in May, Stan's average dropped to .400 yet dramatically increased his run production. Manager Kerby Farrell moved the second baseman into the cleanup spot, where he responded with a three-run homer and five RBIs in an 11-8 loss against Davenport on May 18. The performance earned him the nickname "Stan the Man," after Stan Musial, one of Pawloski's boyhood heroes.21 Still batting cleanup in June, Stan finished the month with a .341 average, tops in the league, with six home runs and 37 RBIs.22
Pawloski's bat cooled considerably during the last two months of the season, and he finished with a .279 batting average, .417 slugging percentage, .389 OBP, and .806 OPS. He also collected nine home runs and 75 RBIs in 508 plate appearances. Those statistics and his .929 fielding percentage earned him a spot on the Three-I All-Star Team as well as a promotion to Reading, Pennsylvania, in the Class A Eastern League.23
When he was promoted to the high minors, Pawloski discovered that the talent was not as stark as in the lower levels of the farm system. He quickly realized that he must take advantage of every opportunity that came his way if he hoped to make the majors. Stan was fortunate that Kerby Farrell, his manager at Cedar Rapids, was also promoted to Reading. Farrell would give Pawloski every opportunity to develop his skills.
Farrell, a journeyman minor-leaguer with two years of big-league experience, respected Stan's ability. He also saw a younger version of himself in the soft-spoken Pawloski. Like Farrell, Stan was an exceptionally talented infielder but had to work at his hitting. Pawloski was also extremely coachable and proved to be a star pupil for Farrell, a remarkable teacher-coach who would go on to become a three-time winner of The Sporting News' "Minor League Manager of the Year" award (1954, 1956, and 1961) and win championships in the International League (1954) and American Association (1956).24
Under Farrell's tutelage, Pawloski had another fine season in 1952. Stan hit ..271 for Reading with seven home runs and 63 RBIs, and was dropped to the sixth slot in the batting order. But his scrappy defense and .981 fielding average again earned him the label of a "can't-miss" prospect and a second All-Star selection, this one in the Eastern League.25
"I never thought Stanley was given the credit he deserved as a hitter," said Joe Altobelli, a teammate of Pawloski's at Reading. "He was one of the best-hitting second basemen in the league and a major reason we contended in 1952. Stanley was a gap hitter who could also move runners. I would've hit him much higher in the lineup than sixth," added Altobelli, who later managed the San Francisco Giants and Baltimore Orioles.26
After the season, Cleveland invited Pawloski to their spring training camp in Tucson, Arizona. But the military intervened, and Stan spent the '53 season at Fort Lee in Virginia, where he played second base for the camp's baseball team. Batting second, Pawloski hit .320, with eight homers and 70 RBIs in the 80-game season.27
"Stan is always driving himself," said pitcher Chet Nichols in a June 4, 1954, interview with the Fort Lee Traveler. "When he plays, he plays hard. His greatest asset is his glove, and he's the best I'd ever seen at executing the hit-and-run. Stan has to make it. Without a doubt he's a Major Leaguer," added Nichols, who served in the military between stints with the Milwaukee Braves.28
Pawloski was still in the Army when the 1954 season began. But he benefited from the fact that baseball was a seasonal occupation and the military allowed men with seasonal jobs to be discharged 21 months after they were drafted. Cleveland expedited Pawloski's discharge by sending a letter to the commanding officer at Fort Lee stating the team's intention to call him up to the major leagues.29
Stan initially was assigned to Triple-A Indianapolis of the American Association, where he was reunited with his Reading manager Kerby Farrell and teammates Joe Altobelli and Rocky Colavito. Playing second base, Pawloski batted a solid .281 with a .348 OBP, .366 SLG, .714 OPS, and a .979 fielding percentage in 55 games.
"I had a rude awakening when I was promoted to Indianapolis," Stan admitted. "I was getting my hits, but they were line drives down the right field line because I just wasn't getting around on some of those pitches. But Kerby Farrell, my manager, stayed with me."
The 22-year-old Pawloski also spent 30 days with Cleveland, though he didn't see any playing time.30 With such star performers as Bobby Avila, Al Rosen, and Vic Wertz and future Hall of Famers Larry Doby, Bob Feller, and Bob Lemon, the Tribe won 111 games (an American League record at the time) and clinched the pennant. The team outdistanced the second-place Yankees by eight games.
Cleveland's general manager Hank Greenberg signed Pawloski to a major-league contract for 1955, but Pawloski began the season at Indianapolis.31 Statistically, the '55 campaign was his best season in pro ball, as he sported a .267 batting average, .429 SLG, .345 OBP, and .774 OPS. He also collected 131 hits, including 23 doubles, 14 home runs, and seven triples, drove in 80 and fielded a rock-solid .972 in 103 games at second base. Stan would be named to his third and final All-Star squad that year. But his biggest thrill came in late September, when Cleveland promoted him to the majors for their final two games of the season against the Detroit Tigers.
On Saturday, September 24, Pawloski made his major-league debut in the second game of a doubleheader at Detroit's Briggs Stadium. Starting at second base and batting in the sixth slot for the Indians, Pawloski went hitless in four plate appearances against Tigers pitchers Ned Garver and Paul Foytack in a 7-0 Cleveland victory. The next day he collected his first and only major-league hit in his eighth and final at-bat. It was a single and came in the top of the ninth inning off Tigers southpaw Bob Miller in a 6-2 Indians loss.32 He played errorless ball in both games while handling 12 chances.
After the '55 season, Stan married his high school sweetheart, Dorothy Kashatus, and enrolled at Temple University in Philadelphia. He planned to earn a degree in physical education so he could teach and coach at the high school level when his playing career ended.33
Pawloski believed he would get another shot at the majors in 1956 because the Indians were rebuilding. Invited to spring training that year, Stan turned in an outstanding performance at second base.34 Third baseman Al Rosen, a great power hitter but not much of an infielder, recalled that he was so impressed by Stan's defense that he told him, "If I could field like you, I'd be making $100,000 in this game! Stan looked at me and said, 'If I could hit like you, I would have been called up sooner.' I think he was right, too."35
There was no place for Pawloski in the Cleveland lineup. The Indians already had two veteran All-Stars in Rosen and second baseman Bobby Avila. At the end of spring training, Greenberg sent Stan back to Indianapolis with the promise that if Avila or Rosen were injured, he would be called up. It never happened.
"It's a shame that Stanley didn't get more than that one opportunity," said Rocky Colavito, who was also promoted to Cleveland in 1955 and went on to star for the Indians and the Detroit Tigers. "Stanley was a hard-nosed ballplayer for a quiet guy. He was also a team player. Never promoted himself. (Manager) Kerby (Farrell) liked that about him and gave Stanley the opportunity to develop. He just never got the same chance with Cleveland."36
Despite hitting over .300 at the Indians' big-league camp in 1956, Pawloski was reassigned to Indianapolis, where he switched to third base.3737 His roommate that season was Roger Maris, a 21-year-old outfielder who was just as introverted as Stan.38 "We all knew that Roger was going to be a great player," said Stan. "He hit around .300 that season with 17 homers and 70-some RBIs. He also had a strong arm and ran the bases well. But if you told me that Roger was going to break Babe Ruth's single-season home run record, I would never have believed it. He was even more soft-spoken than me, and all the media attention must've been very hard for him to handle."
Stan began the 1956 campaign with a hot bat, hitting .302 with eight doubles, a triple, seven homers, and 30 RBIs at the end of May. Still, he was taking too many pitches for strikes.39 "In June I went into a bad slump," Stan recalled. "I was going crazy. I started wearing glasses, changing my batting stance. I never was able to get back on track and ended up with a .242 average." Still, Pawloski's steady play at second and third base and .966 fielding percentage helped Indianapolis capture the Junior World Series, where they swept Rochester of the International League.40
In 1957, Pawloski was reassigned to San Diego of the Pacific Coast League in exchange for Bobby Usher, who had already played four seasons with the Cincinnati Reds and had hit .350 in the PCL the previous year.41 The move was difficult for Stan not only because he was replacing San Diego's most popular player but because Altobelli, Colavito, and Maris were all promoted to Cleveland, along with his former manager Kerby Farrell. At the same time, Pawloski realized that if he performed well in San Diego, Farrell would promote him to Cleveland. Instead, Stan was platooned at second base and, in June, demoted to Double-A Mobile, Alabama, the perennial cellar-dweller of the Southern Association.42 Pawloski played one more season at Mobile, where he batted .238 with a .976 fielding percentage in 143 games.
"Mobile was a step down," he admitted. "I knew I was no longer in Cleveland's plans. I could see that they were signing younger players for more money. I was told that these 'bonus babies' had to get playing time. It had been the same way with me when I was coming up in Indianapolis." Pawloski, at the age of 27, realized that he was being used to fill out the roster and share the benefit of his experience with younger prospects. With the reserve clause still in effect, he had no other option but retirement.
After his playing career ended, Pawloski and his wife settled in Philadelphia. He took a job with the Penn Ventilator Company as a sales representative. The couple began a family which eventually grew to four children: twin boys, Jim and Ken (born in 1962), Judy (1965), and Amy (1971). A devoted father, Stan spent countless weekends and evenings as a coach and mentor to his children. His sons earned football scholarships to the University of Delaware. Amy attended Villanova University, where she captained the Division I softball team.
"Baseball taught me that life's a journey and that the beginning of that journey is more fun than the ultimate goal," said Stan, age 91, who is enjoying retirement. "Things worked out for the best after my playing career ended. I was fortunate to get a good job where I worked for 40 years. I was blessed with a great wife, four wonderful children and 12 grandchildren. I couldn't be any happier."
Acknowledgments
This biography was reviewed by Darren Gibson, Rory Costello, and Mike Eisenbath and fact-checked by Terry Bohn.
Photo credit: Cleveland Indians Photo Pack, 1955.
Sources
In addition to the sources mentioned below, the author also interviewed Stan Pawloski, his uncle, in person on June 16, 1999. Additional information came from Pawloski's player file at the National Baseball Hall of Fame and Library and Baseball-Reference.com.
Notes
1 William C. Kashatus, Diamonds in the Coalfields: 21 Remarkable Baseball Players, Managers, and Umpires from Northeast Pennsylvania, Jefferson, North Carolina: McFarland & Company (2002): 1-2.
2 "Walter Pawloski," 1920 United States Federal Census.
3 "Obituary: Mrs. Ann Pawloski Dies at Hospital," Wilkes-Barre (Pennsylvania) Times Leader, August 24, 1938: 14.
4 "Obituary: Walter Pawloski," Wilkes-Barre Times Leader, July 19, 1971: 25.
5 "Obituary: Mrs. Ann Pawloski."
6 "Obituary: Pauline A. Pawloski," Wilkes-Barre Times Leader, February 9, 2001: 8.
7 Stan Pawloski, interview, Philadelphia, Pennsylvania, June 16, 1999. Unless otherwise indicated, all quotations attributed to Pawloski come from this interview.
8 "1948 Wyoming Valley All-Scholastic Football Team," Wilkes-Barre Sunday Independent, December 12, 1948: 19.
9 "Wyoming Valley 1949 All-Scholastic Squad," Wilkes-Barre Sunday Independent, March 25, 1949: 21.
10 Jim Riley, "Pawloski Selects Professional Baseball Instead of College," Stroudsburg (Pennsylvania) Daily Record, July 12, 1949: 13.
11 Kashatus: 26, 38.
12 Kashatus: 25-28.
13 "1948 Glen Lyon Condors Scorebook," Papers of John Dada Kashatus, Manager and Sponsor.
14 "Pawloski to go to Pittsburgh U," Wilkes-Barre Times Leader, December 18, 1948: 5.
15 Riley, "Pawloski Selects Professional Baseball Instead of College."
16 "Pawloski Joins Cleveland Farm Team," Wilkes-Barre Times Leader, June 27, 1949: 8.
17 "Pawloski Tabbed a Future Star," Wilkes-Barre Times Leader, July 19, 1949: 13.
18 "Pawloski Day to be Noted," Stroudsburg Daily Record, August 22, 1949: 12. "Varhely Hurls Deciding Win Over Lebanon," Stroudsburg Daily Record, August 22, 1949: 12.
19 Bob Kurland, "Stan's Booming Bat, Educated Glove Leading Him to Cleveland," Fort Lee Traveler (Petersburg, Virginia), June 4, 1954: 12.
20 "Pawloski's .467 Average Leads Three-I," Cedar Rapids (Iowa) Gazette, May 6, 1951: 53.
21 Gus Schrader, "Indians Lose, 11-8; Azamar Tests Davenport Tonight," Cedar Rapids Gazette, May 19, 1951: 4.
22 "Pawloski in Lead Again," Cedar Rapids Gazette, June 24, 1951: 39.
23 "Coleman, Pawloski on Three-I All-Star Team," Cedar Rapids Gazette, September 2, 1951: 4-1.
24 Andrew Sharp, "Kerby Farrell," Society for American Baseball Research Biography. https://sabr.org/bioproj/person/kerby-farrell/
25 "Four Reading Players Named on Eastern Managers' Team," Reading (Pennsylvania) Times, September 5, 1952: 28.
26 Joe Altobelli, phone interview, Rochester, New York, July 10, 2001.
27 Kurland, "Stan's Booming Bat, Educated Glove."
28 Kurland, "Stan's Booming Bat, Educated Glove."
29 Lester Koelling, "Pawloski 'Move' Helps Pad Lead to 10 Games," Indianapolis News, June 30, 1954: 33.
30 "Cleveland Calls Pawloski Up," Progress Index (Petersburg, Virginia), June 15, 1954: 12.
31 "Agreement between Stanley Pawloski and the Cleveland Baseball Club," January 15, 1955. Online at MemorabiliaExpert.com. Retrieved, May 20, 2023.
32 "Boone, Miller Spark Tigers," Wilkes-Barre Times Leader, September 26, 1955: 13.
33 "Student Hopes to Gain Post with Cleveland's Ball Club," Temple University News, January 15, 1956: 12.
34 "The Runner Was Safe!" Arizona Daily Star, March 21, 1956: 25.
35 Al Rosen, phone interview, Rancho Mirage, California. April 3, 2001.
36 Rocky Colavito, phone interview, Reading, Pennsylvania, June 10, 2000.
37 Max Greenwald, "Hank Aguirre, Stan Pawloski Lead Triumph," Indianapolis Star, April 1, 1956: 45. Lester Koelling, "New Job Suits Stan Fine," Indianapolis News, April 2, 1956: 17.
38 Lester Koelling, "Omaha and Sun to Help Tribe Open Season," Indianapolis News, April 16, 1956: 28.
39 Lester Koelling, "Stan's Eyes Good Enough for Homer," Indianapolis News, May 30, 1956: 33.
40 Lester Koelling, "Tribesmen Climax Fantastic Drive With 7th AA Pennant," Indianapolis News, September 6, 1956: 43.
41 "Tribe Swings Swap with San Diego," News-Item, (Fort Myers, Florida), October 18, 1956: 11.
42 "Pesky Orders Extra bat work," Birmingham (Alabama) News, June 4, 1957: 13.
Born
September 6, 1931 at Wanamie, PA (USA)
If you can help us improve this player's biography, contact us.
https://sabr.org/wp-content/uploads/2012/01/Pawloski-Stan.jpg
379
304
admin
/wp-content/uploads/2020/02/sabr_logo.png
admin
2023-08-28 03:17:46
2023-08-29 15:18:01
Stan Pawloski