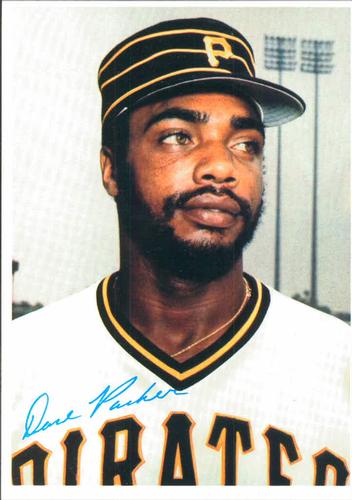 October 3, 1979: Pirates win nail-biter in 10th over Reds in Game 2
---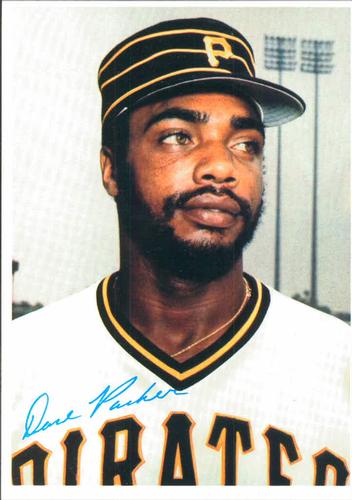 Game Two of the NLCS was another extra-inning nail-biter, with the Pirates again prevailing in extra innings by a narrow margin. Only for drama, this game outdid its predecessor on several counts. Clutch hitting, controversy, terrible baserunning, heroics: it had it all.
Chuck Tanner
selected
Jim Bibby
, a strapping, intimidating right-hander, as his starter. The veteran had enjoyed a good year in a dual starter-reliever role, winning 12 games and losing 4, with an ERA of 2.81 and WHIP of 1.140. Cincinnati manager
John McNamara
's selection, by contrast, was odd: he chose to pitch
Frank Pastore
, a 22-year-old right-handed rookie, who had not had a sterling year (6-7 with a 4.25 ERA) in this pressure-cooker game before this Wednesday afternoon crowd of 55,000. This was a must-win for the Reds, for the series moved to Pittsburgh after this. And this was not the same Big Red Machine that had dominated the NL throughout the 1970s.
1
Indeed, the Reds were amid a significant transition. Popular manager Sparky Anderson had paid with his job for the sin of finishing second to the Los Angeles Dodgers in 1977-78, and third baseman Pete Rose had been lost to free agency in the offseason. Although Ray Knight picked up the slack well at third, the Reds didn't hit too many homers or for notable average, but they took walks and hit the alleys at Riverfront well. Overall, their pitching was pretty good, the NL's fourth-best ERA. The sturdy rotation — Tom Seaver, Mike LaCoss, Fred Norman, Bill Bonham, and Paul Moskau — all had ERAs in the 3's. Pastore had turned in some key starts, but the bullpen was anchored by another hybrid, Tom Hume, who started a dozen games and came in to relieve in 45.2
After a fairly consistent start, the Reds spent most of the season chasing the Houston Astros for the division lead, and at one point were as many as 10½ games back. They clawed their way back to the top after the All Star break, and after a two-game sweep against their nemeses at Riverfront in Cincinnati on September 11-12, took the divisional lead, but they went on to drop two of three to the Astros in Houston on September 21-23. They nursed a 1½-game lead through the season's final week and did not clinch the title until Friday. Pastore delivered two victories during that week, including the road win against Houston.3
So perhaps this is what prompted McNamara to trust this crucial game to his rookie. In fact, his instincts had been spot-on: Pastore pitched seven solid innings and gave up only two runs, and one of those, anybody from Cincy would tell you, was bogus. The home team had gotten on the board first in the bottom of the second inning, when none other than Pastore hit a sacrifice fly to center after singles by Dan Driessen and Knight. The Pirates tied the game in the top of the fourth, but it could have been much worse for the Reds. Shortstop Tim Foli led off the inning with a single. Dave Parker also singled, and Foli stopped at second. This brought Willie Stargell to the plate, and he stroked a fly to deep left. George Foster looked as though he was going to make the catch, but the ball sailed over his head, bounced against the base of the wall, and right back into Foster's glove. Both runners advanced a base, but Stargell had not been watching the runner ahead of him and was almost to second when he had to make a desperate U-turn. A head-first dive back into first base couldn't beat the relay throw from Joe Morgan; he was out. The Pirates managed later to scratch over a run on a groundout by Bill Madlock, but that was it.4
The Bucs grabbed the lead in the top of the next inning. The leadoff hitter, Phil "Scrap Iron" Garner, laced a sharp, sinking liner to right-center. Reds right fielder Dave Collins bolted toward the ball, stretched way out, nabbed it, and then lost his balance and fell. He slid and tumbled before jumping up to show everyone the ball in his glove. It had been a highlight-reel catch, but second-base umpire Frank Pulli begged to differ. He signaled "safe," meaning that Collins had trapped the ball. McNamara stormed out of the dugout; Collins and other Reds screamed and hollered. Joe Morgan had to act as a demilitarized zone between Collins and Pulli. After a heated exchange, Pulli of course did not change his call, and the next batter, pitcher Bibby, laid down a perfect sacrifice bunt and moved Garner into scoring position. After Omar Moreno flied to center, Foli slammed a line-hugging double past Knight at third and Garner scored. Pirates 2, Reds 1.5
And there the game stood until the bottom of the ninth inning. With their backs to the wall, the Reds managed to tie it up. They almost did in their half of the eighth. Southpaw Grant Jackson in relief of Bibby got lefty-hitting Morgan to ground out. At this point Tanner, playing the percentages, brought in righty Enrique Romo to pitch to right-handed Dave Concepción, who promptly singled. As did right-handed Foster. So much for percentages. As ever in such situations, it was Kent Tekulve time, and the stringbean submarine hurler did indeed strike the dangerous Johnny Bench out … but it was on a wild pitch that moved the runners to second and third. After Romo intentionally put Driessen on, Knight flied out lazily to center.
Which set the stage for the dramatic bottom of the ninth. The Bucs could do nothing in their half. So the Reds had three outs left. After striking out César Gerónimo, Tekulve gave up back-to-back doubles to pinch-hitter Hector Cruz and Collins. With the score tied now, Tanner waved in left-hander Dave Roberts, who issued an "unintentional" intentional walk to Morgan. Tanner then lifted Roberts for Don Robinson, who had saved the bacon for him in Game One. Robinson retired Concepción on a swinging strikeout and Foster on a roller to second. For the second consecutive game, these teams were going into extra innings.
The Pirates lost no time in putting the Reds back in the hole in the top of the 10th. Against the new Reds pitcher, Doug Bair, it required only three batters. Moreno singled, Foli bunted him to second, and then Parker singled Moreno home. Wanting nothing to do with Stargell, the Reds put him on and got the next two batters out. Down a run, Cincinnati went quietly. Robinson struck out Bench, and got Driessen and Knight to fly out. Robinson got the win to go with his previous evening's save, and the jubilant Bucs were headed home to the "Family," only a win away from glory.6
This article appeared in "When Pops Led the Family: The 1979 Pitttsburgh Pirates" (SABR, 2016), edited by Bill Nowlin and Gregory H. Wolf. To read more game stories from this book at the SABR Games Project, click here.
Notes
1 All statistical data and play-by-play information in this article derived from baseball-reference.com.
2 thesportsnotebook.com/2014/09/1979-cincinnati-reds-sports-history-articles/.
3 Ibid.
4 John McCollister, Tales From the 1979 Pittsburgh Pirates Dugout: Remembering "The Fam-A-Lee" (New York: Sports Publishing, 2005), 84.
5 McCollister, 84-85.
6 A tragic sidelight to the 1979 "Family" Pirates is that two members of their pitching staff who played prominent roles in the NLCS later lost sons in tragic accidents. In 1985 John Candelaria's two-year-old boy fell into the family swimming pool on Christmas Day and never woke up from a coma that lasted six months. articles.chicagotribune.com/1985-04-25/sports/8501250206_1_john-candelaria-hands-christmas-morning. And Don Robinson's 30-year-old son was killed, along with his wife and three others, in an automobile accident in Kentucky on Christmas Eve in 2012. wsaz.com/home/headlines/Don-Robinsons-Son-Killed-in-Kentucky-Crash-184923501.html.
Additional Stats
Pittsburgh Pirates 3
Cincinnati Reds 2
10 innings
Game 2, NLCS
---
Riverfront Stadium
Cincinnati, OH
Box Score + PBP:
Corrections? Additions?
If you can help us improve this game story, contact us.
Tags
https://sabr.org/sites/default/files/ParkerDave.jpg
600
800
admin
/wp-content/uploads/2020/02/sabr_logo.png
admin
2018-05-18 11:59:21
2020-04-17 13:34:02
October 3, 1979: Pirates win nail-biter in 10th over Reds in Game 2