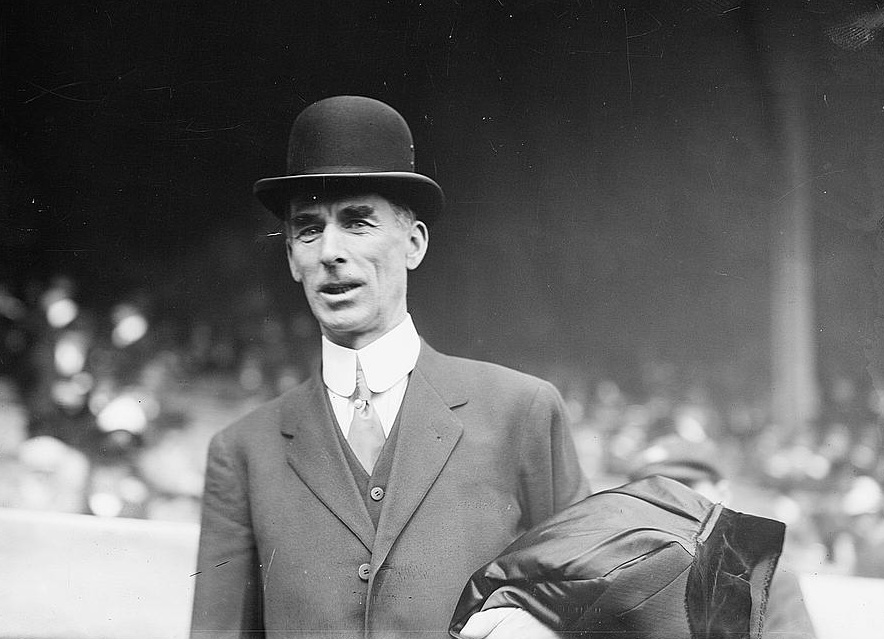 October 9, 1929: Double-X and Bucketfoot Al lead A's to Game 2 win in World Series
---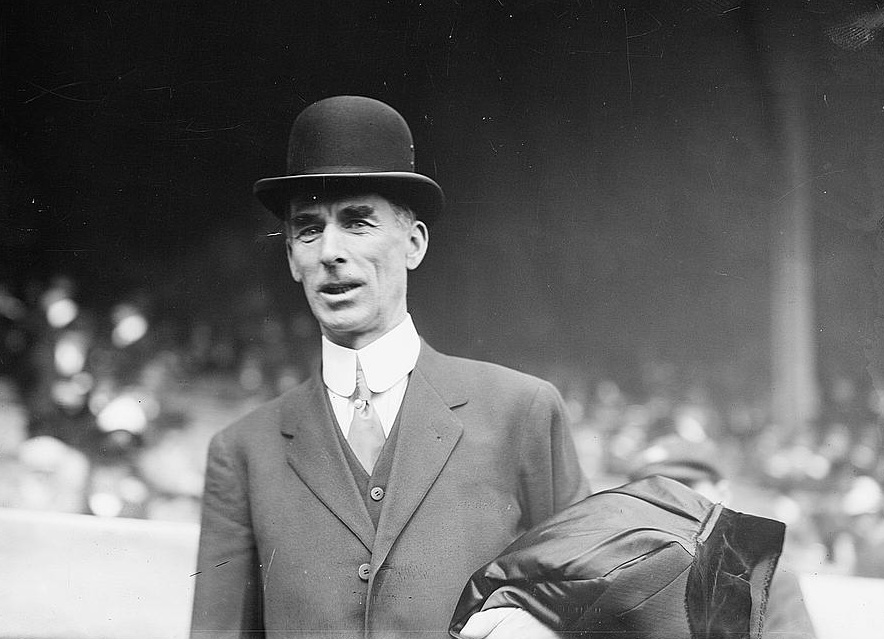 In Game One of the 1929 World Series, the Chicago Cubs set a Series record by striking out 13 times. Twenty-four hours later, they did it again, but this time they had a better excuse. In Game One the Cubs fell victim to Howard Ehmke, who recorded almost as many strikeouts in that game as he had during the entire regular season. In Game Two the whiffs were recorded by the pitchers who finished one-two in the American League in strikeouts in 1929.
Philadelphia A's owner-manager Connie Mack had shocked the baseball world by choosing the 35-year-old Ehmke, who had pitched only 54⅔ innings all season, to start Game One instead of George Earnshaw, who led the AL with 24 wins and ranked second in the league in strikeouts, or Lefty Grove, a 20-game winner who led the league in ERA and strikeouts. After Ehmke's record performance in beating the Cubs in the opener, Mack was coy about his choice to pitch Game Two. In his syndicated newspaper column, Mack refused to reveal his pitcher,1 while the Chicago Tribune had a full-page headline that blared in big capital letters, "Earnshaw or Quinn to Pitch for A's Today."2 Mack was said to be considering 46-year-old Jack Quinn because of the success Burleigh Grimes had against the Cubs that year, going 5-1 with a 2.29 ERA; Quinn, like Grimes, had been "grandfathered in" and allowed to continue throwing the spitball after the pitch was banned in the major leagues in 1920.3 But Mack settled on Earnshaw, while Cubs manager Joe McCarthy went with his ace, Pat Malone, who had led the National League in wins and strikeouts.
Game Two was played on "a day that was no sort of day for any sort of ball game," according to the Tribune's Westbrook Pegler. "The wind bustled in off the lake [Lake Michigan], cold and aggressive, and the flags on the masts around the eaves of the ballpark stood out like boards all afternoon."4 The visiting A's didn't seem to appreciate the conditions. "Al Simmons wanted to know whether or not there was a rule against wearing overcoats in the outfield," John Kieran reported in the New York Times. "Jimmy Dykes suggested he take out some wood with him and make a fire."5
Ehmke's still-fresh strikeout record was in peril from the beginning, and at first it looked as if Malone would be the one to break it. He got all three first-inning outs on strikeouts and added another in the second when he fanned Earnshaw to end the inning with Dykes on third base. Then in the third inning Malone retired the first two batters to face him before Mickey Cochrane singled and Simmons walked, bringing Jimmie Foxx to the plate. Foxx had broken up a scoreless tie in Game One with a seventh-inning homer, and history was about to repeat.
Malone's first pitch was a ball, the second was a strike. Then came a fastball, high and inside. "It would have been called a ball," William E. Brandt wrote in the New York Times, "if Foxx had not exercised again his propensity for overhead swinging at pitches most batters never try to hit."6 Foxx connected and sent the ball into the temporary bleachers in left field for a three-run homer.
Afterward Malone told the Tribune's Irving Vaughan that Foxx homered on what was intended to be a brushback pitch. "Malone shot it at his head with the idea of giving him a scare," Vaughan wrote. "Pat managed to get it close to his target, but Foxx, instead of flopping to the ground, waved his stick and the ball went away."7
The Cubs mounted a threat in the bottom of the third, even though none of the first five batters hit a fair ball. Norm McMillan walked to lead off; Woody English and Rogers Hornsby both struck out (giving Earnshaw six to that point); then Hack Wilson and Kiki Cuyler both walked to load the bases. "A deafening roar rent the air at this moment," wrote John Drebinger in the New York Times, "for the great crowd was certain Chicago's big moment had arrived."8
The wildness continued, and the noise increased, when the first three pitches to Riggs Stephenson were balls, all missing the plate by quite a bit.9 After the next pitch Stephenson tossed his bat and started for first, only to hear home-plate umpire Bill Dinneen call it a strike.10 A called strike two followed, then Stephenson hit a soft fly to Simmons in left to end the inning with the Cubs still scoreless.
The A's added to their lead in the fourth inning. Dykes led off with a single and was sacrificed to second by Joe Boley. Earnshaw then hit a groundball to shortstop English, whose two errors in Game One led to two unearned A's runs, and the ball rolled off English's glove and up his arm for another error to put runners on first and third. Max Bishop followed with a walk to load the bases. With the infield in, Mule Haas bounced a grounder to English, who looked to start an inning-ending double play. But second baseman Hornsby, expecting a play at home, didn't cover second. English ran to the bag himself to force out Bishop, but the delay caused his throw to first to be too late to retire Haas, and Dykes scored.11 Cochrane then walked and Simmons singled to center, scoring Earnshaw and Haas to make it 6-0 and knock Malone out of the box.
Earnshaw started to struggle in the bottom of the fifth. After English popped out to lead off, Hornsby and Wilson singled. Cuyler struck out for the second out, Earnshaw's seventh of the day. But then Stephenson singled home Hornsby, Charlie Grimm drove in Wilson with a single and Zack Taylor singled off Earnshaw's glove to score Stephenson. That cut the A's lead to 6-3 and brought the tying run to the plate.
McCarthy called on left-handed-swinging Cliff Heathcote to bat for pitcher Sheriff Blake, and Mack countered by bringing in Grove to relieve Earnshaw in order to regain the platoon advantage. McCarthy then replaced Heathcote with right-handed hitter Gabby Hartnett, the star catcher, who was limited to pinch-hitting in 1929 because of a sore arm.
Grove struck out Hartnett on "a fast ball that could scarcely be seen," according to Drebinger,12 and from then on the A's were firmly in control. Dykes singled in a run in the seventh and Simmons hit a two-run homer in the eighth to make the final score 9-3. Grove held the Cubs to three singles and a walk in his 4⅓ innings, striking out six. "Grove has a ball that is swifter than a stock market collapse and he had the Cubs swinging at it after it had landed in the catcher's mitt," wrote H.I. Phillips in the Philadelphia Inquirer.13 The Cubs' 13 strikeouts remained a World Series record for a nine-inning game for another 24 years.14
Despite the fact that he was lifted before finishing the fifth inning – and despite the fact that Grove had a more impressive pitching line – Earnshaw was designated the winning pitcher by the official scorer, the last time in postseason play a win has been credited to a starting pitcher who failed to go five innings.15
The World Series did not return to Wrigley Field in 1929. The Cubs won Game Three in Philadelphia, but the A's came back from an 8-0 deficit to win Game Four and then rallied after being behind 2-0 with one out in the bottom of the ninth to take Game Five and the Series.
This article appears in "Wrigley Field: The Friendly Confines at Clark and Addison" (SABR, 2019), edited by Gregory H. Wolf. To read more stories from this book online, click here.
Sources
Game stories in the Chicago Tribune and Philadelphia Inquirer were accessed via Newspapers.com. The author also used BaseballReference.com, Retrosheet.org, and SABR.org.
Notes
1 Connie Mack, "Always Had Faith in Howard Ehmke, Says Connie Mack," Philadelphia Inquirer, October 9, 1929: 18.
2 Chicago Tribune, October 9, 1929: 23.
3 Mack's theory was proved wrong when Quinn started Game Four of the Series and allowed six runs in five-plus innings. The next year he became the oldest pitcher to appear in a postseason game when he pitched in relief for the A's in Game Three against the Cardinals.
4 Westbrook Pegler, "Foes Continue to Humiliate Cub 'Sluggers,'" Chicago Tribune, October 10, 1929: 24.
5 John Kieran, "Sports of the Times," New York Times, October 10, 1929: 29.
6 William E. Brandt, "Superior Batting Decided 2nd Game," New York Times, October 10, 1929: 25.
7 Irving Vaughan, "Defeat Fails to Shake Courage of Cubs," Chicago Tribune, October 10, 1929: 23.
8 John Drebinger, "Athletics Defeat Cubs, 9-3, and Win Second Straight Game in World's Series," New York Times, October 10, 1929: 24.
9 S.O. Grauley, "What Happened to Every Pitch as Mackmen Again Bagged Windy City Bruins – And How," Philadelphia Inquirer, October 10, 1929: 23.
10 Irving Vaughan, "Defeat Fails To Shake Courage Of Cubs," Chicago Daily Tribune, October 10, 1929: 24.
11 William E. Brandt, "Superior Batting Decided 2d Game," The New York Times, October 10, 1929: 25.
12 John Drebinger, "Athletics Defeat Cubs, 9-3, and Win Second Straight Game in World's Series," The New York Times, October 10, 1929: 24.
13 H.I. Phillips, "Chicago Pineapple Tossers Get Change Of Venue After Mack's Reformers Clean Up," Philadelphia Inquirer, October 10, 1929: 20. This game was played nearly three weeks before Black Tuesday, October 29, the date normally associated with the stock-market crash, but the decline had already begun. The Dow Jones Industrial Average dropped 15 percent from its then-record high close of 381.17 on September 3, 1929, through October 4, and while it had bounced back a bit by the date of this game, the closing price of 198.69 on November 13 would be 48 percent below its peak. See measuringworth.com/DJA/.
14 The St. Louis Browns struck out 13 times in Game Two of the 1944 World Series against the Cardinals in an 11-inning game, but only 10 strikeouts came in the first nine innings. The Yankees struck out 14 times against Brooklyn's Carl Erskine in Game Three of the 1953 Series to break the Cubs' record.
15 "Earnshaw Is Credited With Win, Not Grove," Philadelphia Inquirer, October 10, 1929: 22. The only other starting pitcher to be credited with a World Series win despite not pitching five innings was Hugh McQuillan of the Giants, who got the win even though he worked only 3⅔ innings against the Senators in Game Three of the 1924 Series. There were 10 occasions during the 1929 regular season when the official scorer used his discretion to award the win to a starter who did not complete five innings, and Earnshaw was one of those pitchers. baseball-reference.com/tiny/rkl3Q.
Additional Stats
Philadelphia Athletics 9
Chicago Cubs 3
Game 2, WS
---
Wrigley Field
Chicago, IL
Box Score + PBP:
Corrections? Additions?
If you can help us improve this game story, contact us.
Tags
https://sabr.org/sites/default/files/images/MackConnie-LOC-Bain.jpg
600
800
admin
/wp-content/uploads/2020/02/sabr_logo.png
admin
2019-11-26 14:29:14
2020-04-17 13:33:55
October 9, 1929: Double-X and Bucketfoot Al lead A's to Game 2 win in World Series