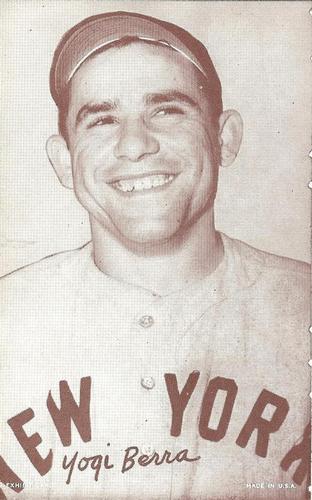 October 7, 1950: Yogi Berra delivers knockout blow as Yankees sweep Phillies in World Series
---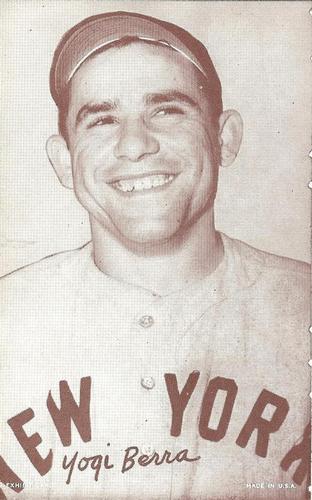 Phillies manager Eddie Sawyer selected Bob Miller to start the fourth game of the 1950 World Series. Miller was 11-6 during the season, a solid performance, but as Ken Heintzelman's 3-9 record obscured a strong finish in September, Miller's was deceiving as well. He was pitching at less than full capacity. He had pitched well until a game against Cincinnati on September 16 when he experienced pain in his shoulder. Miller lasted through the sixth before being taken out. His last two appearances reflected that he was pitching at less than full health, with 8 earned runs allowed in 11 innings. Miller's subsequent ineffectiveness, a late-season injury to another starter, Bubba Church, and Curt Simmons going into the service contributed heavily to Philadelphia's late-season losing ways.1 Now Miller was being called on in a last-ditch effort to stave off the Yankees' clinching the Series.
The 24-year-old Miller faced someone even younger — 21-year-old Ed "Whitey" Ford, who had been called up in late June. After a rough first outing in which it was discovered he was tipping his pitches, he settled into the outstanding groove he maintained through most of his career. He finished his rookie campaign with a 9-1 record and a 2.81 earned-run average in 112 innings pitched. Ford also signaled his ability to pitch under big-game pressure when called to face the Detroit Tigers in mid-September. He allowed just one run on six hits, moving New York into first place, where they remained the rest of the season.
The first three games of the 1950 World Series were one-run affairs, two decided in the last inning. This game would not follow that script.
The Phillies' Eddie Waitkus opened the game with a walk. After Richie Ashburn flied out, Willie Jones hit a ground-rule double, which held Waitkus at third. When Del Ennis grounded sharply to third, Waitkus took off for home and was thrown out by Bobby Brown. Dick Sisler struck out to end the inning. Once again Philadelphia could not get the big hit with men in scoring position.
The Yankees came to bat and immediately scored two runs. Until then neither team had scored in the initial frame during the Series. Gene Woodling led off with a groundball to Mike Goliat, who booted the ball. Woodling moved to second on Phil Rizzuto's groundout and scored on Yogi Berra's single. Berra went to second on a wild pitch and Joe DiMaggio doubled him in. With a quick hook, Sawyer relieved Miller and brought in Jim Konstanty, who got out of the inning without further damage. Surely among the most disappointed individuals in the ballpark were Miller's parents. They had never seen their son pitch in a game and he was gone after recording just one out.2
The Phillies went fairly quietly the next two innings, recording just one hit, a single by Waitkus, but in the fourth they showed signs of life. Singles by Ennis and Granny Hamner placed runners at first and third with one out. However, Andy Seminick ended the threat by grounding into a double play.
Konstanty held the Yankees in check going into the bottom of the sixth as the score remained 2-0 in what looked to be another tightly-pitched effort. But then Berra homered, the second of 12 he would hit in World Series competition. Several more hits followed; two additional runs scored and the Phils were down by five.
The game remained that way until the top of the ninth, when Philadelphia mounted an effort to get back in the game. Jones led off with a single and Ennis, following, was hit by a pitch. After retiring Sisler and Hamner, Ford was one out away from pitching a shutout in his first World Series appearance. But left fielder Woodling lost Seminick's routine fly in a smoke-filled haze that permeated Yankee Stadium. The ball bounced off his leg, allowing two runs to score and making it a 5-2 game. Goliat, up next, singled. That brought the tying run to the plate in the form of Stan Lopata, pinch-hitting for Robin Roberts, who had relieved Konstanty in the bottom of the eighth.
It was an unenviable position for Lopata; his last at-bat had occurred a week earlier. To make matters worse, Casey Stengel decided he had seen enough and called on Allie Reynolds to finish the game. he crowd booed Stengel as he took Ford out.3 Ford's fiancée, Joan Foran, wept as he was taken out. Later she said, "It's the first time I've ever cried when I watched Ed pitch. He could have gotten that third man out if they'd just left him in."4 With the haze and a fall sun, late-afternoon shadows were enhancing Reynolds' pitches and Lopata had no chance. He struck out to end the Series. Ford had won the first of what would be a record 10 World Series victories. New York had won its 13th World Series.
Ford's fiancée wasn't the only one who cried. Woodling, who hit .429 in the Series, wept at having cost Ford a shutout. "It got in the sun, that's all. A guy can't catch what he can't see, but I wish for Ford's sake that I had got it." Ford was nonchalant about being pulled from the game with one out to go, saying, "I was losing my stuff and besides, Casey hasn't made a mistake all year." Stengel, nearby, chuckled.5
So ended the World Series. New York's vaunted hitting was largely absent throughout, with a .222 batting average, just 2 home runs, and 11 runs scored. But the Yankees' pitching was superlative, allowing just three earned runs (five overall) and generating a 0.73 ERA, a mark second at that time only to the New York Giants' 0.00 ERA in the 1905 Series.
The Phillies were disconsolate after the game. When Eddie Sawyer was asked to pose for a picture in the clubhouse, he remarked that a better setting might have been the morgue. One of his players muttered, "The way we were playing we could have gone another month without winning a game."6 And he was not too far from the mark. Ashburn, Ennis, and Sisler — the Phils' outfield — hit a combined .125; the hobbled Seminick, .182. Only Granny Hamner at .429 and Willie Jones at .286 showed any semblance of offense.
Before the World Series, Ty Cobb had been interviewed by Jack McDonald of the San Francisco Call-Bulletin at his home in Atherton, California. Cobb told McDonald that New York had a good chance of sweeping the Series. One of the factors Cobb cited was that New York had played at Shibe Park in its regular-season games with the Athletics, but the Phillies had never played in Yankee Stadium.
The winning players' share of World Series revenue was $5,737.95. A full share for Philadelphia players was $4,081.34. Revenue gained from television receipts was estimated at $800,000. Baseball had not yet discovered the potential of televising a World Series.7
While Robin Roberts felt the World Series proved a major disappointment, he was confident the Phillies would win several more pennants. 8 It was not to be. The next time Philadelphia appeared in a World Series was 1980, when the Phillies beat the Kansas City Royals in six games to give the franchise its first world championship.
After winning the pennant, Philadelphia went into a slow decline; by the late '50s the Phillies were a second-division team, frequently finishing last. While their farm system failed to produce, a more fundamental problem emerged. The Phillies failed to heed, or be part of, baseball's gradual integration. The first African American to play for the Phils was John Kennedy, who would not appear until 1957, 10 years after Jackie Robinson. Years later, Ashburn recalled that Roy Campanella, a Philadelphian, wanted to play for the Phils. "He once went to Shibe Park for a tryout and they wouldn't even let him into the ballpark. Can you imagine our club with Roy Campanella on it?"9
New York would not integrate until the debut of Elston Howard in 1955. A superb minor-league organization and trades with the compliant Kansas City A's ensured the Yankees' continued dominance of American League competition over the next 14 years. They and Philadelphia's lack of an African American player on their roster in 1950 contributed to another piece of history, unrecognized at the time. It was the last all-white World Series.
Grover Cleveland Alexander witnessed both the third and fourth games of the Series. He was not impressed with what he saw. Of the Phils, he observed, "After seeing what the Phillies showed in those last two games, I'd like to see what the seven other clubs in the National League looked like this year. I wonder how those fellows won the pennant." He was not impressed with the Yankees either: "This team does not compare with the 1926 Yanks."10 Extremely disappointed in what he saw, Alexander made his way back home.
Four weeks later, he was dead, the victim of a heart attack at his rented room in St. Paul, Nebraska. The 63-year-old Hall of Famer, who held the National League record for wins at 373 with Christy Mathewson, died alone. 11
This article appears in "The Whiz Kids Take the Pennant: The 1950 Philadelphia Phillies" (SABR, 2018), edited by C. Paul Rogers III and Bill Nowlin. Click here to read more stories from this book at the SABR Games Project.
Notes
1 Robin Roberts and C. Paul Rogers III, The Whiz Kids and the 1950 Pennant (Philadelphia: Temple University Press, 1996), 289.
2 "Bombers Turn On Power to Win Behind Rookie Ford," The Sporting News, October 15, 1950: 9, 16.
3 James P. Dawson, "Bombers' Heroes Mobbed By Mates," New York Times, October 8, 1950: S2.
4 "Fiancée Weeps as Casey Removes Ford in Ninth," The Sporting News, October 18, 1950: 8.
5 "Bombers Turn On Power…" October 15, 1950: 9, 16.
6 Ibid.
7Charles C. Spink and Son, Official Baseball Guide (St. Louis: The Sporting News, 1951), 130.
8 Robin Roberts also later wondered, without making excuses, whether the Series was a little anticlimactic after the team's near collapse and winning the pennant on the last day of the season. Roberts and Rogers, The Whiz Kids, 344-345.
9 Roberts and Rogers, The Whiz Kids, 346.
10 Oscar K. Ruhl, "Old Pete at Series, Labels '26 Yankees Better Team," The Sporting News, October 18, 1926: 17.
11 Fred Lieb, "Heart-Break Story of Alex the Great Ends," The Sporting News, November 15, 1915: 11-12.
Additional Stats
New York Yankees 5
Philadelphia Phillies 2
Game 4, WS
---
Yankee Stadium
New York, NY
Box Score + PBP:
Corrections? Additions?
If you can help us improve this game story, contact us.
Tags
https://sabr.org/sites/default/files/images/BerraYogi-portrait.jpg
600
800
admin
/wp-content/uploads/2020/02/sabr_logo.png
admin
2018-11-29 13:45:26
2020-04-17 13:33:58
October 7, 1950: Yogi Berra delivers knockout blow as Yankees sweep Phillies in World Series