This Week in SABR: August 4, 2017

Welcome to "This Week in SABR!" Click here to view this week's newsletter on the web. Here's what we've been up to as of August 4, 2017:
---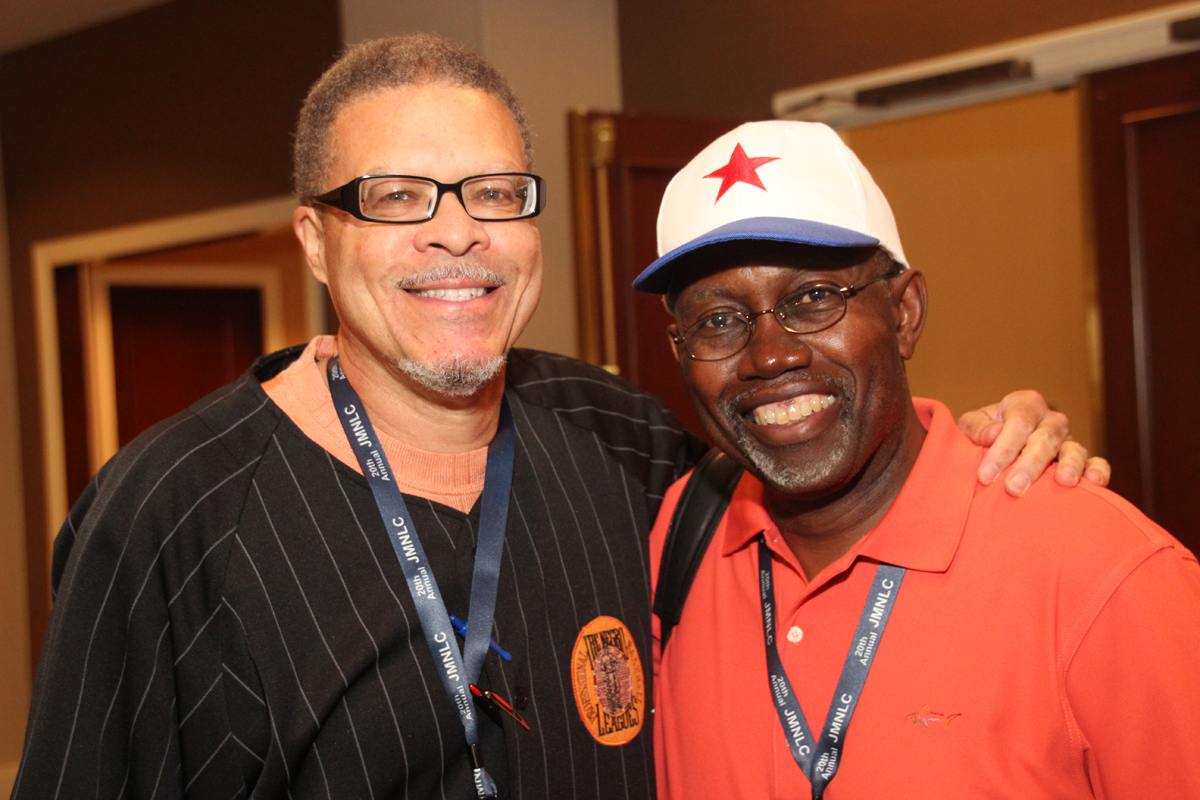 The 20th annual Jerry Malloy Negro League Conference, hosted by SABR's Negro Leagues Research Committee, returned to its roots last weekend in Harrisburg, Pennsylvania, site of the first Negro League conference in 1998.
Visit SABR.org/malloy to view photos and highlights from the Malloy Conference. Thanks to Louis McKinney Sr., D. Bruce Brown, Leslie Heaphy, John Wakelin, and Ryan Whirty for photos.
Click here to watch a video segment on the Malloy Conference from ABC-27, as Steelton, Pennsylvania, hosted a historic sites tour last Thursday and honored Negro Leagues great Rap Dixon.
The Malloy Conference promotes activities to enhance scholarly, educational, and literary objectives. For the past 19 years, the event has been the only symposium dedicated exclusively to the examination and promotion of black baseball history. The conference is open to baseball and history fans of all ages. Each year, monies are targeted to donate books to schools or libraries; raise funds for the Negro Leagues Baseball Grave Marker Project; and award scholarships to high school seniors in a nationwide essay contest and a nationwide art contest.
Visit SABR.org/malloy to learn more about the 2017 Malloy Conference essay contest and scholarships, art competition, and school library grants.
---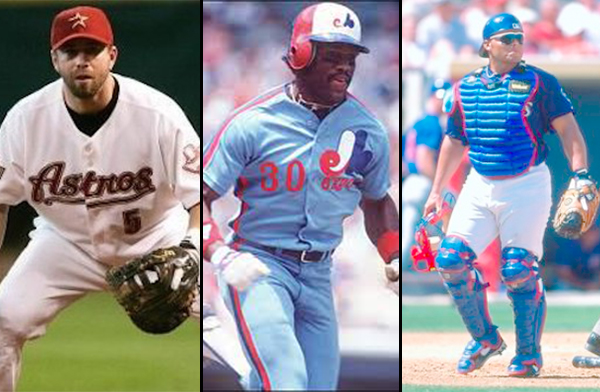 Last weekend, Jeff Bagwell, Tim Raines, and Ivan Rodriguez, along with executive John Schuerholz and former MLB Commissioner Bud Selig, were inducted into the National Baseball Hall of Fame in Cooperstown, New York.
Bagwell, the unanimous 1994 NL MVP and star first baseman for the Houston Astros, received 86.2 percent of the 442 ballots cast by the Baseball Writers' Association of America in his seventh year on the ballot. He will join his longtime teammate and friend Craig Biggio, who was elected in 2015, in the Hall of Fame.
Raines, the Montreal Expos speedster with the fifth-highest total of stolen bases in baseball history, received 380 votes (86.0 percent) in his 10th and final year on the writers' ballot. His campaign surged past the 75-percent threshold required for election after an initial total of 24.3 percent in 2008.
Rodriguez became the second catcher, along with Johnny Bench, to make it to the Hall of Fame in his first year on the ballot. He won 13 Rawlings Gold Glove Awards and was named American League MVP in 1999. He received 336 votes (76 percent).
Find all published SABR biographies for Baseball Hall of Fame inductees — including the Class of 2017 — by clicking here.
---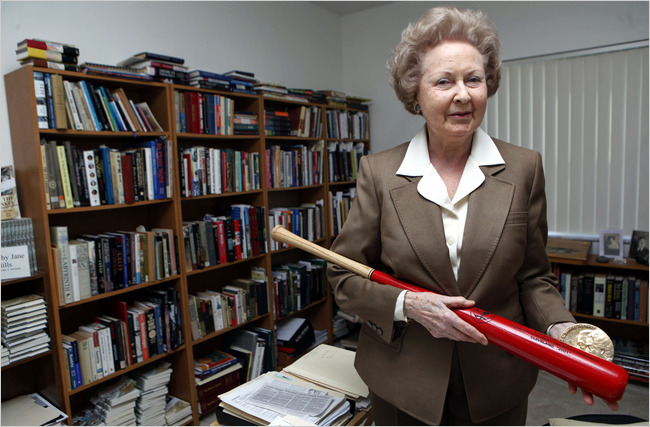 SABR's Women in Baseball Committee has established the Dorothy Seymour Mills Lifetime Achievement Award — "The Dorothy" — named in honor of Dorothy Seymour Mills and her lifetime of contributions to promoting women's baseball.
Nominations for the inaugural award will be accepted until September 5, 2017. Please click here for complete details or contact Leslie Heaphy for questions.
Eligible candidates include any person with a sustained involvement in women's baseball or any woman with a longtime involvement in baseball in any fashion — player, umpire, writer, executive, team owner, scout, etc. Candidates do not have to be living; it can be awarded posthumously. Self-nominations are accepted.
To learn more about the legendary baseball historian Dorothy Seymour Mills, click here.
---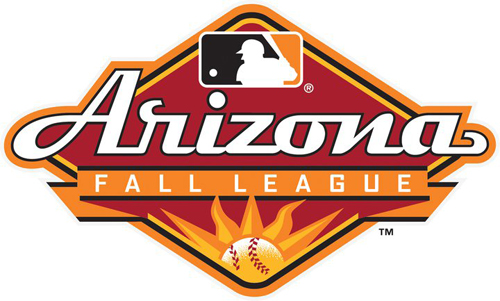 Save the date! Join us for the ninth annual SABR Arizona Fall League Experience on Thursday, November 2 to Saturday, November 4, 2017, in Phoenix, Arizona. Registration information will be available at SABR.org/AFL later this summer.
The annual conference, hosted by SABR's Arizona Hemond-Delhi Chapter, is held in conjunction with the Arizona Fall League (mlbfallball.com), baseball's premier player development league. In the first eight years of the conference, attendees have been treated to sneak peeks at MLB stars like Mike Trout, Bryce Harper, Buster Posey, Stephen Strasburg, Nolan Arenado, Gerrit Cole, Billy Hamilton, and Gary Sanchez before they hit the big leagues.
All baseball fans are welcome to attend the SABR Arizona Fall League Experience. Visit SABR.org/AFL for photos and highlights from past conferences.
---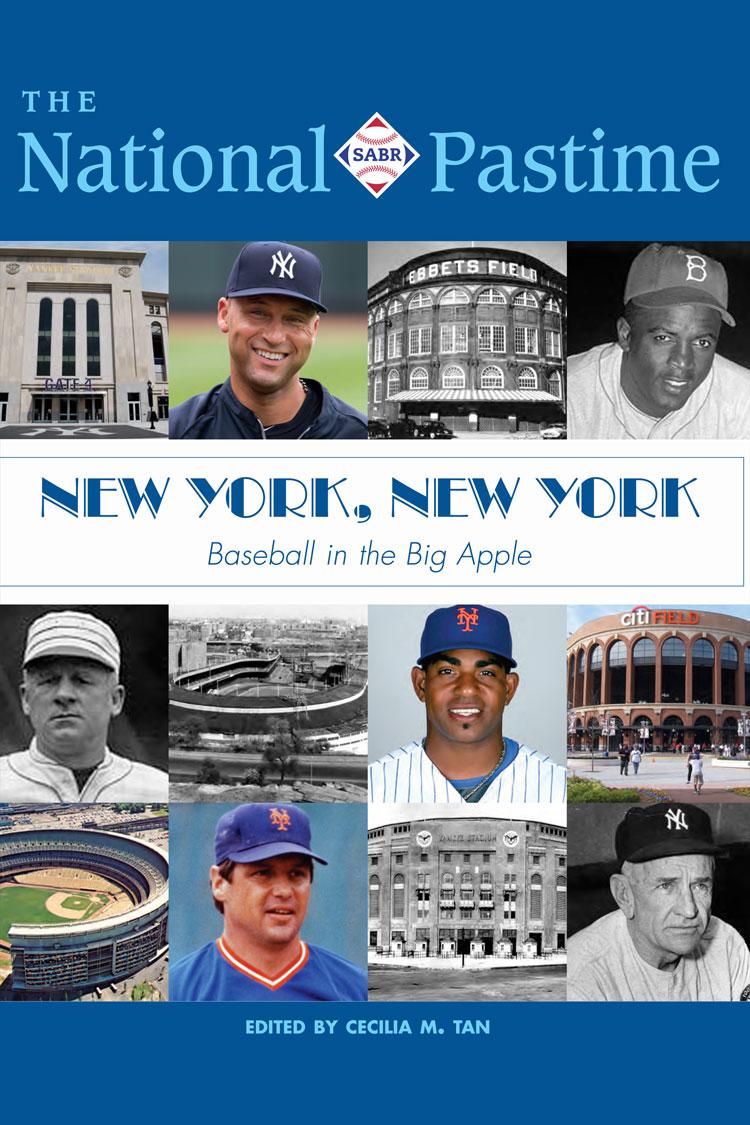 Since 2009, The National Pastime has served as SABR's convention-focused publication. Published annually, this research journal provides in-depth articles focused on the respective geographic region where the national convention is taking place in a given year. All SABR members receive a free e-book copy of The National Pastime as part of their membership benefits, while attendees of the national convention also receive a souvenir print edition in their goody bags.
SABR members can now read all articles from the 2017 convention journal, The National Pastime: New York, New York: Baseball in the Big Apple, online at SABR.org by clicking on the link below:
http://sabr.org/research/2017-national-pastime
Click a link below to download the e-book edition of the 2017 convention journal.
To purchase a copy of the print edition from the SABR Bookstore, click here.
If you weren't able to attend the convention in New York, please enjoy this issue of The National Pastime as your virtual trip to the Big Apple. Happy reading!
To learn more about contributing to a future SABR publication, click here.
— Cecilia M. Tan, Publications Director
---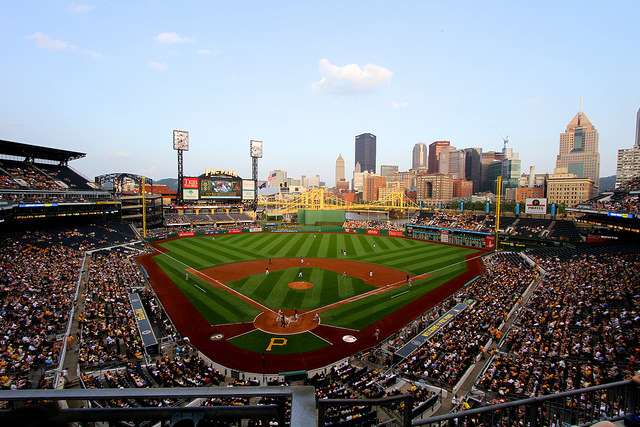 Save the date! SABR will be returning to the Steel City for our 48th national convention on June 20-24, 2018, at the Wyndham Grand in downtown Pittsburgh, Pennsylvania. Registration information will be available at SABR.org/convention in early 2018. The convention location is contingent on a Pirates' homestand that weekend.
The Wyndham Grand is conveniently located within walking distance from PNC Park and a light rail station, many downtown cultural amenities, and right across the street from the picturesque 36-acre Point State Park where the three rivers converge.
SABR 48 will be our second convention held in Pittsburgh and first since 1995. Our 25th annual convention that year featured a keynote speech from former Pirates manager Chuck Tanner and panel discussions commemorating the 1960 and 1971 World Series champions. Learn more about SABR's convention history by clicking here.
SABR's 2018 national convention will be our 48th annual gathering; the organization's founding in Cooperstown in 1971 is counted as the first.
For more information on the SABR convention, visit SABR.org/convention.
---
All SABR members are invited and encouraged to submit a Research Presentation Proposal Abstract on any topic of 19th-century baseball for the 2018 Frederick Ivor-Campbell 19th Century Base Ball Conference at the Baseball Hall of Fame in Cooperstown, New York. The 10th annual Ivor-Campbell Conference is scheduled for April 20-21, 2018.
The deadline for proposal Abstracts is October 31, 2017. Your abstract must be between 200-500 words for a 20- to 25-minute presentation. Please include name, title, and contact information and send your proposal as a Microsoft Word or PDF attachment to Peter Mancuso at peterplus4@earthlink.net.
---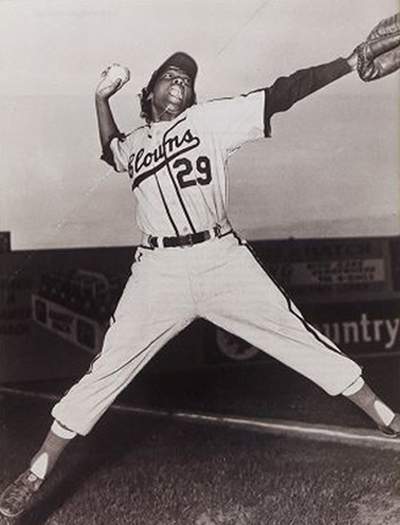 SABR's Women in Baseball Committee will award one $500 scholarship to a high school senior in its inaugural Women in Baseball Essay Contest in 2017.
Students must write an essay of 1,500 words or less addressing the following question: "Choose one person or event in women's baseball history that you believe has made a significant impact on the game and explain the importance."
Click here to download the 2017 SABR Women in Baseball Scholarship application and style guidelines (PDF)
All applications must be e-mailed or postmarked by August 14, 2017, and sent to Dr. Leslie Heaphy at Lheaphy@kent.edu or Kent State University at Stark, 6000 Frank Rd., North Canton, OH 44720. The winner will be notified by July 1.
Click here for more details and eligibility requirements.
---
A Student Group Affiliate Membership will provide students with access to many of the electronic benefits that SABR members enjoy, including "This Week in SABR," e-book editions of the Baseball Research Journal and The National Pastime, free SABR e-books, and access to the members-only section of SABR.org. This membership will not include any printed publications or voting rights.
In order to make the Student Group Affiliate Membership affordable for groups to join, here are the options we offer:
College/University groups/classes: For an annual fee of $250, a group of up to 25 students can receive a one-year electronic SABR affiliate membership.
High School/Middle School groups/classes: For an annual fee of $100, a group of up to 20 students can receive a one-year electronic SABR affiliate membership.
Any educational class or student group at the middle school, high school or college/university level is eligible for a SABR affiliate membership, as long as a faculty member, teacher, or advisor is an active SABR member (or registers to join.) The teacher/advisor will be listed as the group contact on the SABR website.
The teacher/advisor will be asked to collect the money, names and e-mail addresses for all students wishing to join, and submit those to the SABR office at one time. In addition, the advisor/instructor must be an active SABR member or sign up for a regular SABR membership; annual dues are $65, with discounts available for adults under the age of 30 or over 65.
To sign up for a Student Group Affiliate Membership, or if you have any questions about how it might work for your group or class, please contact Blane Ferguson at bferguson@sabr.org.
---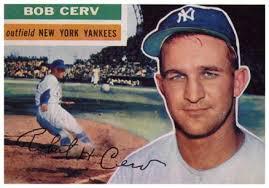 Three new biographies were posted this week as part of the SABR Baseball Biography Project, which brings us to a total of 4,174 published biographies. Here are the new bios published this week:
All new biographies can be found here: SABR.org/bioproj/recent
Search for any SABR biography: You can now visit sabr.org/bioproj_search to search for any player — or manager, executive, scout, spouse, broadcaster, or umpire — who appears in the SABR BioProject. You can also browse all of these BioProject categories and a lot more, including 300-game winners, Hall of Famers, 1960s All-Stars, or Negro Leaguers, at our Browse page: sabr.org/bioproj/browse.
---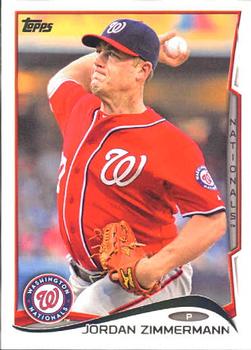 Six new game stories were posted this week as part of the SABR Games Project. Here are the new game stories:
New Games Project stories can be found at SABR.org/gamesproject/recent. Find all published Games Project articles at SABR.org/GamesProject.
If you have any questions about the Games Project, please contact Greg Erion. If you want to know if a game is available to write about, please contact Bruce Slutsky. After the article has been completed in accordance with our Authors' Guidelines, please submit it to Len Levin, who will initiate the editing process and get your story started toward publication.
Get involved: Have memories of a game you attended? Or a game you watched that caught your interest? Write about it! Writing for the Games Project is an easy way to get involved as a SABR member. Find out how by reading the Games Project FAQs section or checking out the Authors' Guidelines. We have editors and fact checkers who are willing to help you write your first article.
Contributor Release Form: As of January 1, 2017, all writers publishing articles (biographies, essays, game pieces, etc.) are being asked to sign a Contributor Release Form which can be sent via email to jpomrenke@sabr.org or hard copy to SABR, 555 N. Central Ave., Suite #416, Phoenix, AZ 85004. The form only needs to be filed once for all future SABR publications. Click here to download the form.
Seeking volunteers to help enhance Games Project articles on website: Any volunteer who is willing to assist with linking player biographies in previously published Games Project stories on the SABR website, please contact Jacob Pomrenke. No experience necessary. Must be comfortable working in Drupal, WordPress or other standard content management systems.
---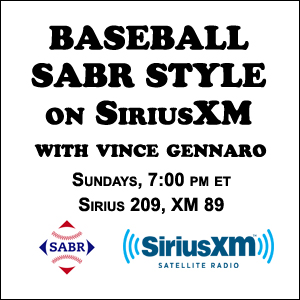 Behind the Numbers: Baseball SABR Style on SiriusXM, a radio show hosted by SABR President Vince Gennaro will air at its regular time from 7:00-8:00 p.m. ET this Sunday on MLB Network Radio.
This week's guests are SABR member Jayson Stark and Eric Longenhagen of Fangraphs.
You can also listen to archives of recent episodes on-demand on the SiriusXM Internet Radio App, and you can watch video highlights of Behind the Numbers: Baseball SABR Style on SiriusXM on MLB.com. Click here to watch more video highlights of Baseball SABR Style from MLB.com.
Behind the Numbers: Baseball SABR Style on SiriusXM focuses on examining and interpreting the statistical analysis that plays a critical role in baseball today. It airs weekly throughout the year on MLB Network Radio, available to subscribers nationwide on XM channel 89, Sirius channel 209, and on the SiriusXM Internet Radio App.
---
We've heard your feedback: Some of you have said you look forward to "This Week in SABR" every Friday, but sometimes there are just
too many compelling articles and announcements to read every week. We're not complaining — hey, keep up the great work! — but we know the feeling. So in an effort to make the length of this newsletter more manageable to read, we'll summarize some of the repeating/recurring announcements in a special "In Case You Missed It (ICYMI)" section of "This Week in SABR".
Here are some major headlines from recent weeks that we don't want you to miss:
All previous editions of This Week in SABR can be found here: http://sabr.org/content/this-week-in-sabr-archives.
For more information, click here.
---
We'd like to welcome all of our new SABR members who have joined this week. You can find all Members-Only resources at members.sabr.org and the Membership Handbook can be downloaded here.
Please give these new members a warm welcome and help them make the most of their membership by giving them the opportunity to get involved in their local chapter or a research committee.
You can find contact information for any SABR member in the online membership directory (SABR.org/directory).
| Name | Hometown | | | Name | Hometown |
| --- | --- | --- | --- | --- | --- |
| John Barna Jr. | Wexford, PA | | | Greg Golden | Havertown, PA |
| Dan Barton | Milton, NY | | | Mike Hoppensack | Winnipeg, MB |
| John Bender | Yachats, OR | | | Matt Hudlow | Bellaire, TX |
| Jeffrey Bernstein | Ann Arbor, MI | | | Matthew Mullin | Panama City, FL |
| David Brauer | Sycamore, IL | | | Geoff Nelson | Lehi, UT |
| Mike Chamernik | Chicago, IL | | | Chethan Reddy | Chicago, IL |
| John Edwards | Virginia Beach, VA | | | Dan Reines | Westlake Village, CA |
| Scott Fox | Memphis, TN | | | Vernon Santos | Orlando, FL |
| Sam Fulliton | Nashville, TN | | | Luke Spallone | Metuchen, NJ |
---
Here are the new SABR research committee updates this week:
Nineteenth Century: Are you interested in the early days of baseball? Give a "like" to the SABR Nineteenth Century Committee's new Facebook page, SABR19thCC, where they will be sharing photos and stories from the national pastime in the 1800s. Click here to learn more.
Find all SABR research committee newsletters at SABR.org/research.
---
Here are the new regional chapter updates this week:
Visit SABR.org/chapters for more information on SABR regional chapters.
---
Here is a list of upcoming events on the SABR calendar:
All SABR meetings and events are open to the public. Feel free to bring a baseball-loving friend … and make many new ones! Check out the SABR Events Calendar at SABR.org/events.
---
Here are some recent articles published by and about SABR members:
Read these articles and more at SABR.org/latest.
---
This Week in SABR is compiled by Jacob Pomrenke. If you would like us to include an upcoming event, article or any other information in "This Week in SABR," e-mail jpomrenke@sabr.org.
Have trouble reading this e-mail? Click here to view this week's newsletter on the web.
Are you receiving our e-mails? "This Week in SABR" goes out by e-mail to all members on Friday afternoons. If they're not showing up, try adding "sabr.notes@sabr.org" to your contact list to ensure they show up in your inbox (and not the spam folder.)
---
Originally published: August 4, 2017. Last Updated: April 3, 2020.
https://sabr.org/wp-content/uploads/2020/03/research-collection4_350x300.jpg
300
350
admin
/wp-content/uploads/2020/02/sabr_logo.png
admin
2017-08-04 11:38:01
2020-04-03 14:38:43
This Week in SABR: August 4, 2017