This Week in SABR: March 18, 2016

Welcome to "This Week in SABR!" Click here to view this week's newsletter on the web. Here's what we've been up to as of March 18, 2016:
---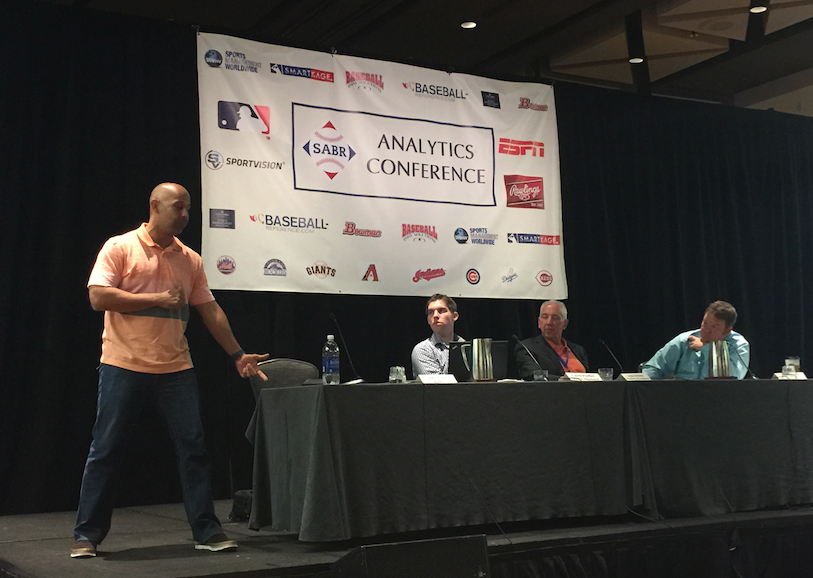 Couldn't make it to Arizona for the SABR Analytics Conference? Visit SABR.org/analytics for full coverage of this exciting event that brings together the top minds in the baseball analytics community in 2016. You'll feel like you're wandering through the Hyatt Regency Phoenix with stories and highlights from the great panel discussions and research presentations on our schedule, photo galleries, and much more.
We hope you'll join us for the SIXTH annual SABR Analytics Conference on March 9-11, 2017, at the Hyatt Regency Phoenix!
For more highlights, click on a link below:
Thursday, March 10

Friday, March 11
Saturday, March 12
Stay tuned for more stories, clips, and highlights from the 2016 SABR Analytics Conference! For more coverage, visit SABR.org/analytics.
---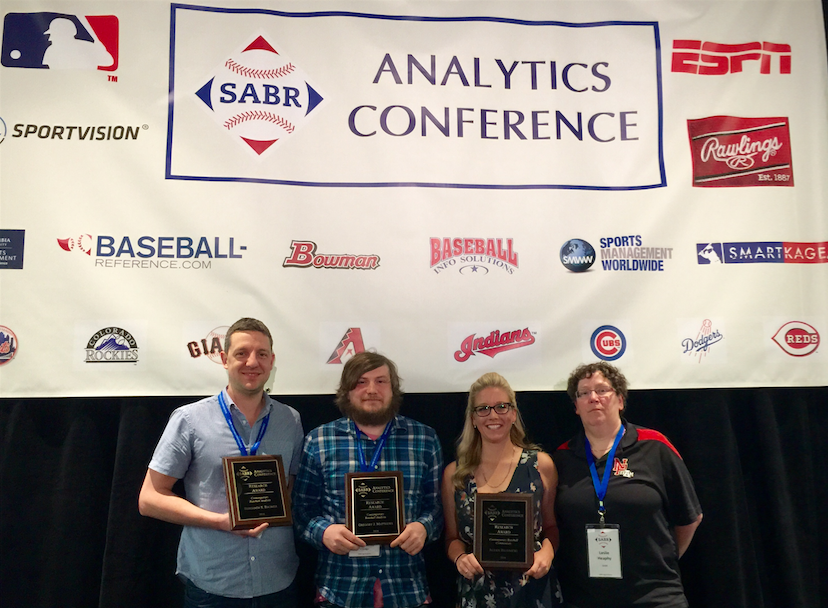 Ben Baumer, Alexis Brudnicki, and John McMurray were announced as the winners of 2016 SABR Analytics Conference Research Awards on Saturday, March 12 at the fifth annual SABR Analytics Conference in Phoenix, Arizona.
Baumer, along with co-authors Shane T. Jensen and Gregory J. Matthews, were voted as the winners of the Contemporary Baseball Analysis Award for their article "OpenWAR: An Open Source System for Evaluating Overall Player Performance in Major League Baseball," which appeared in the June 2015 edition of the Journal of Quantitative Analysis. Baumer is an assistant professor in the Statistical & Data Sciences program at Smith College in Massachusetts and a former statistical analyst in the New York Mets front office. Matthews is an Assistant Professor in Mathematics and Statistics at Loyola University in Chicago. Jensen is an Associate Professor in Statistics at the University of Pennsylvania's Wharton School.
Brudnicki was voted as the winner of the Contemporary Baseball Commentary Award for her article "I'm Different. I'm the Same.", published by The Hardball Times on November 18, 2015. Brudnicki is the lead baseball writer for the Canadian Baseball Network and the founder of the Turn Two Baseball Foundation. She has also written for MLB.com and Baseball America and worked with the Toronto Blue Jays in game-day production.
McMurray was voted as the winner of the Historical Baseball Analysis/Commentary Award for his article "Examining Stolen Base Trends by Decade from the Deadball Era through the 1970s," which appeared in the Fall 2015 edition of SABR's Baseball Research Journal. McMurray is the chair of SABR's Deadball Era Research Committee and Oral History Research Committee and vice-chair of the Baseball and the Media committee. He has written for Baseball Digest, Sports Collectors Digest, and many other publications.
The SABR Analytics Conference Research Awards recognize baseball researchers who have completed the best work of original analysis or commentary during the preceding calendar year. To view all of the 2016 finalists, click here.
Voting for the winners was conducted online from February 1-February 15, 2016, at SABR.org, BaseballProspectus.com, FanGraphs.com, HardballTimes.com, and BeyondtheBoxScore.com, with results weighted equally at 20%.
For a list of previous winners, click here.
---

SABR invites all members to present their research findings to their colleagues attending SABR 46, the 2016 annual convention on July 27-31 in Miami, Florida.
Oral presentations are expected to last 20 minutes, followed by a five minute question-and-answer period. Posters will be presented, with the author on-hand to discuss the work, during a poster session of 90 or so minutes, and will probably remain on display throughout the convention. Through on-site judging, the most highly-regarded presentations will receive the Doug Pappas Award for best oral presentation and the USA Today Sports Weekly Award for best poster presentation.
The submission deadline for SABR 46 abstracts is midnight PST, Sunday, MARCH 20, 2016. Click here for complete details and criteria.
Submit abstracts to sabr2016-presentations@comcast.net, the research presentations address for SABR 46. You may also use the alternate address sabr46-presentations@comcast.net.
Please note: If your abstract is accepted and you intend to make a research presentation, you must register to attend the SABR 46 convention. Registration and hotel information for SABR 46 is now available at SABR.org/convention.
---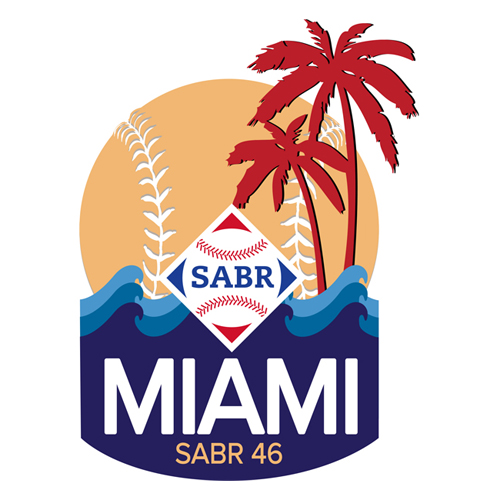 We hope you'll join us for what promises to be a spectacular SABR 46 convention, July 27-31, 2016, at the Hyatt Regency Miami in downtown Miami, Florida.
All SABR 46 attendees will also receive a souvenir print edition of The National Pastime, our annual convention journal, focusing on baseball teams, players and events in the Miami area. All SABR members, whether you attend the convention or not, will receive the expanded e-book edition of The National Pastime in their inboxes later this summer. Click here to register for SABR 46.
---
The 19th annual Jerry Malloy Negro League Conference will be held July 7-9, 2016, in Kansas City. The conference is open to all baseball, history and sports fans of all ages. Registration is now available.
The 2016 Jerry Malloy Negro League Conference will celebrate "Barnstorming in the Negro Baseball Leagues." Barnstorming has always been a central part of the life of Negro League ballplayers. All Negro Leaguers took part in barnstorming games across the country and in cities like Kansas City. Monarchs great Satchel Paige, whose 110th birthday is being celebrated during this conference, did his fair share of barnstorming. Presentations may focus on any topic related to the theme, or other Negro Leagues issues.
Visit SABR.org/malloy for information on the 2016 Call for Papers, Essay Contest, Art Contest, and Library Grant Program.
---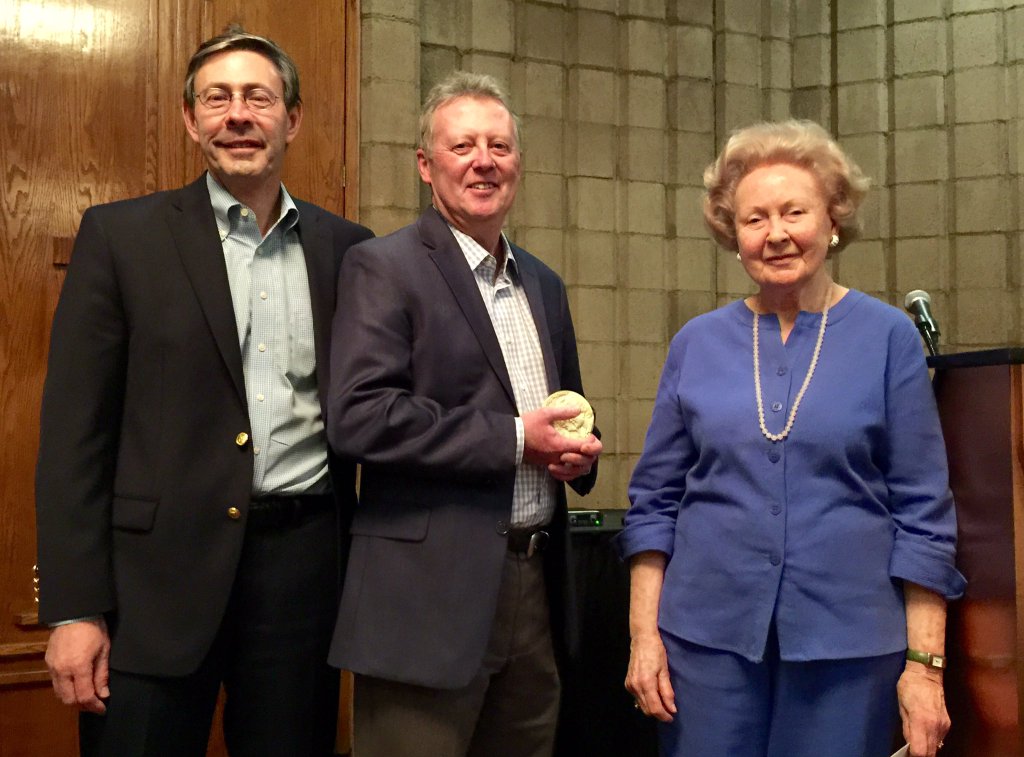 2016 Seymour Medal winner Bill Pennington, author of Billy Martin: Baseball's Flawed Genius, accepted his award at the banquet of the 23rd annual NINE Spring Training Conference on Saturday, March 12 in Tempe, Arizona.
"This is a great honor," said Pennington, a veteran reporter who covered the New York Yankees during Martin's final years as manager. "I feel like I've been walking around with this book for 30 years or more. When I first met him, I thought, 'Wow, I've never met anyone like this guy.' He did so many interesting things and he was so complex. … Thirty years have passed, and I still have never met anyone like that."
The Seymour Medal honors the best book of baseball history or biography published during the preceding calendar year. Pennington's Billy Martin biography was published by Houghton Mifflin Harcourt.
The Seymour Medal, named in honor of Dr. Harold Seymour and Mrs. Dorothy (Seymour) Mills, was first awarded by SABR in 1996.
For more information, click here.
---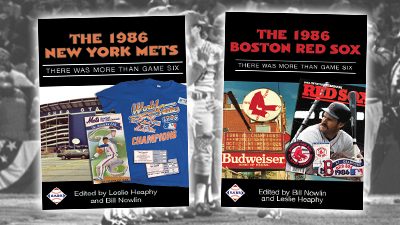 It's a double feature! Add two new baseball books to your collection with the latest releases from the SABR Digital Library:
The 1986 New York Mets: There Was More Than Game Six
Edited by Leslie Heaphy and Bill Nowlin
ISBN (paperback): 978-1-943816-13-2, $19.95
ISBN (ebook): 978-1-943816-12-5, $9.99
8.5″ x 11″, 360 pages
The 1986 Boston Red Sox: There Was More Than Game Six
Edited by Bill Nowlin and Leslie Heaphy
ISBN (paperback): 978-1-943816-13-2, $19.95
ISBN (ebook): 978-1-943816-12-5, $9.99
8.5″ x 11″, 415 pages
This two-book companion series focuses on the rivals that met in the 1986 World Series, the Boston Red Sox and the New York Mets, including biographies of every player, coach, broadcaster, and other important figures in baseball's top organizations that year.
This book on the 1986 season re-tells the story of that year's classic World Series. After four games, each team had won two away games and neither had won at home. Then the Red Sox won Game Five at Fenway, and were one game away from winning their first World Championship in 86 years. It came to the point they were one pitch away from baseball Nirvana. And then …
Just about everyone knows what happened, but there are takes on it here you might not have read elsewhere. Mostly, this is the story of each of the players, coaches, managers, and broadcasters, their lives in baseball, and the way the 1986 season fit into their lives.
As with many of the books published by SABR, this was a true collaborative effort. There are 74 different SABR members who contributed to making these two books on the Mets and Red Sox a reality. It took us two books to tell the story as well as we wanted. Get your copy of each book for the full story!
SABR members, get these e-books for FREE!
Having trouble downloading our e-books? To view PDF files on your computer, click here to download the free Adobe Reader software. Having trouble downloading e-books to your Kindle, Nook, Sony Reader or iPad? Click here for additional help.
SABR members will get discounted rates for all Digital Library publications, including e-books for free. To download any past publications, visit SABR.org/ebooks.
---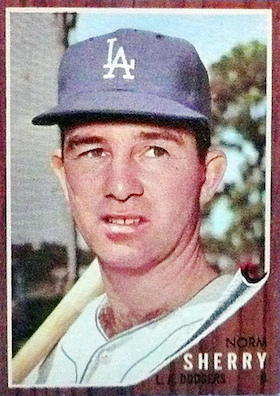 Three new biographies were posted this week as part of the SABR Baseball Biography Project, which brings us to a total of 3,698 published biographies. Here are the new bios:
All new biographies can be found here: http://sabr.org/bioproj/recent
---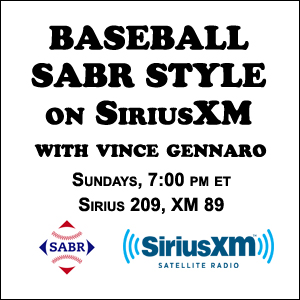 Behind the Numbers: Baseball SABR Style on SiriusXM, a radio show hosted by SABR President Vince Gennaro, will air this weekend at its regular time, 7:00-8:00 p.m. ET on Sundays, on MLB Network Radio.
Now, you can watch video highlights of Behind the Numbers: Baseball SABR Style on SiriusXM on MLB.com and you can also listen to all recent episodes on-demand on the SiriusXM Internet Radio App.
Behind the Numbers: Baseball SABR Style on SiriusXM focuses on examining and interpreting the statistical analysis that plays a critical role in baseball today. It airs weekly throughout the year on MLB Network Radio, available to subscribers nationwide on XM channel 89, Sirius channel 209, and on the SiriusXM Internet Radio App.
For more information, click here.
---
We've heard your feedback: Some of you have said you look forward to "This Week in SABR" every Friday, but sometimes there are just too many compelling articles and announcements to read every week. We're not complaining — hey, keep up the great work! — but we know the feeling. So in an effort to make the length of this newsletter more manageable to read, we'll summarize some of the repeating/recurring announcements in a special "In Case You Missed It (ICYMI)" section of "This Week in SABR".
Here are some major headlines from recent weeks that we don't want you to miss:
All previous editions of This Week in SABR can be found here: http://sabr.org/content/this-week-in-sabr-archives.
---
We'd like to welcome all of our new SABR members who have joined this week. You can find all Members-Only resources at members.sabr.org and the Membership Handbook can be downloaded here.
Please give these new members a warm welcome and help them make the most of their membership by giving them the opportunity to get involved in their local chapter or a research committee.
You can find contact information for any SABR member in the online membership directory (SABR.org/directory).
| Name | Hometown | | | Name | Hometown |
| --- | --- | --- | --- | --- | --- |
| Andrew Arends | London, ENG | | | Bryan Lee | Pittsburgh, PA |
| Bill Arnold | Lincoln, RI | | | Nick Mannon | Columbus, OH |
| William Blair | Ridgecrest, CA | | | Dennis Miera | Dunlap, IL |
| David Casale | Prospect, KY | | | Shane Newell | Hesperia, CA |
| Rick Cole | Port Colborne, ON | | | John Racanelli | La Grange, IL |
| Audrey Cornelison | Sacramento, CA | | | Duncan Rogers | Ratley, ENG |
| Jordan Englekirk | Rancho Mirage, CA | | | Chuck Taylor | Springfield, IL |
| Jacob Goldfinger | Brooklyn, NY | | | Tim Tiffany | San Diego, CA |
| Spero Koulouras | Los Gatos, CA | | | | |
---
Here are the new SABR research committee updates this week:
Find all SABR research committee newsletters at SABR.org/research.
---
Here are the new regional chapter updates this week:
Visit SABR.org/chapters for more information on SABR regional chapters.
---
Here is a list of upcoming SABR events:
All SABR meetings and events are open to the public. Feel free to bring a baseball-loving friend … and make many new ones! Check out the SABR Events Calendar at SABR.org/events.
---
Here are some recent articles published by and about SABR members:
Read these articles and more at SABR.org/latest.
---
This Week in SABR is compiled by Jacob Pomrenke. If you would like us to include an upcoming event, article or any other information in "This Week in SABR," e-mail jpomrenke@sabr.org.
Have trouble reading this e-mail? Click here to view this week's newsletter on the web.
Are you receiving our e-mails? "This Week in SABR" goes out by e-mail to all members on Friday afternoons. If they're not showing up, try adding "sabr.notes@sabr.org" to your contact list to ensure they show up in your inbox (and not the spam folder.)
---
Originally published: March 18, 2016. Last Updated: April 3, 2020.
https://h2j7w4j4.stackpathcdn.com/wp-content/uploads/2020/03/research-collection4_350x300.jpg
300
350
admin
/wp-content/uploads/2020/02/sabr_logo.png
admin
2016-03-18 14:00:00
2020-04-03 14:39:13
This Week in SABR: March 18, 2016