This Week in SABR: March 20, 2015

Welcome to "This Week in SABR!" Here's what we've been up to as of March 20, 2015:
---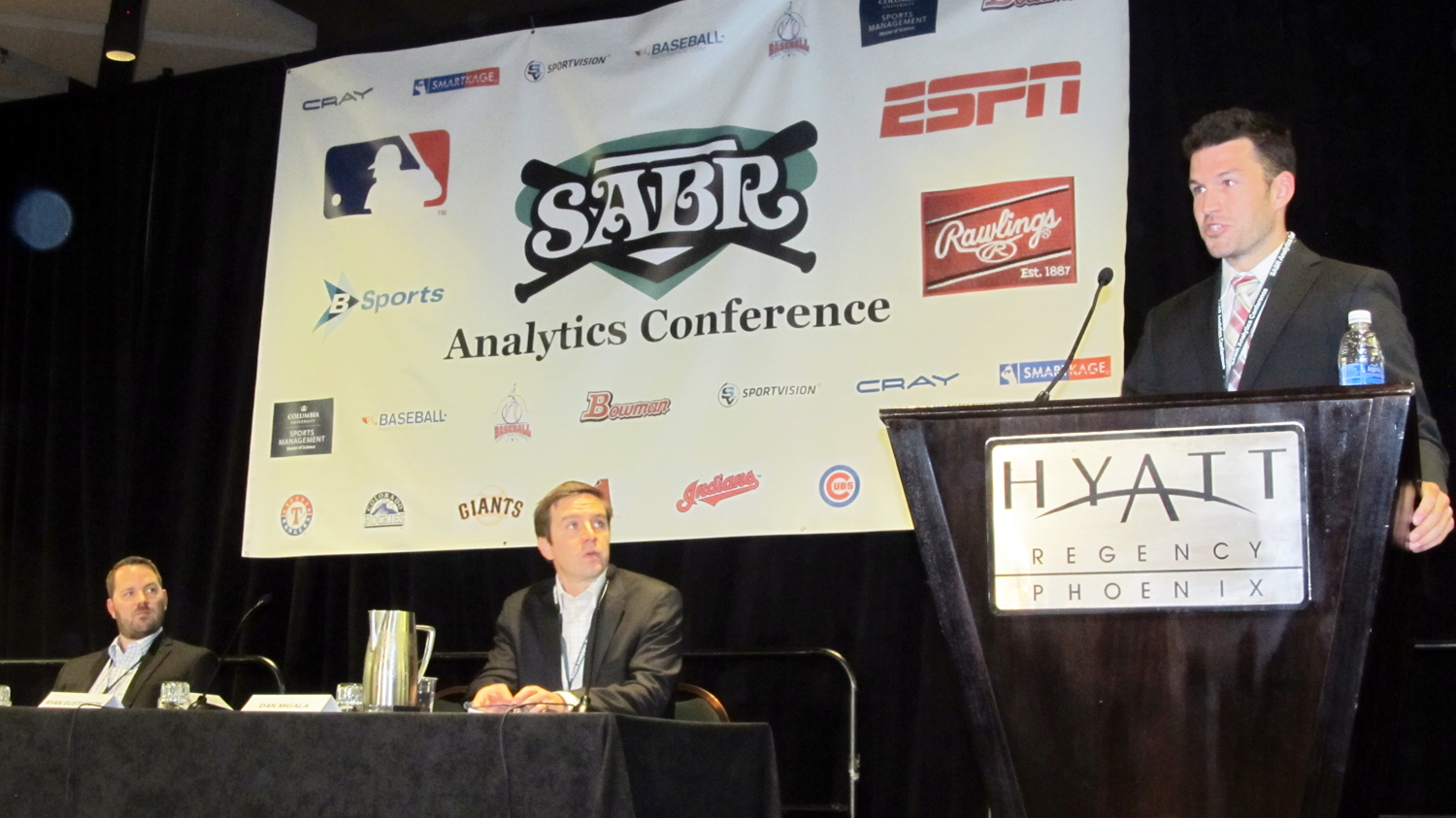 Couldn't make it to Arizona for the SABR Analytics Conference? Visit SABR.org/analytics for full coverage of this exciting event that brings together the top minds in the baseball analytics community in 2015. You'll feel like you're wandering through the Hyatt Regency Phoenix with stories and multimedia clips from the great panel discussions and research presentations on our schedule, photo galleries, and much more.
During the conference, you could follow along on Twitter by searching for the hashtag #SABRanalytics or by reading tweets from our account (@SABR) and from other conference attendees.
View our photo galleries from each day of the conference at SABR.org/analytics/photos.
We hope you'll join us for the FIFTH annual SABR Analytics Conference on March 10-12, 2016, at the Hyatt Regency Phoenix!
Check out highlights from the 2015 SABR Analytics Conference below:
Thursday, March 12
Friday, March 13
Saturday, March 14
Around the Web
For more coverage of the conference, visit SABR.org/analytics.
---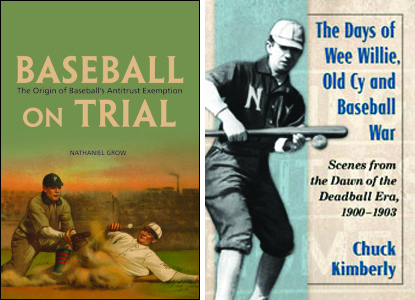 For the first time in the award's history, co-winners have been named for the 2015 Larry Ritter Book Award.
Nathaniel Grow's Baseball on Trial: The Origin of Baseball's Antitrust Exemption (University of Illinois Press) and Chuck Kimberly's The Days of Wee Willie, Old Cy and Baseball War: Scenes from the Dawn of the Deadball Era, 1900-1903 (McFarland & Co.) were deemed worthy of the honor.
The Ritter Award is given by SABR's Deadball Era Research Committee for the best book related to the Deadball Era published in the previous year.
The Larry Ritter Book Award Subcommittee, chaired by Gail Rowe, released the following statement:
It is never easy to write a commendable account of baseball's storied history, but it is particularly difficult to write a praiseworthy study of the Deadball Era, which has been heavily mined. Biographies of the era's major players, managers, club owners, and administrators are now available. So, too, are biographies of many of its minor lights. Moreover, we have works on its successful — and even its less successful — clubs, its pennant races, and its business machinations. Stories and anecdotes from the era have been repeated endlessly. Grow and Kimberly have successfully brought fresh voices to the era through their perspectives, materials, and insights, and have met other elements of the Ritter Award criteria. In clear and non-arcane prose, Grow charts the Byzantine-like legal and judicial maneuvering culminating in the landmark 1922 Federal Baseball Club of Baltimore, Inc. v. National League of Professional Baseball Clubs that protected Organized Baseball from the nation's anti-trust laws. For his part, Kimberly brings a new approach, fresh materials, and impressive judgments to his deft coverage of the Deadball Era's first tumultuous years.
The award will be presented during the Deadball Era Committee's meeting at the SABR 45 convention, June 24-28, 2015, in Chicago.
For more information on the Larry Ritter Award, including a list of previous winners, click here.
---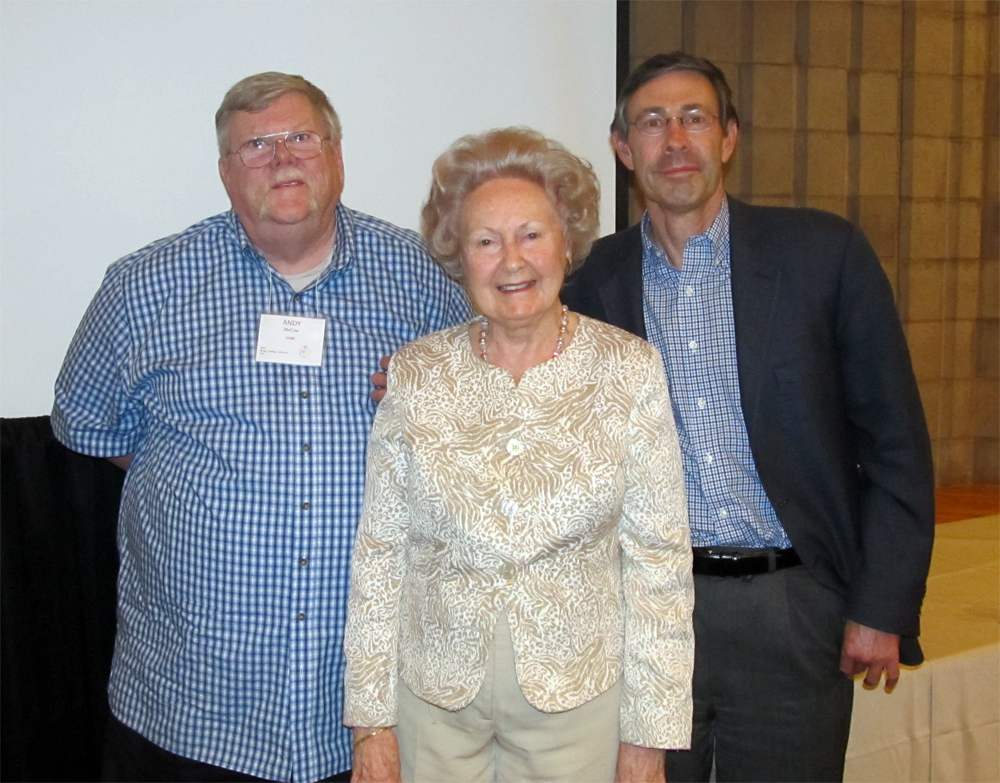 2015 Seymour Medal winner Andy McCue, author of Mover & Shaker: Walter O'Malley, the Dodgers, and Baseball's Westward Expansion, accepted his award at the banquet of the 22nd annual NINE Spring Training Conference on Saturday, March 14, 2015 in Tempe, Arizona.
"It's an honor to stand up here because I can see so many previous winners in the audience," said McCue, a past SABR President, who noted the attendance of Rob Fitts (2013), Lee Lowenfish (2008), David Block (2006), Charles Alexander (2003), and Lyle Spatz (2011) — who, along with McCue, is the only other winner of both the Seymour Medal and the Bob Davids Award, SABR's highest honor.
The Seymour Medal honors the best book of baseball history or biography published during the preceding calendar year. McCue's Mover & Shaker was published by the University of Nebraska Press.
The Seymour Medal, named in honor of Dr. Harold Seymour and Mrs. Dorothy (Seymour) Mills, was first awarded by SABR in 1996.
"I'd like to thank Dorothy twice," McCue said. "First, for setting up the medal, which gives all of us something to shoot for. And then for doing the kind of work she did, which also gives us something to shoot for. She set a standard for anyone who writes baseball history."
To read more, click here: http://sabr.org/latest/2015-seymour-medal-winner-andy-mccue-receive-award-nine-conference-banquet
---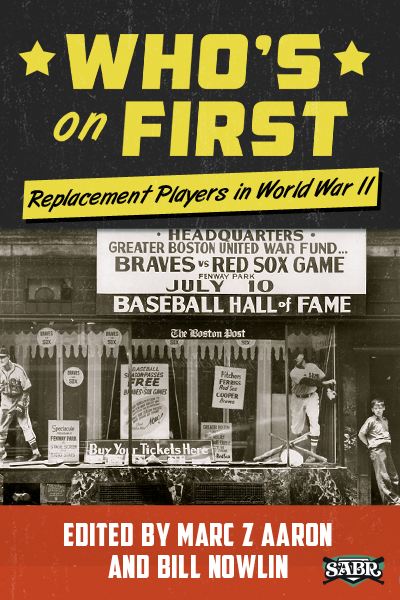 Add a book about baseball's true "replacement players" to your collection with the newest title from the SABR Digital Library:
Who's on First: Replacement Players in World War II
Edited by Marc Z. Aaron and Bill Nowlin
Associate editors: James Forr and Len Levin
ISBN (paperback): 978-1-933599-91-5
ISBN (e-book): 978-1-933599-90-8
418 pages
During the four seasons the U.S. was at war in World War II (1942-1945), 533 players made their major-league debuts. There were 67 first-time major leaguers under the age of 21 (Joe Nuxhall the youngest at 15 in 1944). More than 60 percent of the players in the 1941 Opening Day lineups departed for the service. The 1944 Dodgers had only Dixie Walker and Mickey Owen as the two regulars from their 1941 pennant-winning team.
The owners brought in not only first-timers but also many oldsters. Hod Lisenbee pitched 80 innings for the Reds in 1945 at the age of 46. He had last pitched in the major leagues in 1936. War veteran and former POW Bert Shepard, with an artificial leg, pitched in one game for the 1945 Senators, and one-armed outfielder Pete Gray played for the St. Louis Browns.
The war years featured firsts and lasts. The St. Louis Browns won their first (and last) pennant in 1944 — a feat made more amazing by the fact that they had not finished in the first division since 1929. The 1944 team featured 13 players classified as 4-F. The Chicago Cubs appeared in the 1945 World Series but have not made it back since.
More than 50 members of the Society for American Baseball Research (SABR) have contributed to this volume. We invite you to sit back and relax as you learn Who's on First.
This book includes contributions from: Marc Z. Aaron, Thomas Ayers, Peter C. Bjarkman, Rich Bogovich, Bob Brady, Ashlie Christian, Alan Cohen, Rory Costello, Richard Cuicchi, Sidney Davis, Greg Erion, Charles Faber, Merrie A. Fidler, David Finoli, Duke Goldman, Rex Hamann, Rachel Hamelers, Tom Hawthorn, Leslie Heaphy, Lou Hernández, Michael Huber, Joanne Hulbert, Jay Hurd, David M. Jordan, Seamus Kearney, Marc Lancaster, Walter LeConte, Bob LeMoine, Barb Mantegani, Jeff Marlett, Mel Marmer, Bob Mayer, Mike McClary, Richard Moraski, Bill Nowlin, Jeff Obermeyer, Gregg Omoth, Armand Peterson, J.G. Preston, David W. Pugh, David Raglin, Chris Rainey, John Shannahan, James D. Smith III, Steve Smith, Lyle Spatz, Mark S. Sternman, Jim Sweetman, Cort Vitty, Charlie Weatherby, Bob Webster, Gregory H. Wolf, and Don Zminda.
SABR members, get this e-book for FREE!
---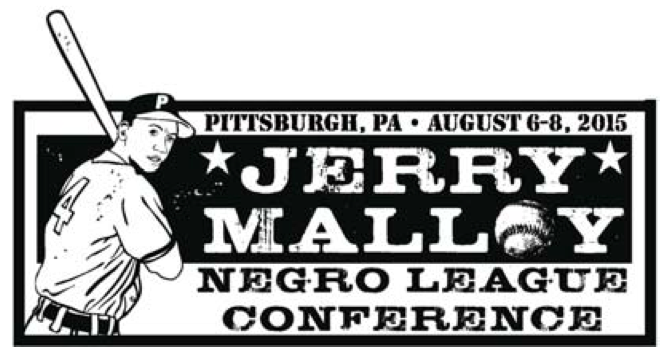 The 18th annual Jerry Malloy Negro League Conference will be held August 6-8, 2015, at the Wyndham Grand Pittsburgh Downtown in Pittsburgh, Pennsylvania. The conference is open to all baseball, history and sports fans of all ages.
Register today!

Click here to register online at the SABR Store

. Or click here to download a registration form (PDF); please mail your check or money order before July 31 to SABR Malloy Conference, 4455 E. Camelback Rd., Suite D-140, Phoenix, AZ 85018. Early registration is available until May 18, 2015.

Early-bird registration is $155 for an adult rate (includes all activities) or $110 for a student rate. Single-day registration for Friday or Saturday is $90. The rate for the Thursday education forum only is $15. Optional sessions are also available.
The 2015 Jerry Malloy Negro League Conference will celebrate the rich history of black baseball in Pittsburgh. We welcome proposals for oral and poster presentations from all research fields. Previous presenters have included college faculty, public school teachers, graduate students, and independent scholars. Presentations may focus on any topic related to the theme, "Baseball's Best: the Grays and the Crawfords," or other Negro Leagues issues. Some possibilities include: Josh Gibson, Pittsburgh Crawfords, Gus Greenlee, Cum Posey, Vic Harris, Cool Papa Bell, the Crawford Grill, and many others.
Visit SABR.org/malloy for information on the 2015 Call for Papers, Essay Contest, Art Contest, and Library Grant Program.
---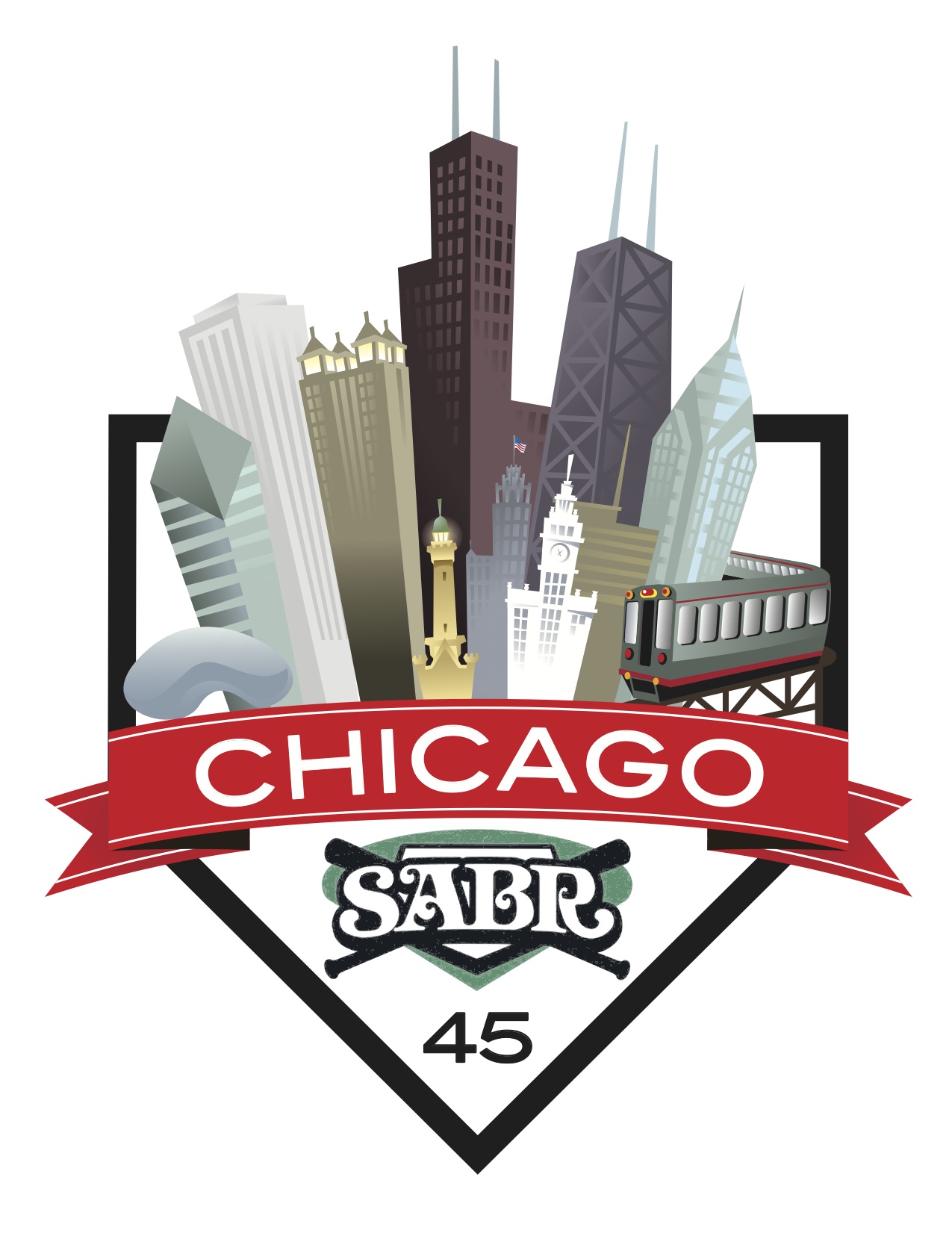 We hope you'll join us for what promises to be a spectacular SABR 45 convention, June 24-28, 2015, at the Palmer House Hilton in Chicago, Illinois.
Hotel and conference registration for the 2015 convention is now available. Click here for complete information on SABR 45 registration rates, all-inclusive packages, and optional sessions. Or click here to register for SABR 45. More details on guest speakers, panelists, and presenters will be announced soon.
Please note: The SABR 45 all-inclusive package includes 1 full conference registration; 1 ticket to the Cubs game on Thursday, June 25; 1 round-trip ticket on the CTA Red Line train; and 1 ticket to the Awards Luncheon on Friday, June 26. It does NOT include any other optional events such as the Downtown Baseball Walking Tour on Wednesday, June 24, The Baseball Project concert on Thursday, June 25, or the Historical Ballpark Sites Bus Tour on Sunday, June 28. Those tickets must be purchased separately.
All SABR 45 attendees will also receive a souvenir print edition of The National Pastime, our annual convention journal, focusing on baseball teams, players and events in the Chicago area. All SABR members, whether you attend the convention or not, will receive the expanded e-book edition of The National Pastime in their inboxes later this summer. Click here to register for SABR 45.
For more information on SABR 45, visit SABR.org/convention.
---
The SABR 45 Chicago Historical Ballpark Sites Bus Tour on Sunday, June 28 is now sold out.
If you wish to be placed on a waiting list, please e-mail djayne@sabr.org. Requests will be handled on a first-come, first-serve basis if a spot opens up.
The bus tour will include drive-bys and stops at sites that hosted professional and semi-professional baseball in Chicago from 1868 through 1990. Sites may include, but are not limited to, White Stocking Park, West Side Grounds, Twenty-third Street Grounds, Excelsior Park, South Side Park, Brotherhood Park, and old Comiskey Park.
For more information on SABR 45, visit SABR.org/convention.
---

You now have the opportunity to take advantage of a special offer from MLB Advanced Media for the 2015 season.
All SABR members can get a 20% discount off a MLB.TV Premium Monthly subscription. This discount is valid for each month of the 2015 season, so you can use it all year long:
With MLB.TV, you can watch every 2015 Regular Season out-of-market game LIVE or on-demand in HD Quality. Choose home or away broadcasts. MLB.TV is on your favorite devices, including iPhone, iPad, Android phones, Xbox 360, Sony PlayStation and more. Watch up to four games at once with Mosaic. DVR functionality lets you pause or rewind live games. PLUS, watch select 2015 Spring Training games LIVE online.
For any questions about your subscription, please contact MLB.TV Customer Service.
---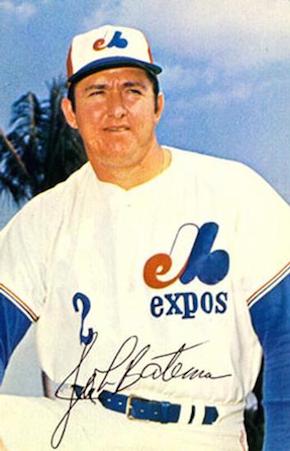 Ten new biographies were posted as part of the SABR Baseball Biography Project, which — along with the publication of our new e-book on World War II replacement players — brings us to a total of 3,130 published biographies. Here are the new bios:
All new biographies can be found here: http://sabr.org/bioproj/recent
You can find the SABR BioProject at SABR.org/BioProject.
Bios on more than just ballplayers: The ambitious goal of the SABR Baseball Biography Project is to publish a full-life biography of every major league player in history. But SABR members write about a lot more than just ballplayers. In addition, we have pages for Ballparks, Broadcasters, Executives, Managers, Scouts, Spouses, Umpires and a lot more on the BioProject website. You can browse all of these categories at http://sabr.org/bioproj/browse. So if you've ever thought, "Hey, that person (or ballpark) should get the full BioProject treatment" — write the story and we'll publish it!
Get involved! If you'd like to help contribute to the SABR BioProject, visit our BioProject Resources page or read the FAQs section to get started. We're also looking to expand the BioProject to include all "encyclopedic" articles on baseball-related subjects from past SABR publications or committee newsletters. If you come across an article you think should be included in the SABR "baseball repository" at the BioProject, send a copy or link to markarmour04@gmail.com or jpomrenke@sabr.org.
---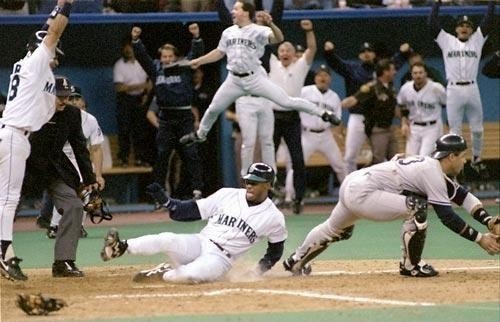 Three new game stories were posted this week as part of the SABR Games Project. Here are the new game stories:
The SABR Baseball Games Project was launched in January 2014 to research and write articles on major-league and Negro League regular, postseason, and All-Star Games. These game accounts will complement Retrosheet and Baseball-Reference box scores as well as BioProject essays on the players involved.
The articles are not intended to be mere play-by-play summaries, nor should they be first-person narratives. Rather the goal is to put each game in historical context — whether that history is of a particular player, team, season, or something even broader.
Visit the new Games Project website at SABR.org/gamesproject.
---
SABR member Rob Fitts has launched a Kickstarter campaign to bring Masanori Murakami to the United States this summer to celebrate the 50th anniversary of him becoming the first Japanese in the Major Leagues.
For the past three years, Fitts has worked with Mashi to bring his story to an English-speaking audience. His biography, Mashi: The Unfulfilled Baseball Dreams of Masanori Murakami, the First Japanese Major Leaguer, will be published this spring by the University of Nebraska Press.
Fitts and Murakami are planning a three-week lecture tour with stops in at the SABR 45 convention in Chicago, Boston, New York, Cooperstown, Los Angeles, Fresno, San Jose, and San Francisco. Local SABR chapters will be involved in nearly all of these events.
To learn more, click here: https://www.kickstarter.com/projects/1720383723/mashi-masanori-murakami-biography-and-book-tour.
---
Please note: Only ONE entry per nomination will be considered (do not submit multiple nominations for the same award). For more information on SABR Awards, click here.
---
We've heard your feedback: Some of you have said you look forward to "This Week in SABR" every Friday, but sometimes there are just too many compelling articles and announcements to read every week. We're not complaining — hey, keep up the great work! — but we know the feeling. So in an effort to make the length of this newsletter more manageable to read, we'll summarize some of the repeating/recurring announcements in a special "In Case You Missed It (ICYMI)" section of "This Week in SABR".
Here are some major headlines from recent weeks that we don't want you to miss:
All previous editions of This Week in SABR can be found here: http://sabr.org/content/this-week-in-sabr-archives.
---
We'd like to welcome all of our new SABR members who have joined this week. You can find all Members-Only resources at members.sabr.org and the New Member Handbook can be downloaded here.
Please give these new members a warm welcome and help them make the most of their membership by giving them the opportunity to get involved in their local chapter or a research committee.
You can find contact information for any SABR member in the online membership directory (SABR.org/directory).
| Name | Hometown | | | Name | Hometown |
| --- | --- | --- | --- | --- | --- |
| Joshua Auerbach | Eden Prairie, MN | | | Jim Kelly | Phoenix, AZ |
| Dana Berry | Granville, OH | | | William Lanen | San Diego, CA |
| Wayne Block | Maricopa, AZ | | | Jonathan Lynch | Poulton-le-Fylde, ENG |
| Mark Bullinger | Ellicott City, MD | | | Dan Marsiglia | Ho-Ho-Kus, NJ |
| Daniel Bullinger | Ellicott City, MD | | | Giovanni Marzullo | New York, NY |
| Eddy Campbell | Edgewater, AUS | | | Pasky Pascual | Silver Spring, MD |
| George Curcio | DeLand, FL | | | William Rogers | Altadena, CA |
| Mike Cvengros | Burr Ridge, IL | | | Ken Sandlin | Sugar Land, TX |
| Kent Faught | Hot Springs, AR | | | Andrew Saunders | Guelph, ON |
| Rick Funaro | North Haven, CT | | | Spencer Silva | Berkley, CA |
| Michael Green | Las Vegas, NV | | | Roger Snell | Frankfort, KY |
| Greg Hack | Lenexa, KS | | | Larry Stauss | Longmont, CO |
| John Hickman | Kensington, MD | | | Anne Surman | Exeter, NH |
| Scott Hubbard | Chico, CA | | | Dave Walters | University Hts., OH |
| Kevin Jennings | Bourbonnais, IL | | | Kat Williams | Huntington, WV |
---
There were no new SABR research committee newsletters published this week.
Find all SABR research committee newsletters at SABR.org/research.
---
Here are the new regional chapter updates published this week:
Visit SABR.org/chapters for more information on SABR regional chapters.
---
Here is a list of upcoming SABR events:
All SABR meetings and events are open to the public. Feel free to bring a baseball-loving friend … and make many new ones! Check out the SABR Events Calendar at SABR.org/events.
---
Here are some recent articles published by and about SABR members:
Read these articles and more at SABR.org/latest.
---
This Week in SABR is compiled by Jacob Pomrenke. If you would like us to include an upcoming event, article or any other information in "This Week in SABR," e-mail jpomrenke@sabr.org.
Have trouble reading this e-mail? Click here to view this week's newsletter on the web.
Are you receiving our e-mails? "This Week in SABR" goes out by e-mail to all members on Friday afternoons. If they're not showing up, try adding "sabr.notes@sabr.org" to your contact list to ensure they show up in your inbox (and not the spam folder.)
---
Originally published: March 20, 2015. Last Updated: April 3, 2020.
https://sabr.org/wp-content/uploads/2020/03/research-collection4_350x300.jpg
300
350
jpomrenke
/wp-content/uploads/2020/02/sabr_logo.png
jpomrenke
2015-03-20 15:00:00
2020-04-03 14:39:15
This Week in SABR: March 20, 2015