This Week in SABR: October 14, 2016
Welcome to "This Week in SABR!" Click here to view this week's newsletter on the web. Here's what we've been up to as of October 14, 2016:
---
This has been a banner year for SABR, and your year-end charitable gift can help us bring 2016 to an even more successful close.
SABR continues to offer unparalleled opportunities for involvement and benefits for members around the world. We depend upon the volunteer work of members to mount our exciting events like the SABR Convention (in New York City next summer), the SABR Analytics Conference in Phoenix, and the Jerry Malloy Negro League Conference; to produce groundbreaking research through the SABR Digital Library e-book program (with 8-10 free e-books provided to members each year), the Baseball Research Journal, and The National Pastime; and to expand the online resources of the research committees, regional chapters, the BioProject, the Games Project, and much more. SABR continues to offer unparalleled opportunities for involvement and benefits for members around the world.
As a 501(c)3 organization, tax-deductible donations allow SABR to expand member opportunities and to become an even larger voice in the baseball community. Many members have already become donors, and you can join them right now by making your gift online at SABR.org/donate. Please help us reach our donation drive goal!
You can also send your donation by check to: SABR, Cronkite School at ASU, 555 N. Central Ave. #416, Phoenix, AZ 85004.
All of us at SABR appreciate your support of our great organization and the game we love.
To learn more, visit SABR.org/donate.
---
For those of you whose SABR memberships expire by December 31 — you can check your current membership status here — it's almost time for you to renew! We're excited about the upcoming year ahead of us and we hope you'll take advantage of all the great membership benefits offered to SABR members in 2017.
You can renew your membership for 1 year or 3 years online at the SABR Store; by phone at (602) 496-1460; or by mailing this downloadable PDF form and your payment to the office at: SABR, Cronkite School at ASU, 555 N. Central Ave. #416, Phoenix, AZ 85004.
Dues are the same as they have been in recent years: $65 for one year or $175 for three years, with discounts available to anyone under 30 or over the age of 65.
For one low price, you get two editions of the Baseball Research Journal, the expanded e-book edition of The National Pastime; 8-10 free e-books published by the SABR Digital Library; "This Week in SABR" every Friday; access to research resources such as Paper of Record (with complete archives of The Sporting News); discounts to all SABR conferences such as the National Convention (New York City in 2017), the SABR Analytics Conference, the Jerry Malloy Negro League Conference, and the Frederick Ivor-Campbell 19th Century Conference; and much, much more.
We believe SABR has something for everyone, from the active researcher to someone passionate about baseball. We hope you'll invite your friends, colleagues and family members to join at store.sabr.org.
Add a family member for $15: Any SABR member can add a family member in the same household for $15 per year; they will receive all electronic member benefits and access to the website, but no printed publications. To add a new family member, please contact Membership Director Deb Jayne. Note: In order to renew your existing family membership, you must log in to the SABR website under the family member's username/e-mail address, not your own.
---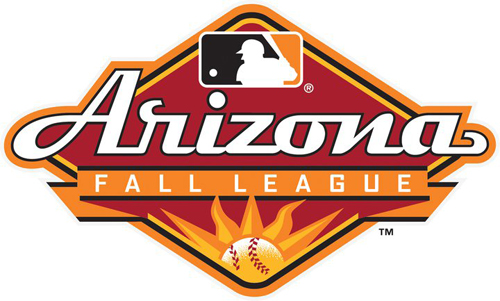 We hope you'll join us for the eighth annual SABR Arizona Fall League Experience, which will be held Thursday, November 3 to Saturday, November 5, 2016. All baseball fans are welcome to attend.
The event will feature four AFL games — at four different ballparks — showcasing baseball's top prospects. We'll also have a ballpark dinner at Scottsdale Stadium with a special guest speaker and the Arizona Major League Alumni auction on Friday evening.
On Saturday, November 5, attendees will join members of SABR's Flame Delhi Chapter for their regional fall meeting, with research presentations and guest speakers. We'll conclude the conference with the nationally televised Fall Stars Game on Saturday evening at Surprise Stadium. All of this, including transportation, is included in one low registration price.
Register now by clicking here! Registration is $195 for all SABR members and guests (early registration has now expired.)
Host hotel: SABR's recommended hotel is the Holiday Inn Express & Suites (3131 N. Scottsdale Rd., Scottsdale, AZ 85251) in Old Town Scottsdale. Click here to book your room online or call the hotel at (480) 675-7665 and mention "SABR" to book your room at our special group rate of $116/night (plus tax).
Your registration fee includes all game tickets; an AFL Media Guide; a special evening with Arizona Major League Alumni; and transportation to and from all events.
The Arizona Fall League (mlbfallball.com) is baseball's premier player development league. In the first seven years of the conference, attendees were treated to sneak peeks at Mike Trout, Bryce Harper, Buster Posey, Stephen Strasburg, Nolan Arenado, Gerrit Cole, Billy Hamilton, and Gary Sanchez before they hit the big leagues.
All baseball fans are welcome to attend, so join us in November for the SABR Arizona Fall League Experience!
---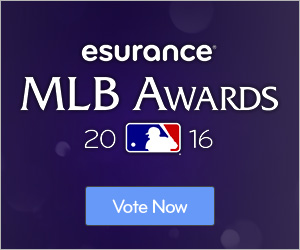 SABR members once again have the opportunity to play a key role in selecting the winners of the 2016 Esurance MLB Awards. More categories were added to the ballot this week, so cast your vote today! The votes from SABR members will be equal to each of the other four categories.
SABR members (20%)
MLB.com fans (20%)
Front office personnel (20%)
Retired players (20%)
Media (20%)
This year's Esurance MLB Awards will feature nominees in 20 suspenseful categories. Individual awards will go to the Best Major Leaguer, Best Hitter, Best Pitcher, Best Rookie, Best Defensive Player, Best Social Media Personality, Best Play-Offense, Best Play-Defense, Best Moment, Best Performance, Best Social Media Post, Best Fan Catch, Best MLB Interview, Best Call, TV/Radio, Best Player-Fan Interaction, Best Trending Topic, Best Manager, and Best Executive.
Plus, check out the top MLB Fans of the Year presented by Esurance, including SABR member Emma X. Amaya, who was voted as the Los Angeles Dodgers Fan of the Year.
To cast your SABR vote in the 2016 Esurance MLB Awards, click here. Voting will remain open through November 11, 2016.
Visit mlb.com/awards to learn more. Winners will be announced live on MLB Network and MLB.com on November 18, 2016.
---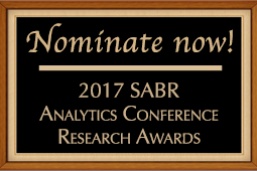 What are the best baseball analytics articles you've read in 2016?
We're seeking nominations for the 2017 SABR Analytics Conference Research Awards, which recognize baseball researchers who have completed the best work of original analysis or commentary during the preceding calendar year in the following categories:
Contemporary Baseball Analysis: Honoring the best analysis focusing on a subject related to the modern game(s), team(s) or player(s).
Contemporary Baseball Commentary: Honoring the best commentary focusing on a subject related to the modern game(s), team(s) or player(s).
Historical Baseball Analysis/Commentary: Honoring the best original analysis or commentary focusing on a subject related to a game(s), team(s) or player(s) throughout baseball history.
Please send all nominations via e-mail to this address: 2017-analytics-awards@sabr.org no later than January 9, 2017. Include author, title, date of publication and a URL link (if applicable). Click here for complete details and category criteria.
Voting for the winners will be conducted online in January-February 2017 at SABR.org, BaseballProspectus.com, FanGraphs.com, HardballTimes.com and BeyondtheBoxScore.com, with results weighted equally at 20%.
Results will be announced and presented at the sixth annual SABR Analytics Conference, March 9-11, 2017, at the Hyatt Regency Phoenix in Phoenix, Arizona. Learn more at SABR.org/analytics.
To view past award winners and finalists, click here.
---
SABR's new Diversity and Inclusion Committee is dedicated to promoting outreach into traditionally underrepresented communities in our membership base. We would greatly appreciate the participation of all SABR members in a quick survey to help us ensure that future SABR events and activities provide a welcoming environment to individuals of all backgrounds.
Click the link below to fill out the survey:
https://www.surveymonkey.com/r/sabr-diversity
For questions, please contact Emily Hawks at emilyhawks@gmail.com. Thanks for your help!
---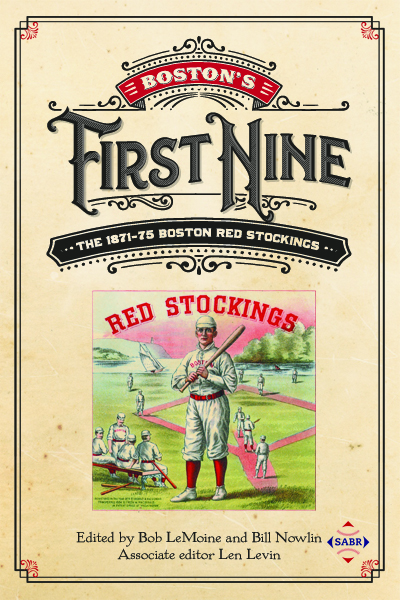 The newest publication from the SABR Digital Library focuses on the first great dynasty in professional baseball:
Boston's First Nine: The 1871-75 Boston Red Stockings
Edited by Bob LeMoine and Bill Nowlin
Associate editor: Len Levin
397 pages, 8.5″ x 11″
ISBN (ebook): 978-1-9438-1628-6, $9.99
ISBN (paperback): 978-1-9438-1629-3, $19.95

Before the Boston Red Sox and the Boston Braves, there were the Boston Red Stockings. They were "Boston's First Nine" and 1871 through 1875, they won four consecutive pennants in the old National Association, considered by many to be baseball's first major league. In this five-year period, the team only fielded 22 players — but, then again, these were the days of the "one-man rotation." Who needed two pitchers, when one would do? And if that pitcher was Al Spalding, who won more than 50 games in back-to-back seasons of 1874 and 1875, that one pitcher was pretty good. Of the 22 players on the team, five of them are in the Baseball Hall of Fame.
These were different days. The game was played a little differently from today — but not that differently. Take some time and enjoy the work of 38 SABR members. Several are among our leading 19th-century baseball experts; others became enthralled digging into the early days of professional baseball in Boston. There are fascinating stories of the men who played the game, the games, the seasons, the tours of Canada and even England and Ireland, where they took on some of the better cricket players of the British Isles, and beat them, too.
Take a trip back to those glorious days of yesteryear, and see if you don't become captivated as we were in learning about stories of baseball and life from more than 140 years ago. The book includes recaps of each season, 1871-75, informative articles about the team and front office, and player biographies.
Contributors include: Matt Albertson, David Arcidiacono, Andrew Arends, Charlie Bevis, Christopher J. Devine, Paul E. Doutrich, Brian Engelhardt, Charles F. Faber, Scott Fiesthumel, Terry D. Gottschall, Gerry Goulet, Donna L. Halper, Richard Hershberger, Joanne Hulbert, Jay Hurd, Bill Lamb, Bob LeMoine, Len Levin, Michael R. McAvoy, David McDonald, William McMahon, Eric Miklich, Peter Morris, David Nemec, Bill Nowlin, Mark Pestana, Mike Richard, Bob Ruzzo, William J. Ryczek, Mark Souder, David C. Southwick, Mark S. Sternman, John Thorn, Richard "Dixie" Tourangeau, Joe Williams, Jim Wohlenhaus, Gregory H. Wolf, and John Zinn.
SABR members, get this e-book for FREE!
Having trouble downloading our e-books? To view PDF files on your computer, click here to download the free Adobe Reader software. Having trouble downloading e-books to your Kindle, Nook, Sony Reader or iPad? Click here for additional help.
SABR members will get discounted rates for all Digital Library publications, including many for free. To find more SABR Digital Library books, visit SABR.org/ebooks.
---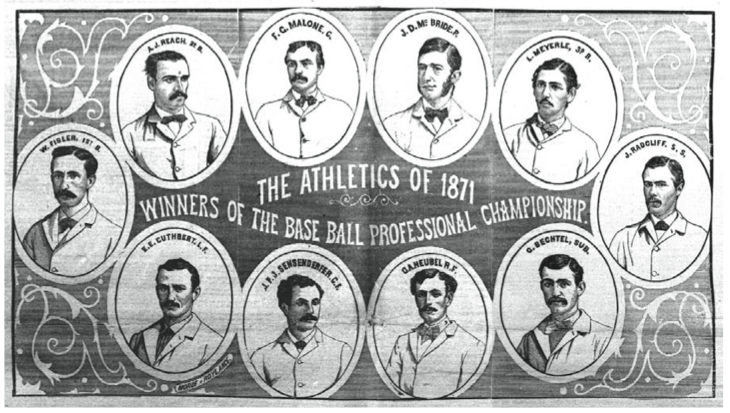 Join us for the Philadelphia 19th Century Baseball Interdisciplinary Symposium, co-hosted by SABR's Nineteenth Century Research Committee and the Connie Mack/Philadelphia Chapter, will take place from 9:00 a.m.-5:00 p.m. on Saturday, November 12, 2016, at Maggiano's Restaurant, 1201 Filbert St. in the Center City of Philadelphia.
We'll have a full day of programming that will include a Welcoming Address by Major League Baseball's Official Historian John Thorn; a Luncheon Keynote presentation by veteran Philadelphia newspaper reporters and editors Daniel R. Biddle and Murray Dubin, co-authors of Tasting Freedom: Octavius Catto and the Battle for Equality in Civil War America; a panel discussion on Philadelphia's 19th Century Baseball's Movers & Shakers, moderated by Dick Rosen; four other Research Presentations devoted to seldom addressed aspects of 19th-century baseball by such experts as Jerrold Casway, Ralph Carhart, Richard Hershberger, John Shiffert, and Matt Albertson.
Space is limited, so reserve your spot today!
Registration: Click here to download a registration form. Registration is $95 per person, for SABR members and up to three guests. Please make check or money order payable to SABR and include "Phila. 19cBB Symposium" on the memo line. Mail form and payment to Peter Mancuso, 6970 Ely Rd., New Hope, PA 18938, before November 1, 2016.
For more information, please contact Peter Mancuso at peterplus4@earthlink.net.
---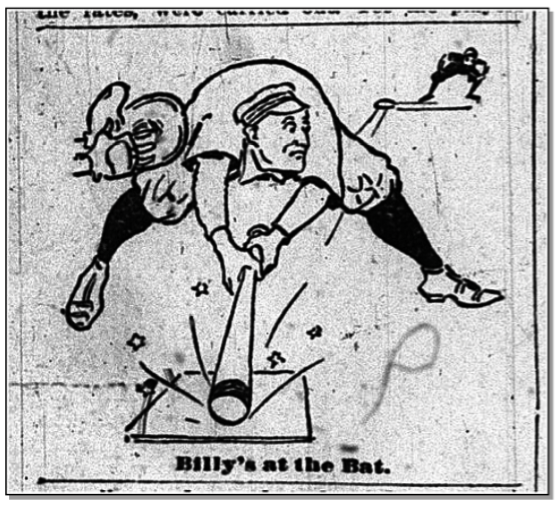 At SABR.org, we maintain a comprehensive list of all players who have hit four home runs in a professional game. From the SABR Minor Leagues Committee's Fall 2016 newsletter, "Beating the Bushes," here's the story of one unlikely occurrence.
In 1895, Billy Bottenus became the only Buffalo Bisons player in the team's long history to ever hit four home runs in a game, or drive in 12 runs in a game. More than a century later, these are still team records, and they happened in a seven-inning game. Read the new story by Brian M. Frank:
http://sabr.org/latest/when-billy-bottenus-hit-four-home-runs-game-buffalo-bison
Click here to find SABR's list of all players to hit four home runs in a professional game.
For more stories from "Beating the Bushes," click here.
---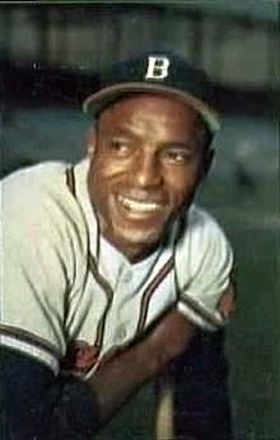 Five new biographies were posted this week as part of the SABR Baseball Biography Project, which brings us to a total of 3,877 published biographies. Here are the new bios published this week:
All new biographies can be found here: http://sabr.org/bioproj/recent
Seeking authors for 2017 Hall of Fame candidates: As part of our Bioproject Hall of Fame Ballot initiative, we are seeking authors for the following players: Mike Cameron, Jeff Kent, Derrek Lee, Mike Mussina, Magglio Ordoñez, Edgar Renteria, Gary Sheffield, Jason Varitek, and Tim Wakefield. Ideally, we would like to have the bios written, edited, and fact-checked by the end of 2016 so we can post them on the BioProject website and on social media before the election announcements. Please contact Emily Hawks at emilyhawks@gmail.com if you are interested in writing about one of these players.
Search for any SABR biography: You can now visit sabr.org/bioproj_search to search for any player — or manager, executive, scout, spouse, broadcaster, or umpire — who appears in the SABR BioProject. You can also browse all of these BioProject categories and a lot more, including 300-game winners, Hall of Famers, 1960s All-Stars, or Negro Leaguers, at our Browse page: sabr.org/bioproj/browse.
---
In SABR's Nuclear Powered Baseball: Articles Inspired by The Simpsons Episode "Homer At the Bat," edited by Emily Hawks and Bill Nowlin and published by SABR in 2016, we paid tribute to an iconic episode of the long-running animated show's that featured the National Pastime.
The series has a long history with baseball and, in Season Three, the episode "Homer at the Bat" aired on February 20, 1992. Co-editor Emily Hawks writes in her Introduction, "To see so many of the biggest MLB stars of the day in Simpsonian animated form — Ken Griffey Jr., Ozzie Smith, and Jose Canseco, just to name a few — seemed the most exciting thing in the world to this '90s kid. And the fact that they all lent their own voices to the parts seemed even cooler. It may have also been one of my first glimpses into baseball's early days. As a kid, I had no idea that Mr. Burns' dream squad — comprised of colorful names like Shoeless Joe Jackson, Pie Traynor, and Napoleon Lajoie — actually referenced real players. Those seemed like decidedly fabricated names to me!"
They weren't. They were real ballplayers. And in Nuclear Powered Baseball, we wrote about them all, telling the stories of each player — past and present — featured in the classic Simpsons episode. The biographies compiled here take the players well beyond their two-dimensional caricatures, and present a well-rounded view of their lives in baseball. Even Homer Jay Simpson gets his own biography, too.
The SABR BioProject biographies that appeared in Nuclear Powered Baseball can now be read online at: http://sabr.org/category/completed-book-projects/nuclear-powered-baseball
You can also purchase the book or download the e-book by clicking here. SABR members can download all SABR Digital Library e-books for free at SABR.org/ebooks.
---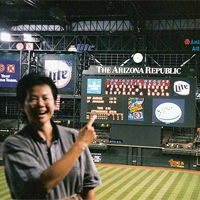 Three new game stories were posted this week as part of the SABR Games Project. Here are the new game stories:
All new Games Project stories can be found here: http://sabr.org/gamesproject/recent
Get involved: Writing for the Games Project is an easy way to get involved as a SABR member. Find out how by reading the Games Project FAQs section or checking out the Authors' Guidelines.
Still seeking a Chief Editor: For those of you who have reached out offering to edit or fact-check games over the past few weeks: Thank you! Thanks to numerous responses, we are now sufficiently staffed in this area to more quickly process game articles toward publication. However, we are still seeking a Chief Editor to help coordinate the editing for all Games Project stories. This is a crucial role that is necessary to keep the project running smoothly. If you are interested, please contact Greg Erion or Bruce Slutsky for more information.
---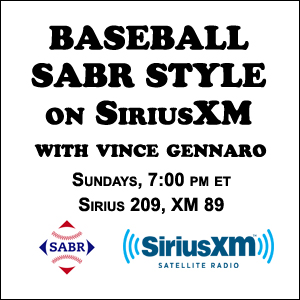 Behind the Numbers: Baseball SABR Style on SiriusXM, a radio show hosted by SABR President Vince Gennaro, will be on hiatus during the MLB postseason. After the World Series ends, the show will air again at its regular time, 7:00-8:00 p.m. ET on Sundays, on MLB Network Radio. But you can still listen to archives of recent episodes on-demand on the SiriusXM Internet Radio App.
You can also watch video highlights of Behind the Numbers: Baseball SABR Style on SiriusXM on MLB.com. Click here to watch more video highlights of Baseball SABR Style from MLB.com.
Behind the Numbers: Baseball SABR Style on SiriusXM focuses on examining and interpreting the statistical analysis that plays a critical role in baseball today. It airs weekly throughout the year on MLB Network Radio, available to subscribers nationwide on XM channel 89, Sirius channel 209, and on the SiriusXM Internet Radio App.
---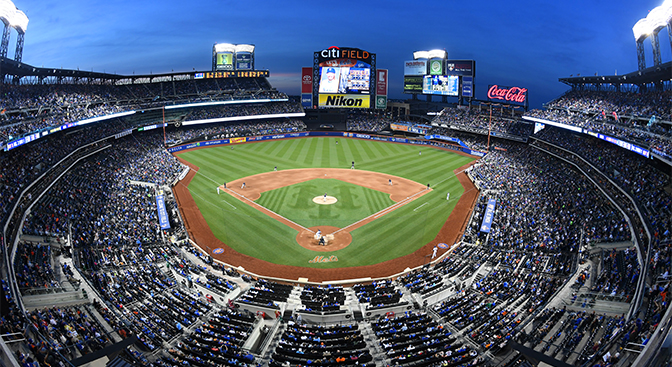 SABR will be returning to the Big Apple for our 47th national convention on June 28-July 2, 2017, at the Grand Hyatt New York. Registration information will be available at SABR.org/convention in early 2017. The New York Mets are scheduled to play the Philadelphia Phillies in a three-game series at Citi Field during SABR 47.
The Grand Hyatt New York, one of the city's most historic and luxurious hotels, is conveniently located in Midtown Manhattan just steps from Grand Central Terminal and within walking distance of many major attractions, including Times Square, the Empire State Building, and the New York Public Library.
SABR 47, which is open to all baseball fans, will include top featured speakers from around the baseball world — front office executives, players, managers, scouts, writers and analysts. More details will be announced in early 2017 at SABR.org/convention.
SABR's 2017 national convention will be our 47th annual gathering; the organization's founding in Cooperstown in 1971 is counted as the first. Learn more about SABR's convention history by clicking here.
For more information on the SABR convention, visit SABR.org/convention.
---
We've heard your feedback: Some of you have said you look forward to "This Week in SABR" every Friday, but sometimes there are just too many compelling articles and announcements to read every week. We're not complaining — hey, keep up the great work! — but we know the feeling. So in an effort to make the length of this newsletter more manageable to read, we'll summarize some of the repeating/recurring announcements in a special "In Case You Missed It (ICYMI)" section of "This Week in SABR".
Here are some major headlines from recent weeks that we don't want you to miss:
All previous editions of This Week in SABR can be found here: http://sabr.org/content/this-week-in-sabr-archives.
For more information, click here.
---
We'd like to welcome all of our new SABR members who have joined this week. You can find all Members-Only resources at members.sabr.org and the Membership Handbook can be downloaded here.
Please give these new members a warm welcome and help them make the most of their membership by giving them the opportunity to get involved in their local chapter or a research committee.
You can find contact information for any SABR member in the online membership directory (SABR.org/directory).
| Name | Hometown | | | Name | Hometown |
| --- | --- | --- | --- | --- | --- |
| Jay Abbott | Bradford, PA | | | Matthew Mihalka | Fayetteville, AR |
| Coleman Bazelon | Glenelg, MD | | | Tyler Mitzel | Kelowna, BC |
| Sandy Billington | Brooklyn, NY | | | David Moore | Ashland, MA |
| Marc Delucchi | Gambier, OH | | | Lance Rist | Austin, TX |
| Kevin Duffy | Bath, PA | | | Chad Sexton | Flint, MI |
| Olivier Egger | San Gwann, MLT | | | Ry Siggelkow | Minneapolis, MN |
| Clayton Farris | Houston, TX | | | Michelle Sparks | Keller, TX |
| Justin Lafferty | El Cajon, CA | | | Frank Tilley | Melrose, MA |
| Theodore LeJeune | Akron, OH | | | Jeff Vey | Quakertown, PA |
---
Here are the new SABR research committee updates this week:
Find all SABR research committee newsletters at SABR.org/research.
---
Here are the new regional chapter updates this week:
Quebec Chapter meeting recap (August 6; Quebec City, QC)
Rocky Mountain Chapter annual banquet: Register now for the Rocky Mountain Chapter's 19th annual banquet on Saturday, November 5, 2016, at Coors Field in Denver. Our special guest speakers this year are Vinny Castilla and Ellis Burks, who were stars when the "Blake Street Bombers" ruled Denver in the 1990s. Additionally, Rockies then-General Manager Bob Gebhard will be on hand to receive the Rocky Mountain SABR Award for lifetime achievement in baseball. Our Master of Ceremonies will be former Rockies pitcher Jason Hirsh. Tickets are $65 and open to all SABR members and guests. Visit RMSABR.org to learn more.
Chapter websites/social media: Chapter leaders, all chapters are encouraged to have a presence online to help raise awareness of SABR and bring extra attention to our research, events, and activities. Click here if your chapter is interested in learning more about creating a new chapter website or social media accounts, and for a complete list of chapter sites and social media accounts.
Best Practices handbook: Chapter leaders, download the new Chapter Leaders Best Practices Handbook on the Admin Tools page at admin.sabr.org. The handbook offers suggestions and guidelines for meetings, speakers, revitalizing a chapter, and getting publicity for SABR and chapter events.
Visit SABR.org/chapters for more information on SABR regional chapters.
---
Here is a list of upcoming SABR events:
All SABR meetings and events are open to the public. Feel free to bring a baseball-loving friend … and make many new ones! Check out the SABR Events Calendar at SABR.org/events.
---
Here are some recent articles published by and about SABR members:
Read these articles and more at SABR.org/latest.
---
This Week in SABR is compiled by Jacob Pomrenke. If you would like us to include an upcoming event, article or any other information in "This Week in SABR," e-mail jpomrenke@sabr.org.
Have trouble reading this e-mail? Click here to view this week's newsletter on the web.
Are you receiving our e-mails? "This Week in SABR" goes out by e-mail to all members on Friday afternoons. If they're not showing up, try adding "sabr.notes@sabr.org" to your contact list to ensure they show up in your inbox (and not the spam folder.)
---
Originally published: October 14, 2016. Last Updated: April 3, 2020.
https://h2j7w4j4.stackpathcdn.com/wp-content/uploads/2020/03/research-collection4_350x300.jpg
300
350
admin
/wp-content/uploads/2020/02/sabr_logo.png
admin
2016-10-14 15:00:00
2020-04-03 14:38:45
This Week in SABR: October 14, 2016