This Week in SABR: October 3, 2014

Welcome to "This Week in SABR!" Here's what we've been up to as of October 3, 2014:
---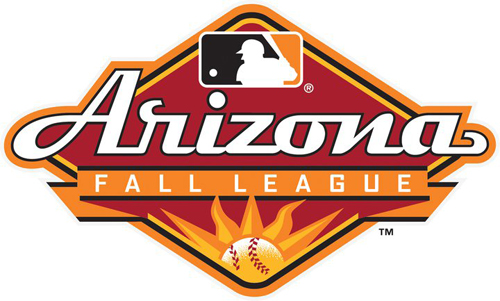 Early registration ends today for the the sixth annual SABR Arizona Fall League Conference, which will be held October 30-November 1, 2014, in Scottsdale, Arizona.
Join us this month for the AFL Conference to see baseball's best prospects before they hit the big leagues.
Click here to register for the 2014 AFL Conference. Registration is $165 for all SABR members and guests until 5 p.m. MST/8 p.m. EDT Friday, October 3 (that's today!); $195 afterward.
Host hotel: Holiday Inn Express & Suites, Old Town Scottsdale, 3131 N. Scottsdale Rd., Scottsdale, AZ 85251. Visit www.hiescottsdalehotel.com or call (480) 675-7665. The deadline to book your room at the SABR group rate of $99/night (plus tax) was Monday, September 29. You can still book your room at the regular rate by visiting the hotel website or making a reservation by phone.
The conference will now feature four AFL games, including one at new Cubs Park in Mesa, as the Fall League has added a night game on Thursday, October 30 to the schedule. On Thursday afternoon, we'll take a special tour of Cubs Park and see a game there, then in the evening we'll have a ballpark dinner and guest speaker at Salt River Fields at Talking Stick before the Salt River Rafters-Surprise Saguaros game. In addition, we'll also have dinner at Don and Charlie's in Scottsdale, home to one of the great sports memorabilia collections you will ever see, and a special evening with members of the Arizona Major League Alumni.
On Saturday morning, attendees will join members of SABR's Flame Delhi (Arizona) Chapter for their regional fall meeting. Saturday night is always a highlight of the conference as the top prospects from every organization participate in the AFL Fall Stars game at Salt River Fields at Talking Stick. All of this, including transportation, is included in one low registration price.
The full — and updated! — conference schedule is now available at SABR.org/AFL.
The Arizona Fall League (mlbfallball.com) is baseball's premier player development league. In the first five years of the conference, attendees were treated to sneak peeks at Mike Trout, Bryce Harper, Buster Posey, Starlin Castro, Stephen Strasburg, Nolan Arenado, and Billy Hamilton before they hit the big leagues.
Learn more about Arizona baseball history by downloading Mining Towns to Major Leagues: A History of Arizona Baseball, SABR's 1999 convention journal that was recently republished as an e-book at the Flame Delhi Chapter's website, SABRAZ.org.
All baseball fans are welcome to attend, so join us in October for the SABR Arizona Fall League Conference!
---
The SABR Analytics Conference brings together the leading minds in baseball analytics to discuss and debate topics relevant to the quantitative analysis of the game of baseball, including aspects of innovation and technology. Past conferences have been attended by representatives from 27 MLB teams.
We are now accepting abstracts for oral presentations for the fourth annual SABR Analytics Conference Conference, scheduled for March 12-14, 2015, at the Hyatt Phoenix Downtown.
Abstracts of proposed research presentations should be no more than 500 words in length, and must include the abstract's title, review of previous work on the subject, a summary of the research methodology and anticipated results, and the expected contribution to the field of baseball analytics offered by this work. Please send all abstracts to this e-mail address: 2015-analytics-presentations@sabr.org.
The submission deadline for 2015 SABR Analytics Conference presentation abstracts is 11:59 p.m. PST, Wednesday, December 31, 2014. Please note: If your presentation abstract is accepted, you will be required to register for the conference in order to qualify for a presentation slot.
When submitting an abstract, the author should describe anticipated audio-visual needs if the abstract is accepted as an oral presentation. For oral presentations at the convention site, SABR will provide laptops and computer-connected projection systems. If your work will need another type of AV equipment, please let us know.
For questions, contact Vince Gennaro. For more information on the conference, visit SABR.org/analytics.
---
Both baseball and non-baseball historians of the 19th century will present a day-long NYC 19th Century Baseball Interdisciplinary Symposium from 9:00 a.m.-5:00 p.m. on Saturday, November 15, 2014, at John Jay College of Criminal Justice (524 W. 59th Street in New York). This interdisciplinary symposium, co-hosted by SABR's Nineteenth Century and Origins Committees, is intended to illuminate New York City's indelible contributions to the origins, growth, spread, and institutionalization of the game as we know it today, and how, in turn New York baseball of the era, impacted the lives of 19th-century New Yorkers and Americans beyond.
To help derive a greater understanding of what is known and what is not known about 19th-century baseball in and around New York City, SABR's Nineteenth Century and Origins Committees have established the inaugural NYC 19th Century Baseball Interdisciplinary Symposium on Saturday, November 15, 2014, to bring together a rare assembly of both leading baseball historians and experts on 19th-century New York City and 19th-century life.
The all-day program of panel discussions and research presentations will cover the last six decades of the 19th century, which will be divided between baseball's Pre-Professional Era (1840s-1870) in the morning and its Professional Era (1871-1900) in the afternoon. The $95.00 registration fee ($45.00 for students with currently valid College IDs) will include a comprehensive packet of symposium handout materials, a continental breakfast service, and a full hot buffet luncheon with a keynote address by NYC historian, author, and curator, Steven H. Jaffe (see below).
There will also be an optional post-symposium gathering immediately following the day's program at a nearby restaurant (food and beverage are individual pay).
The interdisciplinary program will feature baseball historians, authors and researchers, including: Major League Baseball Official Historian John Thorn; William Ryczek; Tom Gilbert; George Thompson; Robert Bailey; David Dyte; William Lamb; David Nemec; Donald Jensen; Ralph Carhart; and David Krell, among others.
An exclusive "interview" by Gary O'Maxfield of NYC baseball pioneer Daniel Lucius "Doc" Adams (1814-1899) will be provided by his great-granddaughter and "Doc" Adams historian, Marjorie Adams.
Three dedicated and highly regarded non-baseball historians, whose devotion to their respective studies go well beyond the letters following their names, will be joining this program as guest faculty. They are:
Keynote Speaker Dr. Steven H. Jaffe, historian, author and curator, currently the guest curator of the exhibition "Activist New York" at the Museum of the City of New York and author of New York at War: Four Centuries of Combat, Fear, and Intrigue in Gotham (Basic Books, 2012) and Who Were the Founding Fathers? Two Hundred Years of Reinventing American History (Henry Holt, 1996).
Dr. Ann Fabian, who will present on "Gambling in 19th Century America". Dr. Fabian is Distinguished Professor of History and American Studies at Rutgers University, New Brunswick, New Jersey. She is the author of Card Sharps, Dream Books & Bucket Shops: Gambling in Nineteenth-Century America (Cornell University Press, 1991; paperback, Routledge, 1999).
Dr. David Hochfelder will present on "How the Telegraph Helped Make Baseball the National Pastime". Dr. Hochfelder is Associate Professor of History at University of Albany and author of The Telegraph in America: A History (Baltimore and London: John Hopkins University Press, 2012).
The symposium is open to both SABR members and to the general public. See the Registration Form for fees and payment information. To download the application for your passport to 19th-century New York City and a front-row seat to baseball being played there, please click here to download the registration form and information packet (PDF). Registration will continue until November 1, 2014 or until registration is announced "closed" due to space constraints. For questions, please contact Peter Mancuso or John Zinn.
---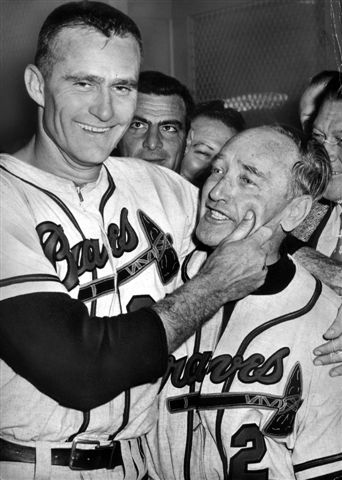 As Major League Baseball gears up for the postseason, we took a whirl through the SABR archives for interviews with heroes of Octobers past conducted by members of our Oral History Research Committee.
Over the last four decades, the SABR Oral History Committee has compiled hundreds of interviews of former players in the majors, minors, Negro Leagues and All-American Girls Professional Baseball League, along with executives, scouts, authors and writers, broadcasters and fans.
Click here to listen to excerpts from our Oral History Collection, including clips from Lew Burdette, Hank Bauer, Dusty Rhodes, Al Gionfriddo, and Marty Marion.
For more information on the SABR Oral History interview collection, visit http://sabr.org/research/oral-history-research-committee.
---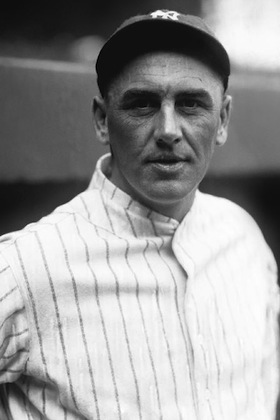 Five new biographies were posted as part of the SABR Baseball Biography Project, which brings us to a total of 2,905 published biographies. Here are the new bios:
All new biographies can be found here: http://sabr.org/bioproj/recent
You can find the SABR BioProject at SABR.org/BioProject.
Bios on more than just ballplayers: The ambitious goal of the SABR Baseball Biography Project is to publish a full-life biography of every major league player in history. But SABR members write about a lot more than just ballplayers. In addition, we have pages for Ballparks, Broadcasters, Executives, Managers, Scouts, Spouses, Umpires and a lot more on the BioProject website. You can browse all of these categories at http://sabr.org/bioproj/browse. So if you've ever thought, "Hey, that person (or ballpark) should get the full BioProject treatment" — write the story and we'll publish it!
Get involved! If you'd like to help contribute to the SABR BioProject, visit our BioProject Resources page or read the FAQs section to get started. We're also looking to expand the BioProject to include all "encyclopedic" articles on baseball-related subjects from past SABR publications or committee newsletters. If you come across an article you think should be included in the SABR "baseball repository" at the BioProject, send a copy or link to markarmour04@gmail.com or jpomrenke@sabr.org.
---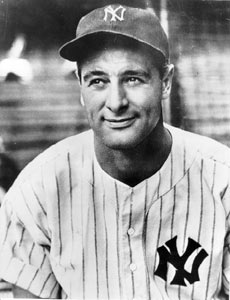 Three new game stories were posted this week as part of the SABR Games Project. Here are the new game stories:
The SABR Baseball Games Project was launched in January 2014 to research and write articles on major-league and Negro League regular, postseason, and All-Star Games. These game accounts will complement Retrosheet and Baseball-Reference box scores as well as BioProject essays on the players involved.
The articles are not intended to be mere play-by-play summaries, nor should they be first-person narratives. Rather the goal is to put each game in historical context — whether that history is of a particular player, team, season, or something even broader.
Visit the new Games Project website at SABR.org/gamesproject.
---
We've heard your feedback: Some of you have said you look forward to "This Week in SABR" every Friday, but sometimes there are just too many compelling articles and announcements to read every week. We're not complaining — hey, keep up the great work! — but we know the feeling. So in an effort to make the length of this newsletter more manageable to read, we'll summarize some of the repeating/recurring announcements in a special "In Case You Missed It (ICYMI)" section of "This Week in SABR".
Here are some major headlines from recent weeks that we don't want you to miss:
All previous editions of This Week in SABR can be found here: http://sabr.org/content/this-week-in-sabr-archives.
---
We'd like to welcome all of our new SABR members who have joined this week. You can find all Members-Only resources at members.sabr.org and the New Member Handbook can be downloaded here.
Please give these new members a warm welcome and help them make the most of their membership by giving them the opportunity to get involved in their local chapter or a research committee.
| Name | Hometown | | | Name | Hometown |
| --- | --- | --- | --- | --- | --- |
| Mary Barragan | Albuquerque, NM | | | Mike Parker | Dunedin, FL |
| Alex Chamberlain | Beaverton, OR | | | Mike Pocta | Olmsted Falls, OH |
| Michael Freske | Brooklyn Park, MN | | | David Poremba | Windermere, FL |
| Dan Furline | Allison Park, PA | | | Scott Powers | Stanford, CA |
| Jonathan Gallo | Woodhaven, NY | | | Mathew Ratner | Miami, FL |
| Mark Galus | Kansas City, MO | | | Leland Raum | Collingswood, NJ |
| Gene Gumbs | Middletown, CT | | | Tom Rebert | Cape Girardeau, MO |
| Geehoon Hong | Bayside, NY | | | Bob Riesman | Chicago, IL |
| Jacob Lauten | Juneau, AK | | | Jon Van Hoek | Chelsea, MI |
| Edward Lewis | Orland Park | | | David Wagner | Cuyahoga Falls, OH |
| David McDermott | Suffield, CT | | | Elliott Woolwich | Bridgewater, CT |
---
Here are the new SABR research committee newsletters published this week:
Find all SABR research committee newsletters at SABR.org/research.
---
Here are the new regional chapter updates published this week:
Visit SABR.org/chapters for more information on SABR regional chapters.
---
Here is a list of upcoming SABR events:
All SABR meetings and events are open to the public. Feel free to bring a baseball-loving friend … and make many new ones! Check out the SABR Events Calendar at SABR.org/events.
---
Here are some recent articles published by and about SABR members:
Read these articles and more at SABR.org/latest.
---
This Week in SABR is compiled by Jacob Pomrenke. If you would like us to include an upcoming event, article or any other information in "This Week in SABR," e-mail jpomrenke@sabr.org.
Are you receiving our e-mails? "This Week in SABR" goes out by e-mail to all members on Friday afternoons. If they're not showing up, try adding "sabr.notes@sabr.org" to your contact list to ensure they show up in your inbox (and not the spam folder.)
---
Originally published: October 3, 2014. Last Updated: April 3, 2020.
https://h2j7w4j4.stackpathcdn.com/wp-content/uploads/2020/03/research-collection4_350x300.jpg
300
350
jpomrenke
/wp-content/uploads/2020/02/sabr_logo.png
jpomrenke
2014-10-03 13:00:00
2020-04-03 14:39:16
This Week in SABR: October 3, 2014